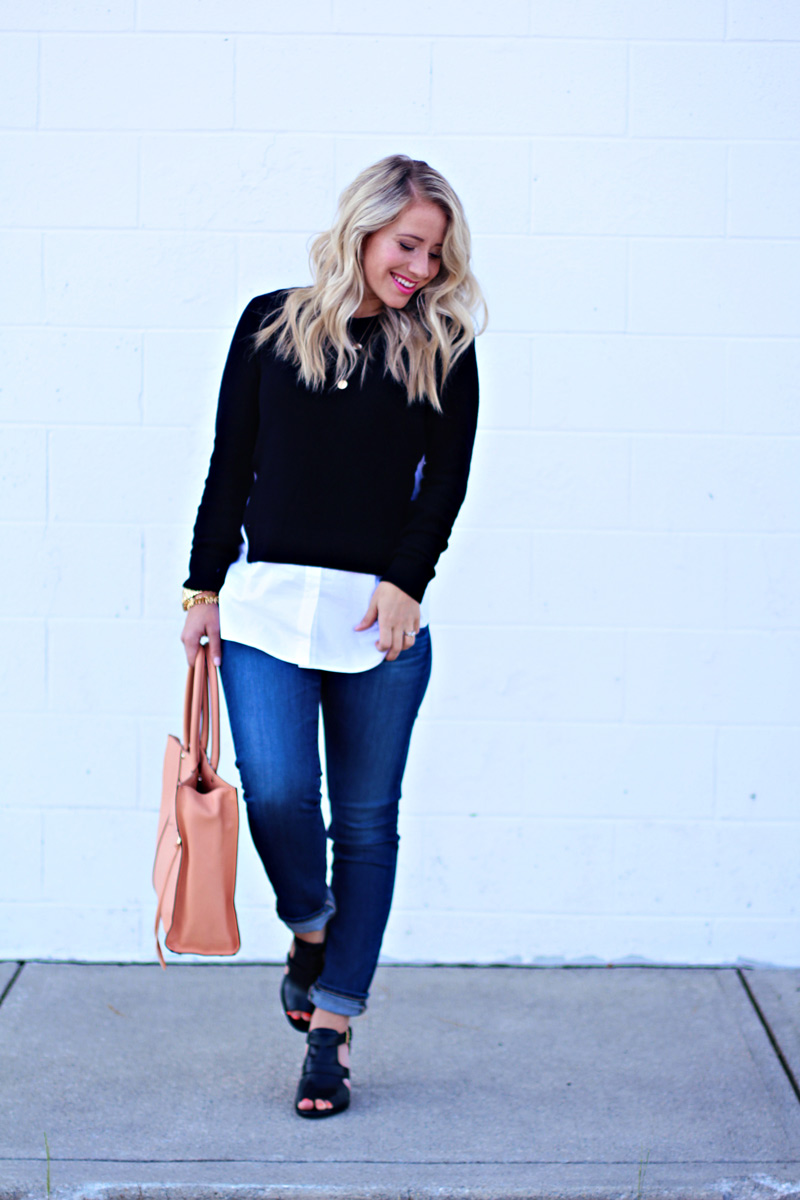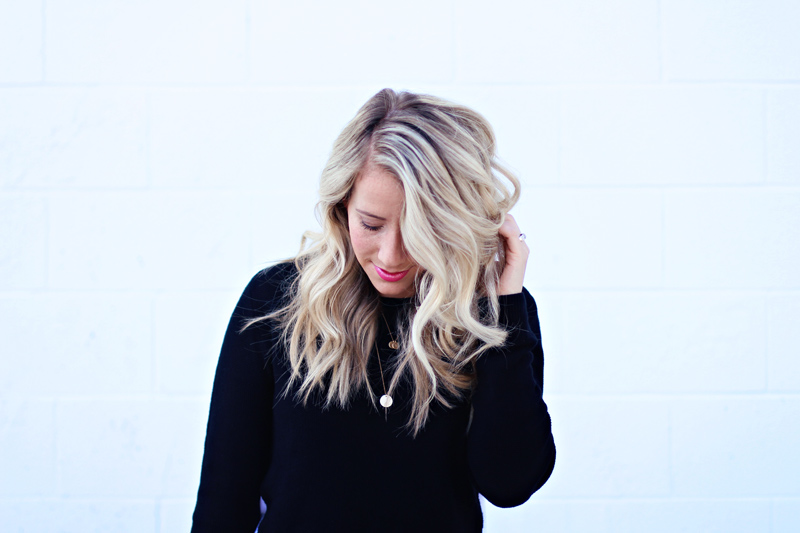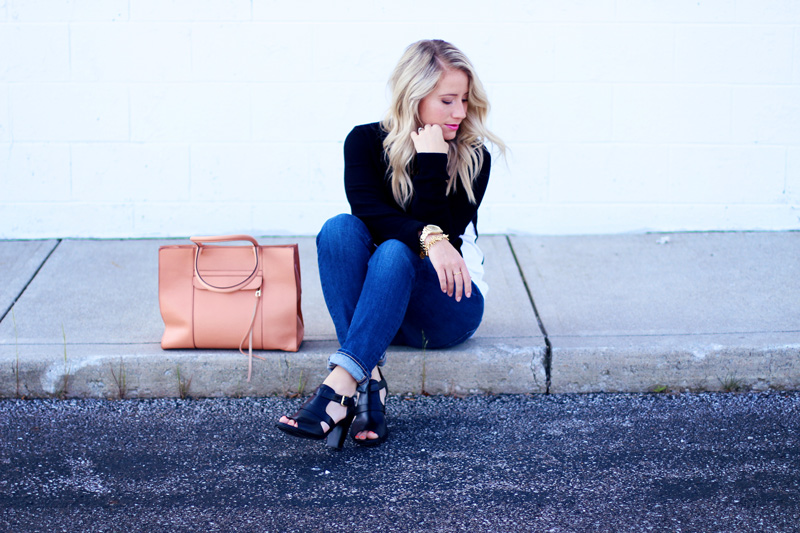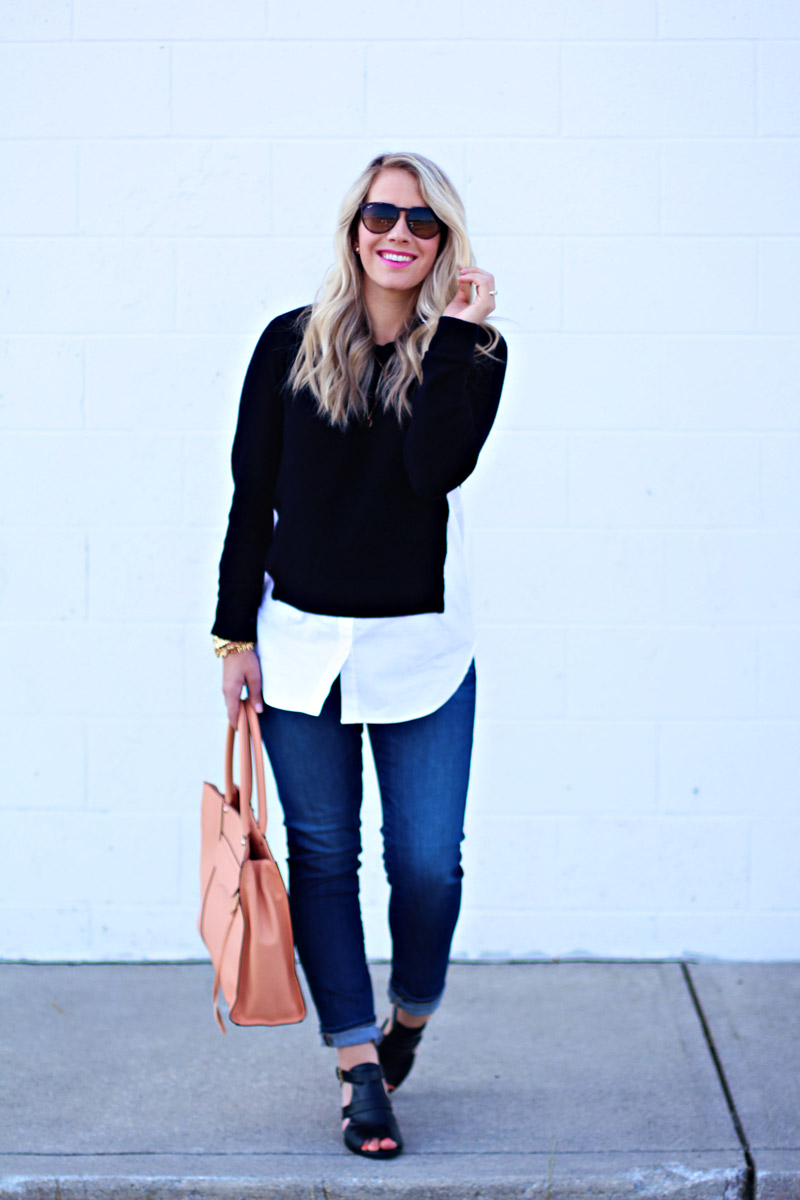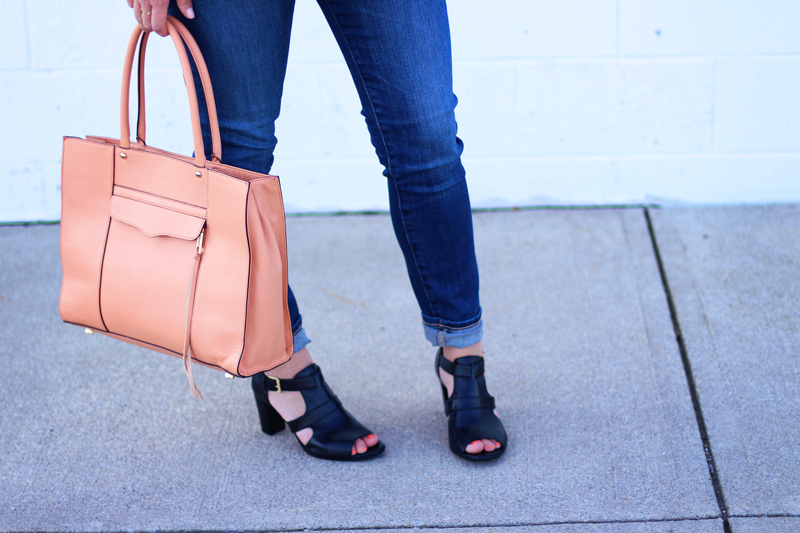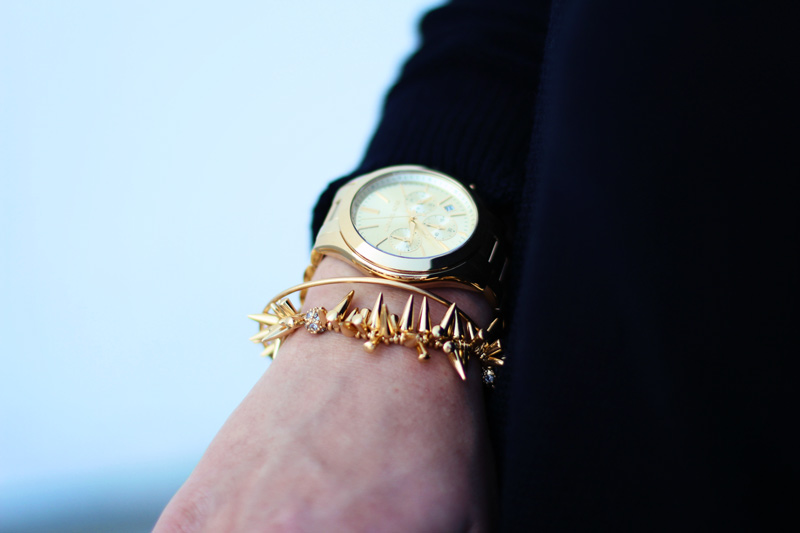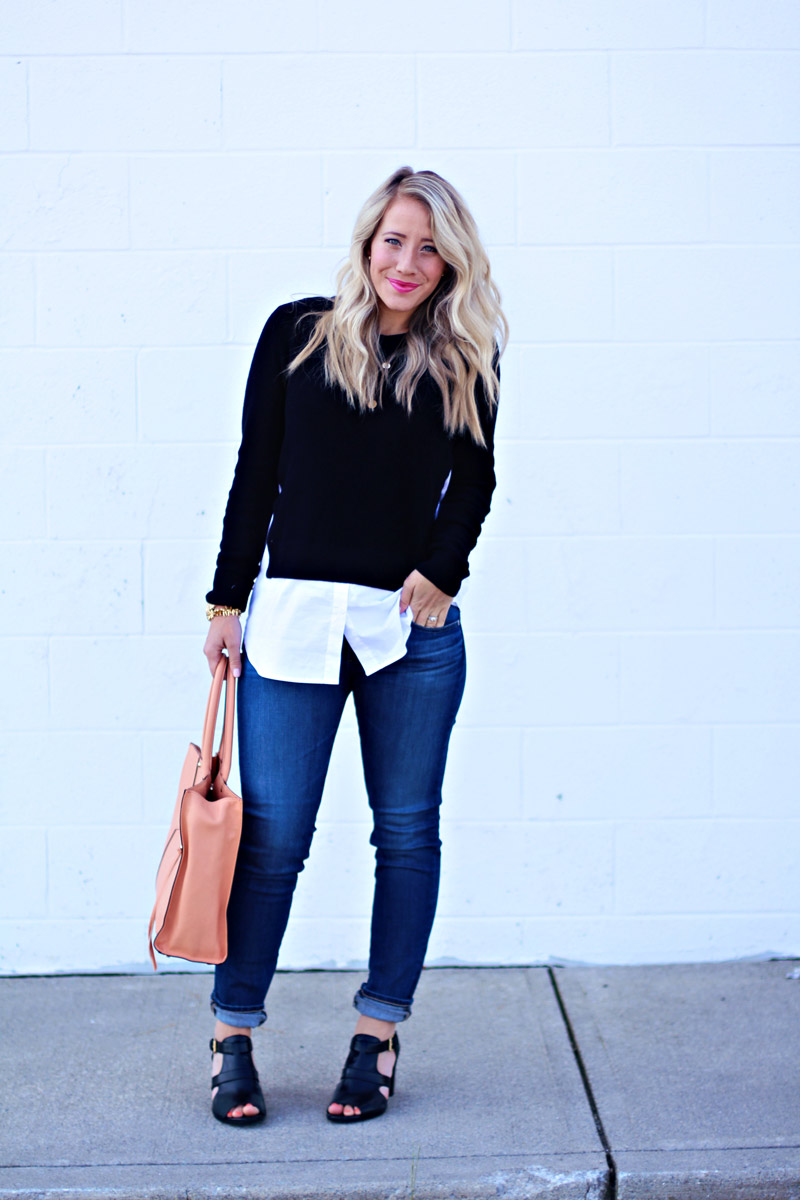 Shop this outfit! Shoes c/o Shoe Buy | Bag stolen from me madre 🙂

My dear mom and dad left Ohio today. I tried so hard to hold back tears because Brian's family had just arrived and I didn't want to make a scene. I almost made it until I saw my dad from behind the windshield as they backed out of our driveway… he had a half smile, lips pursed and was nodding to me in approval. As if to tell me that everything was going to be alright. That he was proud of me. That I was enough. That he believed I could handle my world without them.
I hugged the new baby I was holding and ran up to my room and just started crying.
This experience reminded me of a loving Heavenly Father who has allowed us to come to earth and experience life. He knew we would face trials beyond our capacity and He knew we would experience joy beyond measure. Just as it was hard for my own dad to say goodbye, knowing I'd be left to deal with so much alone, I am sure it was the same for our Heavenly Father. I know that we are never alone and that we can be lifted up in our trials if we seek Him. As we turn to the Savior in faith, I imagine a loving Father in Heaven looking down on us with a half smile, lips pursed, nodding in approval. As if to tell us that everything is going to be alright. That he is proud and that we are enough.
Never forget — you are always enough.