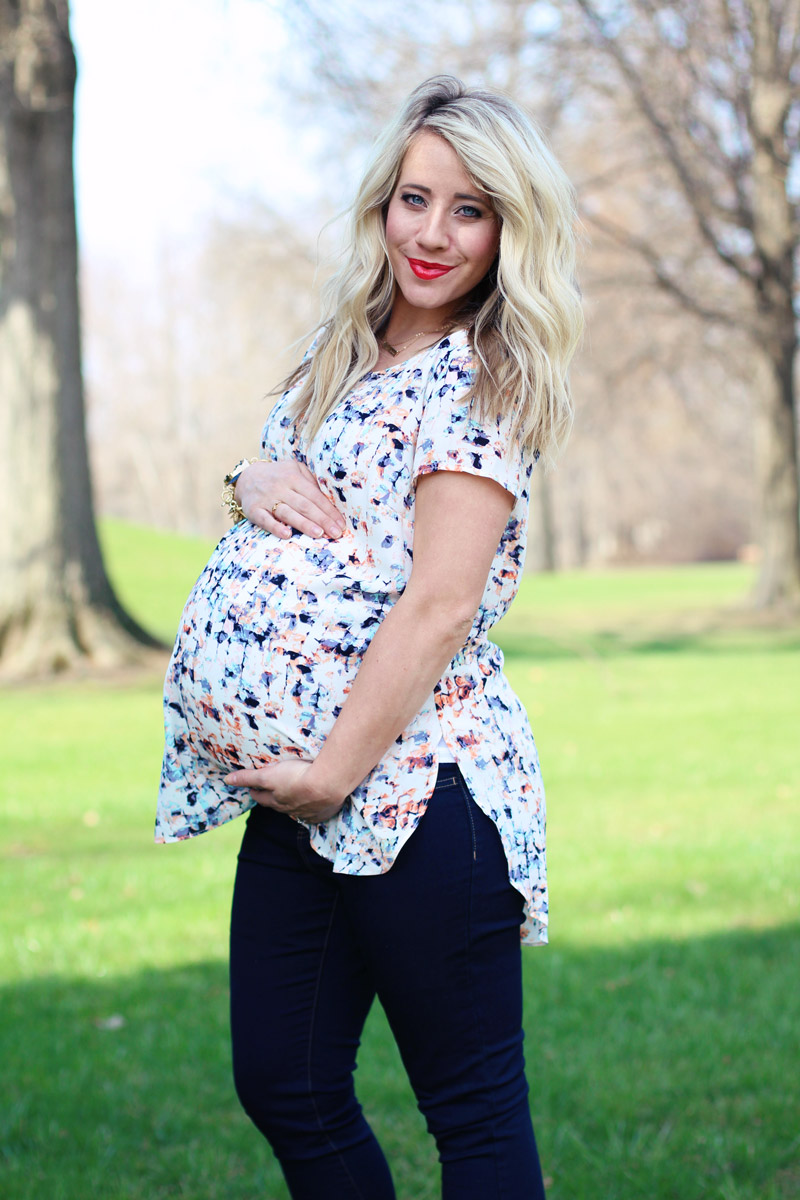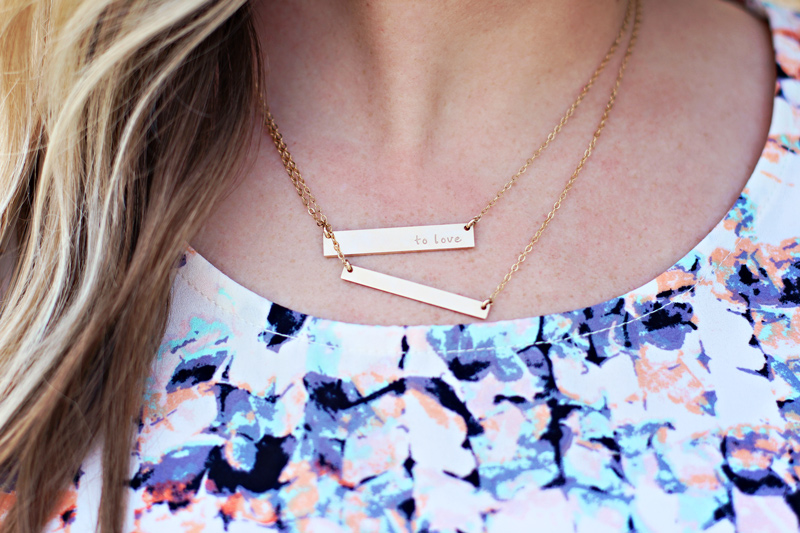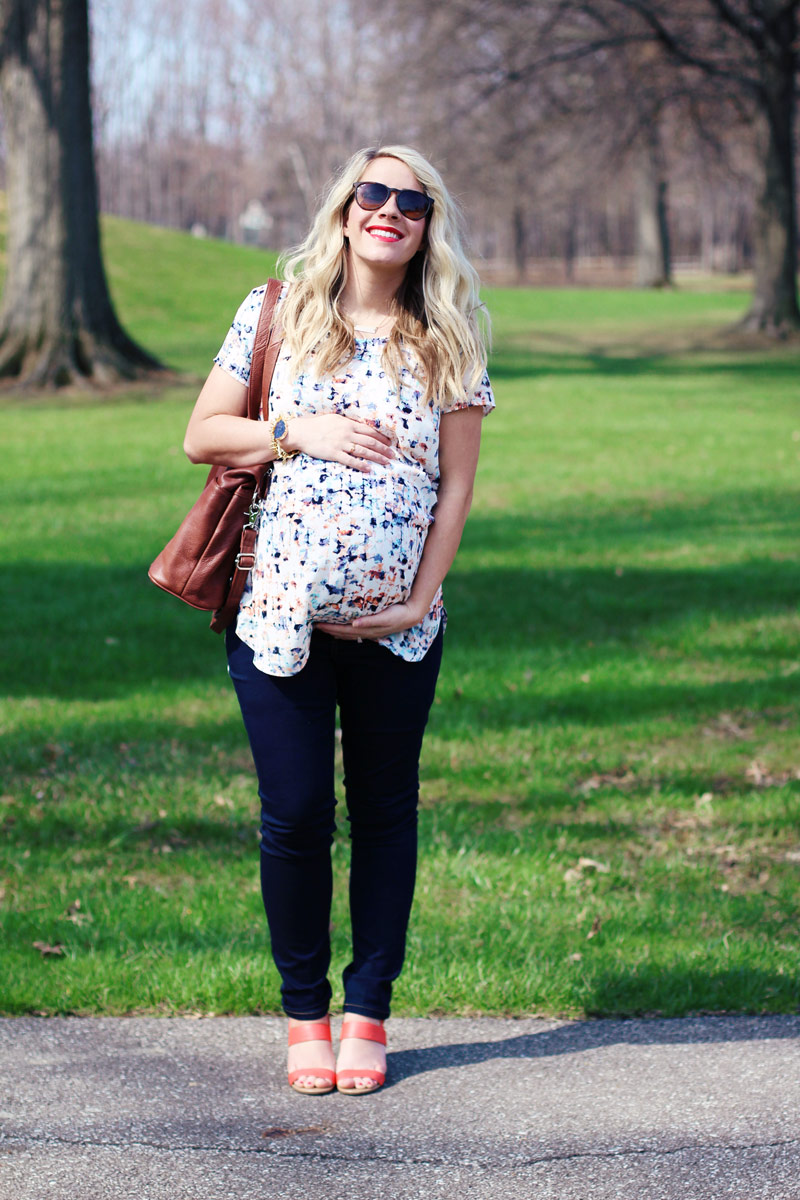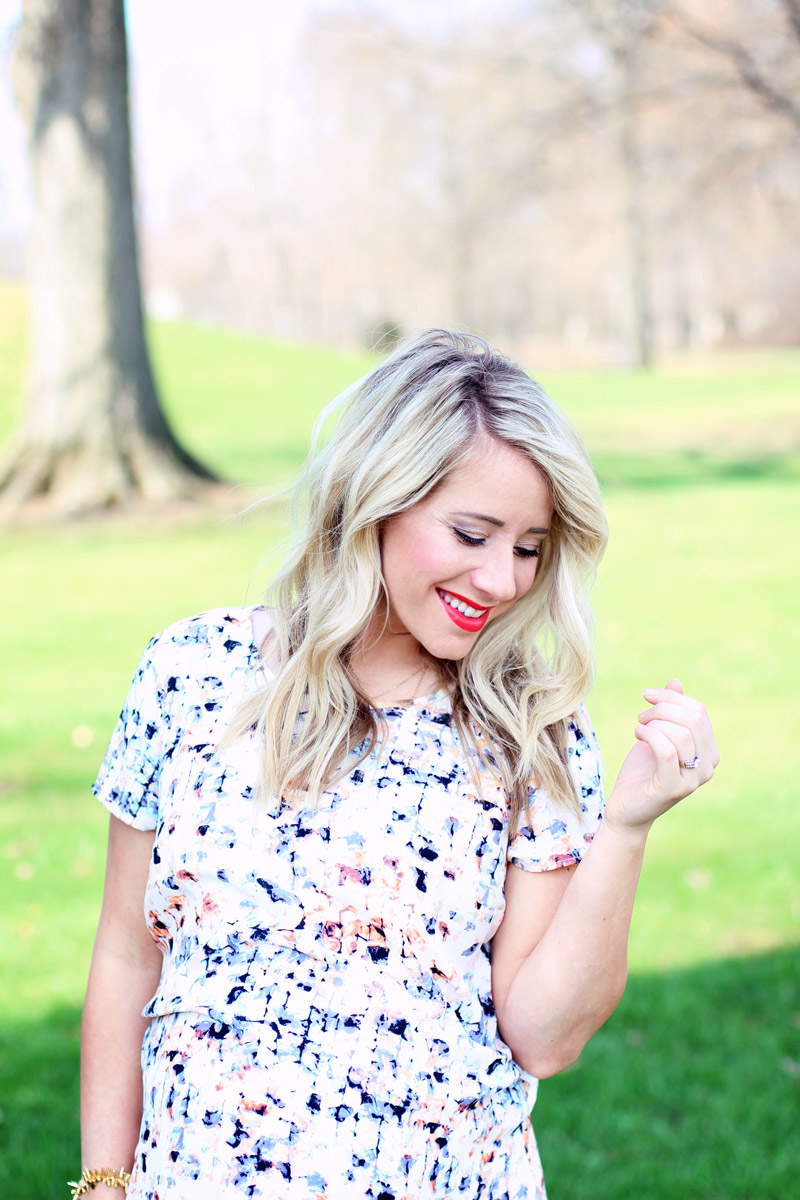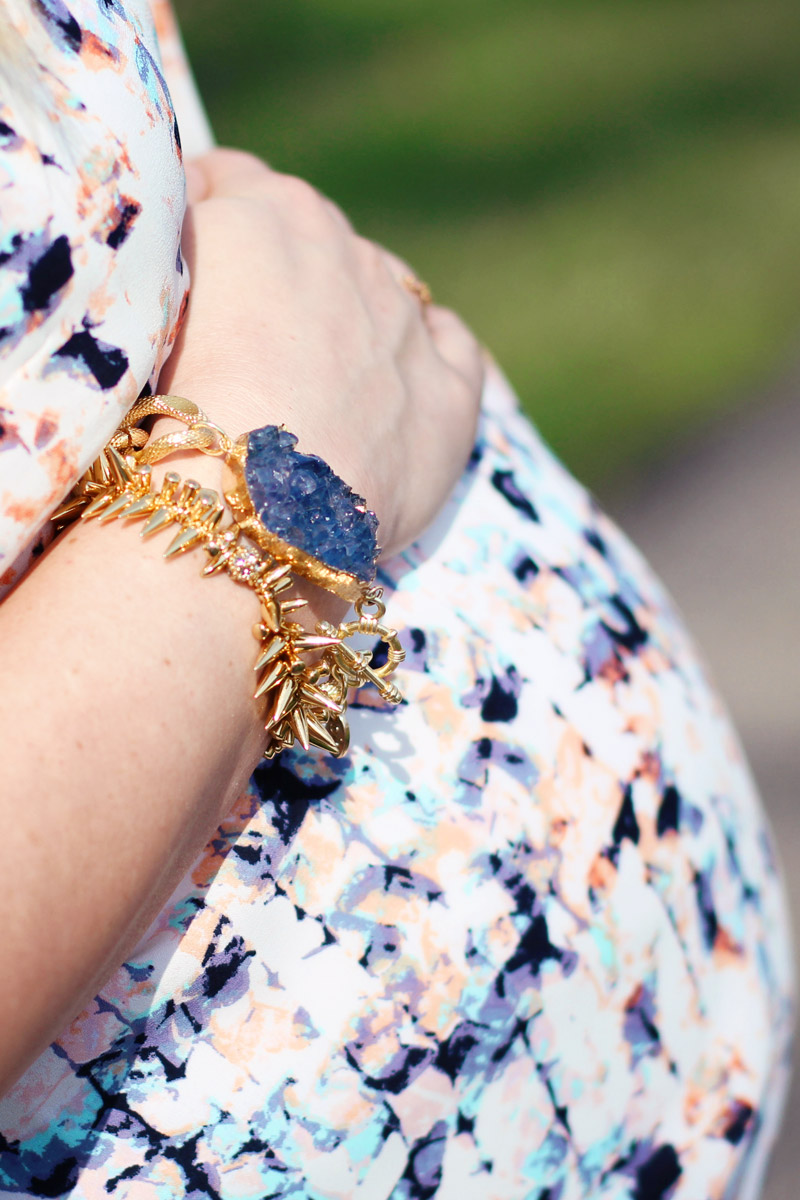 Pictures taken at 35 weeks with twin boys: Watercolor Top | Maternity Jeans | Similar wedges here and here | Diaper Bag | Renegade Bracelet | Blue Druzy Bracelet (old) c/o Lillie + Tori similar here | Lipstick: Mac All Fired Up | Sunglasses: c/o Sunglasses Shop | Gold Necklaces: c/o Made By Mary
Tomorrow is the day. Literally 25 hours from now I'll hopefully be holding two sweet little boys who I've dreamt about for the past 9 months. What will they look like? What will we end up naming them? Will they be sweet and obedient like their older brother? Or are they going to be little firecrackers like their sister? I have so many things running through my head right now. Am I going to be a good mom to four kids? Am I going to survive the long sleepless nights? Are my big kids going to love their baby brothers? Will I ever feel normal again? A mothers job is a hard one for sure. I don't think a person can quite understand the responsibility we feel, the pain we go through, the joy we get to experience, the sacrifices we make everyday and the love that fills our hearts.
I know the world is changing and having a family isn't a priority for many. If only they knew what they were giving up…
Tonight is the last night we will be a family of four. You could say I'm emotional. And terrified. And holy crap am I ready to have my body back to myself!! But more than anything I'm excited. Excited to experience the joy, the responsibility, the pain, the love and the sacrifice. It's the hard things in life that are the most rewarding. So wish me luck friends because who knows if I'll come out of this alive! I'll keep you updated on instagram @twistmepretty and try to post their birth story when I have a minute. I'll be posting videos to this new youtube channel if you want to see more. I love you all and am so thankful I get to share my journey with you!
xoxo