Happy Tuesday, loves! I wanted to go super casual today because let's be honest, this is more of my every day jam than other fancier outfits I wear on the blog. The Utah weather is so crazy right now that I'm living in layers. I spotted this blush hoodie at American Eagle and have been wearing it nonstop with my distressed denim jacket. It's so playful and fun to me plus I can ditch the jacket if it gets warm, and I can ditch the hoodie and throw it around my waist if it gets hot. Utah weather, it'll do that to ya! I've got just a basic white tee underneath, I've been loving these ones lately from Amazon! I get mediums and they're perfect for knotting up!
ANYWAY I wanted to share my favorite ways to style a denim jacket. These ideas aren't anything special but hopefully they help you get a little more creative with your wardrobe!
1. Throw it over a hoodie like I'm wearing in this post. You can find great priced hoodies at shops like H&M and Forever21
2. Wear denim jackets with dresses! This is a great way to add texture to an outfit
3. One of my favorite ways to wear a denim jacket is to tie it around a simple cotton dress. It'll add a little structure to the outfit and even though you're adding bulk, it'll define the waistline and flatter your figure!
4. Wear your denim jacket with button up shirts and make sure to pop the collar!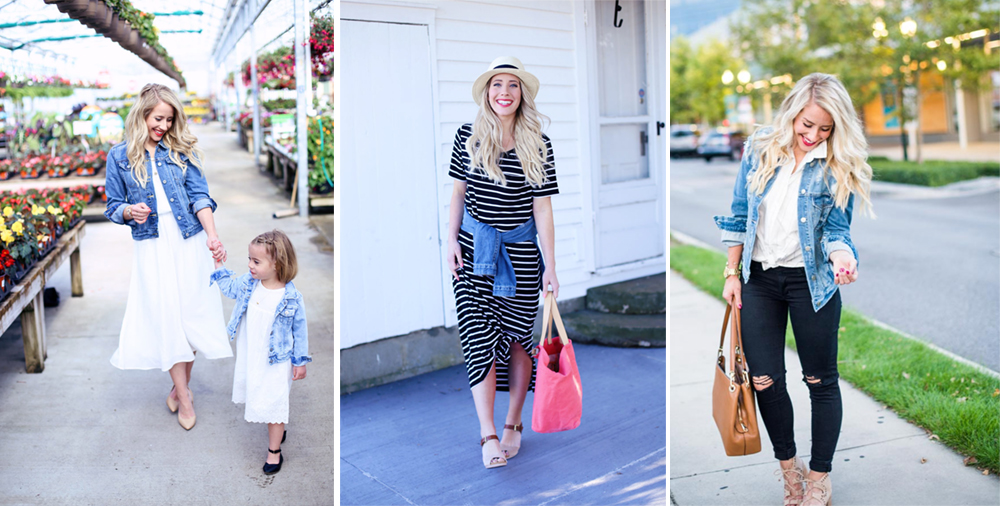 I'm also really loving camo jackets and oversized jackets but have yet to pull the trigger on a purchase!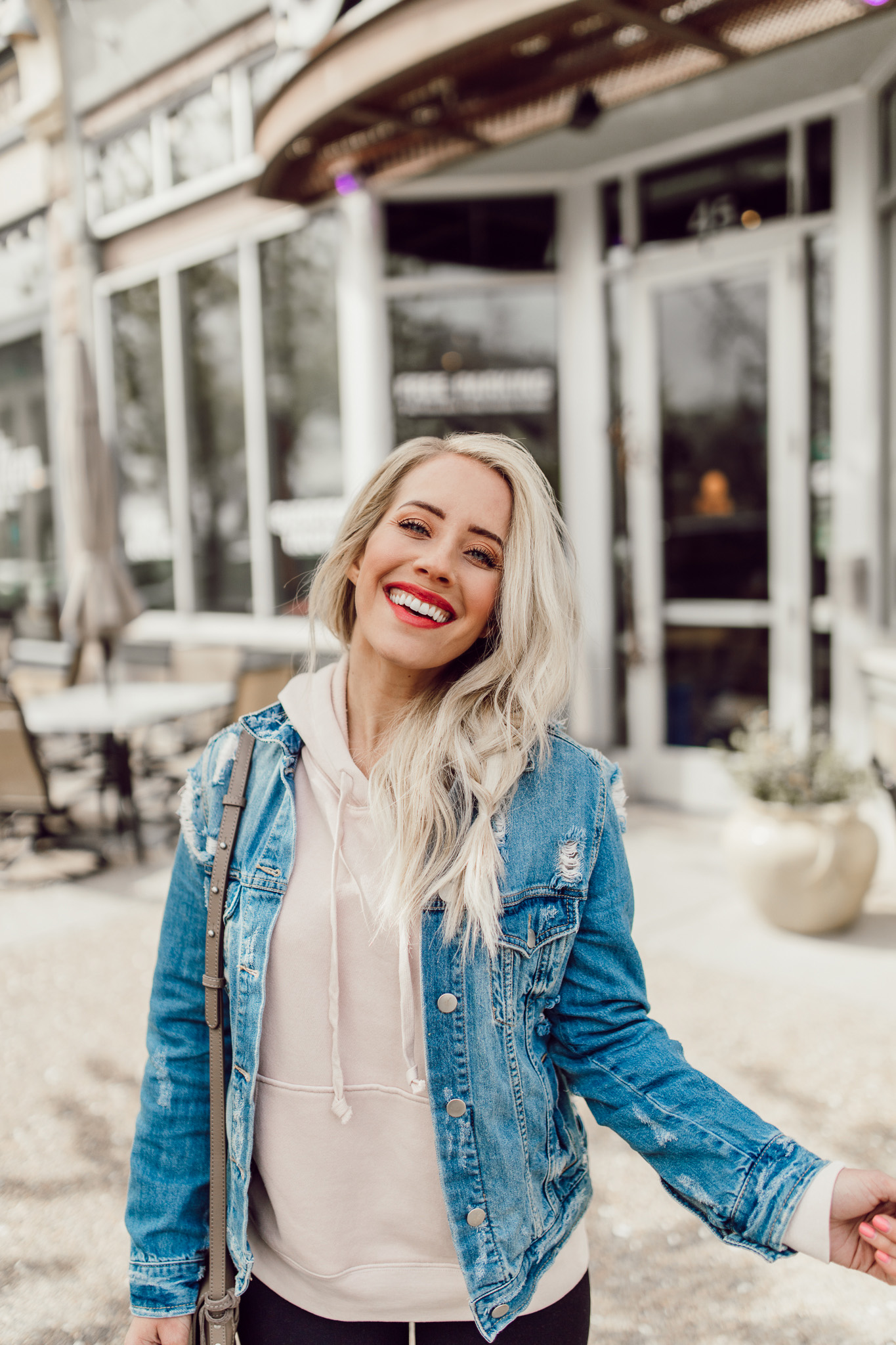 Black Leggings | Jean Jacket | Pink Hoodie (on sale!!) | Grey Bag (on sale!!) | Circle Ring | Sneakers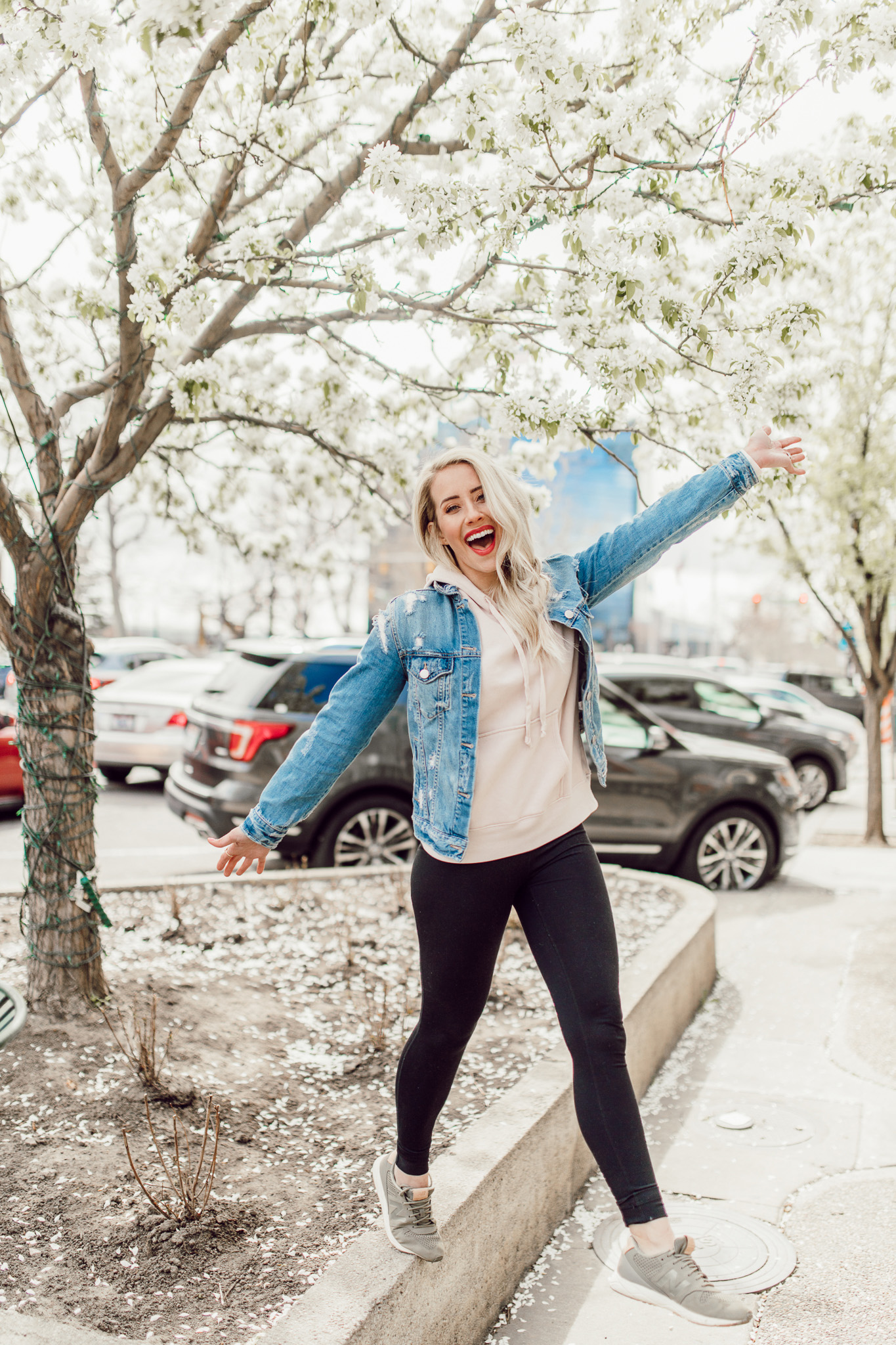 Photography by Alice Shoots People
Are you living in your denim jacket? It's such an effortless staple for me and I wear them with everything! What's something you're obsessed with right now?