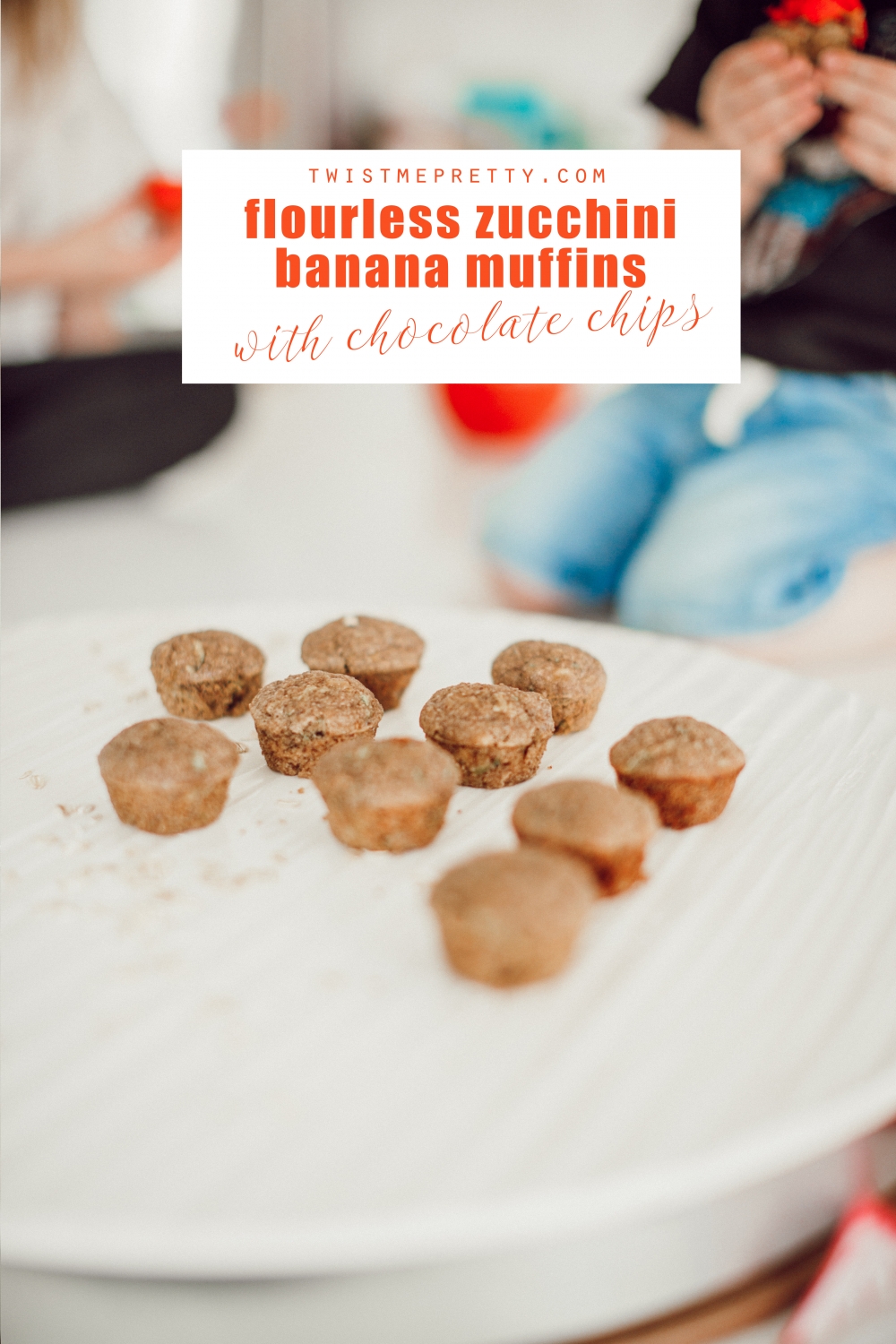 Hey loves!! I am SO EXCITED to finally be sharing this recipe I found from Running With Spoons!! We made it last week right when I got home from my Orange Theory Fitness class, so don't judge the nasty hair or the sink full of dishes… nothin' like waking up to a sink FULL of dishes am I right?!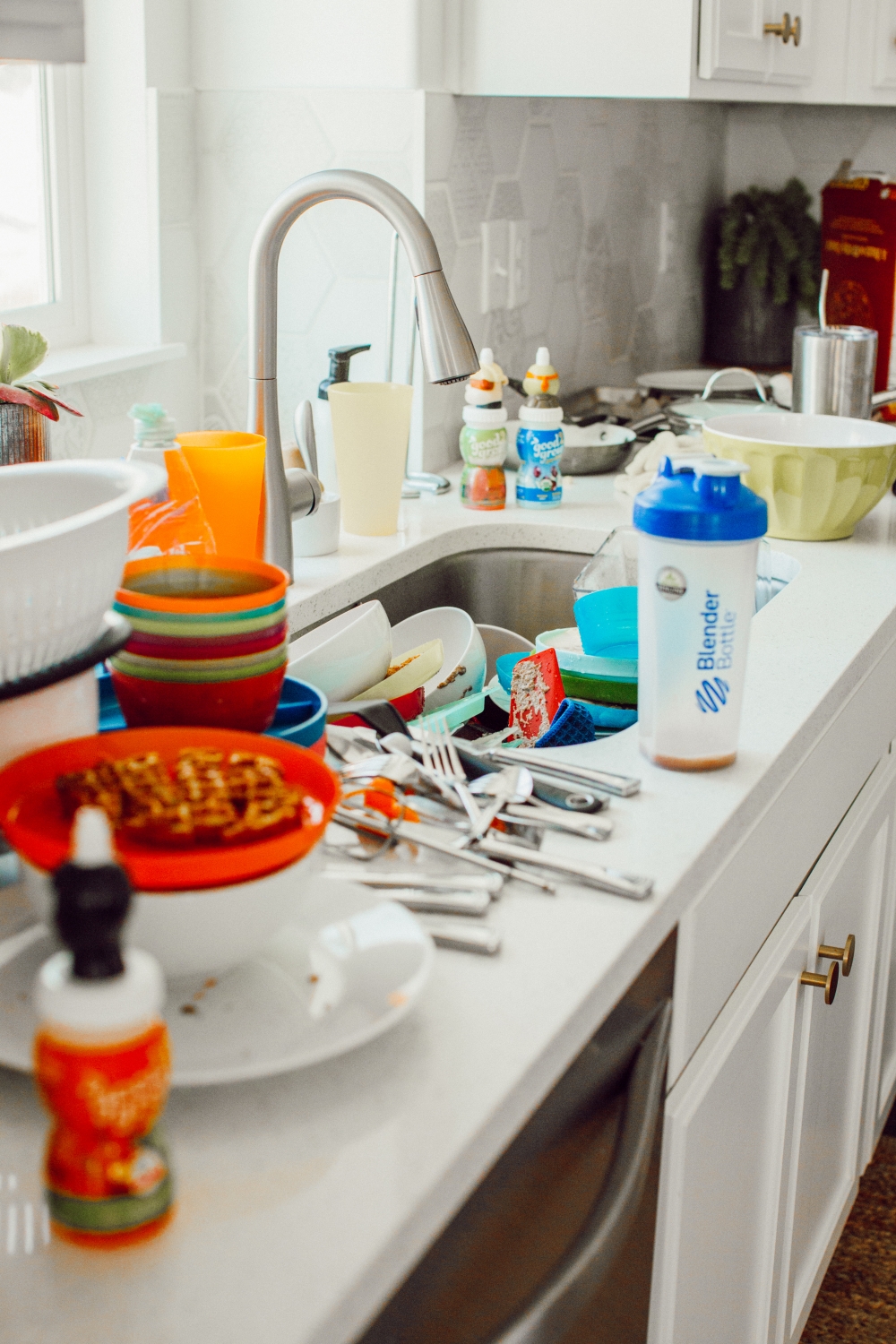 I'm counting macros right now and just started an IG account with my little sister where we share our favorite healthy recipes and workouts. It's called @2sisterstrong if you wanna check it out! Anyway, I made the muffins last week and they were DELICIOUS!!! We didn't have any chocolate chips and the neighbor I usually steal stuff from was gone, but it didn't matter because the kids gobbled them up as is!
So if you're looking for something healthy and delicious, look no further.
Here's what you're gonna need: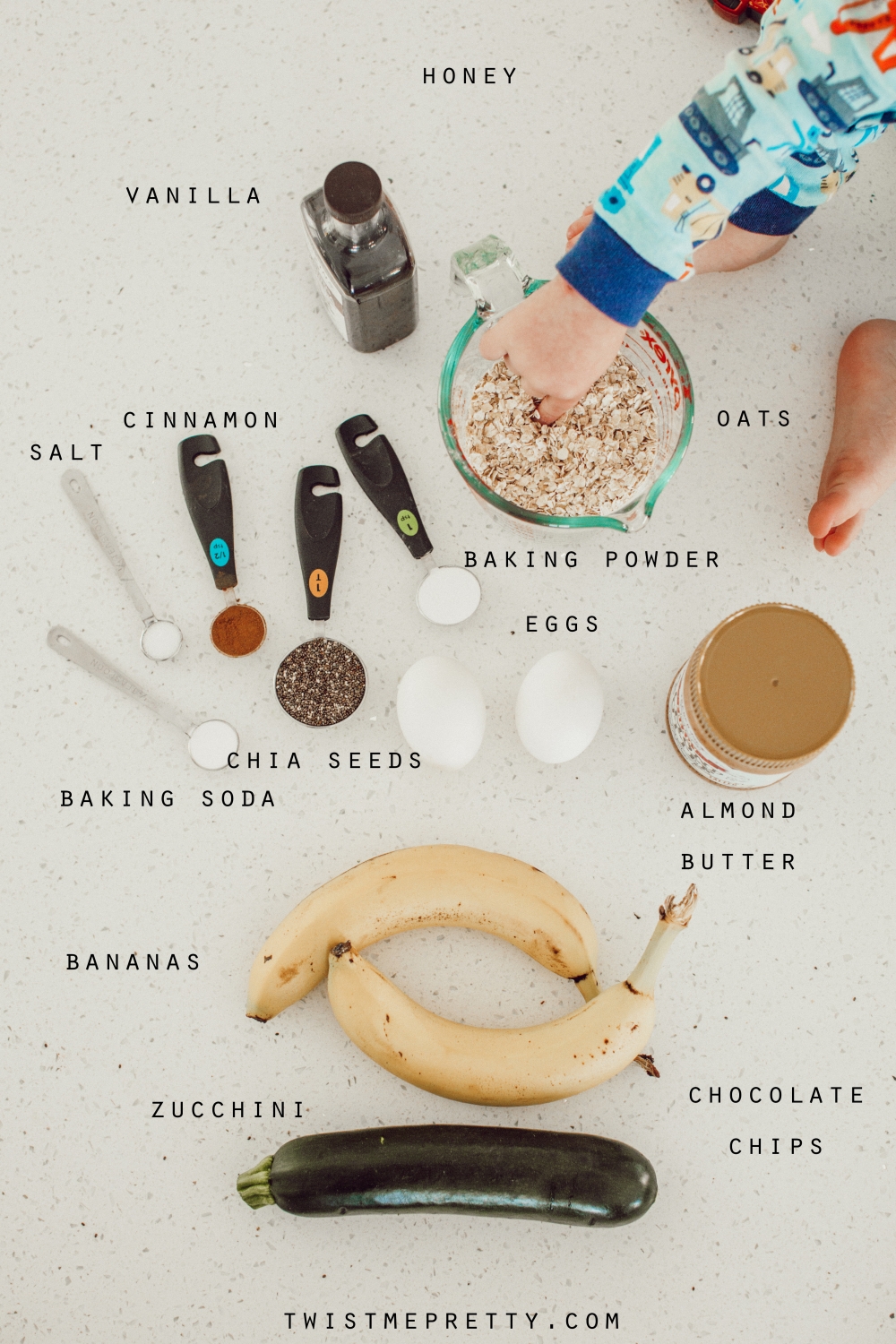 Get out your blender and combine all the dry ingredients! My kids, especially my daughter, love baking and this was a super easy recipe to have them help me with!
Blend it up and then add your wet ingredients excluding the bananas and zucchinis.
Once that's all mixed, you're going to shred a zucchini and mash up some ripe bananas.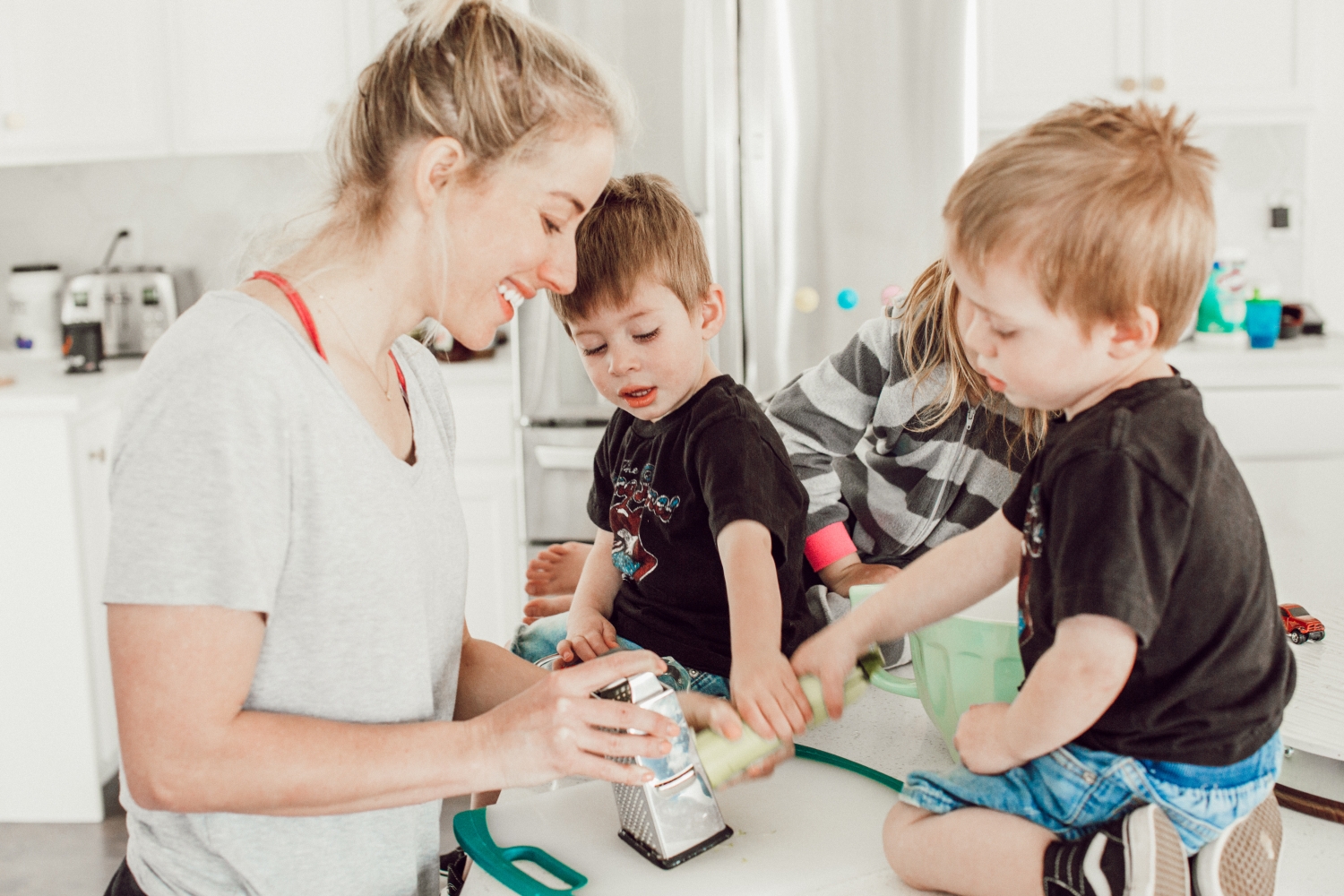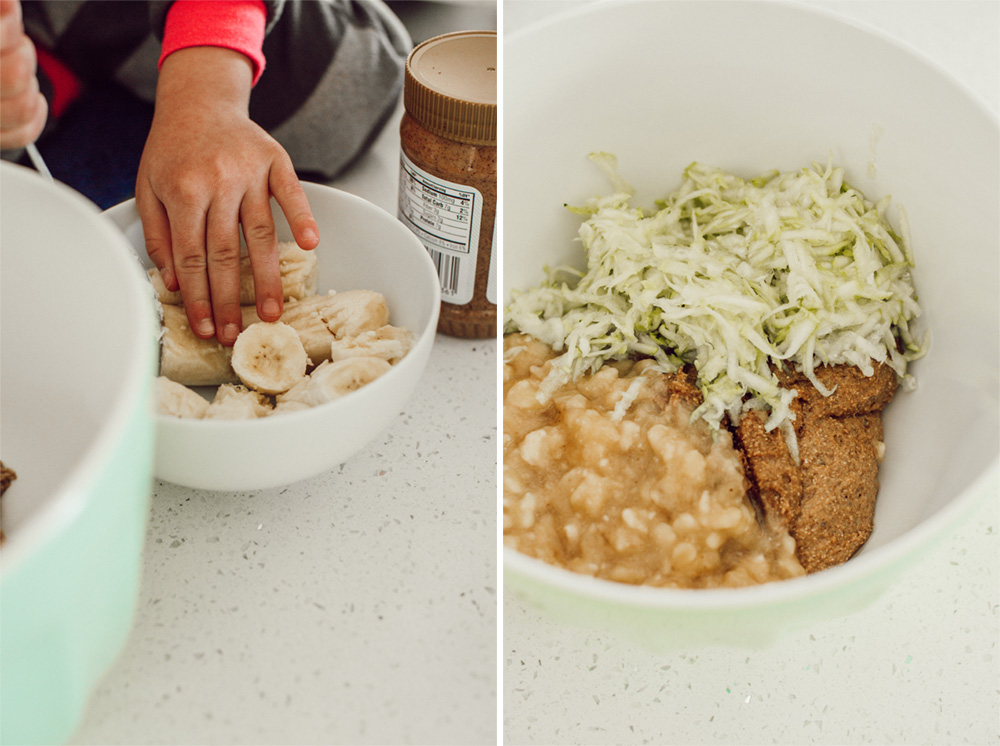 Add everything to a bowl and hand mix. This would be the time to add in those chocolate chips if you have them.


I could only find my mini muffin tin, these would have been so much more enjoyable as regular sized muffins. I feel like the kids were playing with it outside last fall and it got ruined in the dirt. Guess I haven't made muffins in awhile and I've got one coming soon from Amazon haha! I just sprayed it with the Olive Oil spray from Trader Joes because these tiny muffins are sometimes tricky to get out!
Bake them at 350 for about 20 minutes. These ones were smaller so they went a little quicker. But check them at 20 minutes and then just go from there.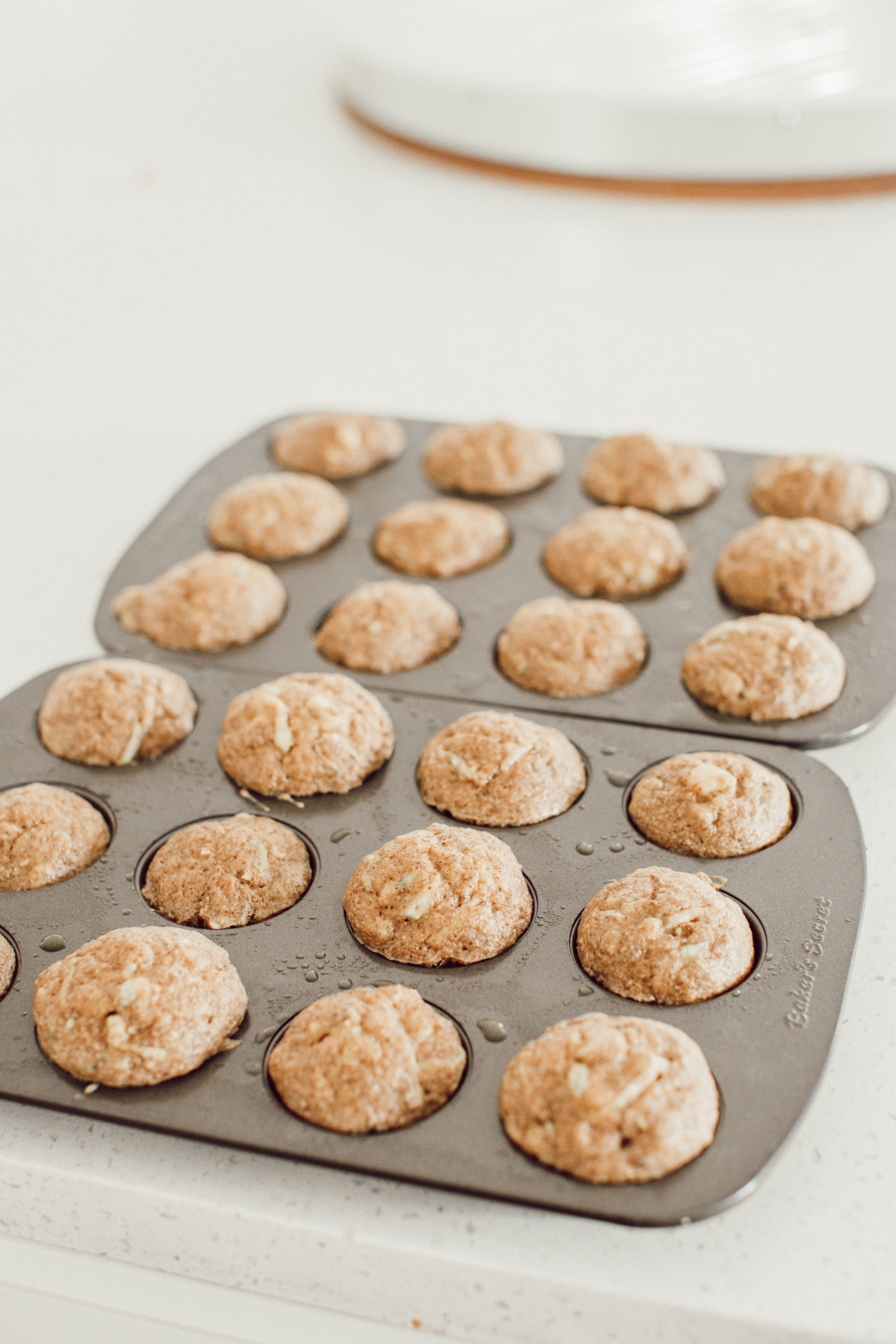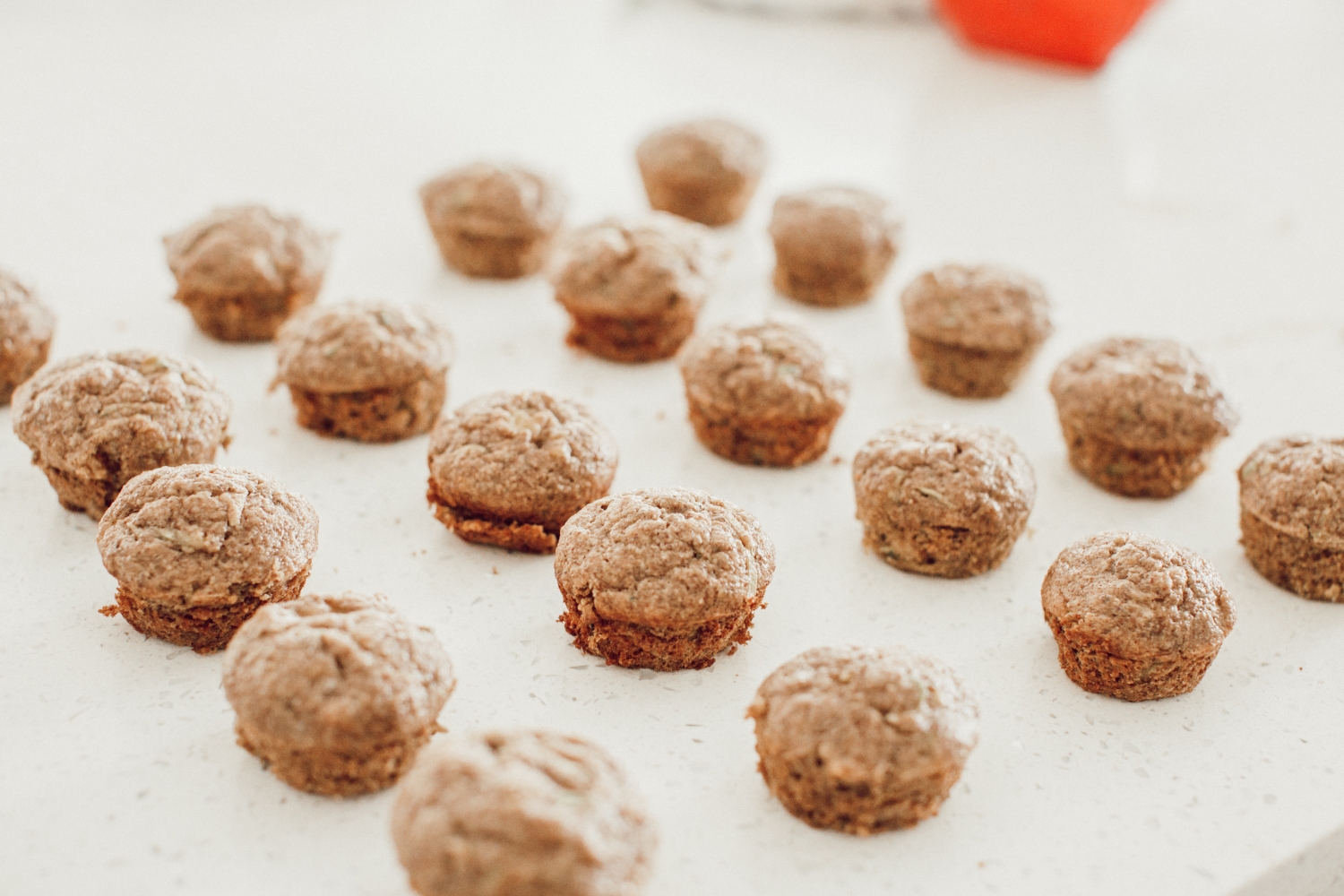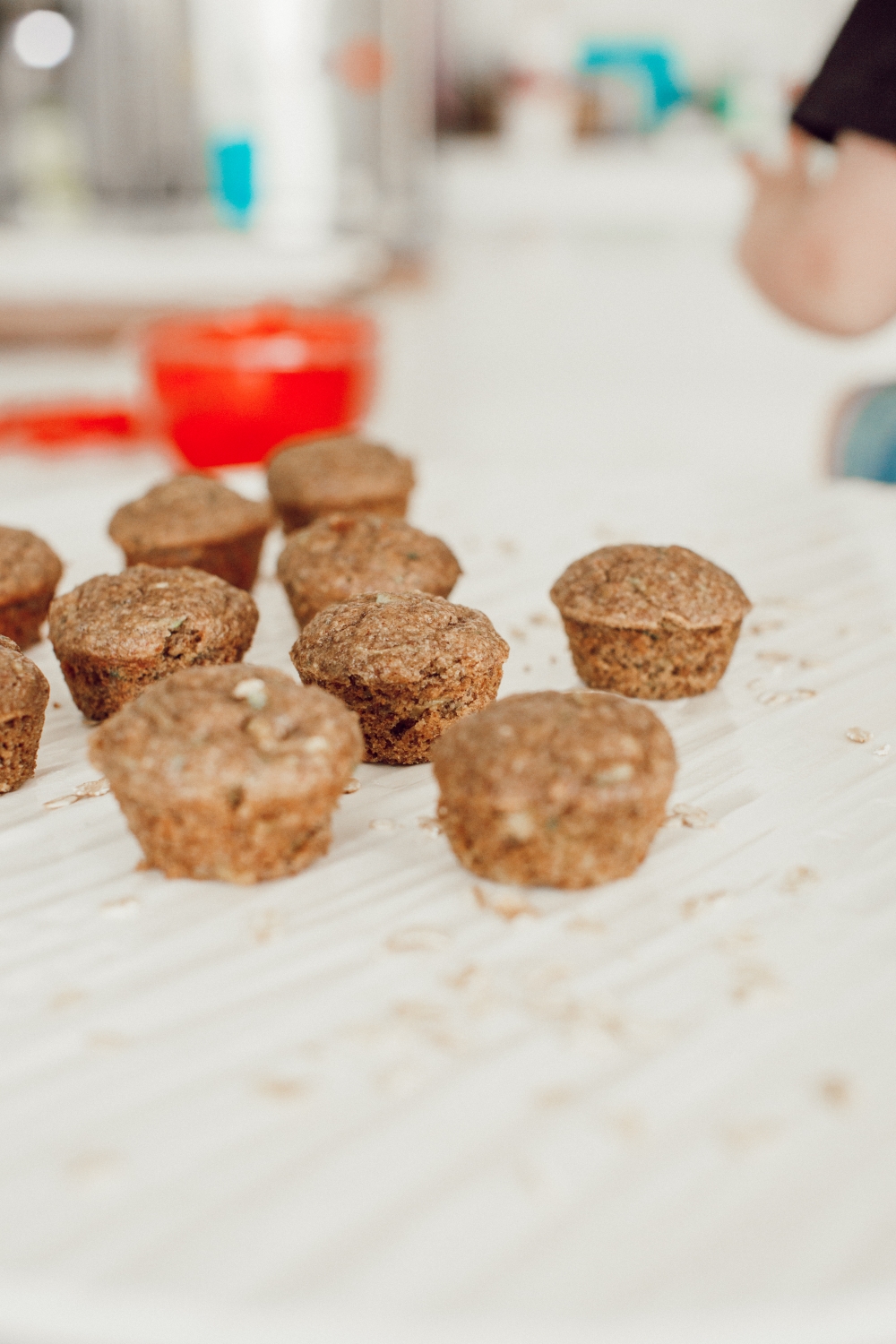 My kids were OBSESSED with them, and they lasted a few days since I was showing self control and not binging on all of them throughout the day. I added the recipe to my Lose It! app I use for counting my macros and figured that if this were to make 12 regular sized muffins, one muffin would be: 162 calories, 9.3 grams of fat, 18.9 grams of cars and 5.5 grams or protein.
I hope you try them, and I hope your little family devours them like mine! And lemme know if you want me to keep sharing healthy recipes like this on the blog!! I've been doing a lot more cooking over the past few weeks and have some really awesome recipes up my sleeves.
Flourless Zucchini Banana Muffins with Chocolate Chips
2018-04-23 17:26:47
Serves 12
Yummy muffins that are gluten and dairy free!
Nutrition Facts
Amount Per Serving
* Percent Daily Values are based on a 2,000 calorie diet. Your Daily Values may be higher or lower depending on your calorie needs.
Ingredients
1 1/2 cups (120 g) rolled oats
2 tbsp (14 g) ground flaxseed
1/2 tsp ground cinnamon
2 tsp baking powder
1/2 tsp baking soda
1/4 tsp salt
2 large eggs
6 tbsp (96 g) almond butter
6 tbsp (120 g) honey
2 tsp (10 ml) vanilla extract
2 medium-size ripe bananas, mashed (200 g or 1 cup)
1 cup (115 g) shredded zucchini, squeezed of excess liquid*
Instructions
1. Preheat your oven to 350F
2. Add all dry ingredients: oats, ground flaxseed or chia seeds work too, cinnamon, baking powder, baking soda and salt to a high-speed blender. Process on high until the oats have broken down into the consistency of a fine flour, about 10 seconds.
3. Add all remaining ingredients except for bananas and zucchini. Process on high until the batter becomes smooth and creamy, about 30 seconds.
4. Transfer the batter to a medium-size mixing bowl and fold in bananas and zucchini. Spoon the batter into a greased muffin tin, filling each one about 3/4 of the way full.
5. Bake for 18-20 minutes, until the tops of your muffins begin to turn golden brown and a toothpick inserted into the center comes out clean. Let muffins cool in the pan before transferring them.
These are great frozen
Twist Me Pretty https://www.twistmepretty.com/