Thanks Nickelodeon for sponsoring this post!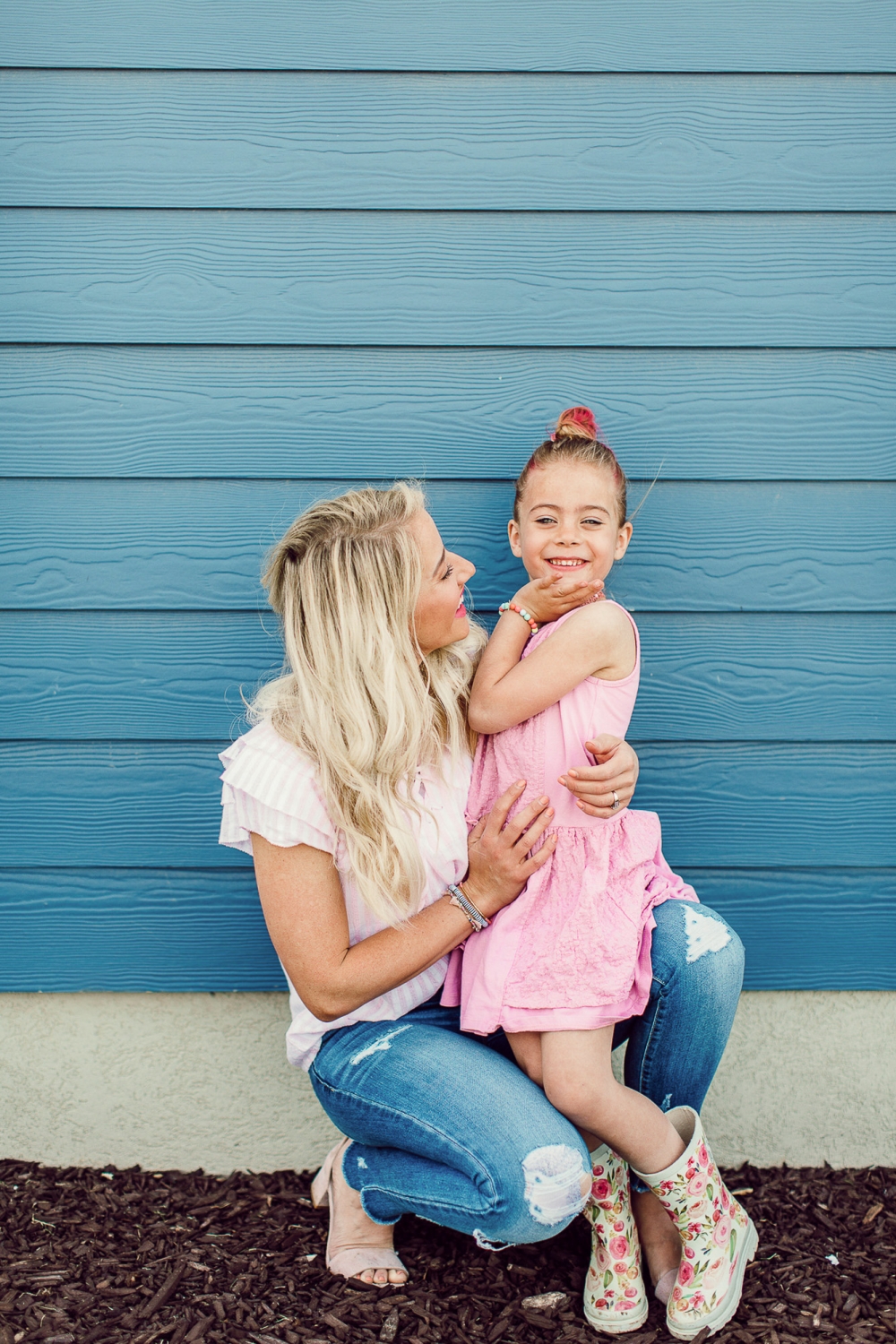 Goodness gracious, we've been so excited to share this post with you! There's honestly nothing I love more than getting creative with my little Savy girl! First things first, have you heard of the show Sunny Day? Oh man, it's the cutest cartoon on Nick Jr about a 10 year old hairstylist and salon owner. She's bright and bubbly and problem solves throughout each episode with a cheery, can-do attitude. I mean, I don't want to point out the similarities here buuuut… Hairstylist. Blonde. Entrepreneur. Loves the color pink. Is unusually cheery and optimistic. I feel like I might have finally found my doppleganger ? and I may or may not binge watch it with Savy after school because it's that cute! You can watch Sunny Day weekdays on Nickelodeon!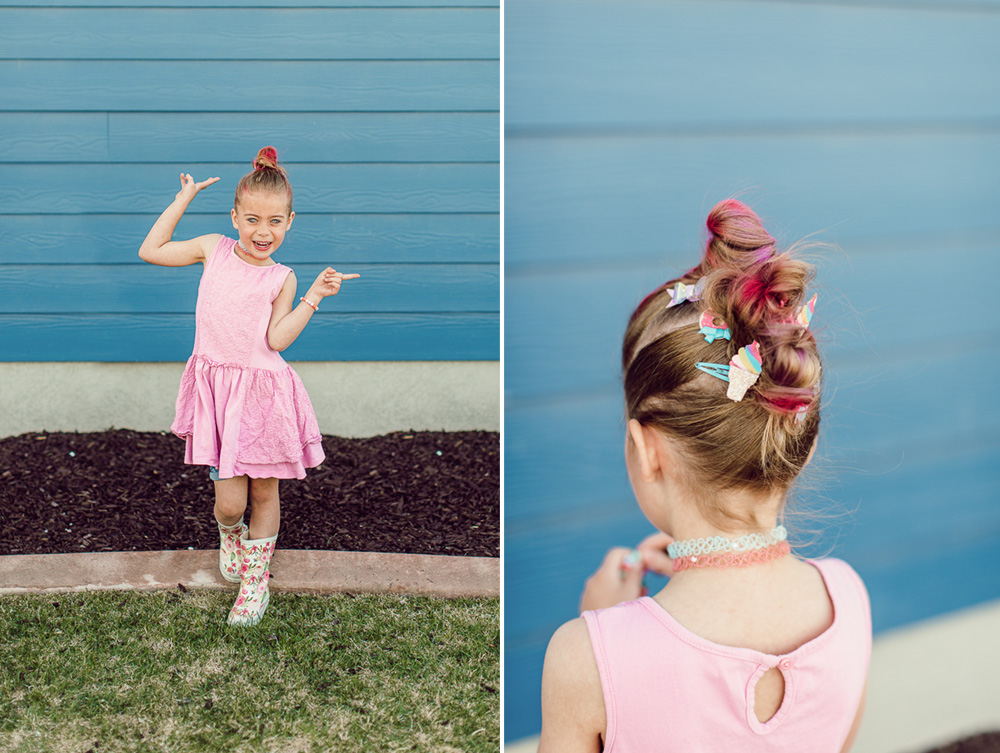 So today, in true Sunny fashion, we're sharing a crazy fun hairstyle with you that was inspired by the show. It's so fast and easy, you're gonna love it! But first, hair accessories.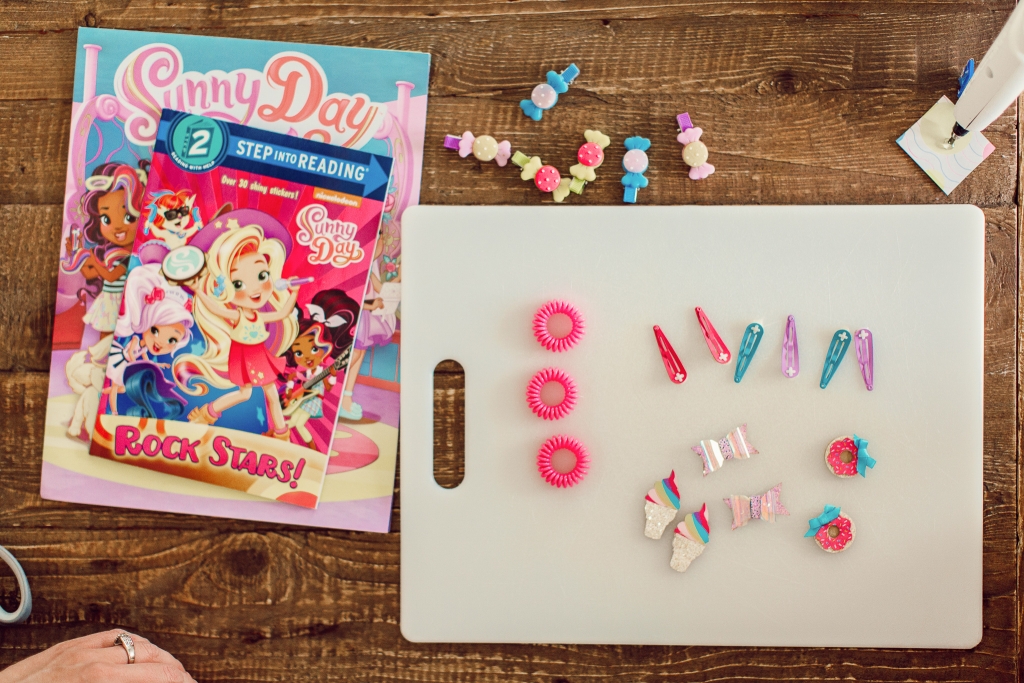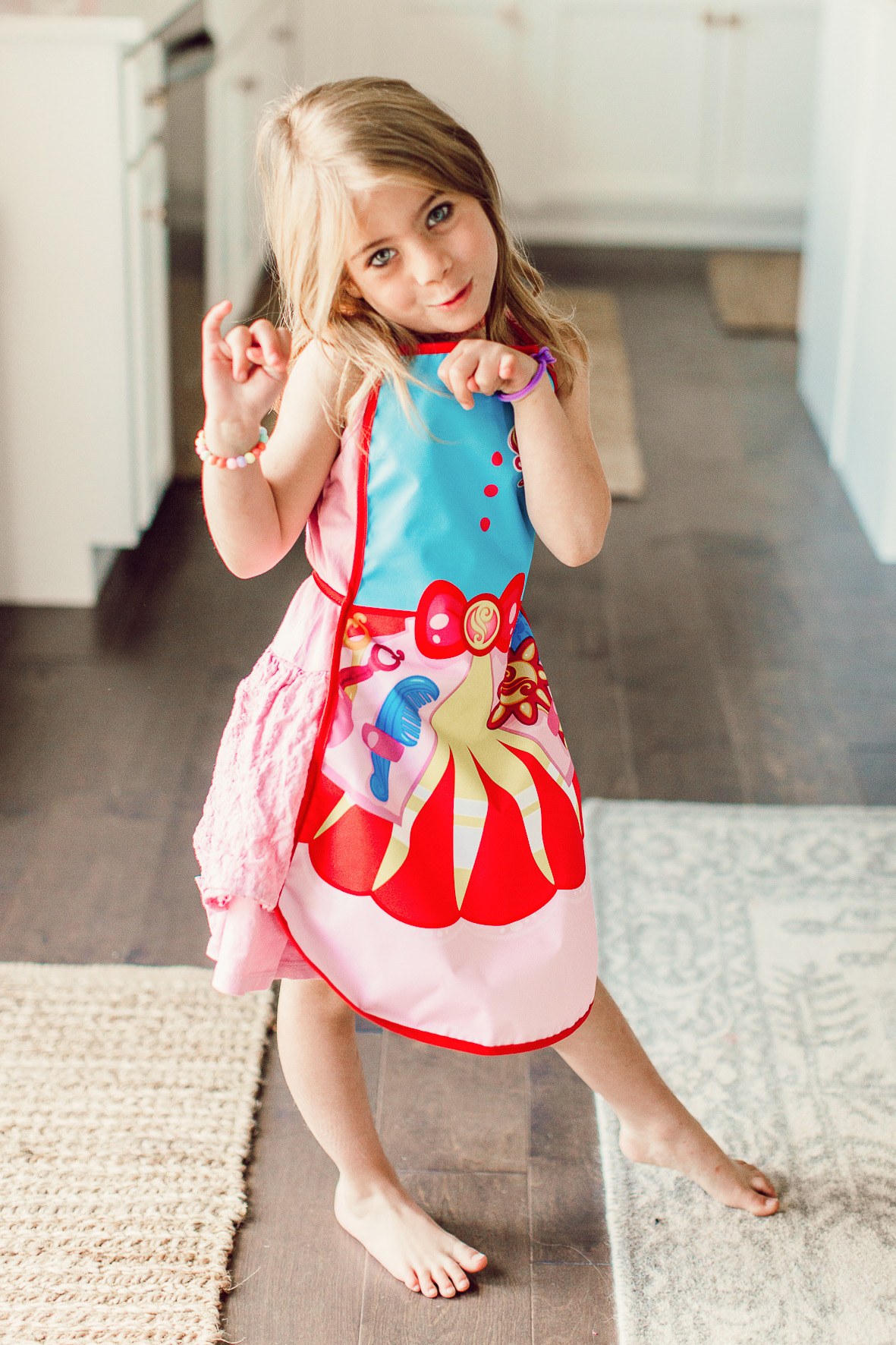 I snagged a couple scrapbooking embellishments from the craft store, a few clips and hair ties. I've really been loving the telephone cord hair ties! You can find them pretty much anywhere these days, these ones I picked up at our grocery store. I love them because they don't leave kinks in the hair, but also because the ones we have are fun and colorful.
We're just hot glueing the embellishments onto the clips and ties, took only a few minutes and satisfied Savy's never ending desire to craft, and then we were on our way upstairs to finish the hairdo.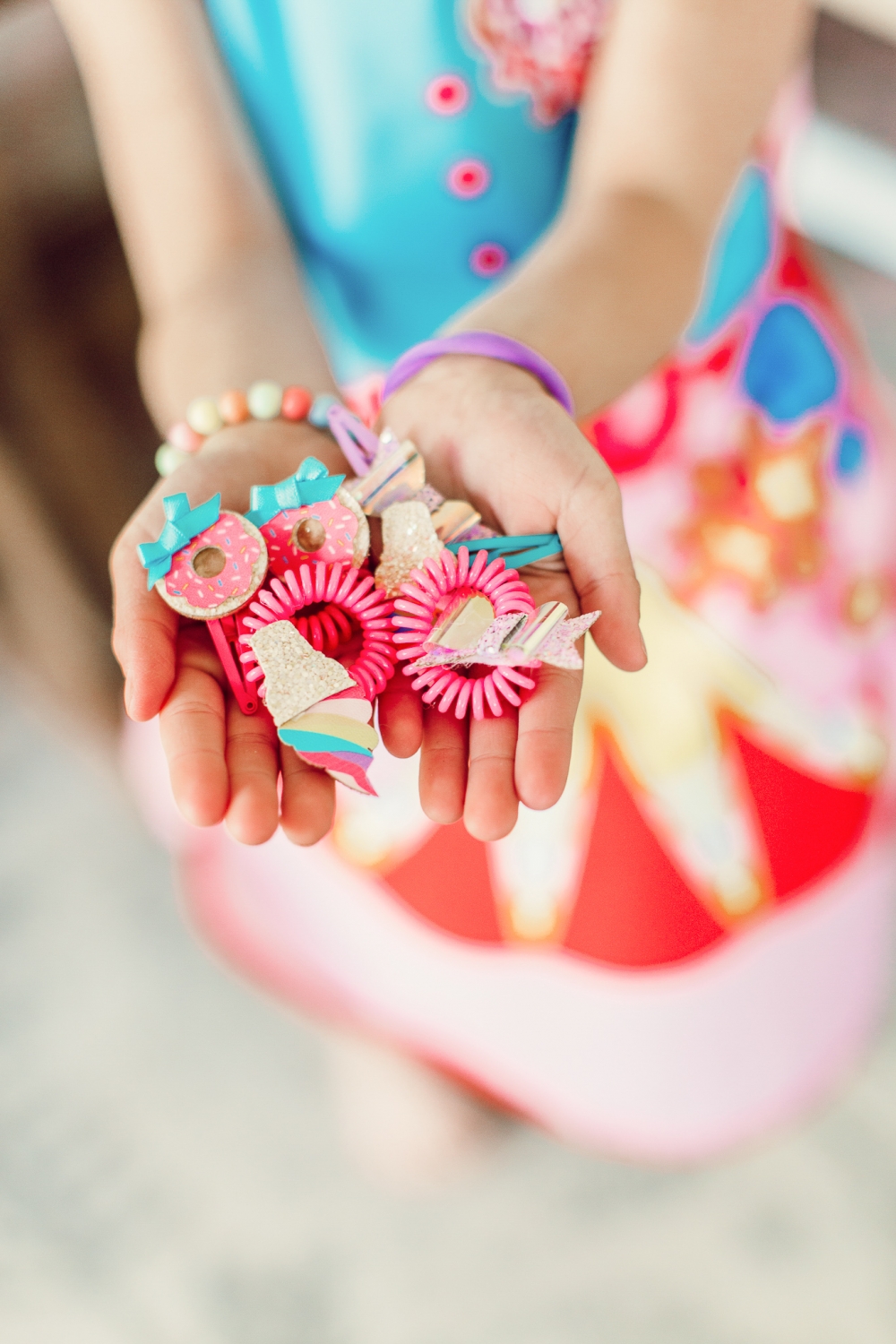 The Hair Tutorial: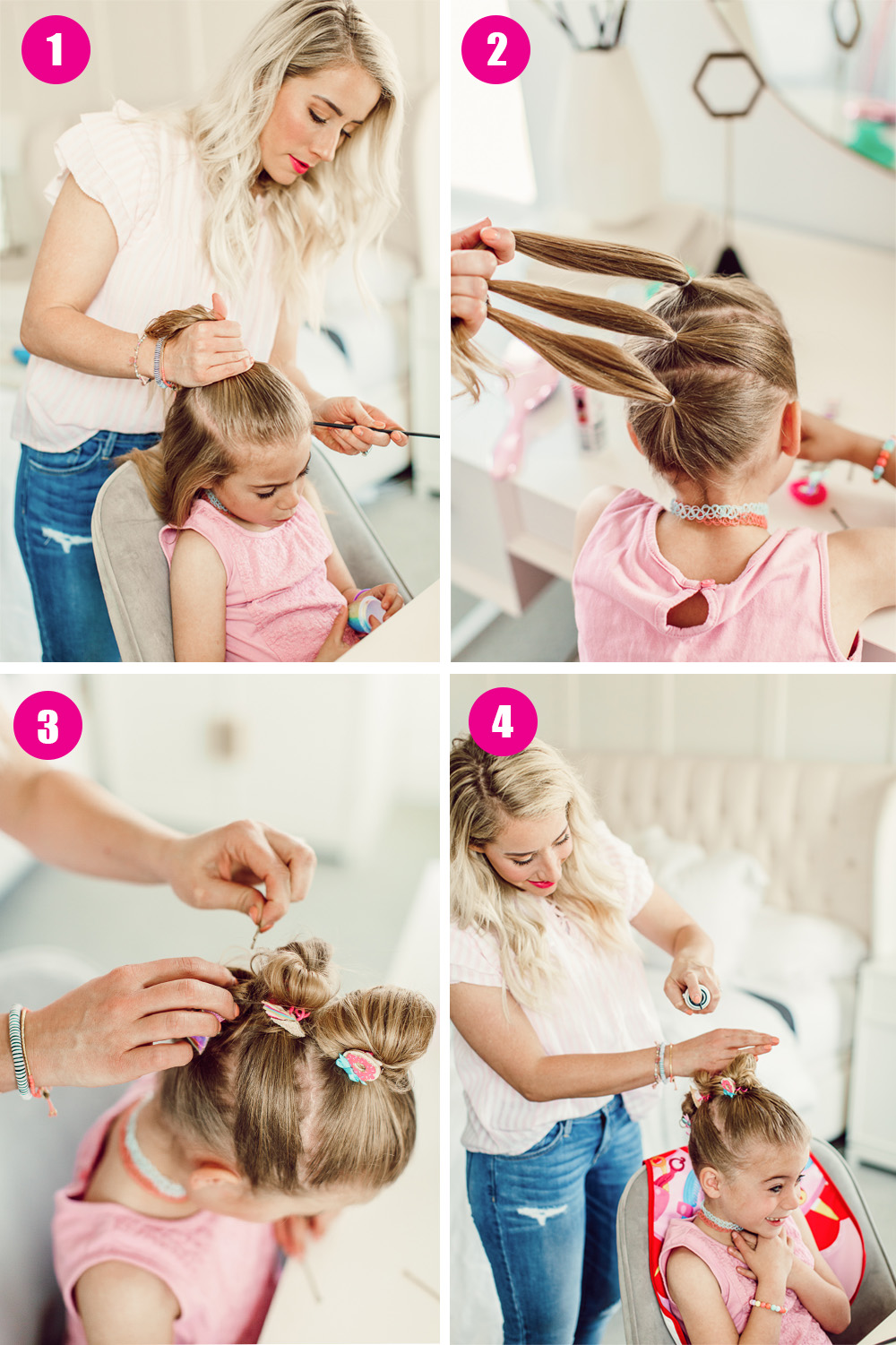 Step 1: I got Savy's hair a little damp just to manage the fly aways and then I put it into three ponytails, securing each with a clear elastic.
Step 2: Then I used the pink hair ties we made with the cute embellishments on them and put each ponytail into a messy bun.
Step 3: After you have three messy buns, you're just gonna take a few bobby pins and combine the three buns together so that it looks more like a mohawk! I made sure all the embellishments from the hair ties were on the right side of her head and then I added three more clips on the left side.
Step 4: After that I took some L'Oreal Colorista Spray and brightened up her hair do, in true Sunny form! I had never used these Colorista product before but was pleasantly surprised with how easy it was to use. Every day since, Savy has begged me to do her hair in bright fun colors!
Look how cuuuuute it turned out!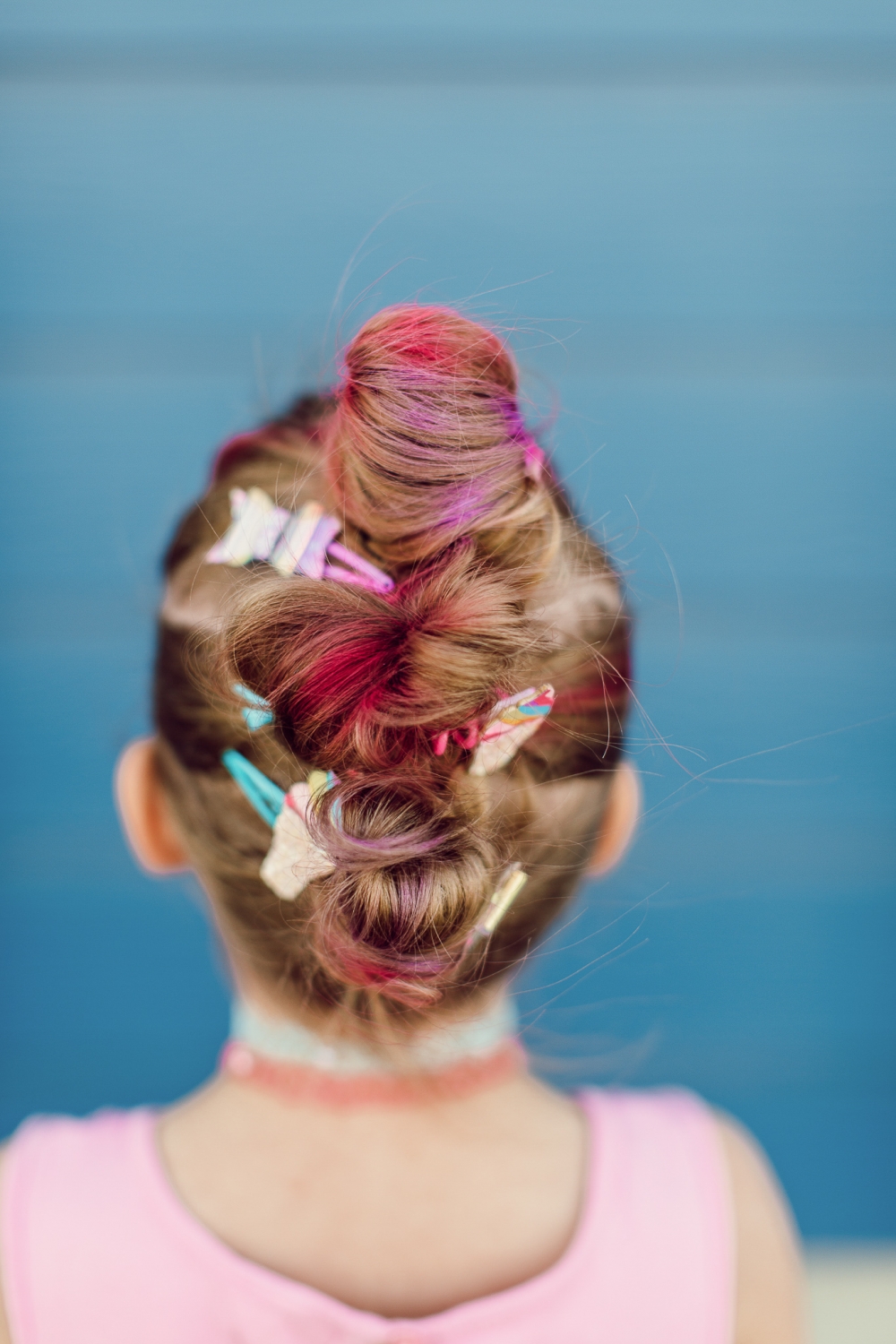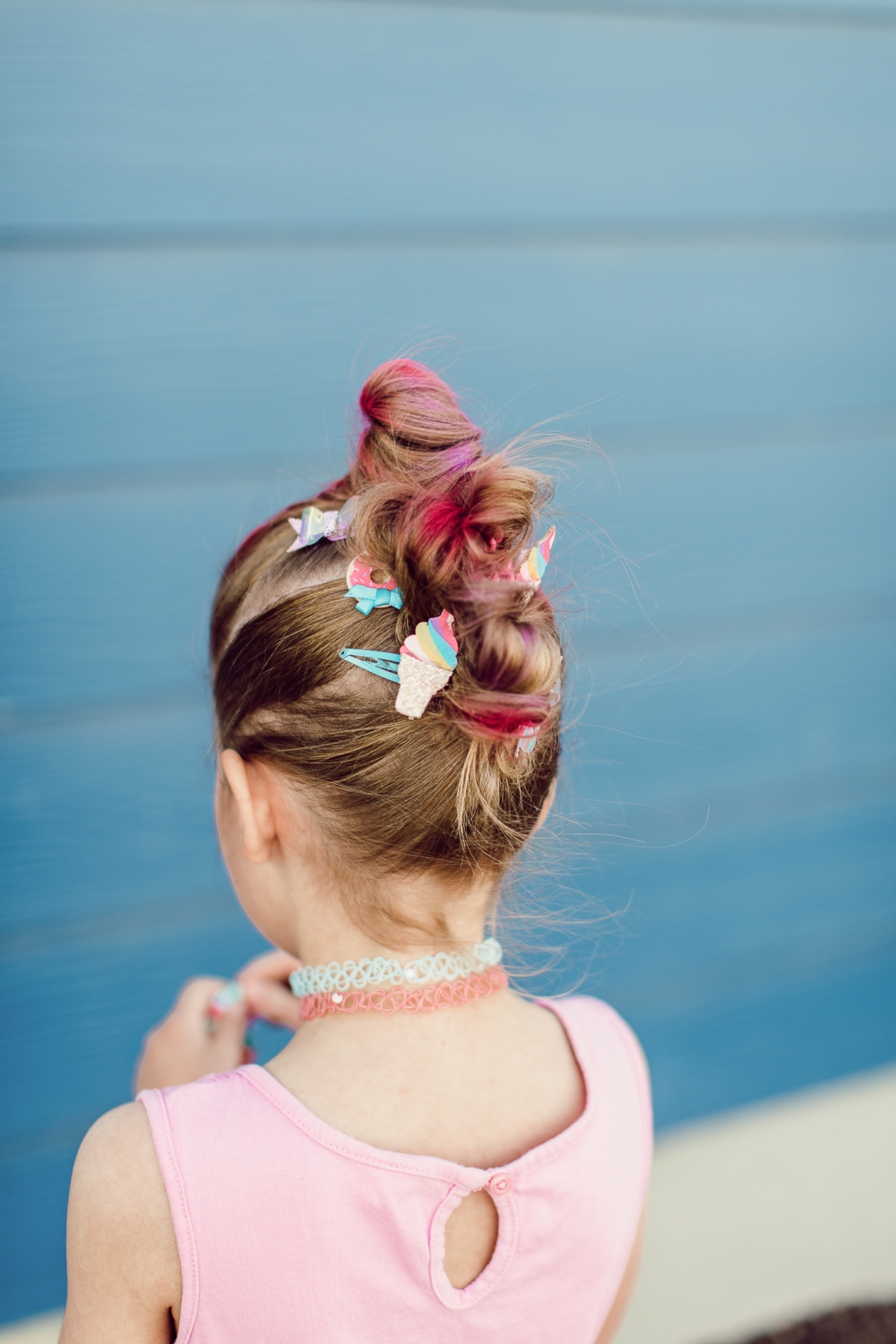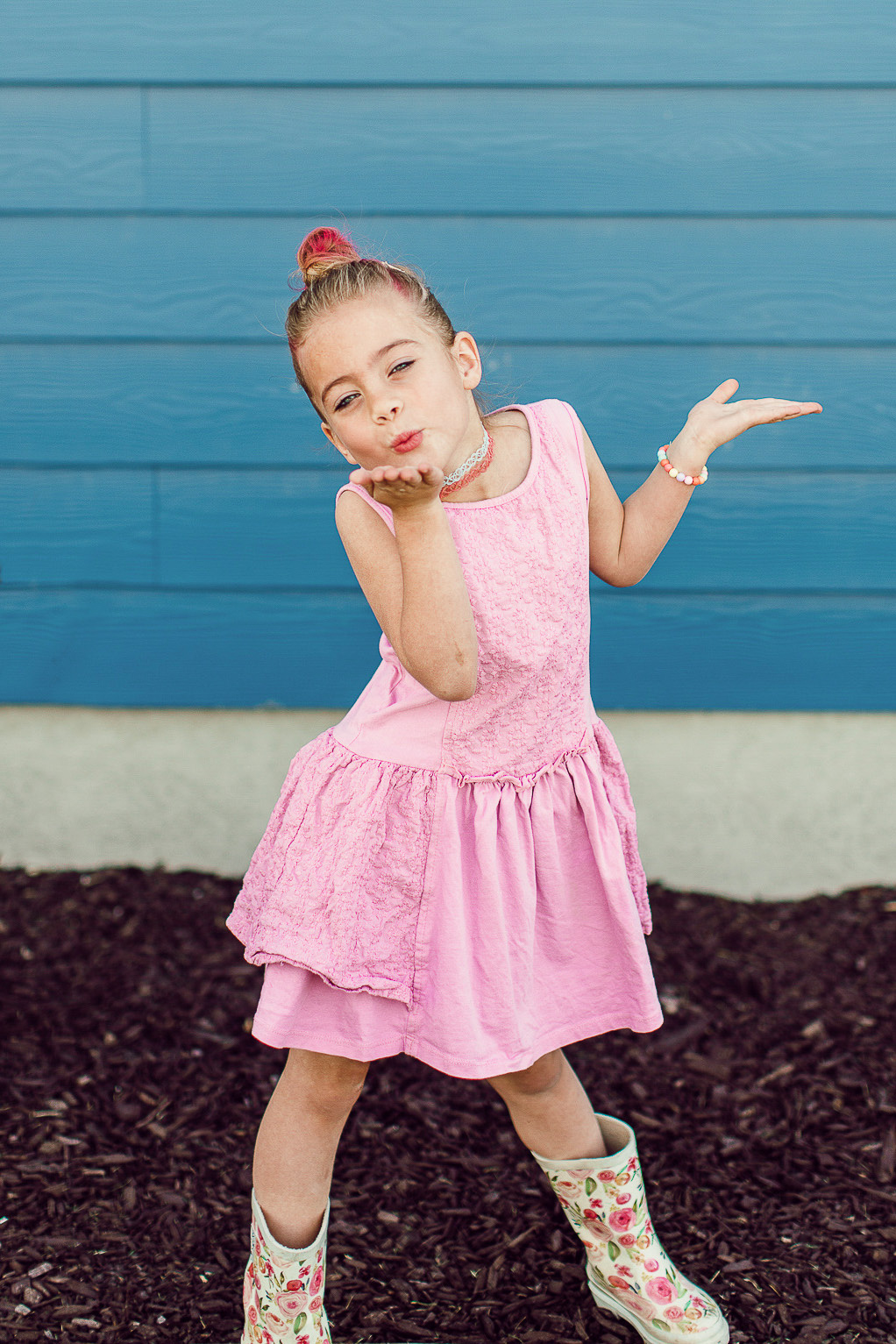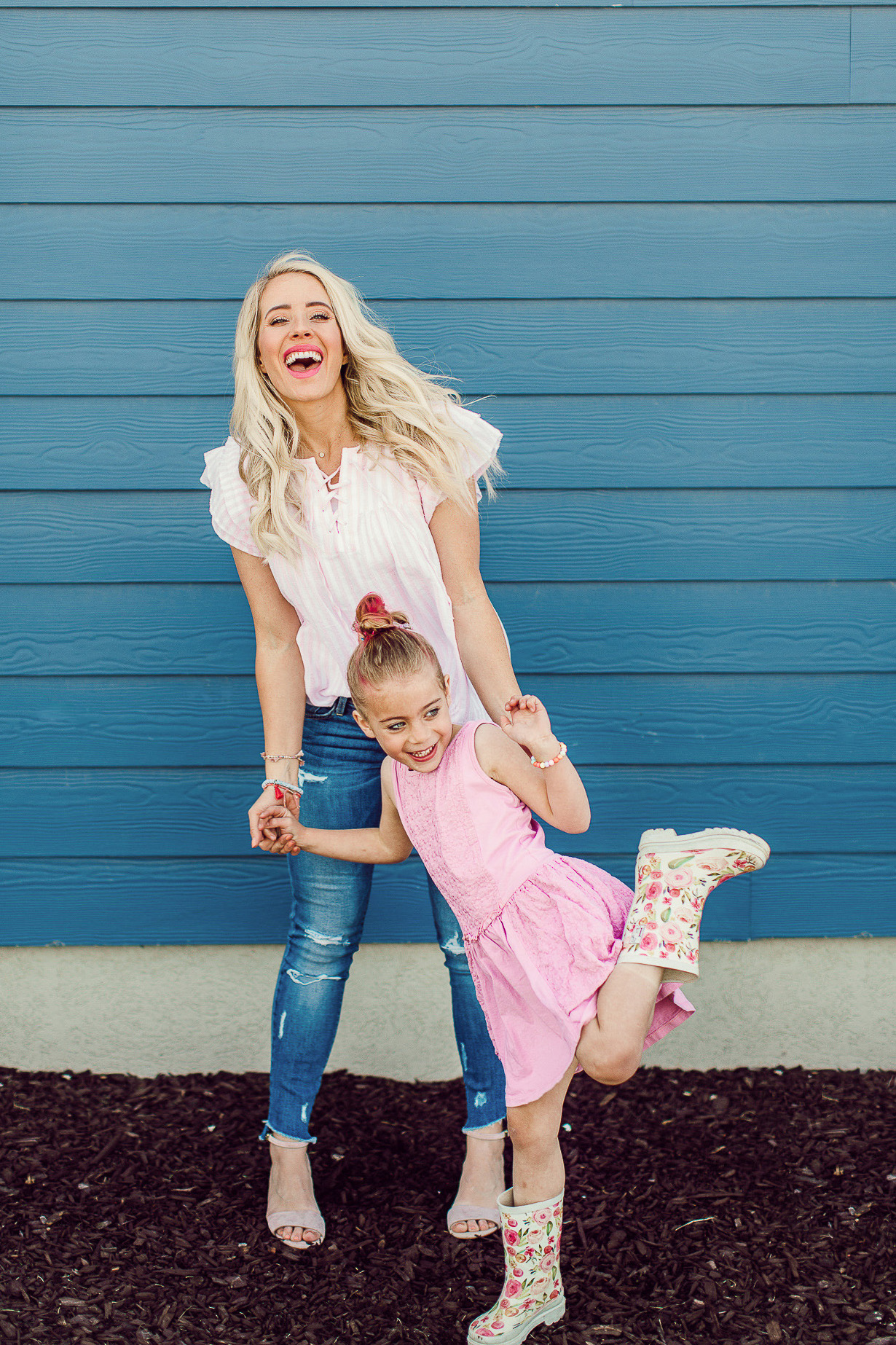 It's me and her in a houseful of boys and I've loved every second of her girlie personality! Savy loves the fancy dresses, the bright colored nails and playing in my makeup and yet she can hang with the boys like the best of 'em! I'm all about Sunny Day and think it's such a fun show that brings in such a girlie vibe and teaches some really great lessons! For more Sunny Day inspired hairstyles, checkout the Style Files on Nickjr.com/sunny-day!
What are some fun ways you and your daughter like to bond? Are you similar or total opposites? We hope you guys have a super Sunny Day!
xo