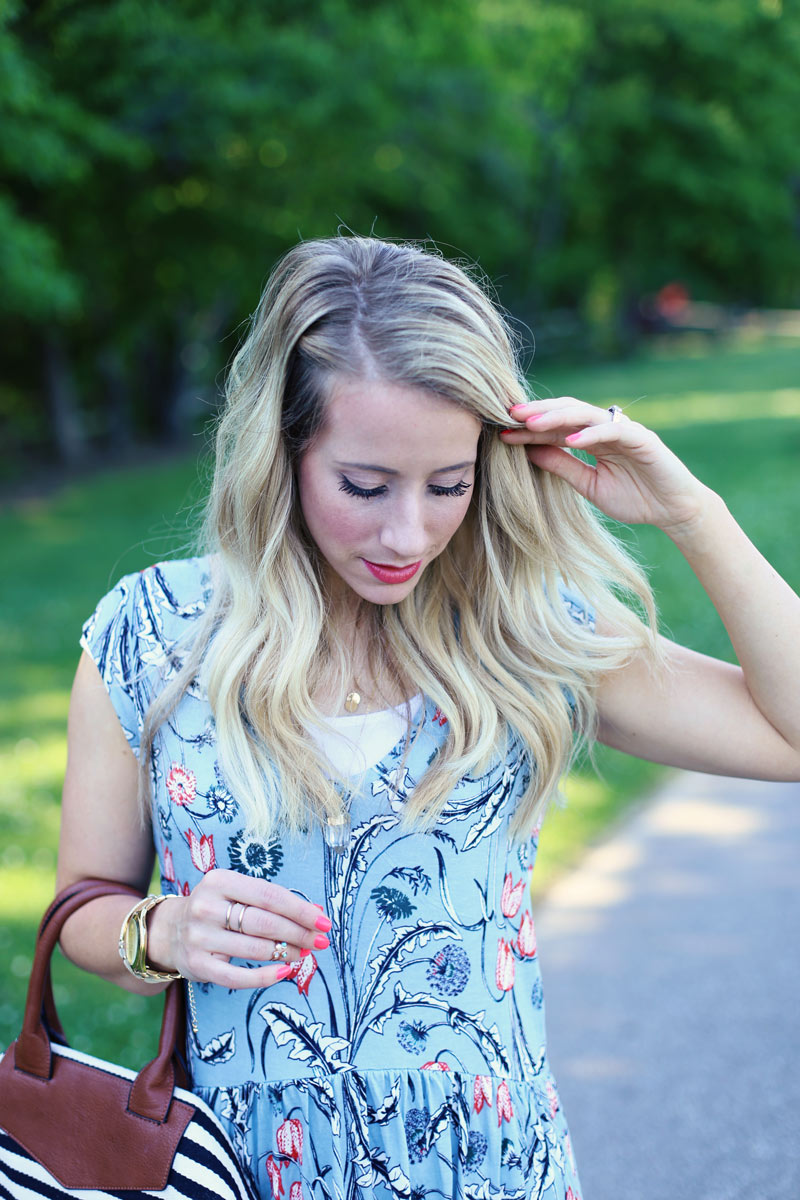 Hey guys! I feel like I need to apologize, I sort of vanished. After hearing about Martin, I just couldn't force myself to get online. There are horrible things happening in the world right now and blogging about hair tutorials and cute outfits just felt… well, it felt trivial. It felt wrong and vain and I just couldn't seem to find my voice. I was so inspired by Ashley from the Shine Project's post yesterday – if you haven't read it, you need to.
"We have the choice to allow evil to creep in, to make us afraid, to instill feelings of hate and anxiety in our hearts…
or…
we have the choice to be happy."
She goes onto say, "…we must not feel guilty or ashamed for the happiness and light we carry around with us. Not today, not ever."
After reading her post, I realized I was feeling guilty and ashamed for being happy. I felt guilty for having a healthy family, a good marriage, a happy home and it felt wrong sharing that. But that's exactly what we need to do. We must all use our light, our goodness, our love and our power to spread joy and happiness so that we might dispel the darkness. My heart aches for those in Orlando, for the millions of refugees fighting for a home, for Christina Grimmie and her family, and for the Meyers. For those struggling with infertility, with divorce, with the loss of a loved one. These horrible things instill anxiety, they provoke fear and, if we let it consume us, if we focus on the fear and the hate, we're allowing evil to creep in.
So like Ashley, I will try to fight the evil. I will try with all my might to stand up to it and to make every effort I can to carry around and spread my light to those that might need it. I'm gonna keep coming back. And I'm going to share what I love and share what makes me happy and hopefully it will make you happy too. Hopefully it will inspire you to share what you love with others and hopefully that happiness can swell in the hearts of those who need it. Who might need that extra bit of courage to keep moving forward.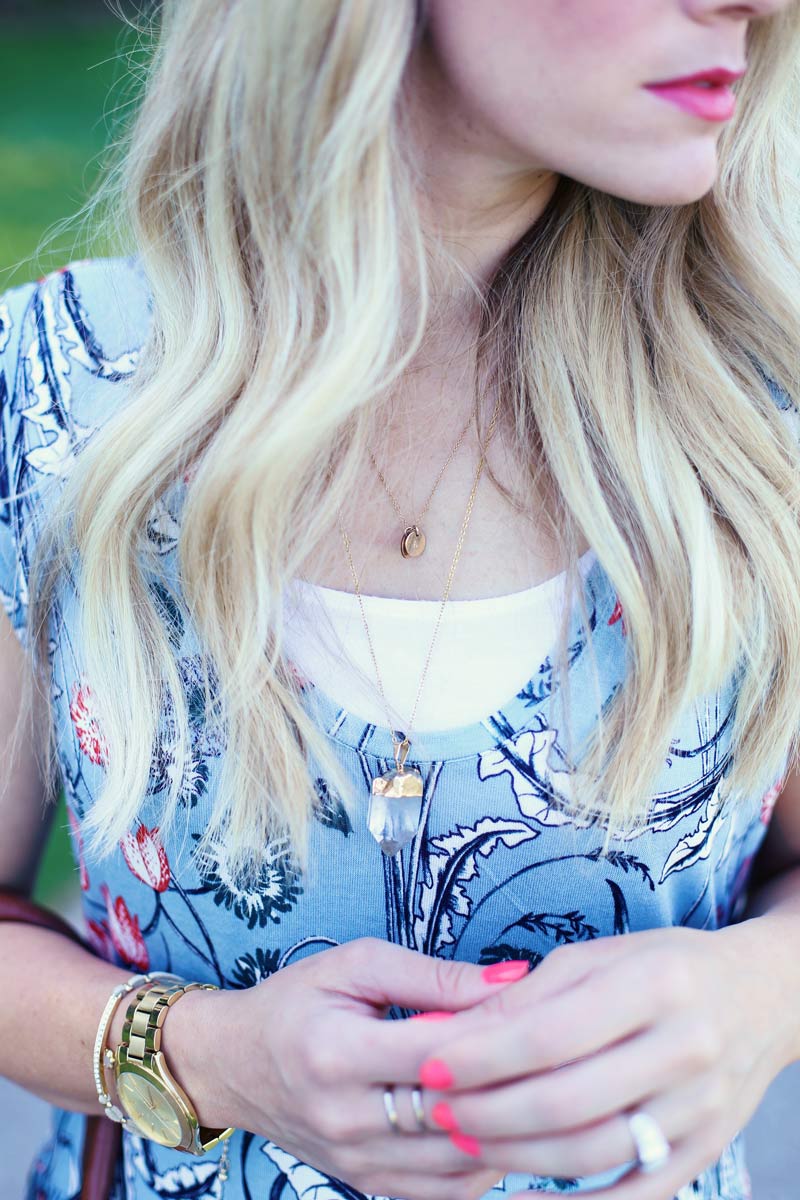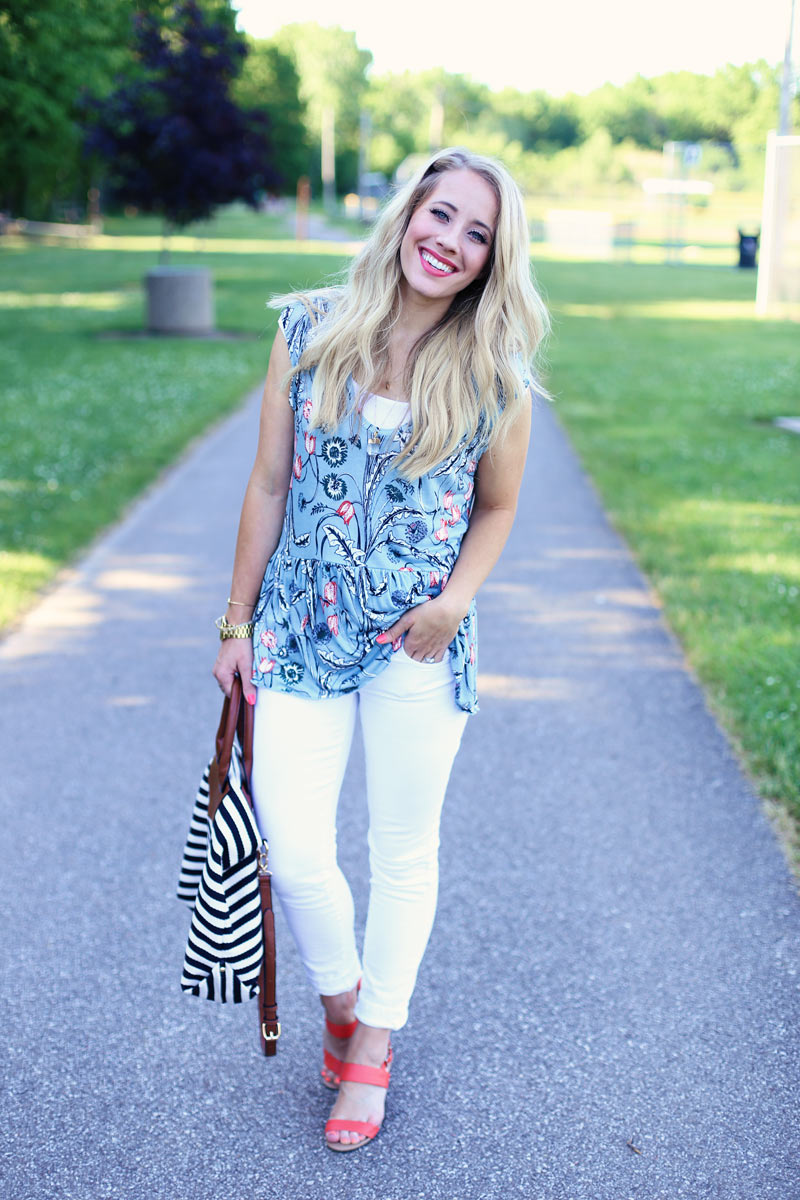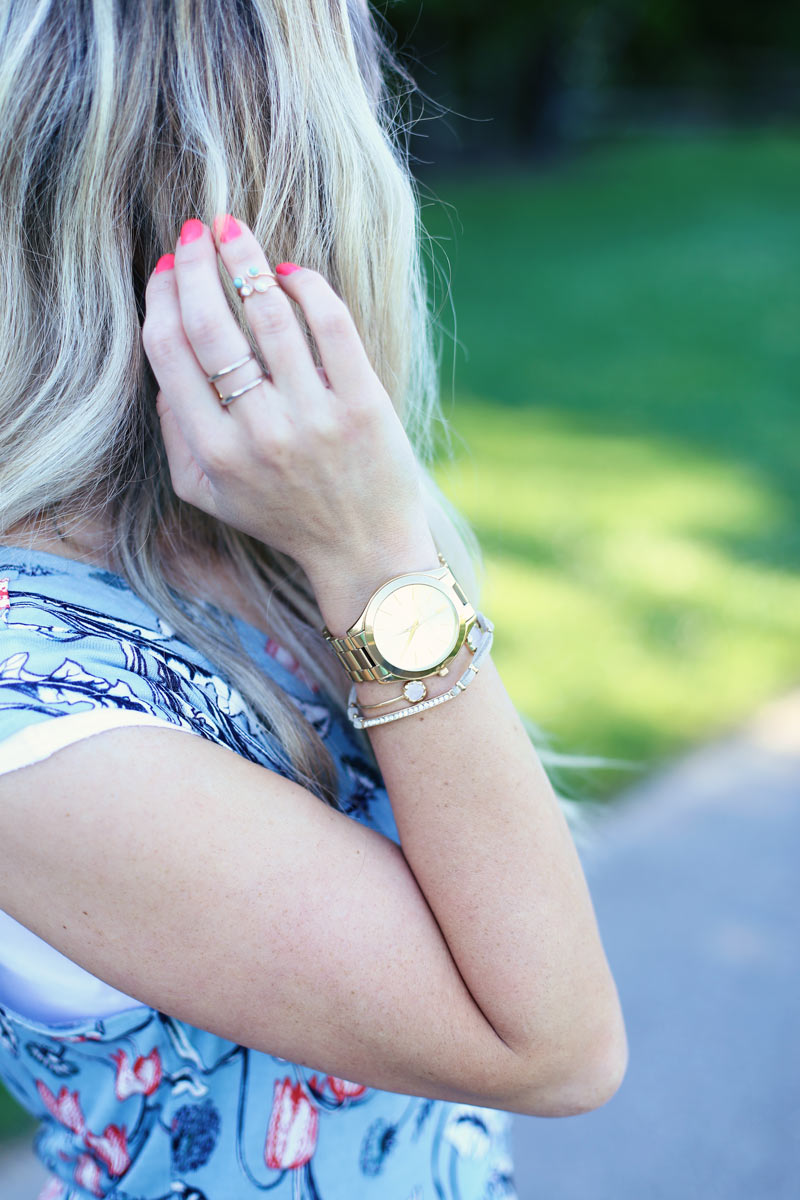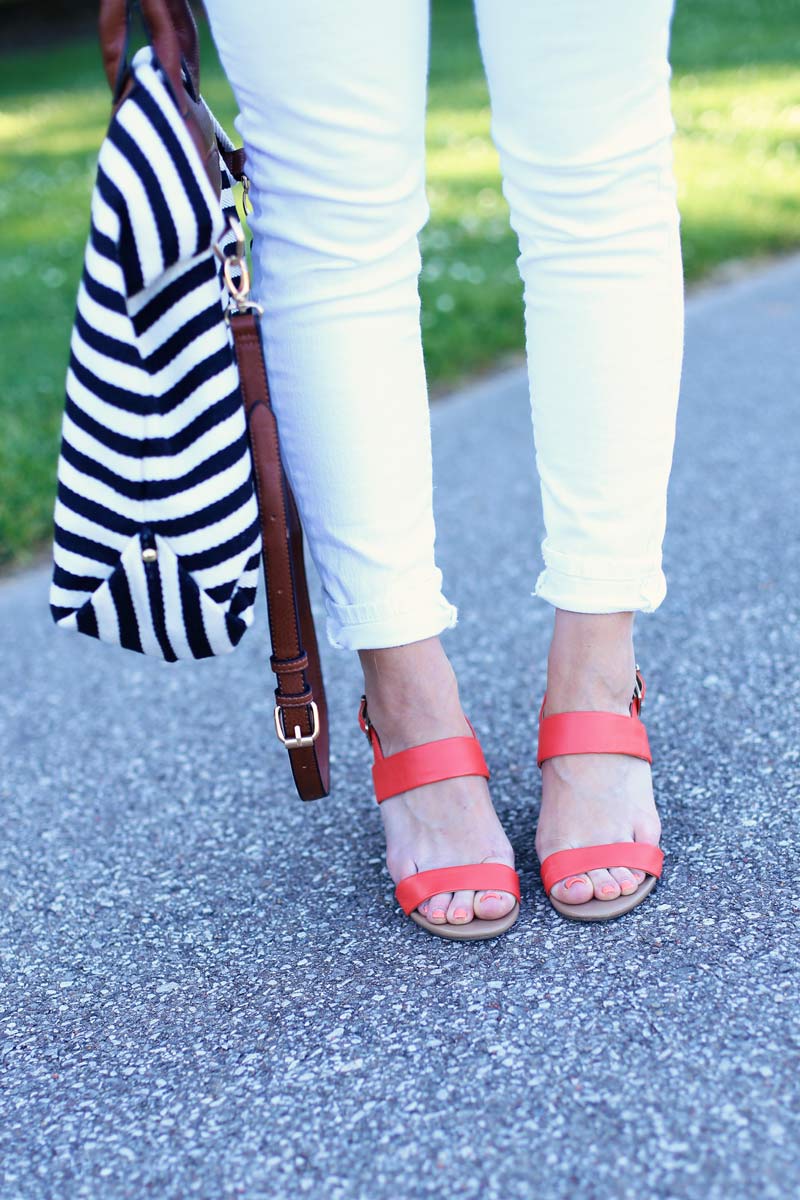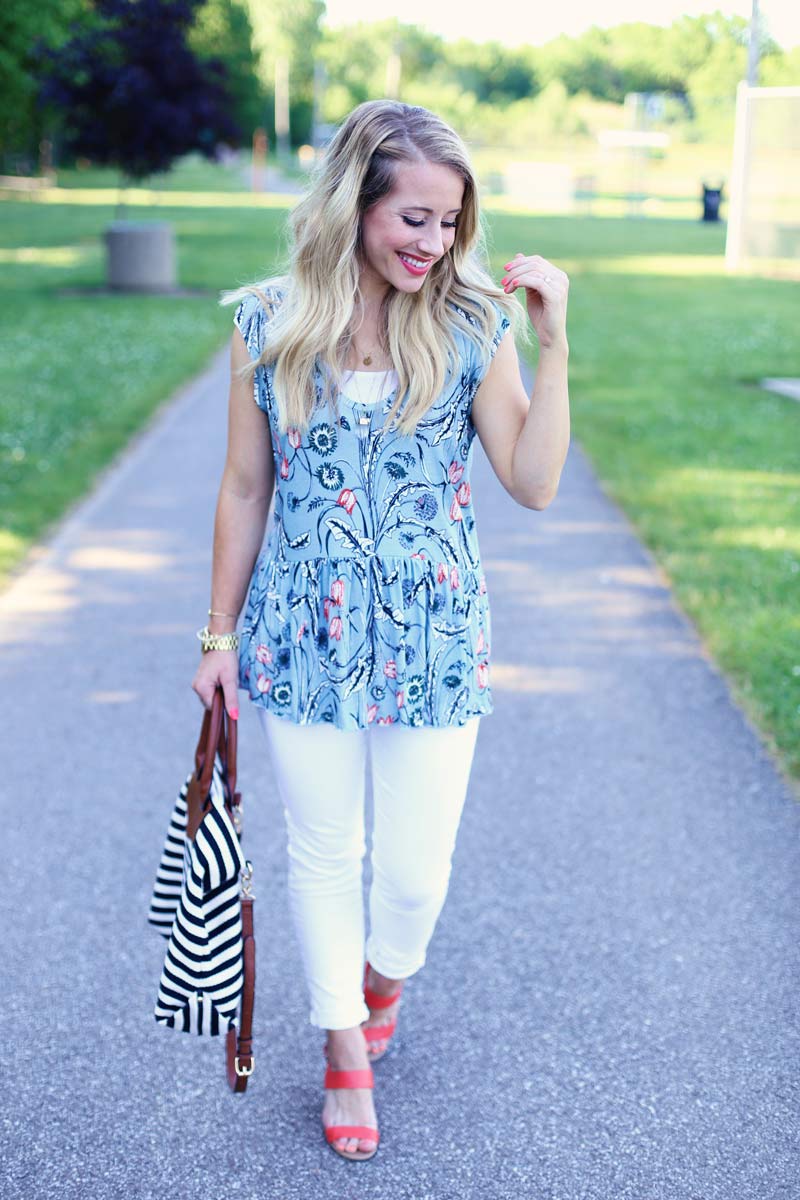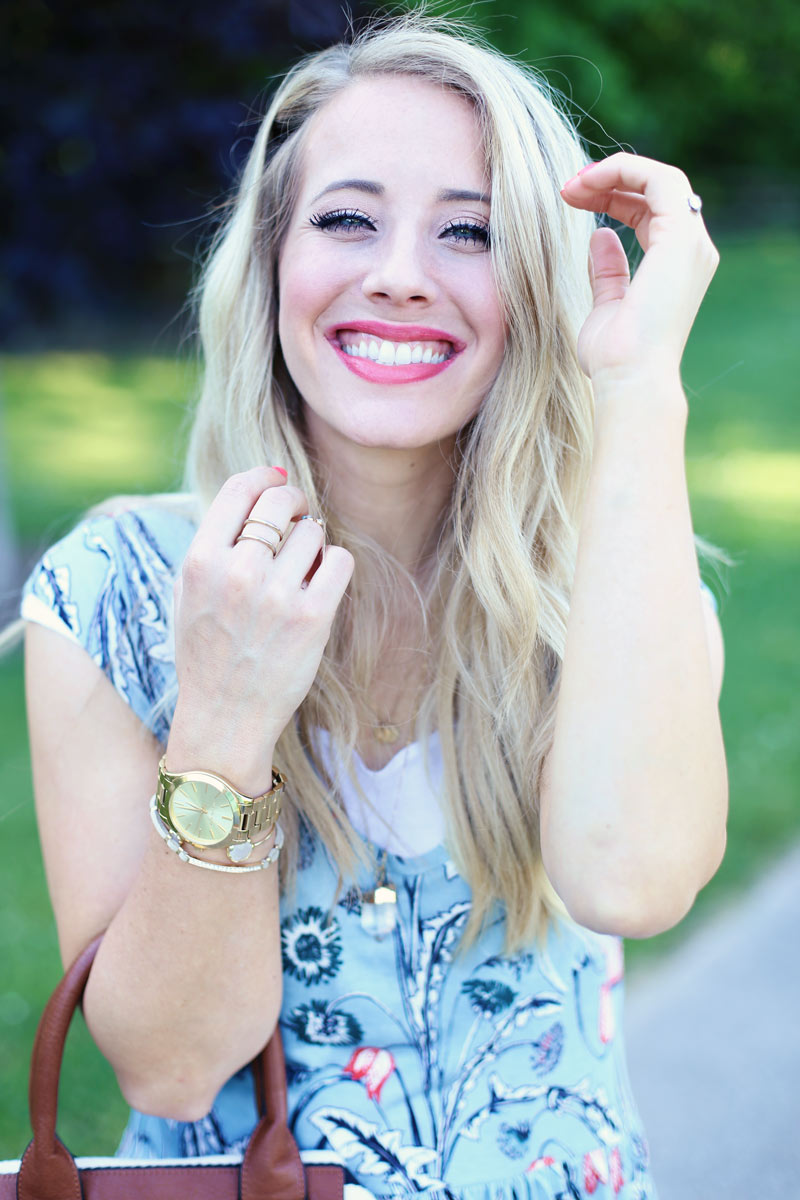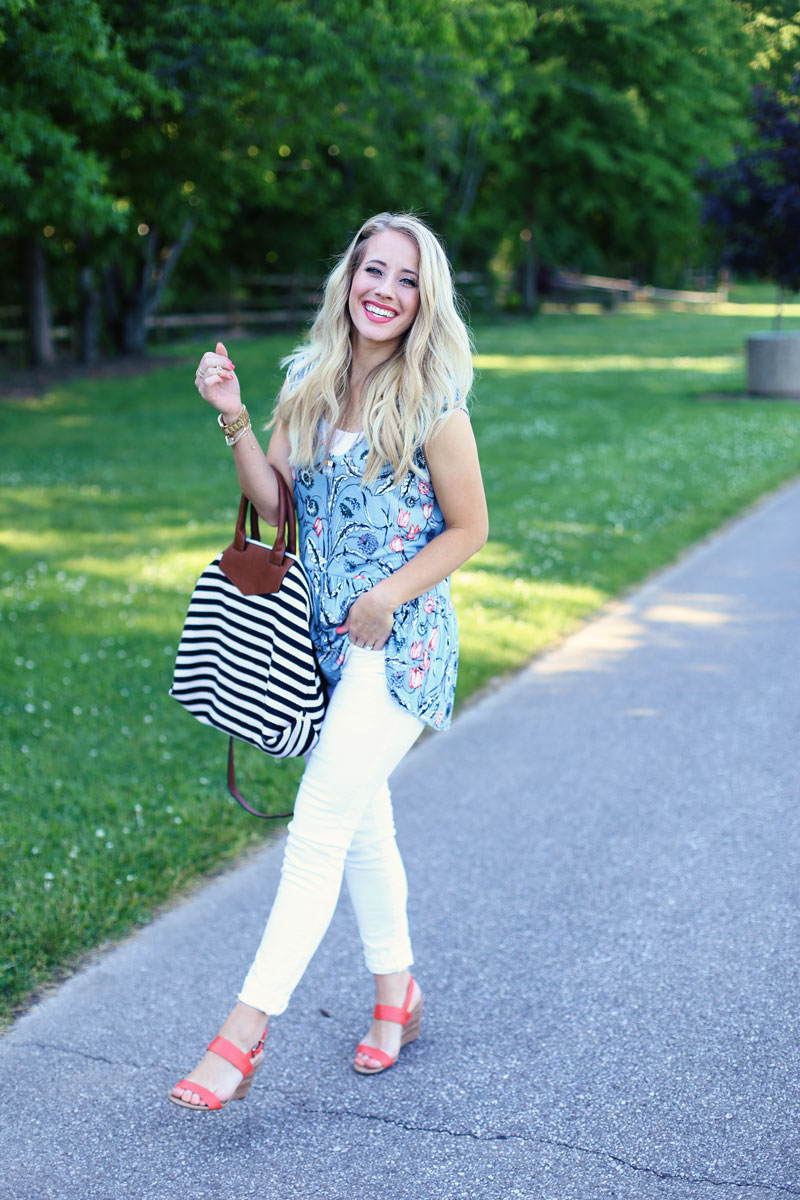 TOP: hinge flutter top sold out. Similar here, here, here, and here! Ha ha! | Jeans: Gap | Sandals: Sole Society sold out. Similar here, here and here | Bag: Sole Society, similar here and here | Necklace: c/o Bip and Bop + Made By Mary | Watch: Michael Kors | Rings: Wanderlust Co | Midi Rings: American Eagle | Bracelets: Wanderlust (my favorite!) + American Eagle