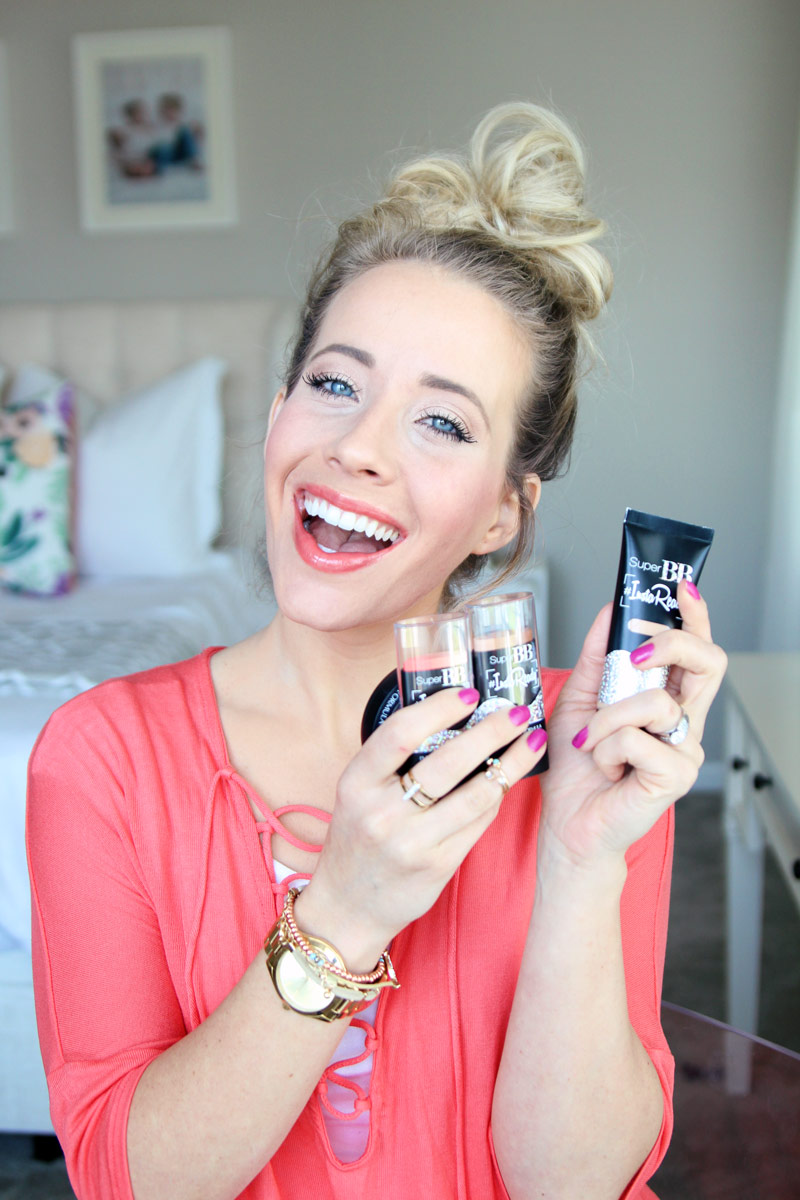 Hel-loooo BB Creams!!! It's been a long time since I've been able to get away with wearing something so light but now that I have a handle on my breakouts, I am so excited to be wearing less makeup! I've always loved Physicians Formula. I've used many of their products in the past, and their new #InstaReady line looked too fun! I couldn't help myself… I mean c'mon, the packaging is even sparkly. It was basically begging me to buy them. Thought I'd give them a little whirl today, and share a summery makeup look. Hope you guys enjoy!
Shop this post: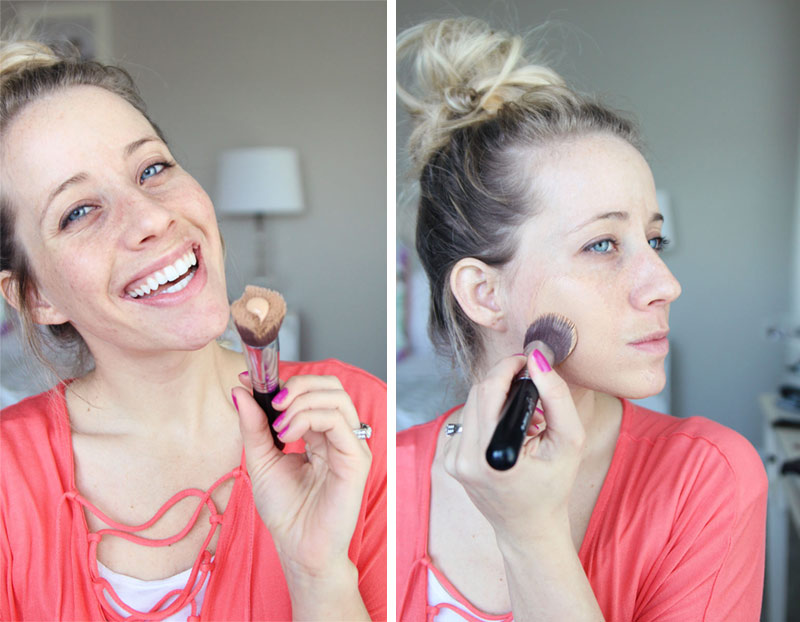 Step 1: I'm buffing the Physicians Formula Super BB#InstaReady Cream into my skin with a flat kabuki. Remember, a BB cream is not foundation. BB creams don't conceal blemishes like foundations do, they're great at neutralizing skin tone imbalances, minimizing shineand the one I'm using actually has an SPF of 30 in it so it protects from the sun. BB creams do hide imperfections, but they're more natural looking. They blend into the skin and feel so much more lightweight!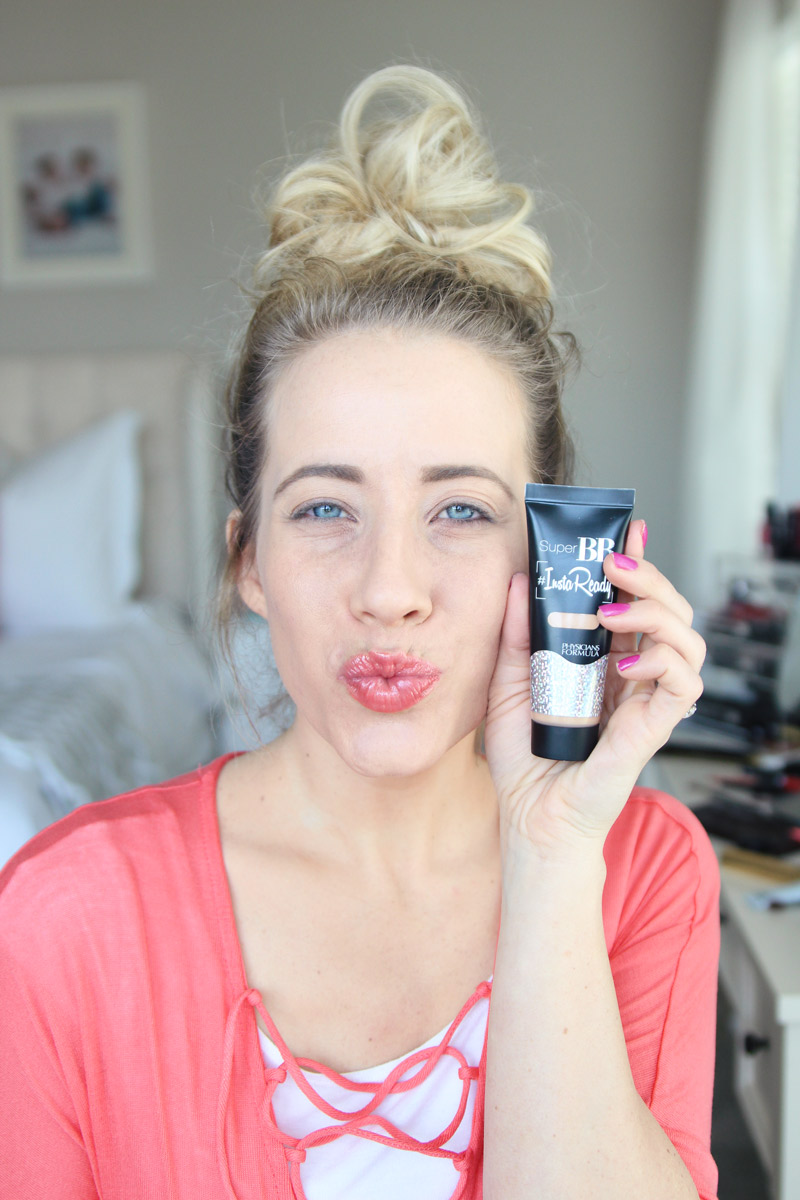 Step 2: Fill in the brows and add some lipgloss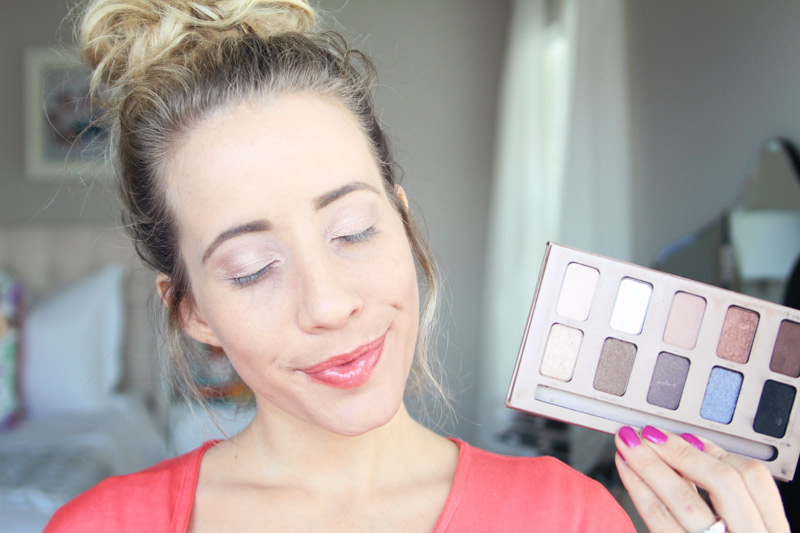 Step 3: For this eye tutorial, check out this post here. It's basically a light shimmer over the lid and then a chocolaty bronze color in the crease. I'm forgoing eyeliner and just letting the lashes stand out, I want the eyes to be super simple. Can we just talk about my lashes for a second? I'm not wearing falsies and I don't have extensions. I'm so excited to share how I've grown my lashes, I'm working on the video asap!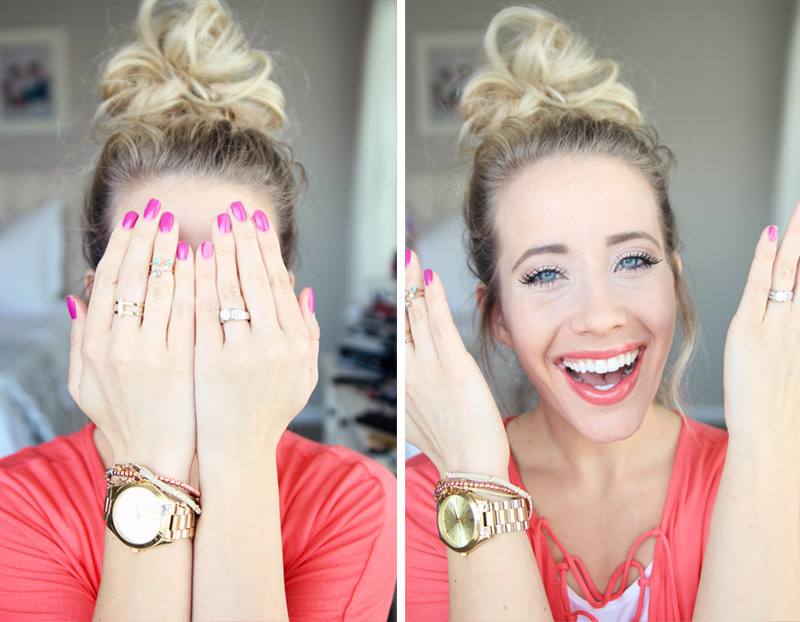 Top: Lace up Tee | Orion Ring: c/o Wanderlust + Co | Midi Rings: American Eagle | Watch: Michael Kors | Bracelets: American Eagle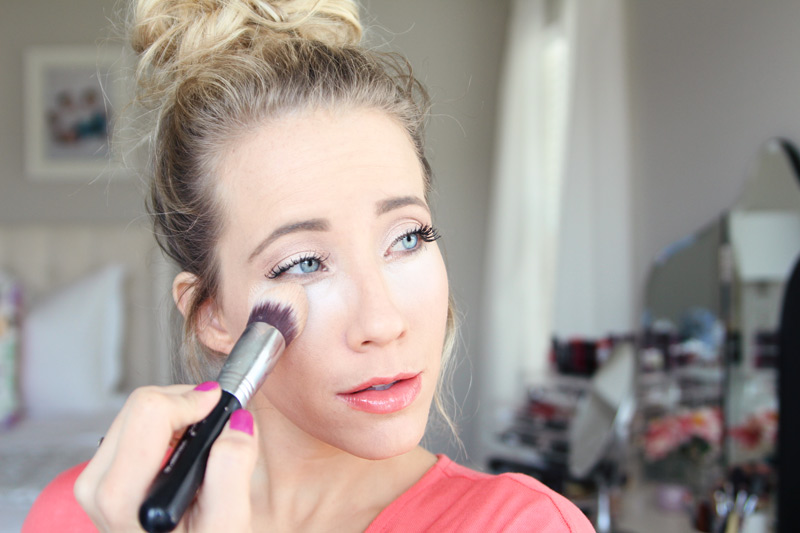 Step 4: Add a concealer under the eyes to brighten up dark circles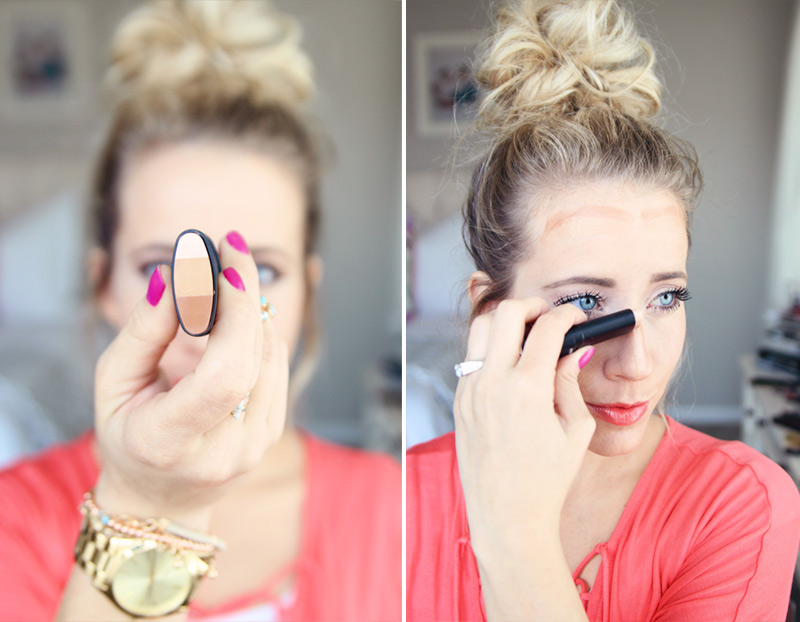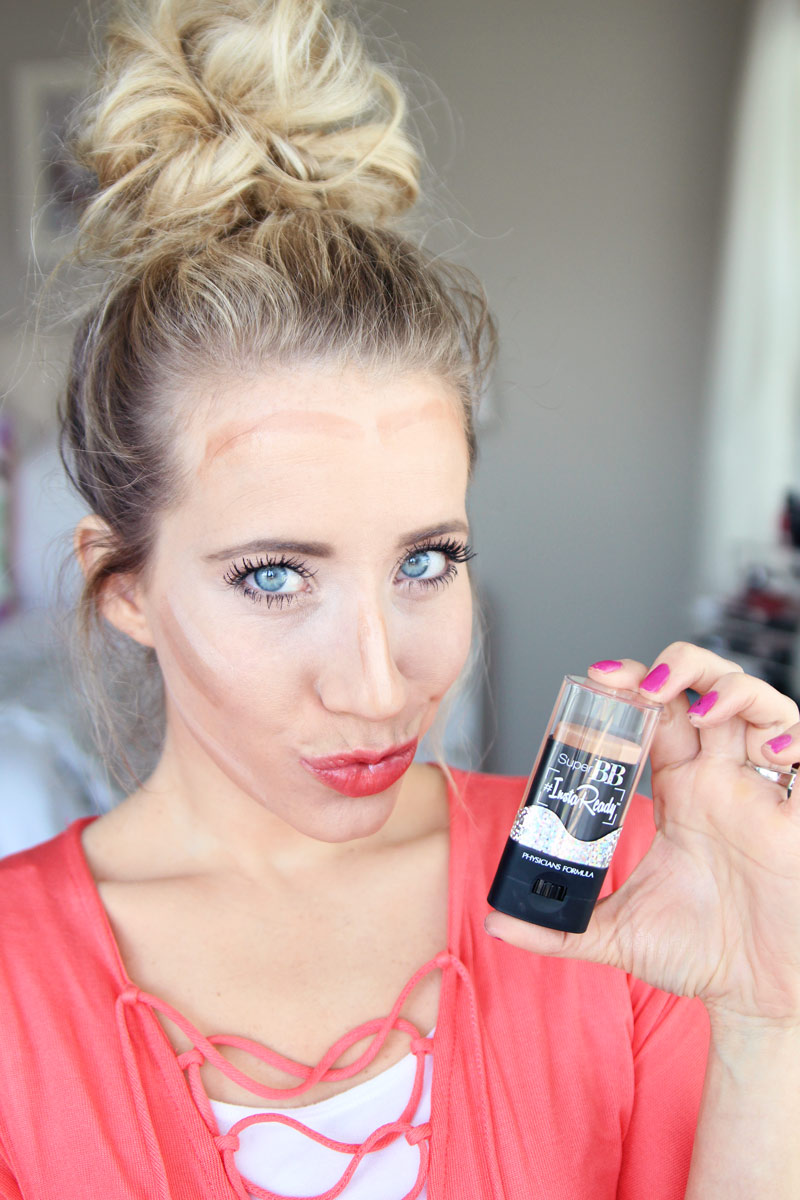 Step 5: Highlight/contour! DUUDES. I haven't been this excited about a makeup product in… well a long time! I've been using Physicians Formula #InstaReady bronze contour stick for a couple weeks and it hasn't let me down. You glide it in all the areas you'd normally contour and it's velvety soft so it blends in like a dream. I just love it because it has a highlighter color on top which adds a really pretty radiance to the skin, and then the middle color adds warmth and the contour color adds definition, all in one fell swoop.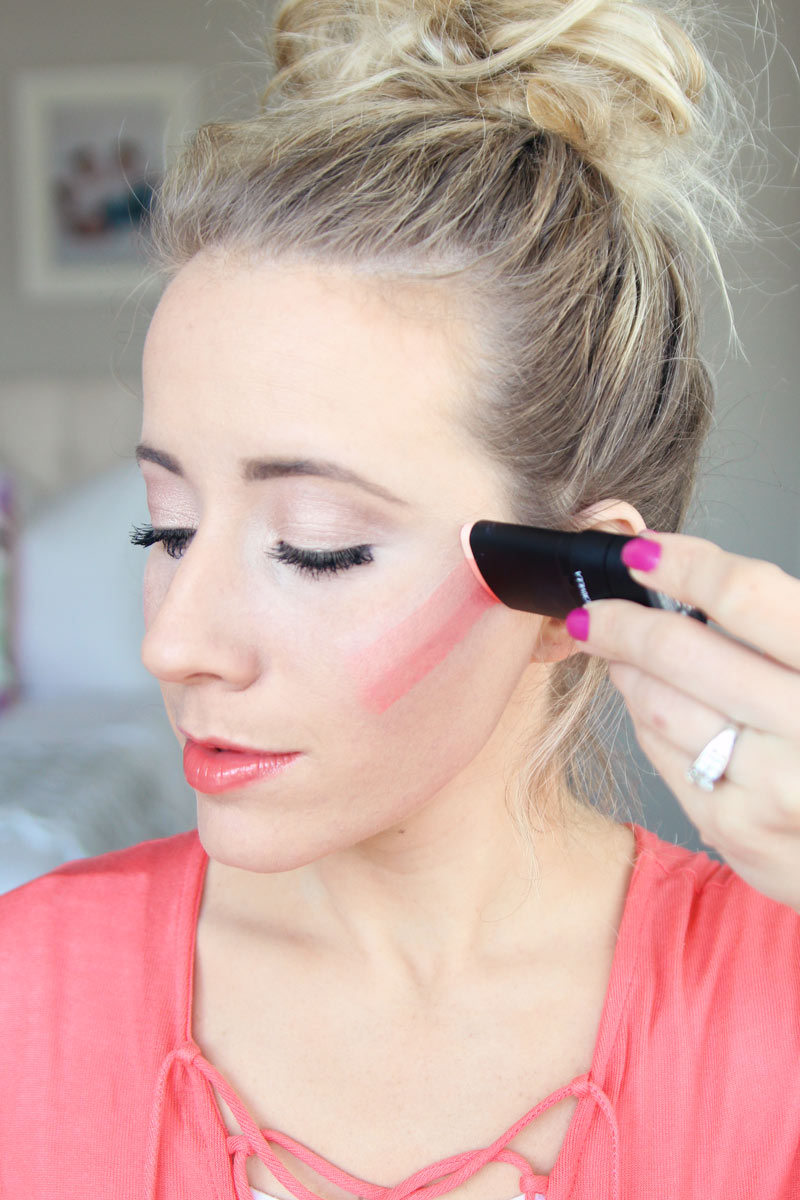 Step 6: Blush! The pigment in Physicians Formula #InstaReady blush contour stick is amazing! It glides on so smooth and is so easy to blend. And I love that the top color is a highlight, just one less step.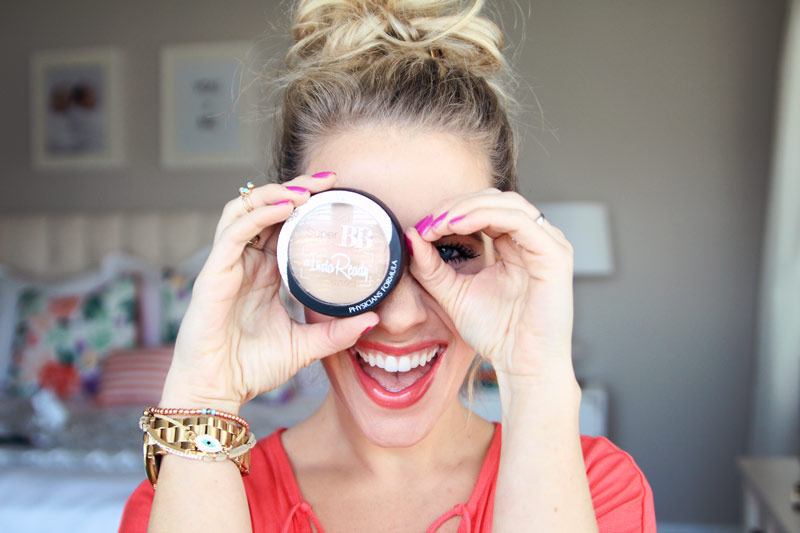 Step 7: Dust some Physician's Formula #InstaReady bronzer where the sun would typically hit your face and it'll give you a nice sun kissed glow!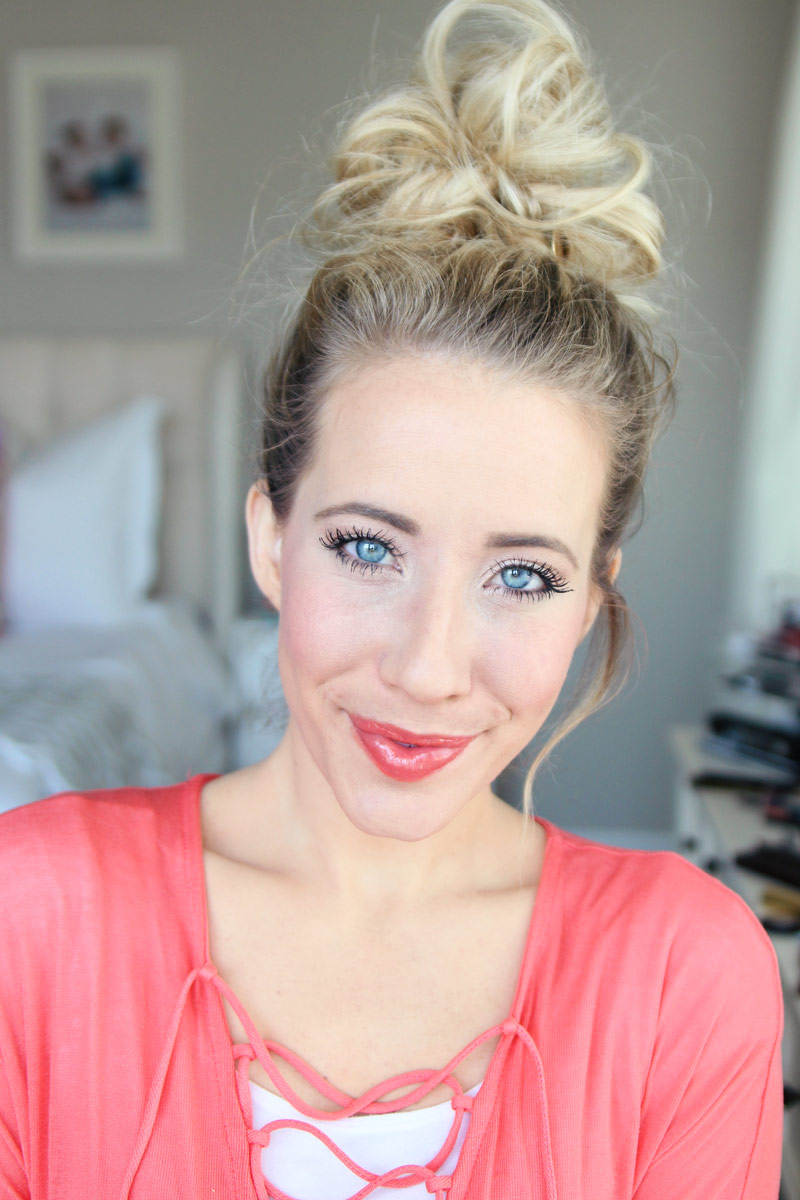 The nice thing about all these products is they have SPF in them so they're perfect for summer and they are light and breezy feeling. It's honestly like you're not wearing makeup but it just evens out the skin tone and adds the perfect amount of color and dimension back into the face! Anyway, that's all I got. Go get yo selfie on and try these Physicians Formula #InstaReady products, they've got my stamp of approval 🙂
xoxo
This post was brought to you in collaboration with Physician's Formula, and like always all opinions are my own and I genuinely love their products!