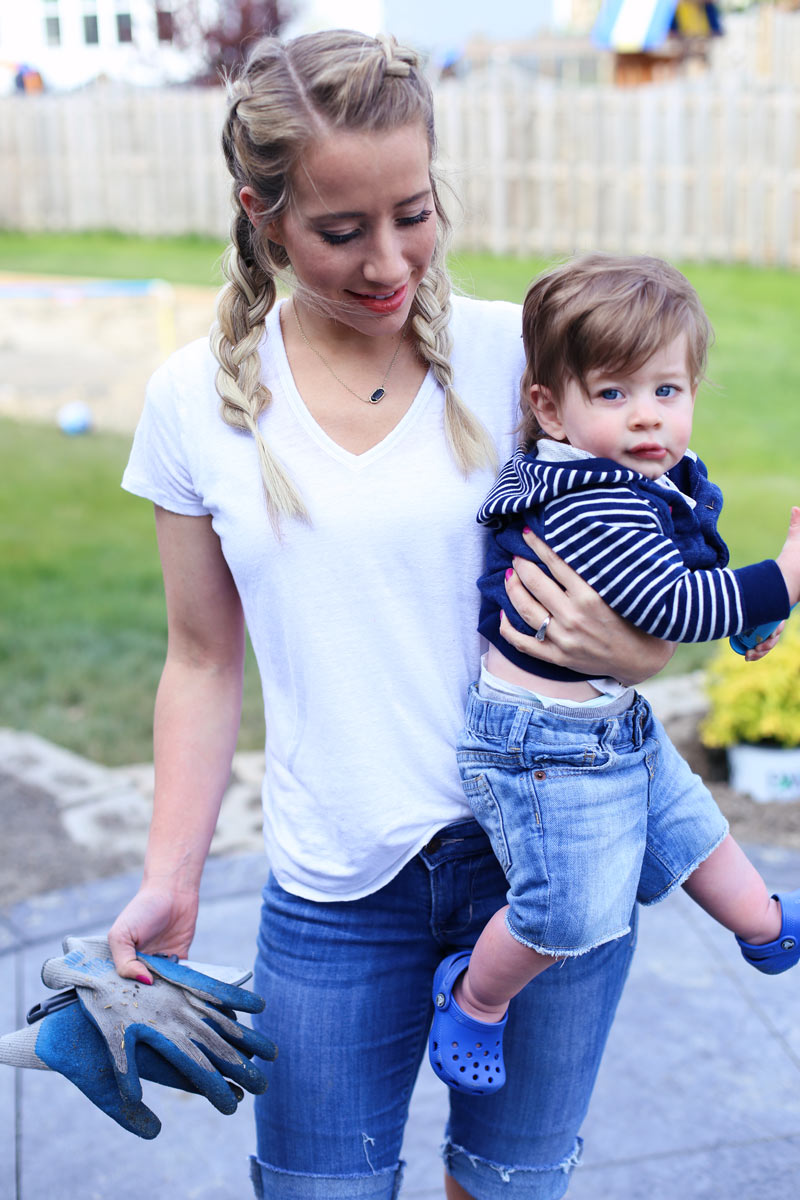 When we built our home a year and a half ago we had no clue what we were getting ourselves into… it's been so much work!! Our yard has suffered the most and we haven't been able to use the space like we've wanted. Last summer we were able to get the grass in, the fence up and the patio built and this summer we are working on making it a little homier. Brian's family came a few weeks ago to help us build a little retaining wall, we're working on getting a play set put together and of course, some pretty plants in our new beds! It's been long nights in the yard, weekends spent wheelbarrowing top soil and countless trips to the nursery but I'm so excited to finally have a space we all want to spend some time!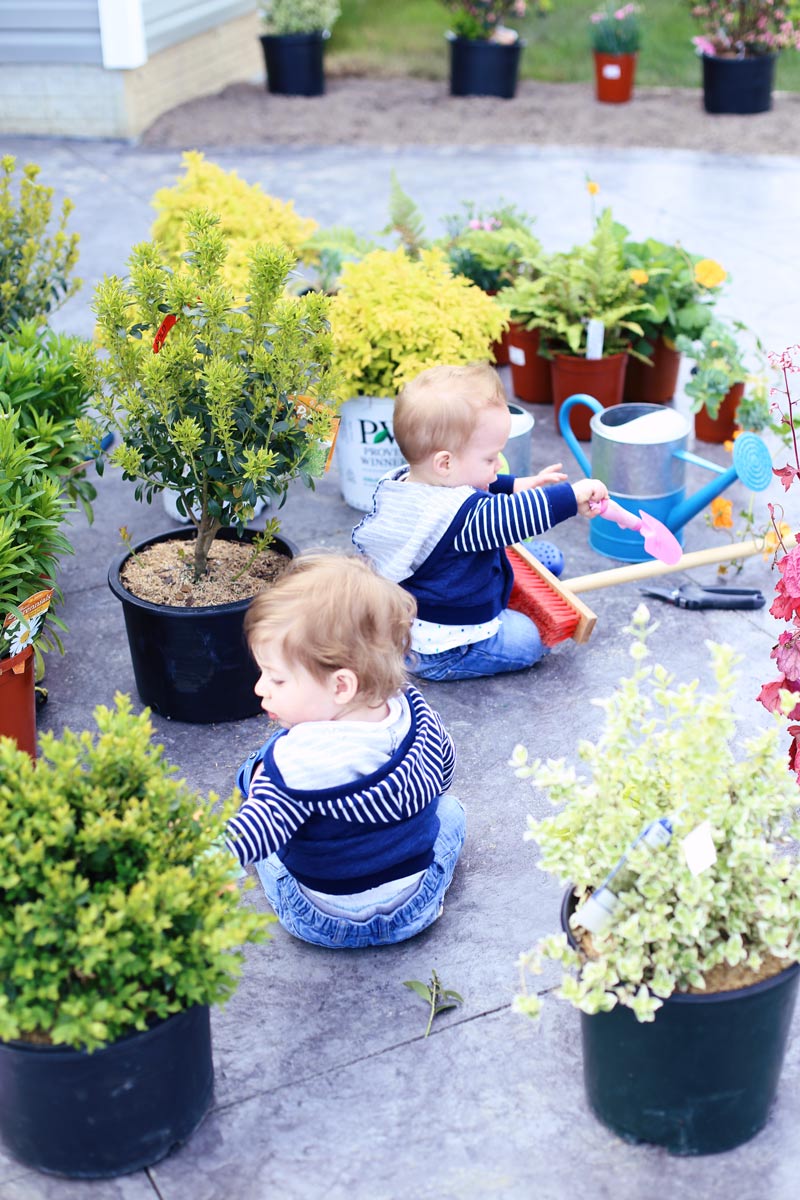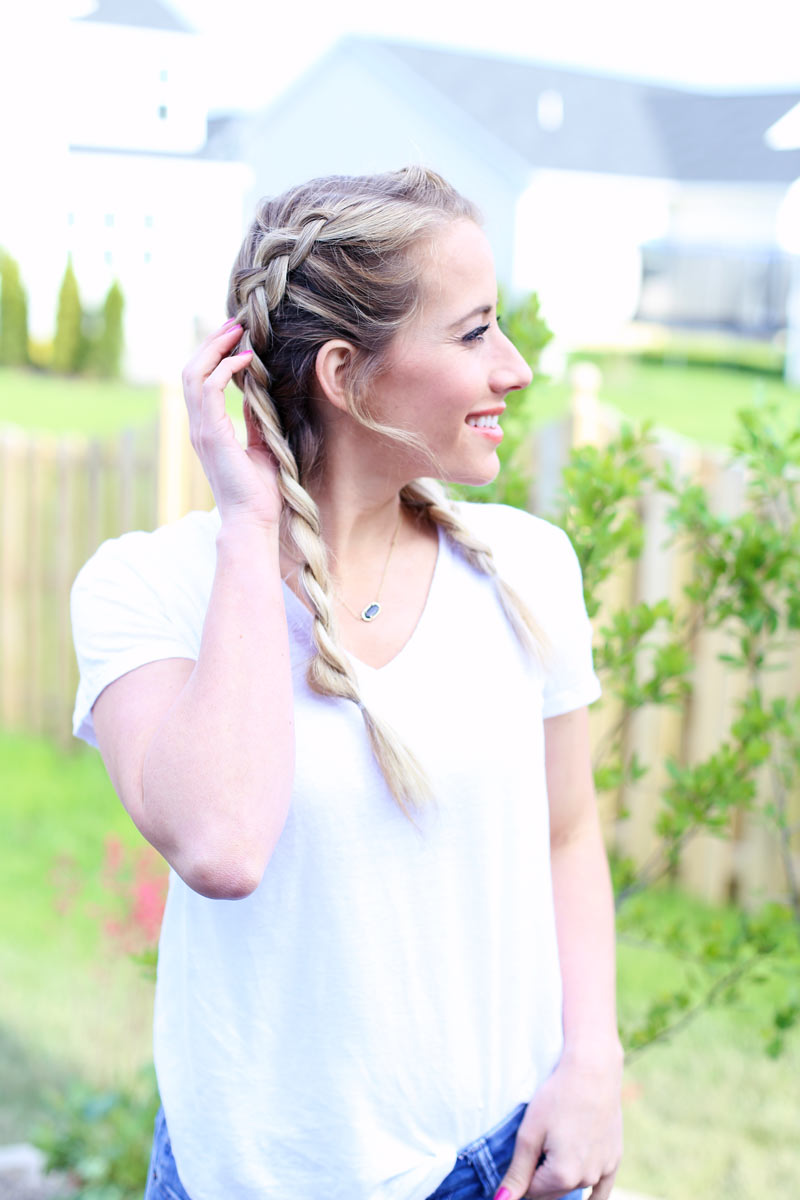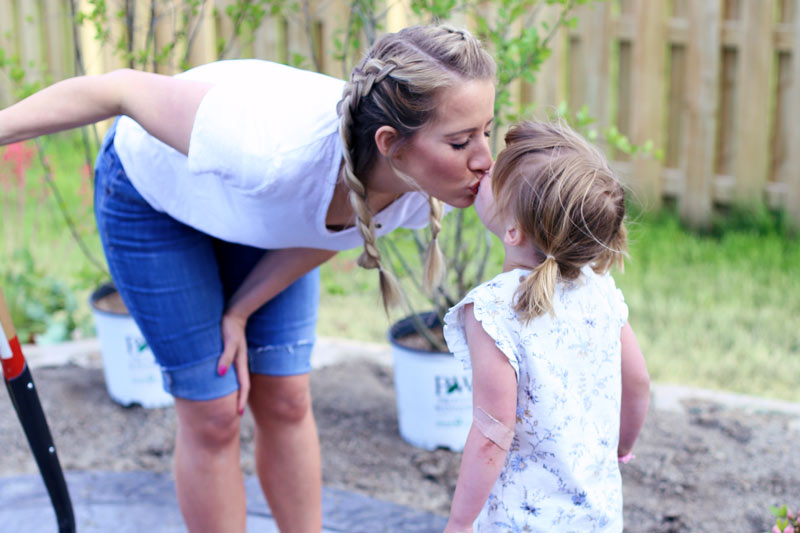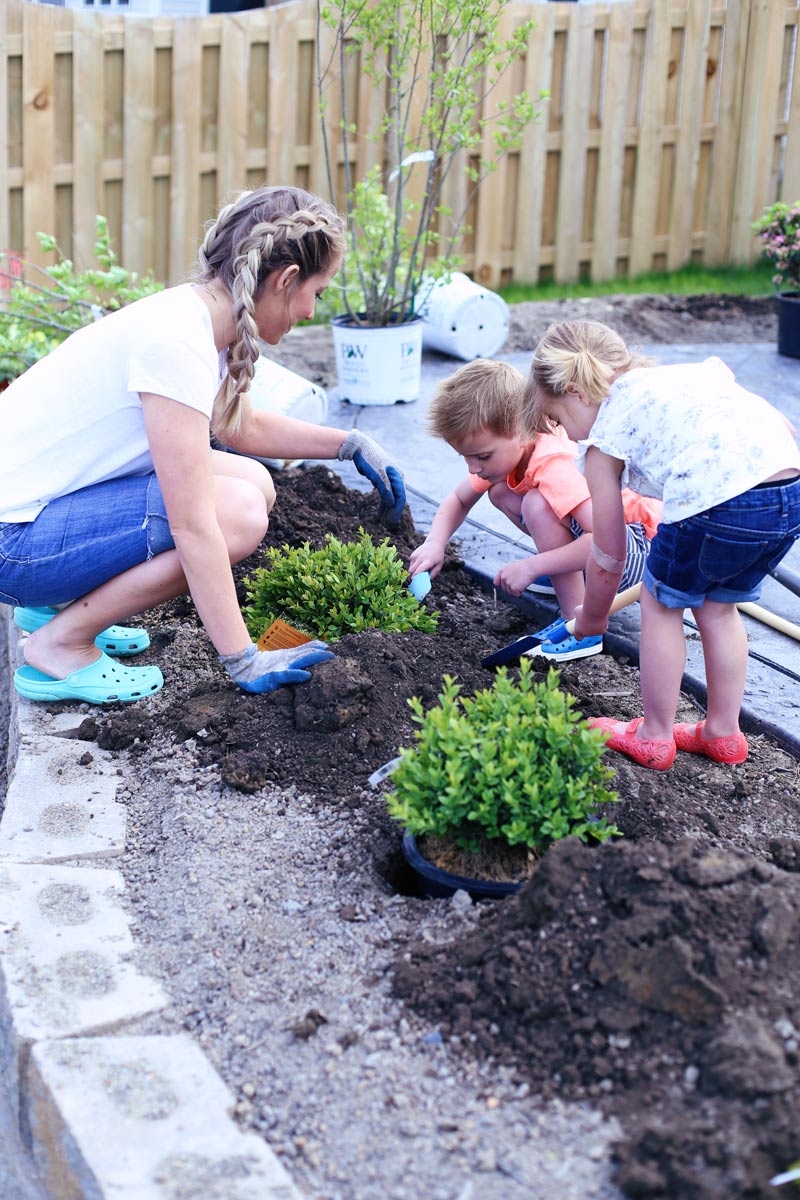 We live over 2,000 miles away from family and it has definitely come with it's challenges. One thing I'm grateful for though, is that it's taught us to work together. Our family motto is to lift where you stand. My kids have learned that they need to help where they can and that we're only successful as a family if we're all helping. It definitely makes projects super slow going but there are so many awesome moments we've had together that wouldn't have come had we had a grandma to rely on.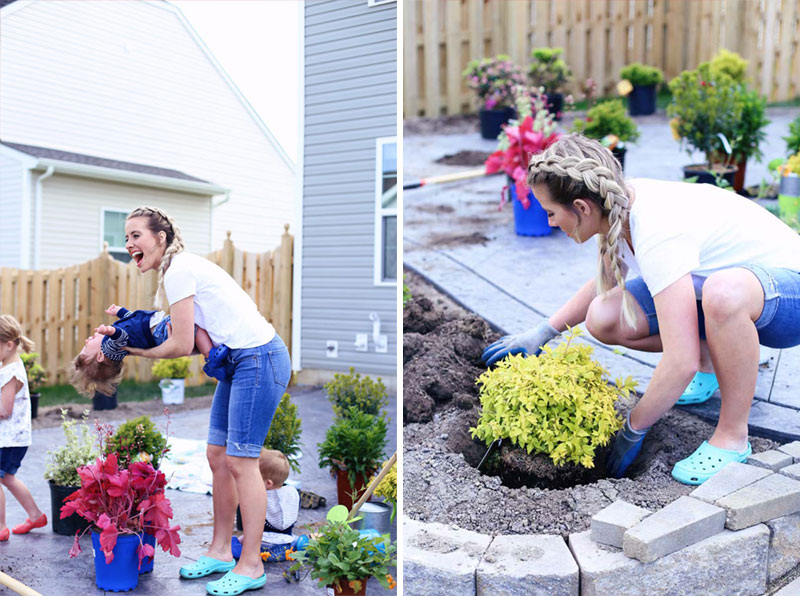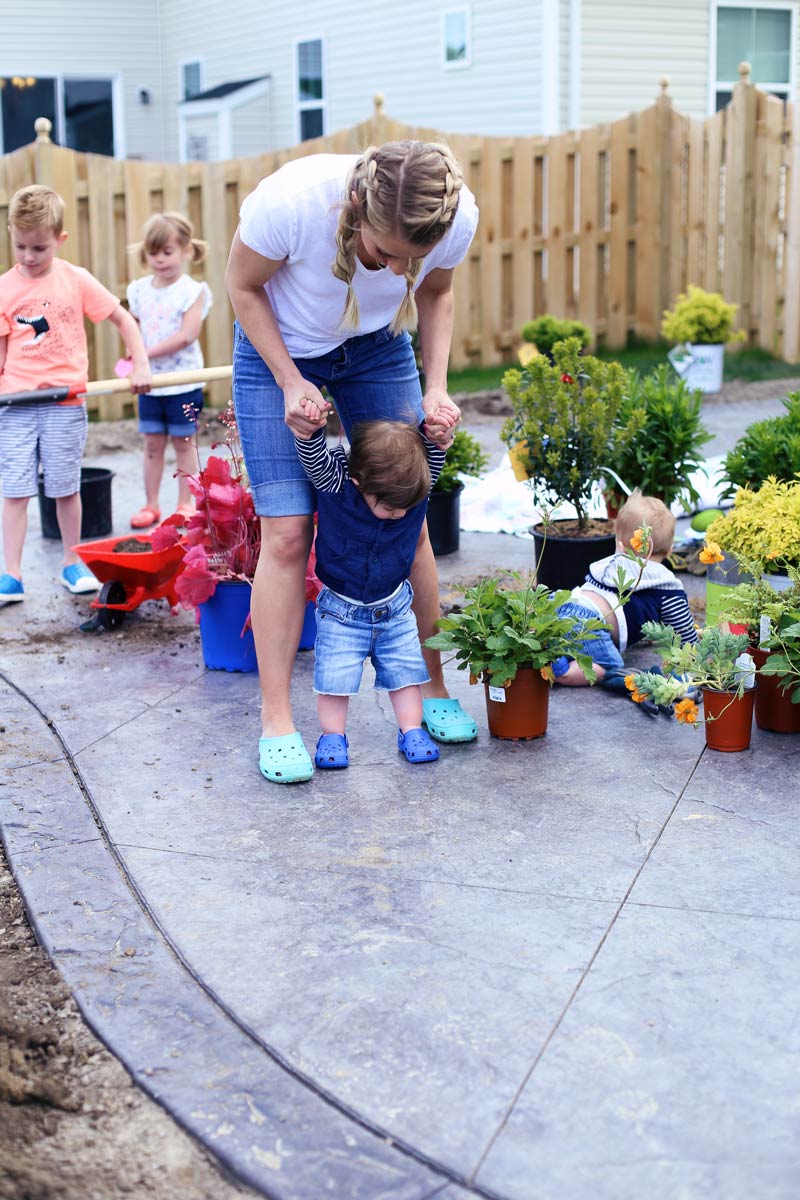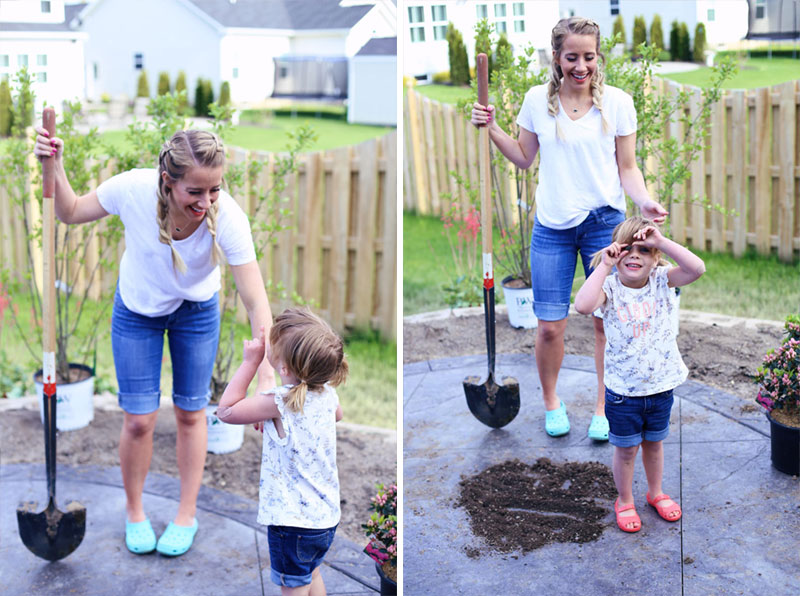 Savy was CRACKING me up! She had this pot full of dirt and she was mixing it around making soup. I was talking to her and she whipped around, ran to her pot and screamed, "OH NO, MY SOUP IS BURNING"!!!! It was out of nowhere and Brian and I could not stop laughing! She's got the best imagination!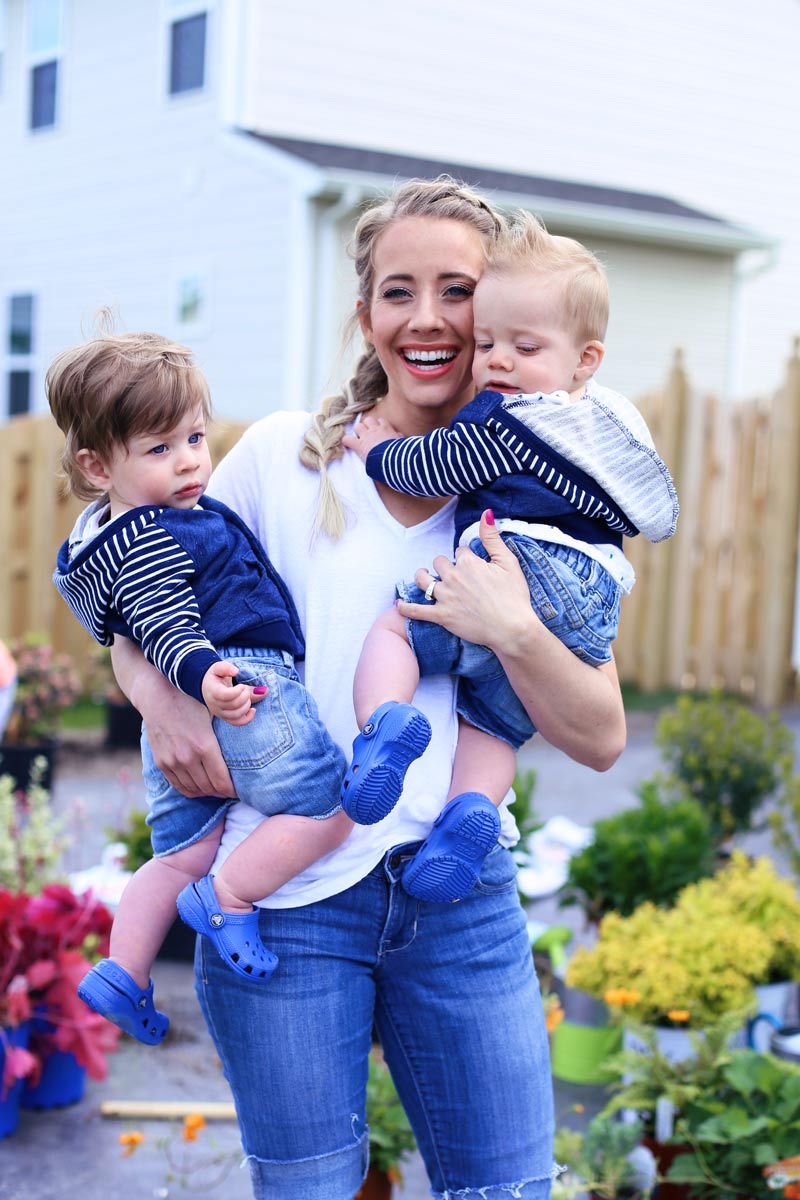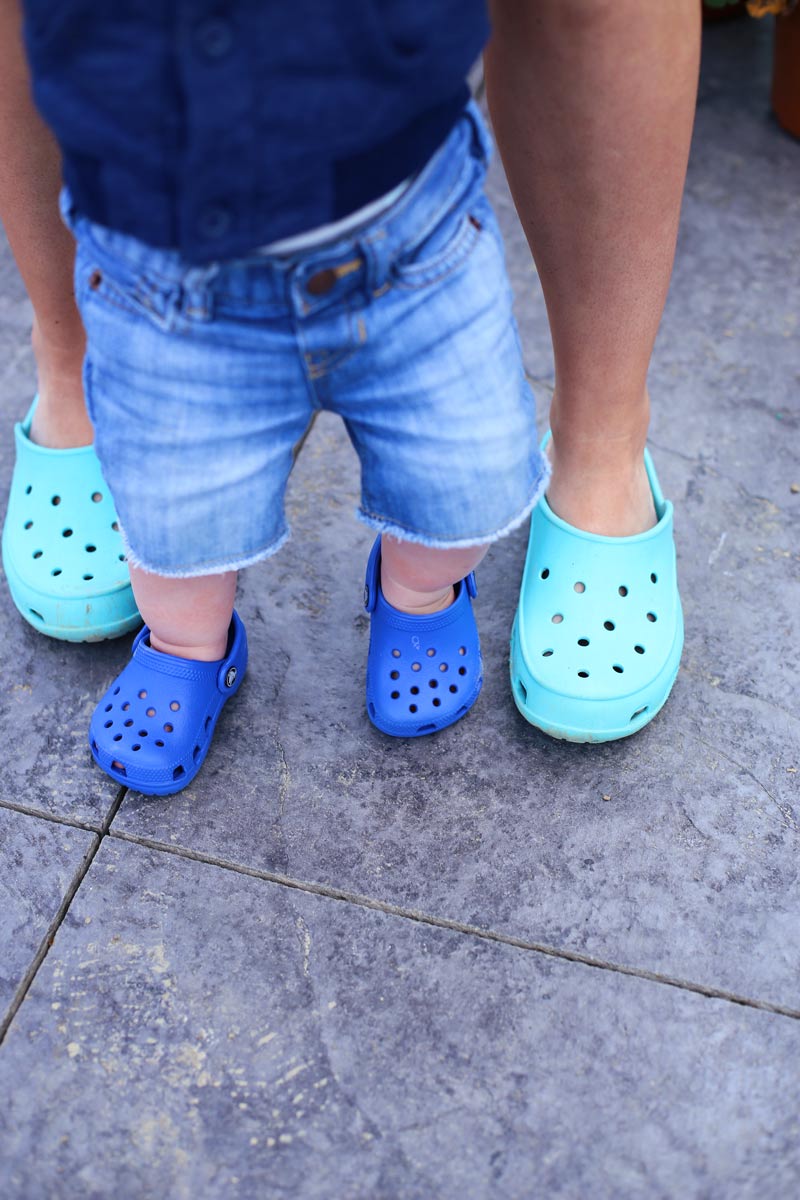 Can we just talk about these baby crocs for a second? OH MY GOSH!!!! I can't even handle it! Crocs make THE best kid shoes, they're easy to put on, they can be hosed off when they get dirty and they're adorable. I got these ones from Zappos — they have a million styles and I love their customer service and 365 day return policy. Savy has some super cute jellys, I've been meaning to get a matching pair, and Boston is wearing some slip ons with a cute toe bumper. I wear my Crocs ALL the time. If you follow me on snapchat you know just how much I wear them!! I just love them because they're so dang comfy and easy to slip on.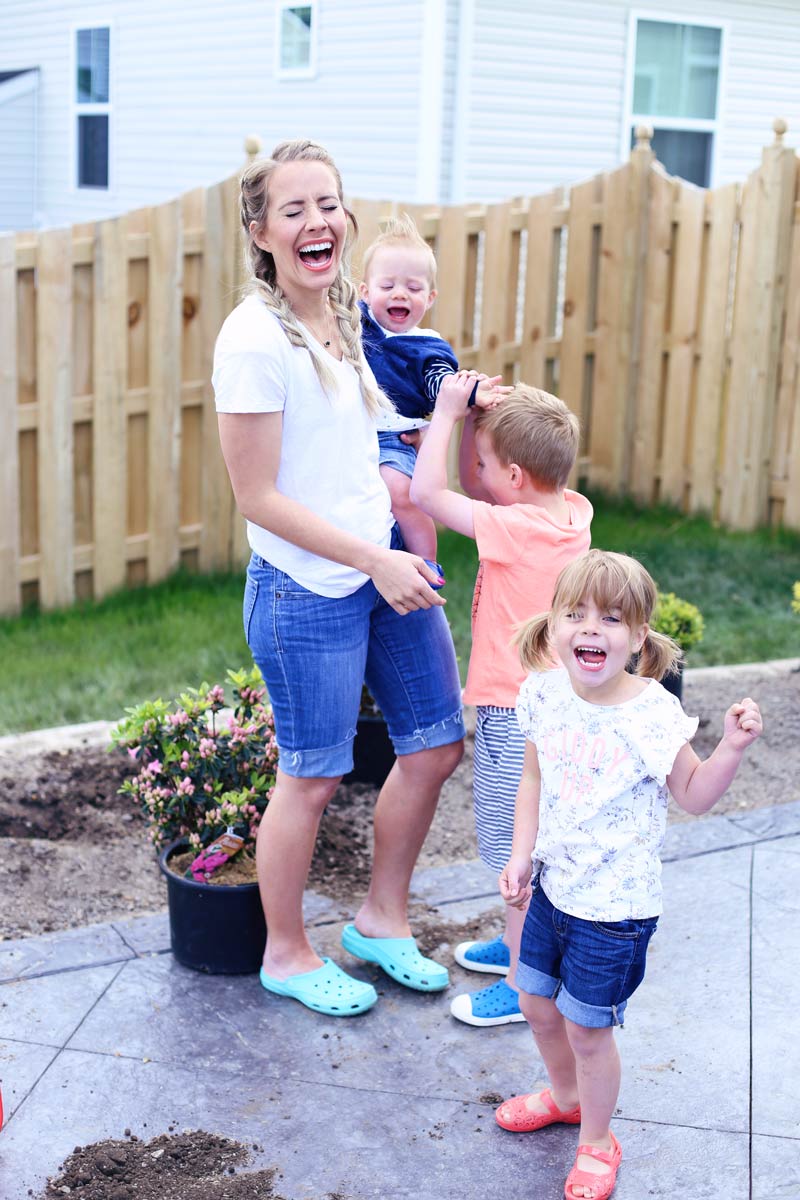 I used to hate yard work with such a passion… it's caught me a little off guard at how much I enjoy it now! There's this sense of satisfaction I get when I can stand back and actually see all the hard work I've put in. Do you love working in the yard? We only got a handful of plants put in before the kids ended up on the tramp and the babies needed to go to bed but the missionaries stopped by for pizza later the next day to help us finish up. I ended up mulching at like 11:00 at night, I could barely see where I was putting it! I'll share the final reveal in a few weeks – the sectional was delivered today and I can't even wait!
My outfit: White Tee: Gap | Shorts: Old Jeans, cut off | c/o Crocs from Zappos
Savys outfit: Giddy up Tee: Gap | Shorts: Gap | Jellys: c/o Crocs from Zappos
Bostons outfit: Dinosaur Tee: Old Navy | Shorts: Old Navy | Shoes: c/o Crocs from Zappos
Babies: Sweaters: Old Navy: Tees: Old Navy | Shorts: Gap | Shoes: c/o Crocs from Zappos
This post was brought to you by Crocs x Zappos but all opinions are my own!!!