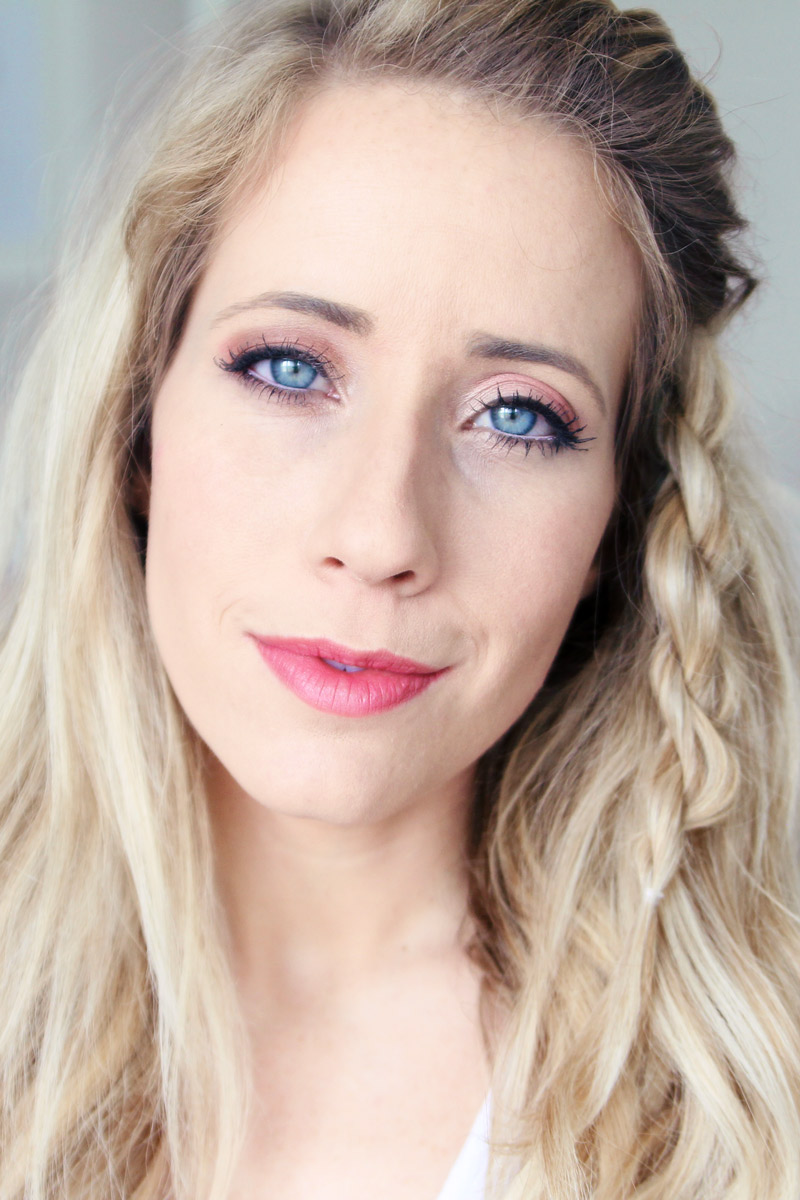 I haven't done a "get ready with me" video in… have I ever done a "get ready with me" video?! I put the boys down for a nap and the big kids were happily playing, so I decided to film this little makeup/hair tutorial while I got ready. I'm actually super impressed that I wasn't interrupted and I was also ready before 10am… which NEVER happens. The cherry on top was I made my bed AND put on pants 🙂
Shop the products I used: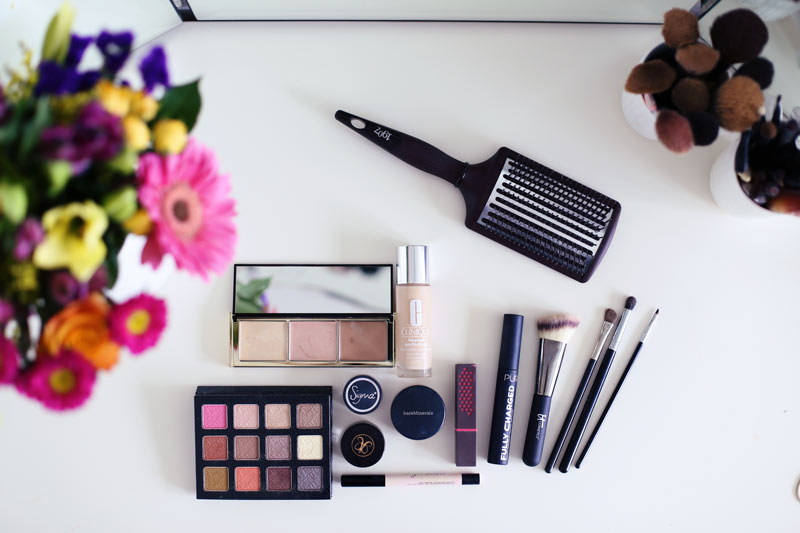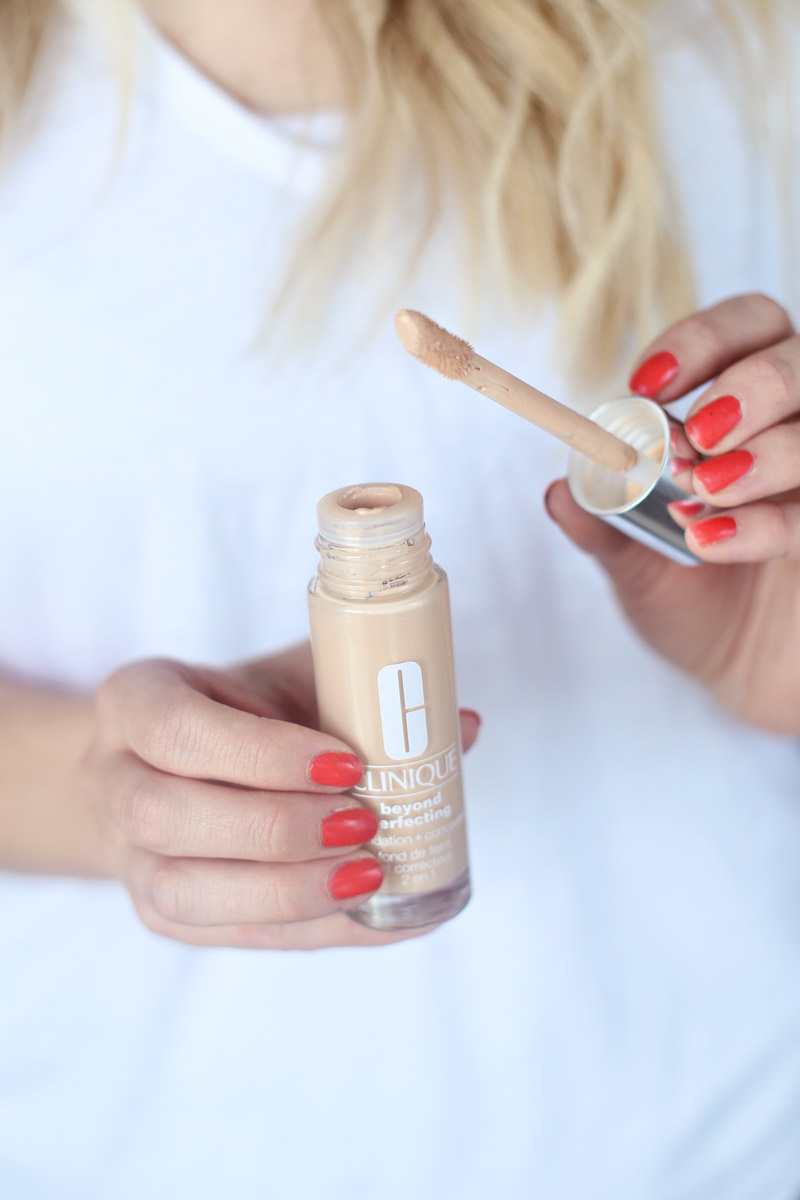 I'm a little bit obsessed with Clinique's Beyond Perfecting Foundation and Concealer. You guys know I don't have the greatest skin; it's been a work in progress the last few months. I'm so happy right now because it's finally clearing up!! But I'm really self conscious of it and it's made me super picky with the foundations I use. I've kept coming back for more with this one because it covers my blemishes so well!! It's full coverage but feels light and fresh and it doesn't settle into any of my creases. It's foundation and concealer in one so you can use it all over the face or just to conceal where needed. Once it's blended, it just melts into your perfect shade. If you've been looking for a full coverage, matte foundation definitely give this one a try!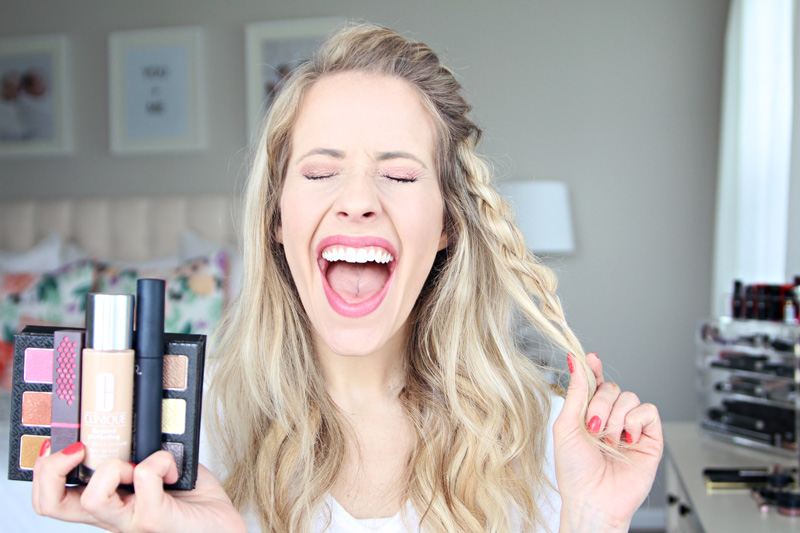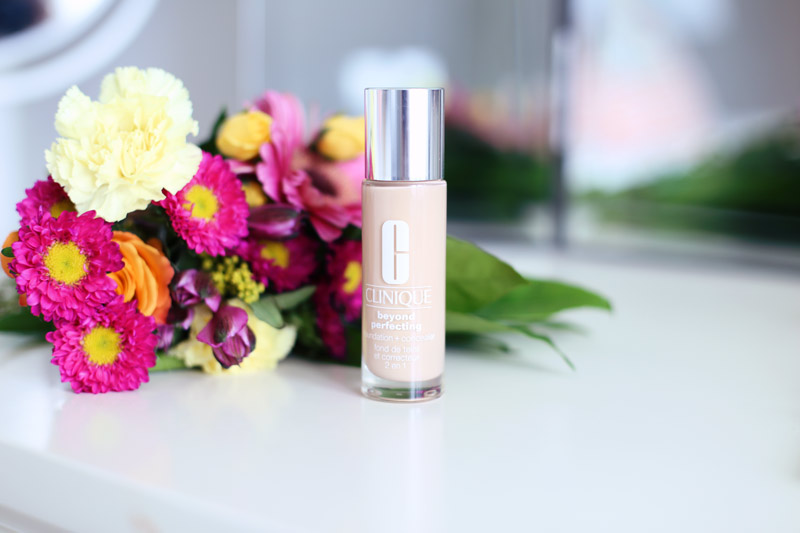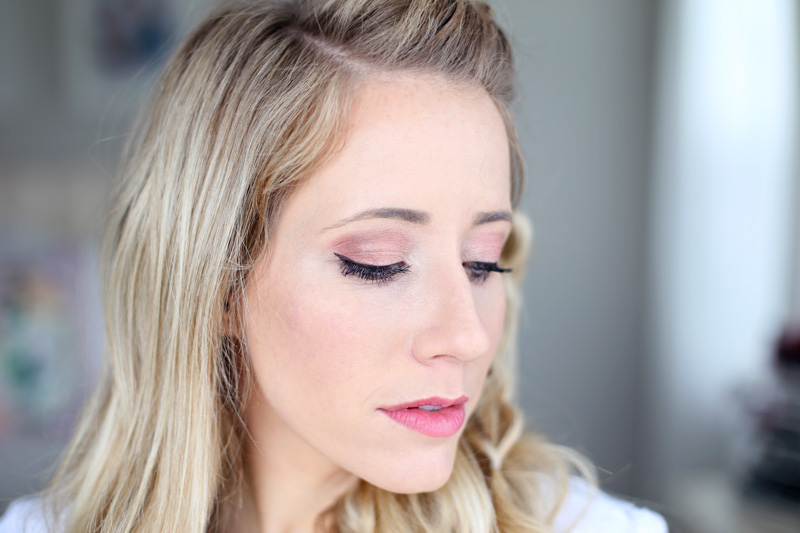 Products I used!
Skin: Face Primer |Clinique's Beyond Perfecting Foundation and Concealer | Sigma Flat Kabuki to blend foundation | Contour Stick | Blush | Under Eye Concealer | Setting Powder
Eyebrows: dip brow pomade | Eyebrow Brush
Eyes: Eyelid Primer | Stila Kitten | Mac 275 Medium Angled Shading Brush | Eye Shadow Palette: Brilliant and Spellbinding, on sale! | Chocolate Bar Eye Palette | Fully Charged Mascara
Eyeliner: Nars Eyeliner | Sigma Winged Liner Brush
Lips: Lip Pencil, soar | Lipstick: Fuschia Flash
Hair: Dry Shampoo
Video Tutorial!
This post was sponsored by Clinique but all thoughts and opinions are my own.