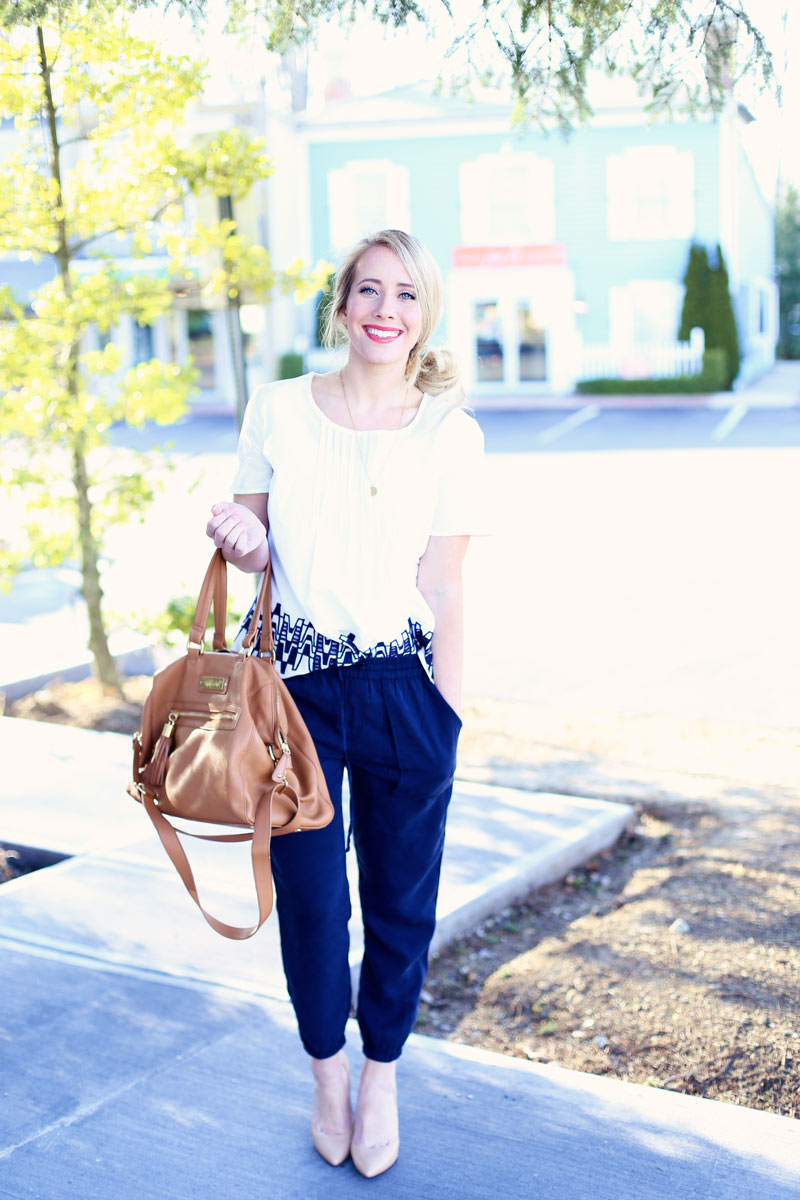 So… last weeks snaps inspired this line of thought that I just wanted to discuss a little further. By now I feel like people are pretty familiar with bloggers and how it all works. We run our lives like businesses, we stage some pretty gorgeous photos of perfect moments, our skin always looks pretty, our kids are always happy, houses always clean and outfits always put together. But you guys know it's all staged. Right? That it's not real life… right? I love blogging!! It's a HUGE escape for me because during the week my house is a MESS and I'm talking M-E-S-S. Okay well it's not that bad but don't you dare go upstairs without asking and if you need to use the bathroom I've gotta run in there real fast and make sure the kids flushed the toilet and that there aren't dirty clothes all over the place. We live here so I'm not gonna apologize for any of it. The outfits I style are just that, styled. I'm usually at home picking up after little people, dealing with tantrums, folding laundry and yeah — I'm usually in leggings and a t-shirt. In todays case the same t-shirt I've worn all week ha ha! And that's just life! And it's messy and it's awesome, and it's boring and it's fun and it's so dull but so exciting and all these little moments strung together are pretty amazing. And blogging is a total escape from the messy – it's a dream life. I mean, I don't pretend I'm something I'm not. At least I try really really hard not to. I really would wear this outfit if I went anywhere ha ha! My job is to influence. And if you need a cute outfit, or some makeup/hair inspo – I'm your girl! And I love trying to new products and one of my favorite things about blogging is I get to try some of the best products and learn which ones are my favorite so that I can have an opinion to help you guys out!
Anyway, I'm getting side tracked and Coop just woke up so I gotta get to the point. What was it again? Oh yeah. My point is that I'm just normal. And I'm me. And my life is a mess and it's clean and it's boring and it's fun and I don't ever want you guys comparing your messy life to my perfect one here online. Be good to yourself! Want a few things here and there, have some dreams and goals and find things that inspire you to be better. But just be happy. Be happy with who you are, with what you have and know that what you're seeing online, on instagram, on facebook are all the sweet images of peoples lives that they want you to see. Cherry picked best images. And when you go through your own very best moments, I don't doubt it's pretty dang awesome too!!
Mmk. That's all. And if you wanna see the tantrums and the laundry all over the floor, the leggings with yesterdays food on them and the hair that hasn't been washed in over a week, you come on over to snapchat and find me. I'll be waiting for you and it'll make you feel super good about that laundry you've been avoiding for the past week! Twistmepretty2! Love you guys. I FREAKING LOVE YOU GUYS.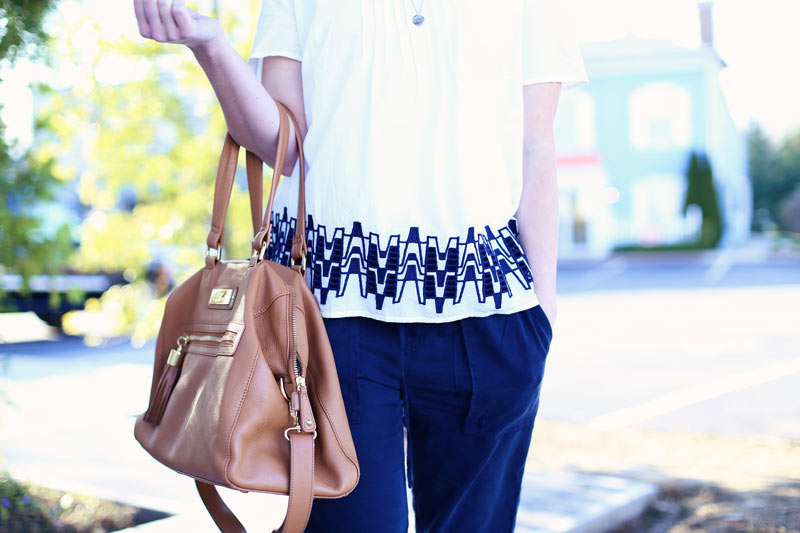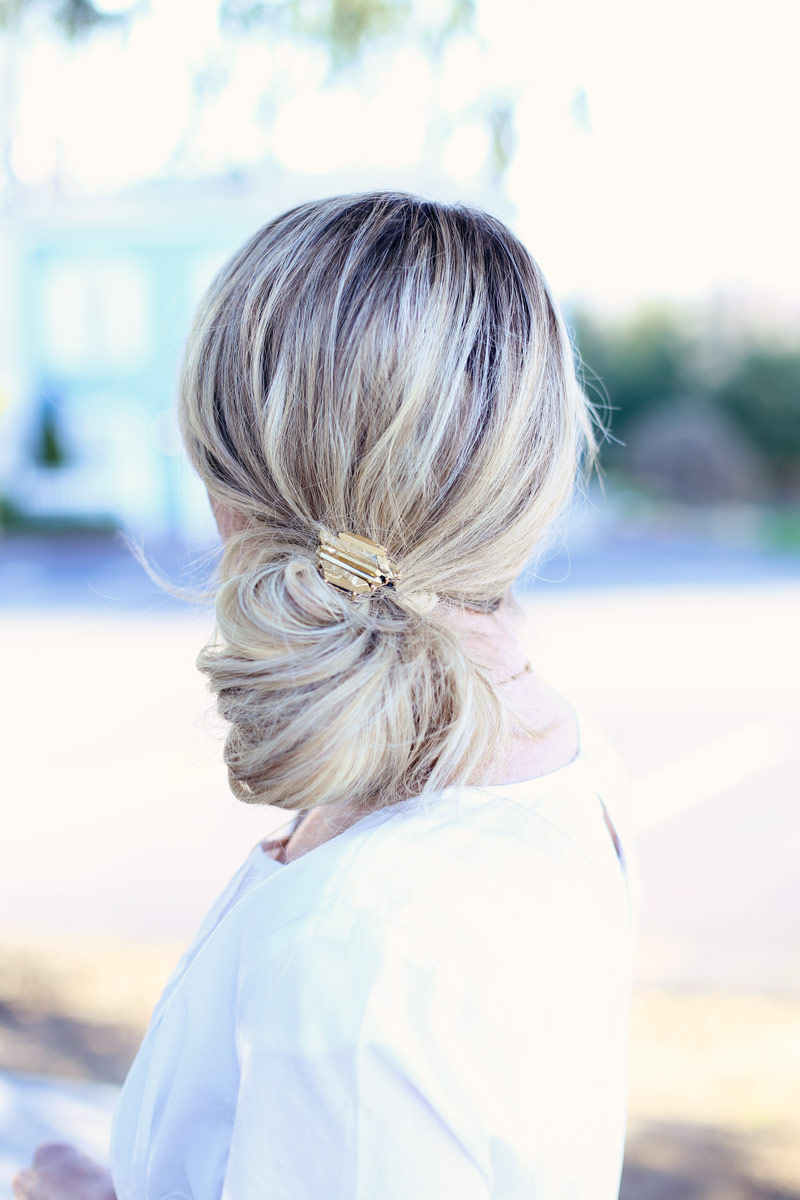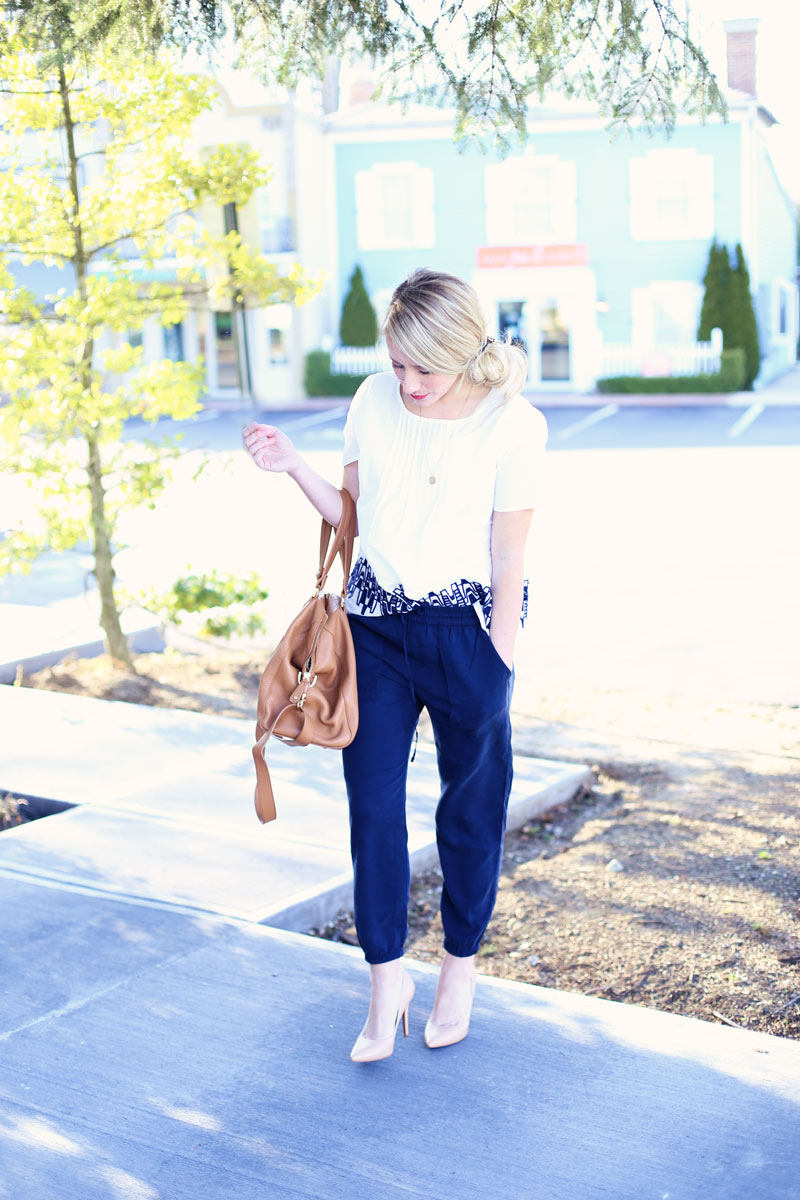 Shop this post:
Heels (These are the ones I was wearing Sunday you guys were asking about!) | Bag: c/o Cluadine and Ash, the andie | Top: Swing Top – sold out but similar Ae Tee & Lace Peplum | Pants: Tencel Joggers – sold out but similar summer ones here
My outfit is mostly sold out so I've linked up a few other things I love!