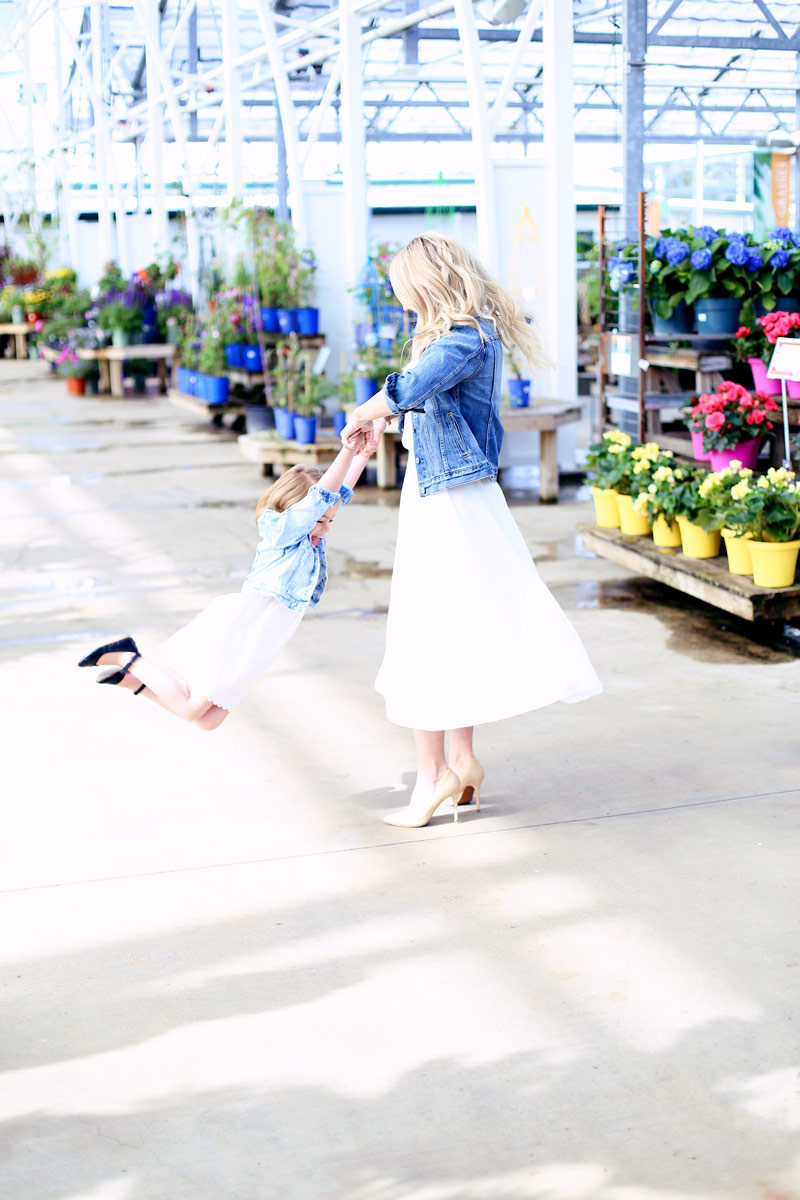 When I was little, my mom would take my sister and I to get these yummy popsicles from a small side street vendor. I can remember our trips vividly — the warm summer air, the sound of the cars driving by on the busy road, and even the smell of the peach orchard across the street. I loved watching her unwrap the paper from the popsicle and I can remember hearing her gold jewelry clink as she handed them to us. She had the happiest smile.
As I try to dig up memories from my youth, I'm realizing I can't recall much of the big trips we took or the birthday parties and things I'm sure my parents spent a lot of money on. I remember the little things… like how my mom would wake up early to make us smoothies for breakfast or how she'd eat cinnamon toast every night before bed. I remember she used to wear this gold watch everyday and I loved playing with the little bracelets she had woven around it. With Mother's Day coming up, I wanted to do something special with Savy and so I took her on a little date to get ice cream and then to pick out some flowers at our favorite nursery.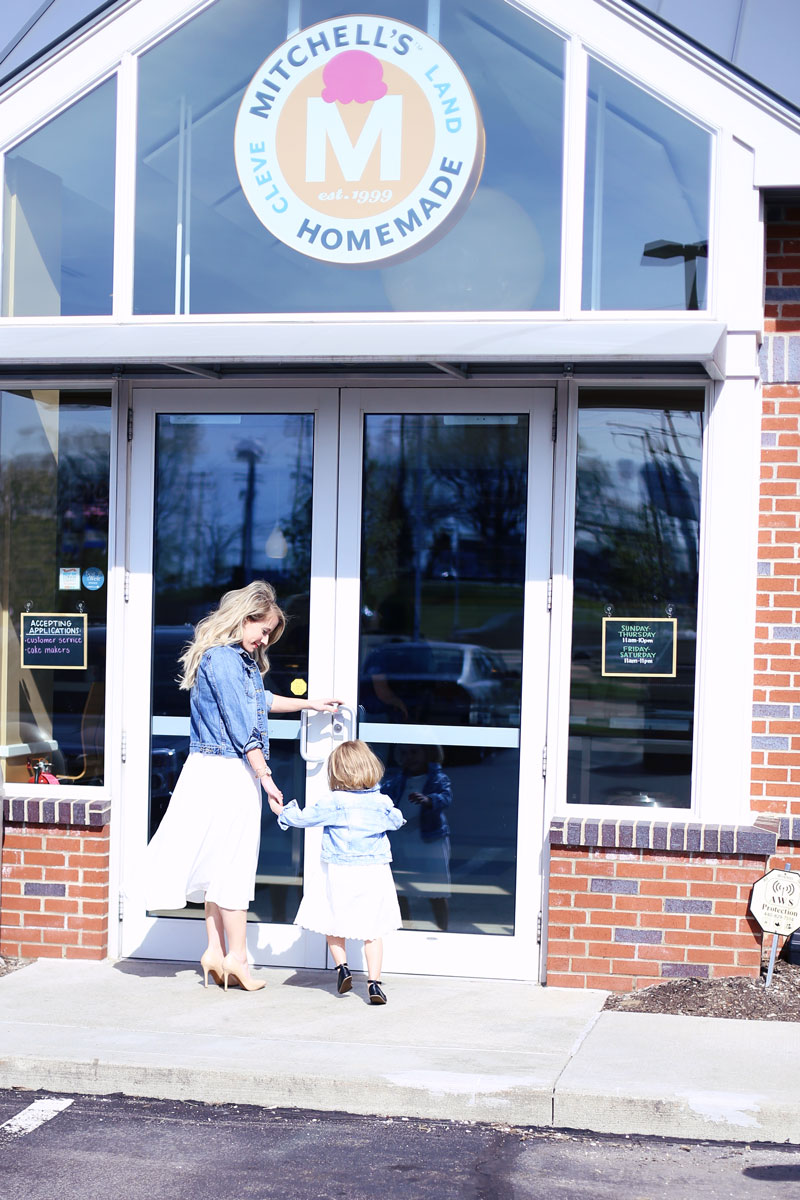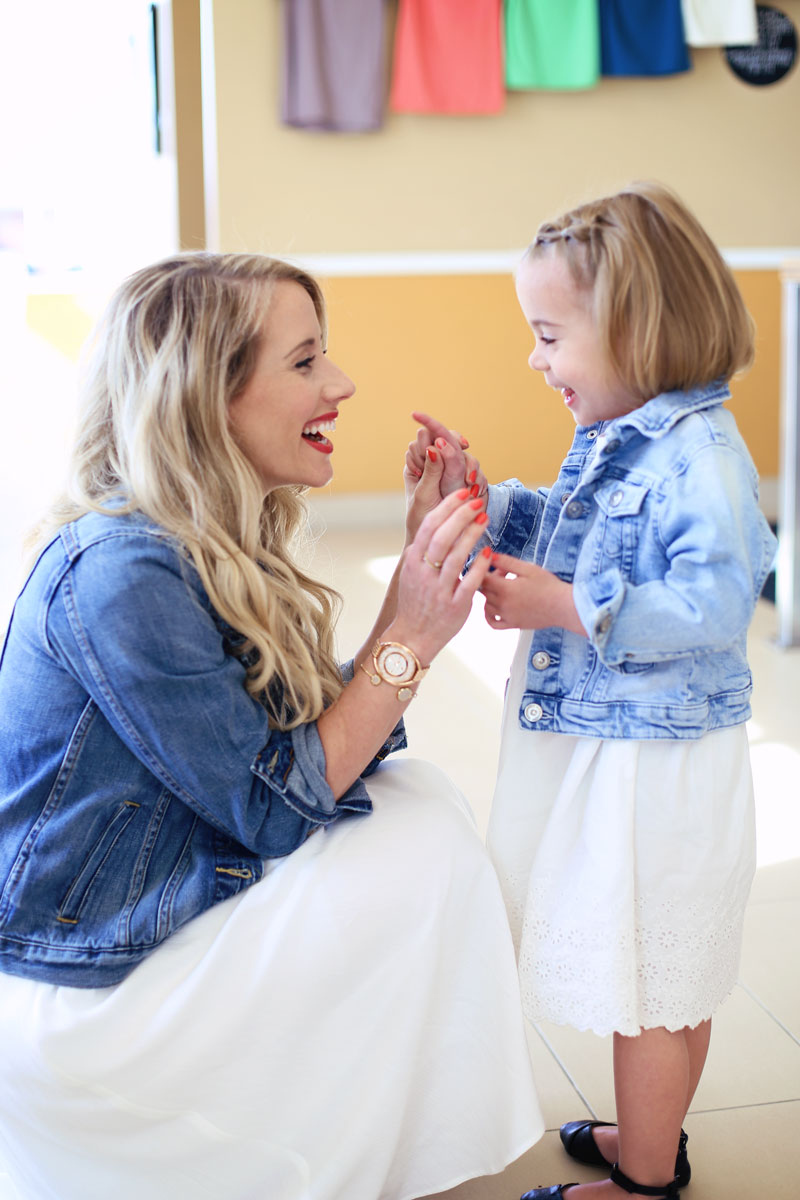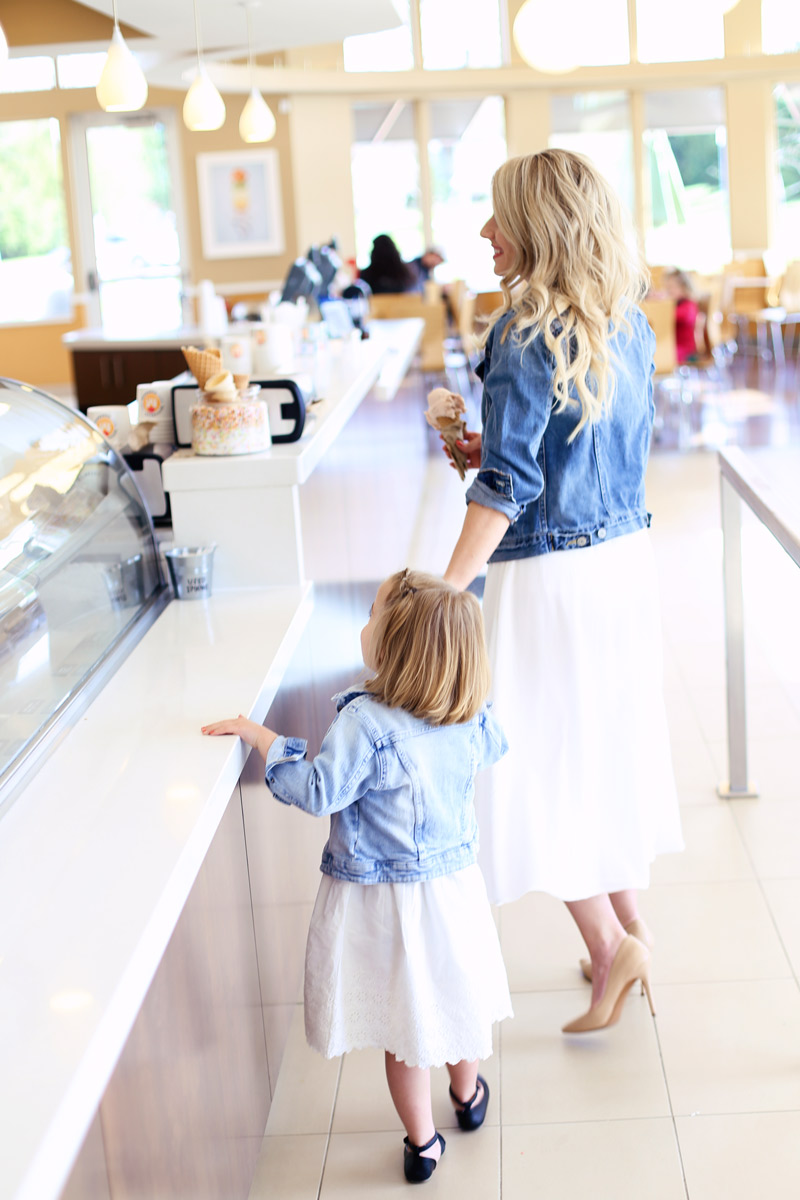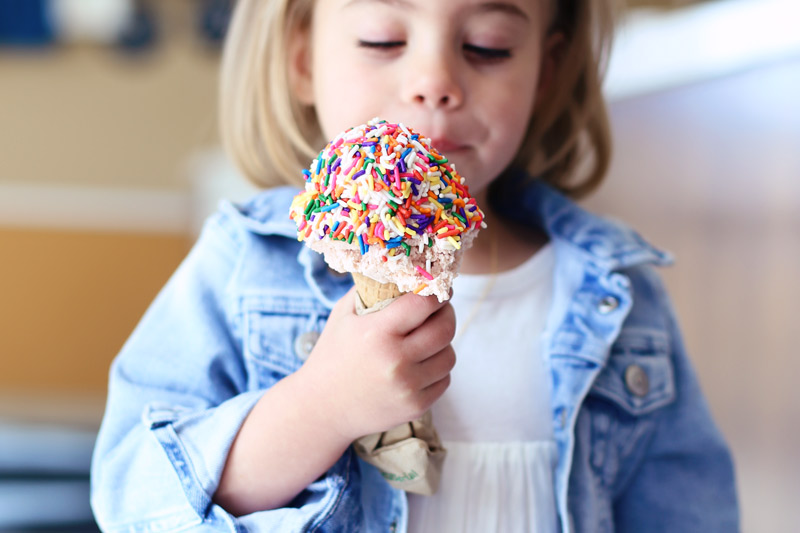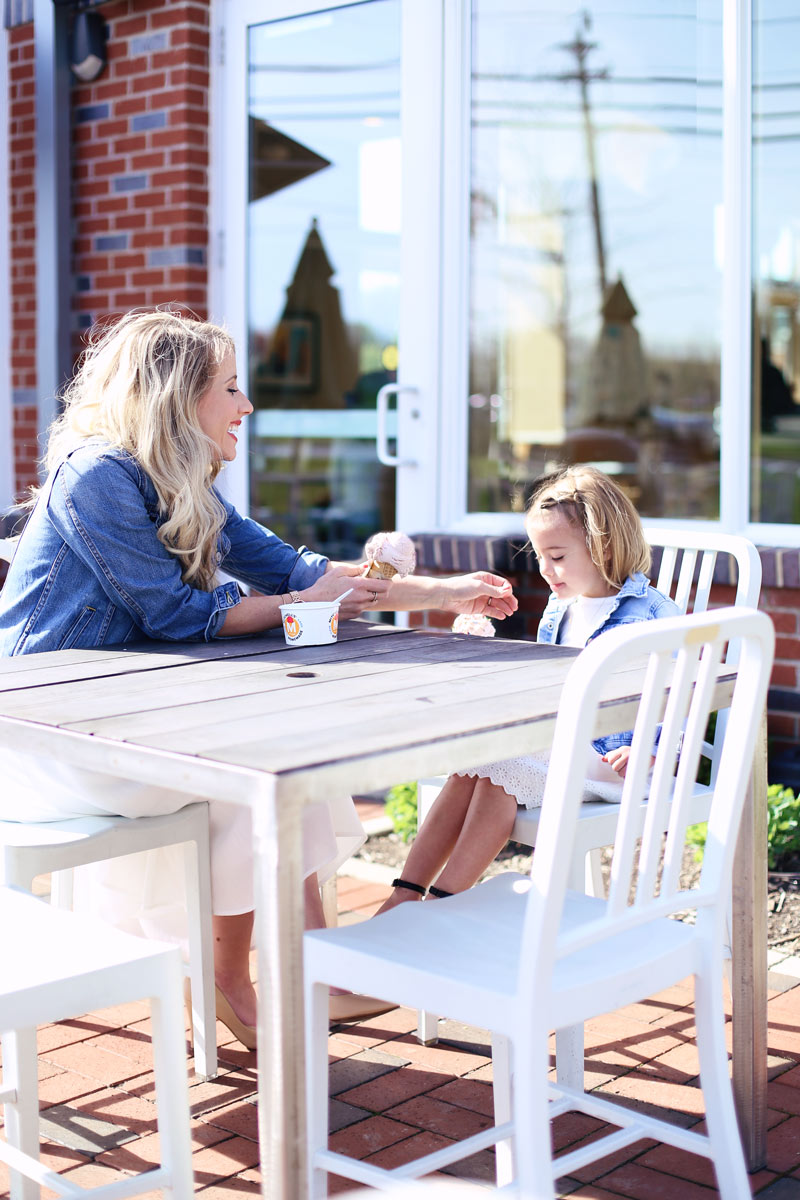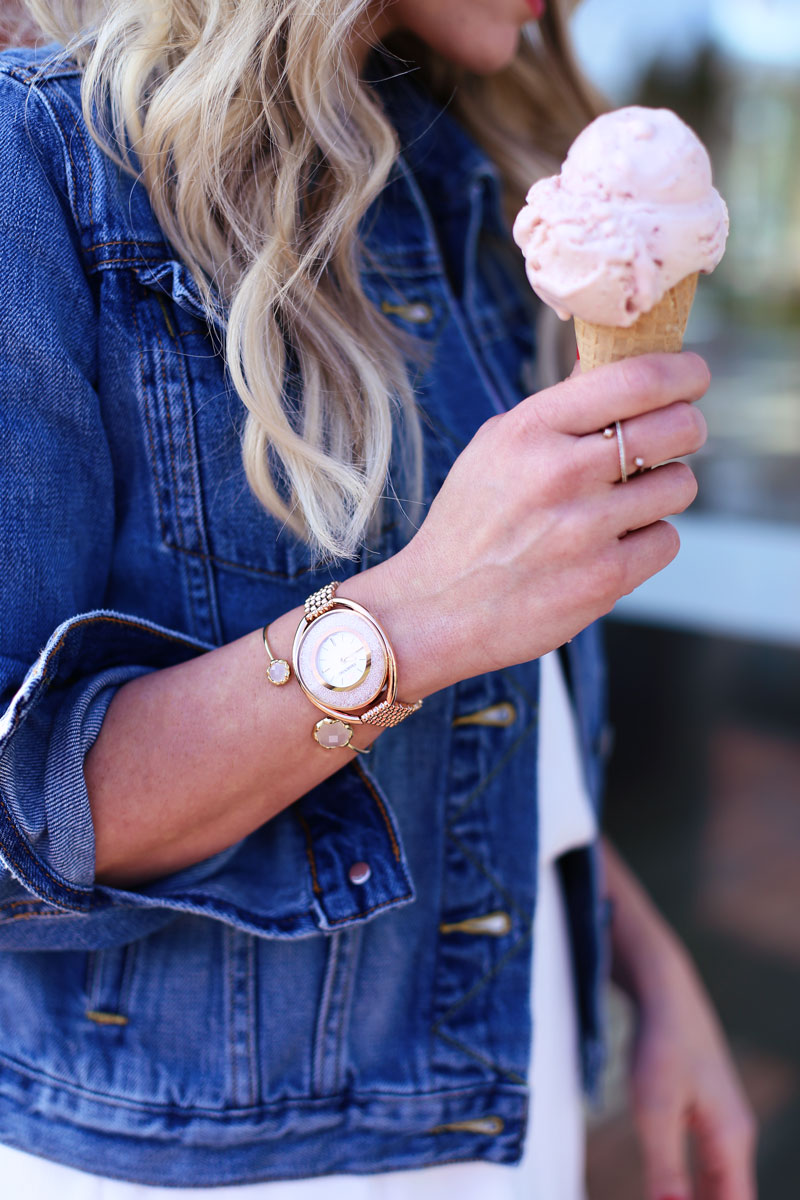 As I was getting ready for our little date, I couldn't help but think how much my mom has influenced my personal style. From the way I lay my clothes out on the bed, to the way I try on my jewelry. I remember her hands would slowly graze over the pieces and how she'd look at herself in the mirror when she was all finished. I loved how confident she was in herself and I want to make sure I instill that in Savy. This beautiful gold watch from Swarvoski reminds me so much of her, and even though we're thousands of miles apart, wearing it makes me feel just a little bit closer to home.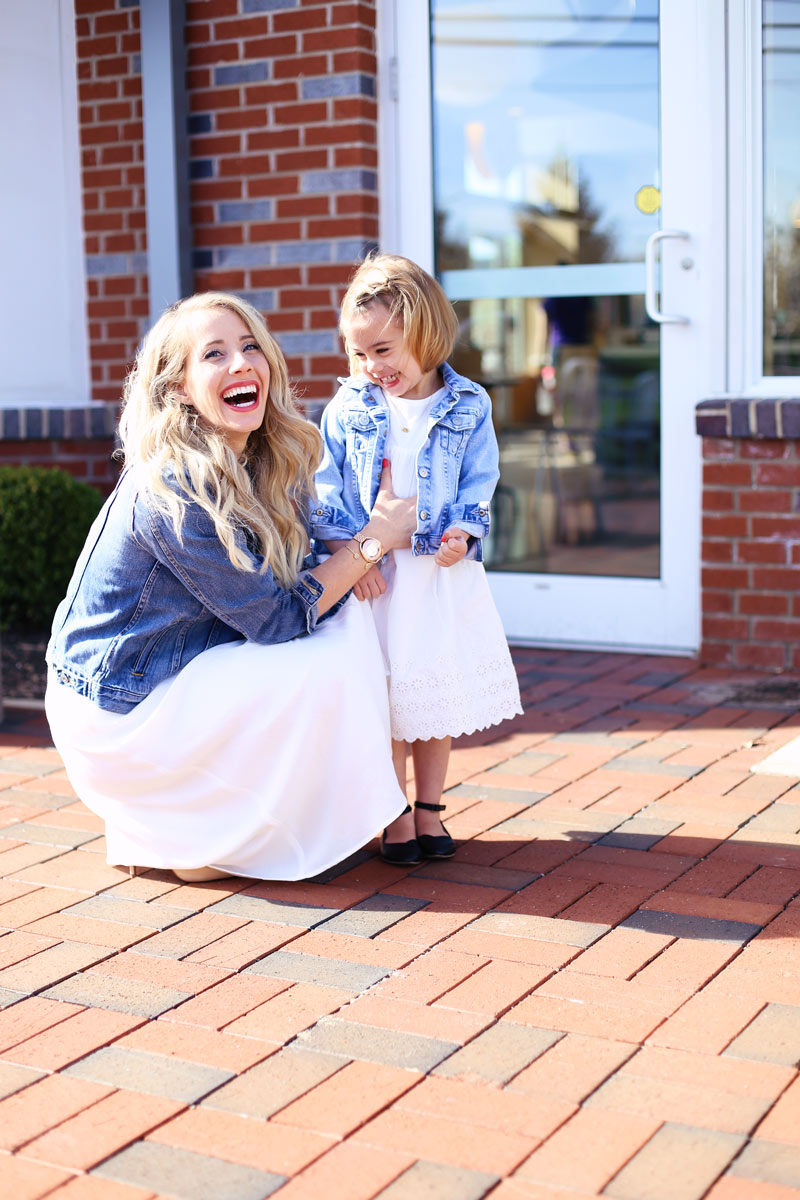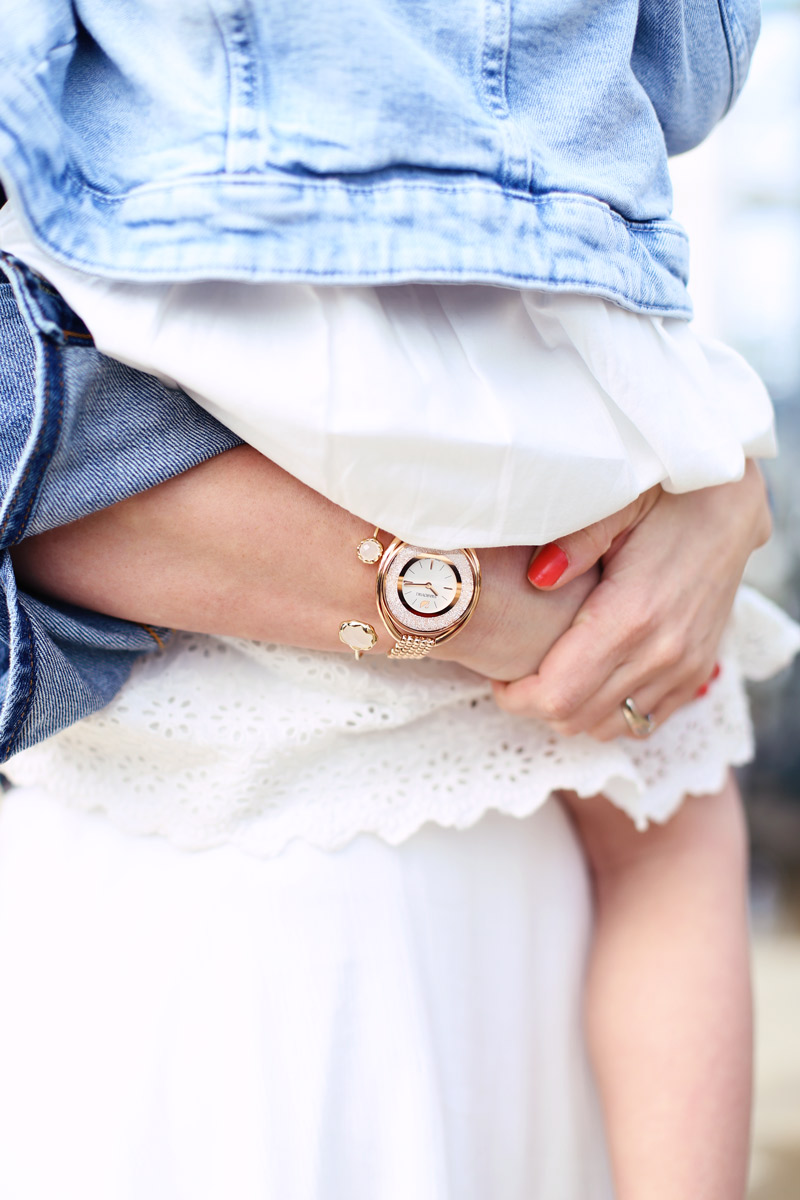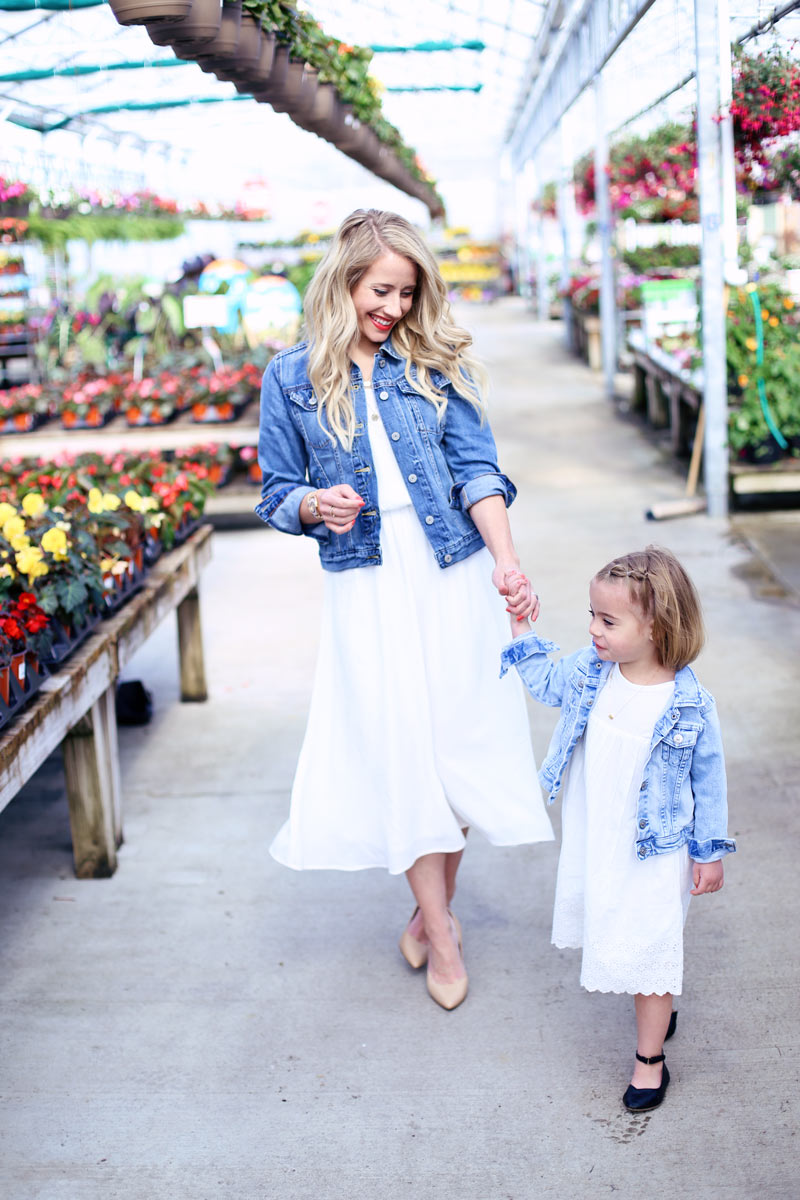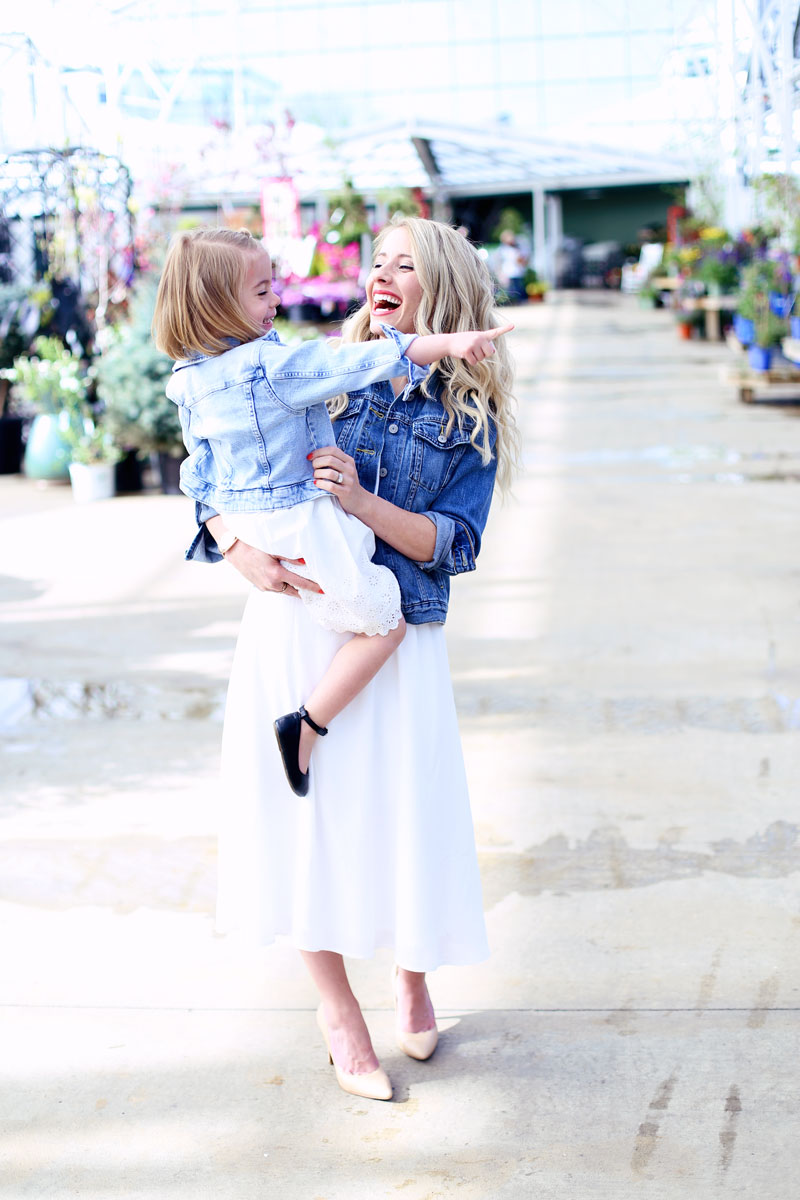 I'm so grateful to be a mom. It's a scary job! I'm very guilty of comparing my mothering skills to those found on Pinterest and often times I'm harder on on myself than I should be. But at the end of the day, it isn't the fancy gestures, the big trips or fun toys that they're going to remember… it will be the little things. And today, I hope Savy remembers the smell of the flowers, the taste of the strawberry ice cream, and how we laughed while twirling around in our matching white dresses.
To celebrate mothers everywhere, Swarovski is hosting a sweepstakes where you can enter for a chance to win jewelry from their Mother's Day Collection! To enter, all you have to do is share a photo with a piece from your wardrobe that reminds you of mom. Whether it is a family heirloom, a vintage bag or something from her closet that you lusted after for years, snap a picture and share how your mom has inspired your style for a chance to win! Just upload your photo to Instagram and share using #FromMomWithLove #Swarovksi, and #Sweepstakes, or you can simply share it here.
Check out Swarovski for more info and have a Happy Mother's Day!
My outfit: gold watch c/o Swarvoski | White Midi Dress | Denim Jacket | Wayf Blouson Midi Dress • WAYF • $68
1969 Icon Denim Jacket • Gap • $69.95
Calvin Klein 'Celesse' Wedge Pump (Women) • Calvin Klein • $108.95
Factory leather bucket bag with tassels • J.Crew Factory • $58.50
M·A·C Lipstick • M·A·C • $17
Hummingbird fit & flare dress • Gap • $39.95
Eyelet border tank dress • Gap • $23.96
Medium-Wash Denim Jacket for Girls • Old Navy • $17
Striped Pointed-Toe Ballet Flats for Baby • Old Navy • $14
Butterfly Cut-Out Sandal for Baby • Old Navy • $14.99
" target="_blank" rel="noopener">Nude Pumps, similar wedges here | Leather Bucket Bag | Lipstick – Lustering
Savy: Her dress is sold out but similar ones are here and here | Denim Jacket | Ballet Flats but these cut-out sandals are so cute too!