Most people don't look forward to family picture time, right? It can feel like a chore trying to get everyone to smile and look happy at the same time. With 6 kids, it was definitely an experience to remember! I'm sharing 3 tips for a family photo shoot with kids so you can have gorgeous family photos.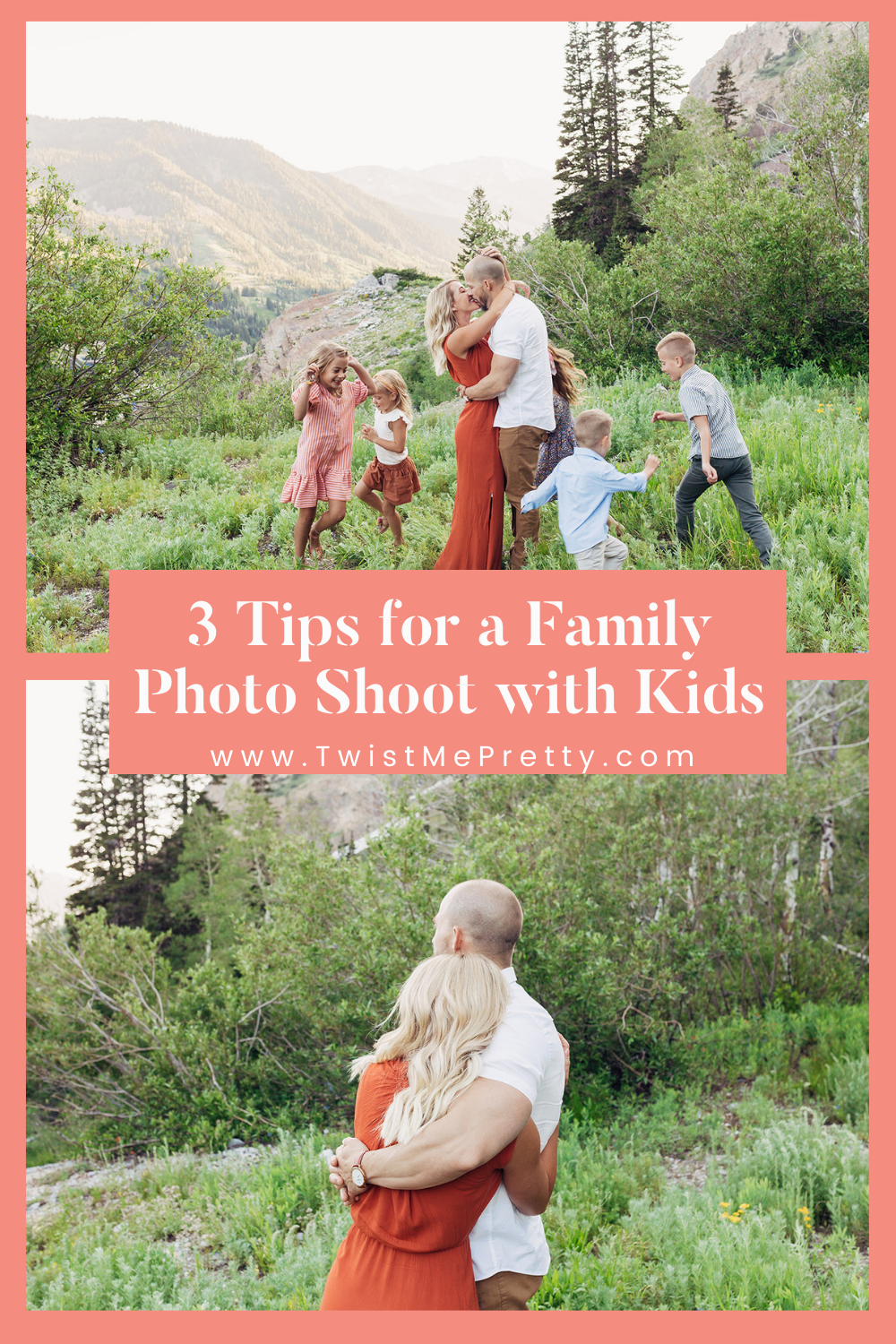 I can't believe it's already been a month since I got married! Time has really been flying by. We are getting settled into our new home with the kids and adjusting to life as a family. Every day is a roller coaster, but I wouldn't change a thing. I'm so grateful for this family Matt and I are creating together. Before our wedding, we decided to take pictures of our new blended family at the same time Matt and I took our engagement photos.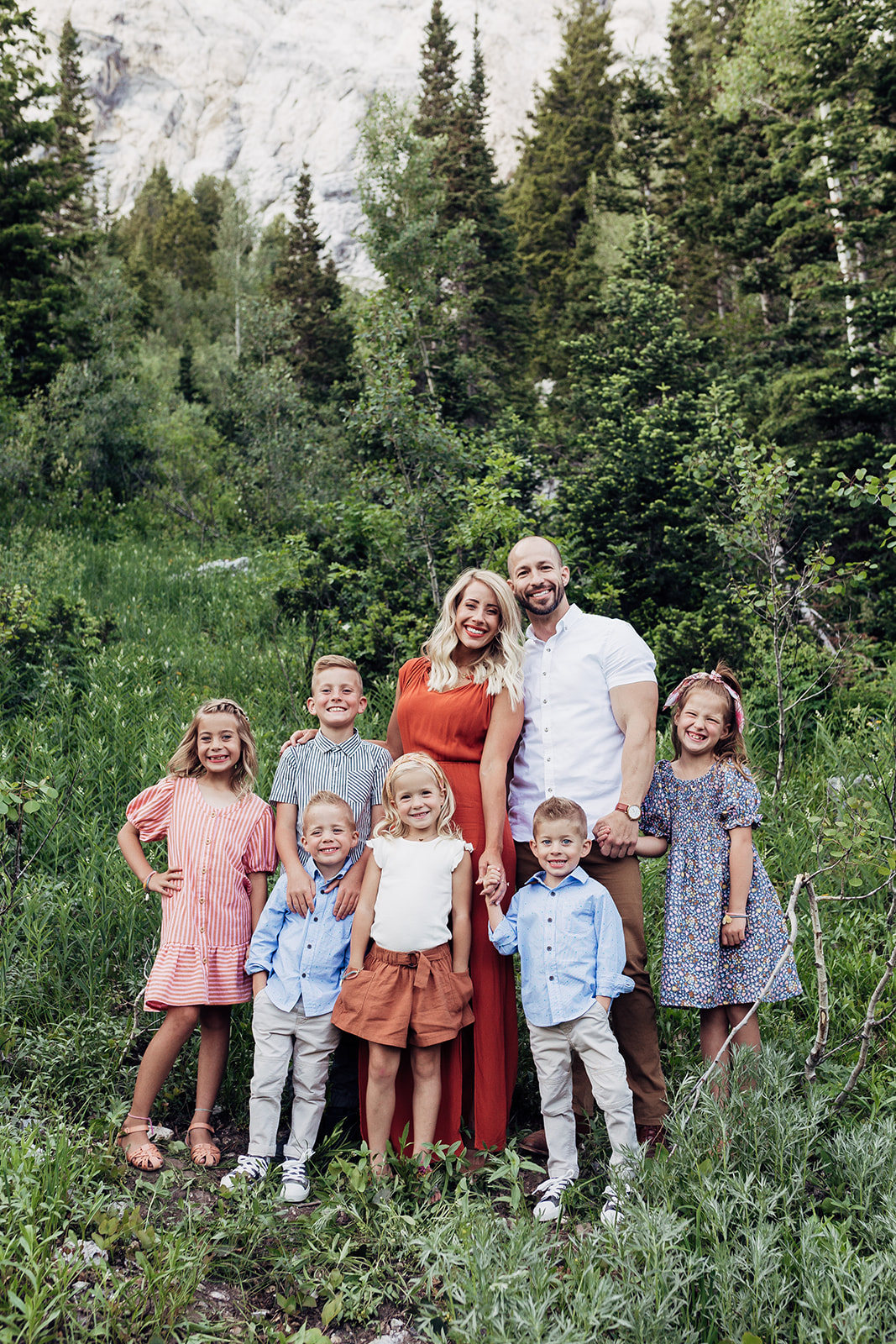 Matt and I really wanted to have family photos taken before our wedding to help all of us to feel more like a family. It is really important to us that all of our kids know that they are loved equally. We also wanted to have a physical representation of the new family that we are creating together. I love how our photos turned out!

Here are my 3 top tips for a family photo shoot with kids
Tip 1: Bring help.
My number one tip for taking family photos, especially when you're dealing with a lot of young kids? Call in backup! We brought a babysitter along with us for this family photo shoot and I'm so glad we did. She helped us to wrangle the kids and keep them happy as we took pictures. Our sitter also helped to keep the kids' attention focused toward the camera when we needed it. She was a lifesaver!

Tip 2: Hire a photographer that is good with kids
There are lots of great photographers out there. If you do a simple google search for photographers in your area, you'll see that some photographers specialize in families with young kids and others specialize in other age groups. If you have younger kids, it's so much easier if the photographer you hire is comfortable working with children.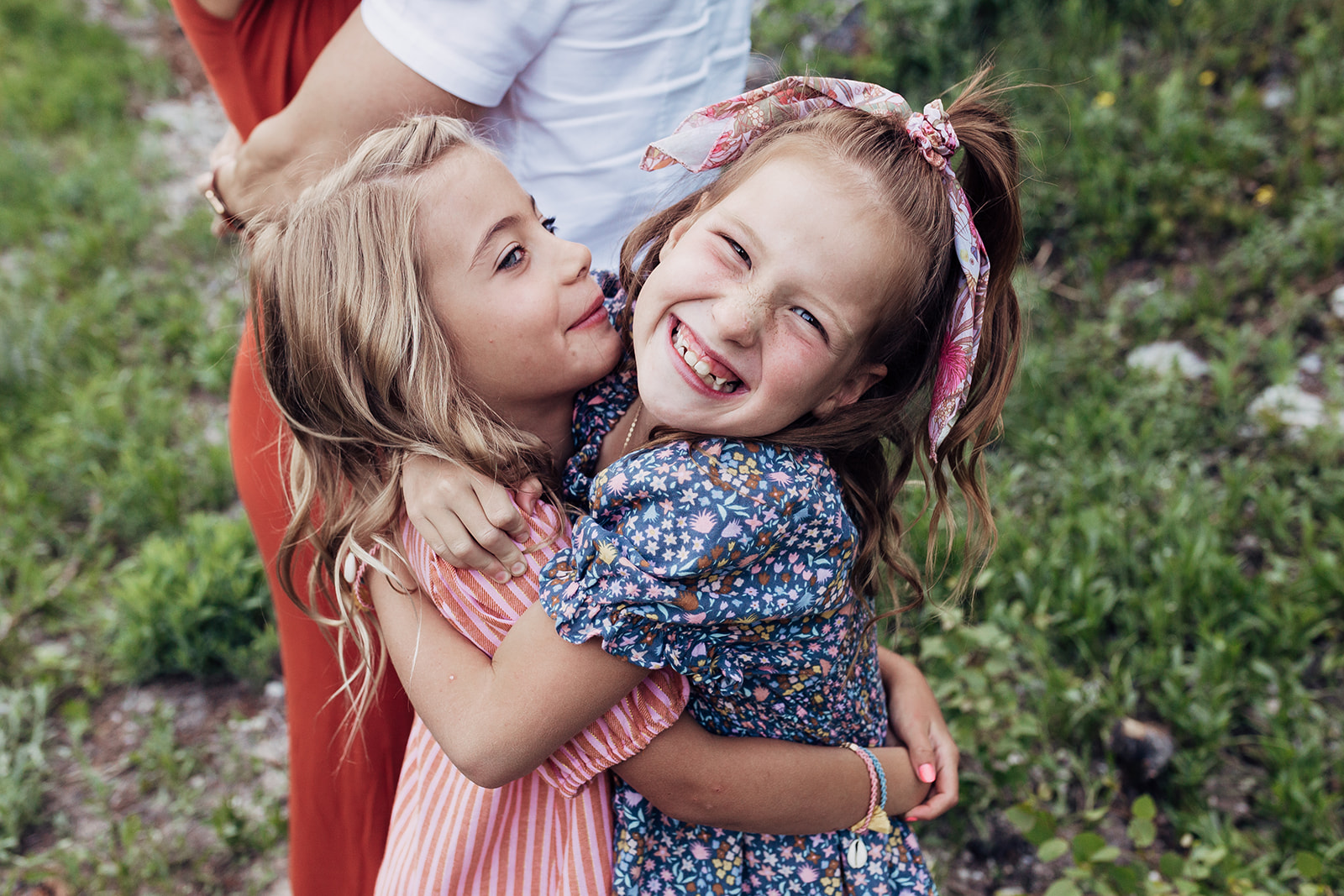 Tip 3: Don't fight the chaos of the kids– capture it.
Let's be honest, your kids are probably going to be a little cranky and act out during the photo session. Think about it, they've had to get dressed up and have their hair combed, and now they have to stand and smile for 45 minutes. For some kids, that is almost torture! Haha.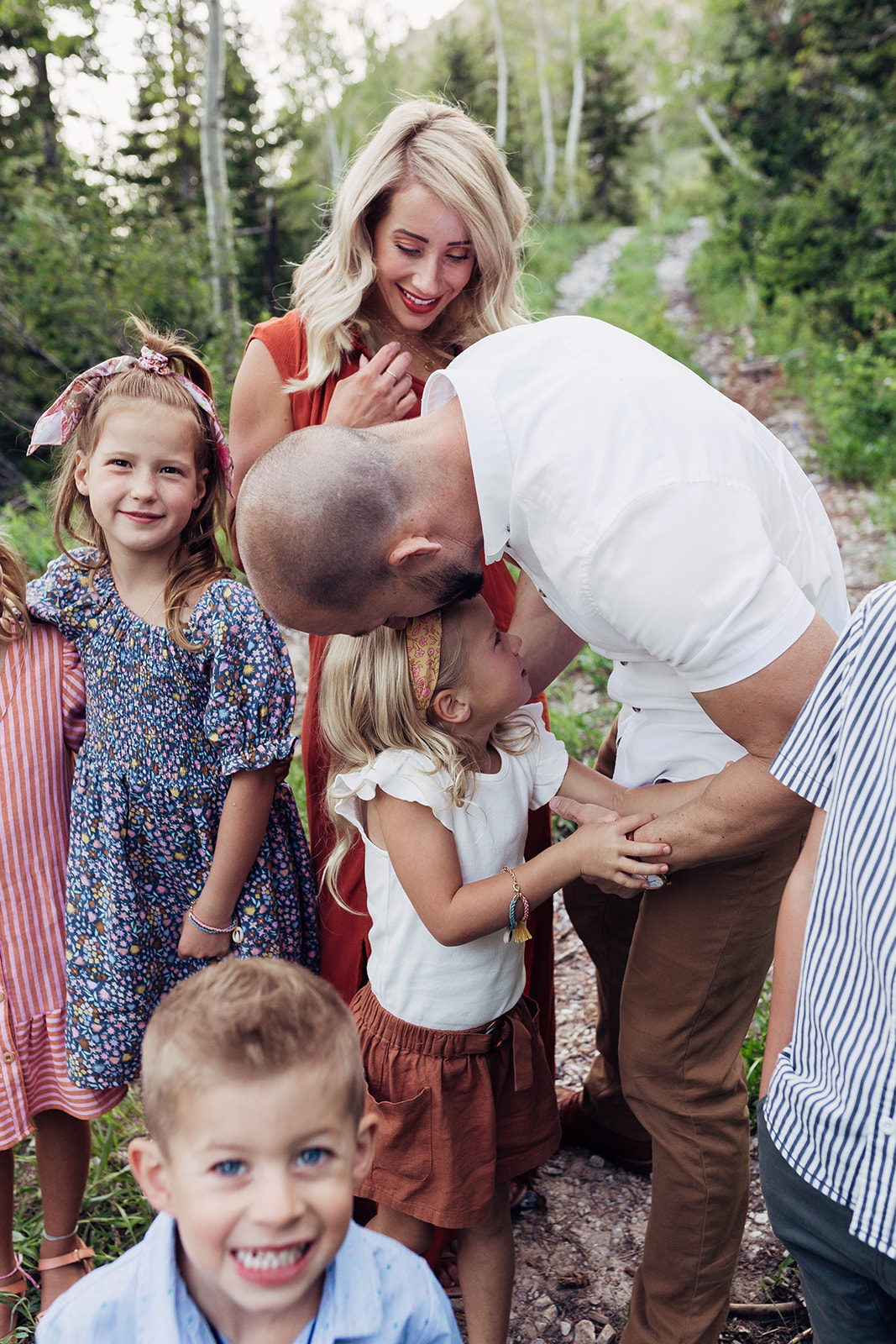 The little boys had the hardest time not wiggling or being silly during the photo session, so we made it work for us by taking casual shots instead of really formal pictures. I love these shots the most! I know that my kids will grow up and they'll start standing still for pictures eventually. But right now? Right now, they're a bit crazy and I wanted to capture that. Our photographer was great about going with the craziness and capturing our chaos in a really beautiful way.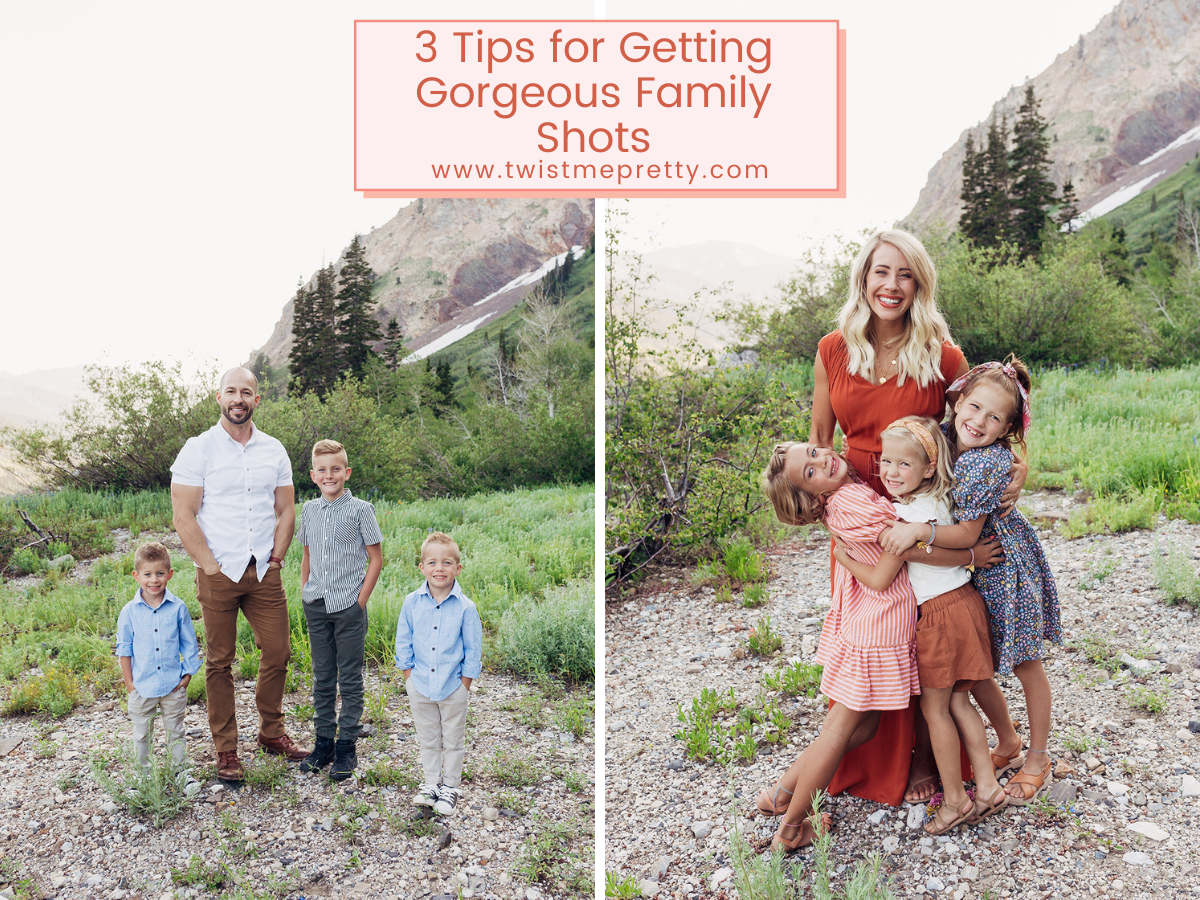 I had to include this tip in my tips for a family photo shoot because I feel so strongly about embracing the stage that my kids are in right now. Because guess what? Before I know it, those crazy preschoolers are going to be in High School and I'll be missing these days of them wiggling and making silly faces.

Engagement Photos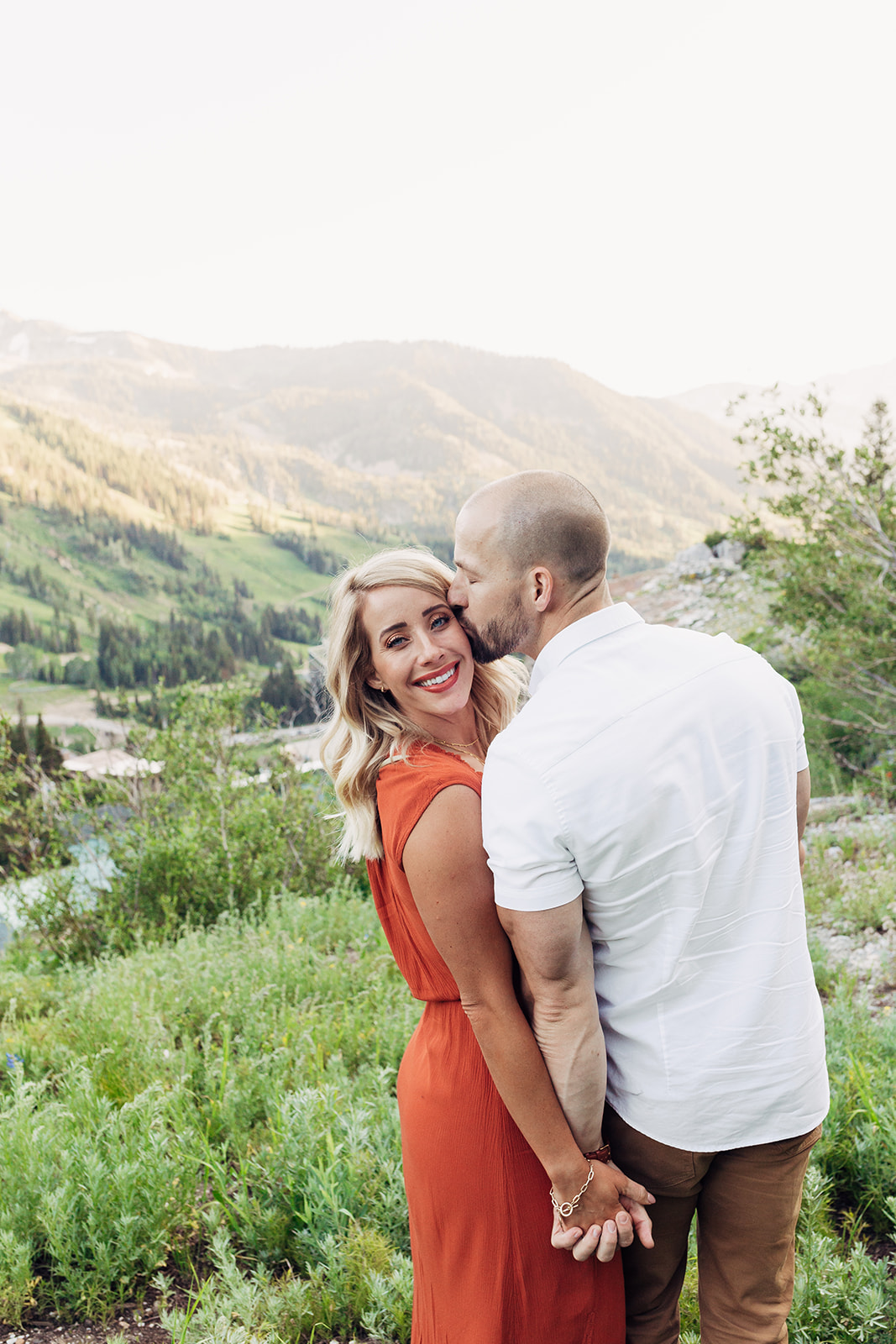 After we finished our family photos, Matt and I took our engagement photos. Since we had brought a babysitter, we had her take the kids to get dinner while we took photos with the photographer.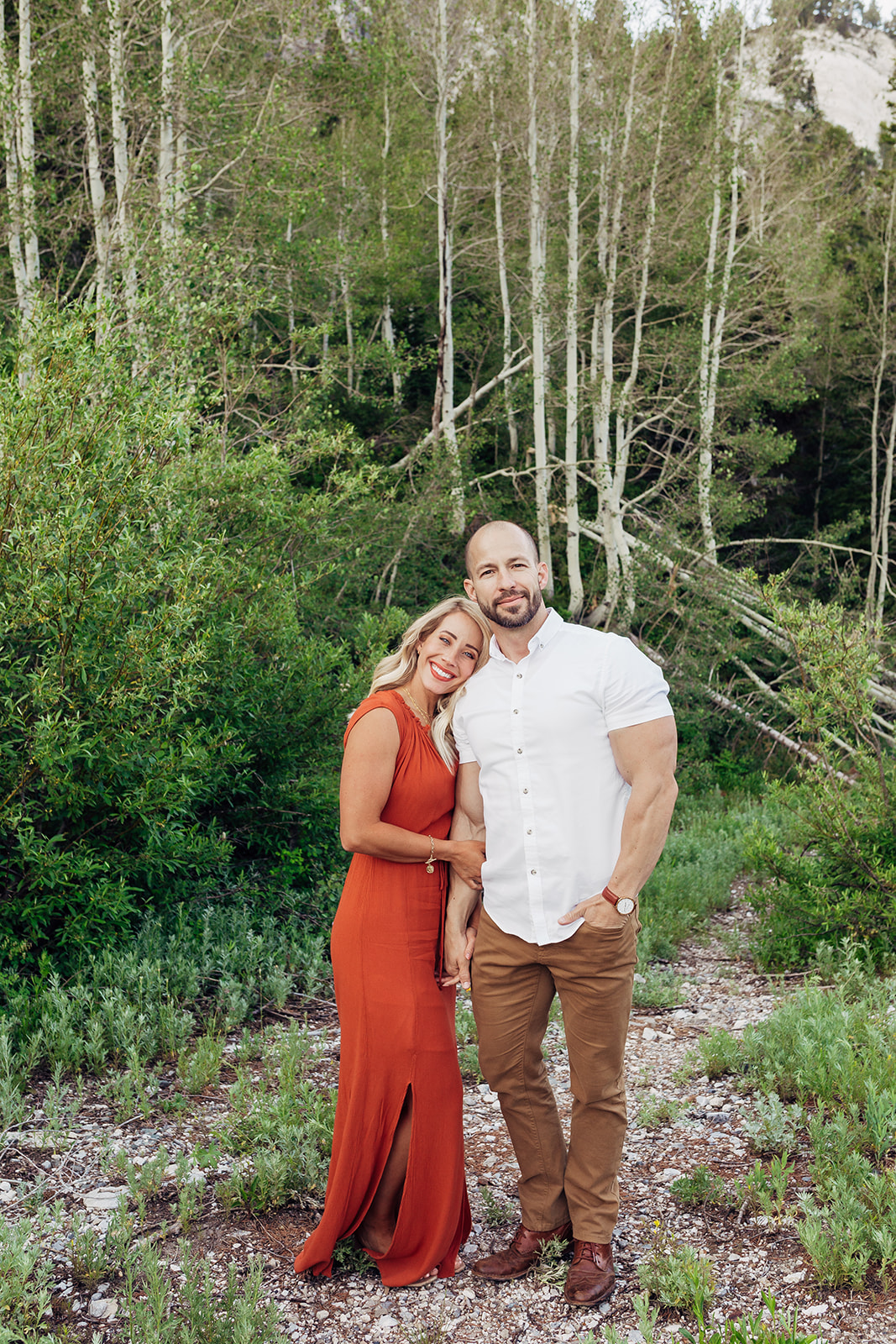 By taking family photos first, we were able to get great family shots while the kids were happy and then take our engagement photos without being distracted. I am so glad we did this! It made such a difference in how relaxed both Matt and I felt during our photos.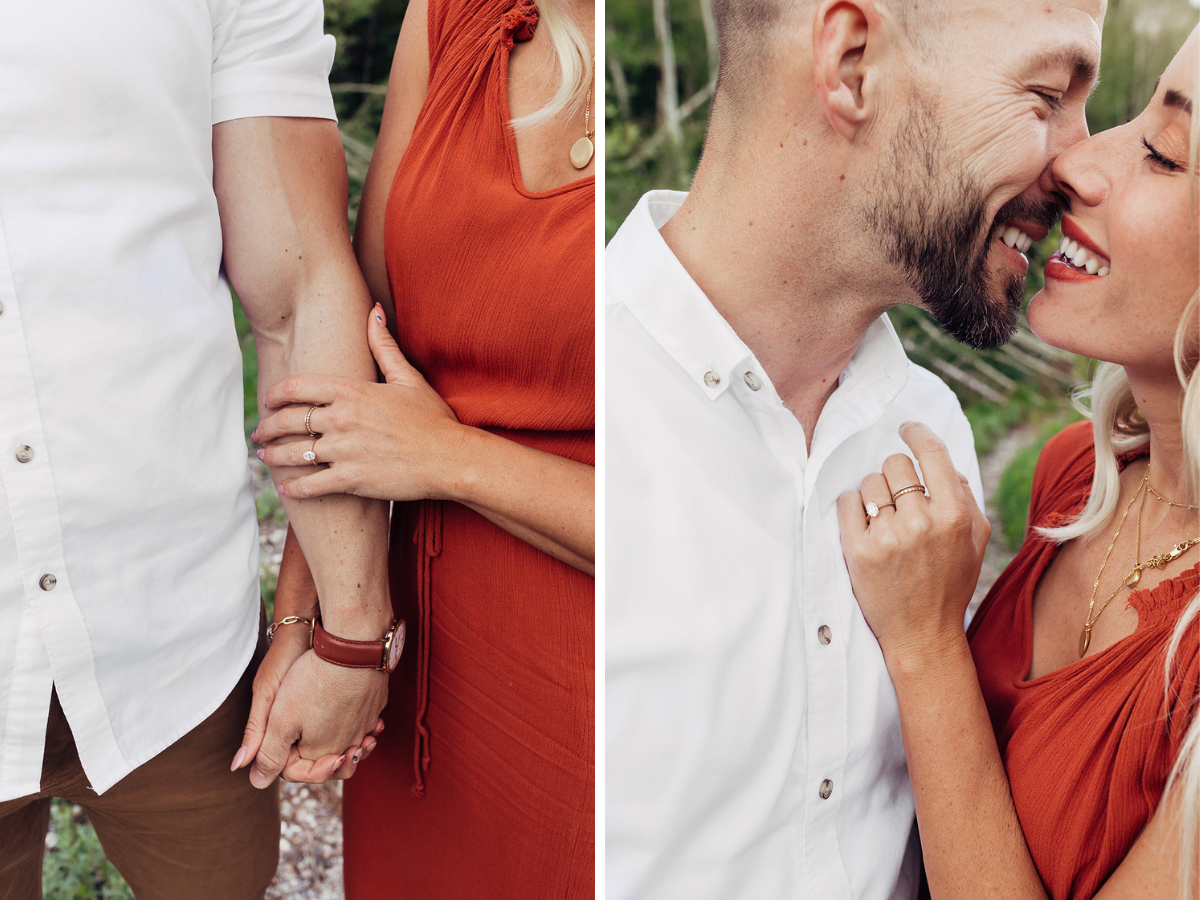 Since this is the second marriage for both of us, it can be easy to forget that we are still just two people who are in love. Most of the time, we are parents first and newlyweds second.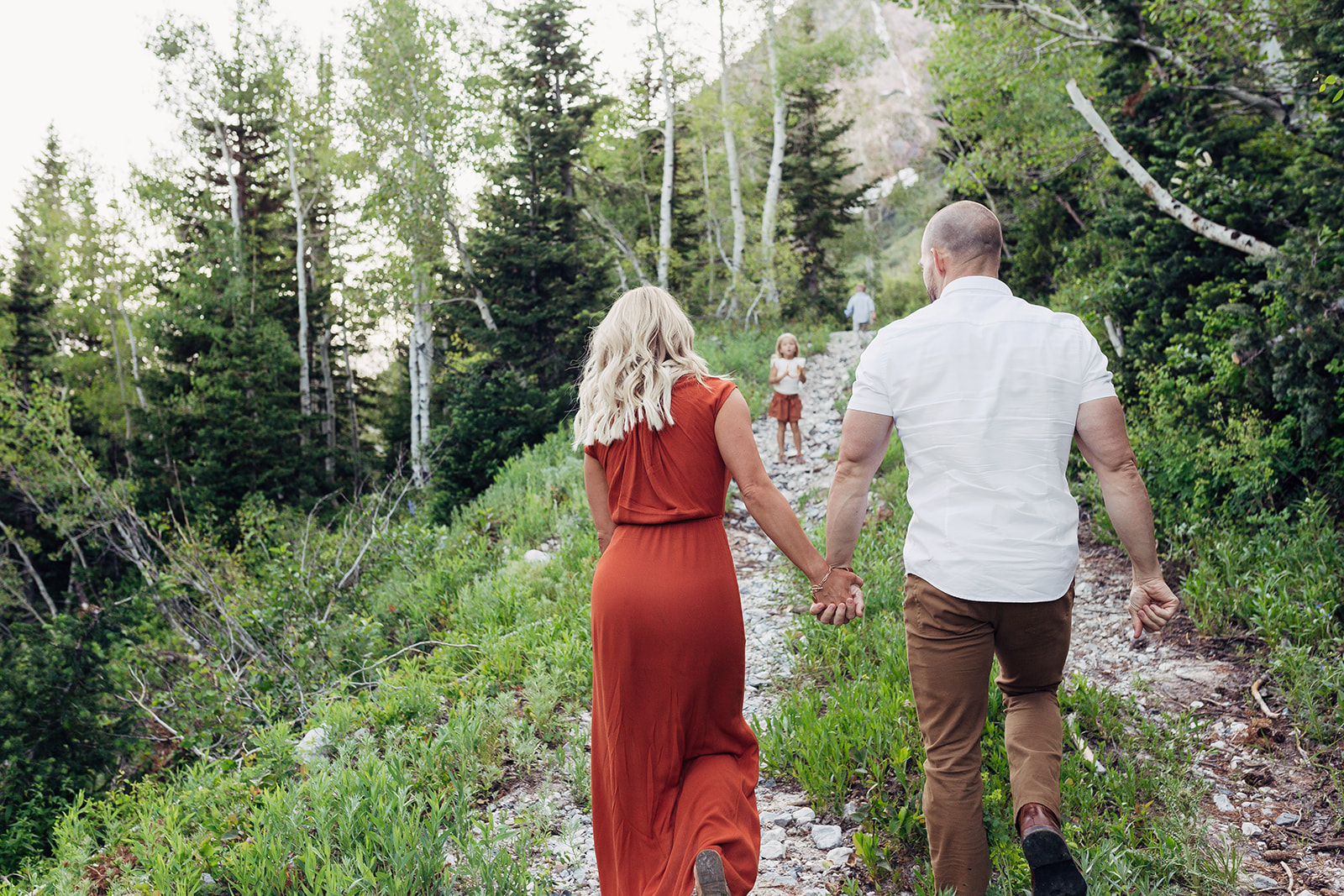 It's important to both of us that we put our relationship first as much as possible. When we are happy and communicating well, our kids notice and it is helping all of us to adjust more quickly to our new family life.

Why Family Photos Are Important
I'm so grateful we took the time to get these family shots before the wedding. Life has been so hectic the past few months with moving two families, buying a home for all of us, starting new schools, getting married, and trying to settle in. I'm glad we have these gorgeous shots to remind us of what is really important in life. Our family. I feel so blessed to be building such a beautiful, loving family with Matt.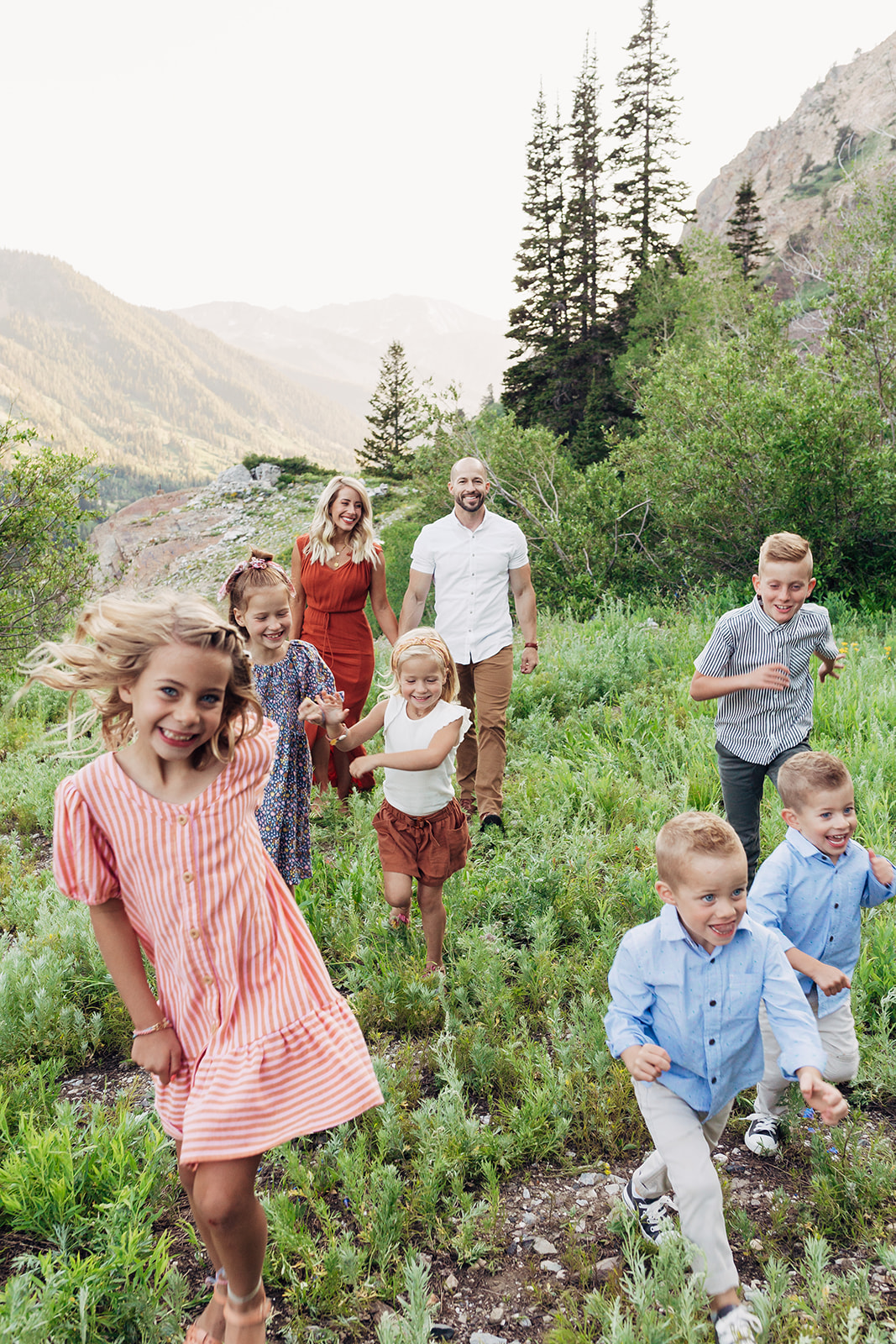 I hope my tips for a family photo shoot help you as you navigate family picture season! Organizing your family for family pictures might seem overwhelming or impossible, but I promise you, it's worth it in the end! You'll be grateful you have the pictures of your crazy toddlers and little kids when they're all grown up and out of the house.
For more on what my days are like now that Matt and I are married, be sure to follow me on Instagram @twistmepretty.