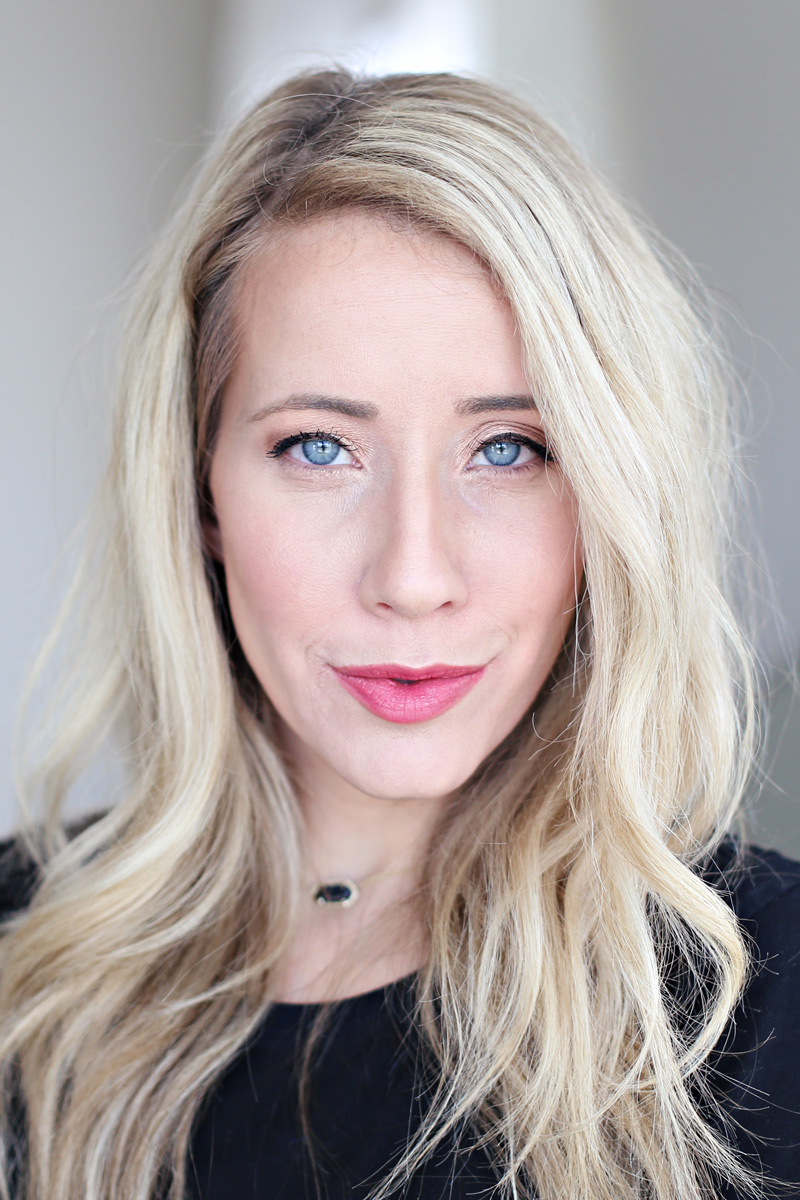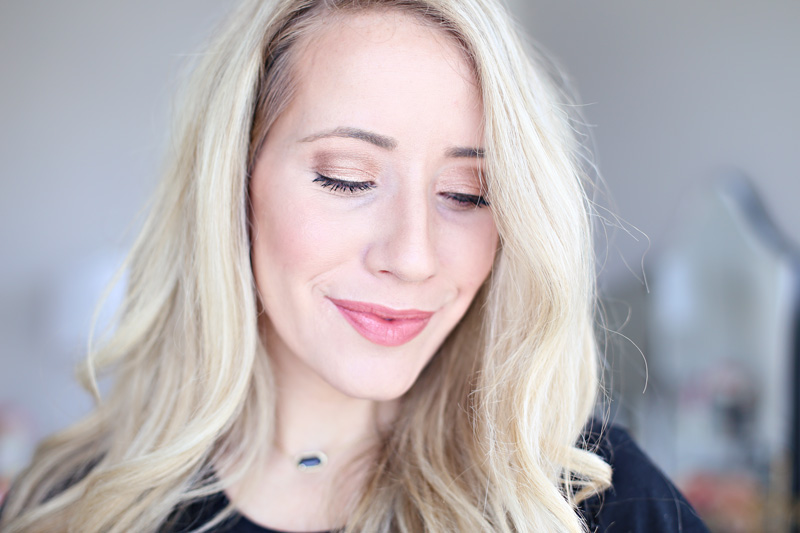 A few weeks ago I shared my 15 minute hair and makeup routine with you guys on snapchat (>>> twistmepretty2 go follow!). I had a ton of requests for a slower and more in depth version so that's what I'm sharing today! I was a lot slower in the video but I swear I can this face slapped on in five minutes, it's super easy and just makes your skin look like it's glowing. I hope you enjoy the tutorial and let me know if you try any of the products out! Click through for full tutorial!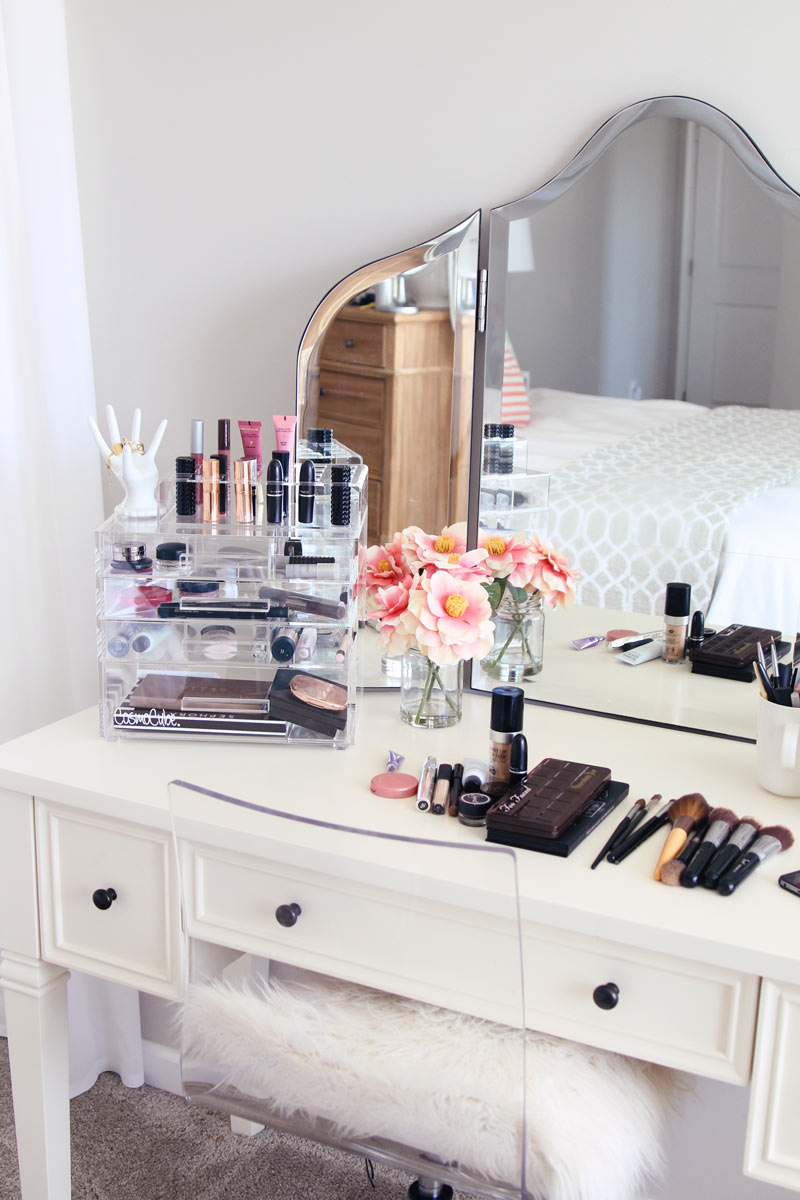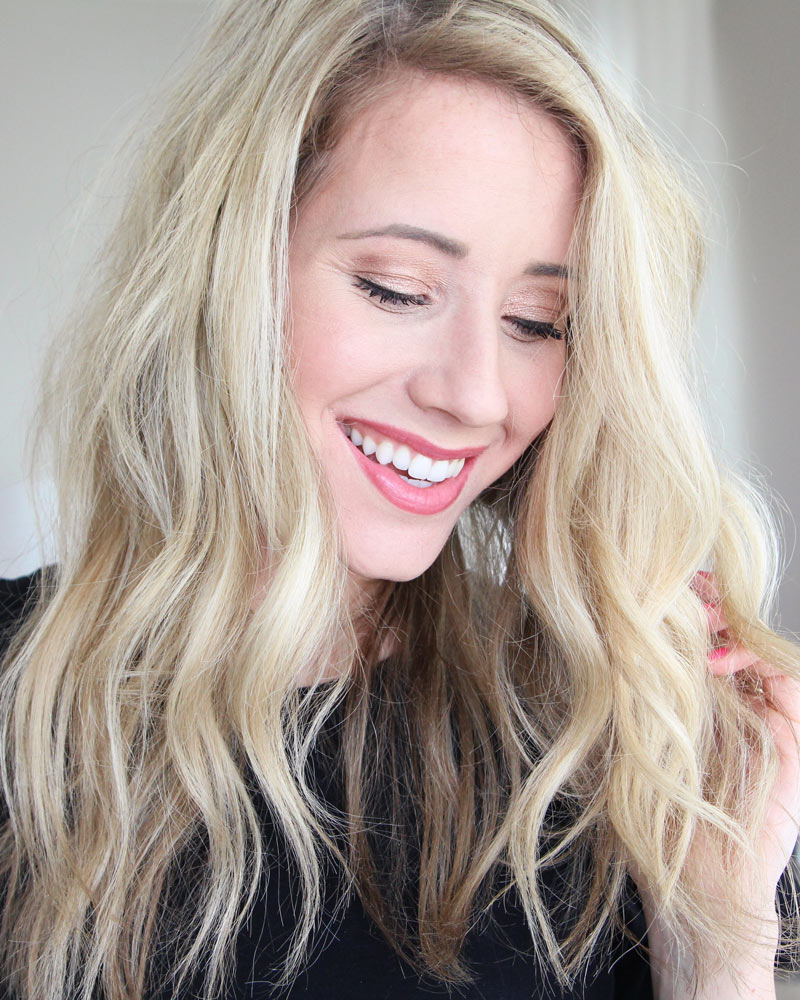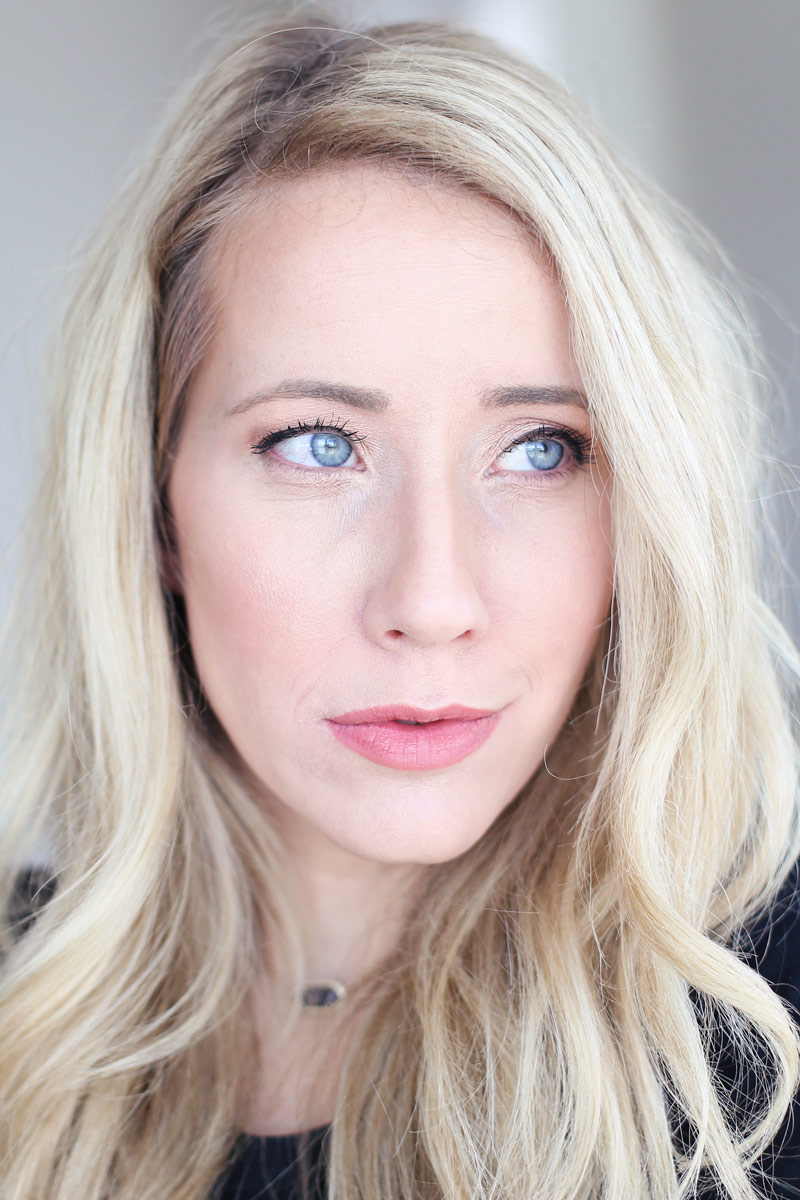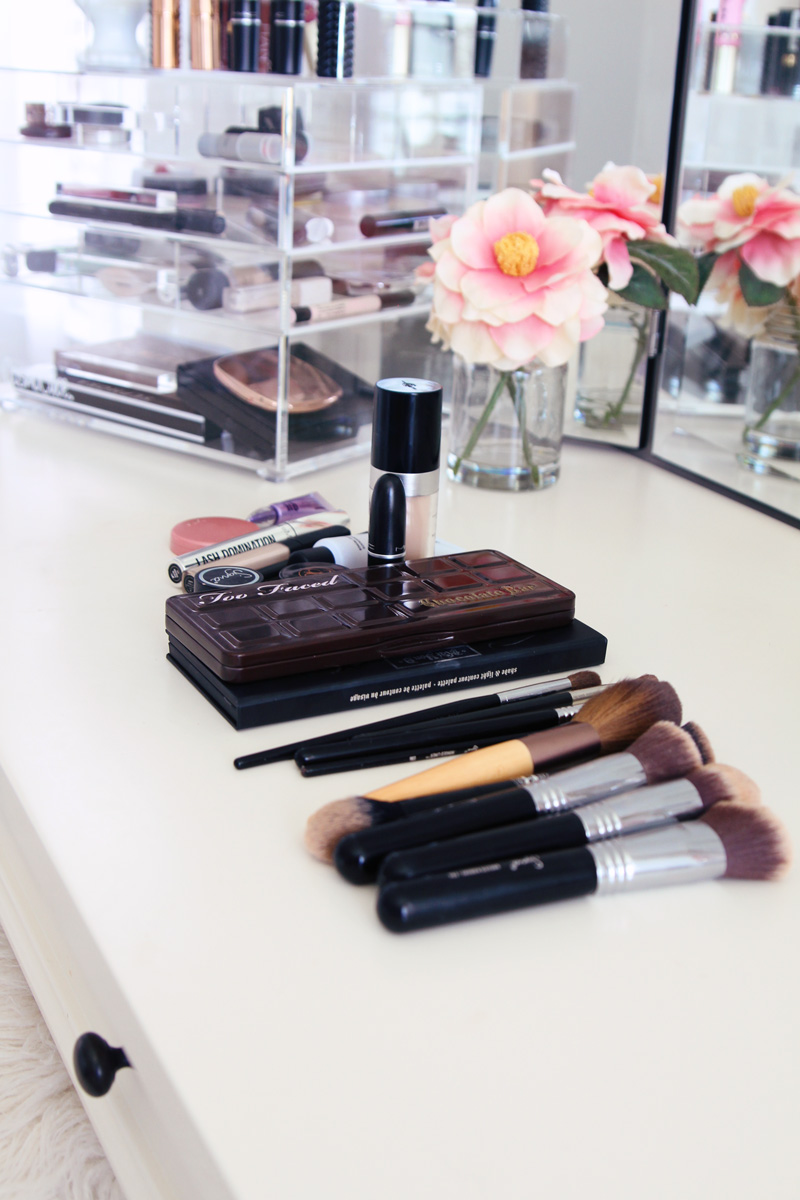 Here's the video tutorial!!
Ooooohhhhkay. Are you ready for the list of products? I know it seems like a lot… and I guess when you write it all out it sort of is. But most of these things you should already have save a palette or two so hopefully you find this tutorial helpful and if you've been needing something new, hopefully these master lists can help fill in some holes!
Face::
Brushes I used: Sigma Flat Kabuki (used to buff foundation) | Angled Kabuki Brush (used to buff contour) | Tapered Kabuki (used to buff highlight color) | 3dhd precision brush (used to contour the nose) | If you're needing a brush makeover, I'd recommend this kit!
Eyes::
Lips::
Storage::
This is the chair I originally had in there but then I needed something that spun so I found the acrylic chair on wheels at home goods