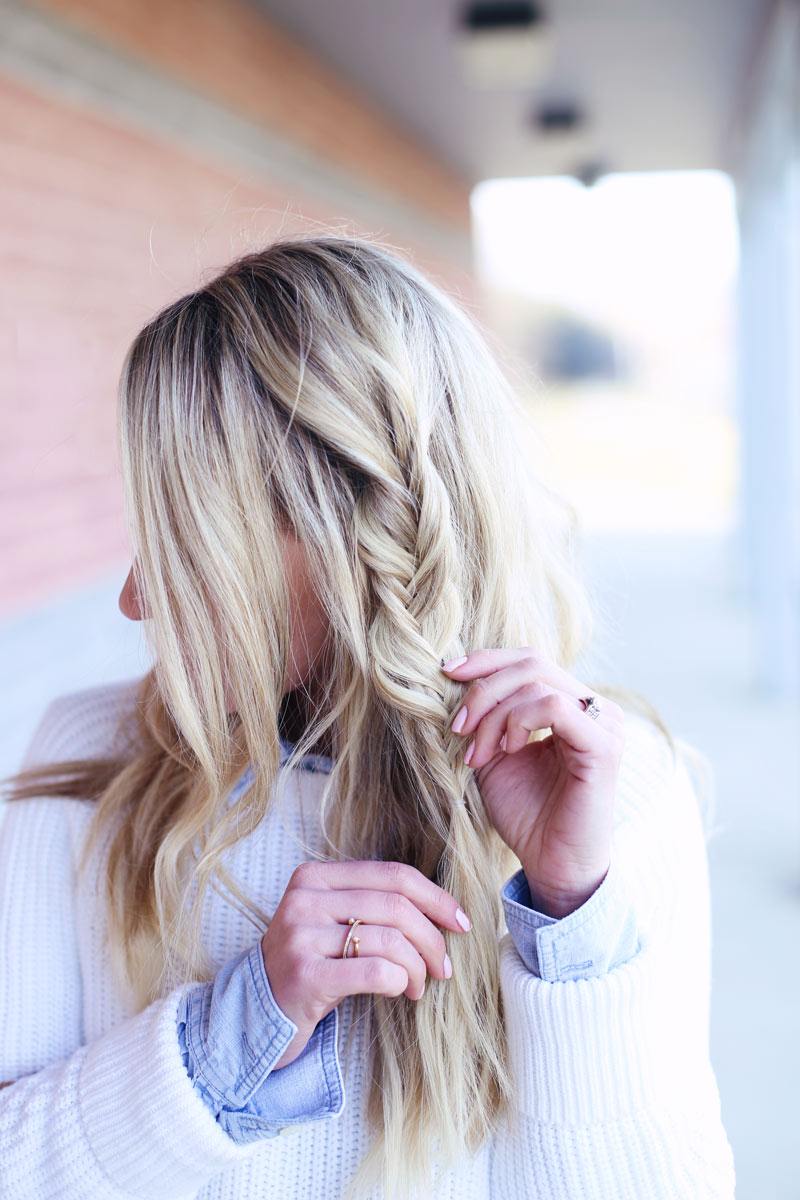 Can you even believe this weather?! I've been waiting for the colder temperatures to settle back in but it seems like spring is finally here to stay! I wanted to quickly share just a few ways I'm transitioning my winter wardrobe into something more fitting for spring.
1) Layer Up! The weather this time of year is always so unpredictable and by having a few layers to add or shed will make you ready for whatever mother nature has up her sleeve!
2) Always Floral. The flowers are starting to bloom, trees are filling out and my most favorite, the birds are starting to sing in the early mornings! This is my favorite time of year to add pops of florals to my outfits and one of the easiest ways for me to do that is in my shoes. These pumps are a couple years old but I've linked up below to some pretty fabulous options if you're wanting some new ideas!
Click through to read all five ways!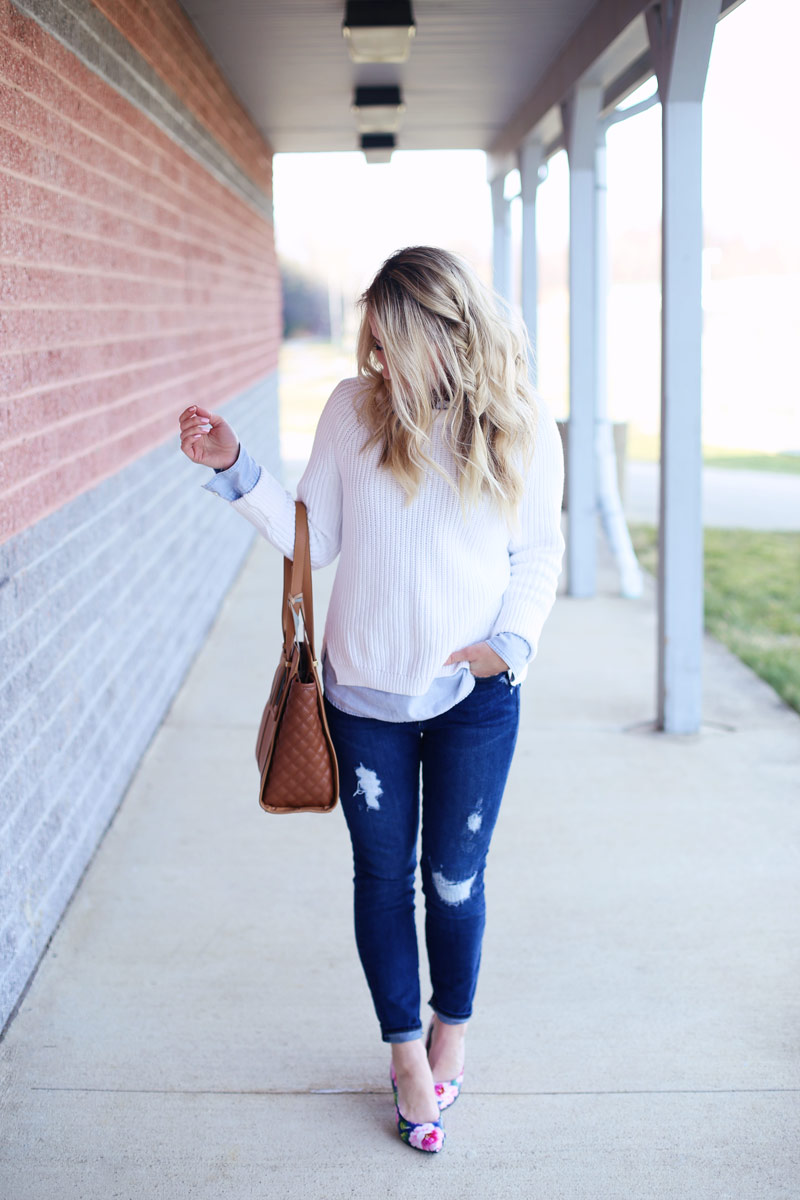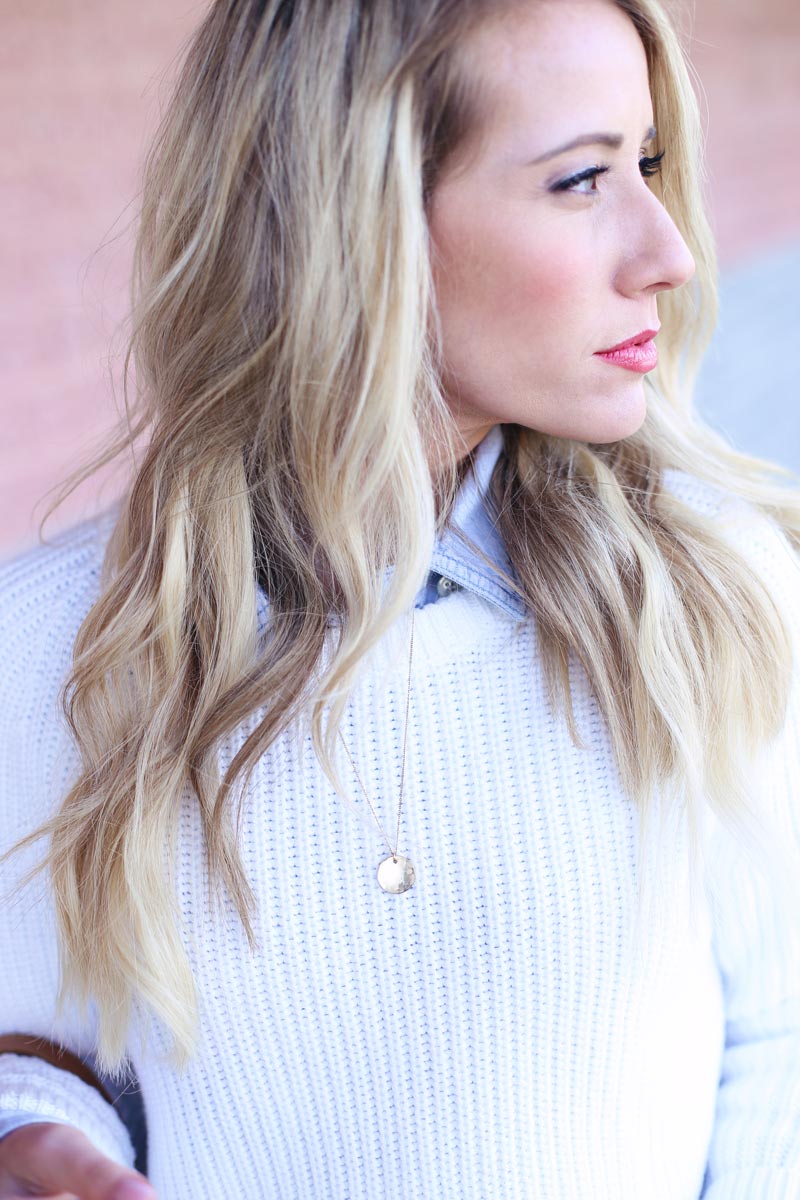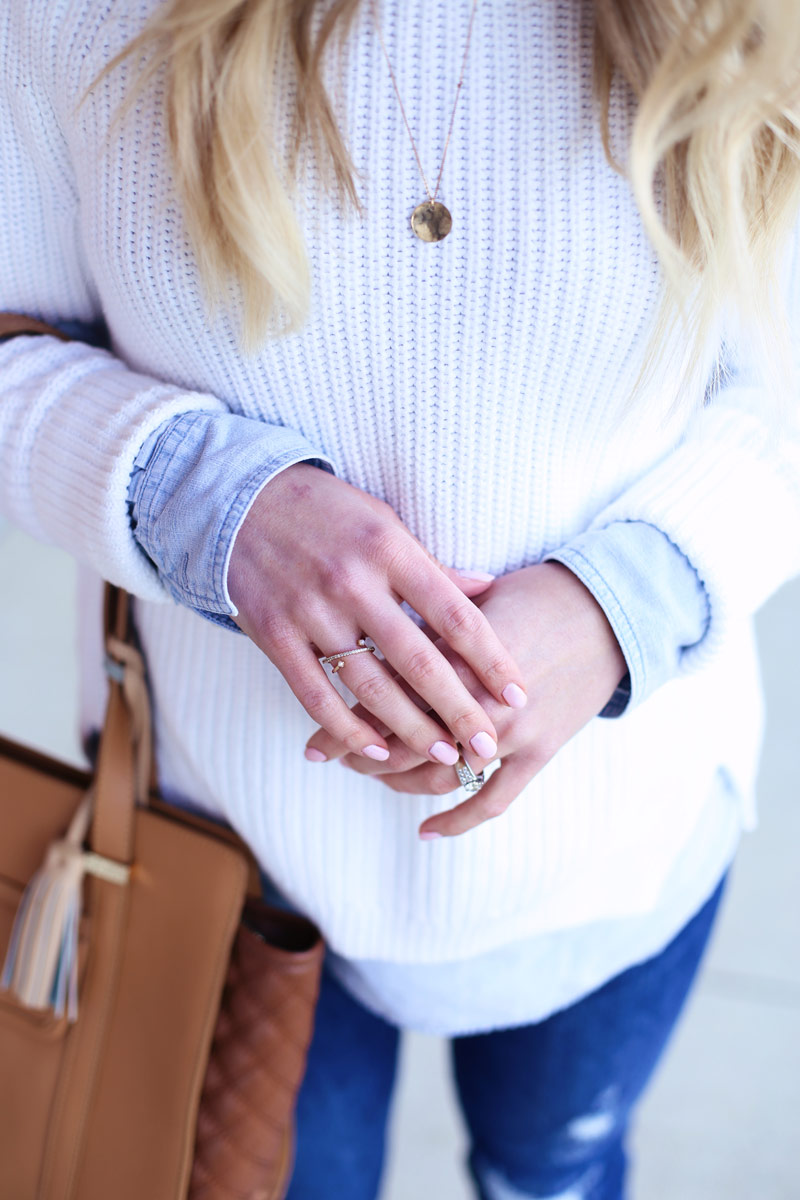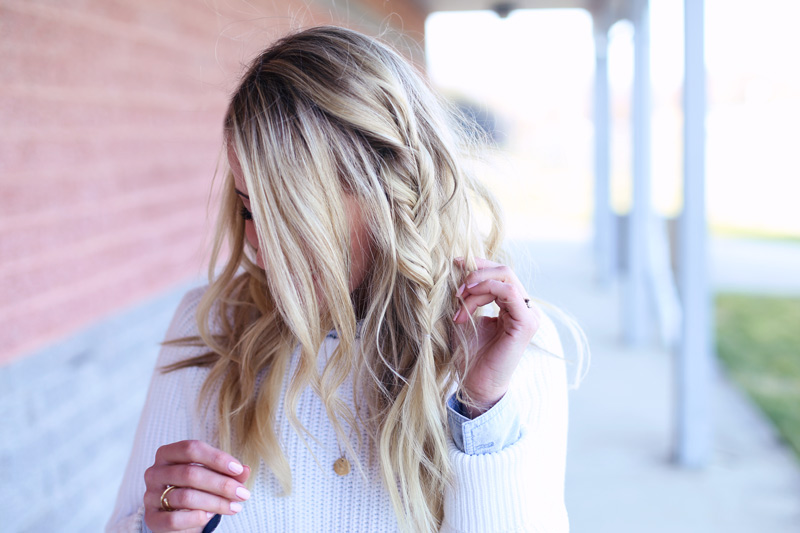 3) Ditch the winter colors and fabrics. I think rules are always meant to be broken so this is more of a general guideline but winter greens, burgundys, suede and thick knits need to be folded up and put away. If you have a chunky pastel sweater that you love, you can definitely make that appropriate for spring by pairing it with shorts and some sandals. You just want to keep in mind that right now we're transitioning our winter clothes and for the most part leaving behind the winter colors and fabrics and replacing them with things that are lighter and feel more fresh!
4) Fresh Makeup. Spring is the perfect season to lighten up on the makeup and start wearing airy colors that make you look more dewey and natural. Ease up on the bronzer and heavy eye makeup and try a little bit of highlight and lipgloss!
5) Pops of light colors. Just think Easter and you'll be set! Adding in lighter colors to your wardrobe is a great way to transition your winter looks + it's super easy and affordable to do. Colored bags, bright nails, colored pumps, pops of color underneath sweaters and jackets. By adding in simple pops of color, you're really going to brighten up your outfit and make it feel more like spring!
There are a million and one ways to transition your winter wardrobe so just do what comes easiest to you and find things that are already lurking in your closet. It doesn't need to be some huge thing so don't feel like you need to buy an entire new wardrobe! But where you can, add in some fresher vibes to your outfits!
Shop my outfit and favorite pieces::

Gap sweater | chambray top | Skinny Jeans | Ivanka Trump 'Carra' Pump | M·A·C Lipstick in lustering | Michael Kors Watch | Pendant Necklace | BaubleBar 'Mason' Pavé Ring | Ray-Bans | Vince Camuto 'Linny' Hobo | Fossil 'Sydney' Satchel | Floral Pump | Floral Pump with strap | skinny jeans | M·A·C Lip Pencil in soar | ghd Curve Classic Wave Wand | Kat Von D Shade + Light Contour Palette | Too Faced The Chocolate Bar Eye Palette | ghd Paddle Brush | Bobby pins | Hair Dryer | Kenra Professional Volume Spray 25 | 'Perfect hair Day Dry Shampoo | Night Cap Perfector