I'm so excited to share with you this new beauty product I've been using – it's like a little bottle of liquid gold! And be excited because I'm sharing the birth story of the twins either tomorrow or Wednesday!! Sorry it's taken me forever, juggling two newborns has come with it's challenges. Anyway! I was introduced to the brand months and months ago and have literally been hooked ever since. Biossance is a plant derived moisturizer that replenishes your skin by using ingredients found naturally in your body. Just a couple of drops will instantly hydrate and revitalize your skin!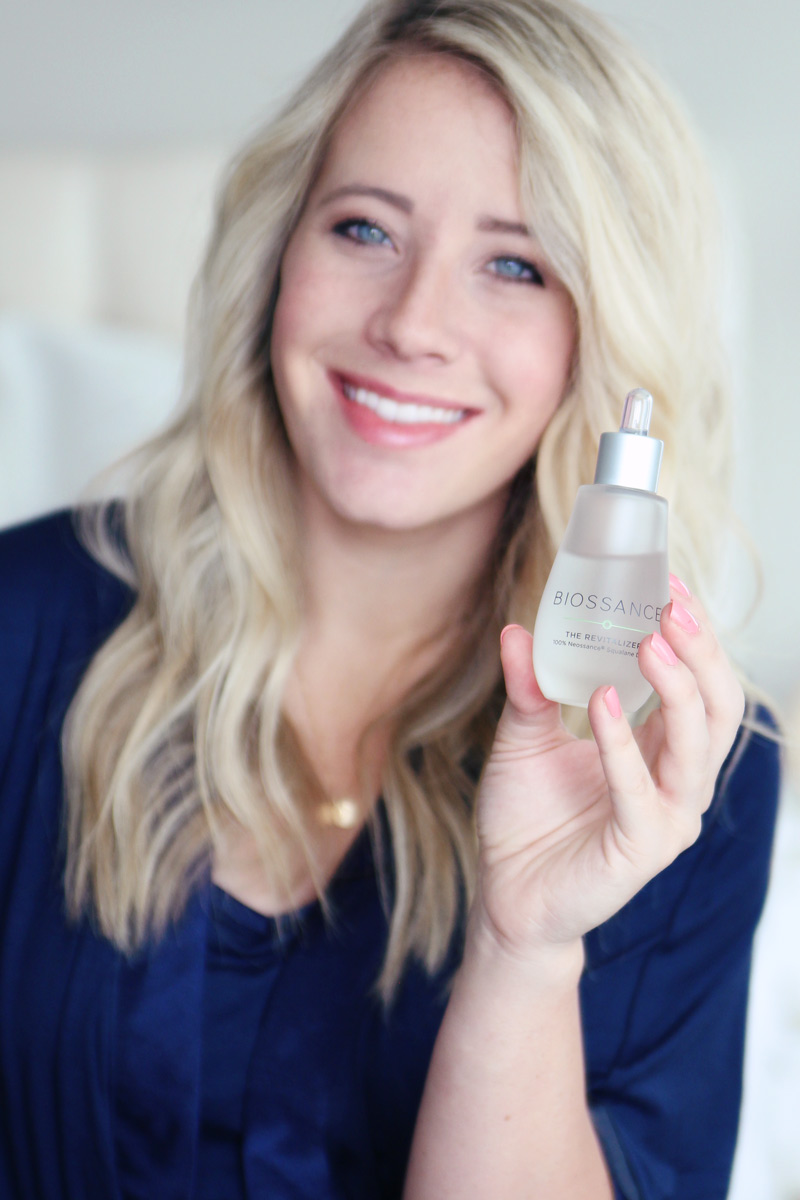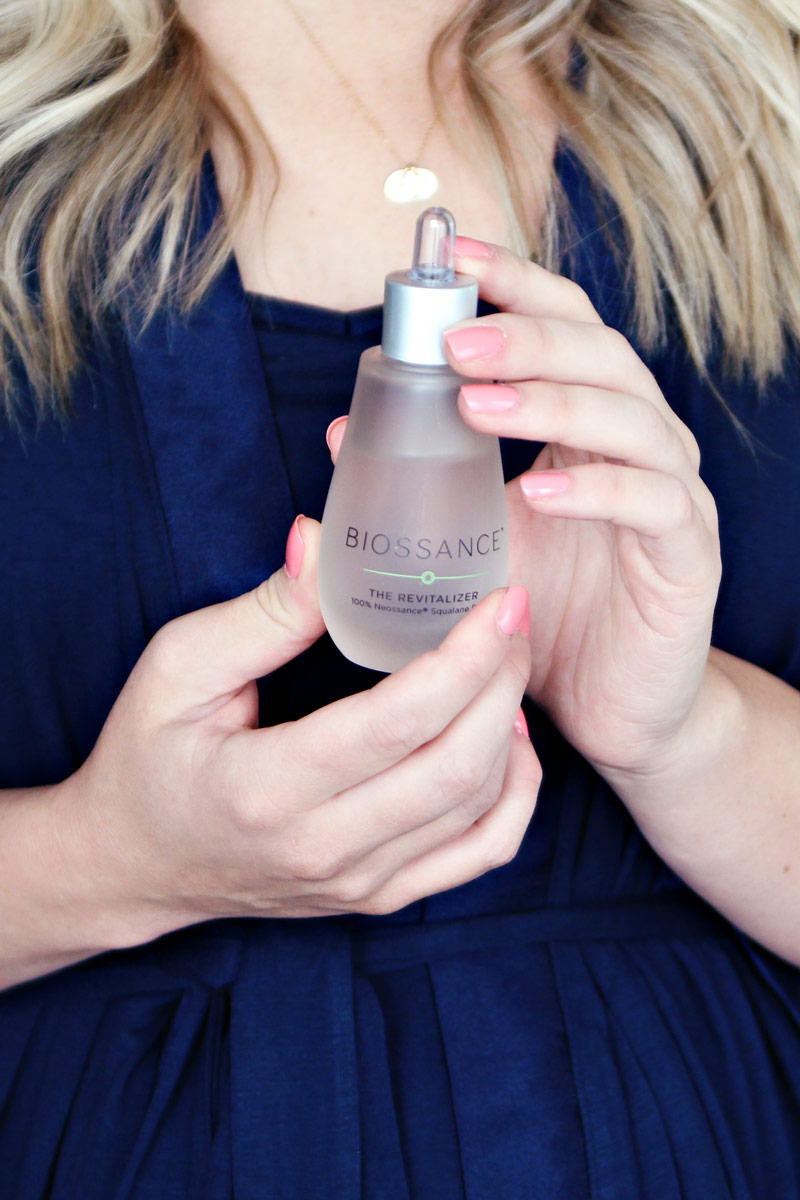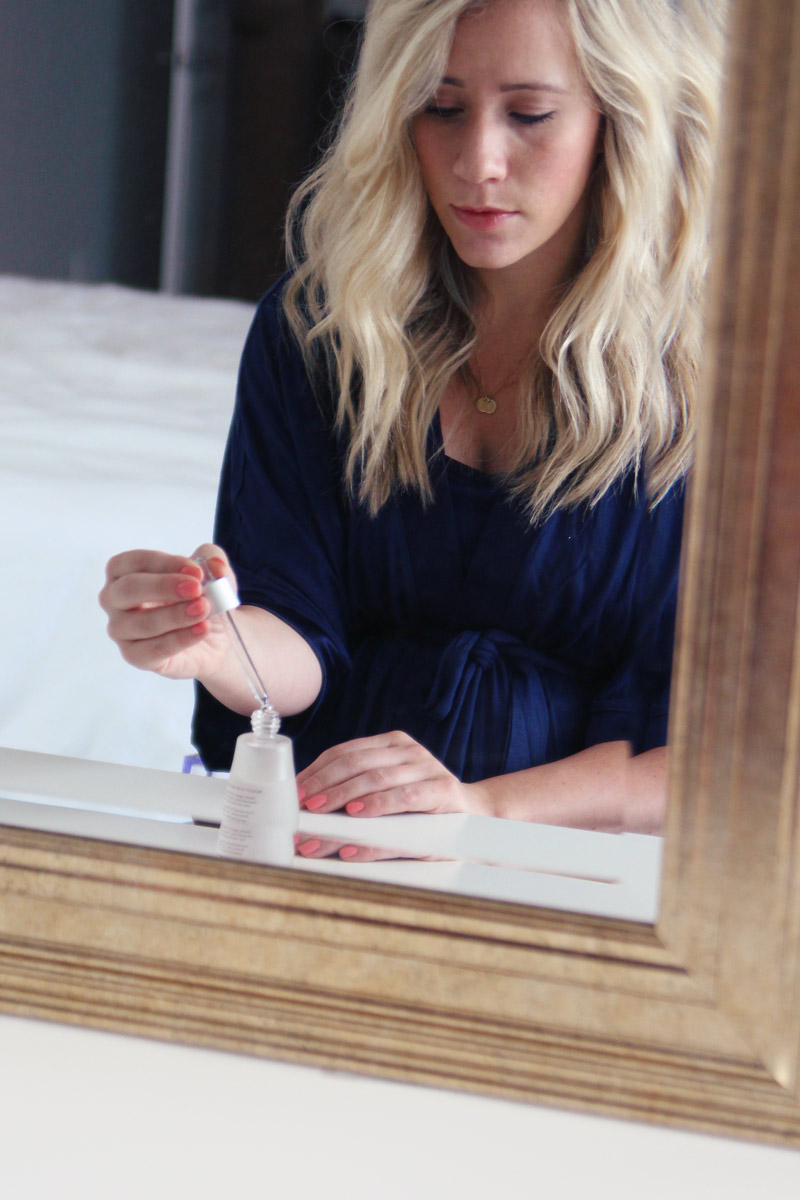 All the ways I've been using it:
I've been using it primarily as a moisturizer on my face and neck – I put two drops on my finger tips and start blending it right below the eyes and then in circular motions over my entire face and neck.

It goes a long way and doesn't over hydrate.

I have fairly oily skin so I was a little nervous that it'd make my skin feel greasy but instead it revitalizes and brightens without making it look oily.

I also love that it doubles as a skin primer before applying my makeup!
I used it while pregnant to moisturize my belly. My skin itched like crazy from all the stretching and I started using Biossance all over my tummy to help alleviate the pain. It literally soothed my skin like nothing else!
I use it as a hair serum for shine, to add softness and to tame fly-aways. It's great from the mid shaft to the ends of your hair and I like to use it at the end of styling to really soften a look. And like I said earlier, it goes a long way so you just need a couple drops.
I've been using it on the twins' little faces instead of lotion. My other two kids had the worst baby acne and I swear it was from all the Johnson and Johnson lotion. I've opted for more natural products this time around and one tiny drop moisturizes their little faces and bodies. Their skin is still soft like butter an no trace of baby acne. Woot!
And last but not least, I've been using it on my cuticles when fixing up my nails and on my heels to prevent them from drying out in the summer heat.

It can basically be used anywhere on your body that needs to be moisturized – I'm telling you, it's liquid gold!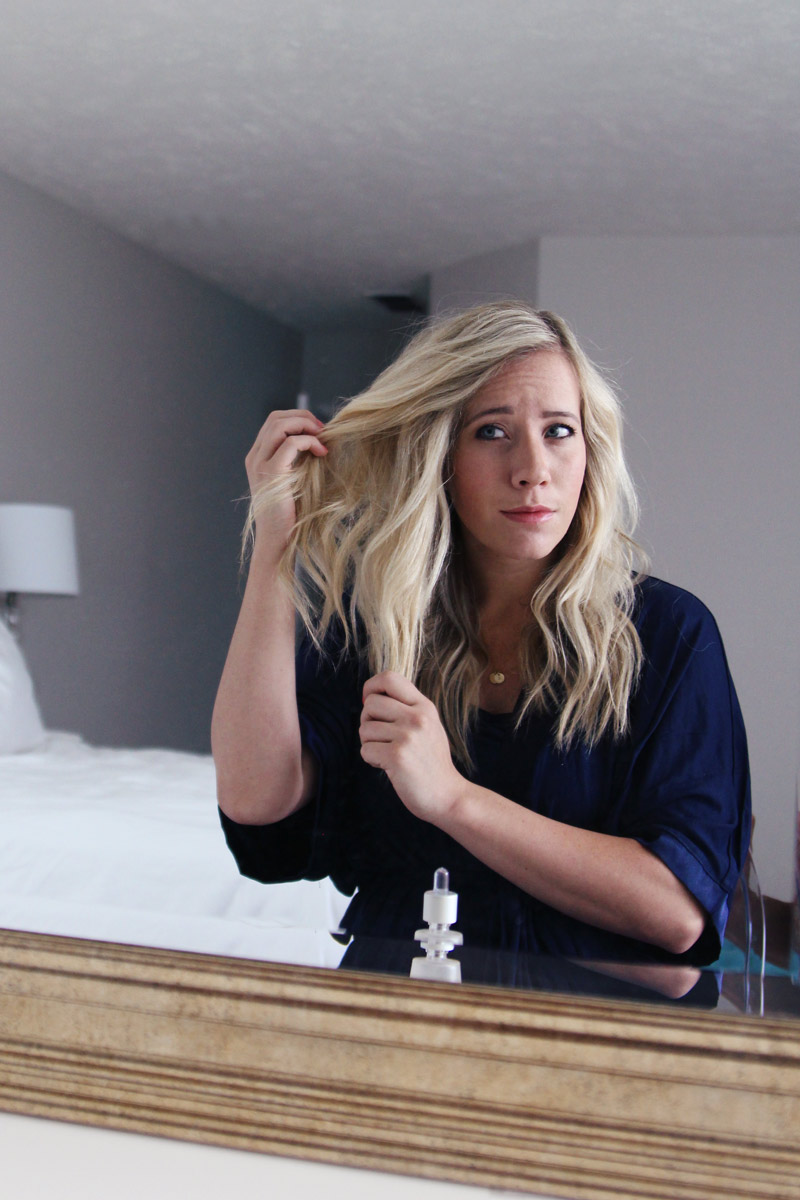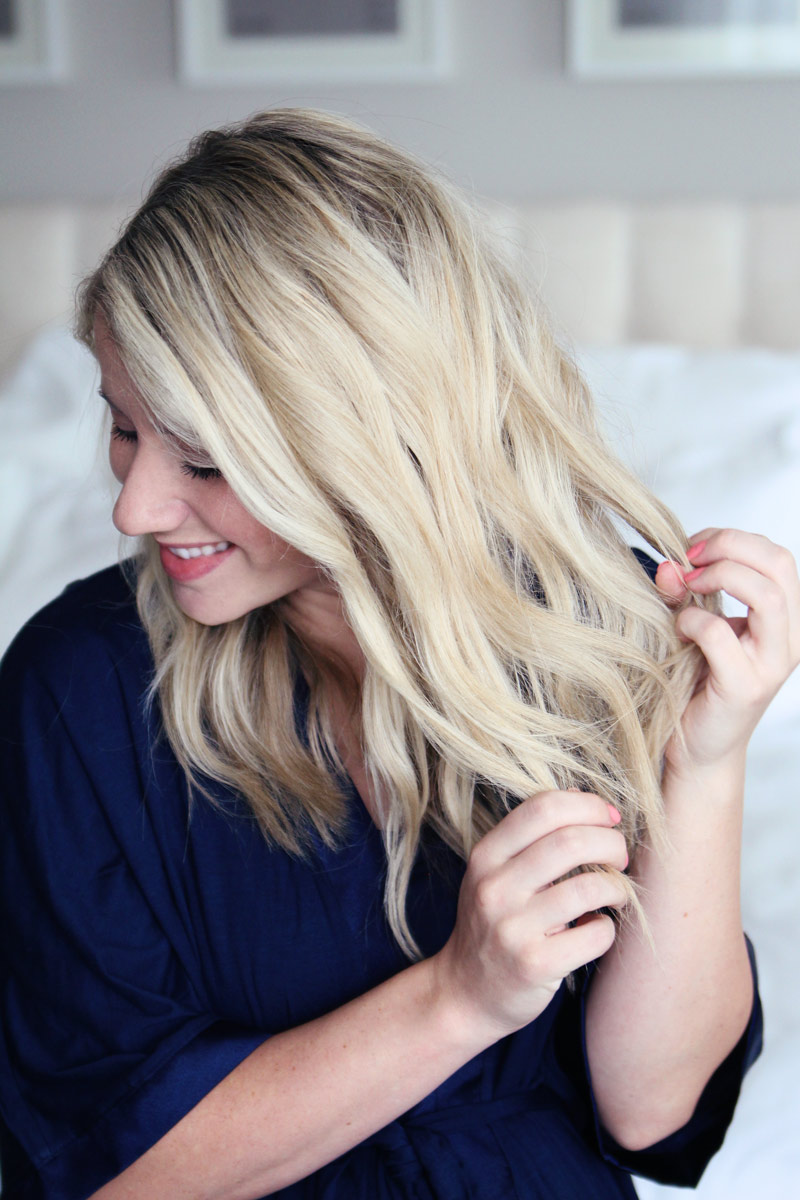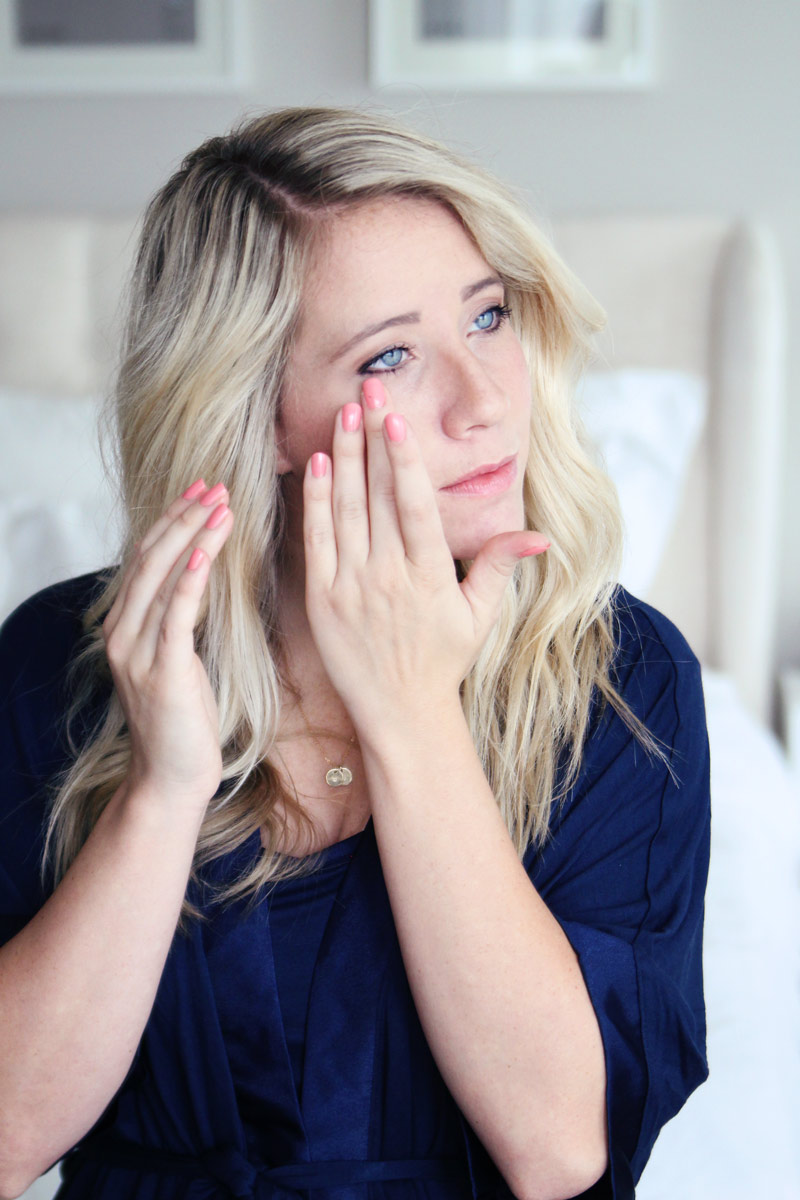 Pj's: Motherhood Maternity c/o
The launch of this product is July 1, you can find more about it here. I think it's going to change how a lot of people feel about their skin. It'll be just under $60 for a bottle, but when you're only using a couple drops a day this stuff should last you forever! If you're struggling at all with your skin or would like to feel like it's glowing – definitely give it a try!! I'm full on in love with the product!
** This post was sponsored by Biossance and Socialyte and all opinions are my own. Thank you for supporting the brands that make this blog possible, and especially ones that make my skin glow like a firefly on a warm summer night!