I love doing quick braids on my girls before school. Braids keep their hair out of their faces and they don't need to worry about their hair falling out when they are playing on the playground. I recently did this easy crown dutch braid on Mollie and we both love how it turned out. Here's how you can replicate this look at home!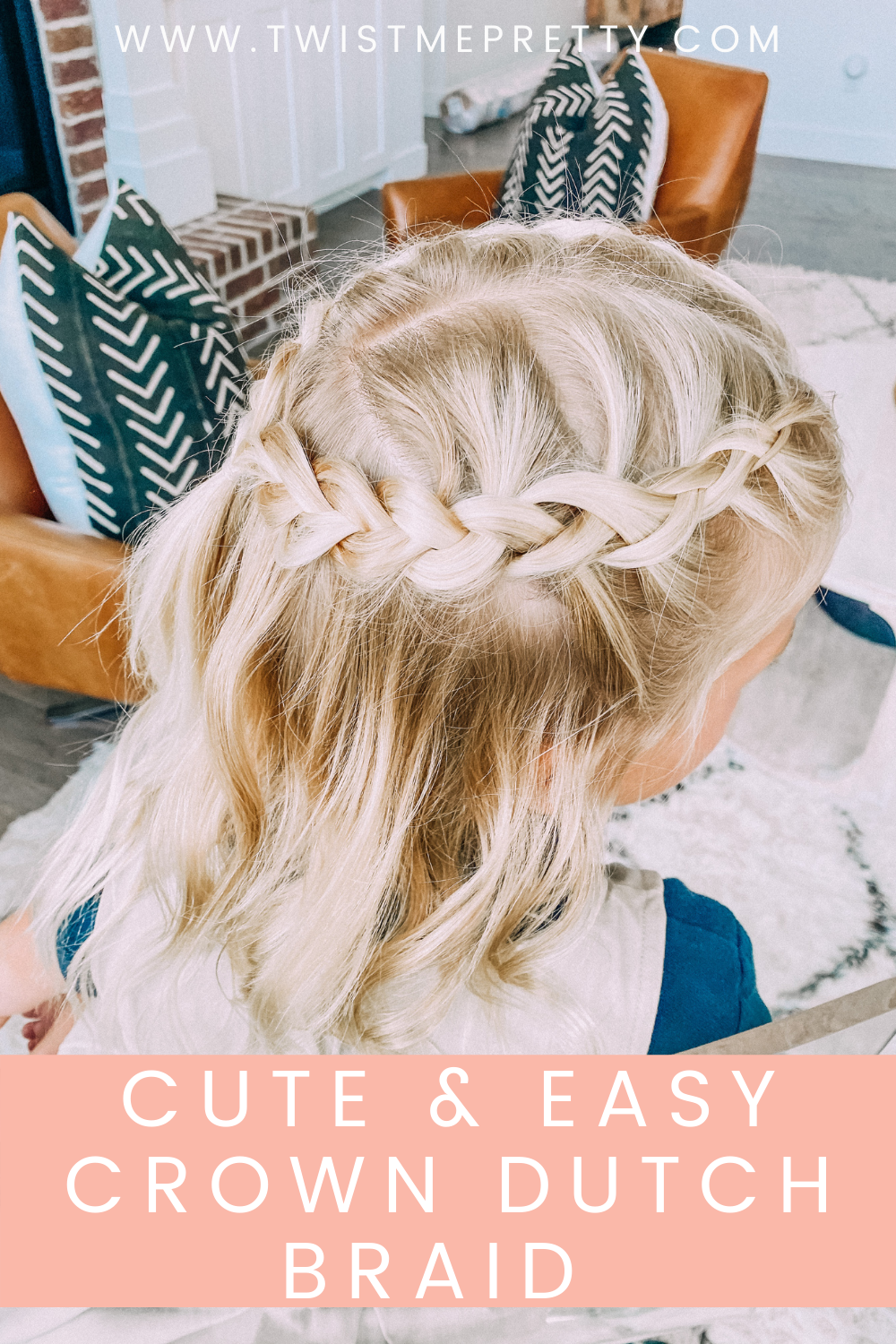 Easy Crown Dutch Braid Supplies:
Comb
Water spray bottle (optional)
Hairspray (optional)
Curling Wand or Curling Iron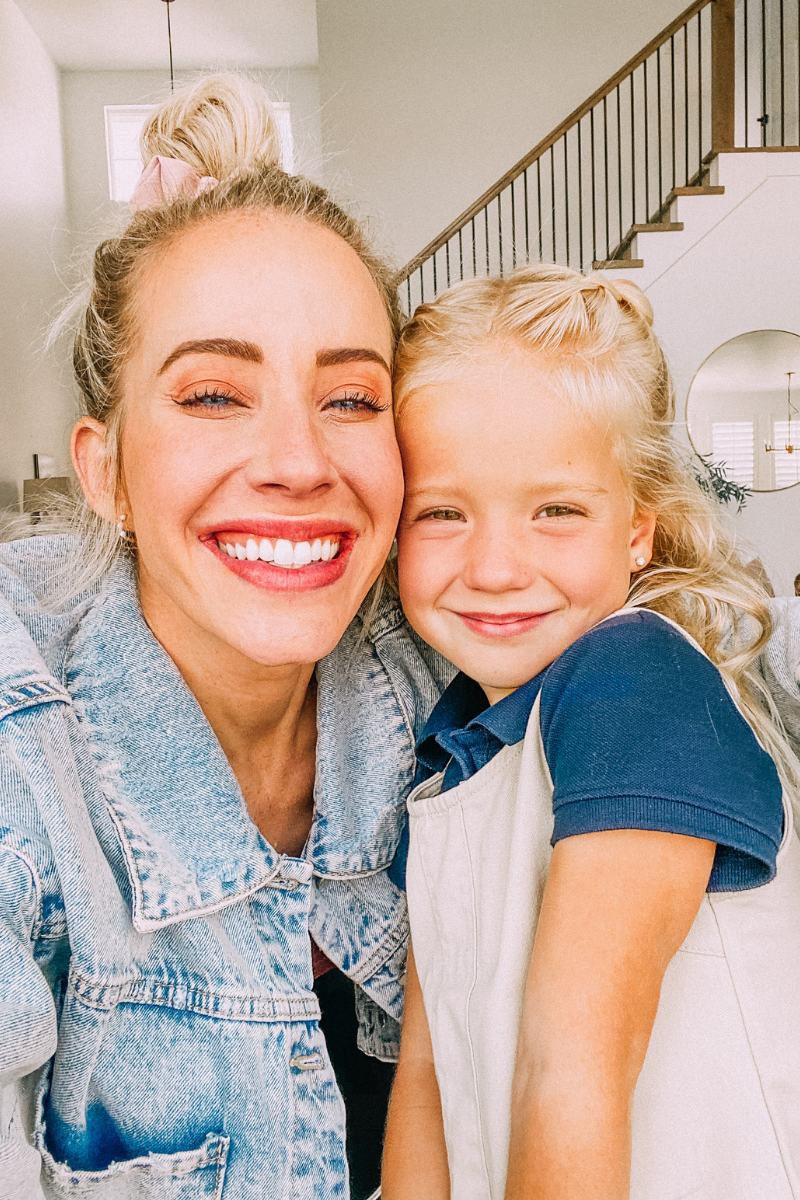 Step 1-
Comb hair and split down the middle.
Step 2-
Begin dutch braid on one side of head. To do a dutch braid, split your hair section into 3 equal parts. The outer sections will be braided under the middle section, unlike a traditional braid where you braid the outer sections over the middle section.

Step 3-
Keep adding new hair to the outer sections as you go. Depending on the thickness of the hair you are working with, you can decide how thick to make each section of hair you are braiding with. Mollie has fine hair, so I used smaller sections of hair in my braids.
Step 4-
When you get to the crown of the head, stop adding new sections and finish the braid with a regular 3 strand braid.

Step 5-
Stretch the stitches of the braid for added fullness.

Step 6-
Repeat on the other side of the middle part.
Step 7-
Join both ends of the braids at the crown of the head, leaving the ends in a loose ponytail. Stretch the braid stitches again if needed.
Step 8-
Curl the loose hair underneath the braid with a curling wand. Spray with hairspray if needed.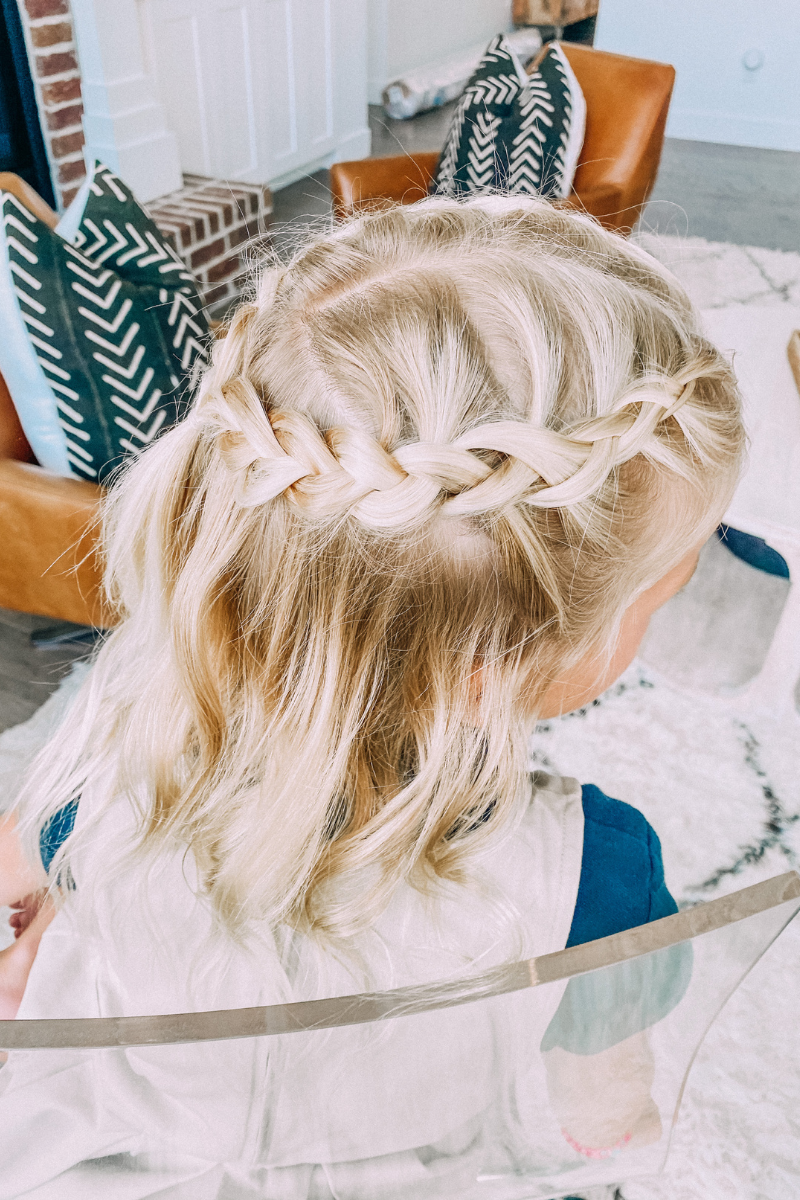 This easy crown dutch braid is great for almost anyone. I especially love doing braids like this when you have bangs you're trying to grow out. It's an easy way to catch those little baby hairs around your hairline. Be sure to tag me @twistmepretty on Instagram if you try out this easy dutch crown braid!
If you love braids or you want to learn how to do more braids like this, check out my Braid Like a Boss course! I'll take you through all of the braids you need to know to complete a ton of different styles. Click HERE for everything you need to know to learn how to Braid Like A Boss!
View this post on Instagram