Savy and I did the cutest sweetheart updo a few weeks ago. It's a very subtle nod to Valentine's Day. If you look closely at the pictures, you can see how we created hearts in her hair. I love this look on her! It was really easy to do, with no braiding skills required. Do you want to learn how we did it? Keep reading and be sure to check out my YouTube video at the bottom of this post to see how quick and easy it is!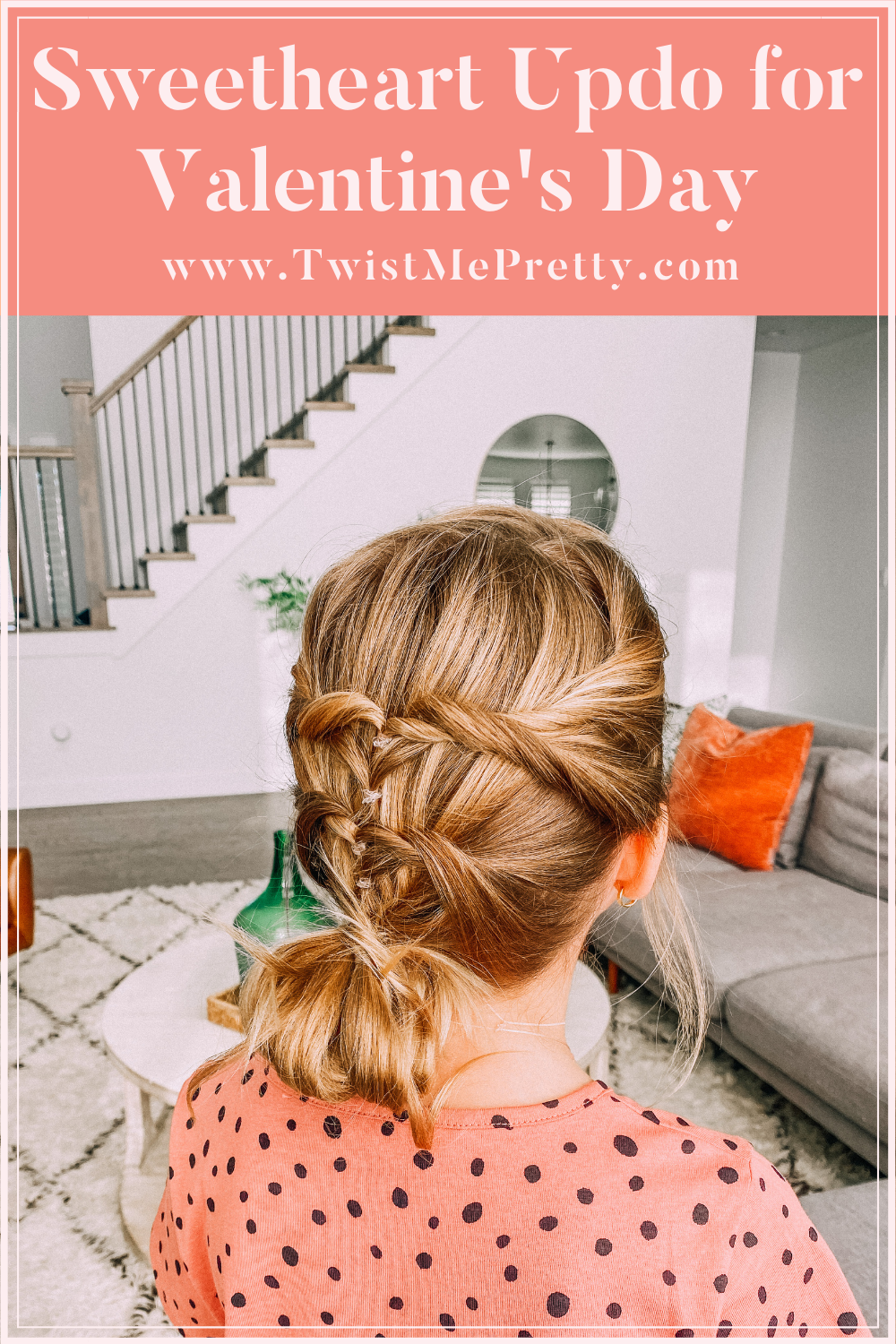 Supplies needed: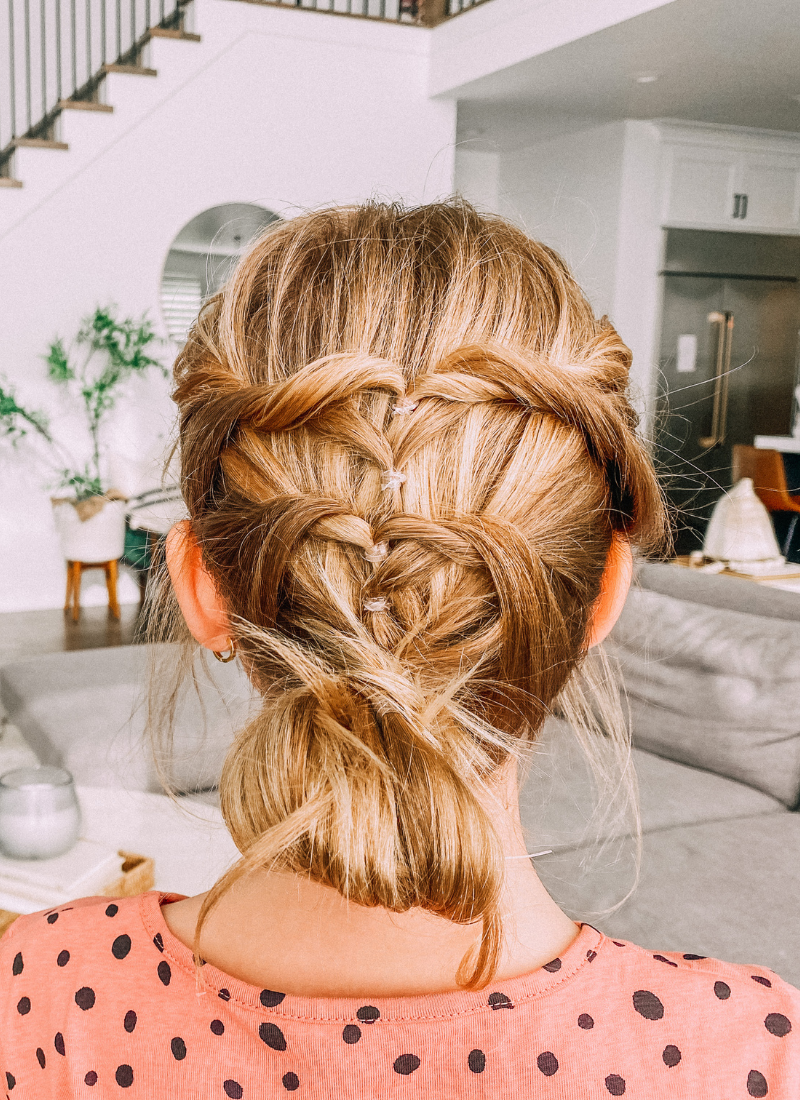 Step 1
Use your fingers or a comb to part hair on the side or down the middle. Whatever is more natural for your hair.
Step 2
Take 2 small sections from the front of the head by the hairline, one on each side of the part. Twist each section separately, inward towards the head while pulling them to the back of the head. Secure with a small rubber band.

Step 3
Grab a new small section of hair from the front of the head, just below the first section you used in step 2. Spray lightly with water and twist like you did the previous sections.

Step 4
While holding the twist in one hand, use your other hand and place 2 fingers under one twist you created in step 2. Take the new twist and use your two fingers to pull it behind and under the twist from step 2. Let it fall naturally while you repeat this process on the other side of the head.
Step 5
Secure the new sections in a loose pony with an elastic band, directly below the first elastic band. Pull out strands for added volume in the twists.

Step 6
Repeat the previous process of creating 2 new sections from the hairline and securing in the back of the head with an elastic band. You don't have to twist these new sections. Just secure them in a loose pony style.
Step 7
Repeat steps 3 and 4.
Step 8
Repeat the entire process down the length of the head until all hair is pulled back. Secure the bottom section into a loosely looped bun.
That's it! This is a really fun Valentine's Day sweetheart updo that is great for girls or women. This sweetheart updo would be perfect for a date night or for any time you want to get your daughter's hair out of her face and off of her neck. I love doing this hairstyle on fine hair, especially because it is a great way to make the most of thin, fine hair. If you do this sweetheart updo with thicker hair, be aware that you may want to do more sections of twists or expect your twists to be thicker than what you see on Savy.
If you do this sweetheart updo on yourself or your little girl, be sure to tag me in your pictures on Instagram @twistmepretty so I can check out your awesome skills!