Product Review for IL MAKIAGE Foundation
Hi, it's Sarah from The Dainty Pear! So I finally ordered the IL MAKIAGE Woke Up Like This Foundation. Have you heard of it? You may have seen it in your Instagram or Facebook ads. That's where I learned about it. After seeing it for a while, I decided to give it a try and of course, I have to share with all of you how it went. Here is my product review for IL MAKIAGE Foundation.
I have seen ads for this foundation forever and ever and so I finally decided to try it out. When I took the quiz online I got the shade 105. I was worried that I got it a little bit too dark but it is pretty darn close to my skin color. I'm just shocked. I took the quiz and wasn't positive that it would come out at my shade, but it did. It's crazy! It is super lightweight, which I love.
I'm not a huge foundation wearer. I will say, leading up to my 30's I started to wear it a little more, but still not a lot. Now, into my 30's I find myself wearing it more. Not always, but more for sure.
After putting it on you can still see skin texture. Which is great and totally normal. On the ads you see people be like, feels like skin…but no. It actually does. It's insane. They also sent a mystery gift which was an ink liner. And it is AMAZING. I totally geeked out on it. Generally, when my eyelash extensions are really full I don't put on the liquid liner or anything like that, but this one is water-based and turned out totally OK. I just don't feel like when they are super full I need a liner, but I really wanted to try it out and I"m so glad I did.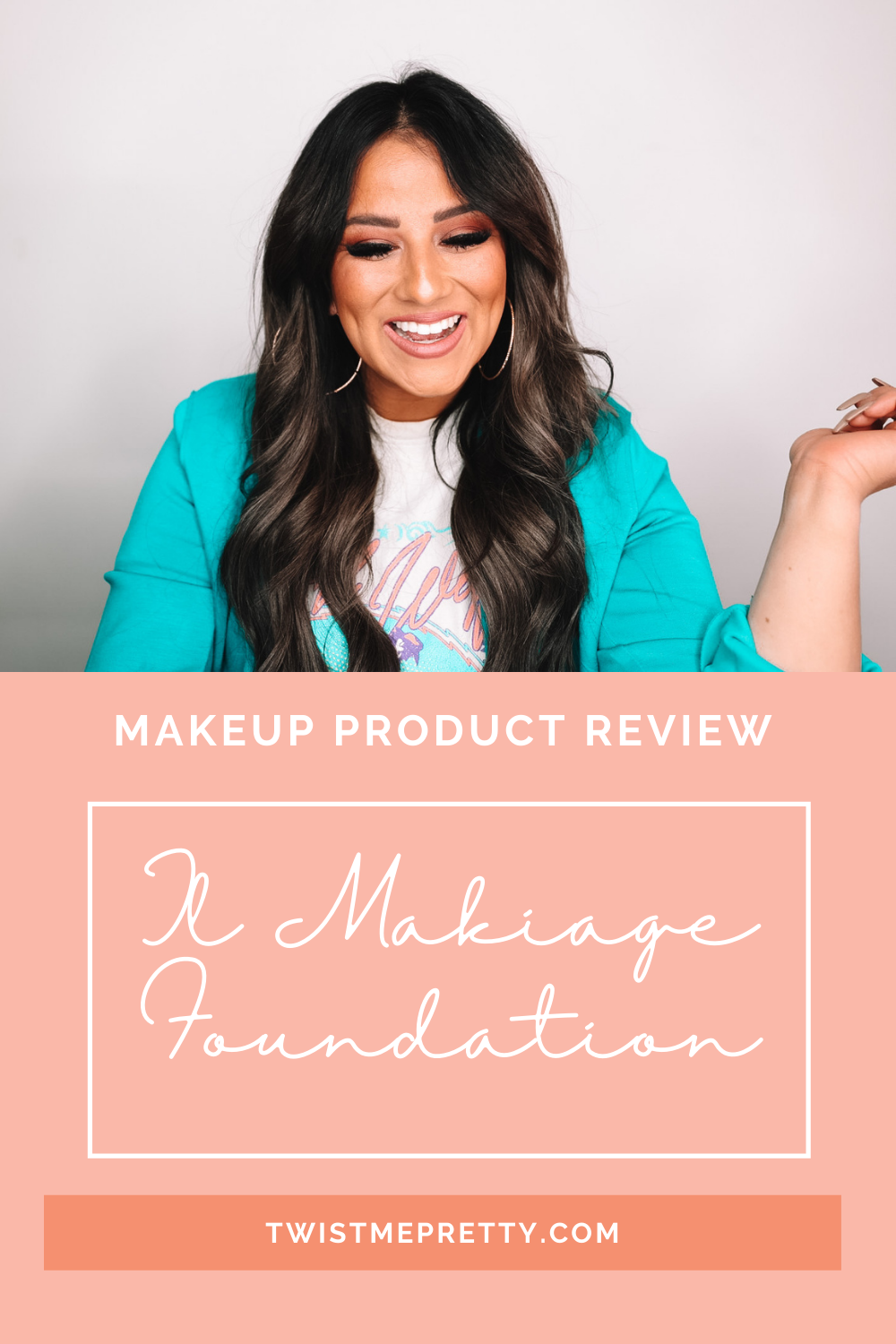 Makeup Tutorial Tips to Go With IL MAKIAGE Foundation
OK, let's talk about some brow, contour, bronzer, and blush.
I feel like we've got a pretty solid base and I'm loving the wing layer from the liner. OK, I love Primrose Anastasia Beverly Hills palette so much. I'm SO bummed because something happened and it shattered and powder went everywhere! If you've had this happen, you KNOW!!!! Hahaha.
What do you say we warm things up in here? First, contour…Makeup by Mario contour and my Patrick Ta brush (here's a similar one). Let's see how it did on the foundation. IT feels so good. I also added a bronzer and a blush. Glo Wish from Huda Beauty melts really well into your skin and has a really beautiful color. I got it in Berry Juicy. This is number three. That blush is SO GOOD.
Next is the Glo Wish Bronzer. I used the Sephora number 50 Pro Powder. So this bronzer pulls just a little bit orange. I would say that it does a really good job at warming up the face. I also used the Charlotte Tilbury beauty light wand.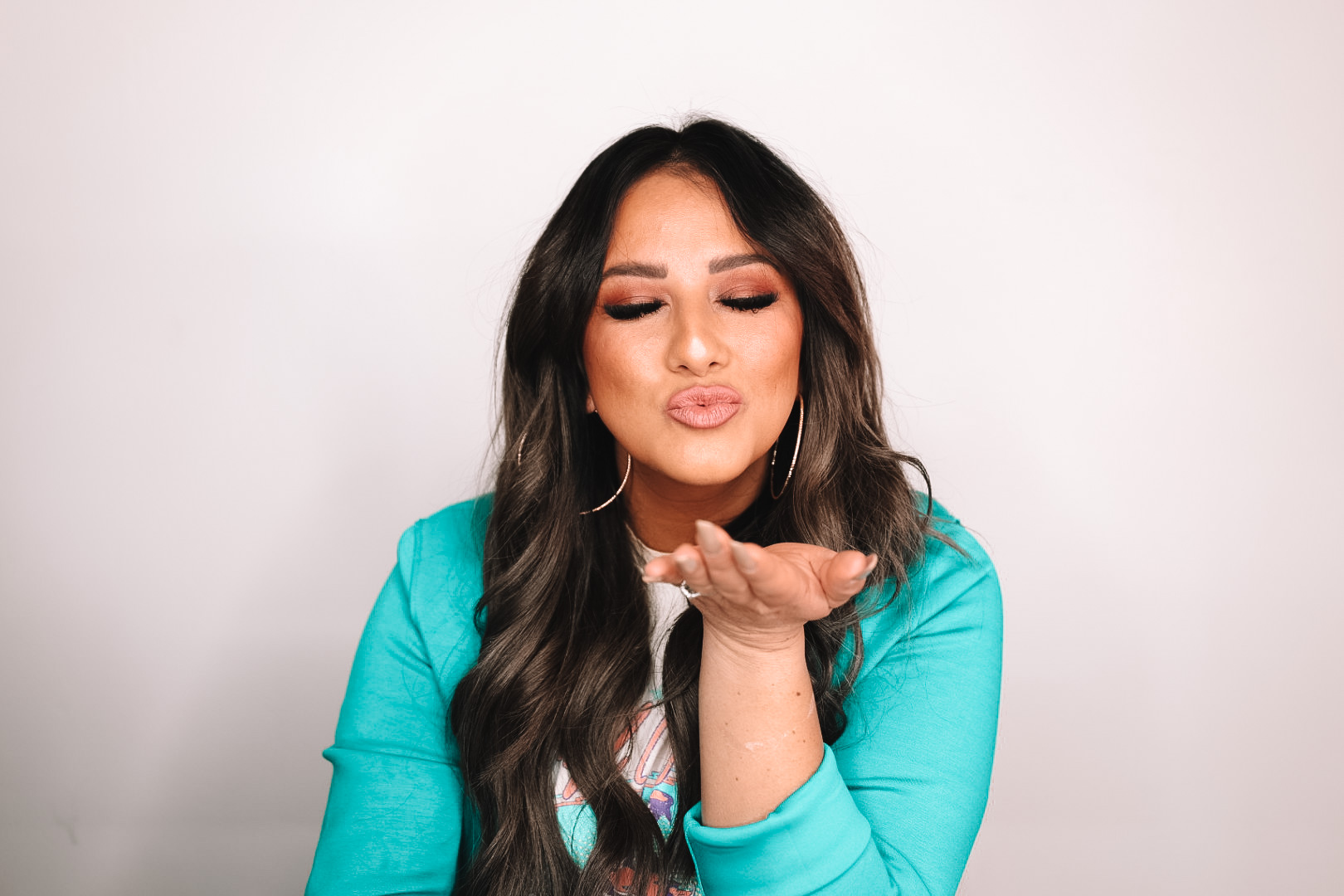 OK, another product that I'm really liking, that I think you guys will like, is the One/Size Preserve the Serve. The one thing I don't like about this setting spray is how it sometimes leaks from the sprayer. Just a little bit frustrating but it's fine and smells good! There are other ones that have a finer mist but this is fine, too!
On to the brows! I actually got my brows laminated several weeks ago, and I love it! It was awesome because my eyebrow hairs grow downward. So having them go up for a change, I was like, "Oh, OH, they can do that?!" It was kind of nice. I think I need to get it done again. I wonder if I keep doing it if I can train my brows to grow up. It's really a family thing. They just go straight down! Haha! But the lamination made it feel like I had more brows, which I really liked. I used the Charlotte Tilbury legendary brows to push those brows on up! Also, if you don't know, Abby has a lash serum that she swears by! You can use it on your brows too!
I took some Pillow Talk Lip Cheat Liner in the shade medium, which is a little bit darker for the lip liner, and used the YSL lipstick for my lips!
Product Review for IL MAKIAGE Foundation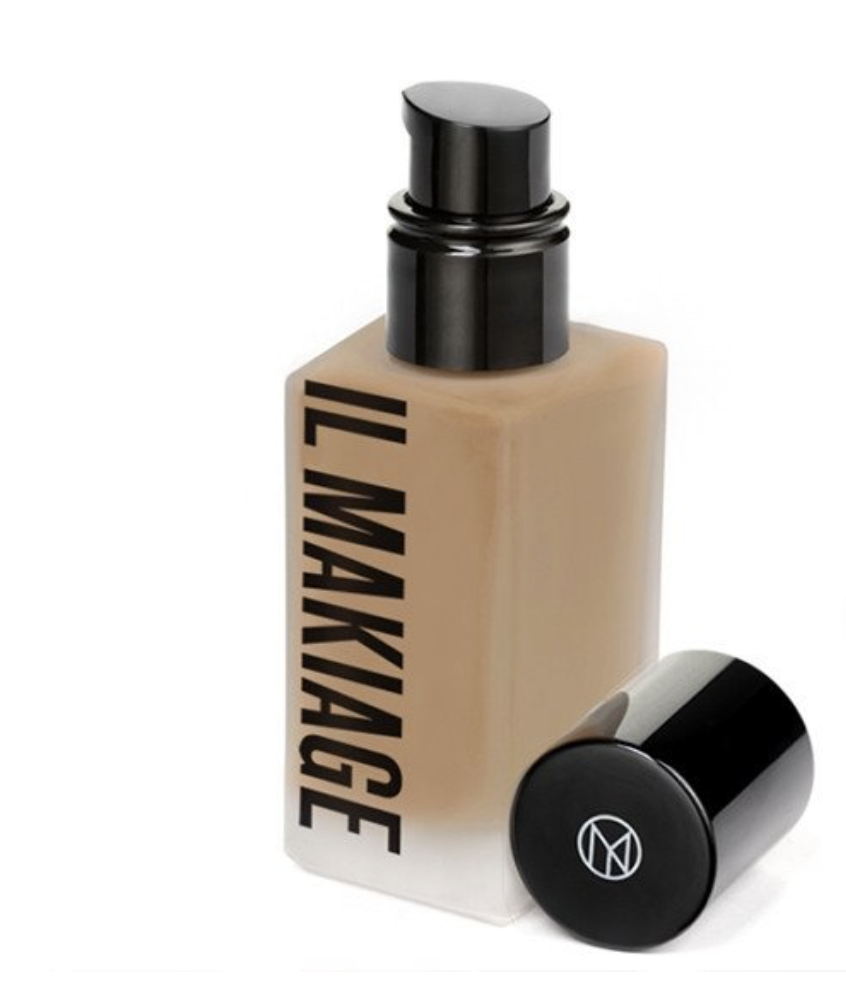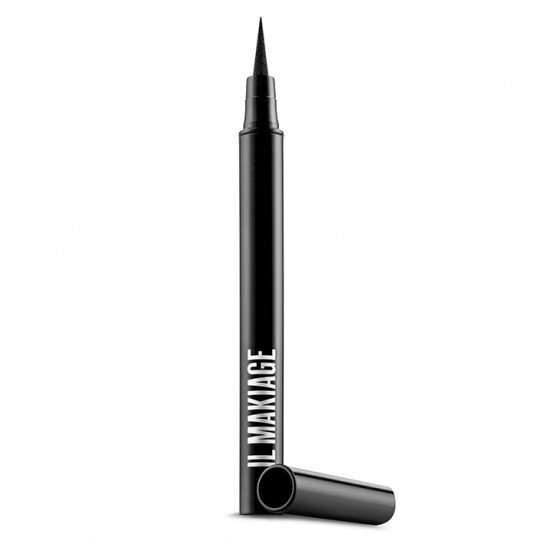 OK, recap time! IL MAKIAGE, where have you been?! I mean, they've been there, in my Instagram and Facebook ads for a long time, but I just haven't ordered any until now and I apologize for that. I'm sorry. Actually, I was missing out so I apologize to myself. Hahaha.
That's my official product review for IL MAKIAGE Foundation. I love this foundation so far. It is lightweight, it's buildable, it's beautiful. The shade matches my skin, and to be honest I'm still a little bit taken back by it, because how can an online quiz get it so right on!?!? Magic! The liquid liner is amazing too. I just put it on for the first time so I don't know how it wears or anything like that, but the application, putting everything on top of it…it's awesome! If you've tried it, Abby and I would love to hear your thoughts!
Hope you're having a great day!
XO
Sarah (@thedaintypear)
If you loved these tips and tricks and makeup product review, you may like these posts as well: