I love doing my girls' hair. Now that I have 2 bonus step daughters, I get to do little girl hairstyles almost daily! It's so fun to experiment and find what works for them and their hair. We are all having a lot of fun with new hairstyles. Today I want to share some easy boxer braids for little girls that I did recently on my step-daughter, Mollie.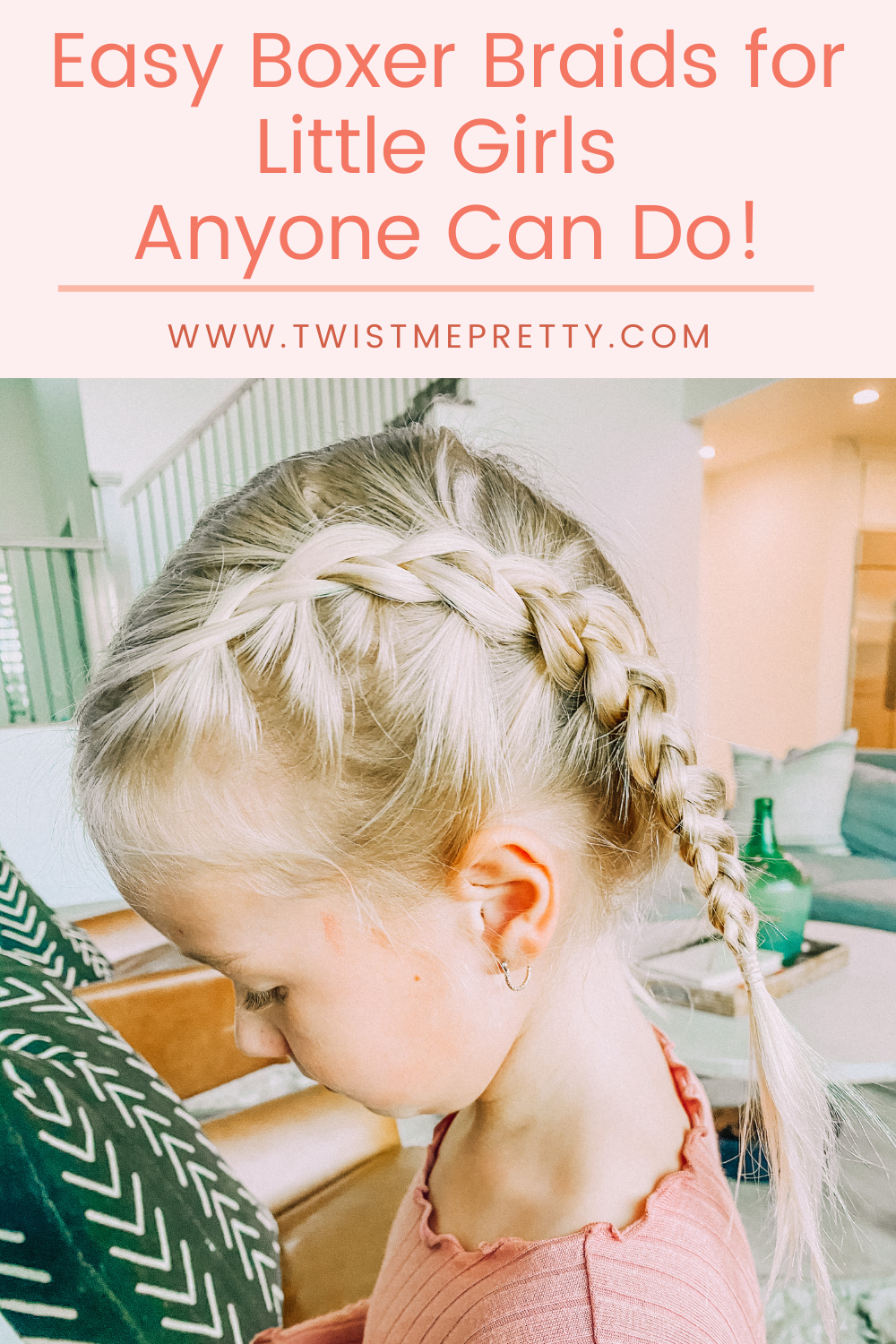 I think that dutch boxer braids are some of the easiest braids to learn how to do for a beginning braider. They are a simple braid but they can look really pretty on so many different types of hair. Also, I love fluffing the finished dutch braids a little to give the braids more volume and interest.
Mollie has fine hair so it can be tricky getting it to stay put in braids. But we've found that doing two braids instead of one helps those fine hairs to stay put. Also, if you keep your first few crossovers tight, that helps to keep those baby hairs in the braids where you want them.
View this post on Instagram
Easy Boxer Braids for Little Girls

Step 1-
For this boxer braids look and for Mollie's fine hair, I started by parting her hair into two sections and securing one side so it stays out of my way. You can see that I didn't go exactly in the middle for her. This is because of how her hair naturally falls. Don't be afraid to switch up where your hair parts when you are doing 2 braids! It can make for a really pretty finished look. And, it's a great way to incorporate any bangs that may be growing out.
Step 2-
To do dutch braids in an easy boxer braids for little girls style, you need to take a section from the hairline and split it into 3 strands. Take one of the outer strands and braid it under the middle strand. Repeat with the other outer strand.


Step 3-
One thing to note- dutch braids are done by pulling the outer strands of your 3 braid strands under the middle strand. This is the opposite of a 'normal' or french braid where you pull the outer trends over the middle strand. This is how you get the raised braid look of these boxer-style dutch braids.
Step 4-
As you braid the outer strands under the middle strand, add new sections of hair to the outer strands to incorporate more hair into your braid. Repeat as you continue down the length of the hair.

Step 5-
Secure the end of your braid with a small elastic band. (For my favorite hair tools and products, check out this post.)
Step 6-
For added volume, fullness, and fun– fluff your dutch braids! To do this, hold the end of your finished braid in one hand and pull out the braid 'stitches' just a touch. Don't pull them out so far that you undo your braid completely, just pull them enough so the stitches look more full and loose. This is easier to do on thick hair, but you can still do this on fine hair, too.
Step 7-
Repeat all steps with the other half of the hair you are braiding.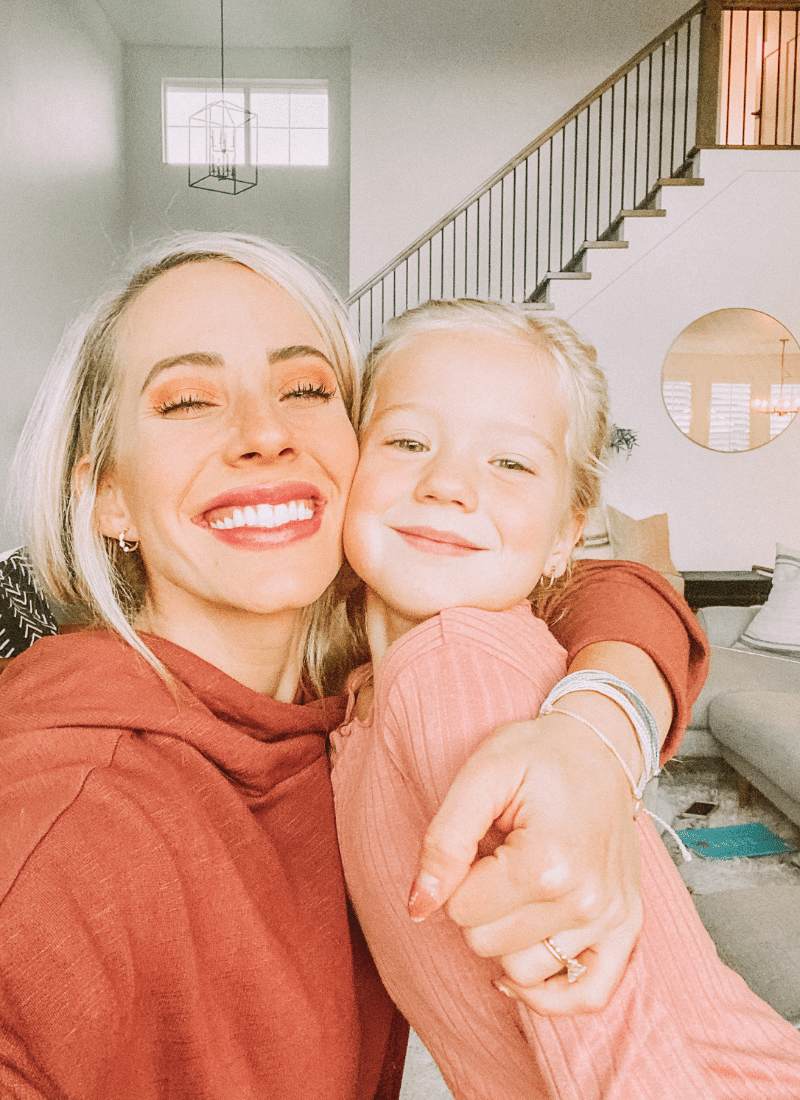 Step back and enjoy your beautiful easy boxer braids for little girls! For a more detailed tutorial video, please see the below video from my YouTube channel @twistmepretty. And, as always, follow me on Instagram for more fun hair tutorials for girls young and old! My Instagram handle is @twistmepretty.