I have been dying to tell you all about my new product, Bloom Eyelash Serum. It's my most favorite and beloved beauty secret! Bloom has been in the works since March. But, I've been making it on my own for years. This eyelash serum is a big reason why my lashes look the way they do. I have been impatiently waiting for the green light to share it with you all because I know you'll love it!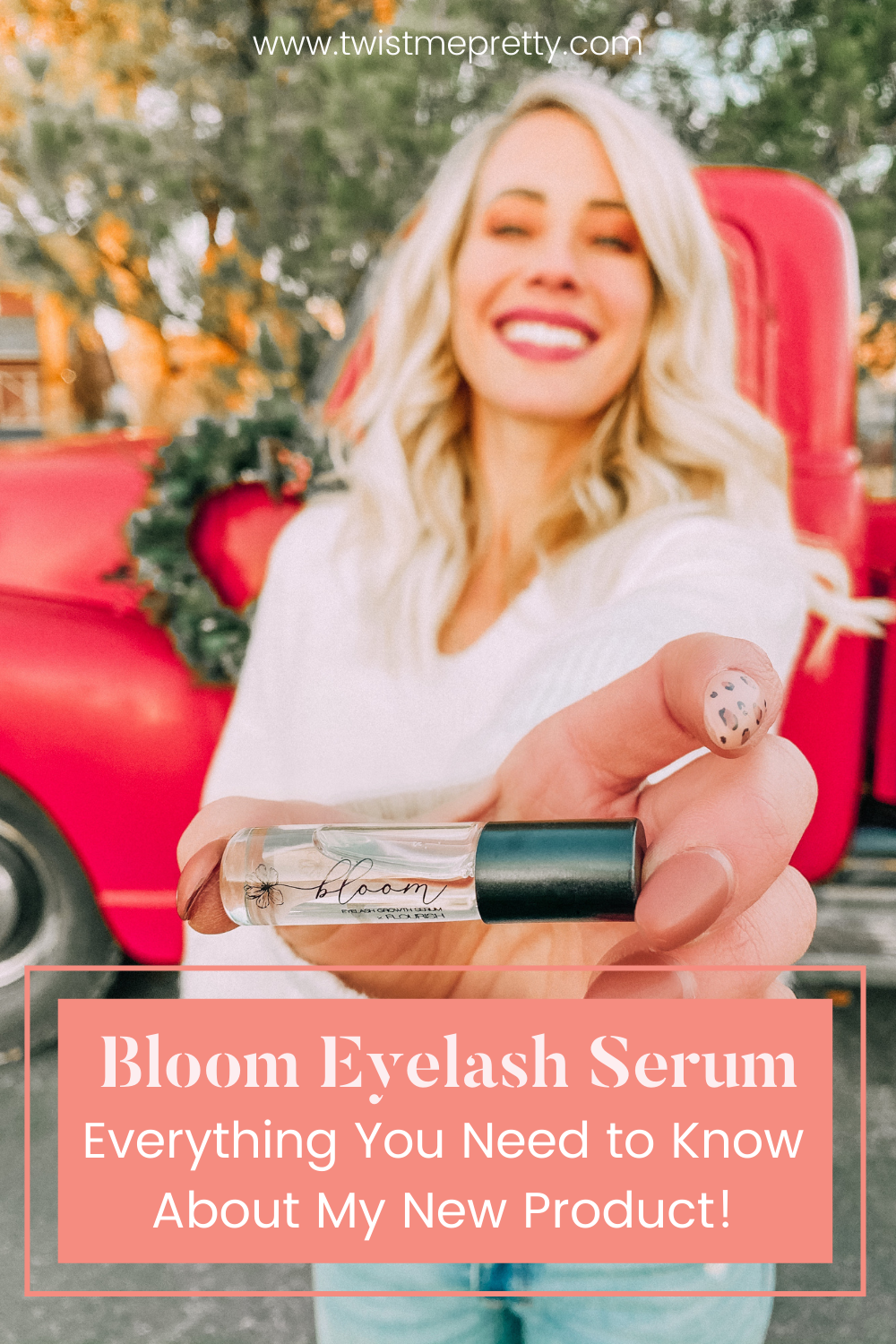 Here's more information about Bloom Eyelash Serum and how it can help you have the eyelashes you've dreamed of.
What is Bloom?
Bloom Eyelash Serum is my secret to gorgeous lashes. And it's about to become your favorite product! Bloom will take your eyelashes to the next level with its blend of all natural oils that has taken over 3 years to perfect. It's locally blended by a Certified Aromatherapist which ensures every drop of Bloom is as good as the first drop. I can't wait for you to get your hands on it!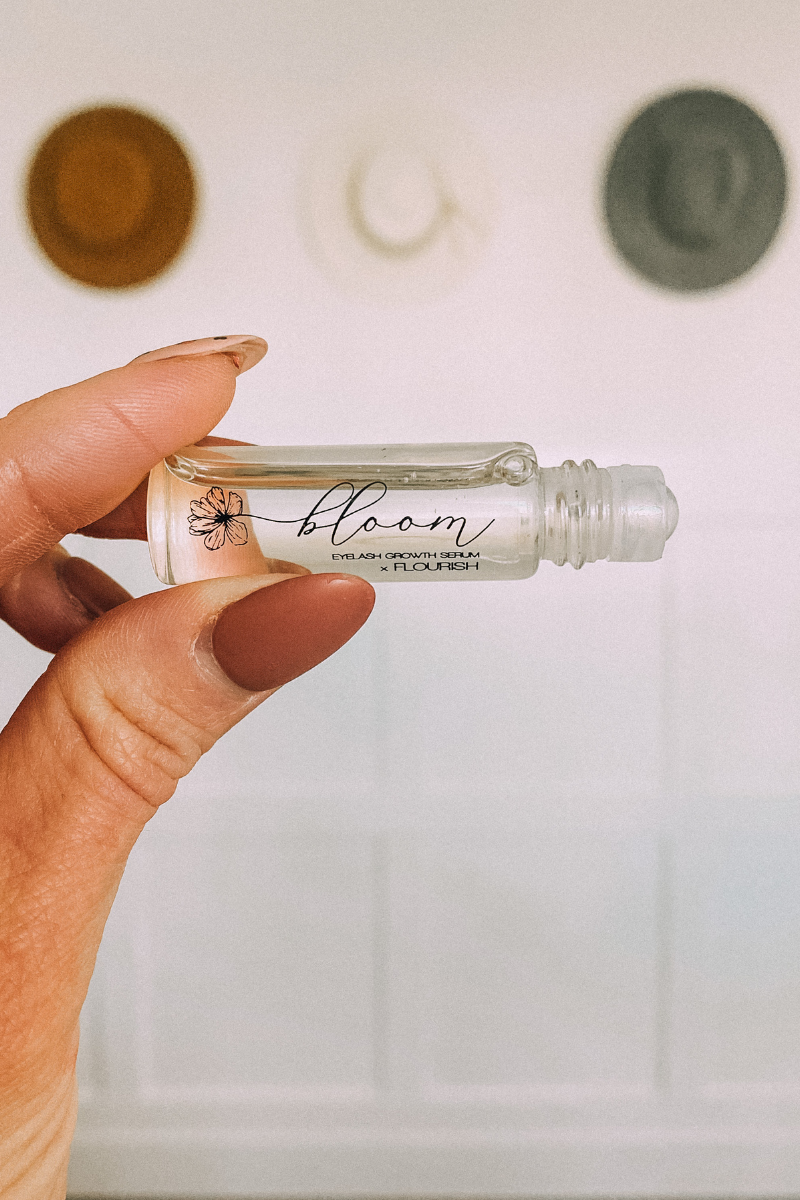 How does Bloom Eyelash Serum work?
Bloom promotes new eyelash growth while also strengthening your eyelash follicle. We bottled this eyelash serum in a roller bottle to make it super easy for busy women to apply. To use it, you simply apply the serum at night on clean skin. Roll the product onto your lash line and/or your eyebrows. Use your ring finger to blend the oils into your skin and let Bloom eyelash serum work it's magic while you sleep! For optimal results, be sure to apply Bloom daily for a full 6 weeks.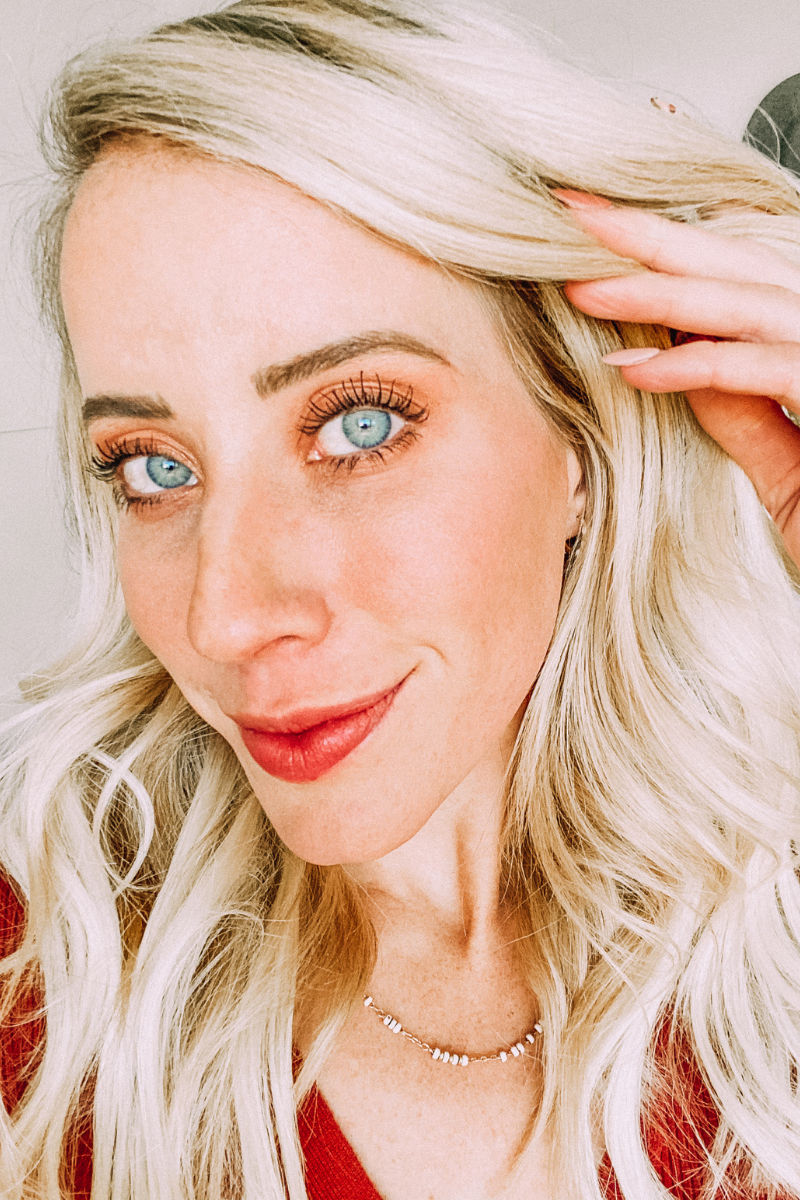 Check out all the details and place your order on my shop HERE.
For a full tutorial, see the IGTV below.
View this post on Instagram

Hair products used:
Sebastian Trilliant Texture Spray
Flourish Trio Curling Wand Set
For my favorite makeup products and my simple makeup routine, check out this post here.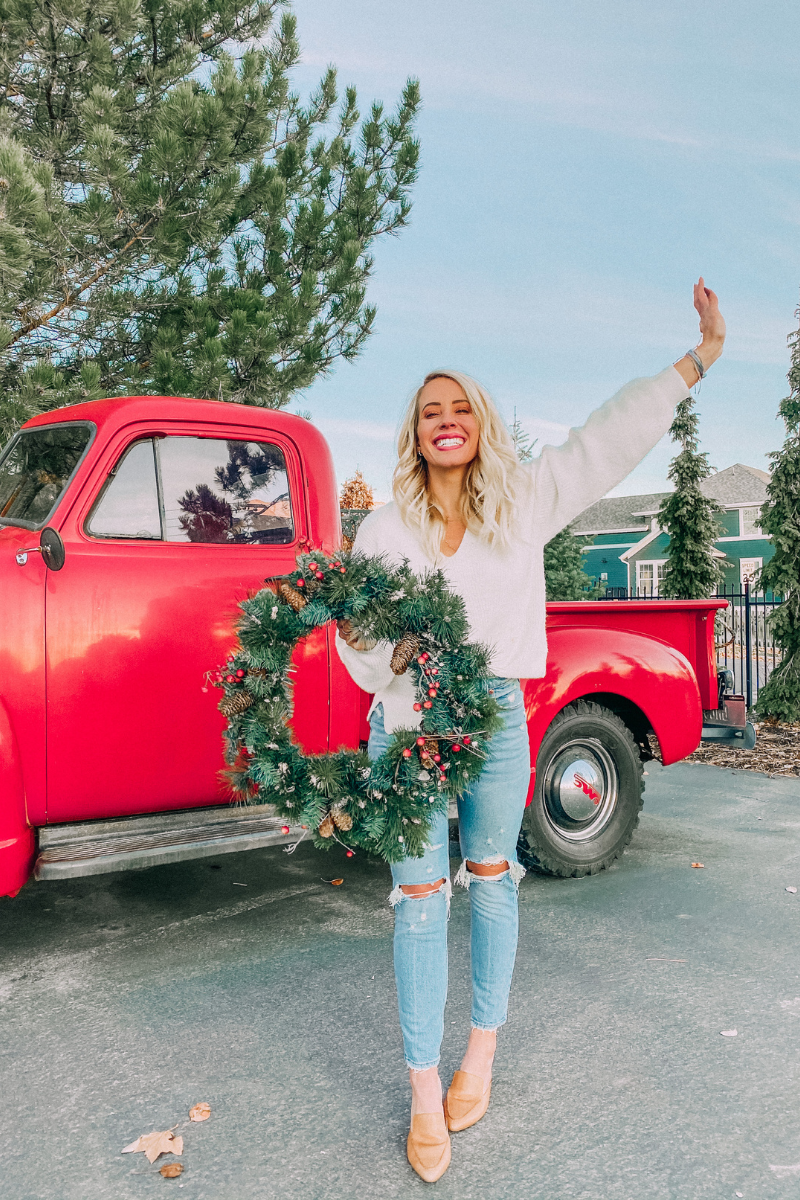 I want to thank everyone, from the bottom of my heart for supporting and watching and buying and just loving the crap out of me and my family. I truly feel so grateful to have such an amazing community to share my life and passions with and I'll forever be grateful for you!