Gift Guide for Dads
Does anybody else feel like men are SO hard to buy gifts for? I swear they already have everything, and everything that they don't have and want is like 9 million dollars. It is a real struggle that always leaves me baffled as I try to shop for them last minute. In an effort to make all of our lives easier I have compiled the ultimate gift guide for the dads in your life. As you all know I recently got remarried and I still work really hard to stay on good terms with my ex-husband. We don't have the traditional "dad" situation in our family and you may not either, so know that these gifts will work for all of the men in your life, whoever they may be!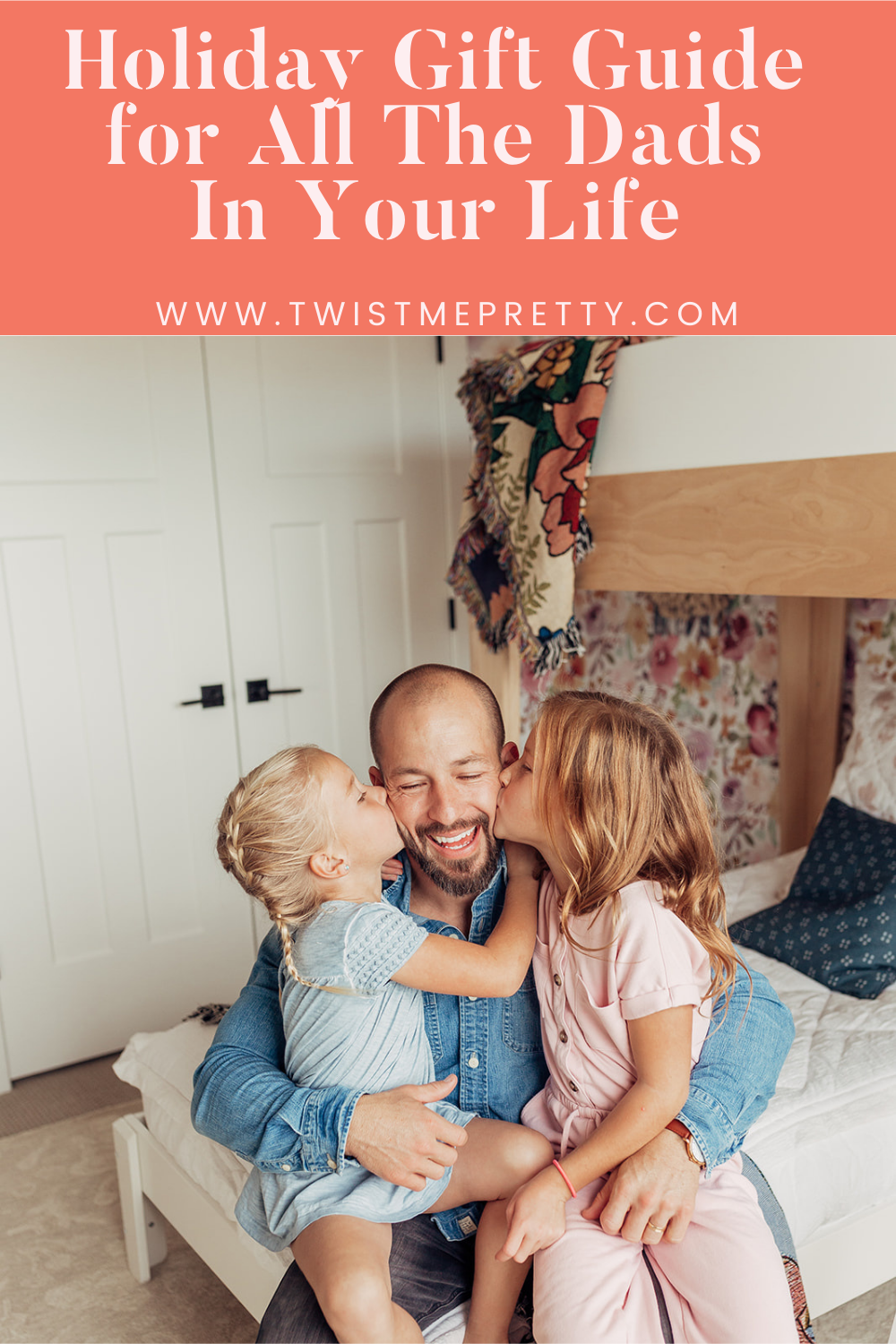 For the tech lovers
MVMT Watch: What guy wouldn't love a sleek and simple watch like this? I love this brand and the quality is top notch. This watch has a main dial and three sub dials for a 24-hour clock, a 30-minute timer, and a 60-second timer; movement is battery-powered 6-hand chronograph with date. So it for sure covers ALL of your bases in the watch department. Right now it's on sale, so RUN! Your man will so excited when he's opening this up on Christmas morning.
Smart Watch: As you can tell I think that a watch is a really great Christmas gift. I love this Fossil smart watch and it comes with all of the bells and whistles that your tech lover would require. There are quite a few different color options and it's on major sale right now!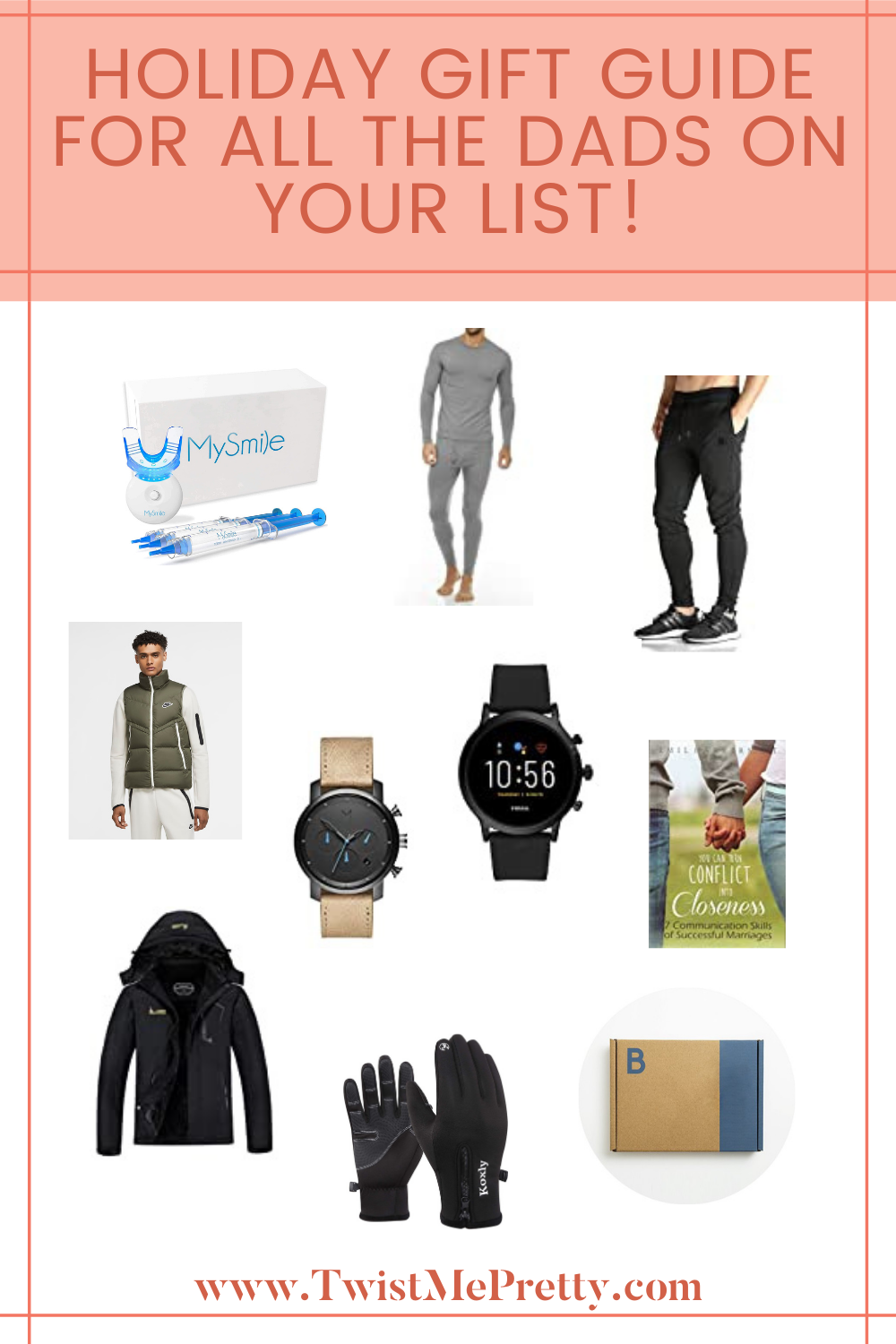 If your dad likes to look good
Nike Puffer Vest: For the man who likes to look good, this vest is was made for them! I love the sleek look of this Nike puffer vest. It's versatile and WARM. Your guy will also love the big pockets on this vest. It's just a great winter staple piece, which makes it the perfect gift.
Winter Coat: I really like to get practical gifts that will get a lot of use and not end up being a giant waste of money come January. Since we live in Utah a coat is obviously a must have that will be used over and over again for years to come. This ski jacket/winter snow coat is amazing and has almost 5,000 perfect 5 star reviews. What's the best part? It's less than $100! You can't beat that for a winter coat that is actually warm and great quality.
Joggers: Joggers have become pretty much an essential closet staple in 2020. I guess quarantine did have a bright side right? I know I am not one bit mad about the jogger trend and I don't think that men should be either. These men's joggers are an amazing slim fit and have zippers at the bottom. If your guy likes to be comfortable then he will love these! They come in five different colors and they are all wonderful.
Practical Gift Ideas
Thermals: Fleece lined thermals? Um, yes please! Have you ever heard a more cozy description in your life? I know I sure haven't. These thermals are a poly spandex material so they are not going to leave you sweating your brains out, but will absolutely do their job and keep you warm. If you have a man in your life who likes to be outside during the winter, then he will love and appreciate you for buying him these.
Gloves: These winter gloves are incredible and less than $20! They have a zipper that makes putting them on and taking them off a piece of cake. They are windproof, waterproof and have touchscreen fingers. Check, check and check.
Out of the ordinary gift options
Teeth Whitening Kit: If your man would like his smile to be a little on the whiter side, then this gift is for him. This dental grade teeth whitening set only requires 10 minutes of their time and their teeth will instantly be whiter. It's also on sale right now, so be sure to snag yours soon!
Bird Scooter
Marriage Book: If I could give you one piece of marriage advice it would be to read this book! Communication is such an important part of marriage and can also be one of the most difficult concepts to master. This book highlights 7 communication skills to help your marriage be a successful one. I would HIGHLY recommend that you and your spouse both read this book and then let me know how much it has helped your marriage.
Subscription Box: I love a good subscription, because it's like guaranteed fun every month. This company has nailed the perfect men's subscription box. Their boxes are customizable to fit your man's exact likes and wants. They have a lot of really unique products available that I think any man would be excited to have show up in the mail each month! A subscription box is literally the gift that keeps on giving!
Gifts that spark quality time
Getaway: Experience gifts are my absolute favorite gift to give and to receive! Getaways allow for quality time that I'm sure is much needed for both parties. You can make this a fancy getaway or just a little weekend staycation. Matt and I love traveling together, because it strengthens our relationship and we always create lasting memories that we know we will treasure for years to come.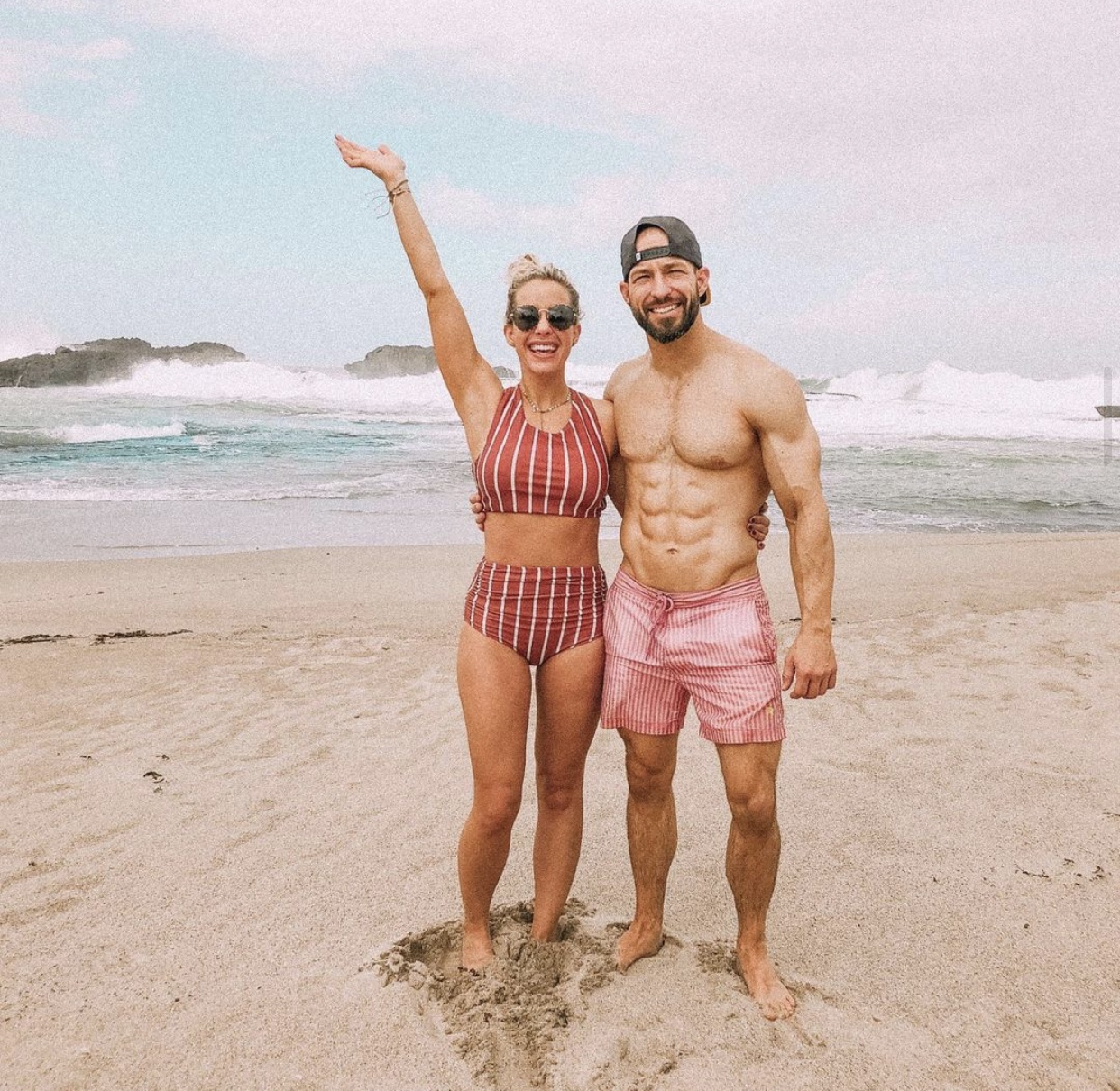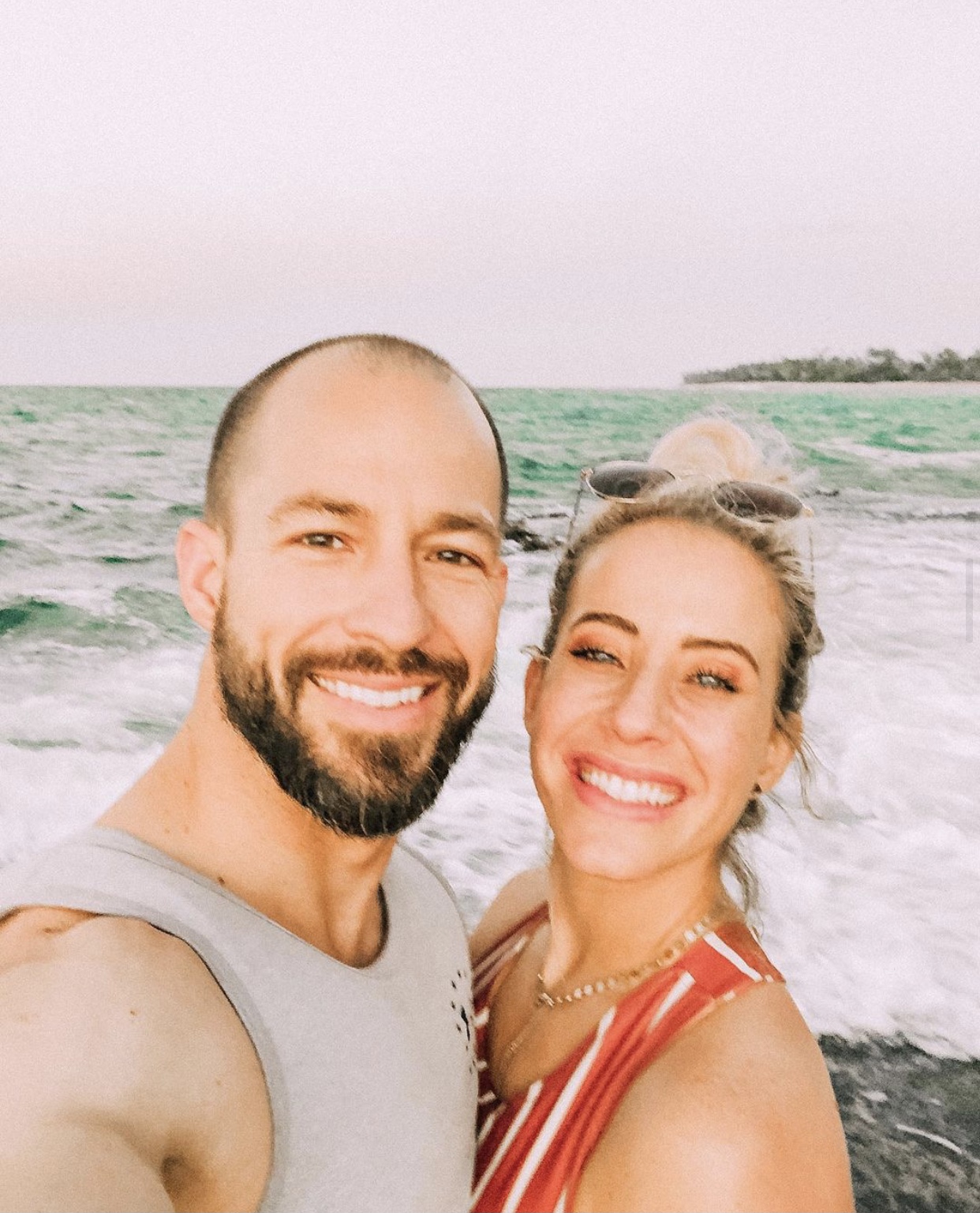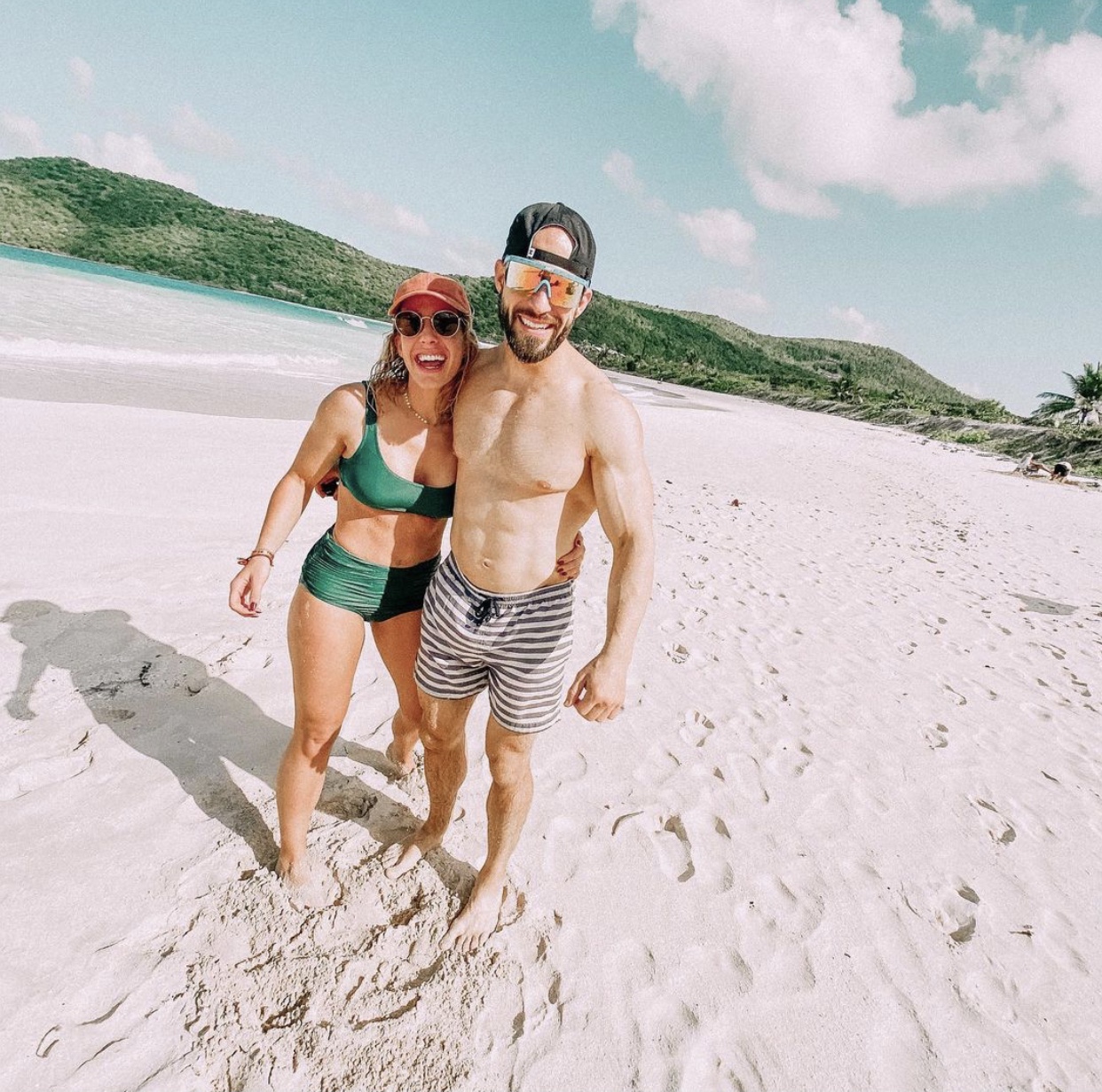 Massage: Have you ever seen an unhappy person getting a massage? The answer is heck no! Massages are the perfect gift for any man who needs an excuse to relax and enjoy a little downtime. I would suggest making it a couples massage, so you get to cash in on the gift as well.
I hope that this gift guide for dads has given you some ideas on what the perfect gift for the man, or men in your life would be!
Are you looking for more Christmas gift inspiration? Check out this gift guide for moms or this gift guide for kids.