I'm so excited to share this room reveal with all of you! We recently moved into this home when Matt and I got married (see here for more on our wedding). We've been taking our time to make this home ours, and it's been so incredible to be able to create a home that feels comforting for all of us. The first room we wanted to complete was Mollie & Demi's. Today I want to show you how we created this whimsical and feminine shared girls bedroom.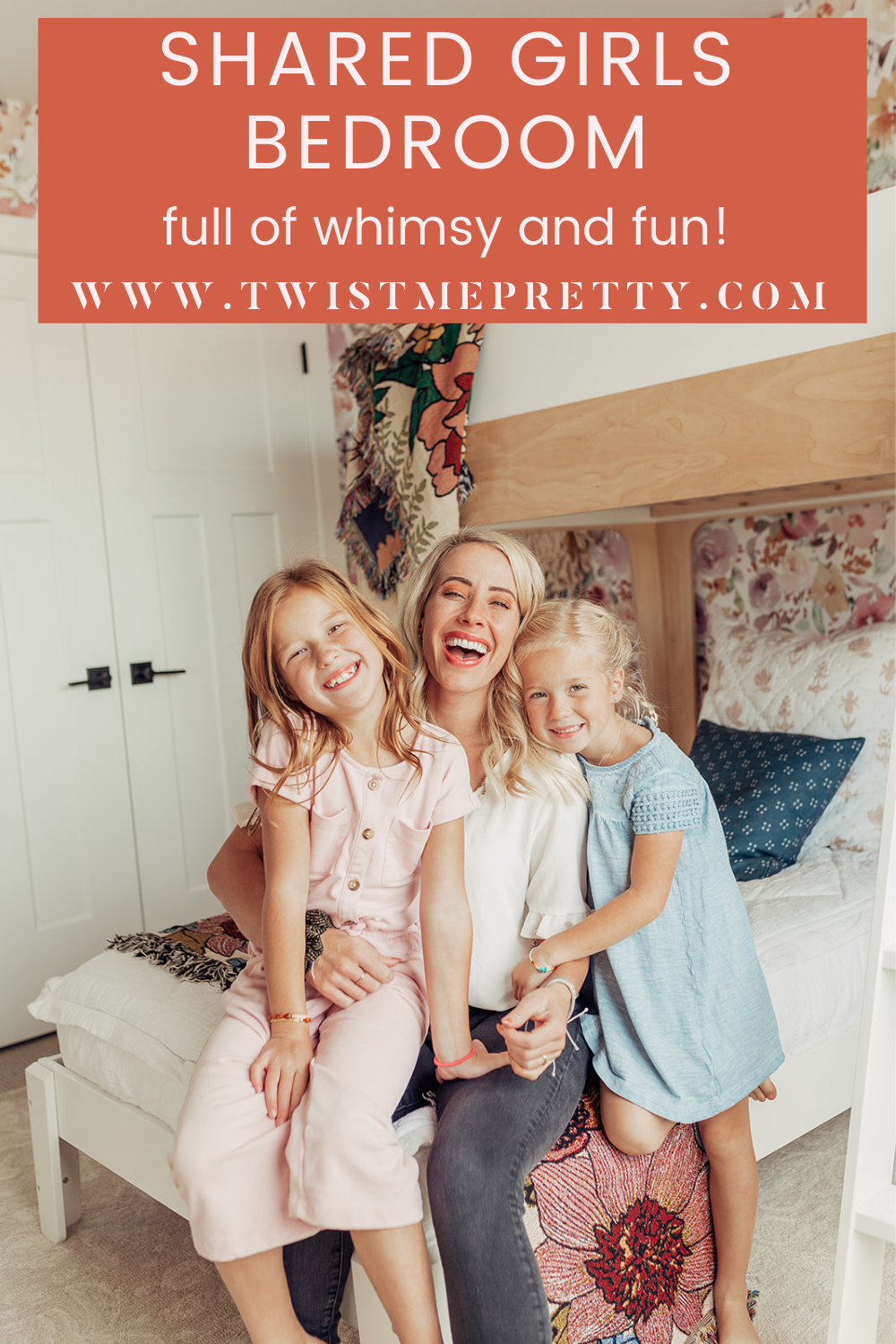 For Mollie & Demi's shared girls bedroom, I called on Kelsey Crandall again from Alika Design. She and I have worked together many times, and I love her work! (See what we did with Savy's old room here, my master bedroom here, and why you should hire a designer) I love working with Kelsey, and I knew that she would have amazing ideas for how to bring all of the different elements together. She totally pulled off the whimsical, girly vibe I was going for!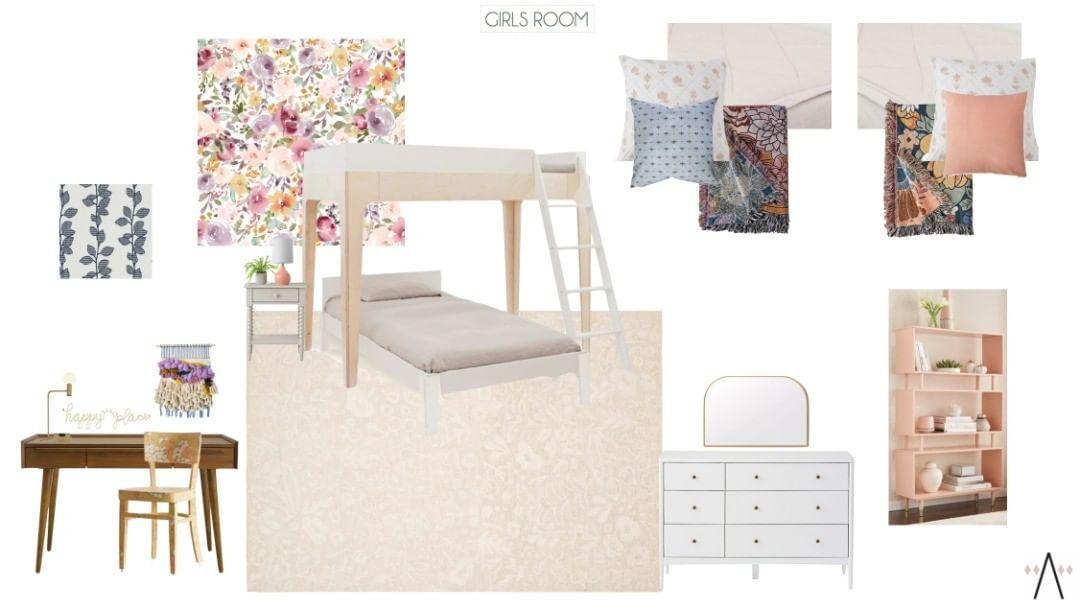 The Shared Girls Bedroom- Before
I couldn't wait to fix up Mollie and Demi's new room in our home. They had their own room in Matt's old house, but it wasn't ever decorated. Also, if you can believe it, Mollie was still in a crib when Matt and I got married. That was the first thing on the list to change when we completed their shared bedroom!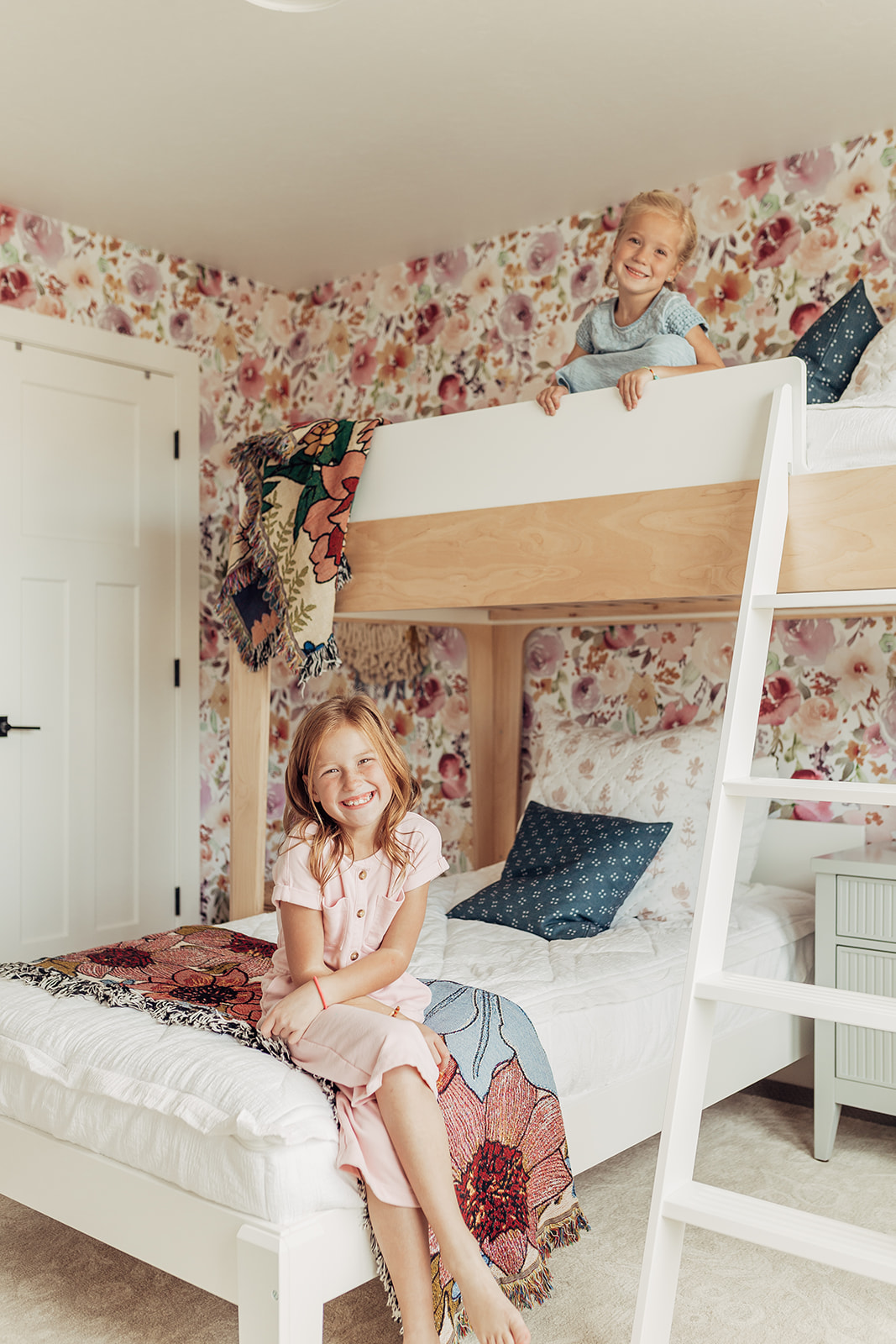 I was also really excited to give these special girls a beautiful, girly, feminine space for them to be able to relax in. Since most of the furniture in our home came from my house, I really wanted the girls to feel welcome and comfortable. Creating this beautiful space for them was really important to me.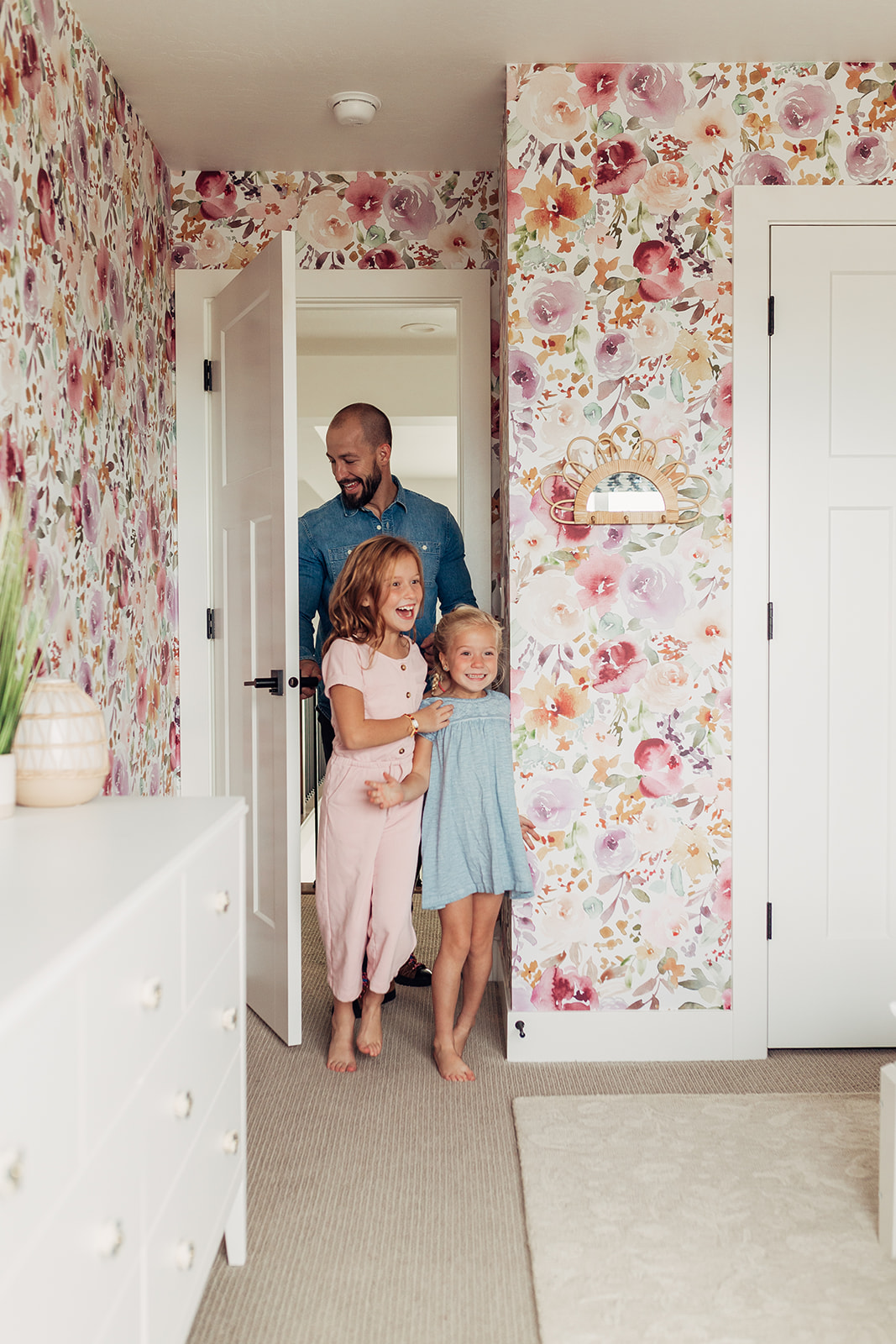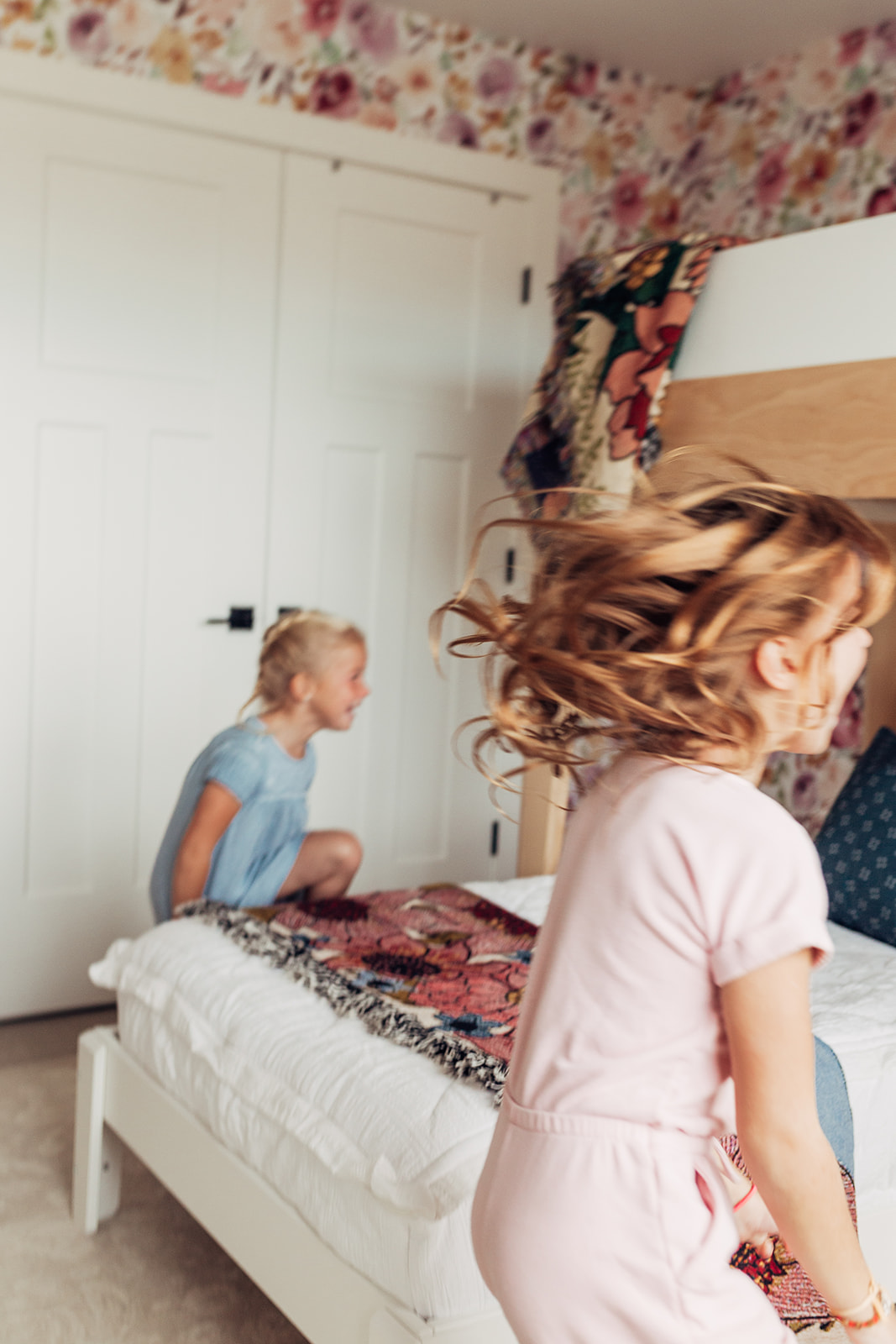 The girls were living in the only room in the house without any real furniture. After we got rid of Mollie's crib, gave away Demi's bed, and got rid of their old dresser, we had to start from scratch in their new room. This is the first room we've finished and the girls are so happy with how it turned out. It's really fun for them to have a retreat now away where they can get away from the chaos when they need to. And we had to add a swing, it was the one item that Mollie has always wanted in her bedroom!

Getting Started
We started with the wallpaper. It was our jumping off point. It combined the beautiful florals the girls and I love, with some whimsy that reflects their young ages. I was super nervous to wallpaper the whole room. I had to take a deep breath and trust Kelsey when she suggested we do all 4 walls. As I expected, Kelsey was right and it turned out beautifully!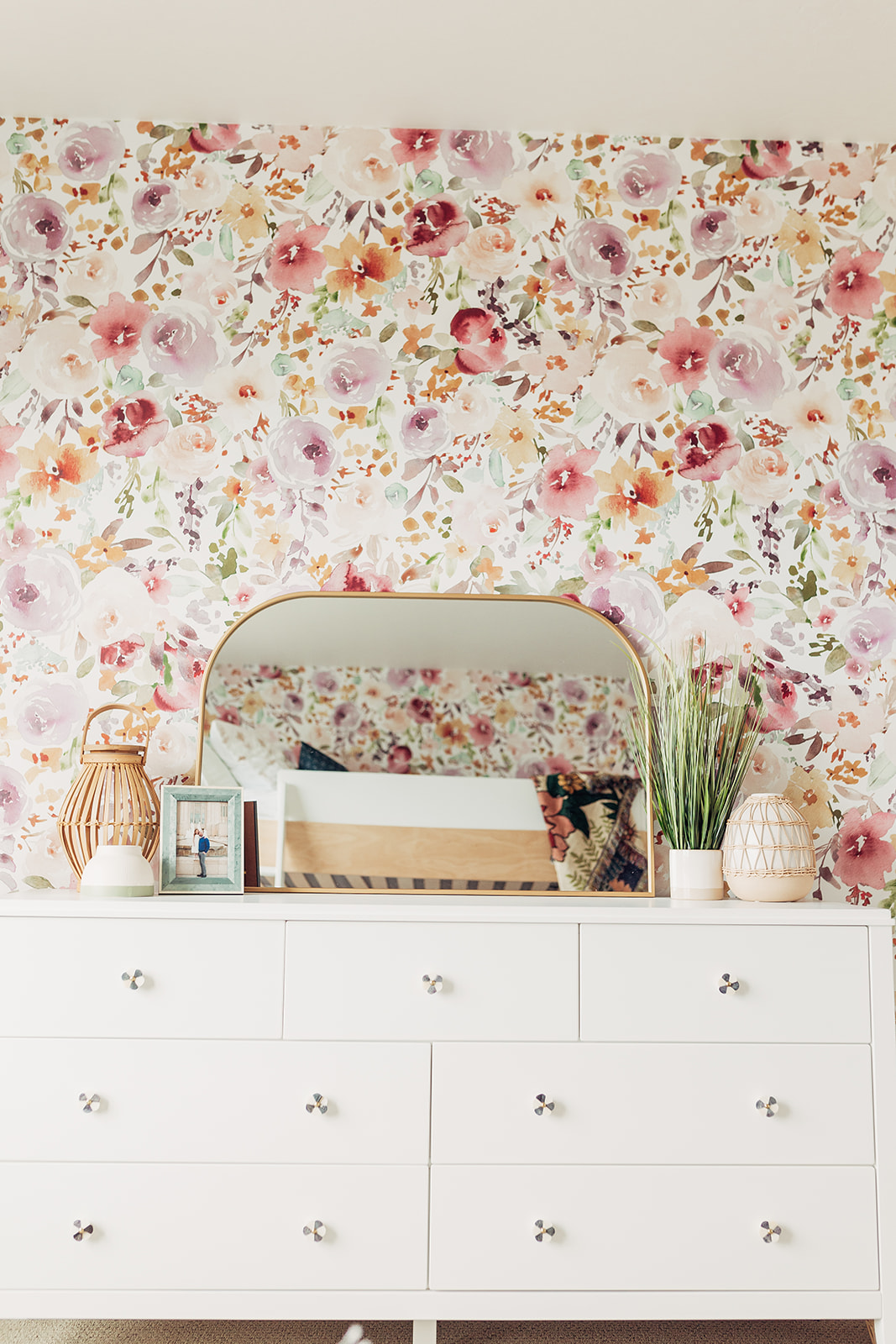 I loved working with Loomwell for this project. I've used a few other wallpaper brands in the past and theirs is the easiest to work with in my opinion. *Use code TWISTMEPRETTY for a discount!*
I'll have a whole breakdown for how to apply wallpaper soon, but I wanted to share a few tips here, too.
When applying wallpaper remember these things:
-Choose a brand that is easy to work with, like Loomwell.
-Don't be a perfectionist. Give yourself some wiggle room, literally, for the best result.
-Be sure to align the wallpaper on the sides and give yourself extra length on the strips so you can adjust the pattern as needed to line up with the piece next to it.
-Take deep breaths!
-When all else fails, call in help.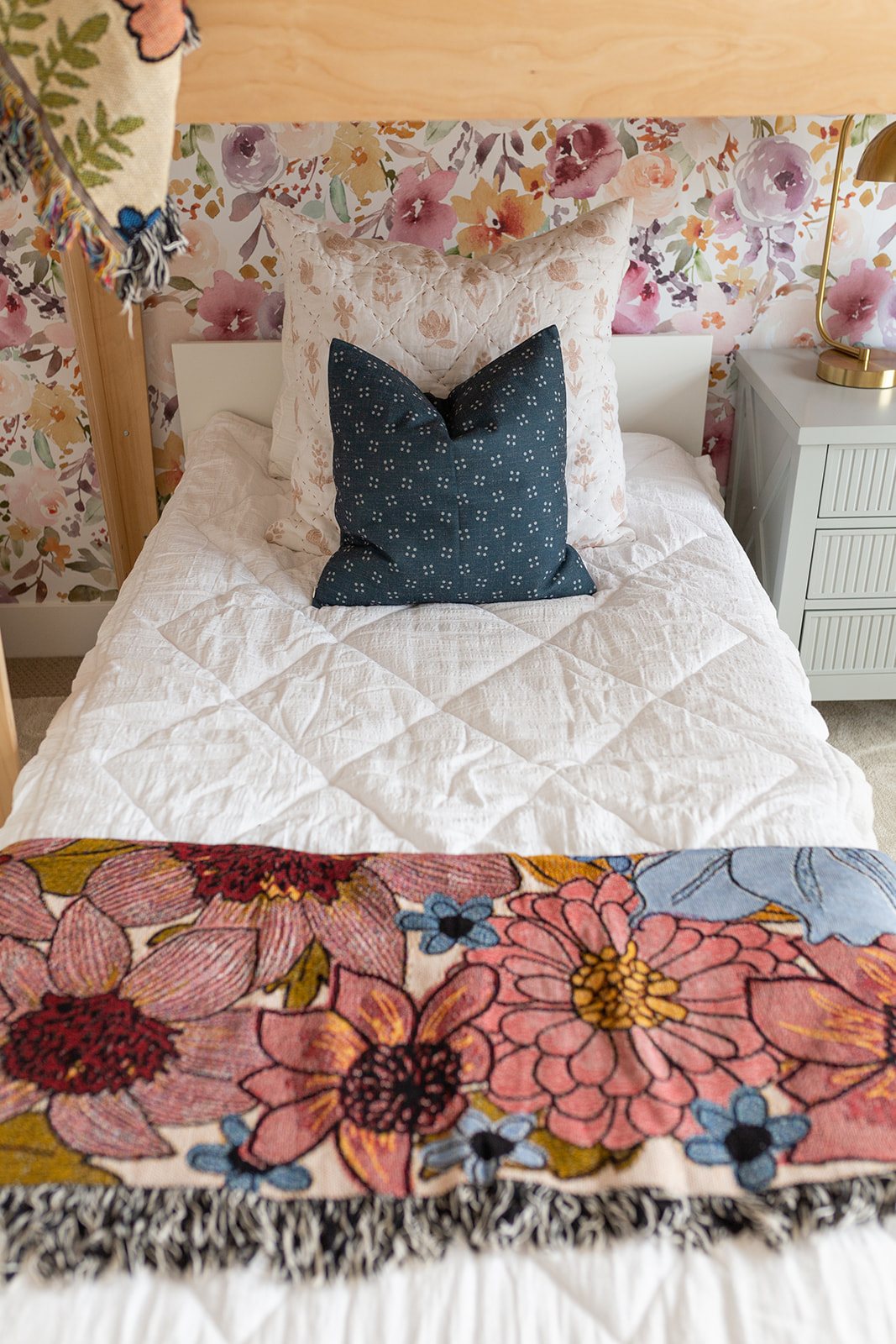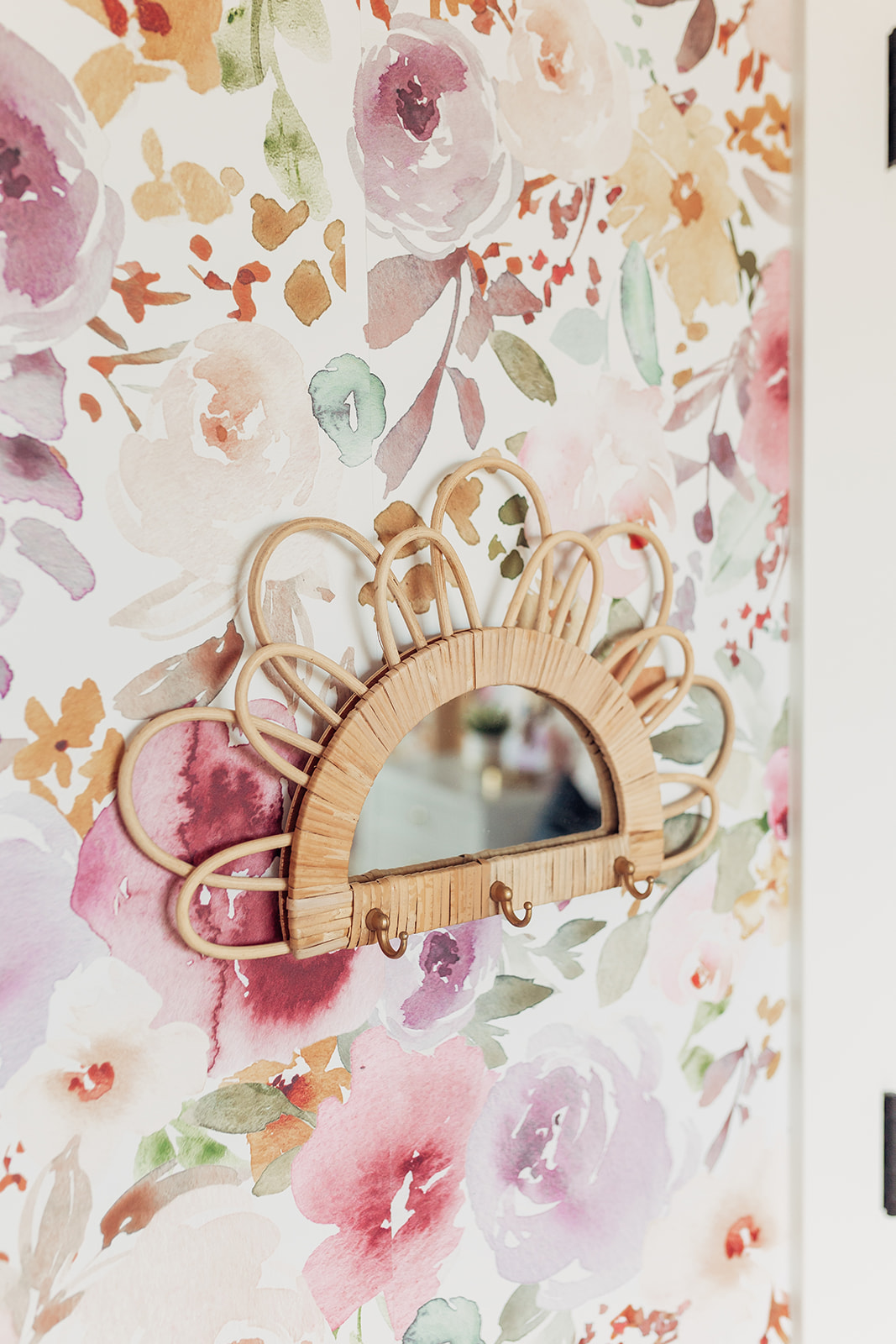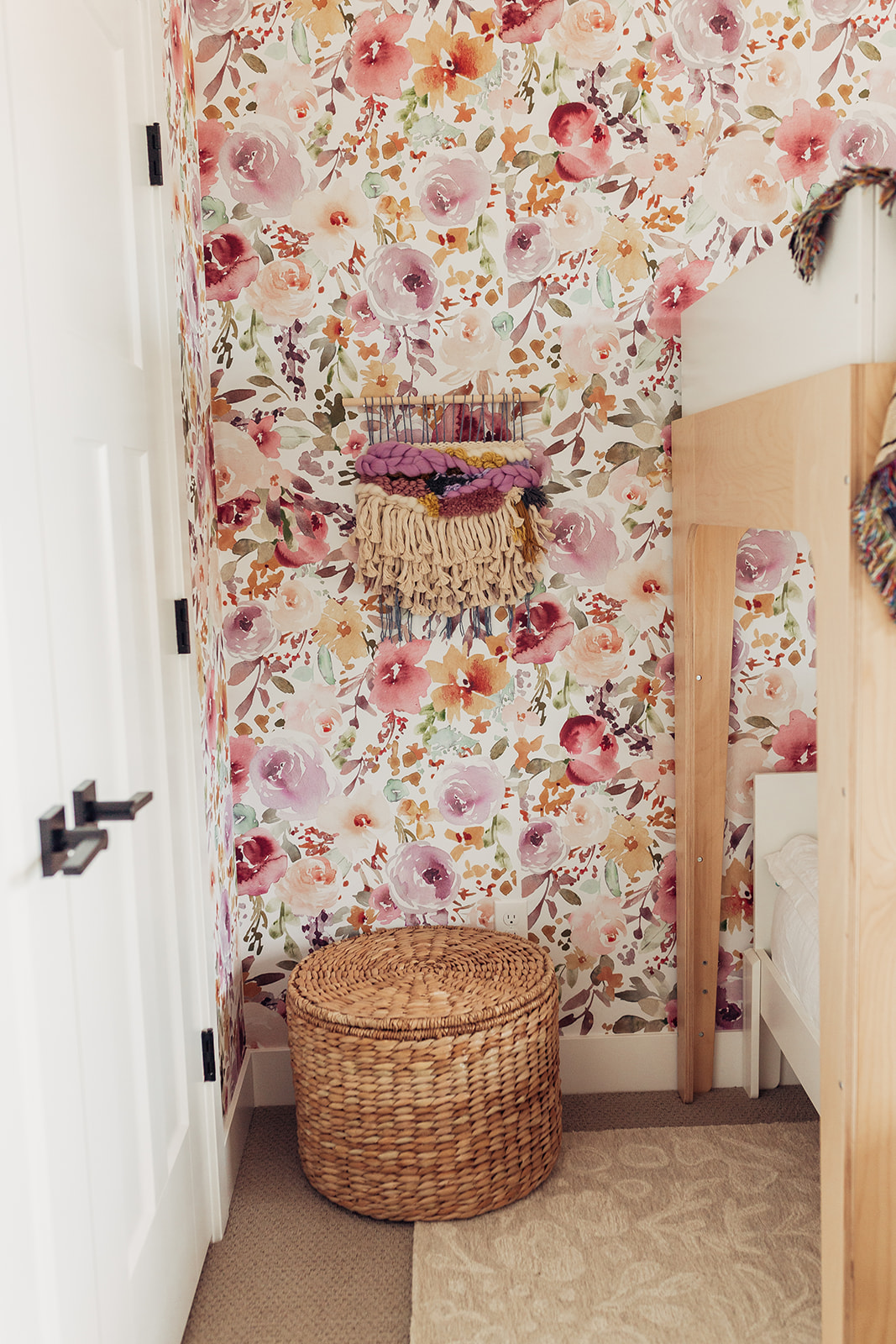 Window Shade
I'll be honest, when I opened the box for the Roman Shades, I was very nervous. They were much busier than I had envisioned and I was not sure that they would work with the wallpaper we had installed. When Uptown Drapes installed them for me, I had to take a step back and trust in Kelsey's vision. Of course, she was right and they looked beautiful with everything else in the room!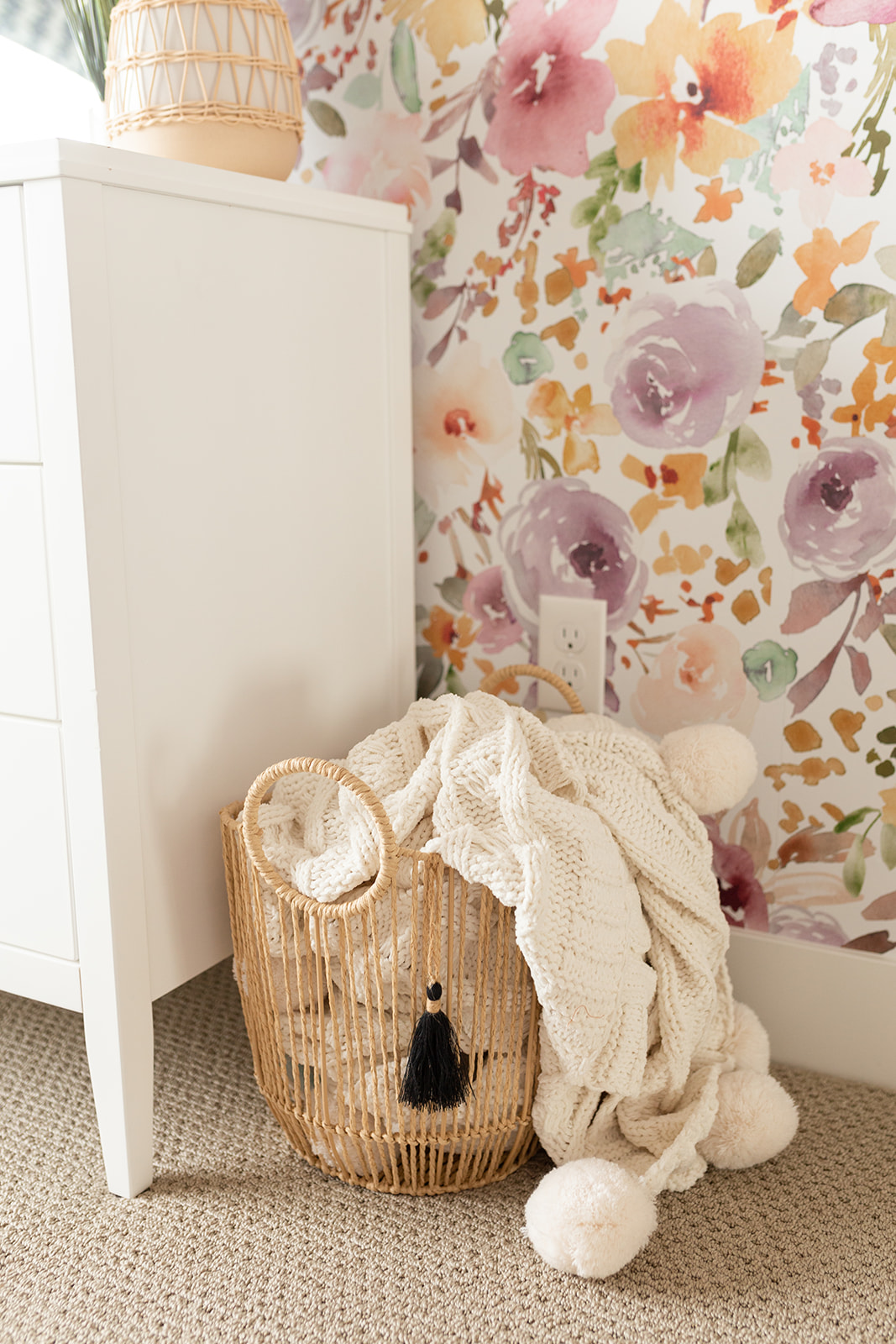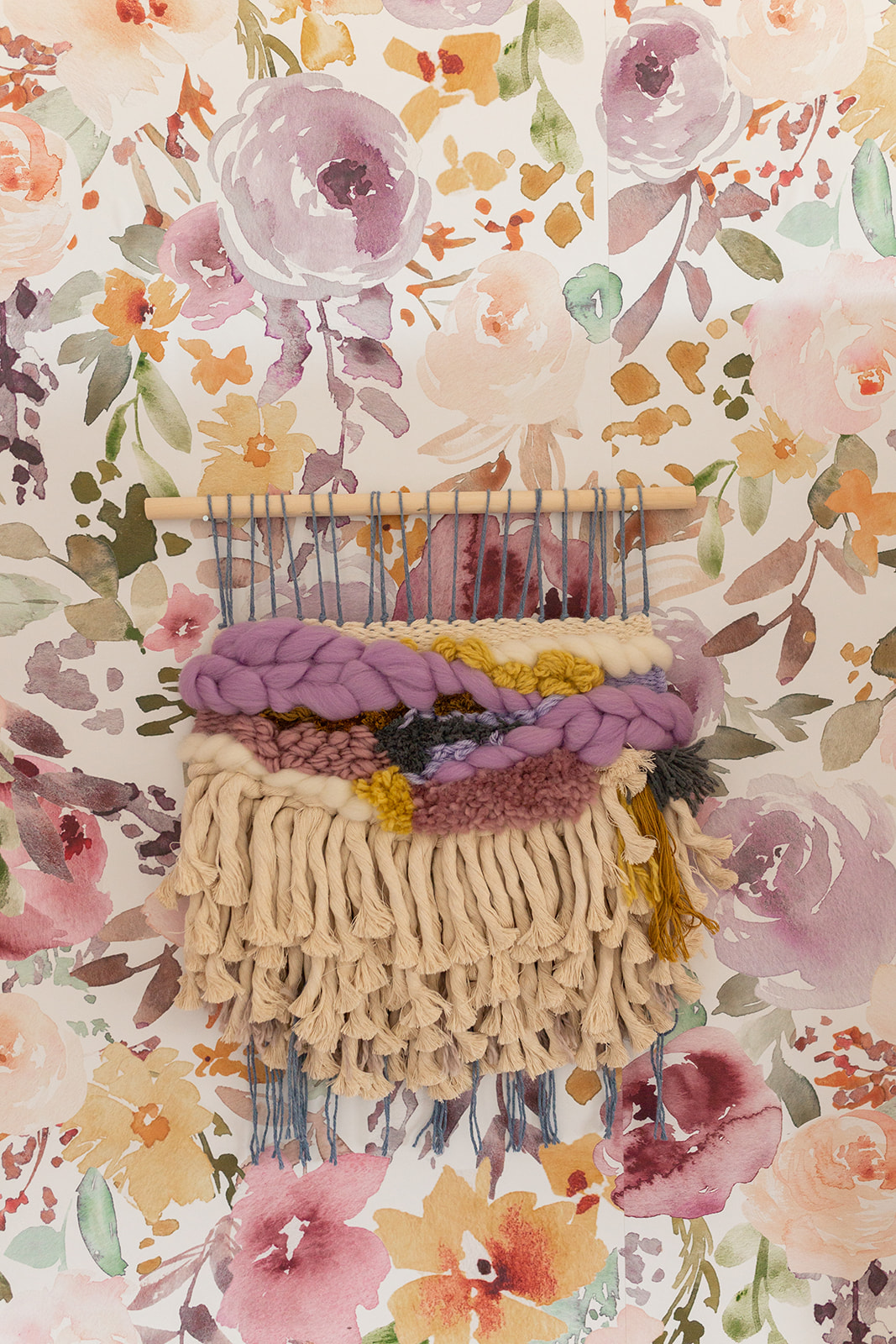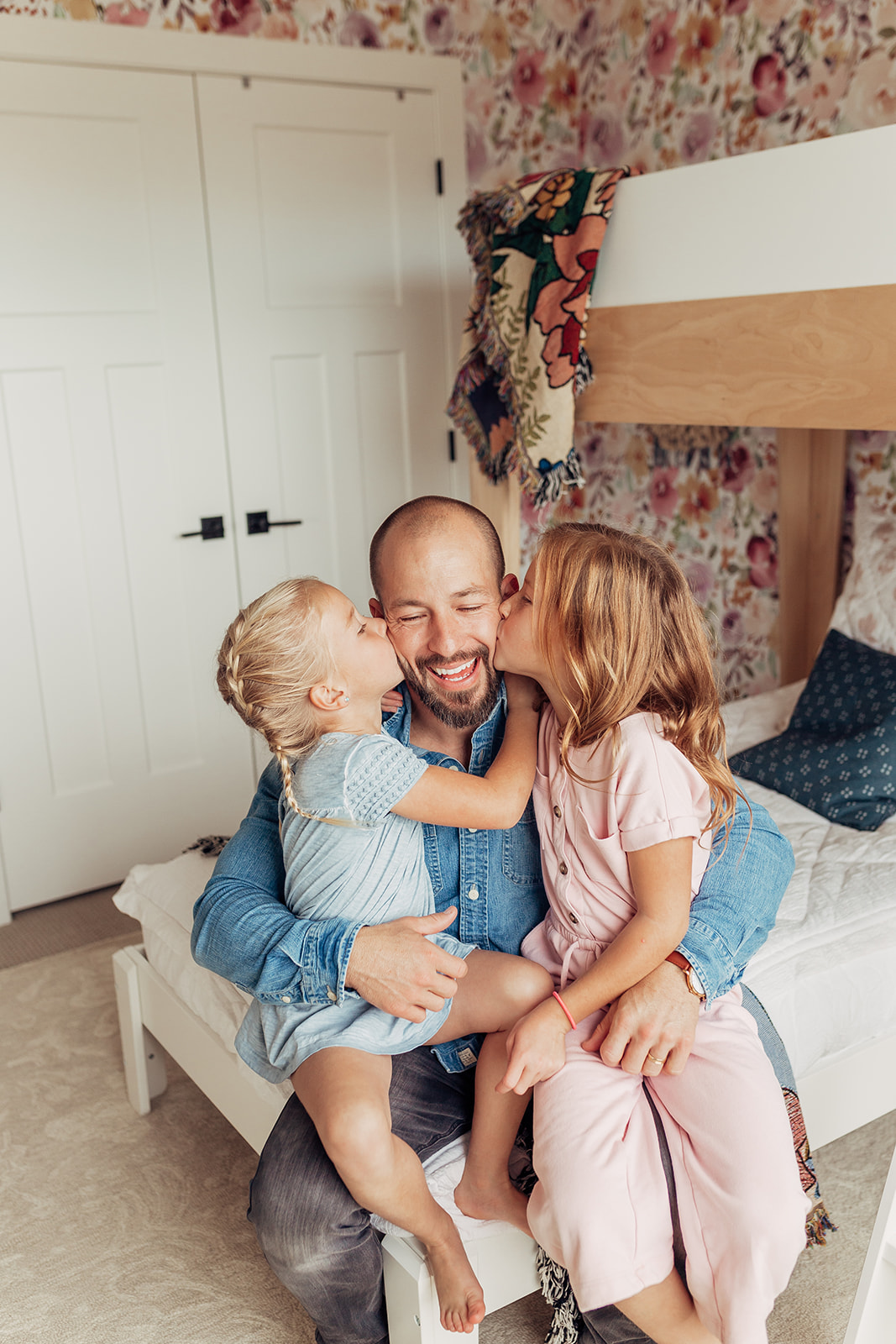 Furniture & Bedding for the Shared Girls Bedroom
When we had the wallpaper picked out and ordered, Kelsey showed me some options for beds for the girls. Because this is a small, shared bedroom we wanted to use a bunk bed. When Kelsey showed me this modern bunk bed combination from Amazon, I fell in love! It's the perfect combination of practicality and style. We chose new mattresses for them from Purple. We knew they would be perfect for growing girls, and Purple mattresses are so comfortable!
For the bedding, I chose an old favorite, Beddy's. I love using Beddy's bedding on my kids' beds because they are so easy for the kids to make themselves! With the easy to use zippers, the kids can make their beds every morning and they can feel super cozy every night, too. *Use code TWISTMEPRETTY for a discount when you purchase!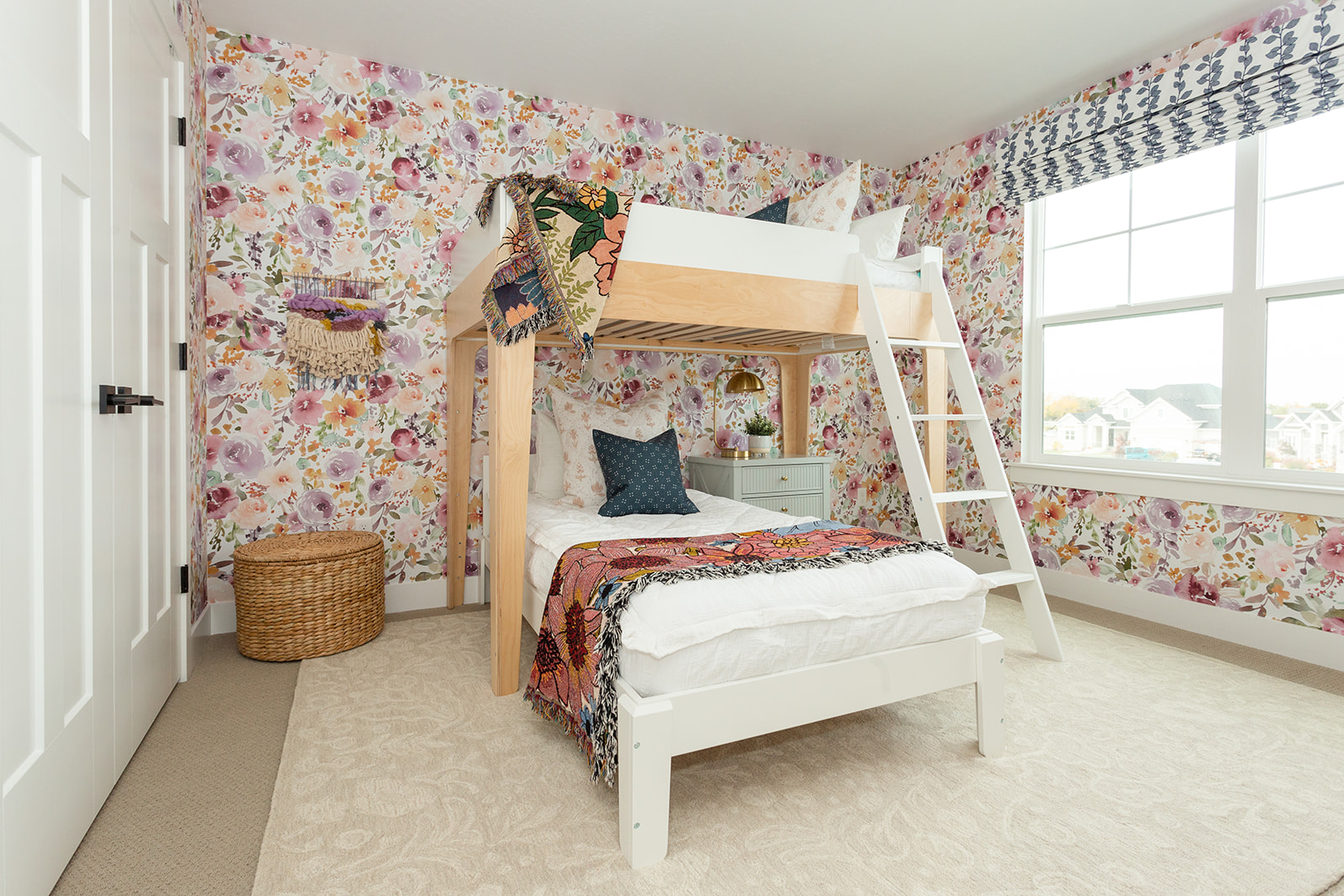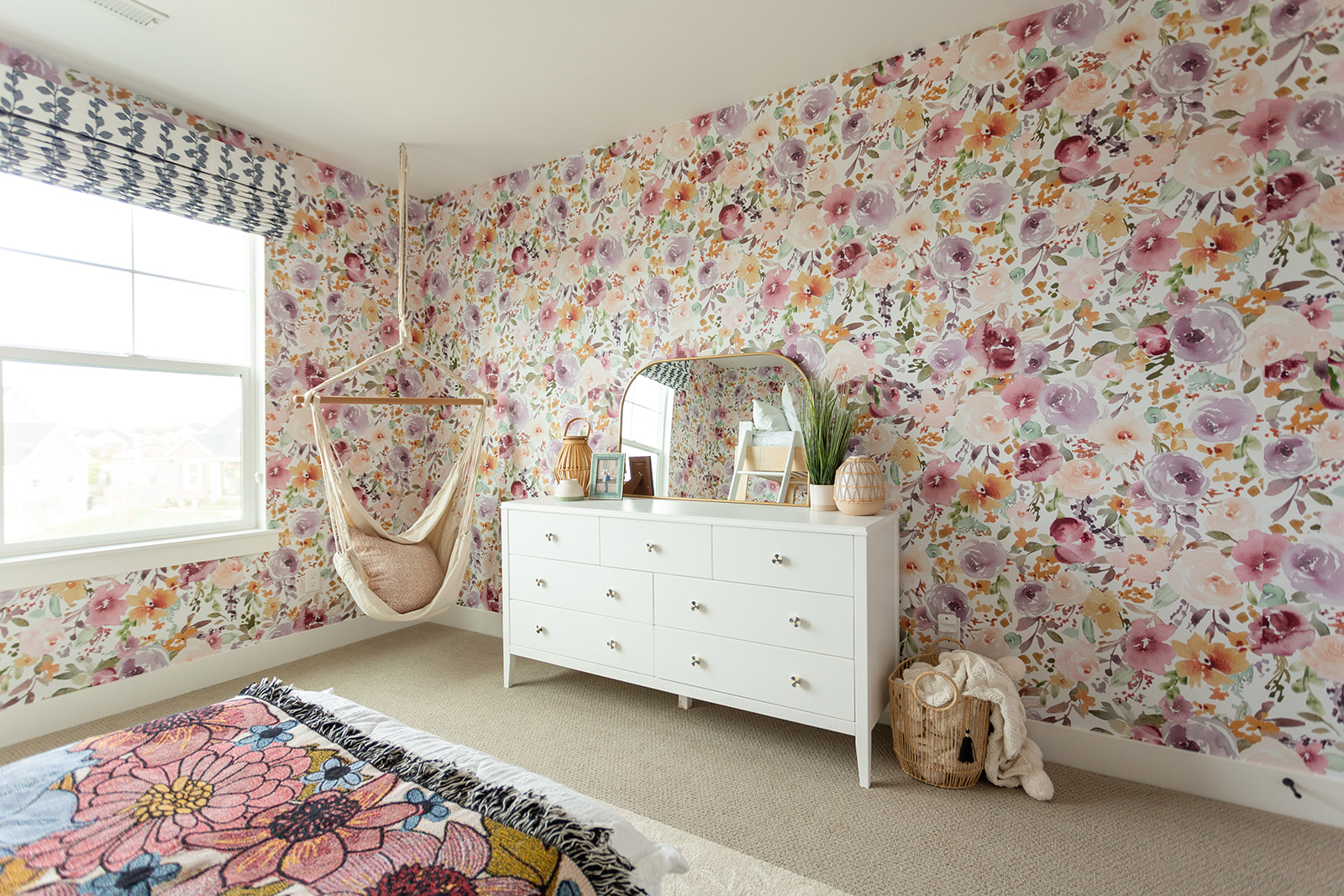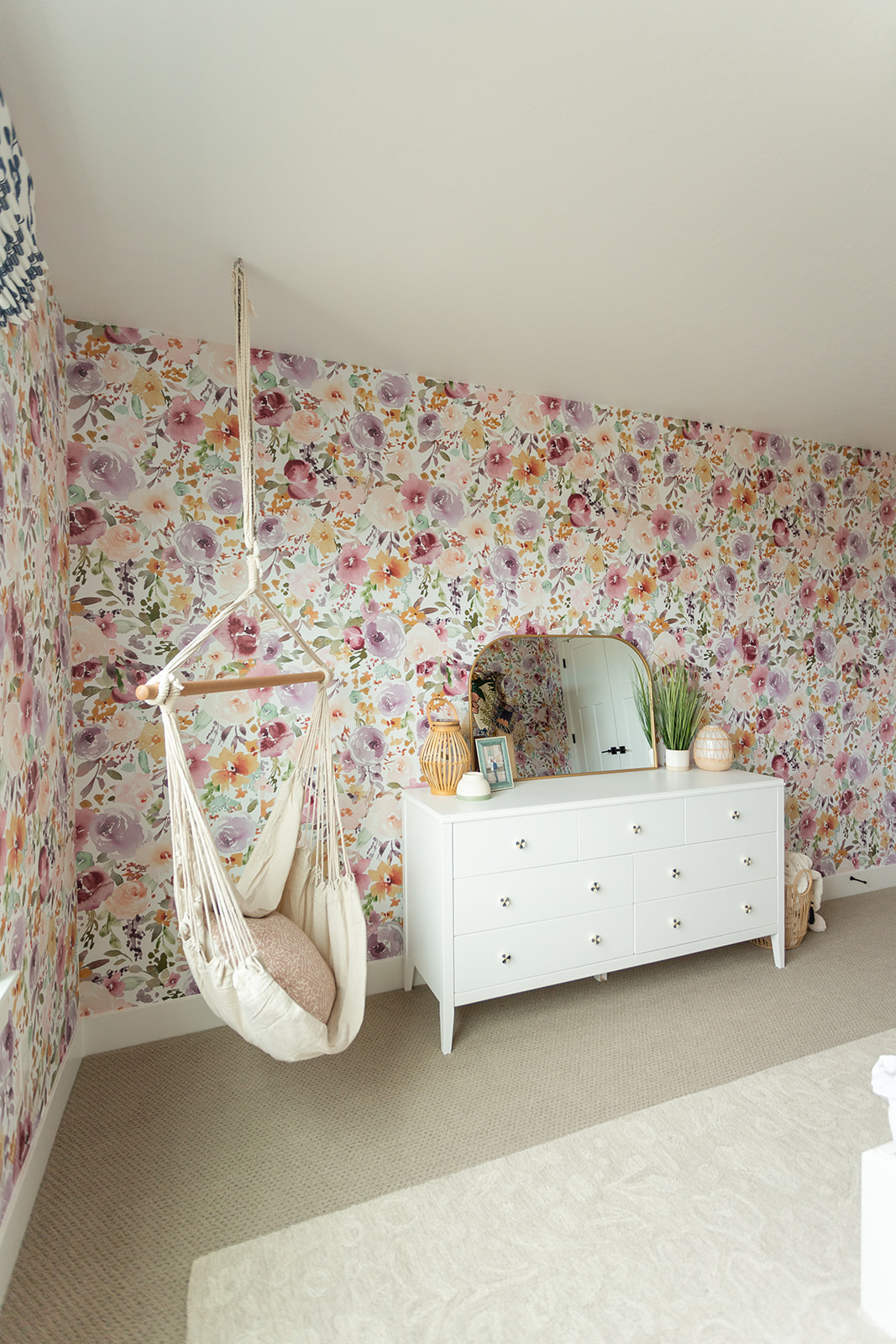 The colors of the bedding that Kelsey chose really shine with the colors in the Roman Shades. Everything is so feminine and the mixed patterns are so cute together. Kelsey worked her magic bringing all of the elements together to finish the room beautifully. I always get tired at the end of decorating a room and I struggle to finish the vision that I started with. This is why you hire a designer! Kelsey kept pushing until the vision was completely finished. She hung everything on the walls, brought in the extra accessories, and made it perfect for the girls shared bedroom.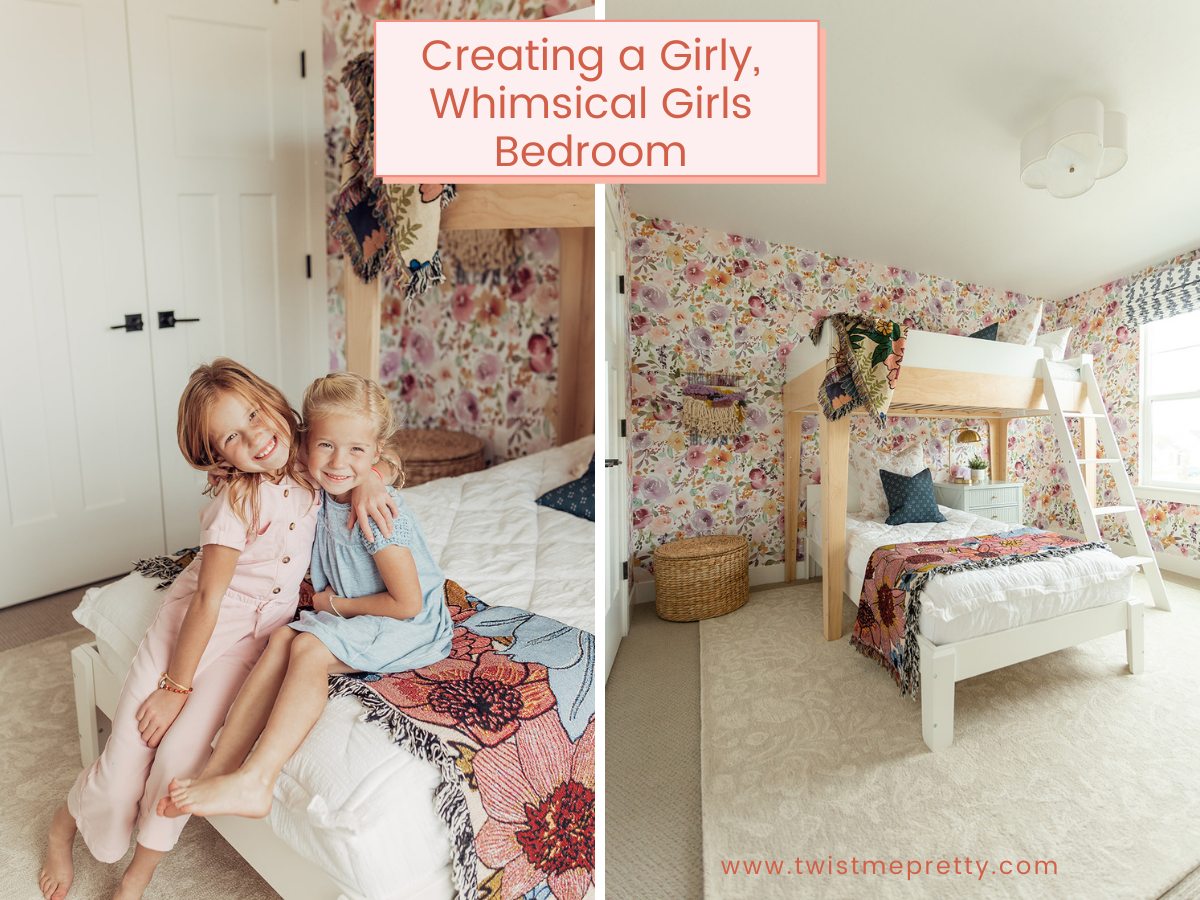 I'm so happy that I'm Mollie and Demi's stepmom. I love spending time with them and getting to love them. I want to make sure I'm the best step mom for these special girls. I'm so grateful I was able to give them this room and I'm grateful for the brands that helped me give this to them.