I was doing my daughter, Savy's, hair recently and we loved it so much that I thought it deserved a spot on the blog! Here's our newest little girls' hairstyle that we're calling, Criss Cross Hot Buns.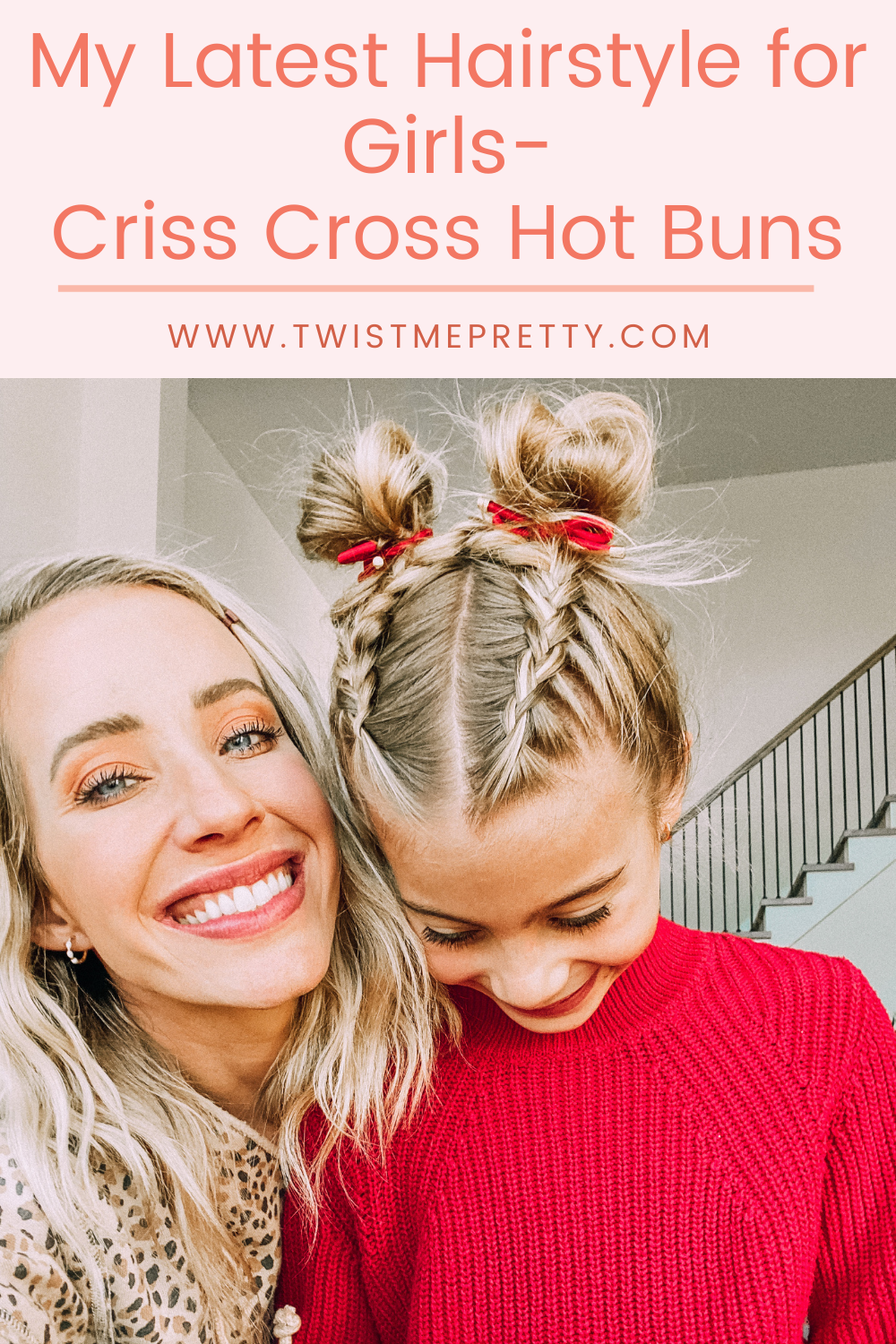 To do this easy little girls' hairstyle, you need a few things:
-comb
–scrunchies or decorative elastics
Criss Cross Hot Buns Step 1-
With the child in front of you, use your comb to divide their hair into four quadrants of equal size. Secure three of the sections with alligator clips to keep them out of your way. You want 2 sections on the top of the head, divided with a middle part. And 2 sections in the back/underside of the head, divided by the same middle part.

Step 2-
On one of the front sections of hair, begin a dutch braid (click here for a tutorial) at the front hairline. Using all of the hair in that quadrant, create a dutch braid. Be sure to continue braiding until you reach the end of the hair, or until you have enough of a braid to cross the top of your child's head. Secure with clear elastics temporarily. Repeat this step with the other front section of hair.

Criss Cross Hot Buns Step 3-
Undo the left side of the back sections of hair. Gather it into a high ponytail at the crown of the head on the left side. While holding the ponytail in one hand, grab the end of the braided section from the opposite side of the head. Cross the braid on top of the head and add it to the ponytail you are holding. Using a decorative elastic or scrunchie, create a loose bun on one side of the center middle part. Repeat with the other half of the hair in the back and the other braid.

To Finish-
To finish your criss cross hot buns, fluff and loosen the buns on your child's head for the perfect messy bun look, and spray with hairspray if needed.
This hairstyle is great for school because it keeps their hair and their hands out of their faces. It's also a great hairstyle if they need to wear a mask in public or at school because it won't be affected by the mask being put on and taken off all day.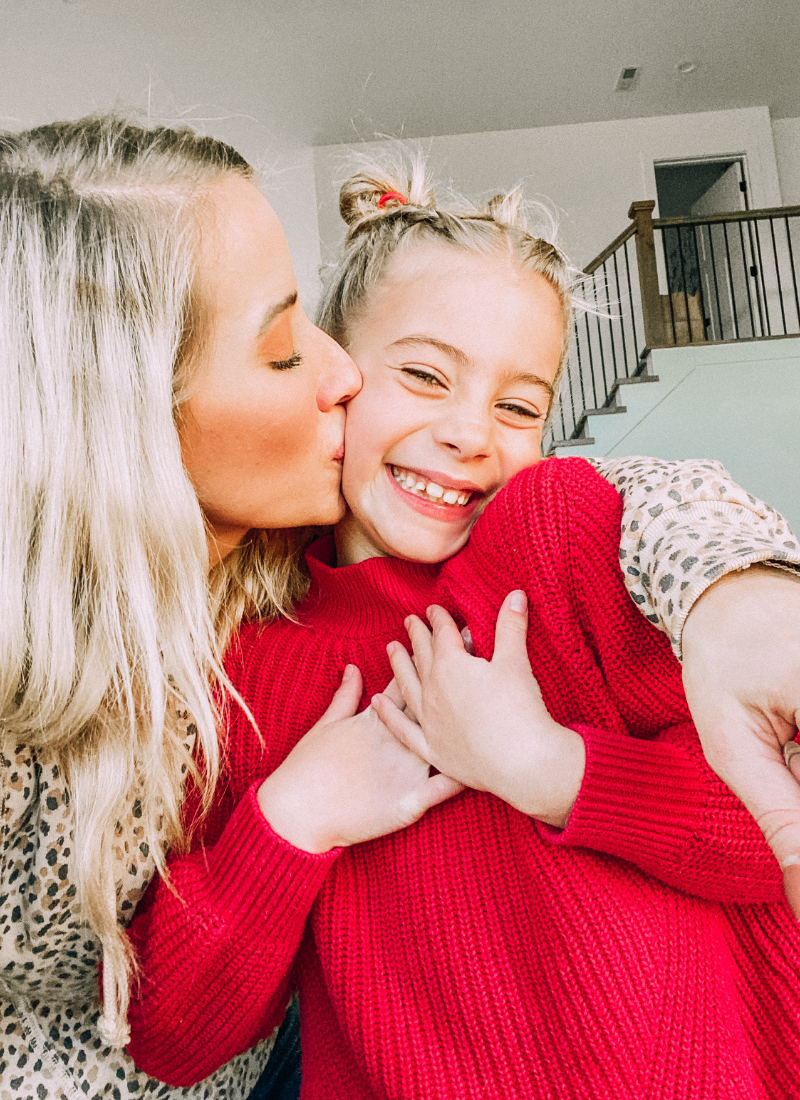 I get asked a lot about how to make hair-styling-time more enjoyable for both Moms and Daughters. My number one tip? Be intentional with the time you spend doing your daughters hair! It has made all the difference for us and now the girls genuinely want their hair done. They know it's one-on-one time with me and we will blast the music or talk about friends and school. It's a sacred time. Make it count! I love that I have this time every day with my daughter, and now my step daughters as well. Yes, it can be crazy trying to get everyone's hair done quickly for school or church. But, I love it and wouldn't have it any other way.
I'm sharing more little girls' hairstyles over on my Instagram page. Find me @twistmepretty. If you try this style, be sure to share it on Instagram and tag me so I can see!
View this post on Instagram