Battle of the Bronzers: Top Picks You'll Love
Okay, bronzers. This can be a loaded blog post because if I was trapped with the choice of only one makeup item, it would be a harddddd decision, but bronzer might be top of that list! (Also, that was a weird intro, because why would I be trapped and still given one makeup item of choice? Hahaha, I digress. ANYWAY.) Here is my battle of the bronzers: top picks you'll love!
For YEARSSSSS, I absolutely loved and only loved "Warmth," by Bare Minerals. I still love it. Something about it just feels "glow from within-y." THEN, I discovered "Faux-Tan" by Bare Minerals, and I felt the same way about that! Love them!
Actually, now that I type that, I am going to put one of them back on ASAP. I sadly do not have much of any bronzer on right now, because I am on a plane en route to Atlanta. Squirrel! Focus, Sarah.
I also remember really loving one by Clinique or Estée Lauder that I remember being GIANT, but I haven't seen that in years. Hmm, currently planning a peruse around the department store makeup scene! Always looking for an excuse to do that! I blame it on my job (YouTube, Blog, being on TV segments,) but without any of that I would still be showing up begging the makeup retailers to take all my money. Whoops!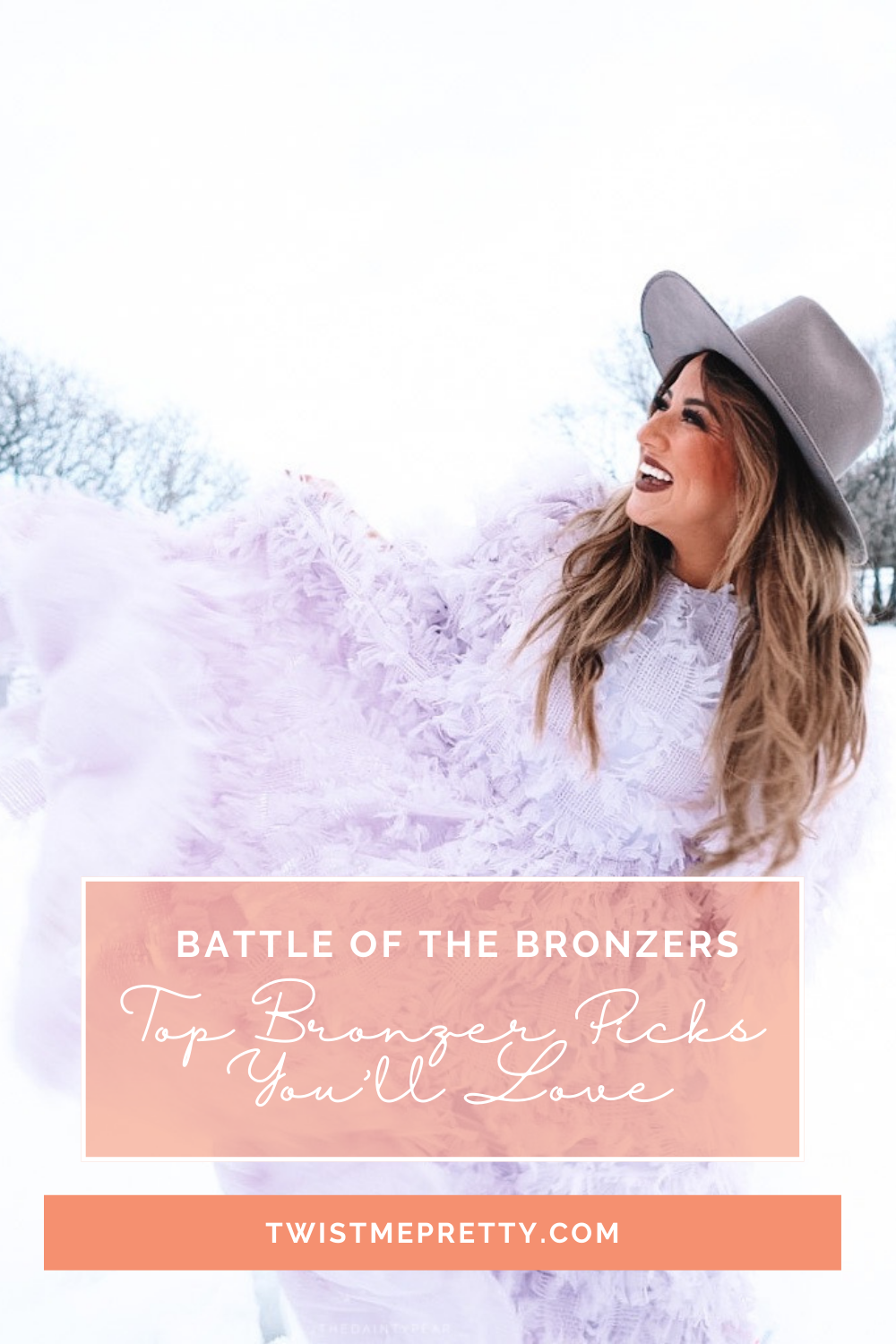 Battle of the Bronzers: Top High-Quality Picks
My current go-to bronzers are as follows. Don't judge the amount that I have in my arsenal, pretty please. We're all friends here, right? Mmmmkay? K.
HO-LY Cannoli. Can we say pigment!?!?! Use a light touch and a fluffy brush, otherwise it will be seriously concentrated!
SAME story on the pigment! Ay caramba, I am pleased.
So pretty! Light, pigmented, but not like WHOA. It's also an awesome size! EXPENSIVE, though! That lady has some darn classy products. (We talked about her and did a full face of Charlotte Tilbury post and YouTube video earlier in Abby's blog posts!♡ Check it out!)
Favorite Bronzer #4: NARS
I used the bronzer in Casino. So good.
I solely used this for a long while, and I still like it but kind of moved on from exclusively using it!!!
YES. Be careful not to use toooo much, because it does pull a little orange, but it blends so nicely in the right doses!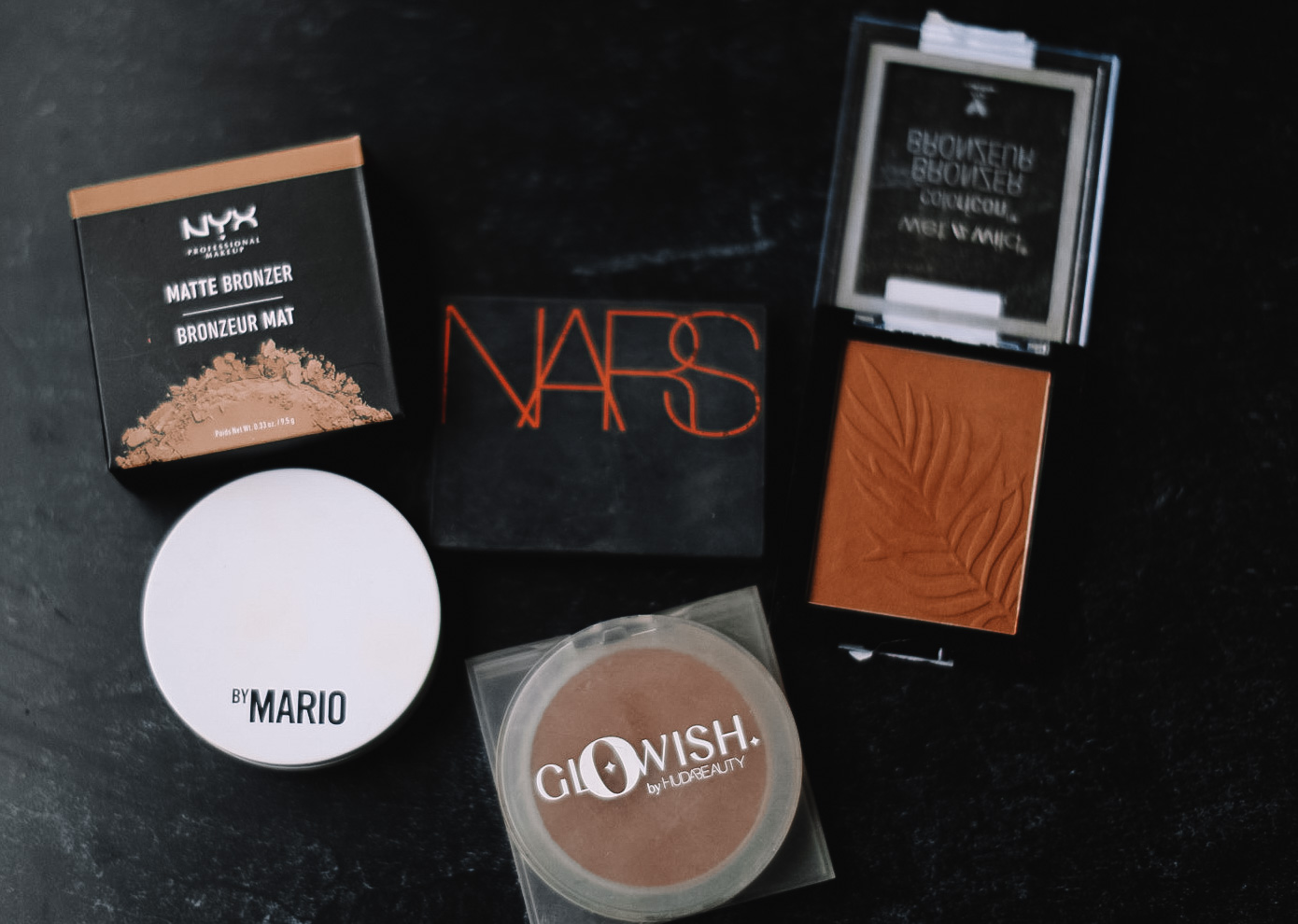 Battle of the Bronzers: Top Drug Store Picks
Years ago, I loved the bronzer with the little beads from Physicians Formula! It's been a while since I've bought it, so I'm not sure if the formula has changed, but it might be worth a shot!
Favorite Drug Store Bronzer #2: Butter Bronzer
My second favorite is Butter Bronzer! I have to get a shade significantly darker on this one because the first one I bought didn't show up well. There is also a strong scent to it! Like a tropical scent! Which doesn't bother me once it's on at all, but be aware when you open it up that coconuts or something of the sort will surround your senses! Hahaha.
Wet and Wild also has some bronzers (and blushes) that are not too shabby!!!
Battle of the Bronzers: Top Picks You'll Love
One that I WANTED to like but haven't figured out:
Fenty Beauty Cream Bronzer (I felt like it "skipped" in a way like the color wasn't even, and I bought the brush that was made just for that! I'm always open to the idea of operator error becauseeeeee, yeah, OR maybe I had the wrong color because it kind of looked more like patchy dirt on my face rather than bronzy glow! I'm always up for trying something like that again, but I would have to wait until it's on serious sale, because that price tag was not low!
So there we go! I hope you enjoyed my take on the battle of the bronzers: top picks you'll love. Just a little spiel on some bronzer faves (and not faves.) Have you tried any that are amazing!? Let us know in the comments!♡
XO
Sarah (@thedaintypear)
If you liked this post and are interested in more makeup tips and tricks, check out the posts below: