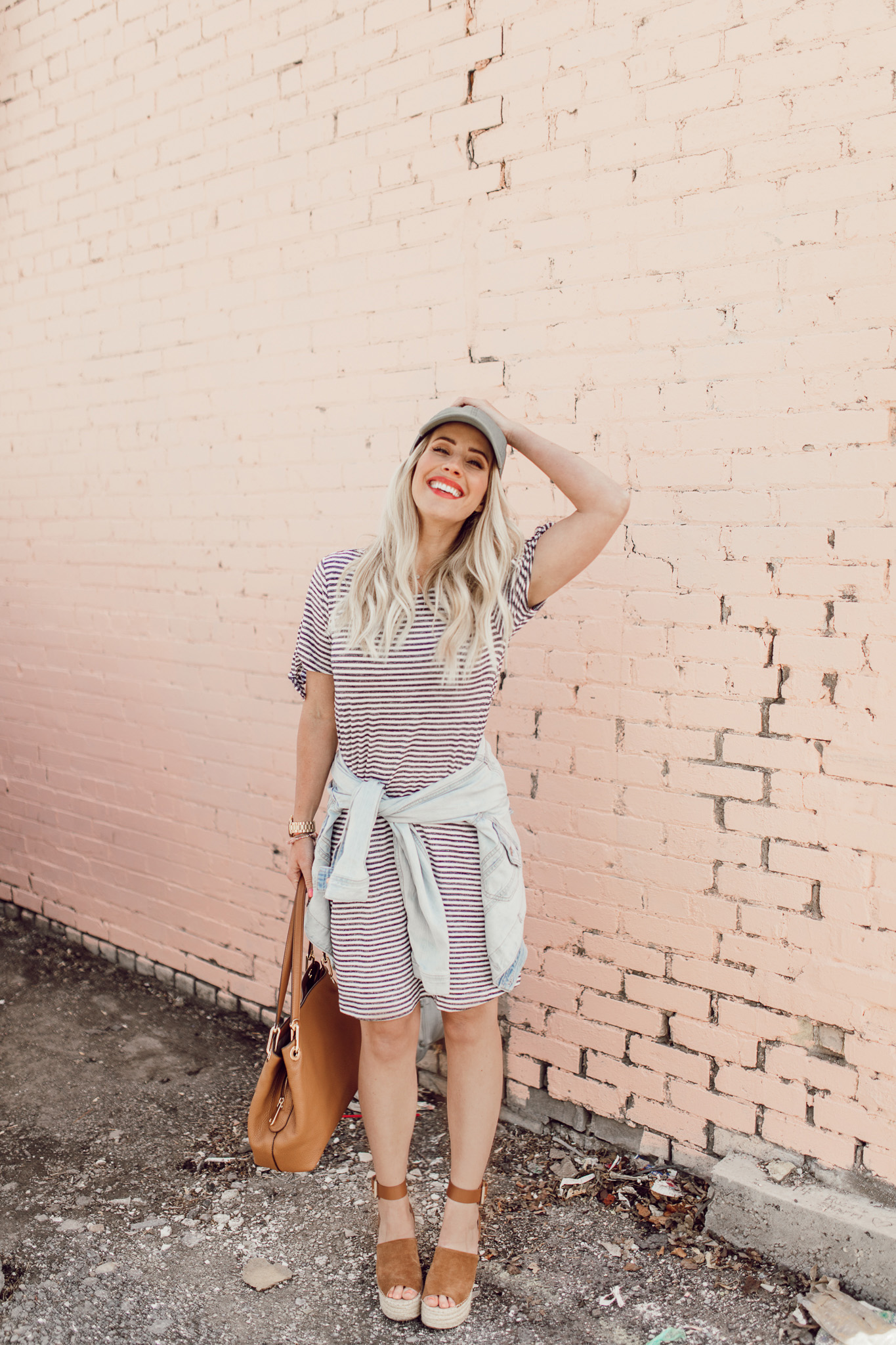 TREND ALERT TUESDAY! Okay okay, now I'm just making these things up haha!! This isn't a new trend by any means but it's a super cute and affordable outfit I wanted to share you with you. I figured I'd dish a few details in dressing cooler for summer. First of all, I really love breezy cotton dresses this time of year and one of my FAVORITE ways to wear them is to cinch a denim jacket around my waist. It doesn't need to be a jacket either, it could be just a regular button up or chambray top but doing this will not only define the waist on an otherwise boring dress, but it also keeps the skirt down from blowing in the breeze.
I really love these espadrille sandals, I've had them since last year and they go with everything! I wouldn't wear them to the park becauuuuse… I'm just not that type of person haha but they're comfy enough to go shopping in! And last but not least, adding a baseball cap to finish off e.v.e.r.y look is a win in my book. I literally live in hats in the summer! I've worked so hard on cleaning up my skin that I have solemnly sworn off sun exposure to my face. A 50SPF in my daytime moisturizer + I keep the IT Cosmetics compact powder in my bag which also has a 50SPF in. Plus the hat. Call me weird but that's just how I roll these days!
What are your favorite summer outfits?
What I'm wearing here: ps (GAP has tall and short sizes in their dresses so if you want it a little longer grab the tall size, if you want it a little shorter, grab the short size)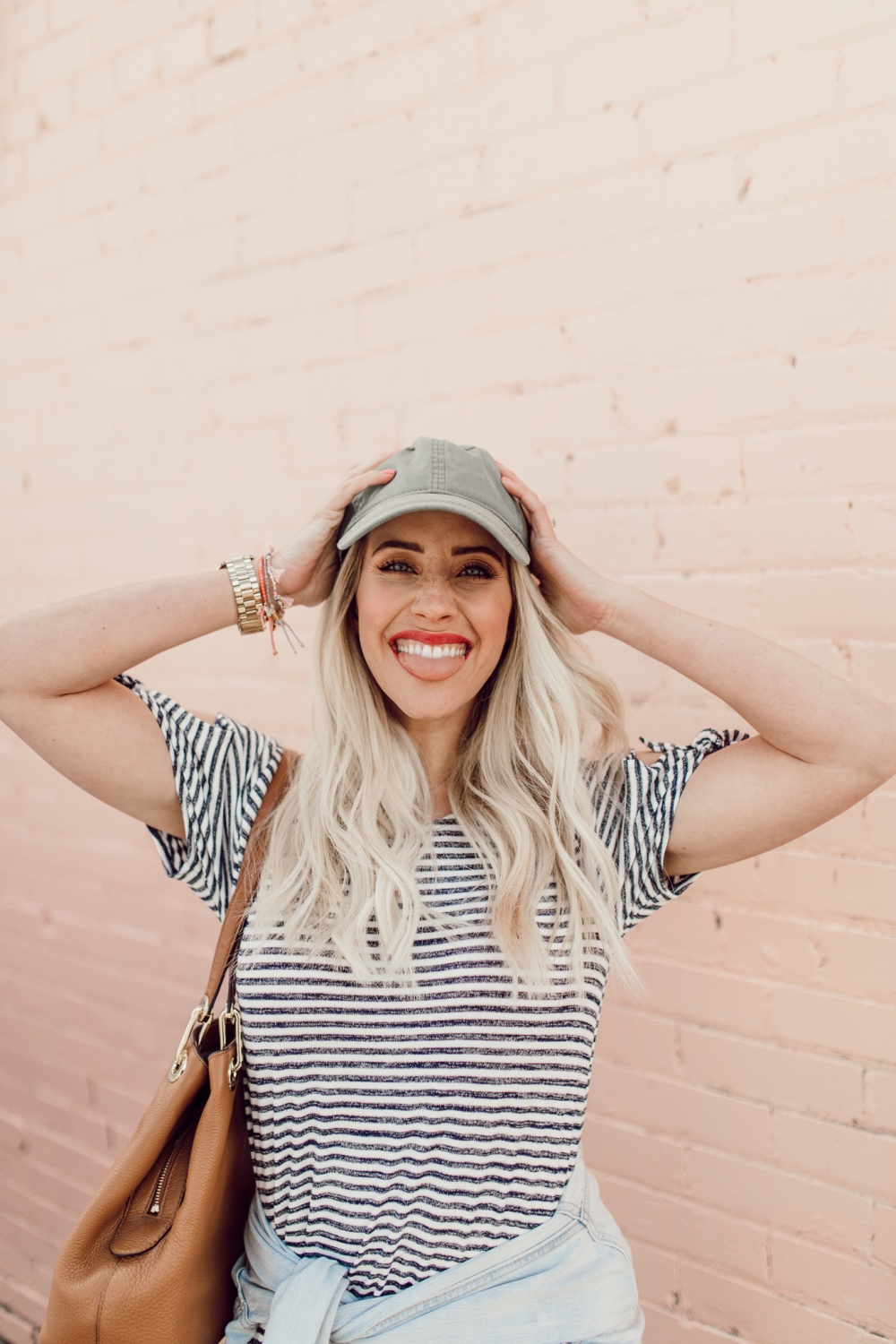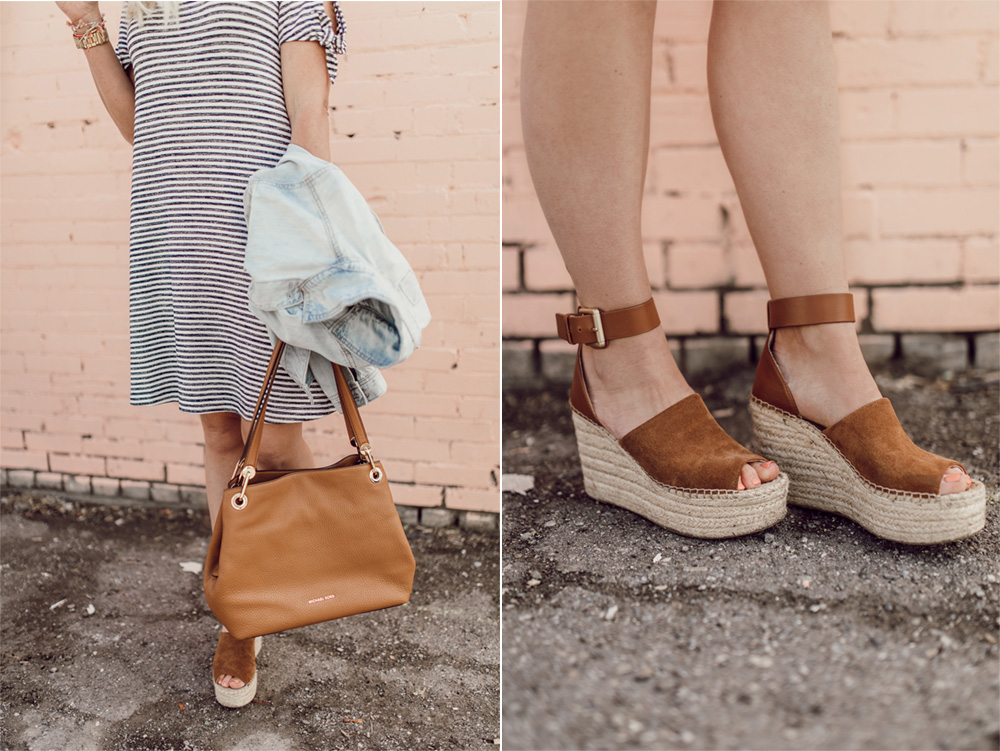 I found a few other dresses and sandals that are super cute, check them out in the widget below!

My friend Ginger sells the cutest hats at her shop Gigi Pip, check them out here!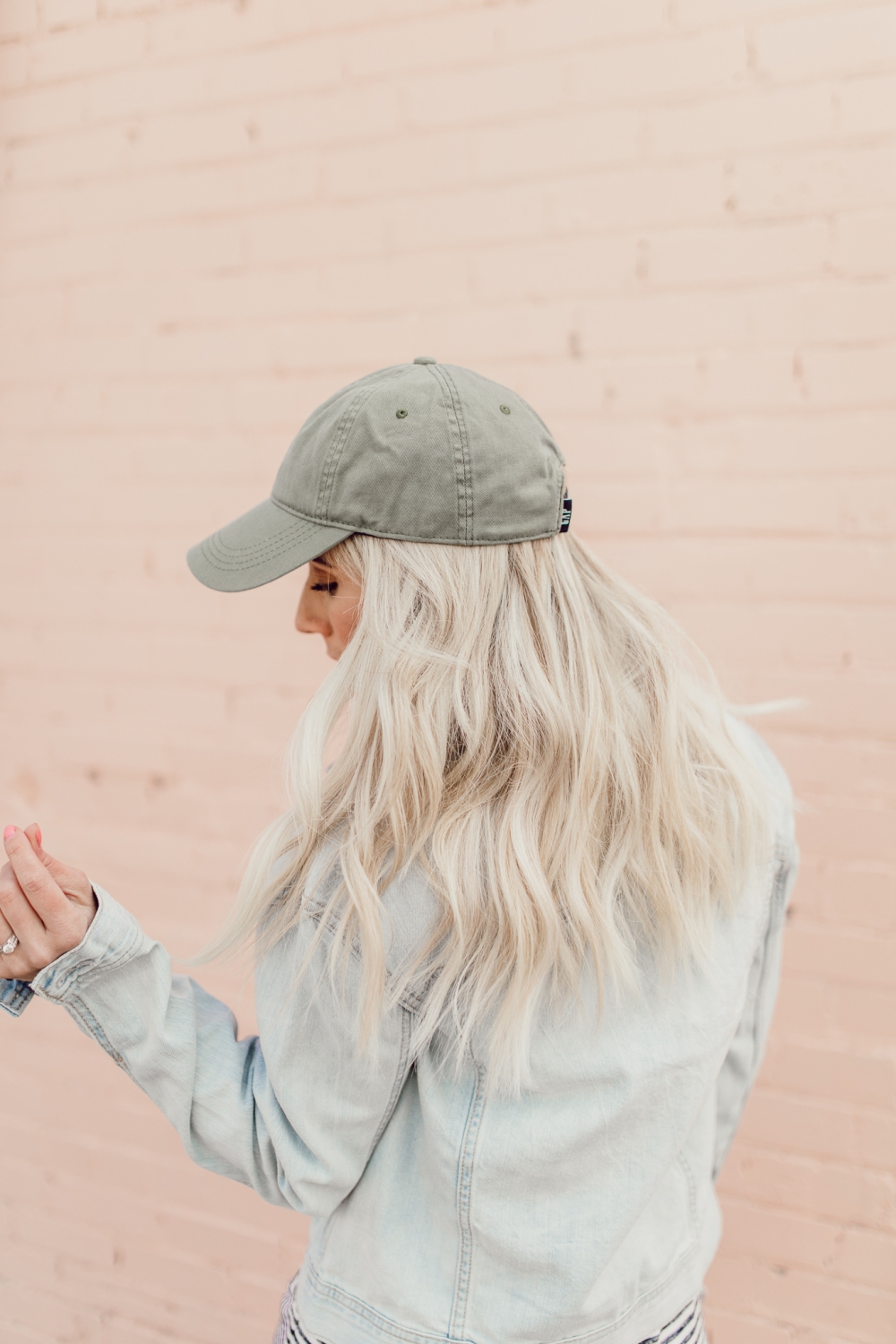 Photography: Alice Shoots People! She's amazing and so fun to work with. If you need a photographer hit her up, she travels all over the world and I promise you'll die over her work!