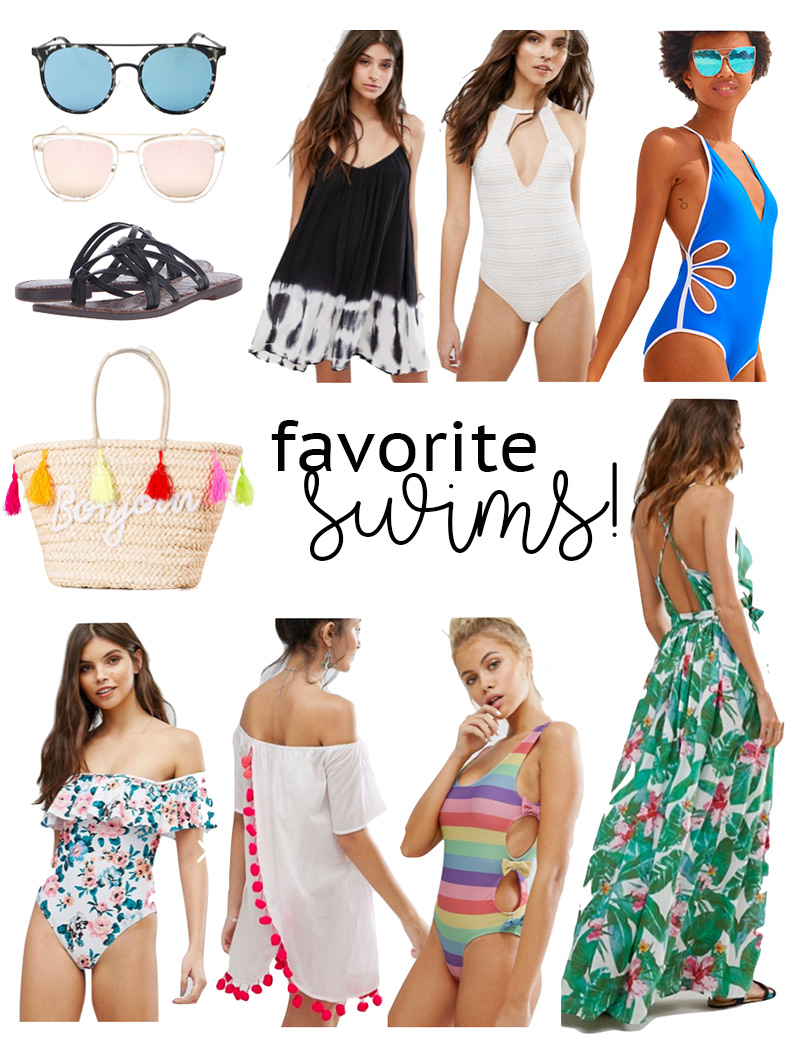 Summer is pretty much in full force and I still don't have a swimsuit or swimsuits, ha! YOU GUYS! Unacceptable, I know. Last night I was searching tirelessly for the perfect one and thought I'd share a round up of favorites. Do you have a favorite suit your loving? A small boutique or brand that I need to try out? I really want to get a matching swimsuit with Savy, how cute would that be?!
You can go through some of the swimsuits and accessories I'm eyeing in the widgets below, I organized them for you based off price to make it a little bit easier!
Under $100


$100 and up


Favorite Accessories


But seriously, will you leave me a comment with your favorite boutique/brand of suit? I feel like a lot of the one pieces these days are even skimpier than the bikinis. Is it too much to ask for a suit to cover all the right places, to be modest but sexy and one that will preferably shave off all the cellulite? That's not too much to ask for, right?! ?