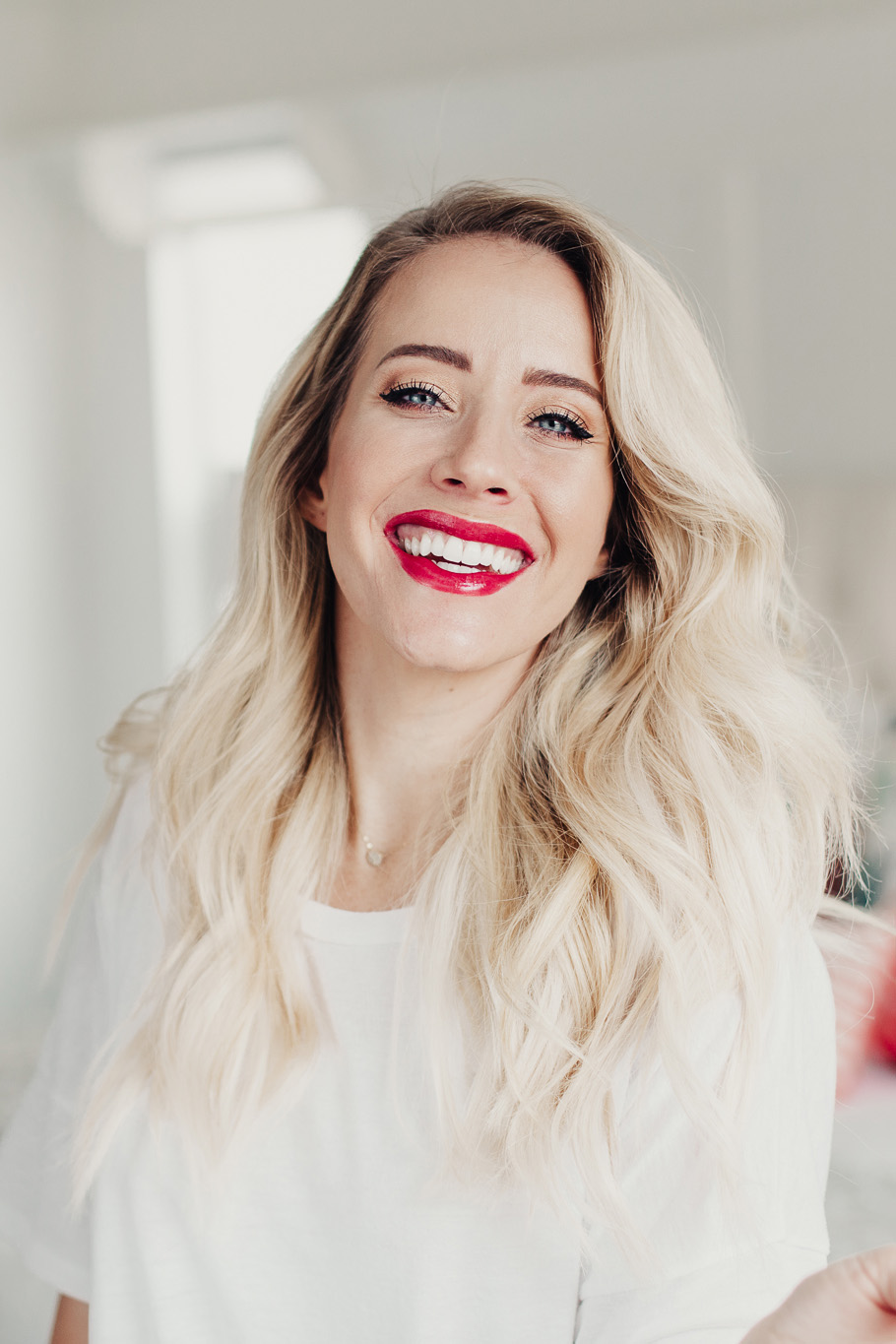 Hay gurl, hayyyy!!! How've you been?! So last week I shared a little makeup tutorial on instagram (it's in my highlights if you missed it!) using mostly SeneGence makeup. I got so many DM's with questions and thought it'd be fun to just make a video for YouTube. So today I'm sharing a little get ready with me video + dishing some of my all time favorite products. I'm not using all SeneGence products, but breaking it up with other favorites. There's a cool new palette I just got from Color Pop that I'm obsessed with and just a few other things I've been loving. I'm also sharing what Shampoo + Conditioner I've been using, what products I use to prime my hair for the blow dryer, how I curl my hair blah blah, all the things haha!! I was actually talking to the camera for most of it and then the video was precisely 203 minutes long so it's just a mix of me chatting and then voiceovers.
Makeup tutorials are so much harder than they look BTW!! One day I'll nail that makeup guru (which I'm not) selfie where they're all moody and serious. I feel like I just look mad ?.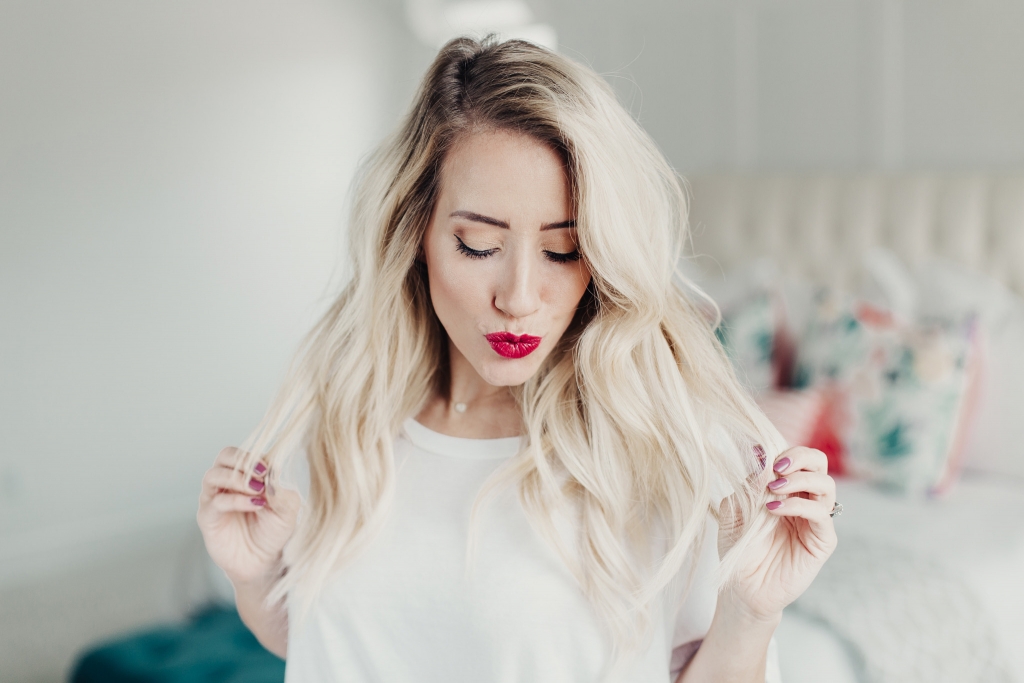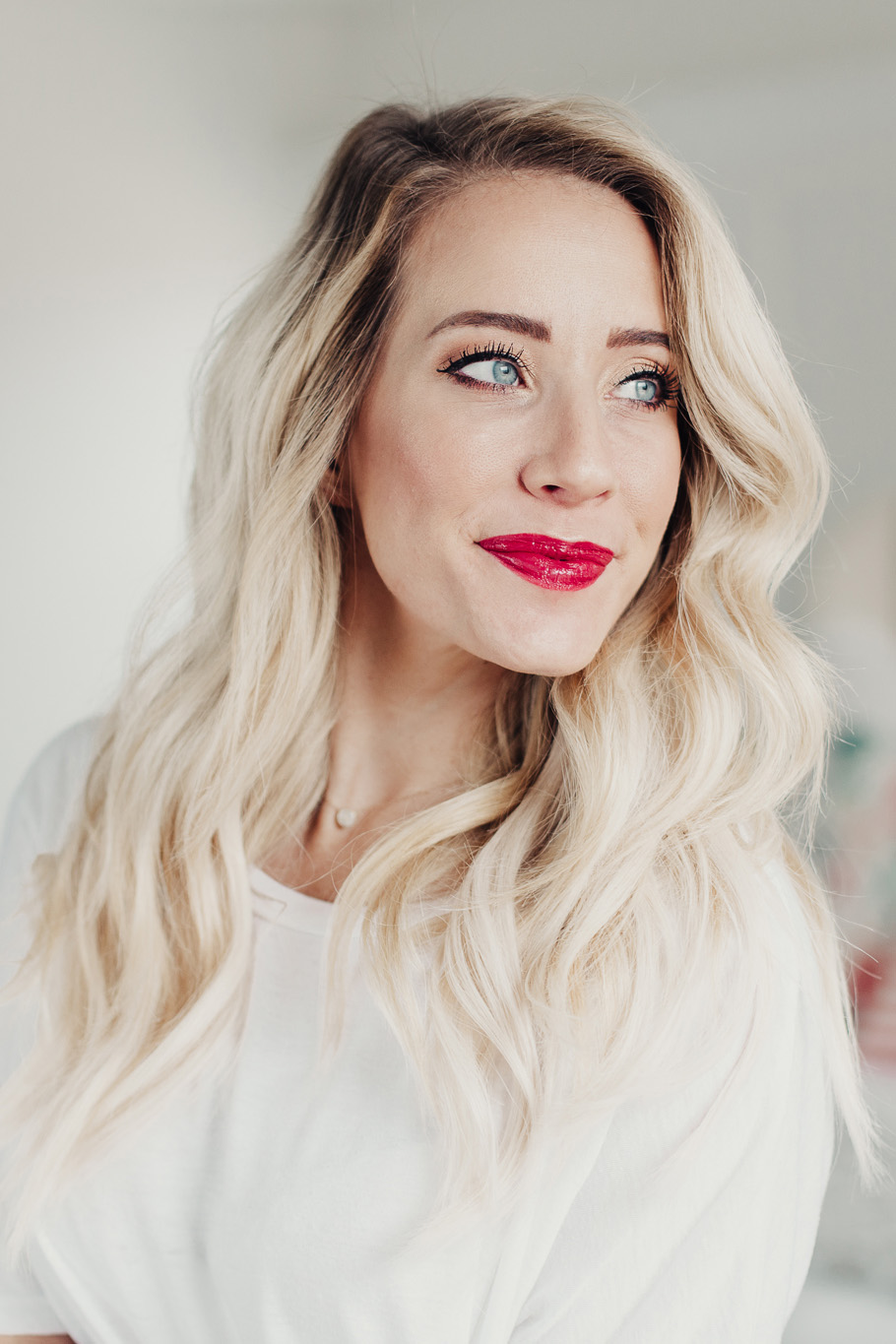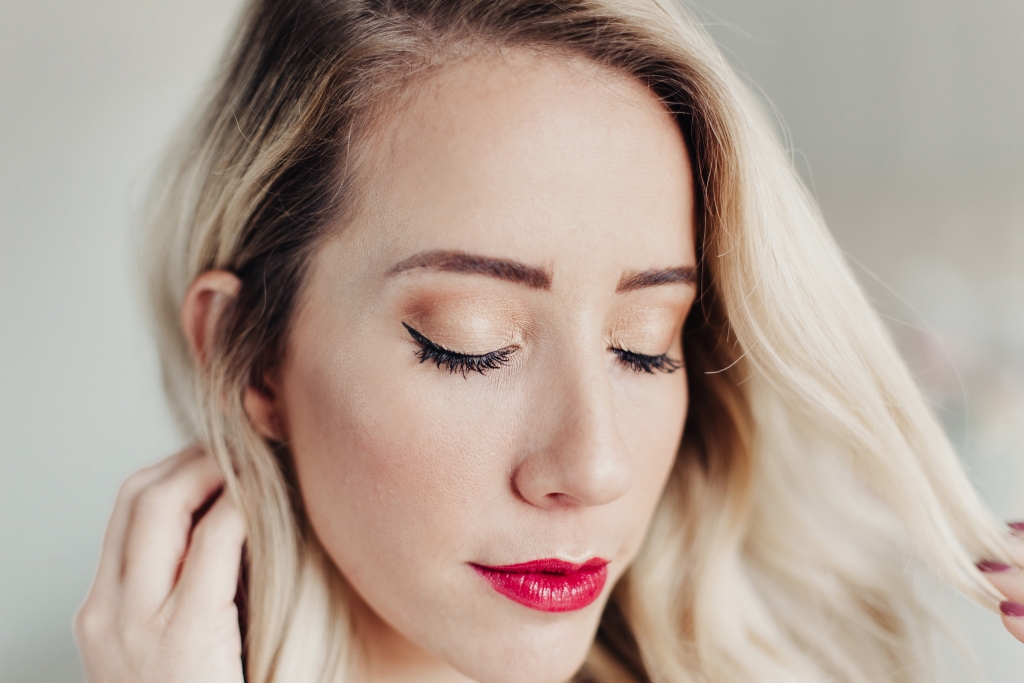 My eye make up takes me like 2 minutes, it's super fast. I'm making a goal to switch things up at least once a week and play with more color though. I get so comfortable with certain looks that I find myself wearing the same makeup for everything!

Hello acne cheek plus smile wrinkles. I didn't touch these photos up (the filter and natural lighting helps a ton, though) so you can see just how well the foundation works. My acne is FINALLY under control! It's been a long five months and I'll share the story of why I got the acne and how I fixed it. Also before and afters + all the products I've been using, chemical peels that I've loved and laser treatments that work. All I can say is you guys are going to die when you see my before pictures. It was BAD. Lisa from @theskinboss is AMAZING. She does online consultations and I cannot recommend her enough.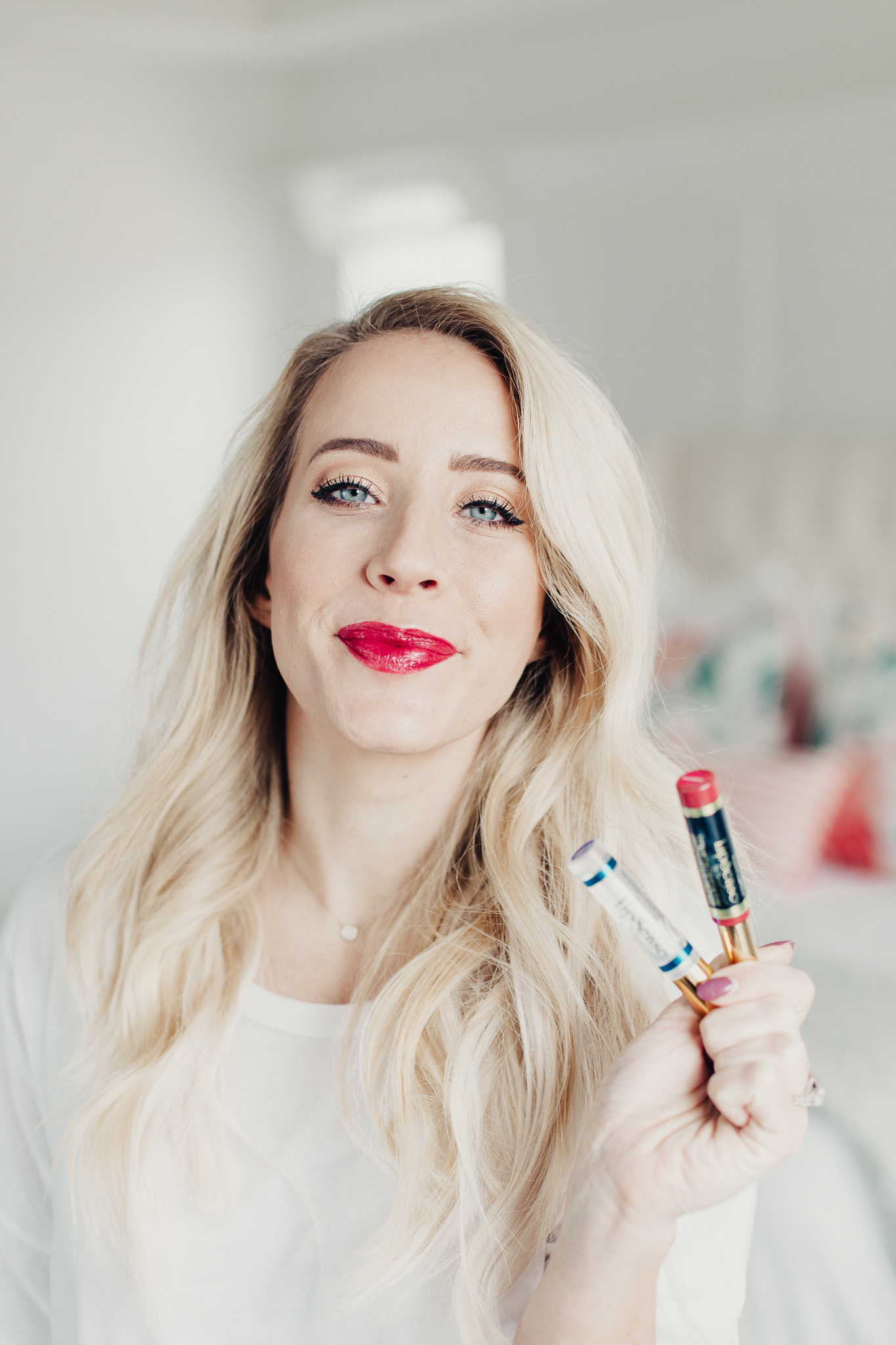 I used Roseberry LipSense but I wouldn't judge the color off of these photos. Watch the video to see what it really looks like!

I hope you guys enjoy the video and let me know if you have any other questions or would like a video going over something a little slower. I think that's what I might do next time. 3 ways to highlight and contour using drug store and luxury makeup. Or favorite makeup brushes, the ones to splurge on and how to save. Stuff like that? Lemme know whatcha think
Click HERE to subscribe to my channel, I'm uploading 3x a week!
Here are all the products I used in order of appearance in the video, love you babes!
Gliss Color Guard Shampoo
Gliss Color Guard Conditioner
Caviar Gel
Paddle Brush
GHD Hairdryer
MakeSense Silk Primer – https://senegence.com/twistmepretty
MakeSense Anti-Aging Foundation – https://senegence.com/twistmepretty
IT Cosmetics brow power – universal taupe
Angled Kabuki Brush perfect to blend out contour
ShadowSense (MOCHA JAVA) – https://senegence.com/twistmepretty
Small Contour brush to blend out product under the eyes
Blush Brush
BlushSense (TERRA COTA) – https://senegence.com/twistmepretty
IT Cosmetics foundation brush – These are old but came in a pack similar to this!!! It's a great deal and IT Cosmetics has my favorite brushes!
Maybelline Instant Age Rewind
IT Cosmetics Celebration Foundation (setting powder)
Highlighter Brush
Becca Pressed Highlighter – Champagne pop
LipSense (Roseberry) – https://senegence.com/twistmepretty
LipSense (Glossy Gloss – https://senegence.com/twistmepretty
MAC Paint Pot – Eyeshadow primer in Painterly –
COLOURPOP Shadow Palette (Entrendre)-
Mac Shading Brush (275)
Fluffy Blending Brush
IT Cosmetics Superhero Liner
PUR Mascara
Moroccan Oil
Lange Heat Shield
NUME 32MM Curling Wand – https://bit.ly/2BL249s
Gliss Hair Repair Oil
Kenra Hairspray
Did I miss something?! Let me know if I did!