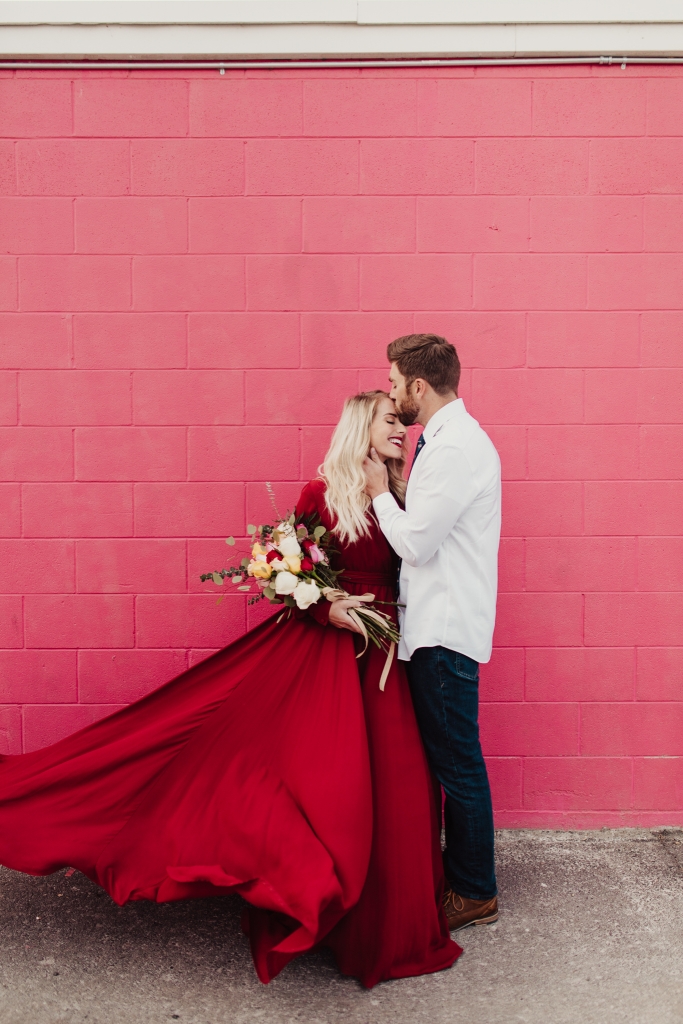 Hey guys!!!! It's about time I share the rest of these photos, right?! I'm basically two weeks late to everything in my life so really the timing of this works out pretty great haha!!! This was a very random and spontaneous photo shoot. I wanted to do something fun for Valentine's Day and I needed a cute picture for the giveaway I did with Ashley, Ginger and Awake the Soul. I was chatting with my friend Alice, who just so happens to be my photographer and assistant. We were just brainstorming some ideas and she told me about this amazing red dress she had. Literally 30 minutes later we were all dressed and on our way to get flowers!
Alice had this genius idea to shoot in front of a hot pink wall. In my head I was like… really? In this RED dress? You really think that's a good idea Alice?! Haha!!! She said it so confidently that I just couldn't say no. So off we went. Little Savy girl came with us, she was the one who was helping my dress get some movement by flinging it high and belly laughing the whole way!!
Five minutes later we were done and pulling out of the parking lot. It was so fast and easy! I was dying to see how the pictures turned out and honestly a little worried I'd hate the pink wall. Well, that's the last time I ever second guess Alice and her creative vision because it TURNED OUT AWESOME! Go hire Alice Shoots People for something in your life, she's one of the best visionaries + photographers I know!
Her dress is from Shabby Apple. I searched the site and didn't see it but they have a few similar long dresses there that you might like! Just a disclaimer: it was SUPER long on me, ugh I'm so short! I couldn't even walk in it. But man was it perfect for pictures or what!?!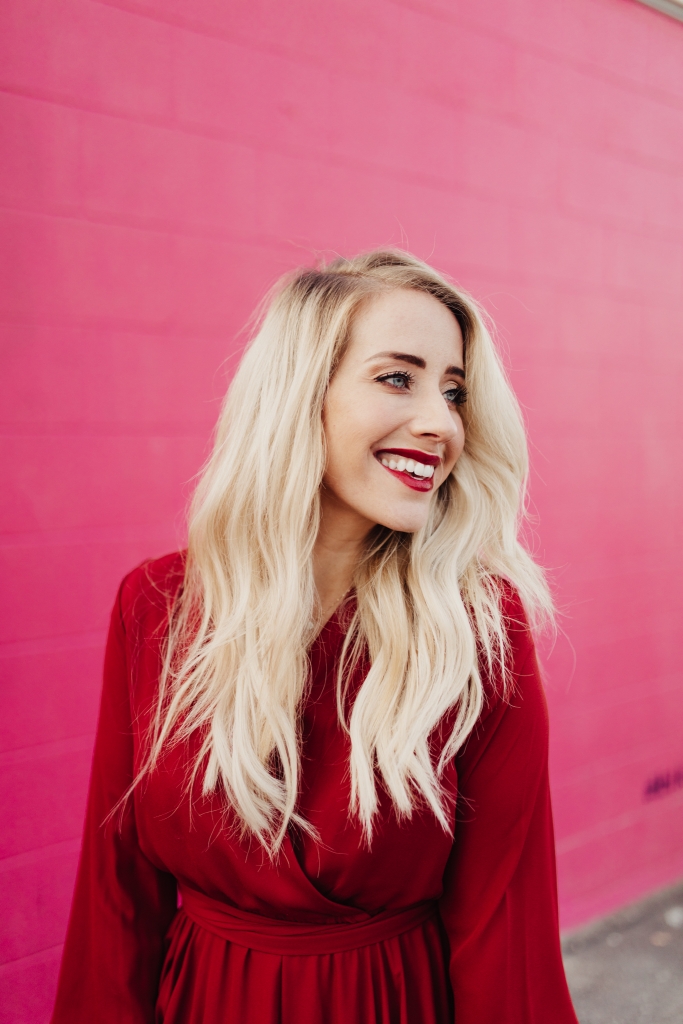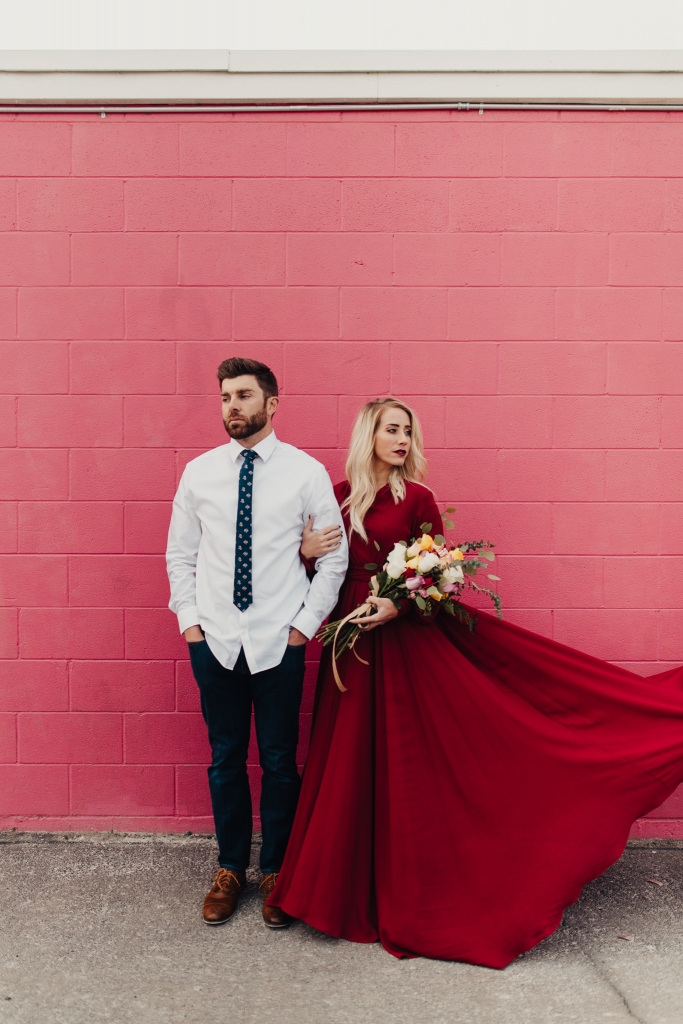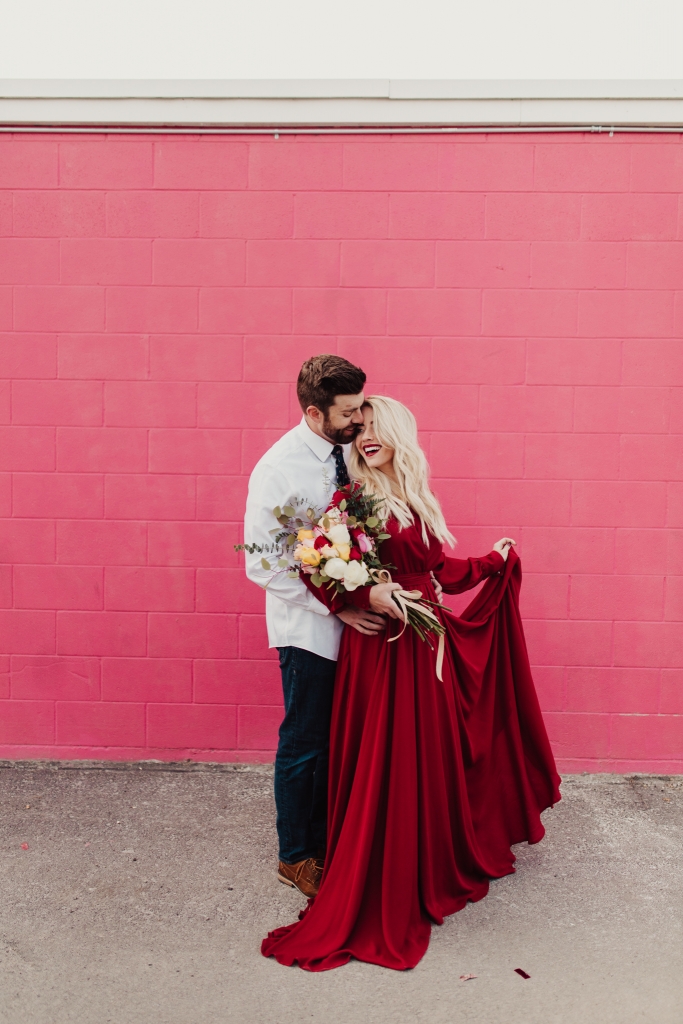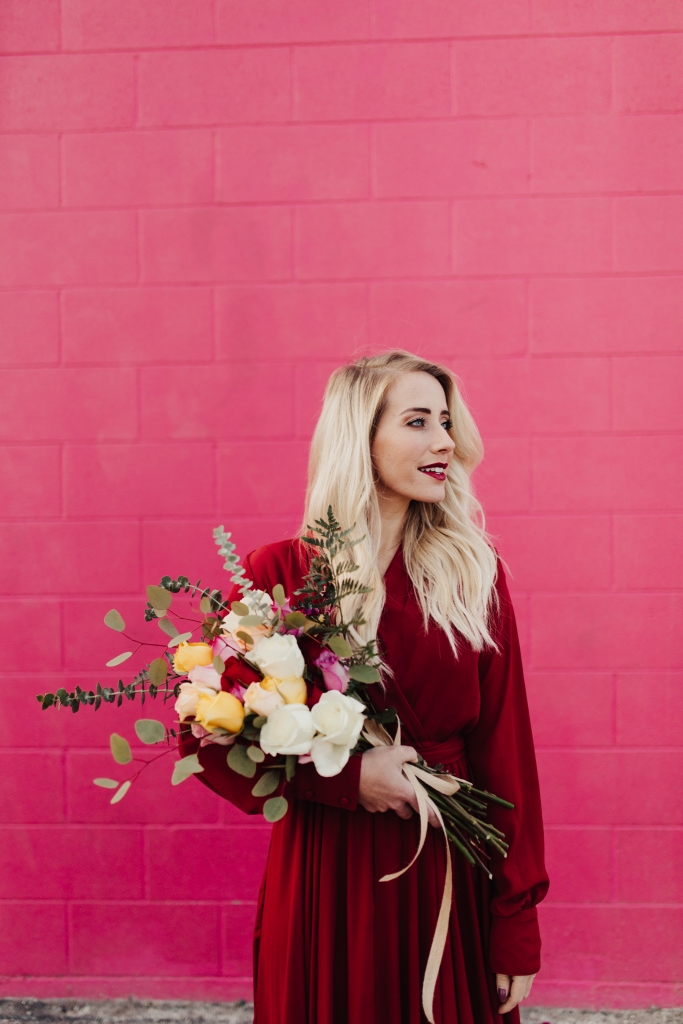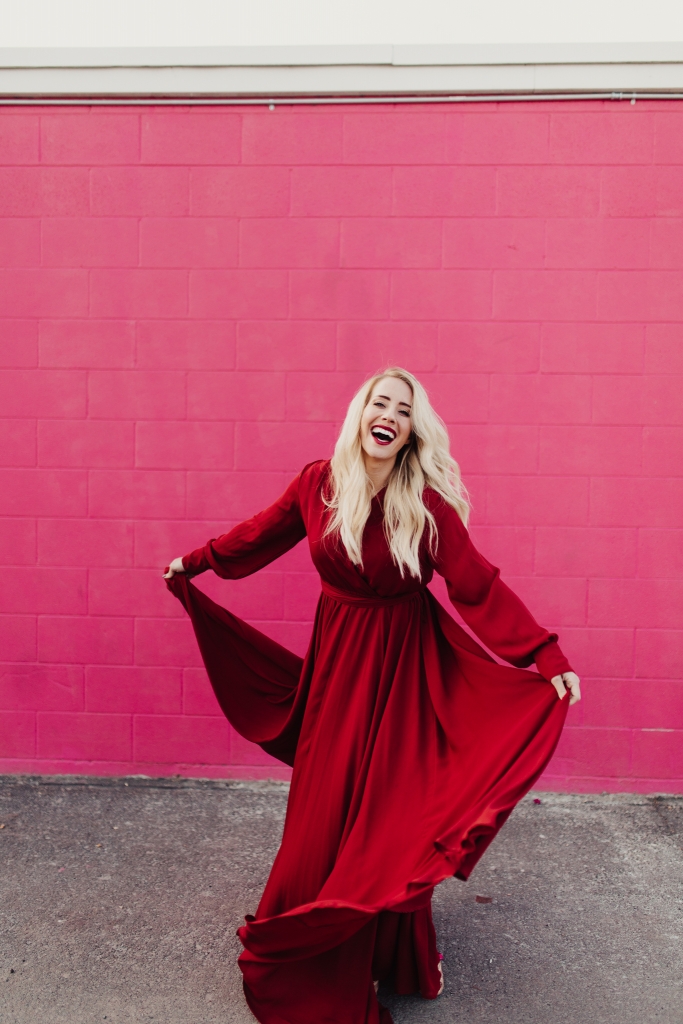 And because I said it best on Instagram:
"Happy Valentine's Day!!! I'm headed to California right now, missing this giant of a man and wishing he and the kids could come with me. If there's one day it's appropriate to post the sappiest of quotes, it'd be today. So I'm gonna indulge and share one that reminds me in a round about way of us… "She didn't need to be saved. She needed to be found and appreciated for exactly who she was" – J. One day maybe I'll share more of our story, but I'd had past relationships that were built on so much jealousy. From the beginning Brian has loved me for me. He hasn't tried to change me or tame my wild ideas. And instead of getting jealous, he has supported me. Loved me. Encouraged me. For crying out loud guys, he gets dressed up and takes vanity pictures just because he knows it'll make me happy ?!!! He's the most giving person I've ever met! I'm so grateful our kids get to watch how he endlessly serves others and loves without expecting anything back. I️ don't really know what I️ did to deserve someone like him but I thank the Lord everyday for putting Him into my life. And I'm so grateful for that 19 year old girl who made that hard choice to change her course and say yes."