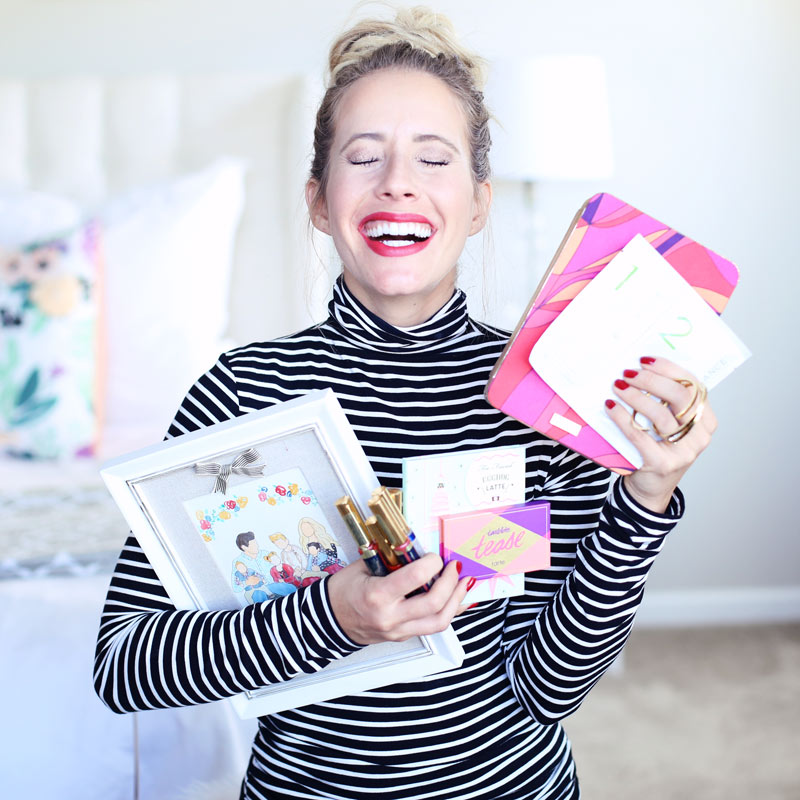 FA-LA-LA-LA-LA La La La LAAAAA!!!!!
I've been feeling so nostalgic lately: the Christmas music, the parties, the lights. It really is the most wonderful time of the year! Before the holiday season gets too crazy, I wanted to share a few things I've loved this year, as well as other gift ideas I've found while shopping. Welcome to my Holiday Favorites!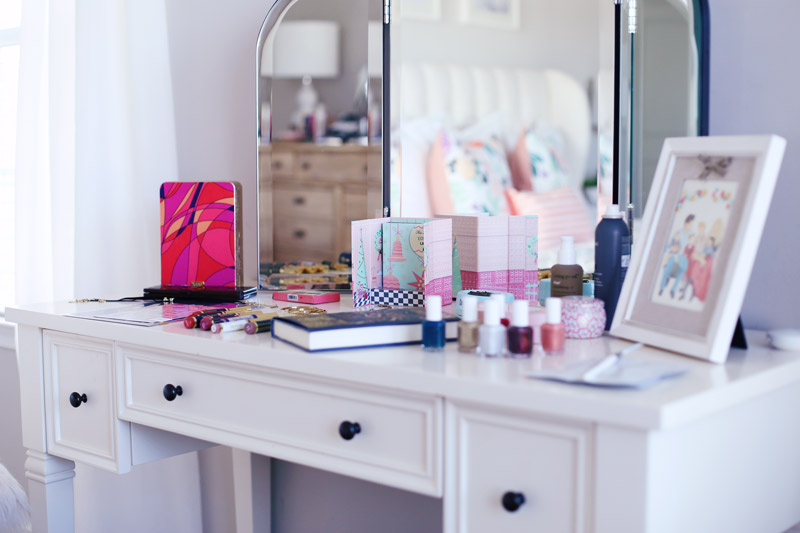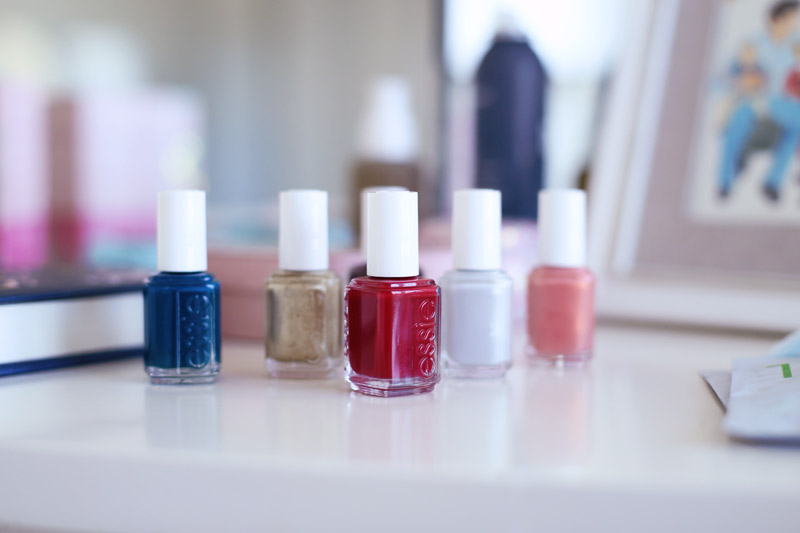 Essie Nail Polishes. Perfect to add to bigger gifts or to put with a kind note and batch of cookies. You literally cannot go wrong with nail polish and Essie is always a favorite.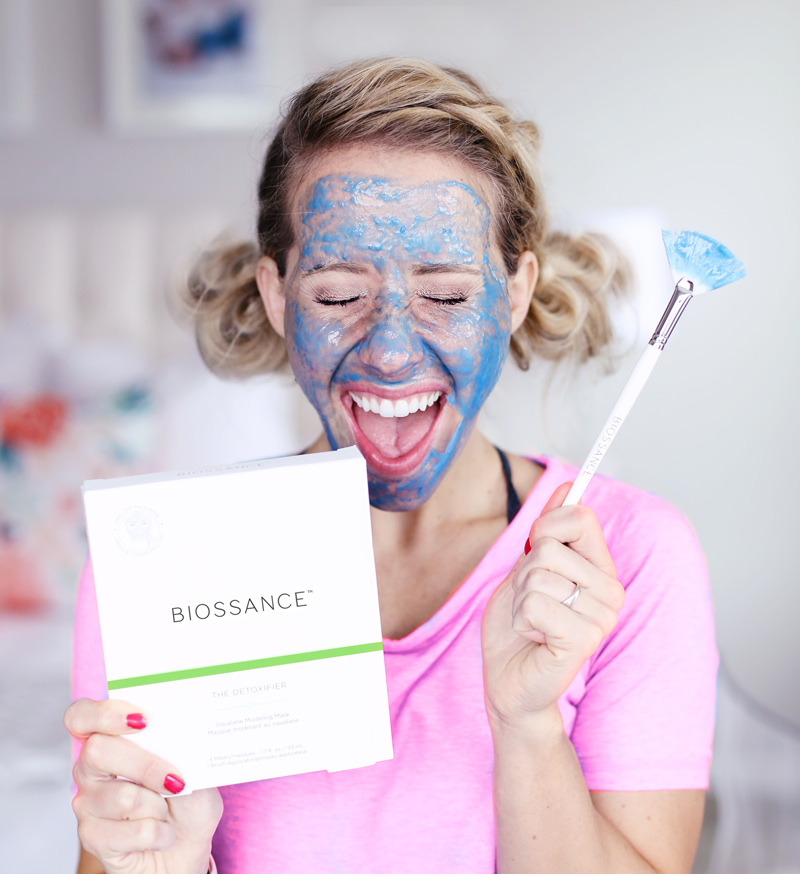 You guys are familiar with these Detoxifier masks from Biossance by now, yes? They're my favorite masks and would make the perfect Christmas gift! You mix two packets together and then use the brush that's included in the set to paint the product all over a clean face. Feels sooo crazy good. When it dries, it becomes rubbery and you just peel it right off! The mask gently removes toxins while cleansing the skin and purifying pores! I've worked with Biossance a lot this year — because I love them — and they've generously given my readers a 20% off coupon code, LOVEABBY. So now you have no excuse to give one my all-time favorites a try!! You can buy the set of four here, or you can purchase them individually, perfect for stocking-stuffers!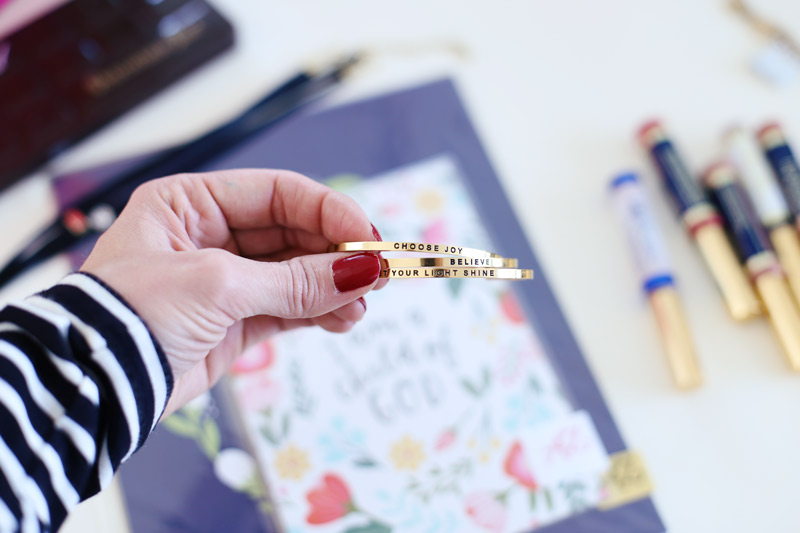 Mantra bands. These are my favorite little bracelets and I thought they'd make the perfect gift because they are semi-personalized.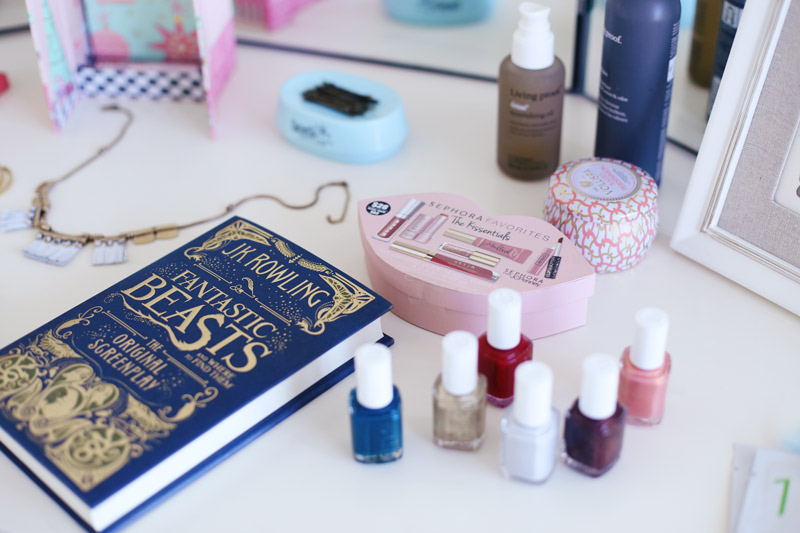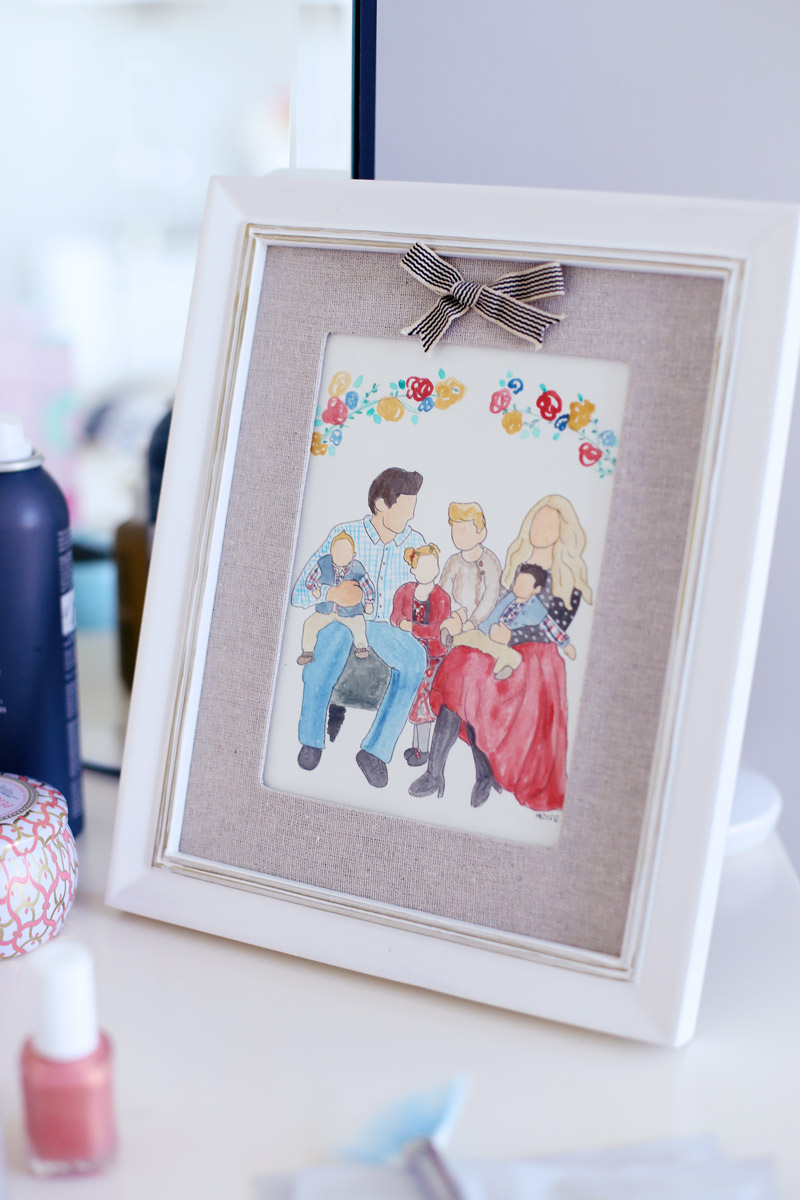 I love our watercolor from Hyde The Wild Boar! If you're looking for a more meaningful and heartfelt present, this would be it.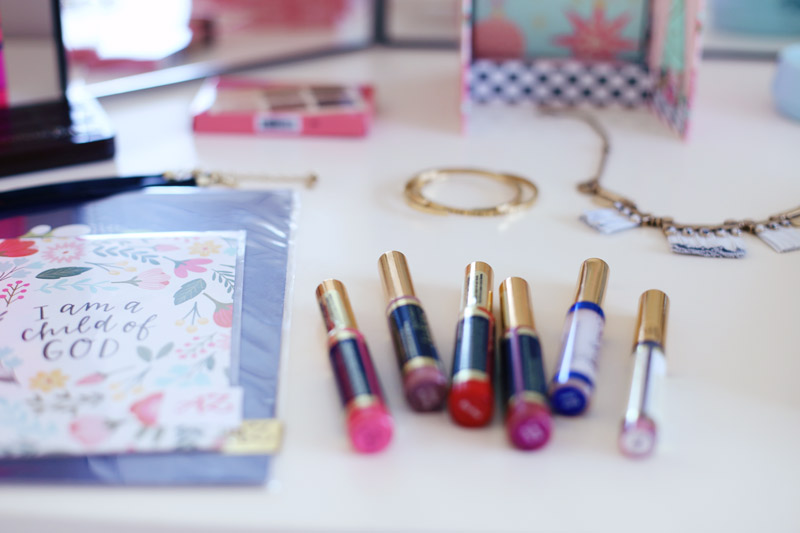 Choker from Bauble Bar and Necklace from Fashion Nest!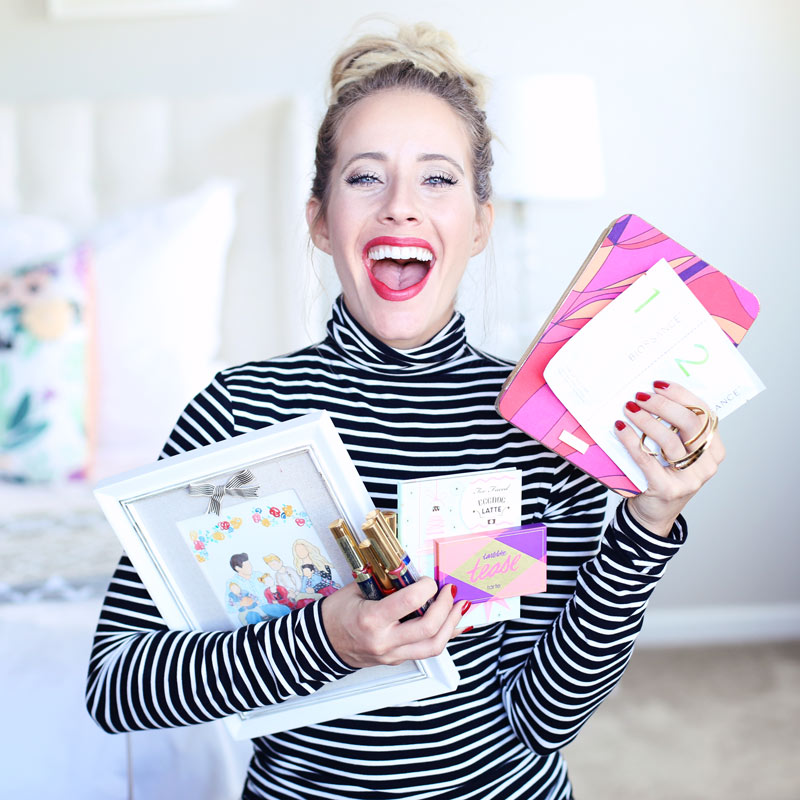 And that pretty little pink box full of makeup? OH MY GOODNESS!!! It's the Tarte Pretty Paintbox and it's amazing.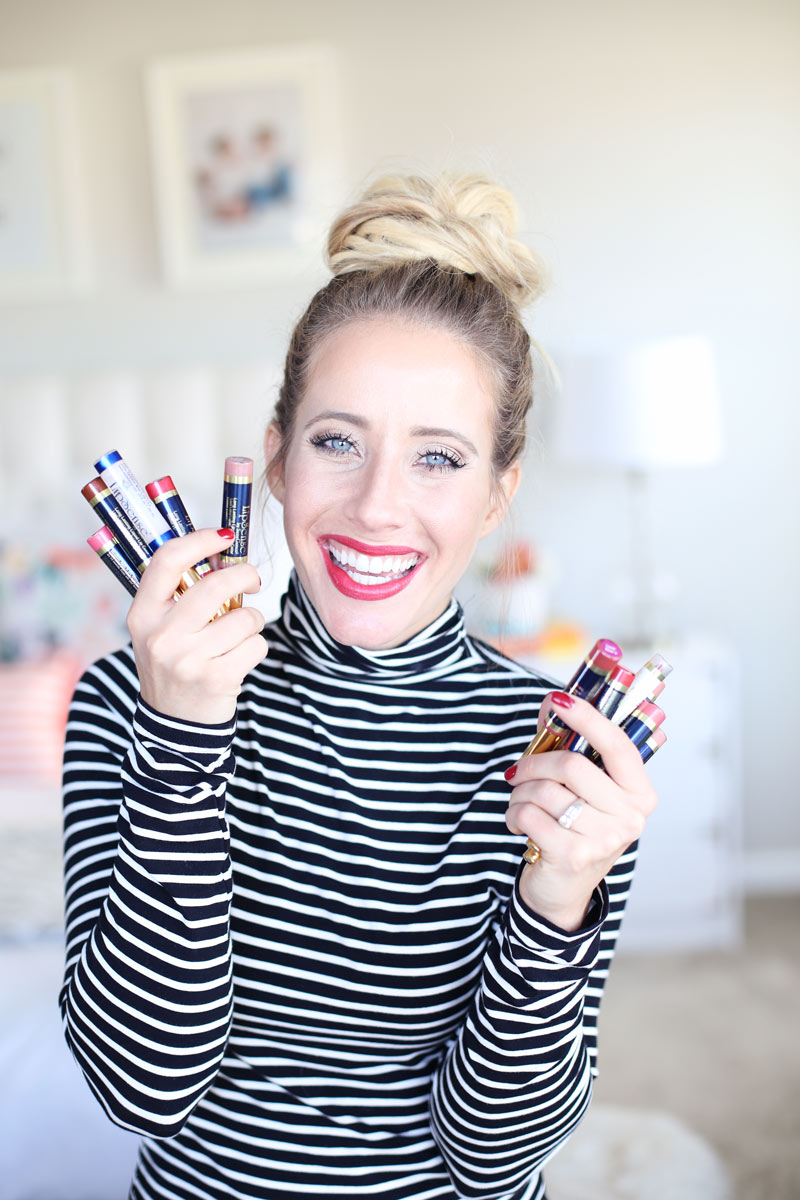 You all know I've been obsessing over these long wear lipsticks. If you're unfamiliar with them, they're amaaazing. You can purchase a collection here (click "Lips" and then LipSense collections) and if you need help picking out the perfect shade, I'd love to help you! I've put together a private Facebook page — just for my bestest of friends!! — where you can upload a picture of yourself so we can recommend a great color, or you can browse through what a specific color looks like on others. Request to join here. These would make great gifts for anyone who loves lipstick!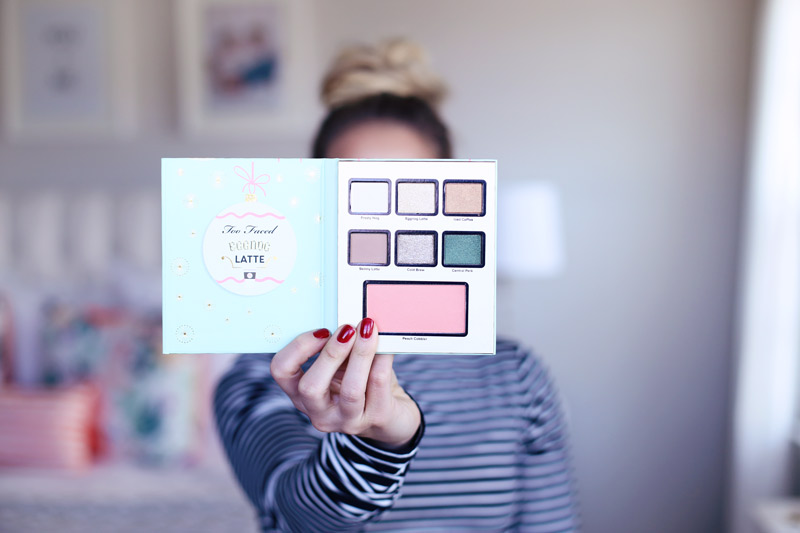 This is the Too Faced Holiday Pack… guys, it comes packaged as a gingerbread house. I die. You can give them away separately or as an entire kit. Watch the video to see more! They're so cute!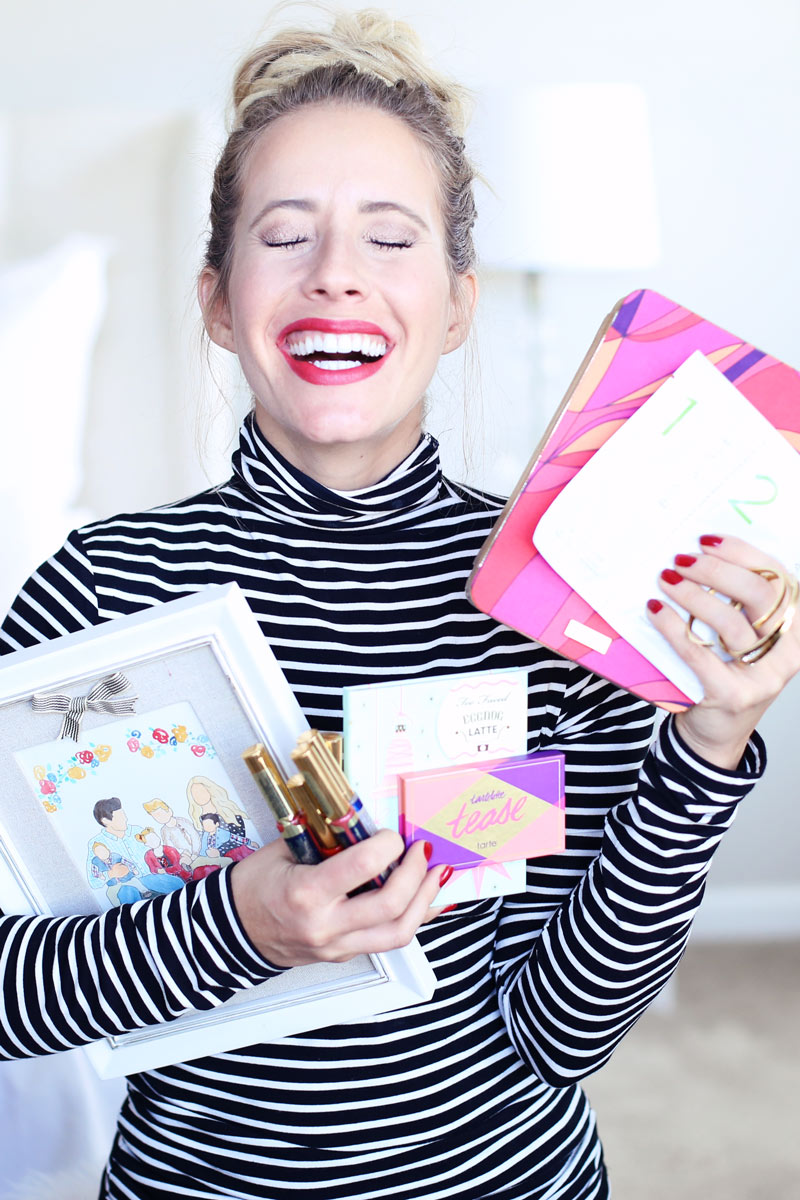 Here's the video, which explains all these items in a little more in detail. I hope you guys enjoy it!
And here's a list of where you can find everything, in order as they appear in the video!
Alex Design Prints | Mantra Bands | Essie Nail Polishes | Detoxifier Masks | LipSense | Bauble Bar Choker | Fashion Nest Necklace | Too Faced Chocolate Bar Palette | Kiss Essentials Lip Kit | Tartlette Tease Palette | Candle | Too Faced Holiday Pack | Watercolor from Hyde The Wild Boar | Countdown to Gorgeous box from Bare Minerals | Tarte Pretty Paintbox | Cosmo Cube | Booties | Striped Shirt | Belle Sleeve Shirt | Living Proof Nourishing Oil | Living Proof Dry Shampoo
This video was made in collaboration with Biossance but all thoughts and opinions are my own!