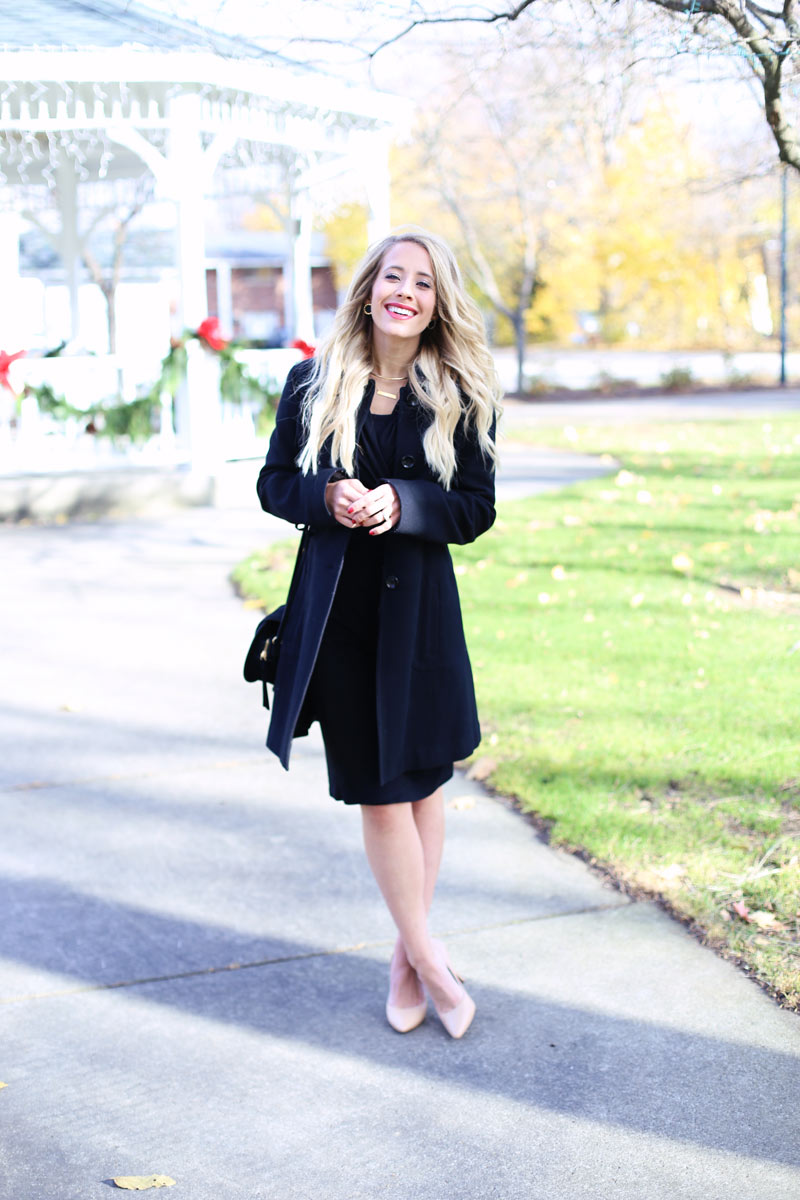 It's not often that I tell you to run and buy something, but when I do, it's because you literally need it now. THIS DRESS!!!!!! It's so good, guys. It is the perfect dress. The length is perfect and I don't feel like I'm constantly tugging on it to stay at the knee. It comes high enough at the chest that you don't need an undershirt and it's the softest fabric you've ever felt. It's the perfect fit AND it doesn't wrinkle. Which means your dress still looks nice after driving to church, holding babies, or to throw in a suitcase when traveling. My other "little black dress" isn't very comfortable to wear around church, chasing kids. It's more of an adult-only-event dress. This one can be both. It's amazing. Slap on some Spanks and it gives you a nice little figure too!!
It'd be so adorable to wear to your holiday parties with red heels plus it looks great with black tights and booties. That's how I wore it to church last week. You could wear a chunky sweater over it or add a colored blazer/bomber jacket. You could even dress it down with a denim jacket and flats. You're welcome!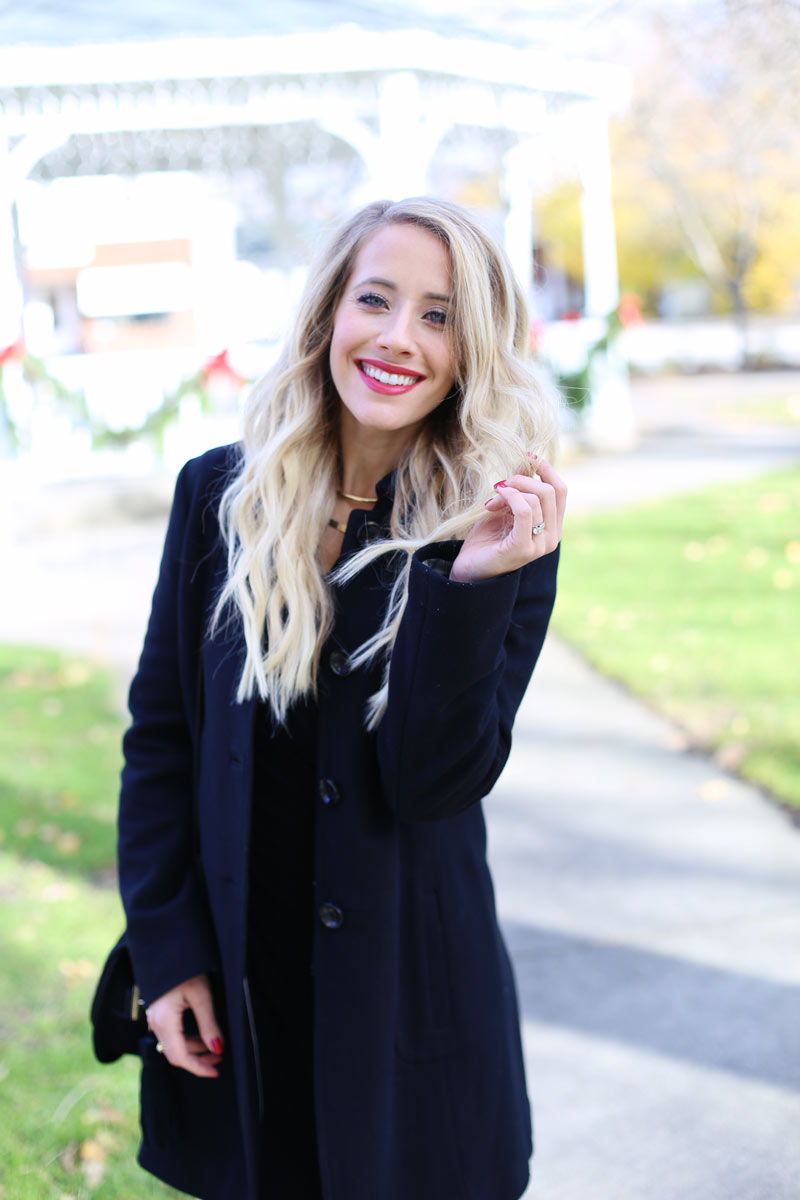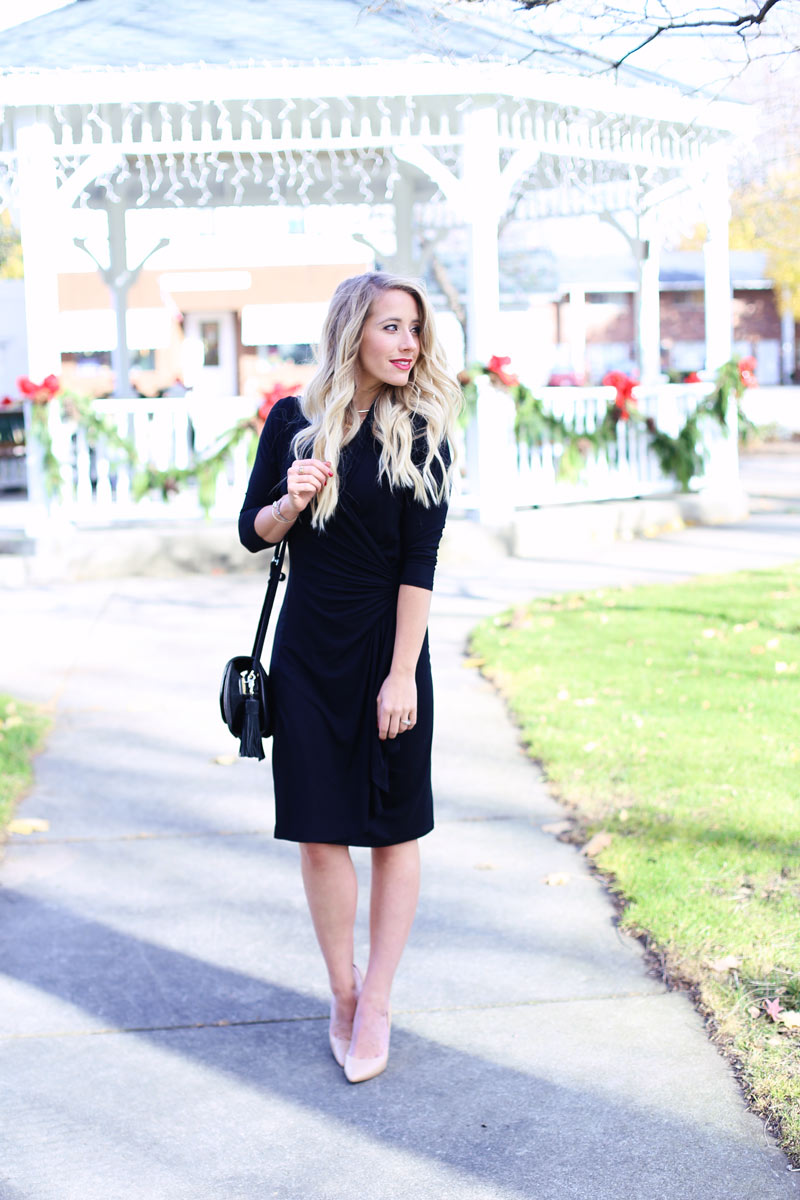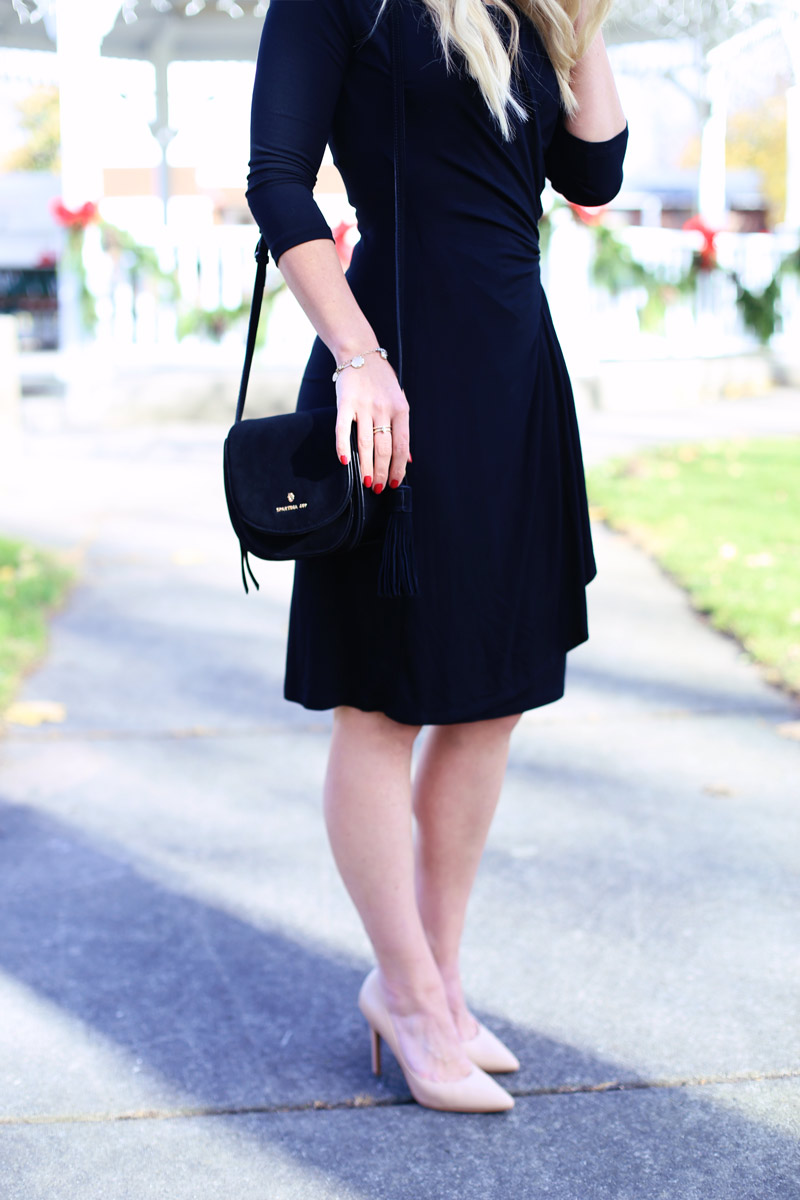 Thank you, Spanks. You'll never know how much I love/need you.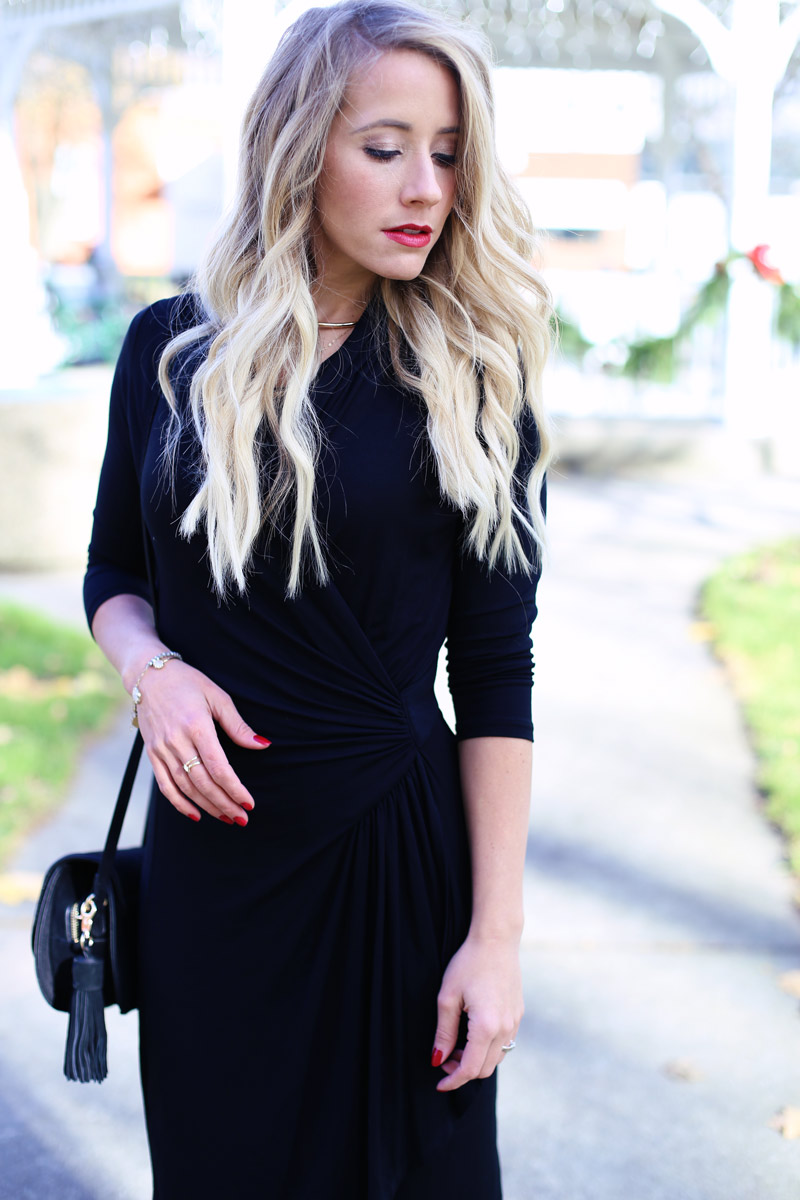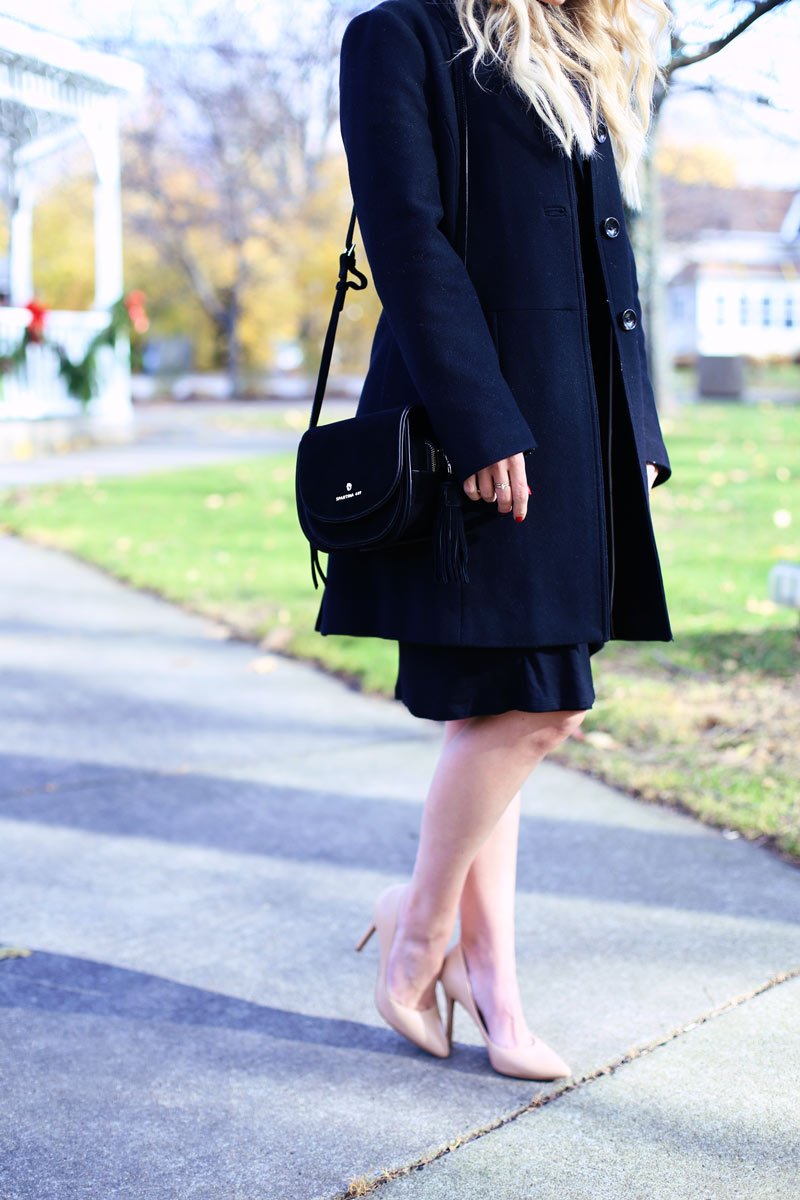 This bag. You guys are going to see a lot of it… because it goes with everything! Especially this perfect dress. And it won't be going out of style any time soon so you can invest in it if you need a new bag and call it a day for a handful of winters!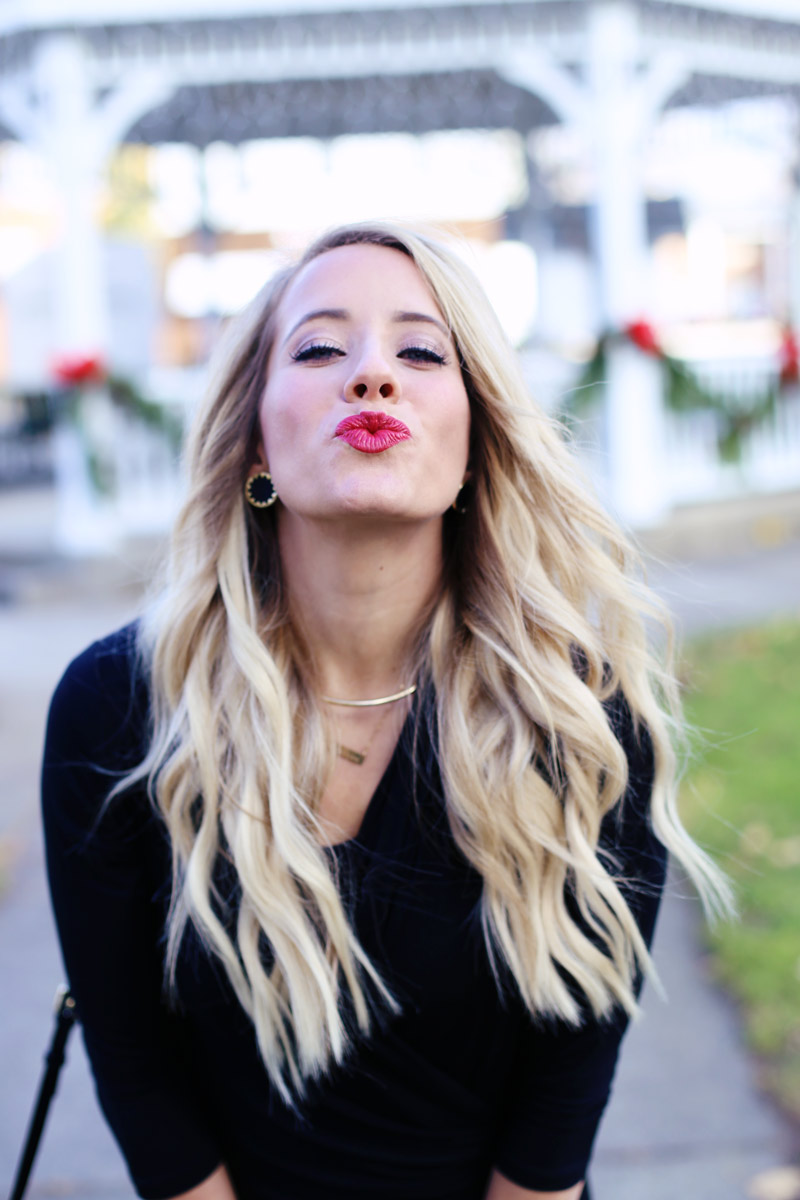 My lipstick color is Plumeria and Aussie Rose and the matte lip gloss. Need more info? Click here!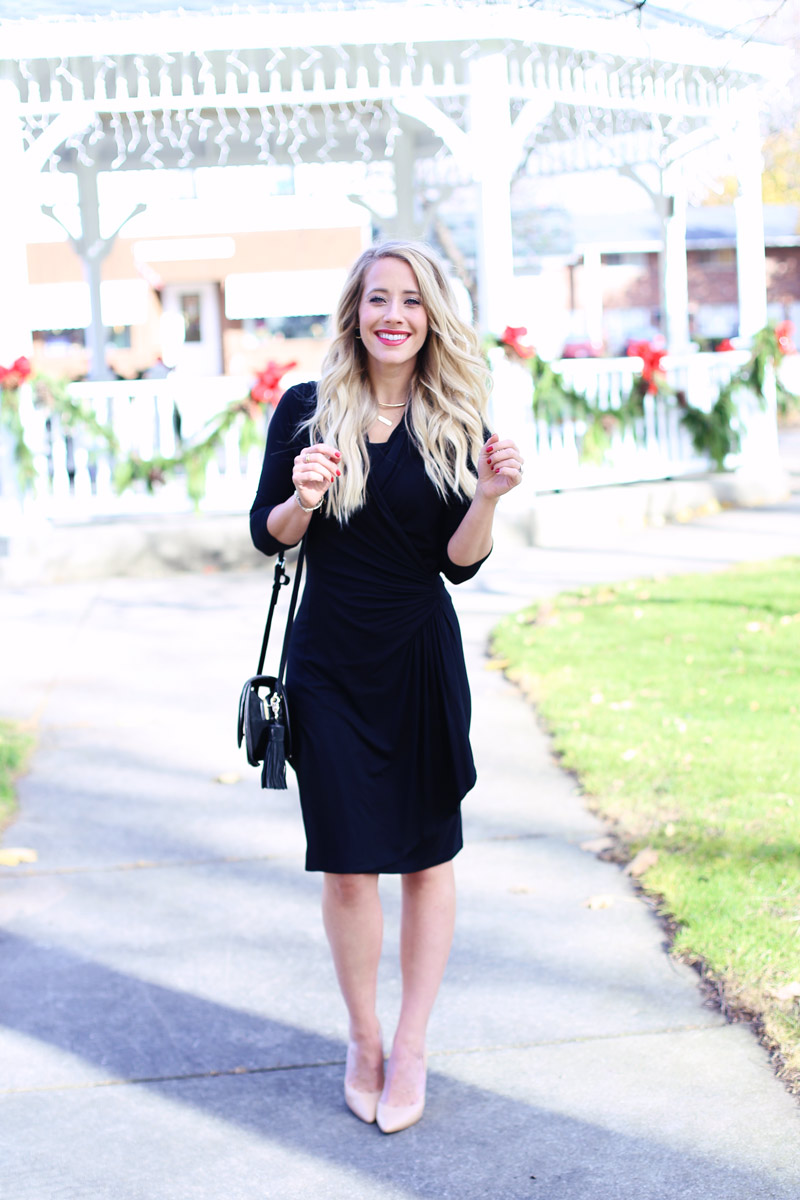 If you're looking for some service opportunities to do with your kiddos, we've been following the #LightTheWorld campaign our church has organized. Thousands of families across the world are sharing their light and serving others – 25 ways in 25 days. I'm so grateful for a Savior who is constantly providing for me and my little family. It's so easy to forget about Him this time of year — I think that's always been the adversary's plan… to make the holiday season so grand with presents and parties that the true meaning is completely forgotten. This calendar gives you specific ideas of how you can serve and share your light with the world and my kids are eating it up! So if you're needing an extra little boost this holiday season, we're on day 7 and you can find what thousands of others are doing on Instagram. Just search the hashtag #LightTheWorld.
Love you guys!!! xo