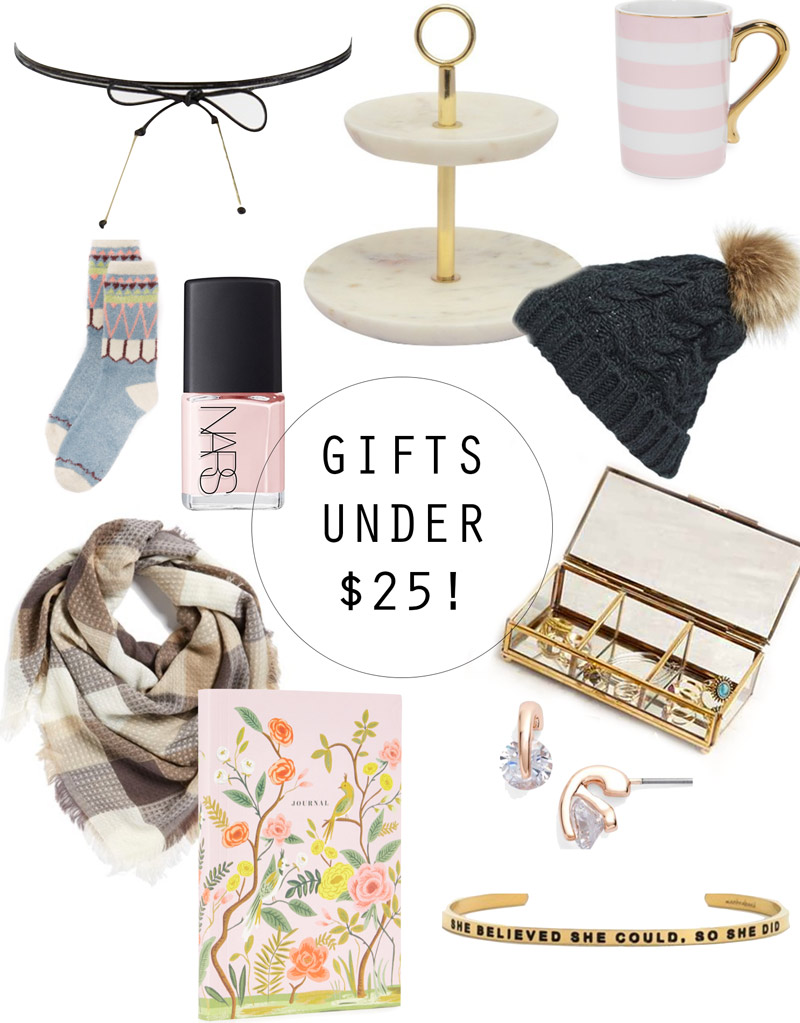 I know you're probably sick of seeing these stupid round ups from every blogger there ever was… UGH. We are so annoying right now.
Buuuuut… WE CAN'T HELP OURSELVES!!!! Here are just a few of my favorite finds that are under $25 — perfect for your neighbors, friends, visiting teachers, colleagues, blah blah. You get the drift. I especially love the mantra bands cause you can make them a little more personal – write a note about how so-and-so has influenced you. Send it with a batch of cookies. So cute!!!
Mmkkk, I'll stop being annoying. Actually, I probably won't. I've got AT LEAST another couple round-ups in me haha!! I know you love you me. Shop it all in the widget below.
XO!