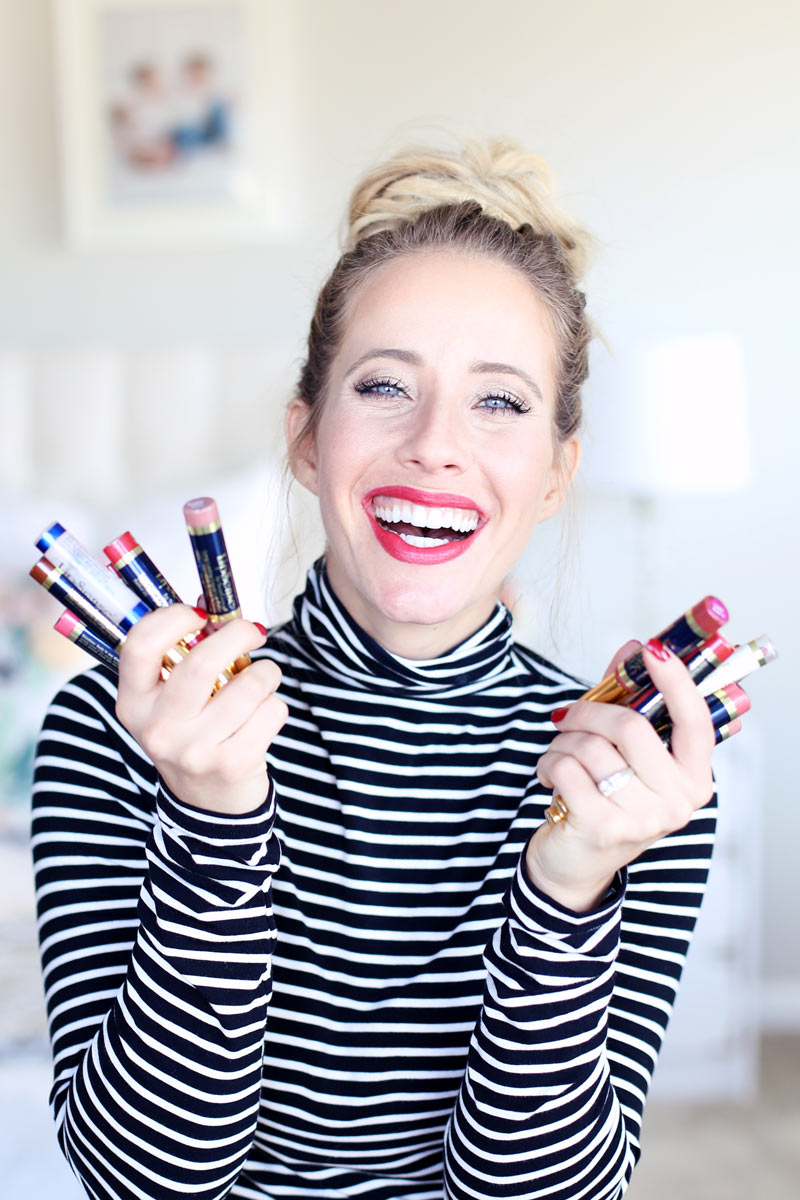 You are either suuuuper sick of hearing about these or I'm about to change your life. Don't get too excited — I haven't found a way to keep the kitchen clean or the laundry folded, but trust me… lives will be changed today!
So these are the liquid lipstains I've been wearing that are completely smudge-proof, kiss-proof and stay on allll day. I can literally smooch the babies with bright red lipstick on and there's not even a trace of color on their cheeks. I'm obsessed because I don't have to re-apply, I never have to worry about the color smudging (especially with bold colors) or if there's lipstick on my teeth! What, you've never come home from a date or meeting to find there was lipstick all over your teeth?! Well, it's the worst! If you love lipstick, I swear to you, these are gonna be your JAM!
K cool… I already want some. Now where do I get it?!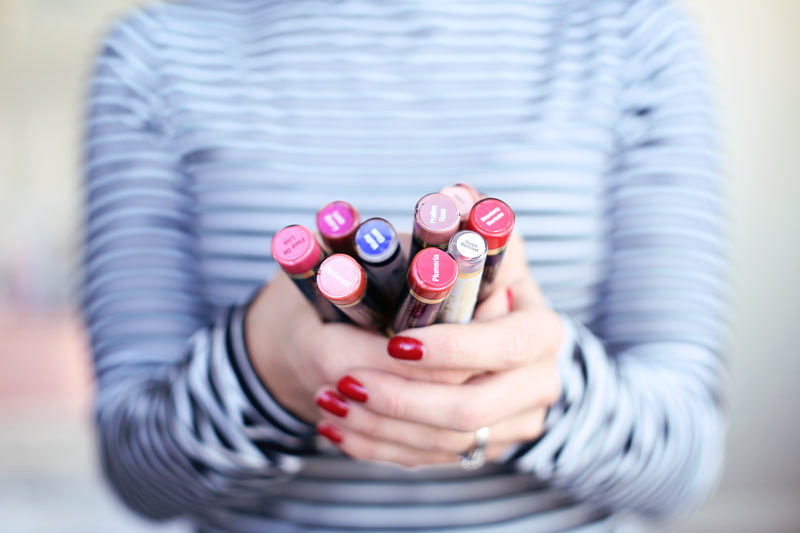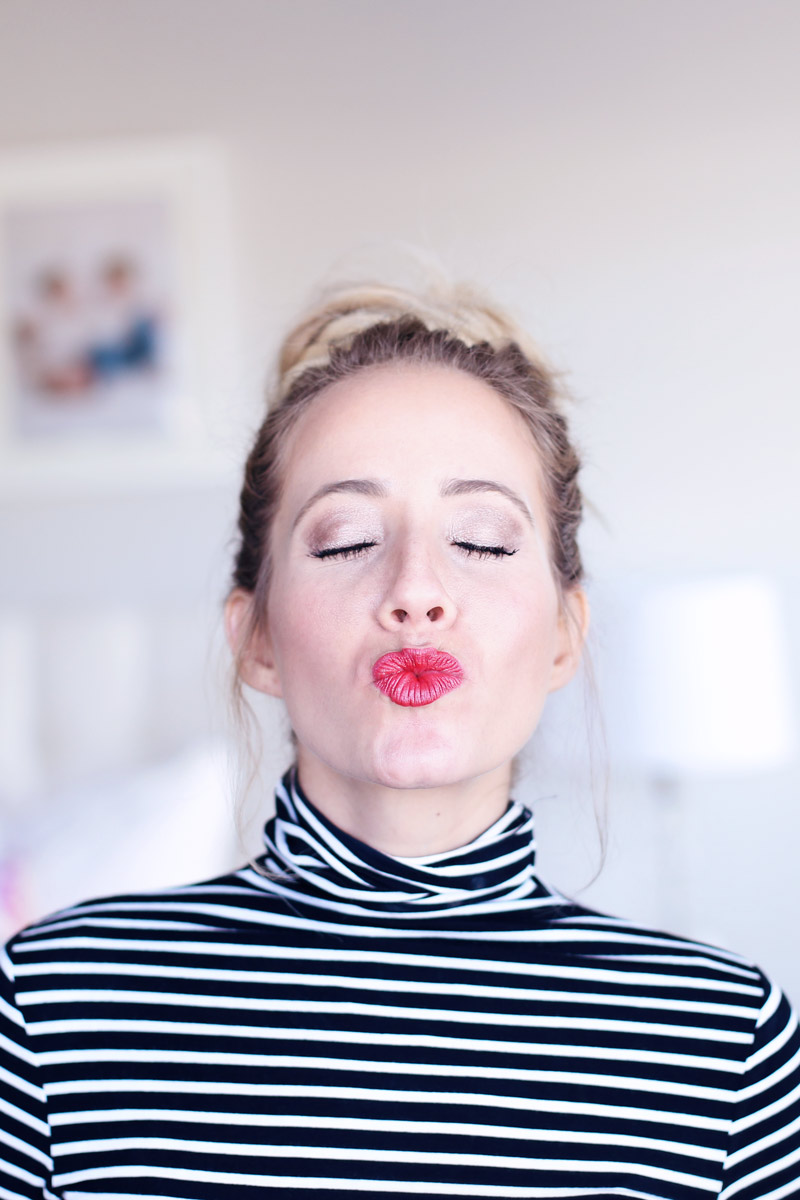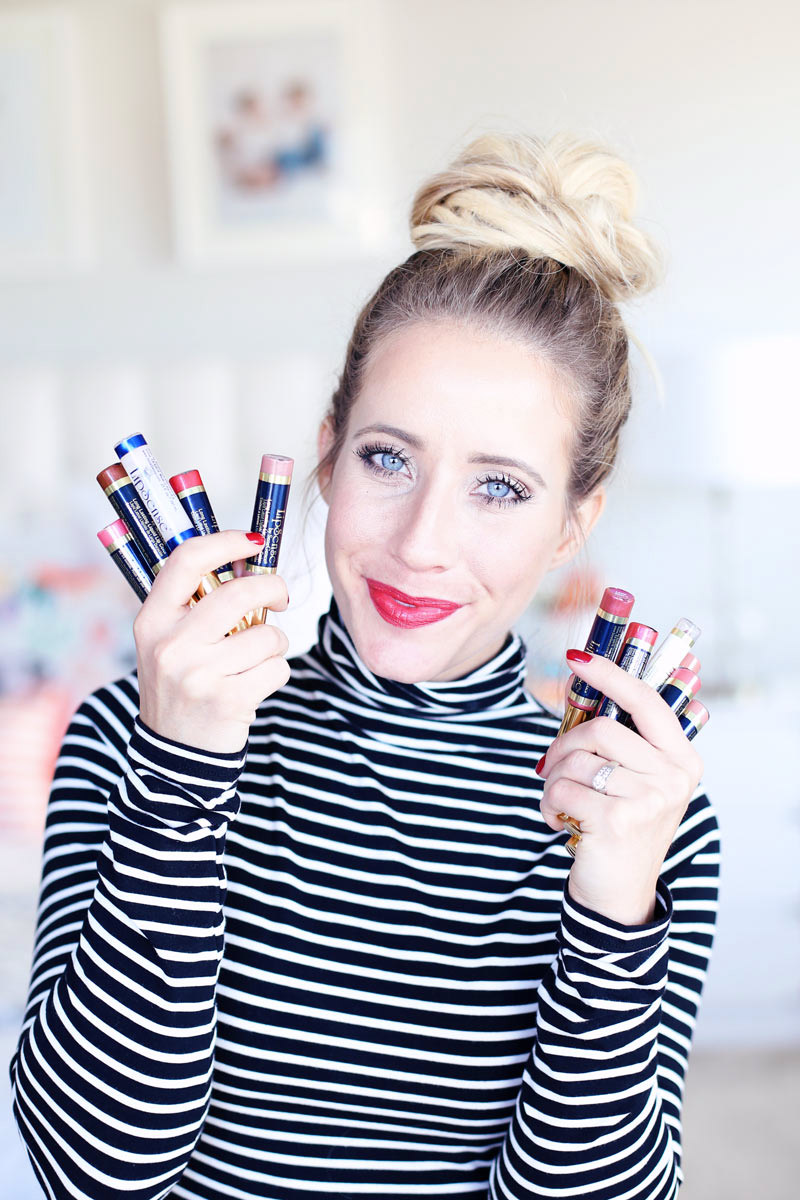 To start, you need to purchase a LipSense Collection,
which comes with one lipstick, one glossy gloss, and one Ooops! remover. Yeah… you need an oops remover. I'm telling you — these are legit. The glossy gloss is a must because that's what seals in your color, keeps your lipstick lasting for hours and hours, and also keeps your lips soft and moisturized!
So I have some good news, and I have some bad news. Bad news first — you can't pick these up at Ulta or Sephora… you have to find someone who actually sells them. Annoying. Okay, don't get sassy with me!! Are you ready for the good news? I sell them!! Because it's Black Friday — cue cute graphic —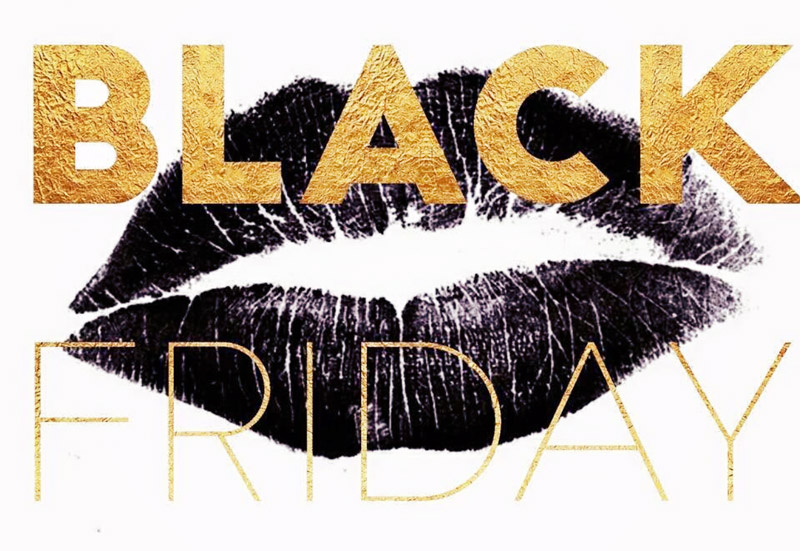 and I'm just in a good mood, I'm giving you 15% off your entire order – it's actually the highest discount they'll let us give, or I'd give you more, PLUS free shipping and no tax. Because I love you so. This means that you won't find a better deal anywhere else. The only way to snag the discount is to head over to my Facebook page here (request to join cause it's private) and then leave a post with the color you want and your PayPal email address, and then we'll send you an invoice. I haven't decided when the sale is going to end but it'll be totally random. Because I like to unpredictable and spontaneous like that! Haha!
To find the colors, click here. Then at the top navigation menu click Shop Now. Then, on the left you'll see Lips and then LipSense Collections 🙂
If you aren't sure what color to pick, share a photo of yourself and what you're looking for. A nude color for everyday? Something bold and bright? Then we'll give you our personal advice on what we think would look best with your skin tone!
If you want some quick recommendations…
I recommend having a good nude, a red color, a pink shade, and a berry color, because then you'll be able to mix and blend the colors for so many different looks!!
My favorite nudes are First Love and Apple Cider, favorite bright red is Blu-Red, and if you're going for something a little more warm, the brick is gorgeous. Favorite pink is Fleur De Lisa, and I'm wearing Plumeria in these photos. For the berry shades, I love the Lexie Beary and Sheer Berry.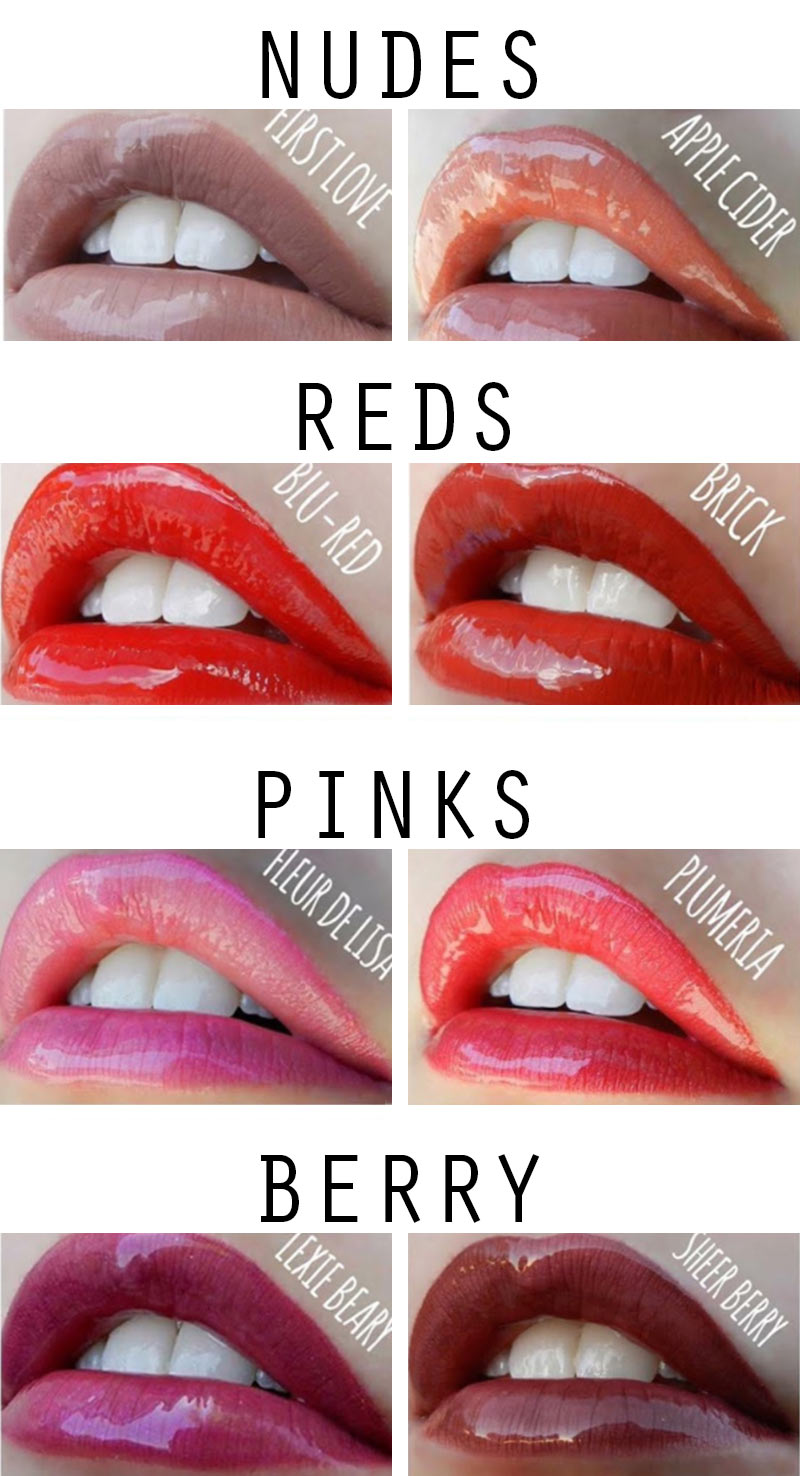 By the time you guys get your LipSense in the mail, I'll have edited the video I made of how to best apply it. and some tips on how to have healthy lips. And if your curious on how you can earn money selling these lip products, send me an email at twistmepretty (at) gmail (dot) com. When you become a distributor, you get 50% off your orders! So if you're planning on purchasing a few collections for gifts this Christmas, it might be in your best interest to become a distributor just for the crazy discount.
Love you guys! And see you over on that Facebook page or you can find me on @twistmeprettylips on instagram. xoxo