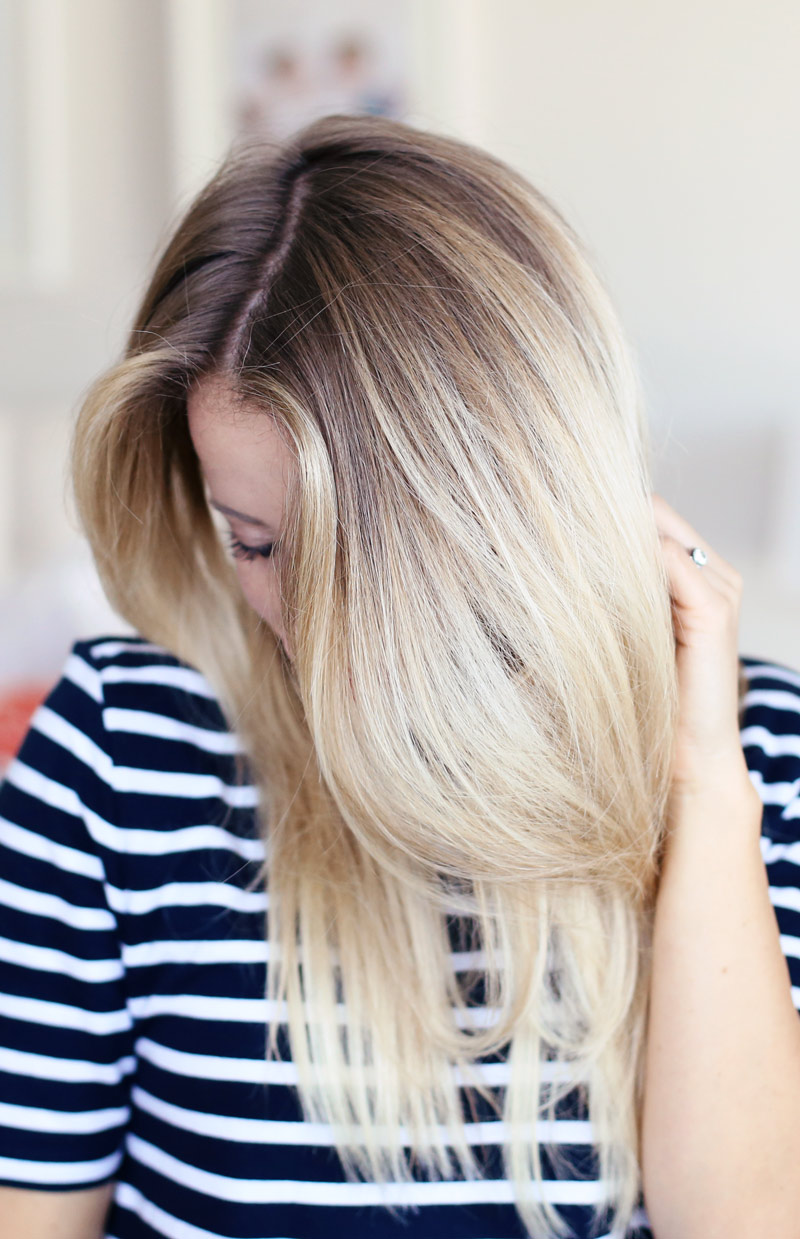 Have you ever wondered how some people just have the most voluminous hair you've ever seen? It's like they're defying gravity. I don't have all the secrets, but I'm excited to share a few tips that have really helped me when I'm going for that perfect blowout!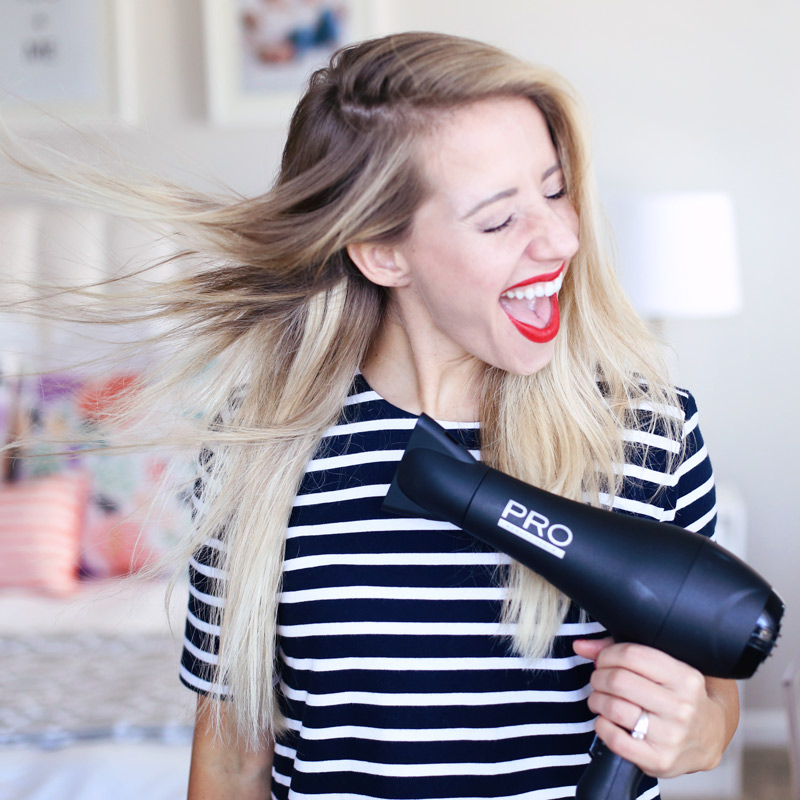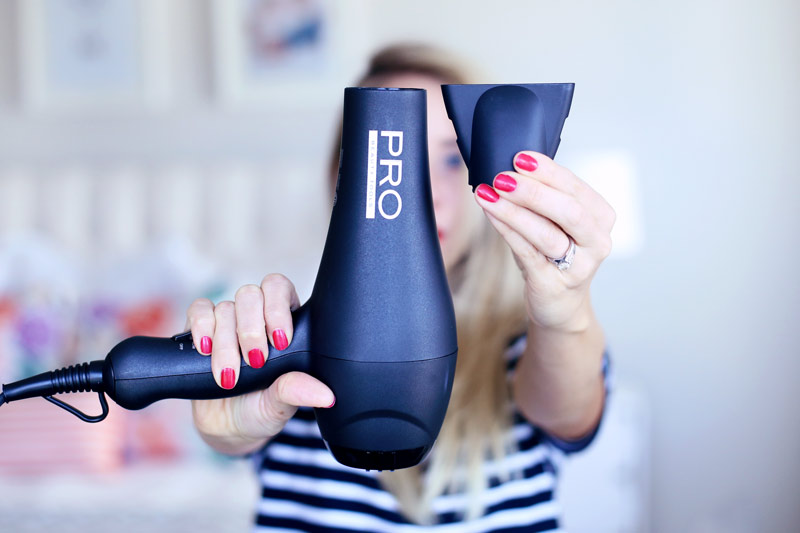 First up! I'm using little blow dryer from Pro Beauty Tools and the concentrator nozzle that comes with it. Have you ever seen this little thing? Most people throw it away when they get a new blow dryer — don't do it!!! It's such an underrated little tool and it will help you immensely when styling your blowout. This blow dryer is $39 at Target — SUCH a steal! It's got a really beautiful sleek design, and the matte rubberized finish acts as a no-slip grip when styling. It has high-powered air flow so it's gonna save you time on drying and also exposure your hair to much less heat, damage, and frizz. If you're looking for a new blow dryer, or are in the market for some tools to give your beauty obsessed sister/neighbor/friend/girlfriend, check this guy out. It'd be so cute coupled with my hairstyle book, a round brush, and some hairspray or styling serum. I'll leave links to my favorites below.
How to: Blow Dry your Hair with a Round Brush
1. Start with damp hair! Either let your hair air dry or blow it out about 80% of the way. Then add your products! I'm using Redkin Anti-snap, which is a great leave-in treatment for damaged hair. It just reduces breakage and provides heat protection. If you have color-treated hair, I HIGHLY recommend it. Then I'm throwing in some Caviar Cream. This is one of my favorite products right now. It adds a lot of moisture and shine to the hair, just making it feel super soft and healthy. Then I'm spraying in some Aveda Volumizing Tonic, which helps build body and add shine and then, last but not least, I'm using Kenra's Platinum Thickening Mousse to lift the roots and add body to the hair.
2. Take a section of hair. A good rule of thumb is that it should be the same size as your brush. Make sure it's snarl-free!
3. You'll need a thermal round brush. Experiment with the size that best suits you, but the one I'm using is 2 1/4″. The Pro Beauty Tools brush I'm using has an extra large barrel for faster styling!
4. Lock your round brush into place underneath the section.
5. Take your blow dryer, with the concentrator nozzle attached, and concentrate hot hair onto the hair near your brush. You don't need to rotate your brush. You'll rotate the brush to keep tension on the section and when you get to the bottom if you want a rounded look. Then, I use the neck of the blow dryer to hold the section while I reposition the brush.
6. Make sure the hair is 100% dry before moving onto the next section. And make sure the layer is 100% dry before bringing more hair down. You don't want any moisture in the hair!
7. Dry the top in sections perpendicular to your part.
I always like to add an oil after I blow my hair dry because it smooths down any fly-aways and just adds a pretty shine. Make sure that the oil you use doesn't add weight to the hair or you'll lose the volume we just created. Then, I'm taking my Kenra 25 and lightly spraying it all over, adding texture and bounce into the style.

And then you're finished! The main take-aways are to use your concentrator nozzle, prime your hair with good products, don't feel like you need to rotate the brush a whole lot, and completely dry each section before moving on.
And, finally, the video for your viewing pleasure ha ha!
Let me know if you guys have any question! I'm excited to hear what you think and if you have any tips or tricks that I missed?! Let me know in the comments below!
This post was made in collaboration with Pro Beauty Tools, but all thoughts and opinions are my own!!!