I am so excited to share a new beauty product with you guys today!! It's honestly become my most favorite and treasured product in my skincare arsenal, which is a big deal because over the past few years I've tried so many in an attempt to improve my aging skin. It's called SK-II Facial Treatment Essence, have you heard of it? A lot of people refer to it as miracle water, it's made up of 90% Pitera™ which is a clear liquid rich in vitamins, amino/organic acids, and minerals.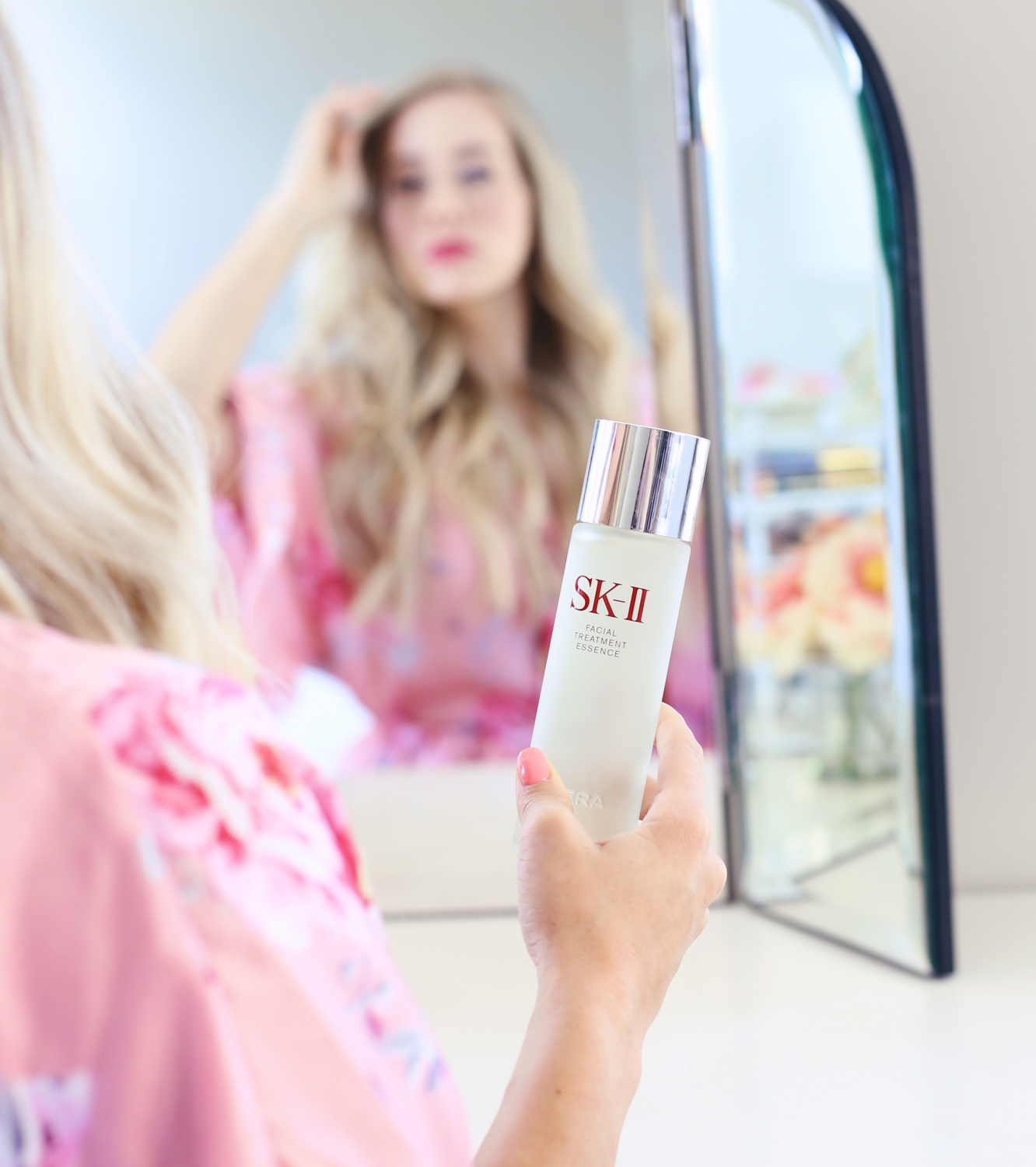 I embarked on the #OneBottleAwayFrom journey to prep my skin for a summer full of light makeup and fun vacations. I don't know about you, but summer is my favorite time to really lighten up on my makeup routine and just wear less! Of pretty much everything ha ha! My hope with the product was that it'd help improve my skin tone and texture and also boost hydration because the new desert climate we moved into has been killing me! I wanted to find something though, that didn't feel greasy or heavy but just gave me a pretty glow. That's not too much to ask for, right?!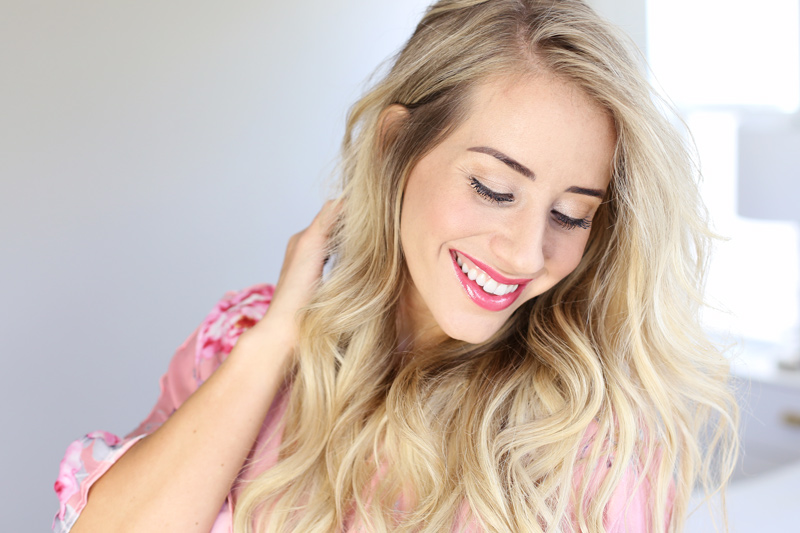 I was expecting to be a little bit critical of this product because it has no smell and feels exactly like you're putting water on your face… how can it possibly be that effective?! But immediately I started seeing results and you guys, I'm dying!! I'm obsessed with this product and will continue using it for years to come. I naturally have really dry skin and like I said, the summer here in Utah hasn't been helping! The Facial Treatment Essence leaves my skin feeling fresh and dewey without weighing it down or making it feel oily. Then I started noticing the texture of my skin start to change. It's hard to tell in pictures because the lighting changes from day to day, but in person the tone of my skin is so much more even and the red spots from old scars and acne flares are much lighter. I feel like over the past several weeks my skin has gotten brighter, softer, even firmer. I'm just really annoyed that I didn't find this 'miracle water' years ago!!
So let me show you how I use it! First off, I wash my face with a gentle cleanser.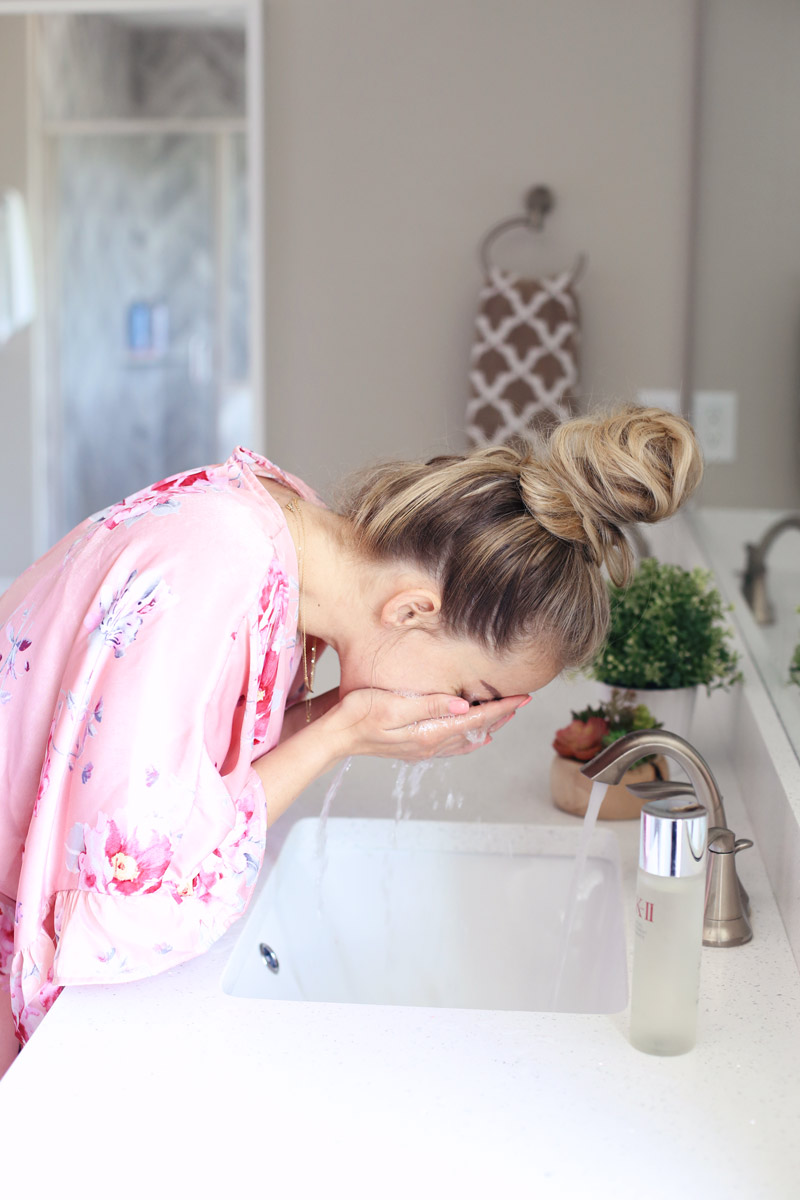 Then I cup my hand and pour a little bit of the essence into my palm. You can splash it directly on a cotton pad too but I felt like I was wasting product so straight to my hands it went! You obviously want to make sure your hands are clean before touching your face but if you've just washed your face with them you should be good!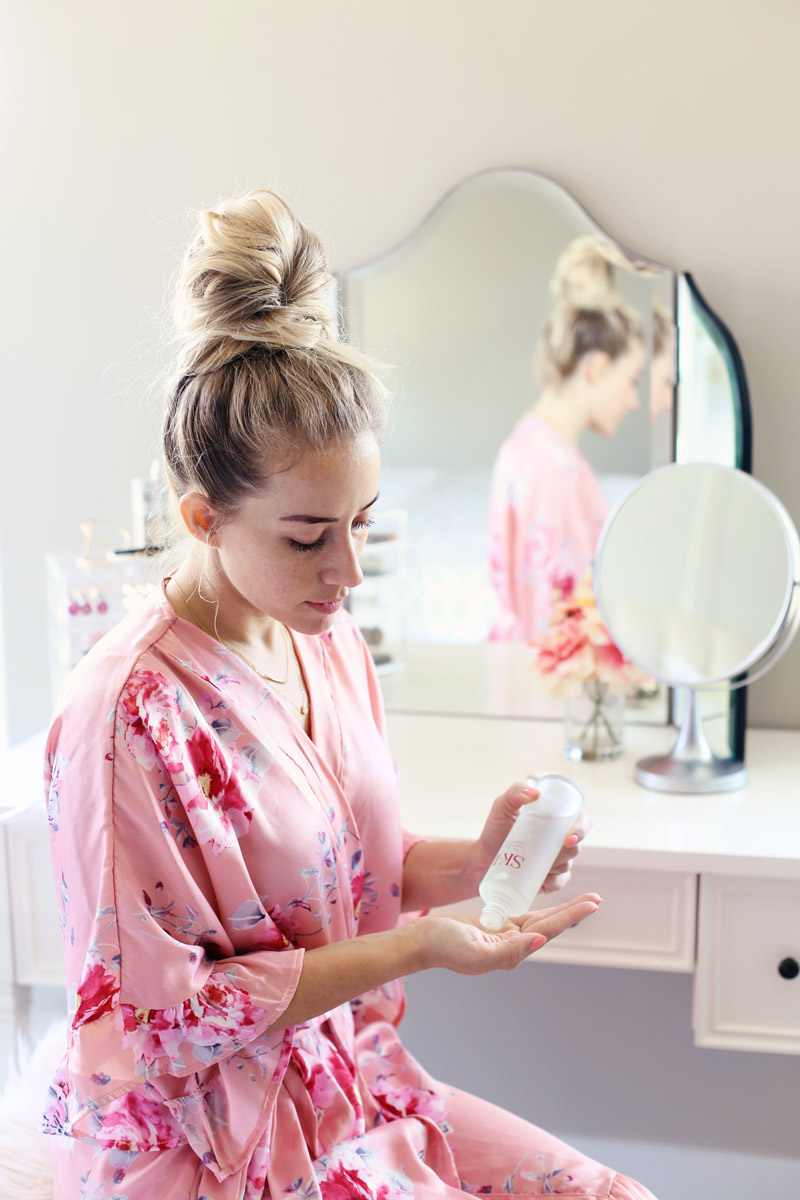 Then you're simply going to press the essence into your skin. It will literally feel like you're putting water on your face. It's CRAZY!!! It absorbs rather quickly, but I like to fan my face a few times with my hands to help it dry faster + the cooling sensation is pretty great. Don't forget your neck and décolleté!!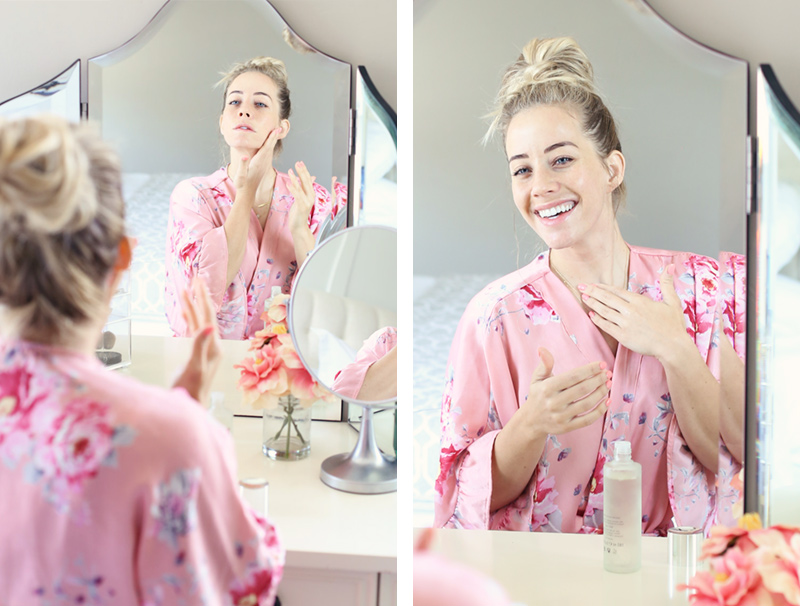 Then you can either follow up with a moisturizer, sometimes I'll add one in and sometimes I won't but I always make sure there's an SPF in either my moisturizer, primer or foundation! And then I apply my makeup like normal.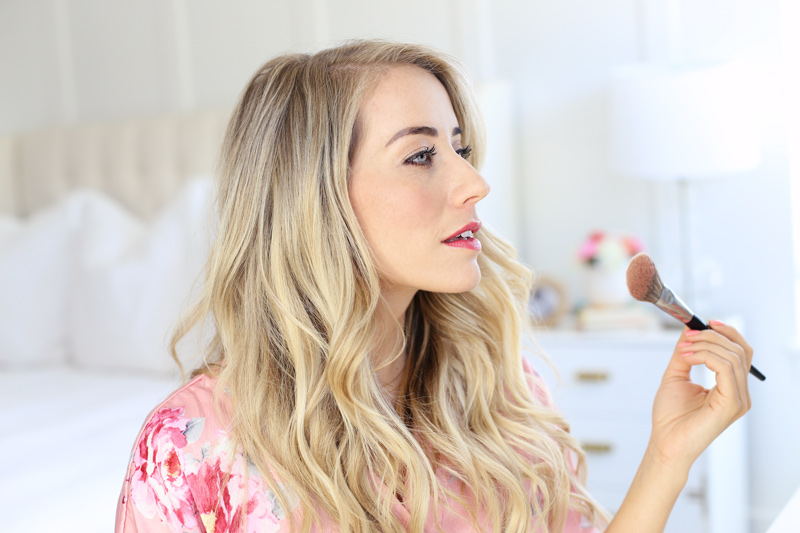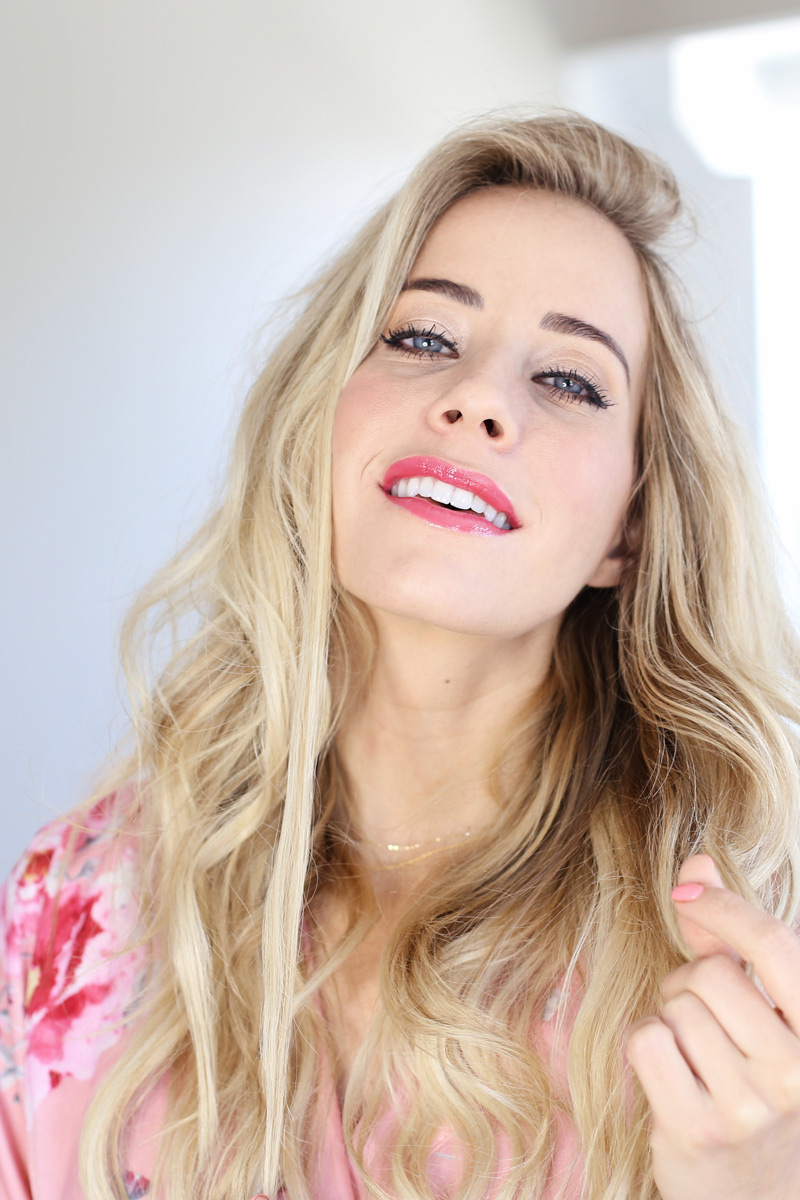 If you are trying to delay the side effects of aging, if you're trying to soothe your skin and improve its texture or even out any scars, if you're trying to bring back your skins youthful glow with a product that's lightweight and virtually undetectable, give SK-II Facial Treatment Essence a try. It's definitely on the pricier side but let's be honest, all anti-aging products are. I feel it's worth the investment and will continue recommending it. I've been so so so happy with my results!
Thank you so much SK-II Facial Treatment Essence for collaborating with me on this post. Like always all thoughts and opinions are my own and I only work with brands that I truly believe in and will continue buying and using even long after our partnership is over!!
This is a sponsored conversation written by me on behalf of SK-II. The opinions and text are all mine.