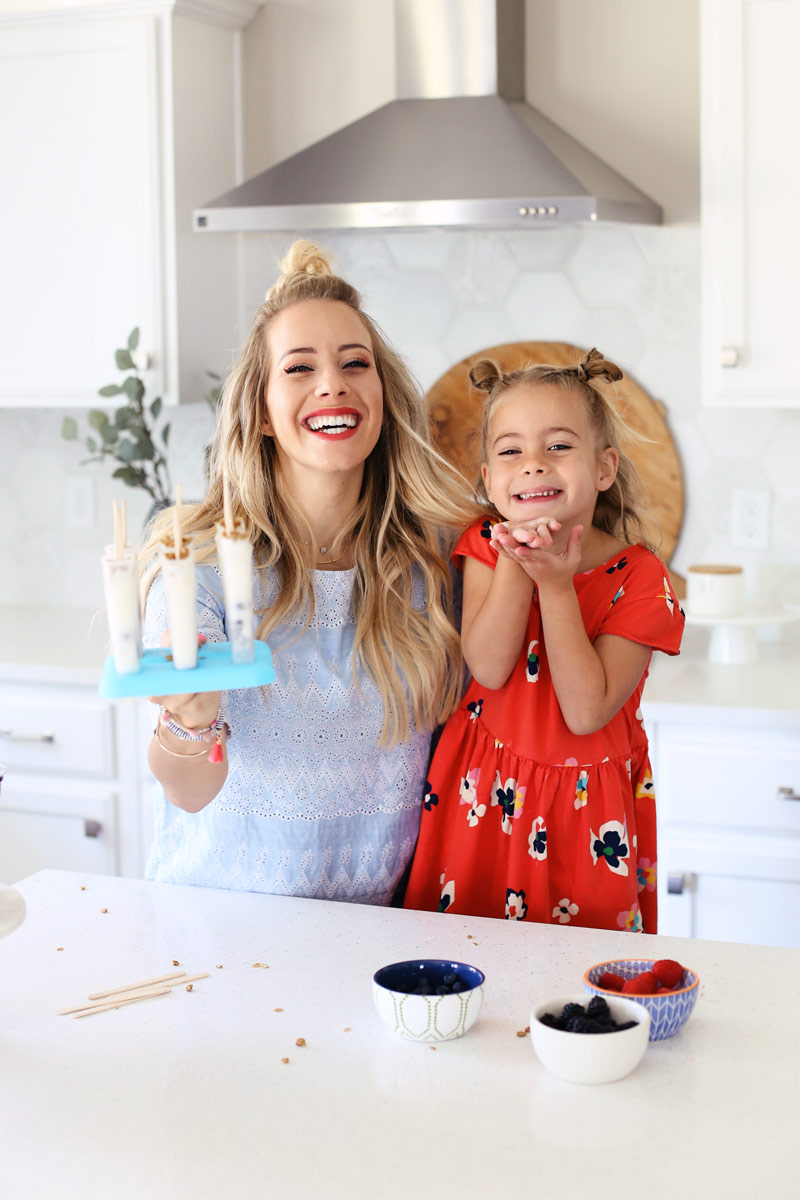 Today Savy and I are sharing one of our favorite summer treats! We started making these last year after Jane shared them on I Heart Naptime! I love these yogurt popsicles because they're an easy + healthy snack and the kids love them because they're delish + they get to help me out in the kitchen. Win | Win. If you're making these with your babes, which you totally should, I just have one quick tip: embrace the mess! Let them get their hands into the granola, spoon out the yogurt, pour the milk. It'll take two minutes to clean up afterwards and they'll literally think you're the coolest mom on the block.
What you're going need: Popsicle molds, I have these ones here. Fresh berries, we like raspberries, blackberries and blueberries, some greek yogurt, milk to thin it down and popsicle sticks!

When you're pouring the yogurt into the molds, you can use a spoon to help it get through all the berries. And then you can either use one large tongue depressor, or we used two popsicle sticks side by side. Either works!
And that's it! You let them freeze for a couple hours or over night and then the kids can grab one during the day whenever they're hot or hungry. They even work as a quick breakfast you can hand them before getting on the bus if you're running late! Quick tip: if you run the popsicle mold under hot water for a few seconds, the popsicles will pop right out!
What are your go-to summer treats?