Hey guys! First off, sorry I've been MIA the past couple weeks. My sister always visits during the month of July and I just put everything off to spend time with her and her boys. It's definitely been worth it but I'm feeling slightly out of sorts not being in our usual routine.
As you know from every blogger on Instagram ? the Nordstrom Anniversary Sale has started. It's still early access though, so if you don't have a Nordstrom card you cannot partake of the goodness yet. I wanted to share a few things I plan on snagging because I guarantee by the time I style them and get the posts live they'll all be sold out and the sale will be over haha!!!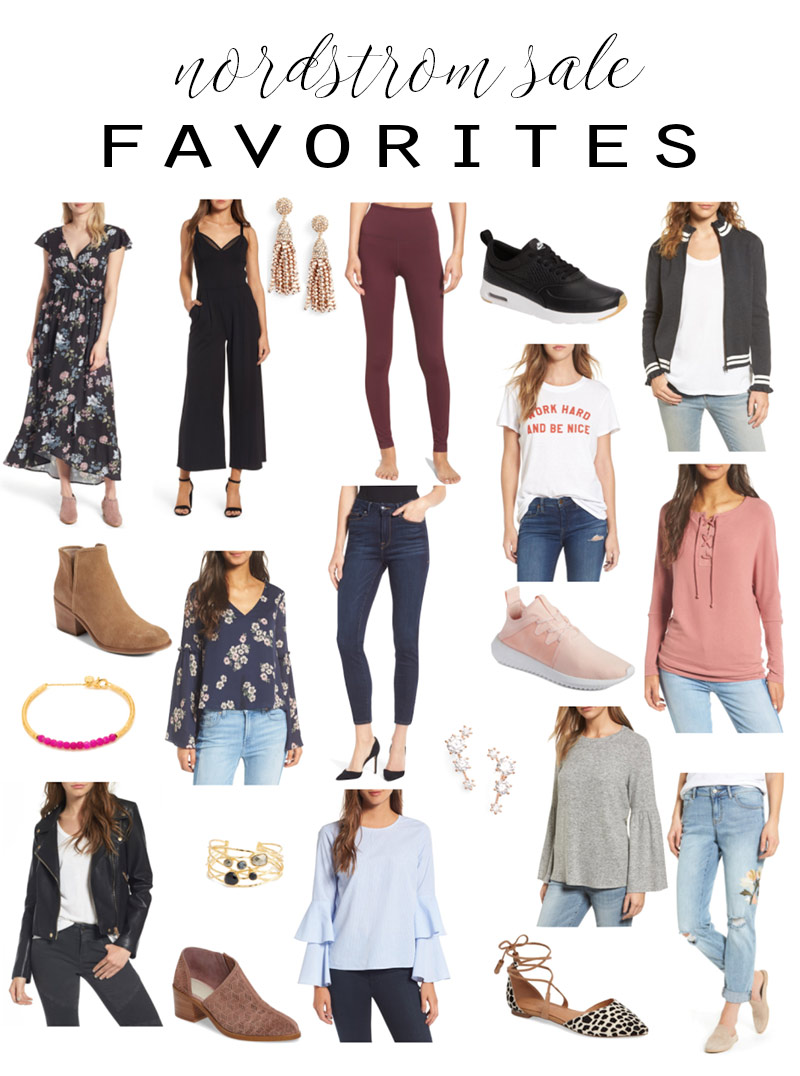 You can shop the semi-organized widgets below or find the entire sale here!
Below are my favorite athleisure wear items, and I'm just saying those ZELLA high waisted leggings are FRIGGEN amazing and they're only $35 right now!


Here are my favorite jeans!


And modest dresses!


Shoes shoes shoes!!! Here are some great classic staples + a few others that I'm just dying over!


Here are a few shirts I think are so cute:


And last but not least, a few accessories I've been eying:


I might hop back on to widdle down some more favs but right now I'm off to bake some cookies with Savy and then we're heading to grandmas house tonight to swim and make s'moares in their fire pit.
Love you guys!!