Hey babes! How's your fourth of July weekend treating you?! We woke up at 6 this morning and made our way to the Freedom Balloon Festival in Provo. Have any of you been? 28 hot air balloons are blown up and released into the sky, it was a pretty cool experience! My kids had so much fun playing with cousins and watching them fill up the balloons. And if you linger long enough afterwards you can get the firemen to let your kids tour their truck ha! We were going to go to the Provo bakery afterwards and get a maple bar, but instead we opted to make breakfast at my house.
We are heading up to Layton tonight and Boston and I are going to run in the 5K in the morning. Then it's the Kaysville breakfast, parade, BBQ at grandmas, swimming and fireworks. The fourth of July is really one of my favorite holidays to spend with my family. I feel like it's more important to us than Christmas! I love the patriotic outfits, the inspiring music, seeing old friends and spending quality time with family. Do you guys have any fourth of July traditions? Next year we need to stay in Utah County and experience a few new ones!
I thought I'd share a quick outfit that I've been wearing on the daily. Y'all know I'm obsessed with athleisure wear. I'm gonna start posting more of it here because it seems to be all I wear lately ? #dontjudge! Don't get me wrong, it's so fun to get dolled up for date night or church, but other than those two occasions I'm usually wearing comfy mom clothes that can get me from the gym to an afternoon baseball game, to running errands and a even a huge Costco haul. I need an outfit that can just be all of the things for me!
Outfit details
– Leggings, these are high-waisted and hold you in at all the right places! I've worked out in them every day for like two weeks and NEED to get another pair asap!
– Cubs hat
– My top is sold out ? but I found a similar one here, here, here, and my favorite t's right now are the Madewell whisper tee's here. I have 2 of the white ones and just snagged a grey and black. They're just the perfect thickness, arm length, and fit + they come up high enough that you don't need to wear an undershirt with them ??.
– The shoes JUST CAME BACK IN STOCK!!! I'm so so happy!! These are my FAVORITE slip on sneaks ever. I don't wear socks with them… because I hate socks ha! But they're so comfy and so cute hurrrrry and snag a pair before they go out of stock again!
– The bag is from Fawn Design, it's the best diaper bag I've ever owned. Just trust me. I'm getting their mini because I don't need this big of a bag now that the boys don't need as much. I'll let you know if I like the size and how they compare when I get it.
– Favorite Necklace. I haven't taken it off in months!!
– Apple Watch. Siri saves my life. The end.
– Fuscia LipSense
– Sunglasses. I gotta be honest with you, these aviators are worth the splurge. They don't stretch out and they stay snug on my face. I've had a billion cheap pairs but I promise, these ones were definitely worth the investment.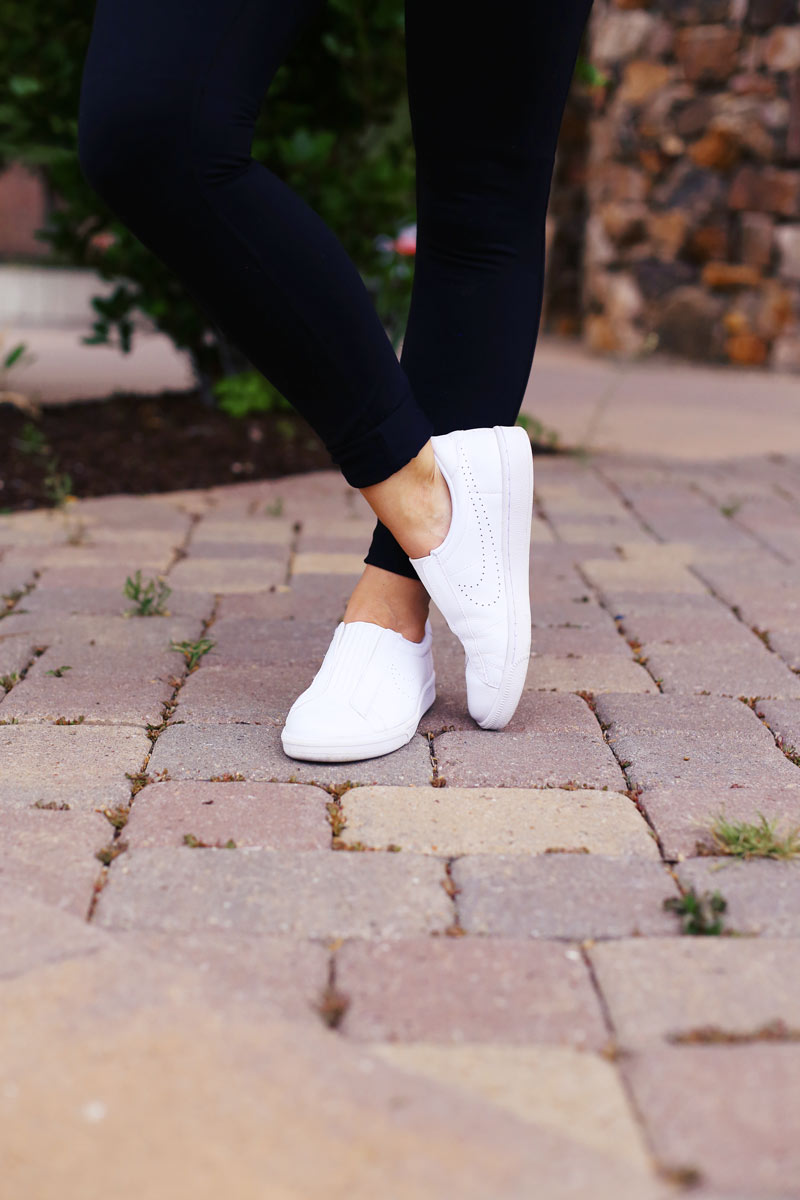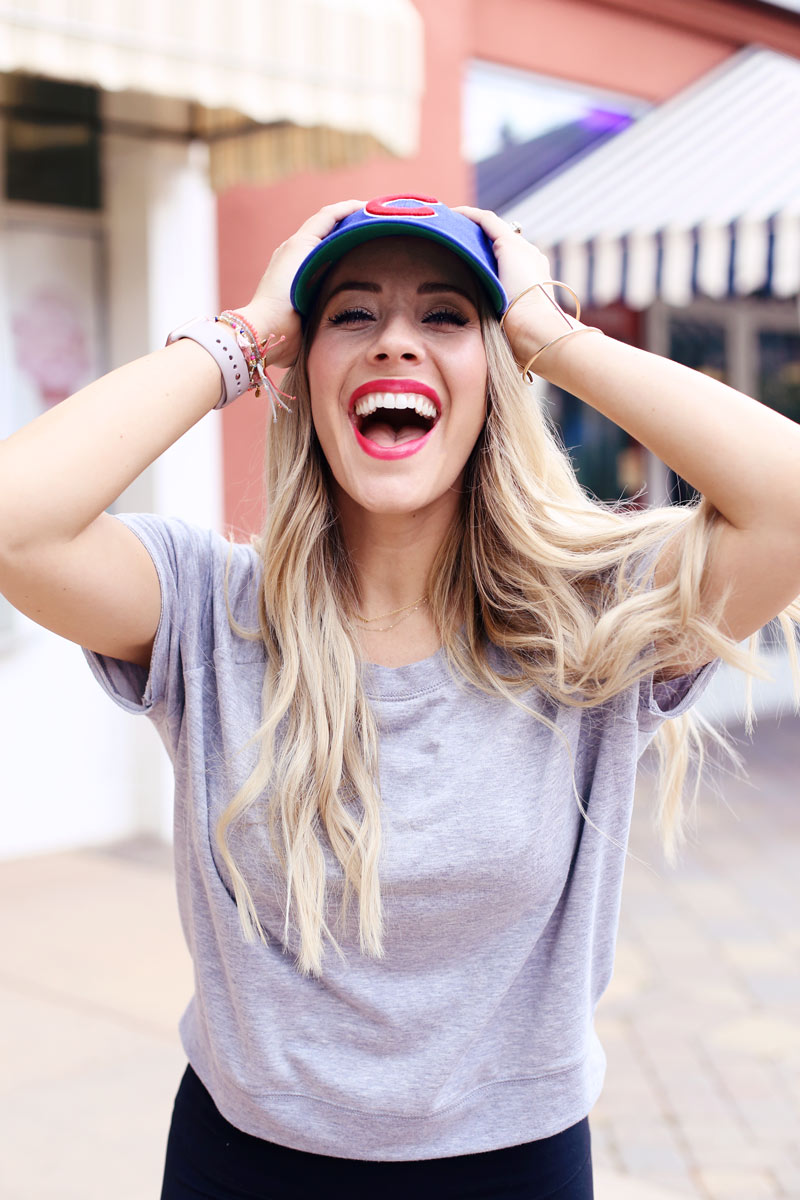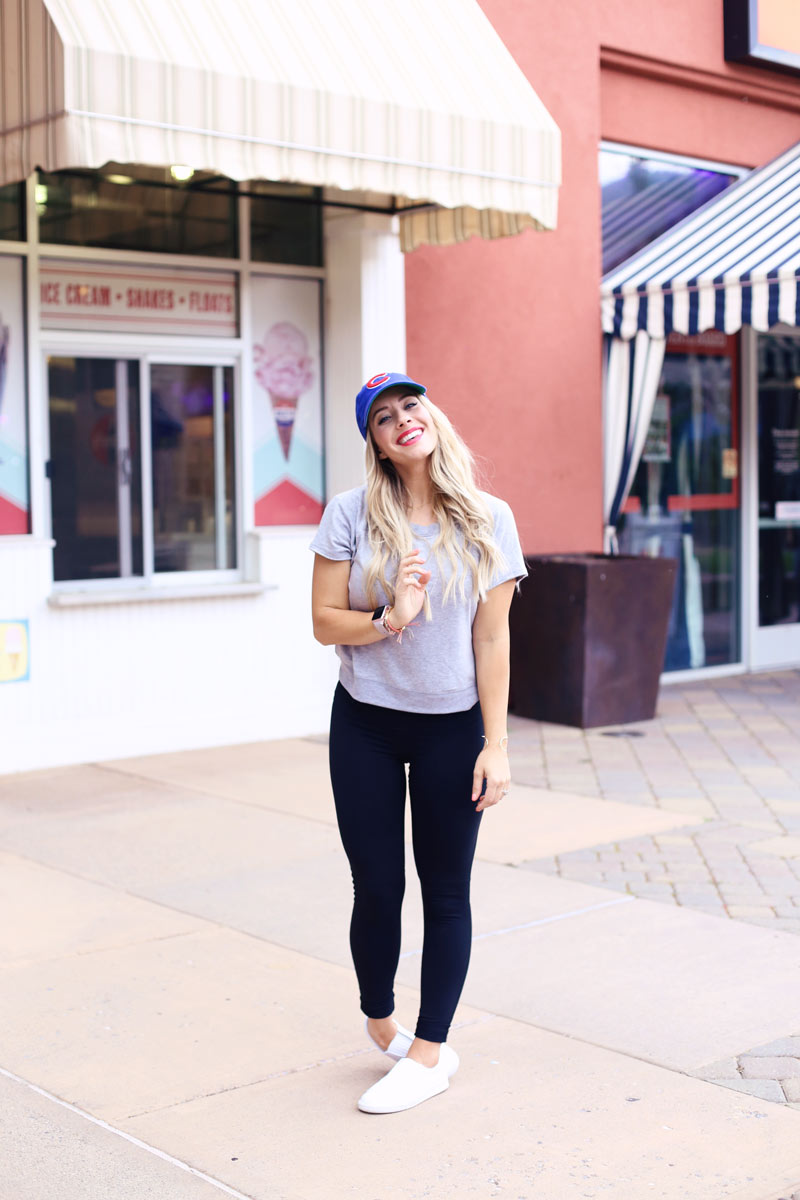 Don't forget to checkout the post my friend Kayla put together on styling bookshelves! She's an interior designer extraordinaire and gives some awesome tips! Also that dutch side braid you guys have been asking about, the tutorial was finally posted last week here.
I love your faces and hope you have the most WONDERFUL fourth of July!