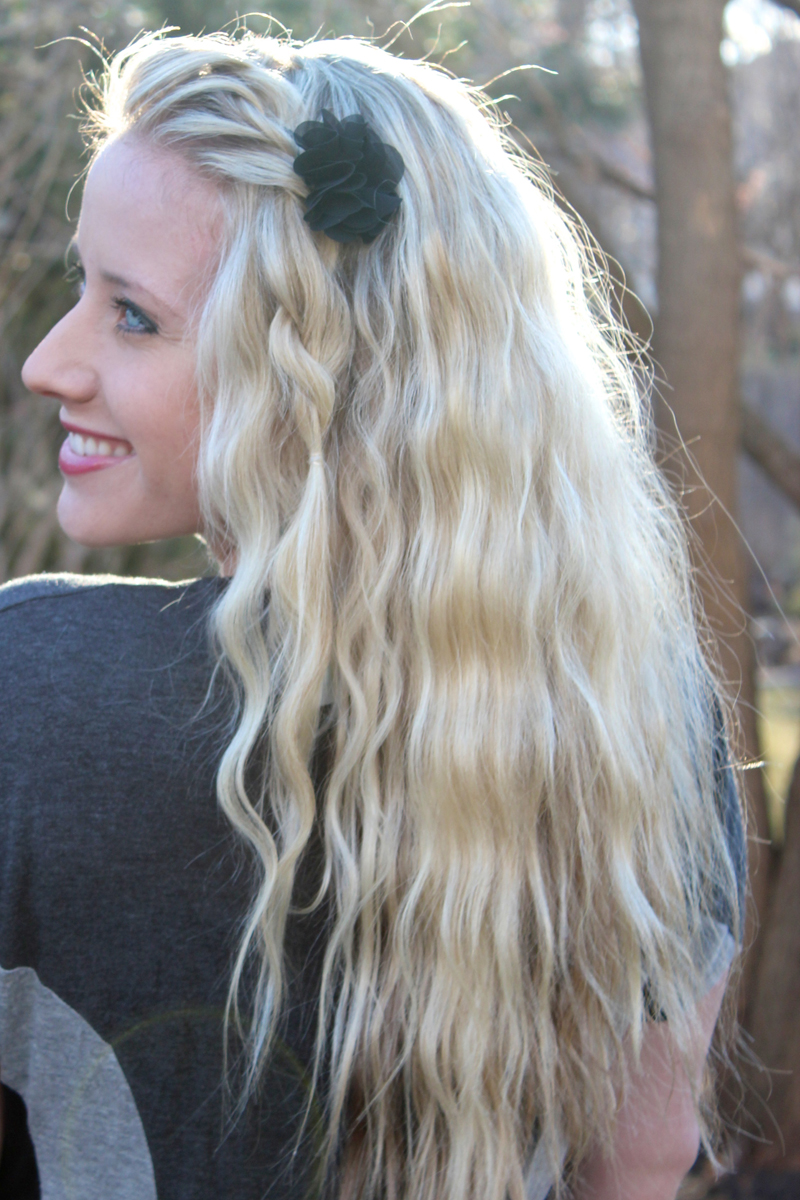 So I met this girl the other day.  And her hair was goooorgeous.  It looked like she had three barreled it but it wasn't super tight so I couldn't tell what she had done.  Of course I had to ask her.  Because that's the only way to find out peoples secrets!  I'm not ashamed.  HA!  She told me she used a jumbo three barrel.  A jumbo what I said?  Just like a blonde would.  Who knew this was such a thing?  I HAD NO IDEA THEY SOLD JUMBO THREE BARRELS!How do you like it?
This sucker is HUGE.  It honestly took five minutes to three barrel my entire head of hair- that's how huge this three barrel is.  I spent $35 on it at Sally's Beauty Supply.
Was it worth it?  I don't know… you tell me!  I think it's pretty dang awesome!
If you're curious to know how I styled my bangs, click here.  All it is is a Bohemian Twist.  The video will be private until you buy my ebook… sorry 'bout that.  It's only $4.99 though and it's aaaaahhmazing, sung in my best operatic voice!  Oh and if you're curious, the waves I have in my Bohemian Twist pictures- I used a regular three barrel.  Oh my goodness I love the jumbo.  That's all I have to say.