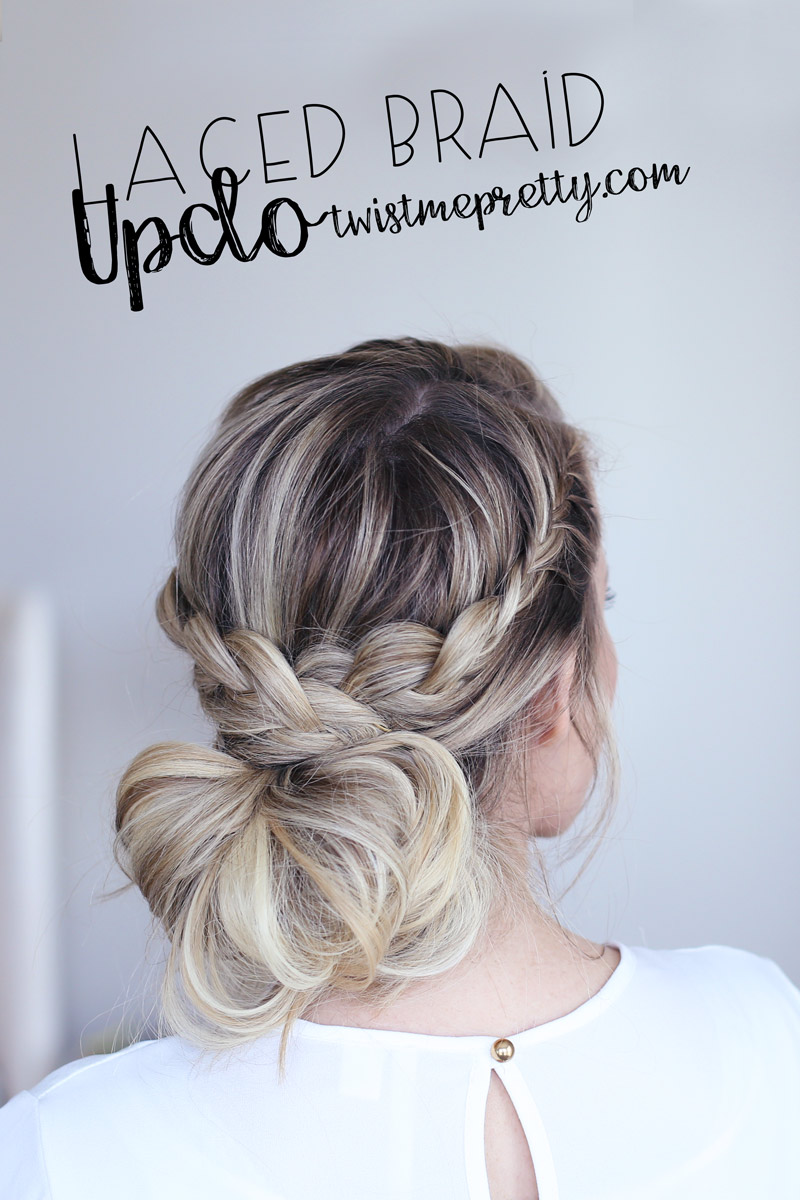 Today's little laced braid tutorial is one of my favorites. It's super easy, and very versatile. Wear it with some booties and skinny jeans, or dress it up with some statement earrings and pumps. I love the lace braid technique and I use it in this tutorial here and this one here. I just think it lays so pretty and looks so unique! What do you guys think of this style?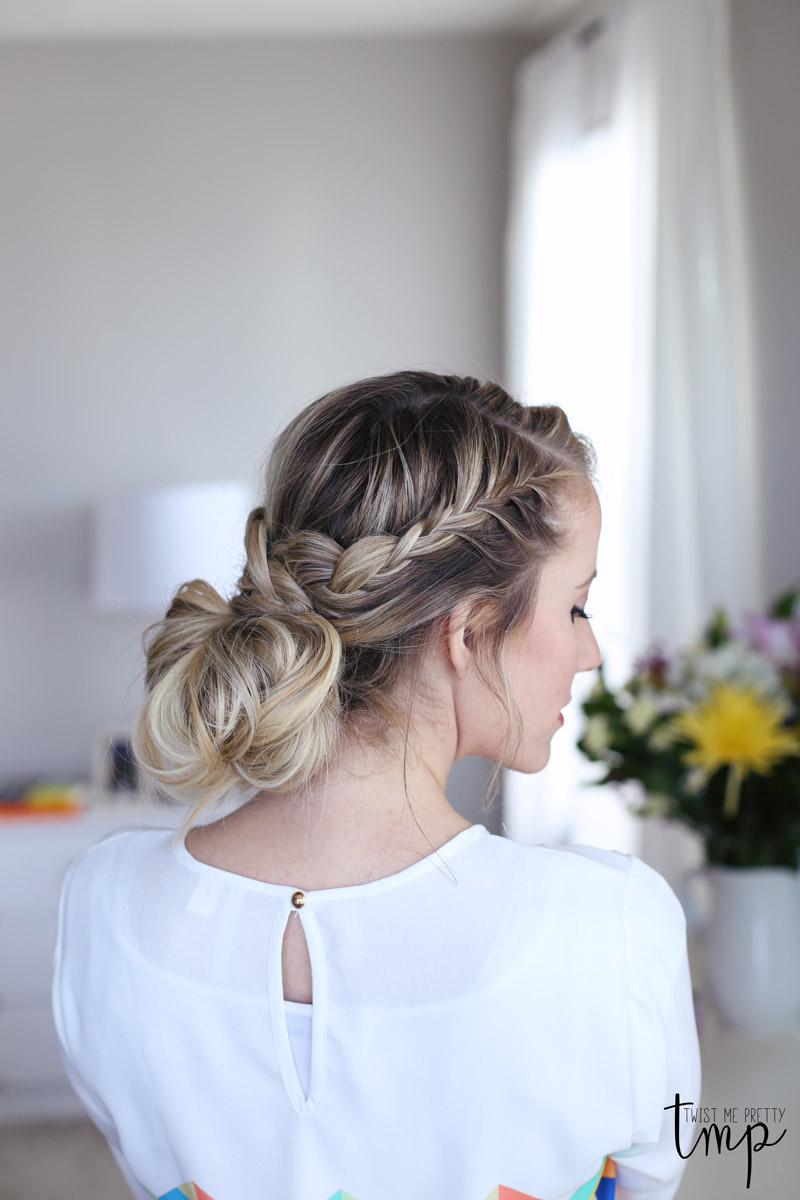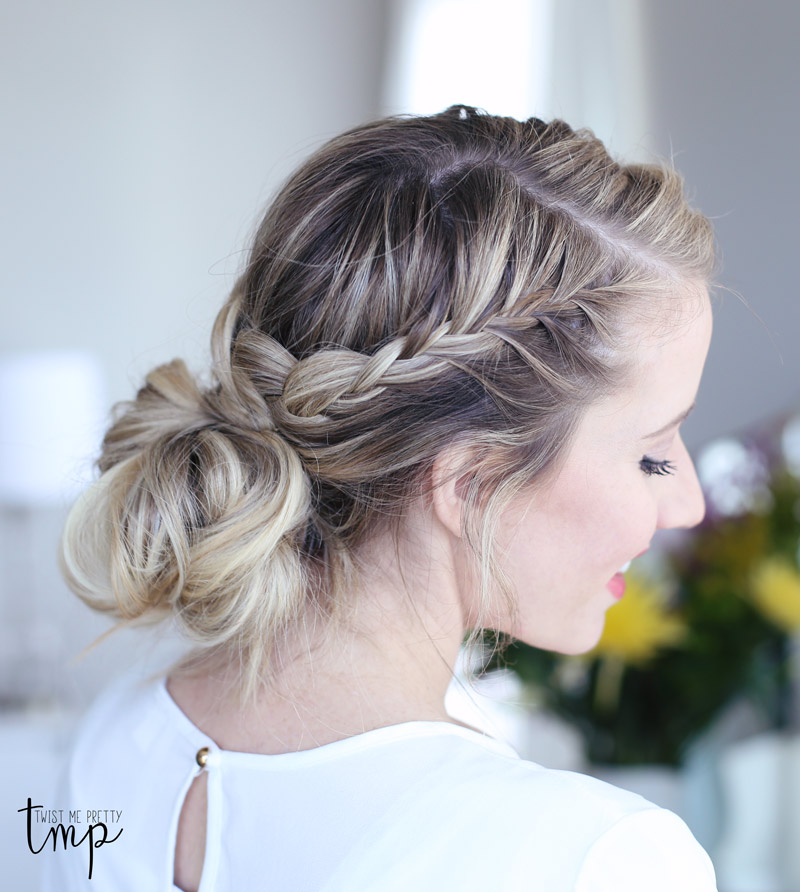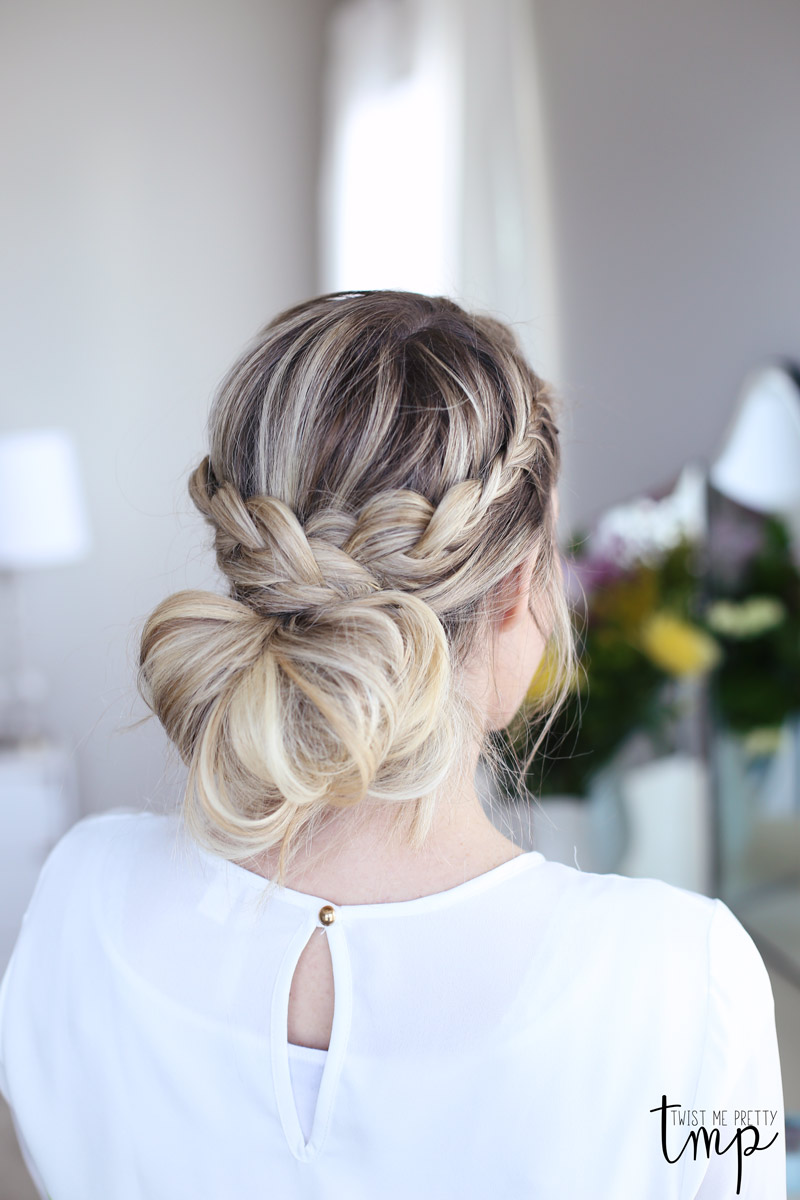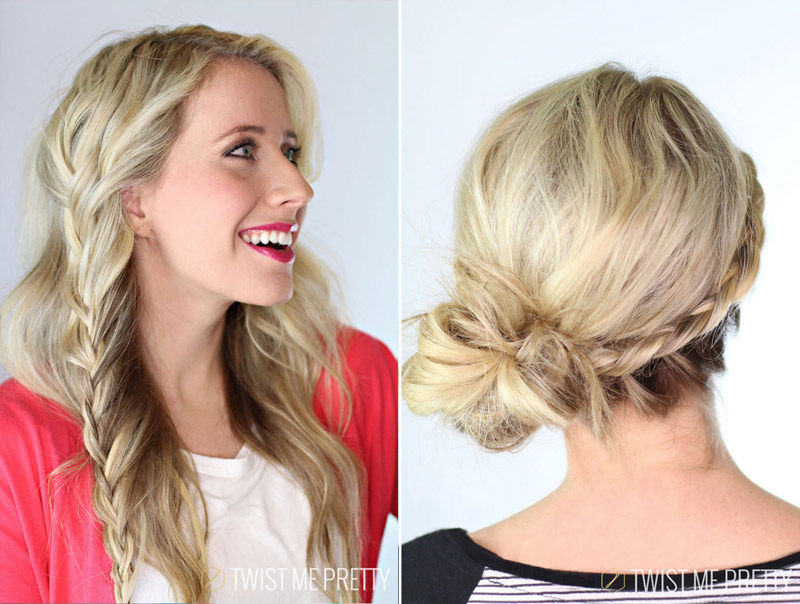 Don't forget to check out these lace braid tutorials here and here!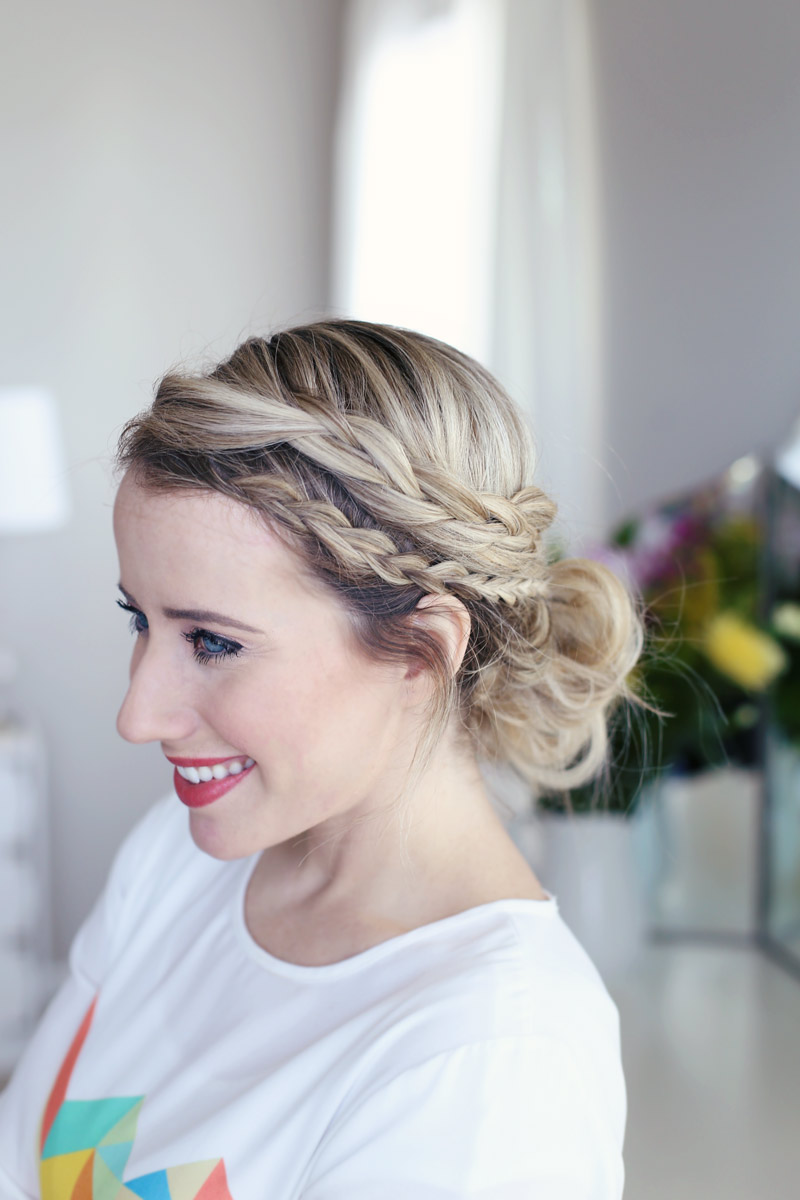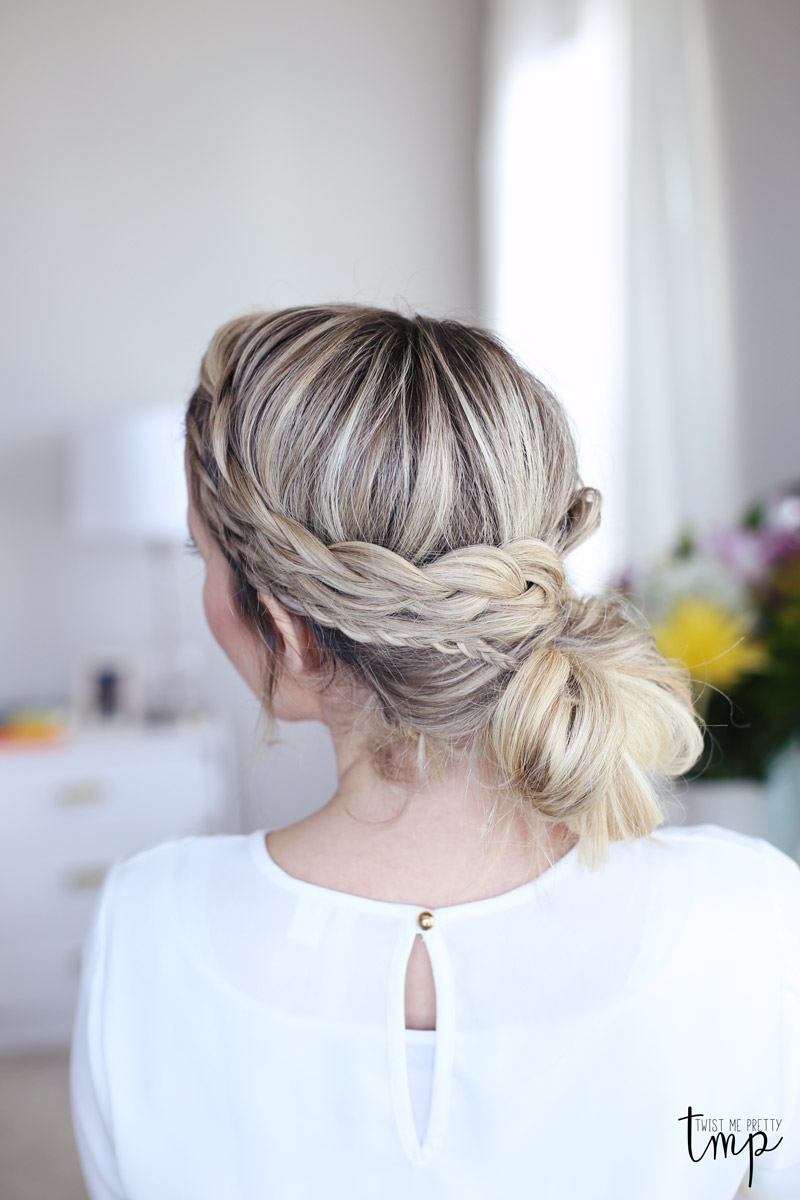 I don't know if you can tell, but I recently dyed my hair, I totally went for it and did a blonde balayage. I'm a little bit obsessed at the moment. I was so nervous because I really didn't like my ombre I did a few years back but I think this turned out awesome!
Ultimately, the deciding factor for me was those little baby hairs / postpartum regrowth. I didn't want to bleach them just yet, because they're still too new and they would have stuck out like a sore thumb if they were dark and the rest was light! So, it's what I'm doing for now and I really like it! But then I see pictures like this and I'm torn again haha! Luckily, it's super easy to go back bright so that's probably what I'll do mid-summer when those baby hairs have grown out a little bit more! What do you guys think? Have you tried the ombre/balayage look?
I'm gonna start sharing a few of my favorite snaps at the very end of my videos — if you don't follow me on there, make sure to watch through the whole thing. A little dose of real life haha, my favorite! Enjoy!