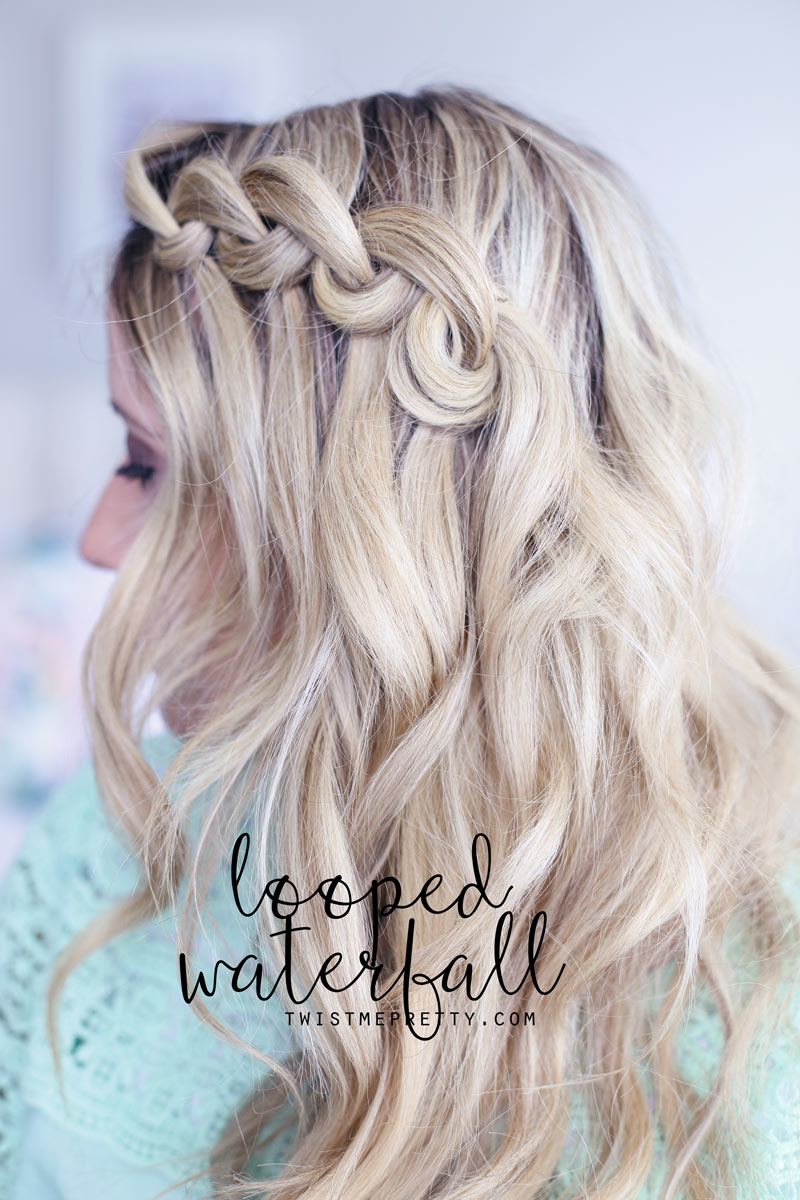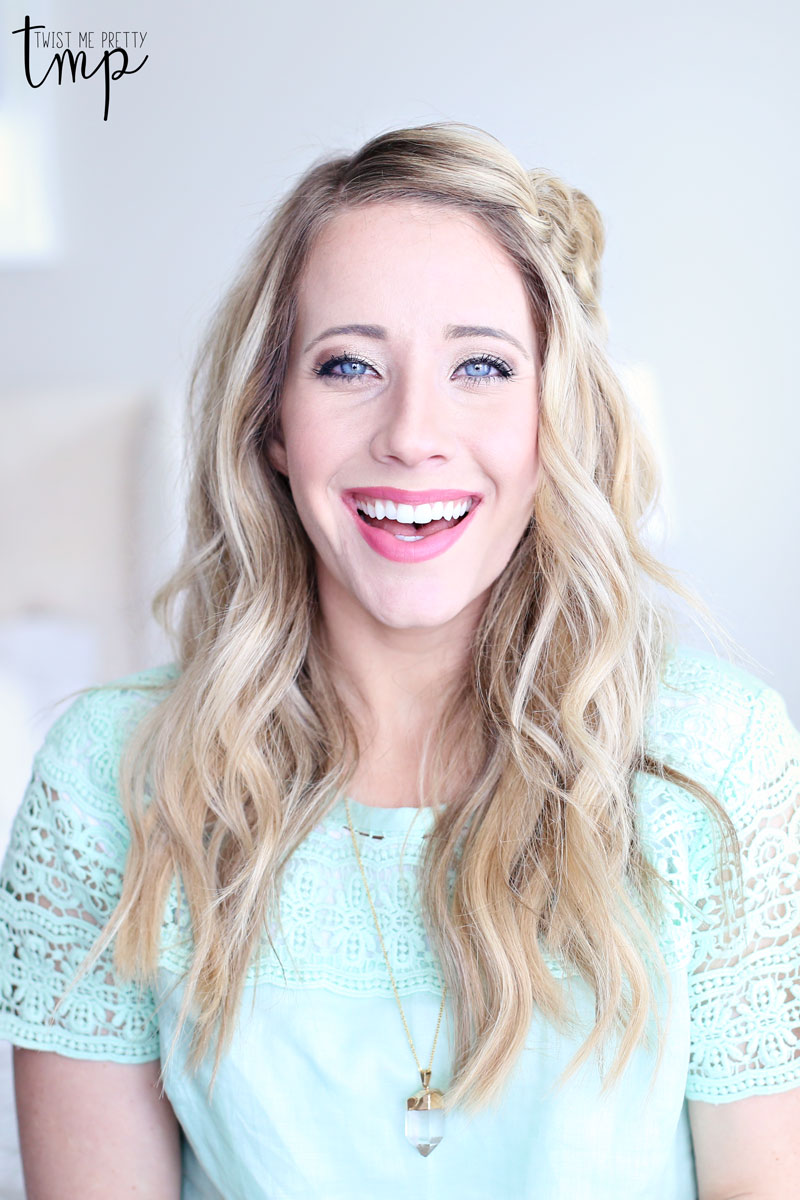 I wore this hairstyle in a few of my snaps (twistmepretty2) last week and was getting a ton of requests for it. I swore I did a tutorial on this years ago… maybe it's in one of my books? I don't know, all these styles are starting to blur together!! I had nowhere to direct you guys to though, so I filmed this right away and can't wait for you guys to start wearing it! This is one of my favorite styles because it's soooooo SO so so so easy + you can dress it up and down. Let me get your creative juices flowing: You could add another row of loops on the other side, join them together in the middle for a little crown effect or you could pull the loops from one ear to the other and do a low side bun or braid — there are so many ways to dress this bad boy up! OH one row on top, one row on bottom. Now I feel like I need to make a tutorial of 20 million ways to wear the looped waterfall braid haha!!! Alas, I will let you guys use some of your own creative energy and just tag me on instagram when you wear it!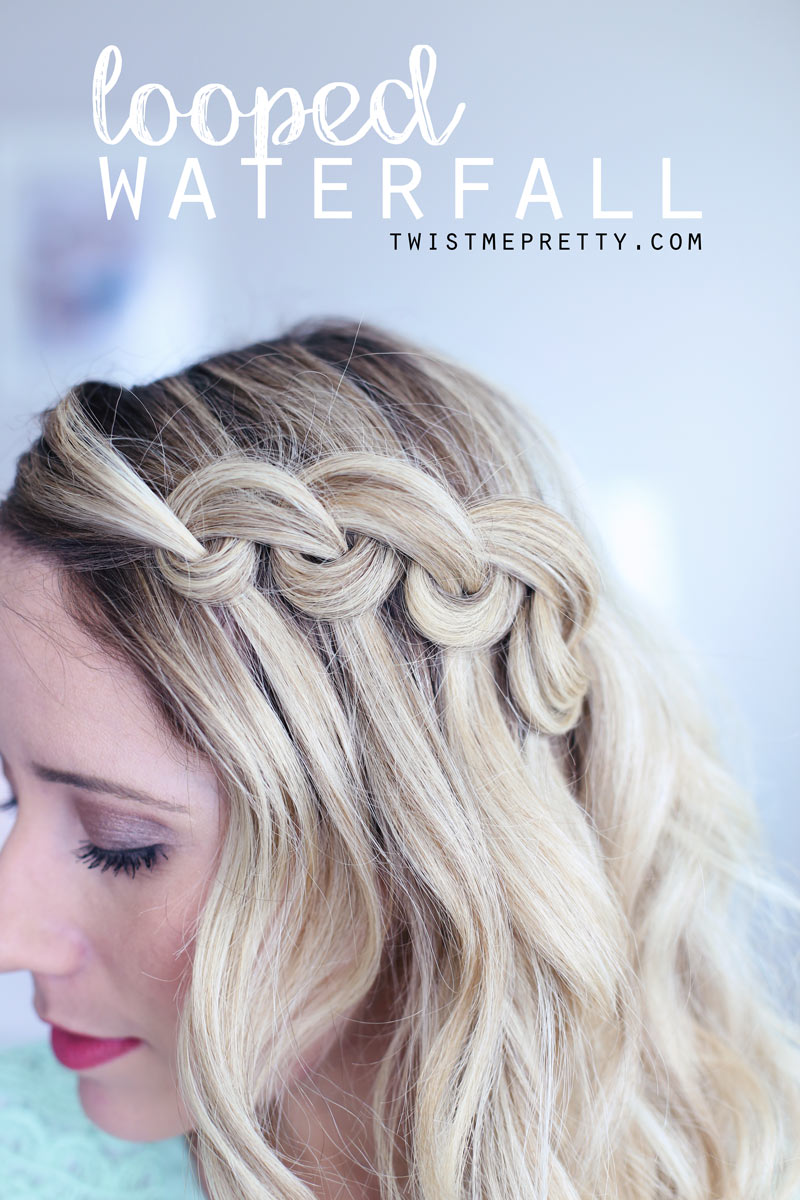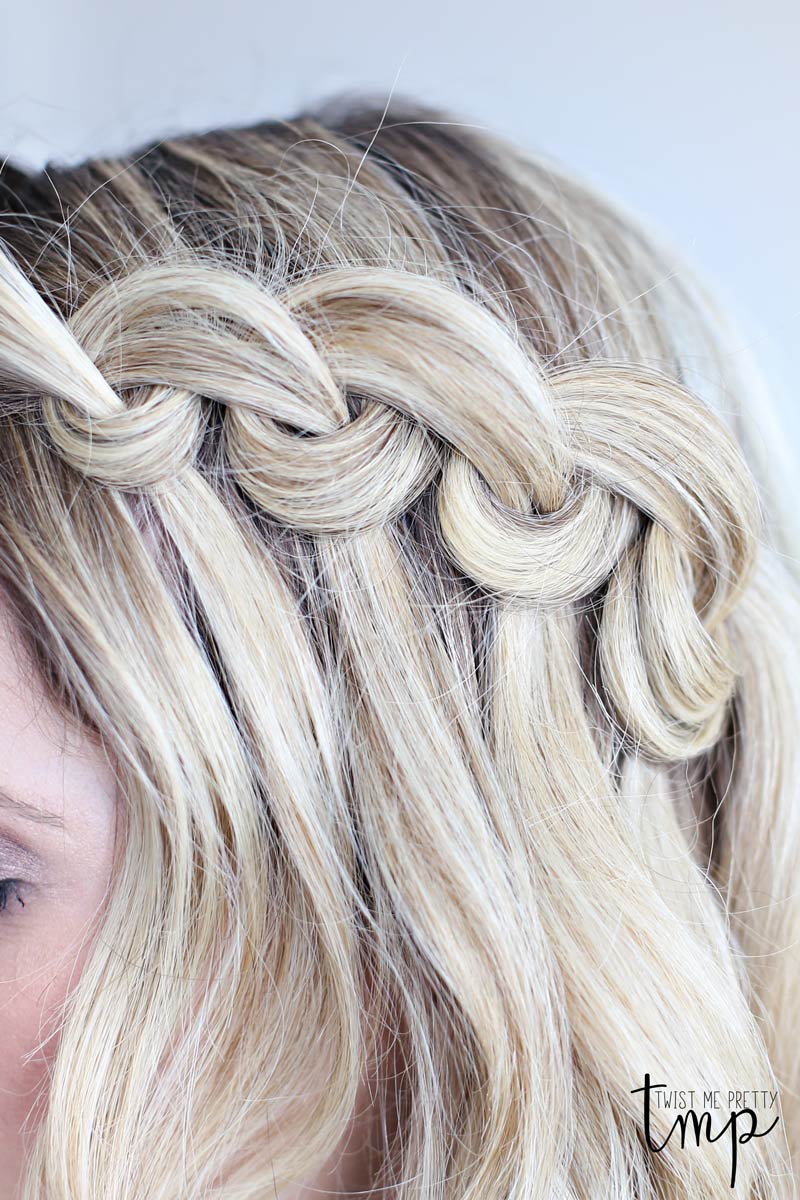 Like what you see?! Come check out my hairstyle gallery here full of more fun tutorials!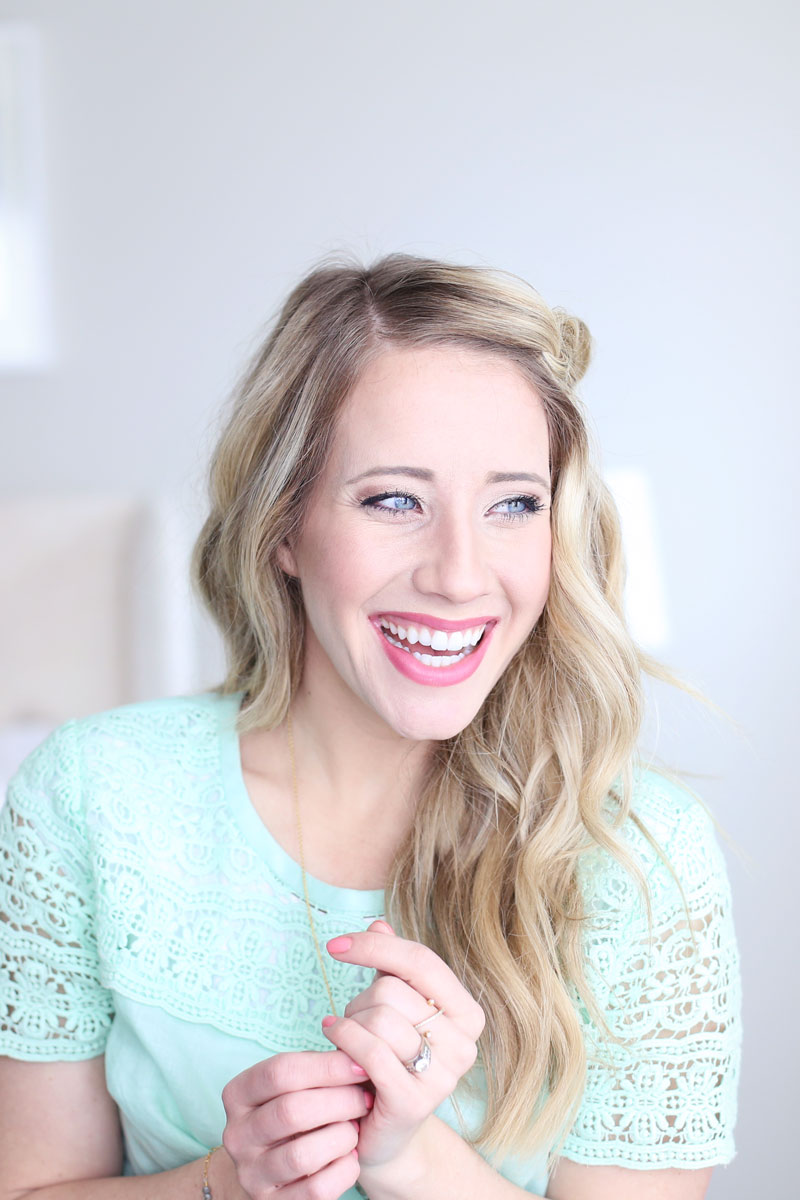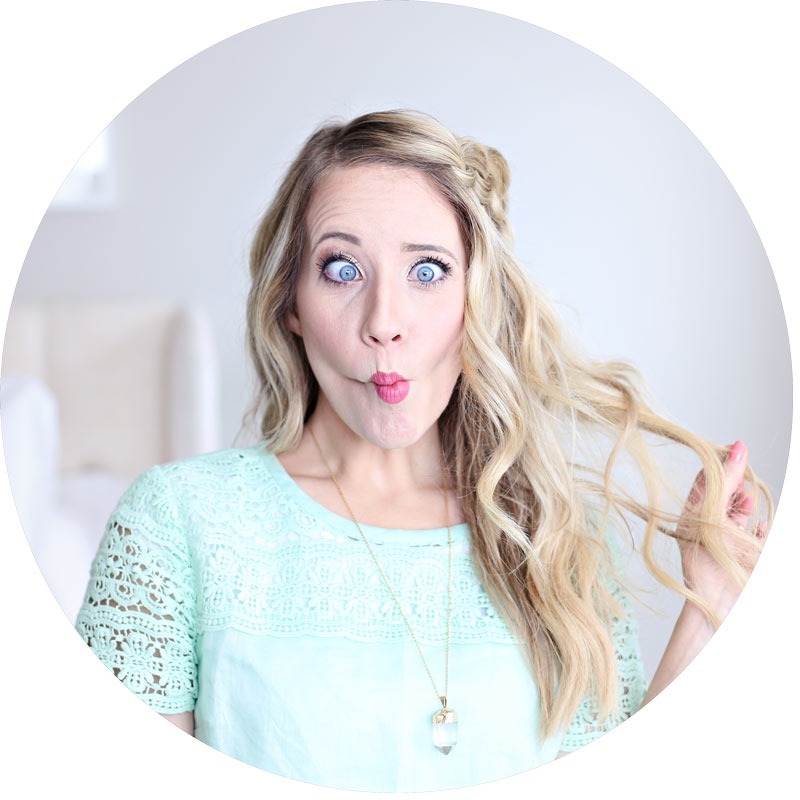 I was having the hardest time with my lighting on Saturday. The sun was literally in and out of clouds all day, changing every five seconds and it made this a beast to film! I'm sorry if the coloring looks weird in the video, I tried to fix it the best I could but mehh it's crazy. You can see what I'm doing though and that's all that matters! Hope you enjoy the looped waterfall braid!
And for all your Pinterest needs haha! 🙂