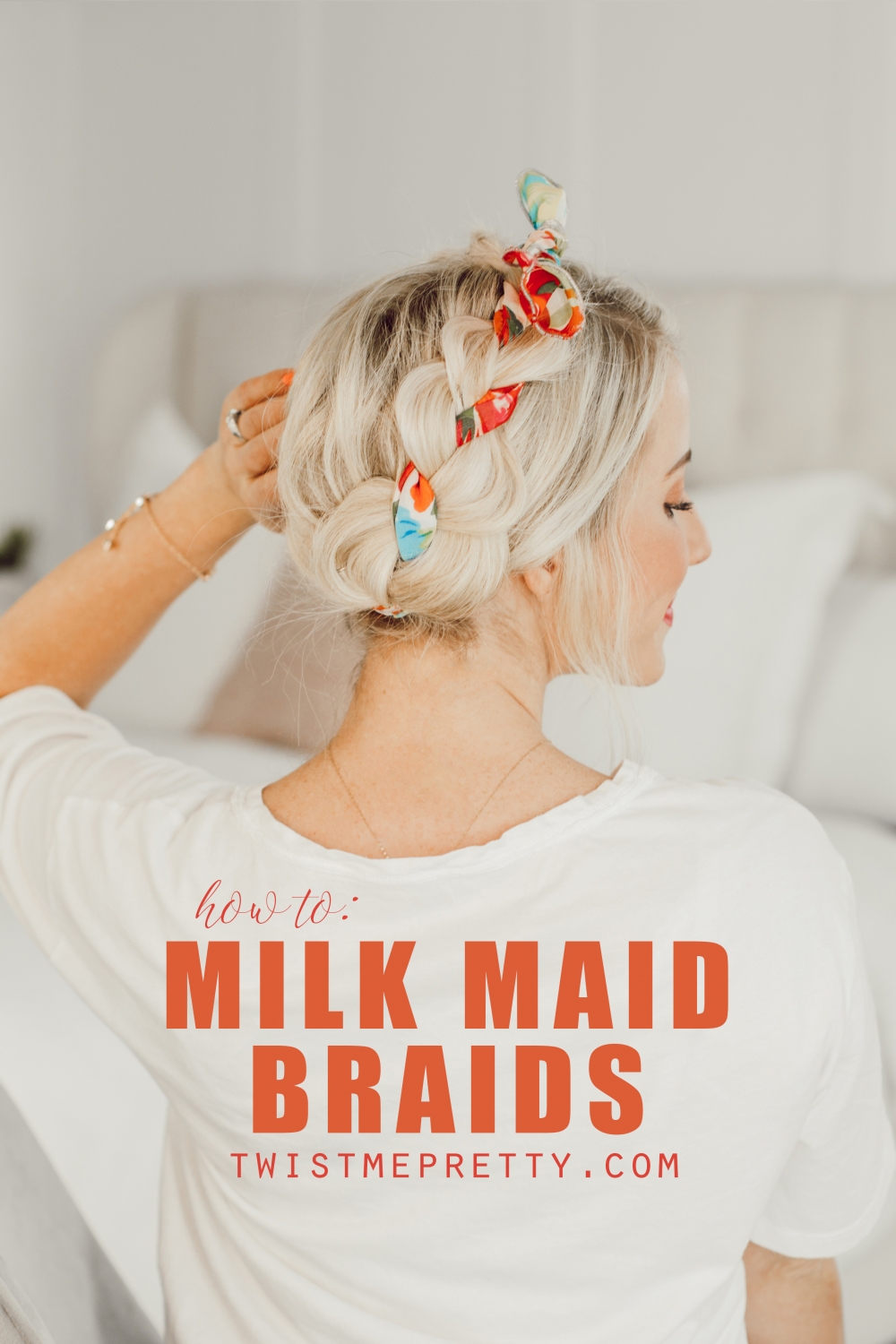 Hey loves!!! Happy Wednesday! I've got THE CUTEST hairstyle for you today — what do you think about these milk maid braids?! I've always loved milk maid braids because they're so dang easy and work well with a lot of different hair lengths and textures. I saw this idea from A Beautiful Mess, incorporating the scarf into the braid and not only is it super cute and adds awesome texture and color, but it's actually pretty functional. The scarf holds the braids in place and also conceals short ends on top. So if you're looking for really cute hairstyle to wear to the beach, give this one a try. I'm obsessed.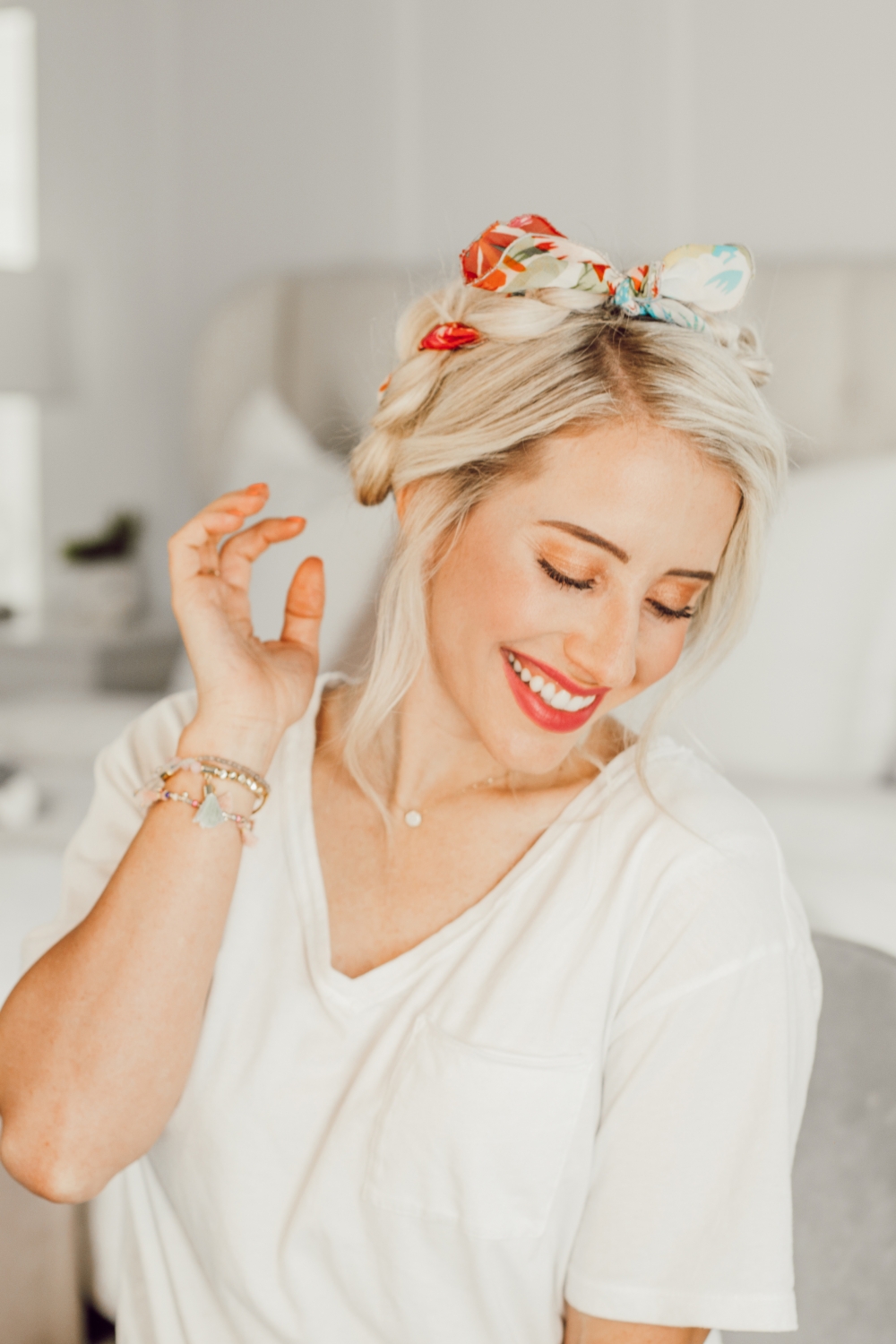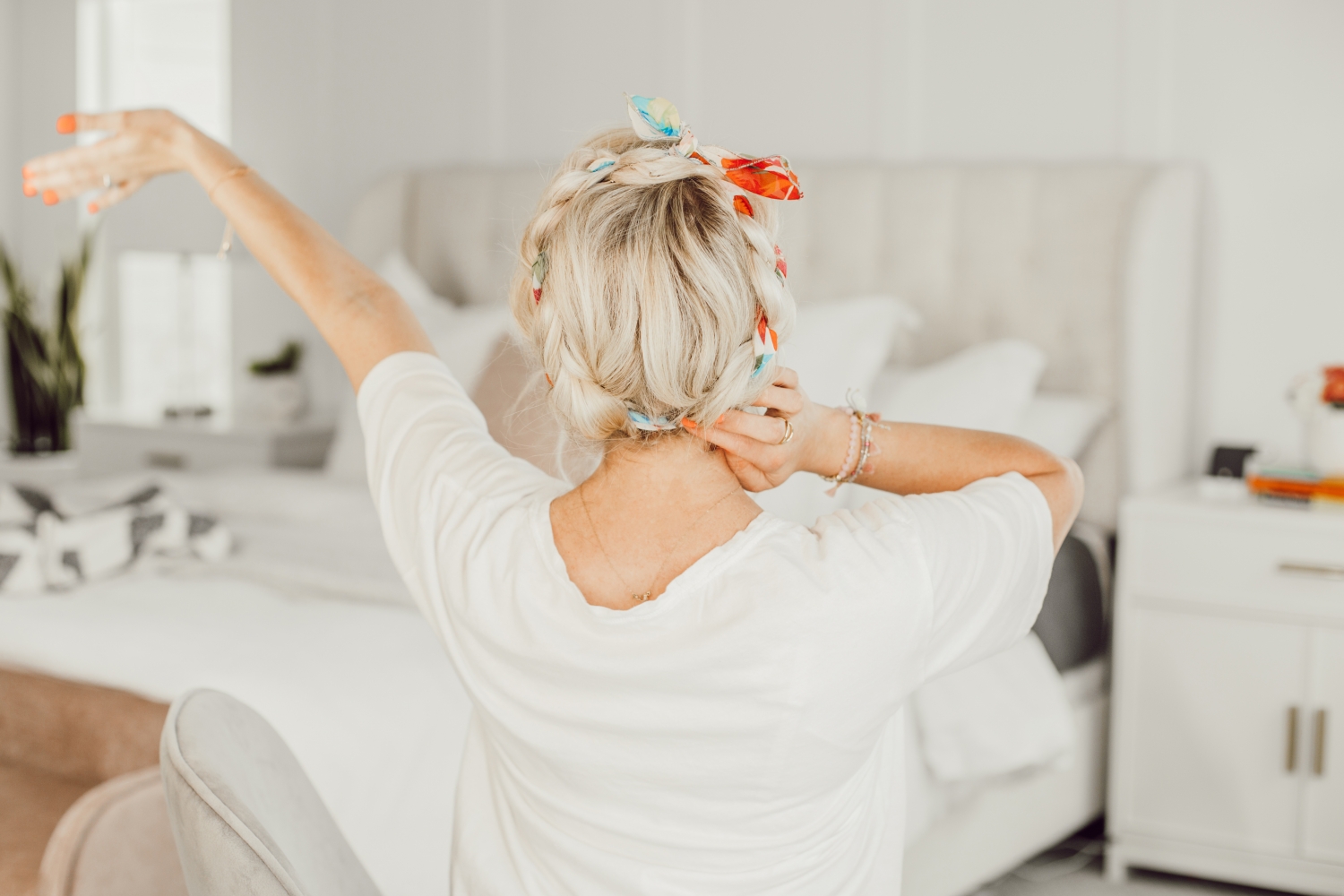 In the video, I share how to avoid those bubbles one sometimes get when bringing the braids up and around the crown. Just easy tricks that make those Pinterest worthy hairstyles actually wearable!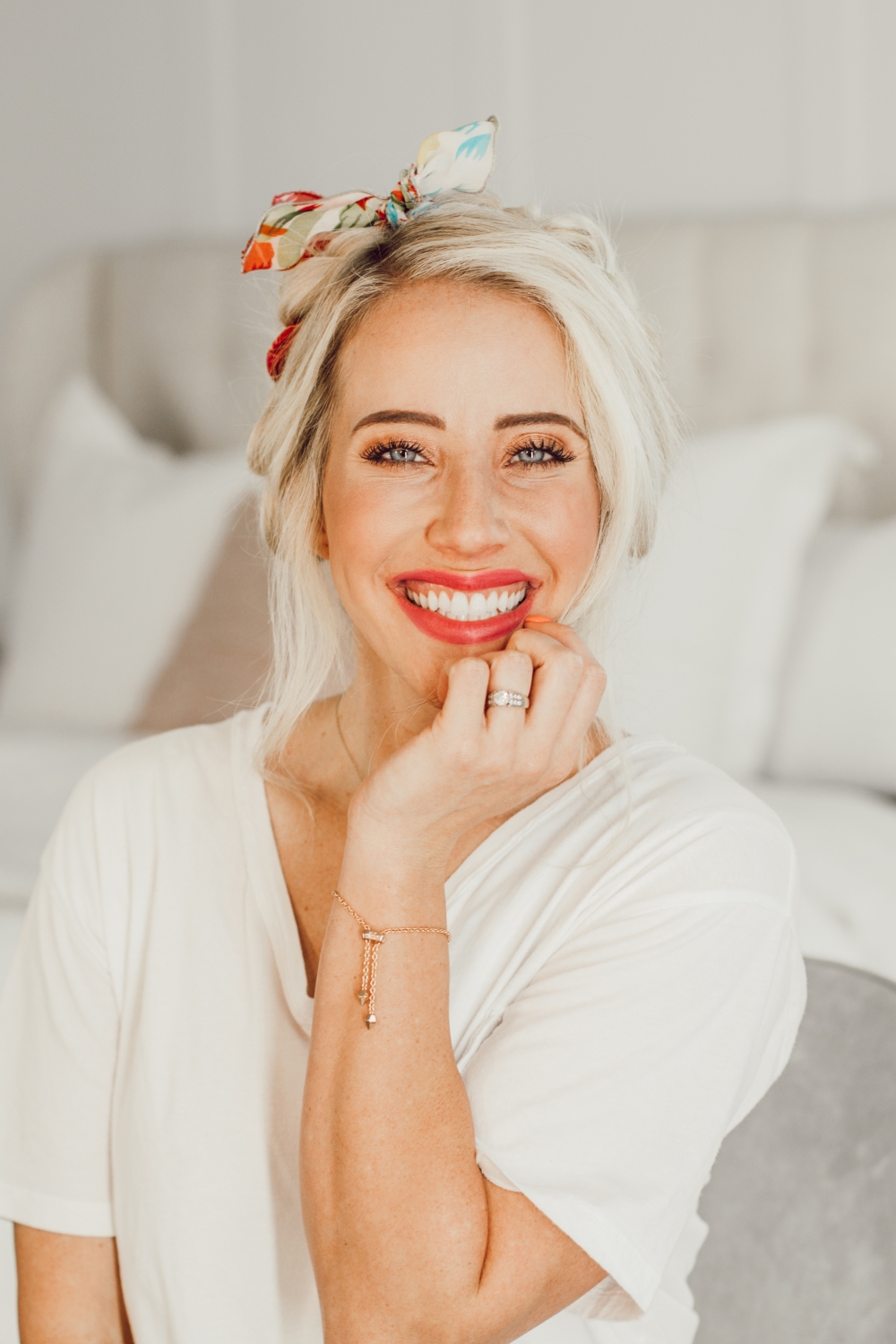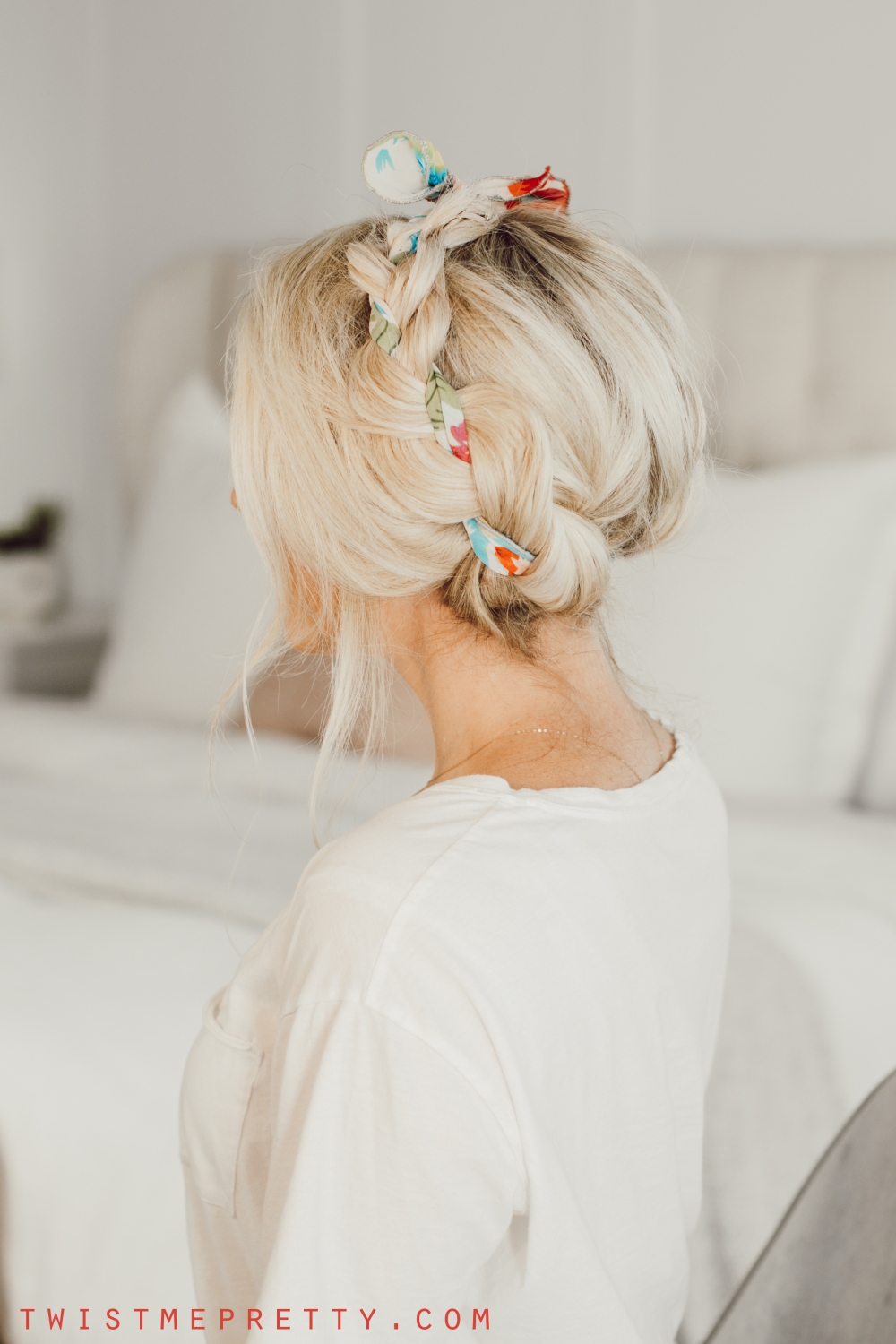 I've had this scarf for YEARS and haven't found one I like more. The colors are bright, the length is perfect and so is the fabric it's made of. I'm on the hunt though to find new ones because I want to re-do this post HERE where I shared 8 different ways to style a head scarf. Oh man, if you clicked over haha, baby Abby. It's crazy to think how far I've come over the past five years. I still had baby chub on my face and my brows were KILLER! My hair was also orange from a horrible experience with lightening my ombre. Remember when that was a thing?!
1 | 2 | 3 | 4 | 5 | 6 | 7 | 8 | 9 | 10
There are so many CUTE scarves out there right now, so here are a few of our favorites!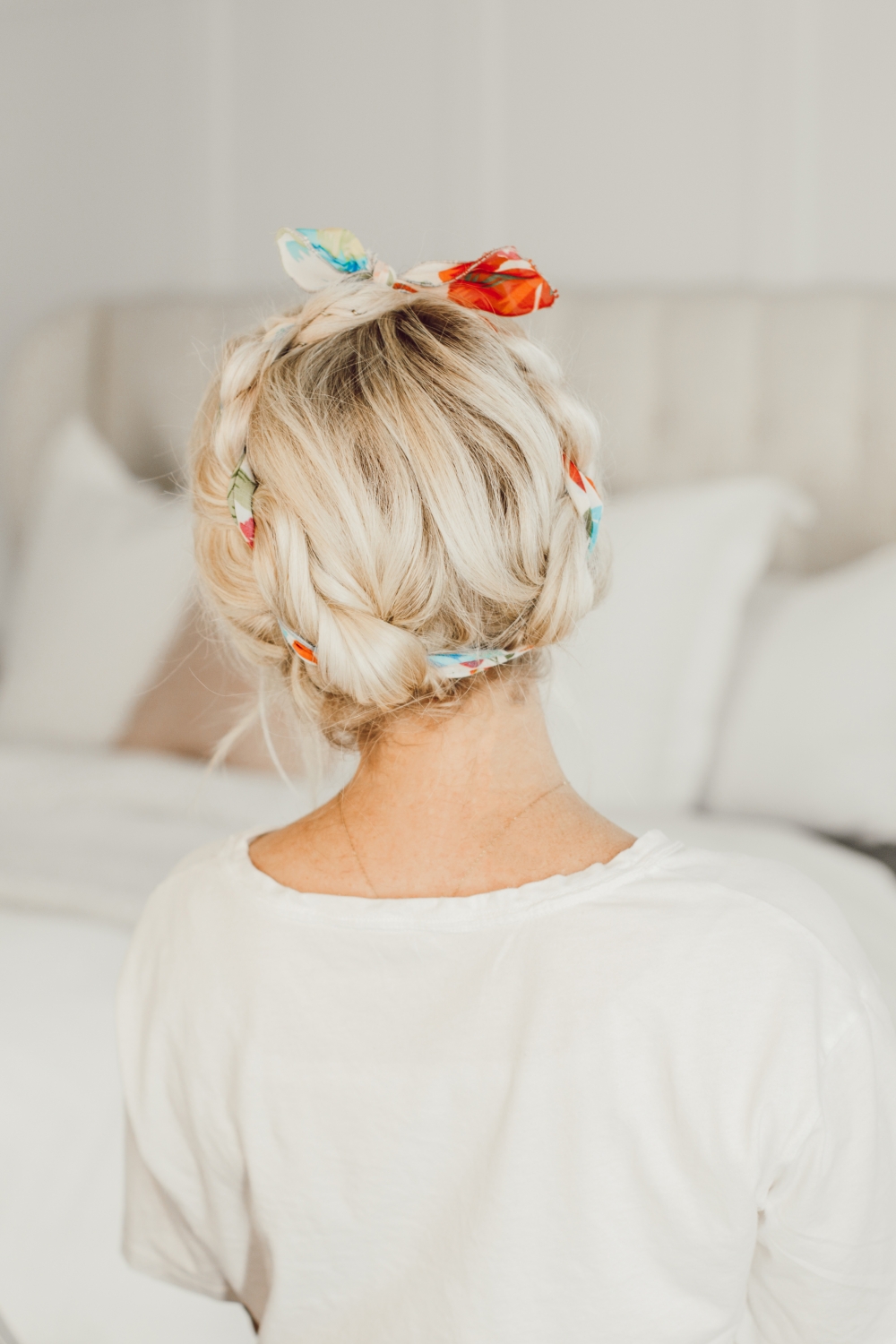 And of course, the video. Make sure you've subscribed to my channel so you don't miss any new uploads. You can click HERE to easily subscribe!