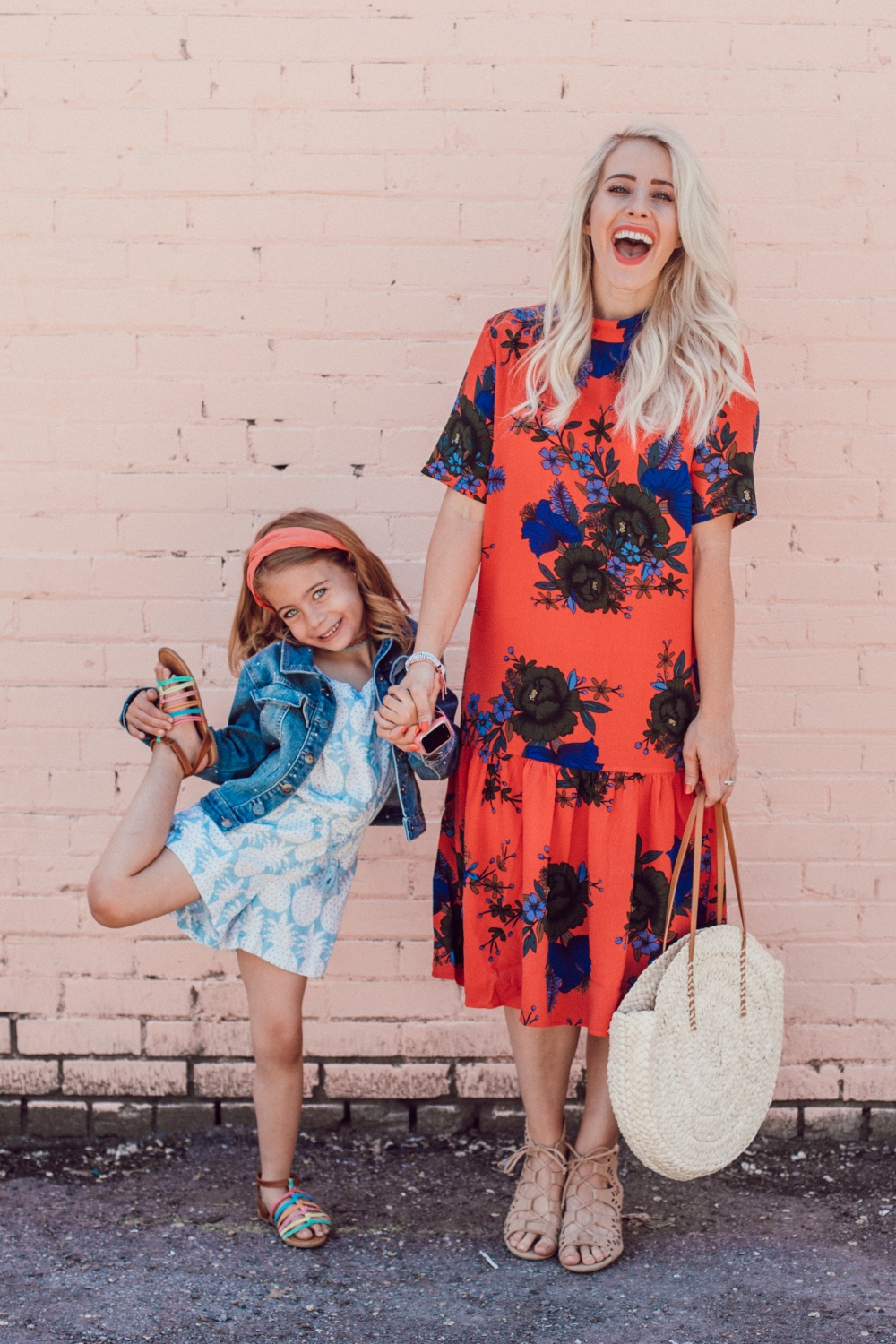 Hi Friends! A few posts ago I shared my undying love for florals (in case you missed it catch the post here) and how I am typically drawn to small-scale floral patterns since I feel like they require less of a commitment. However, here I am today telling you that I DECIDED TO COMMIT on this Bold Floral Smock Dress and I am SO HAPPY I did!
Okay, so the dress. It was love at first sight. I was a little wary because Asos can be a total gamble and it was pretty cheap so I didn't want to get my hopes up in case it was a lost cause upon arrival. Clearly I was not let down.
I was initially drawn to the dress because it was something that pushed me a little out of my comfort zone. I mean if the incredibly large floral pattern doesn't counter everything I said in terms of clinging to small florals patterns I don't know what does! BUT I've been working on getting more color into my wardrobe and despite the dress initially being a bit of a shock to the more subdued but equally appreciated pieces in my closet (gotta give some love to all the pieces in my wardrobe), I think it's begun to feel quite at home there.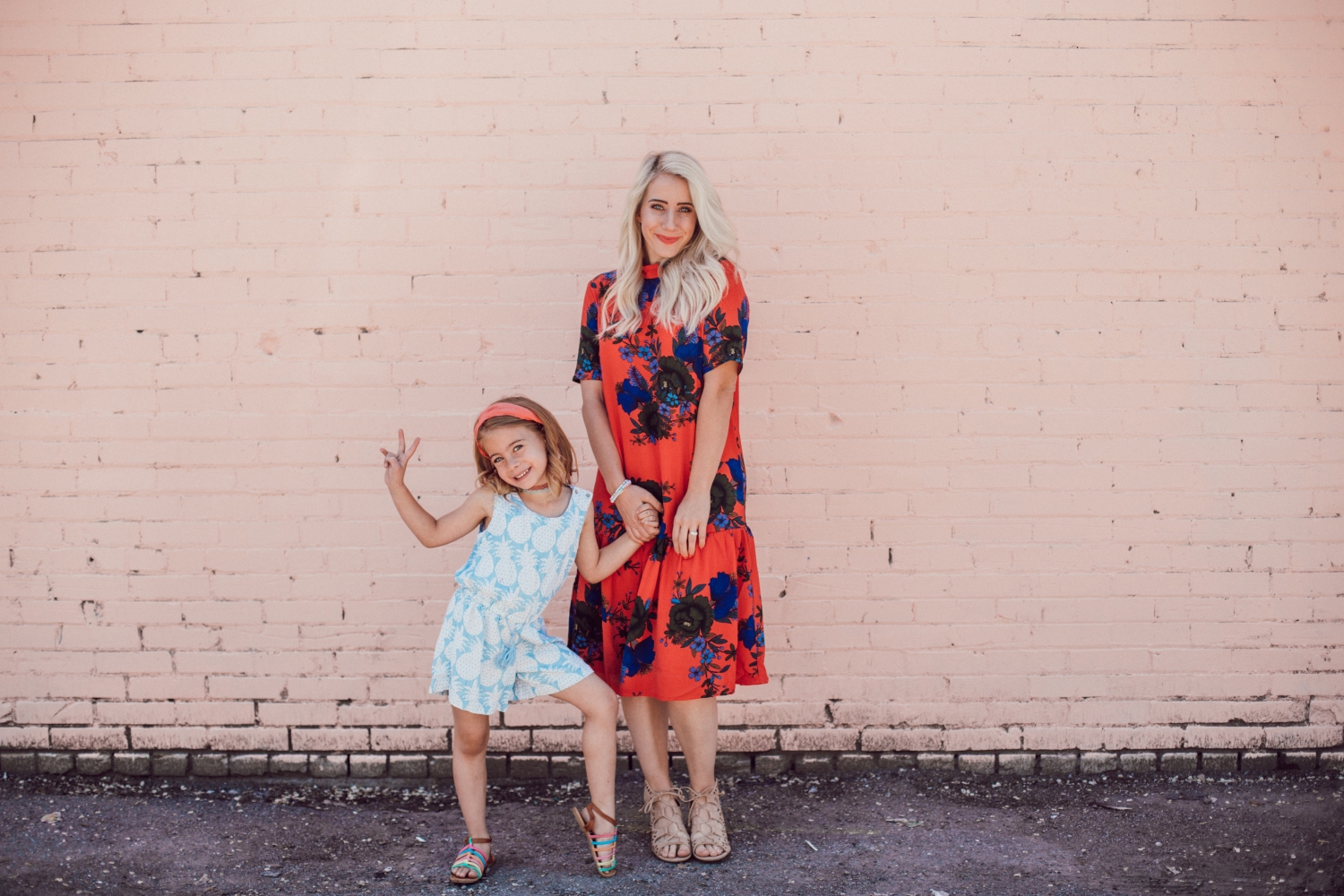 A mother-daughter duo braving the unknown of big, bright and colorful floral patterns together! Could there be anything better?!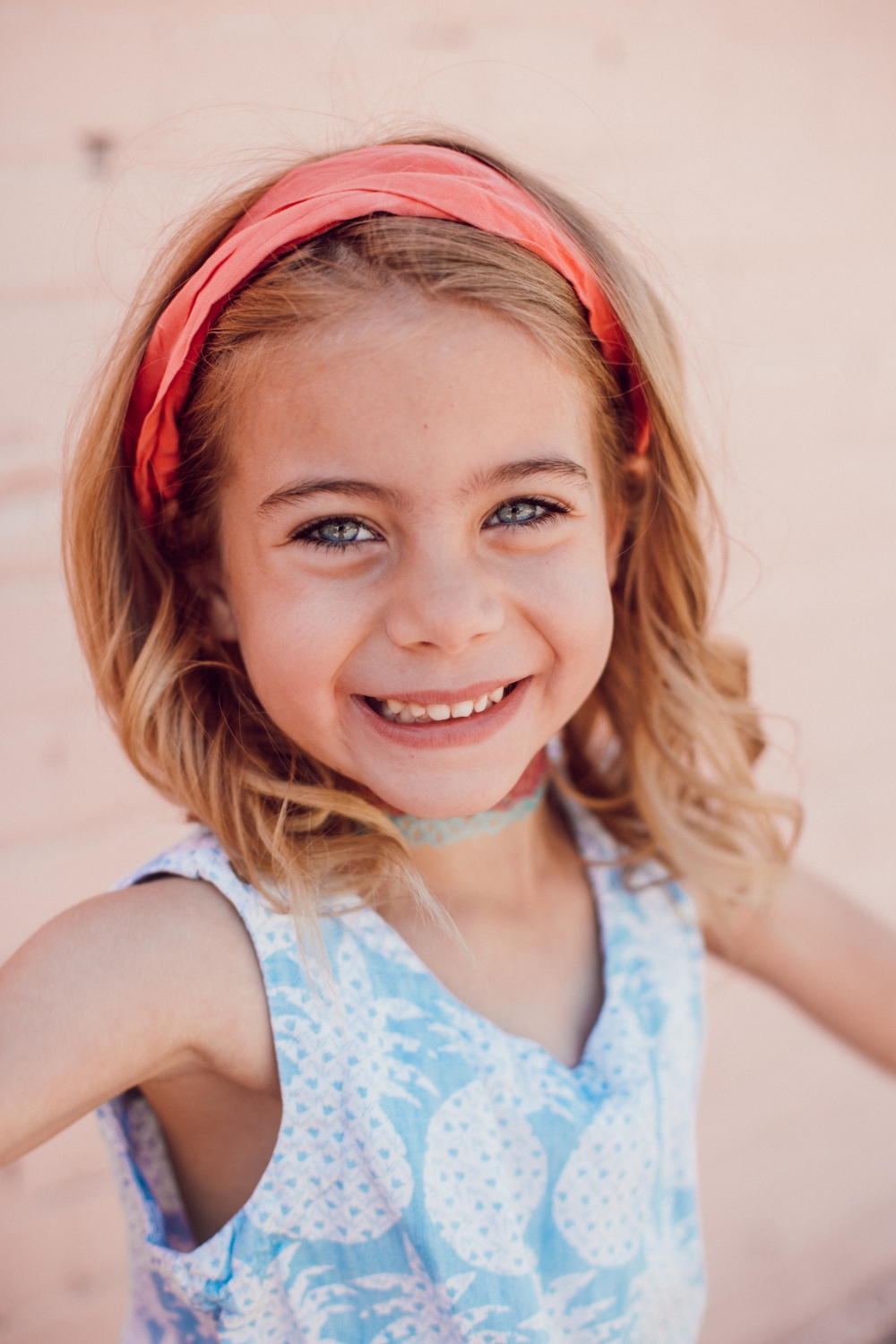 I love headbands in little girls' hair. There is something so sweet and innocent about it!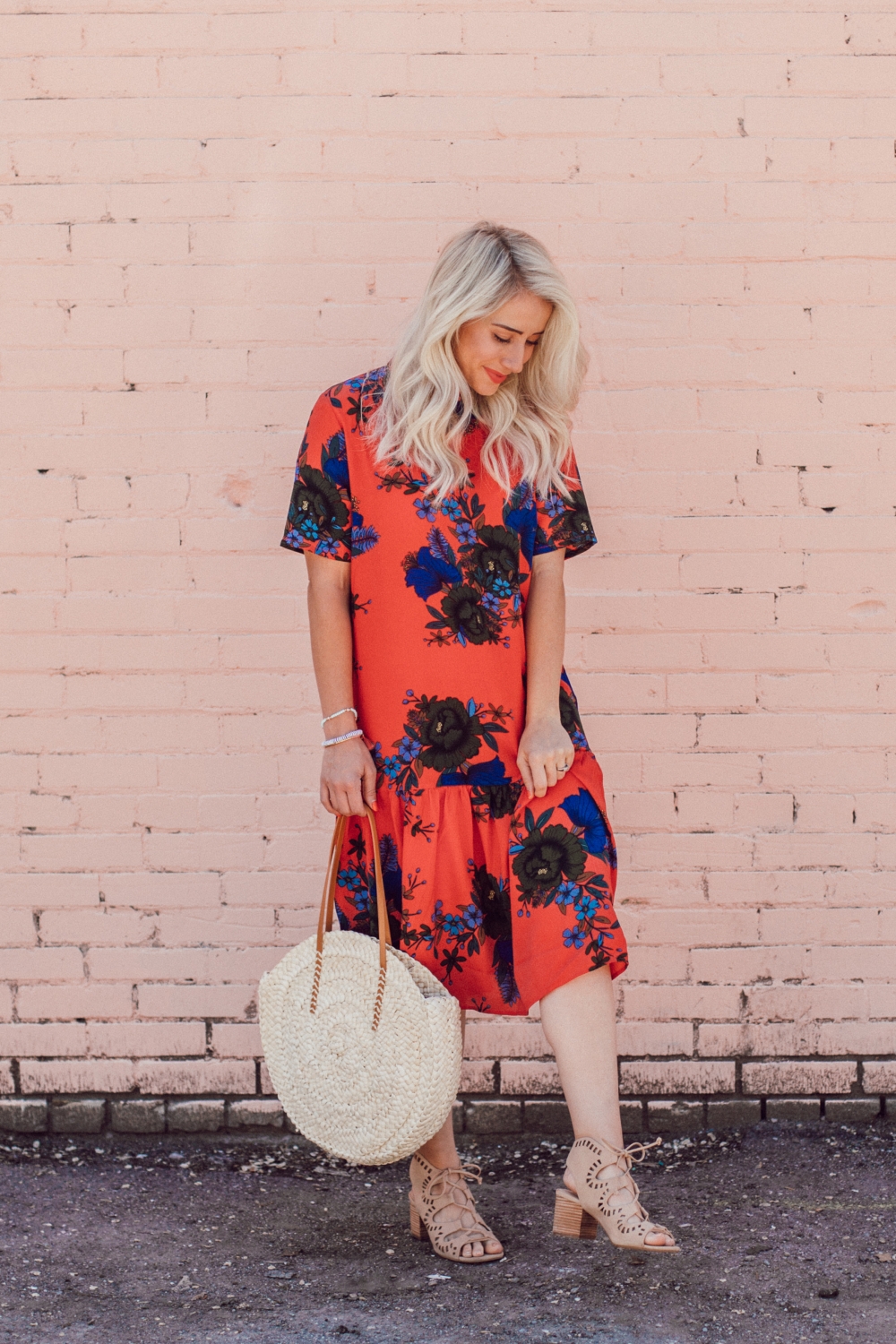 Dress: Bold Floral Smock Dress | Shoes: J. Crew, Free People, Madewell | Bag: Straw Tote Bag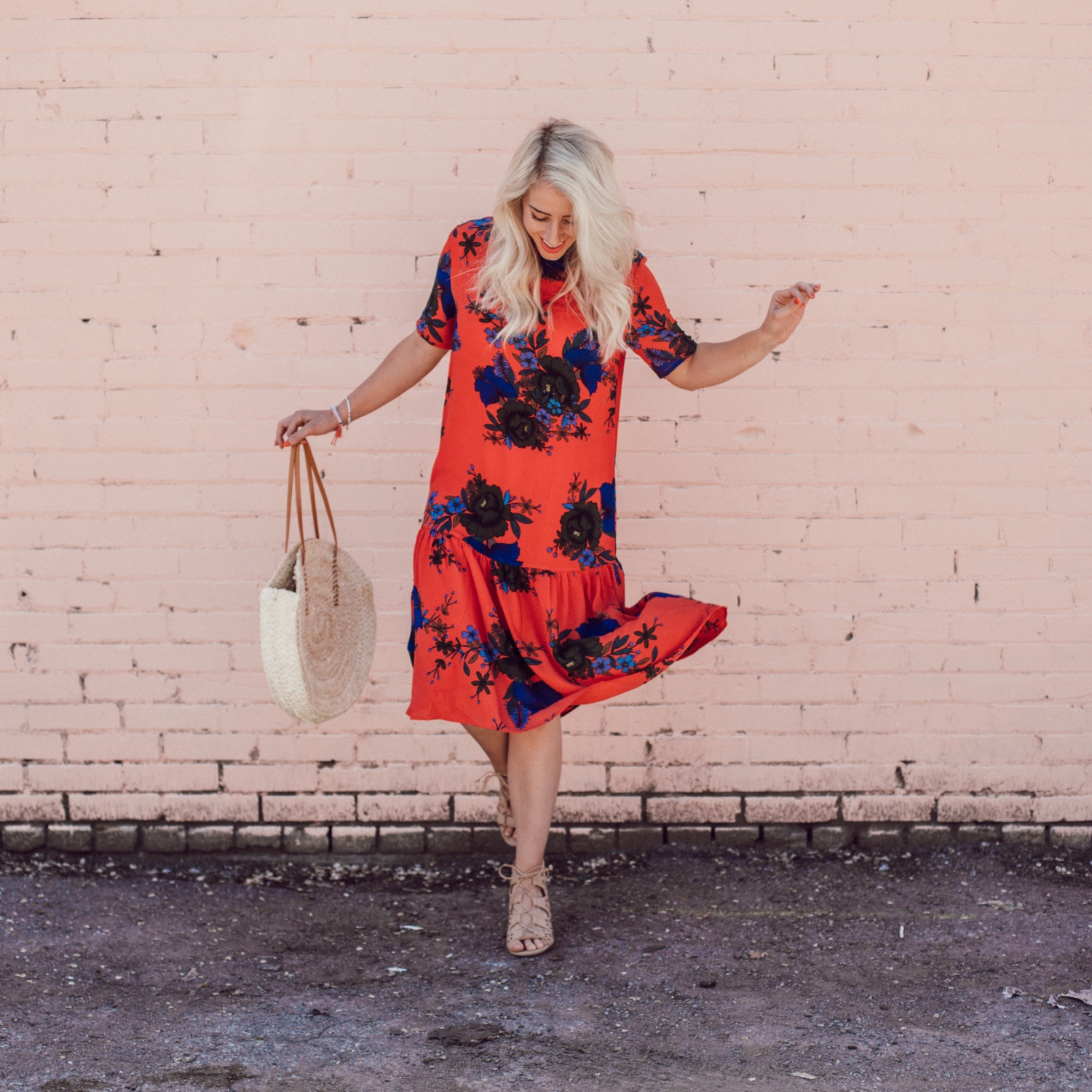 Soooo flowy, you just kind of want to spin around in it non-stop!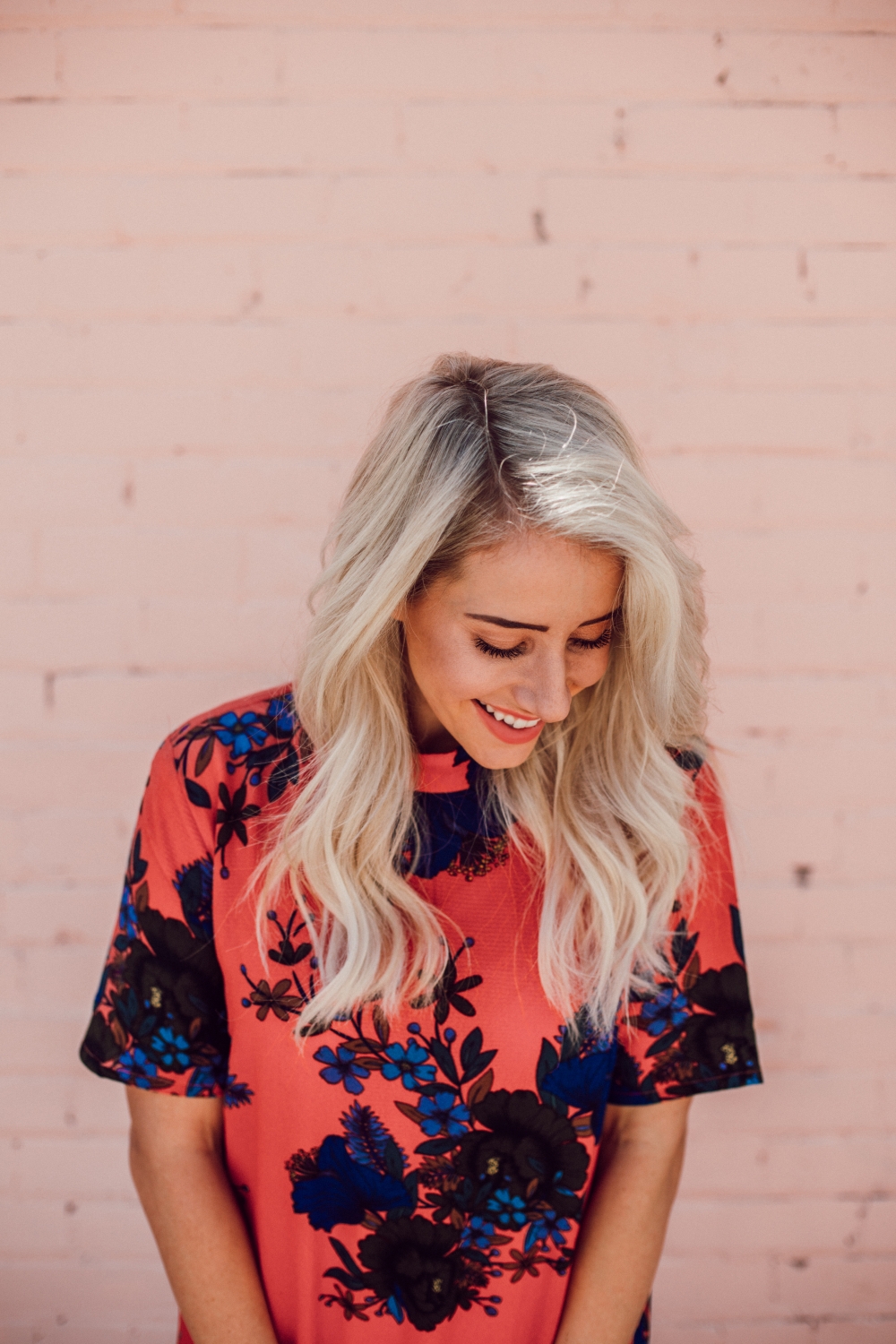 The dress is so fun and screams summer, and the comfort factor is invaluable (seriously so comfortable)! It can be dressed up or down to fit any occasion which for me is a major advantage. Pair it with a fun pair of sandals or wedges depending on your day's activities (my shoes are oldies but goodies, but I found some cute ones from Madewell, Free People, and J. Crew that I think you'll love). Grab a great bag to complete the look, and just like that, you will be ready to take on the day!
Quick side note, is anyone else loving these woven straw bags as much as I am?!! They are so cute and especially great for moms who end up toting all of their kids' stuff around! Mine is from GIGI PIP it's stylish and functional, what's not to love?!
Everything about this outfit makes me smile! From the bright colors to the floral print I am just kind of obsessed with it! I mean seriously, if the dress isn't killer enough and SO much fun, then the best accessory I'm sporting, my Savy girl, one hundred percent is.
I don't have the right words to even express how much I love this little human! "She is delightfully chaotic; a beautiful mess. Loving her is a splendid adventure". We are so much alike and that makes photoshoots and filming and just being outgoing and adventurous so much fun! But we also butt heads a lot because of it. We're both strong independent women, with passions and dreams and neither of us like to be told what to do! We're learning so much from each other though and I adore watching her crazy personality shine through that camera. Makes you kind of want to squish her face, right?!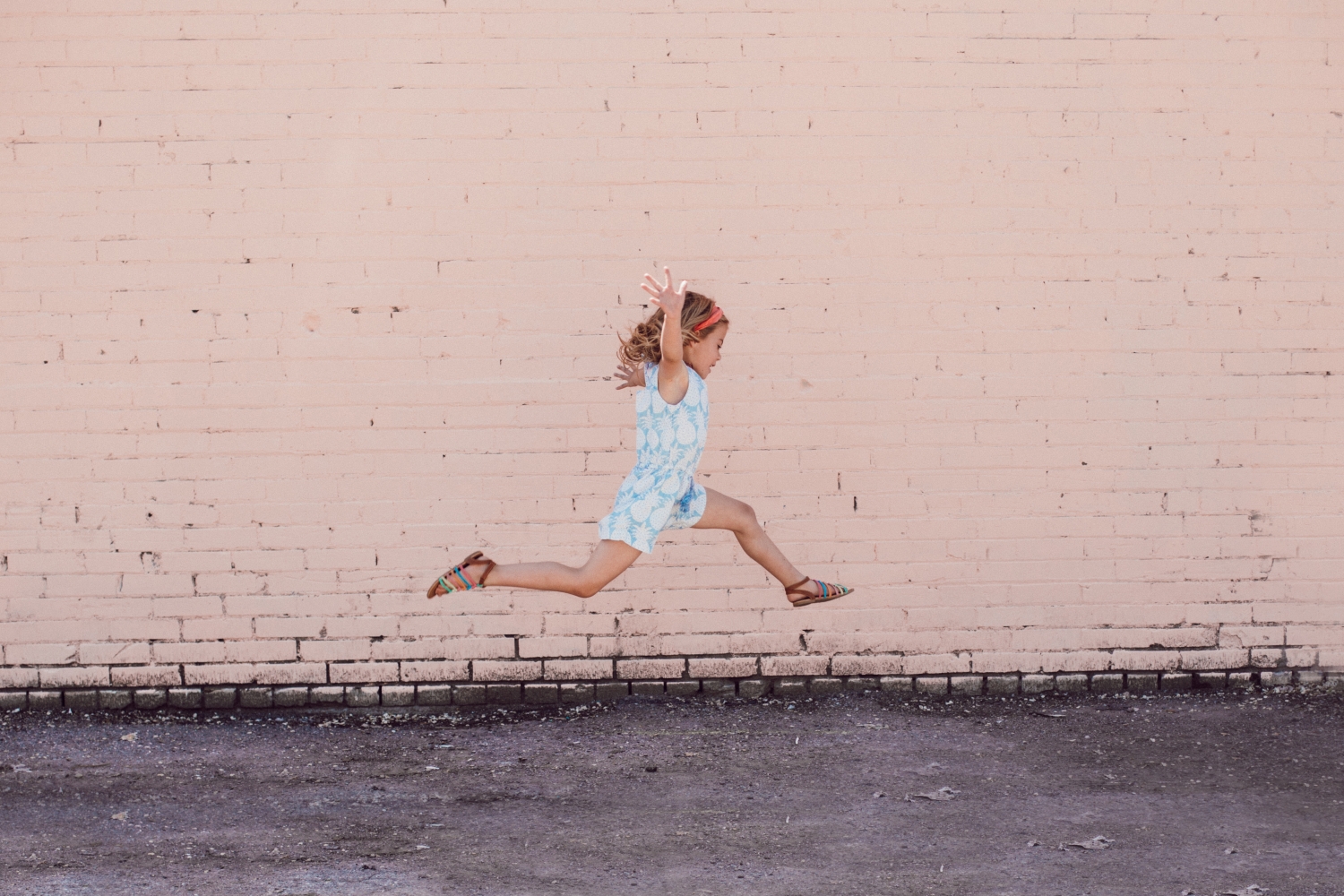 Her wildly fun, bright and fruity patterned jumper she's wearing is from last year. She's on top of her trends and knows whats up, if only we could all be as intuitive as this little one! Despite Savy already having a few choice fun and loud patterns, she wanted to find some options for all of your favorite tiny humans so we've linked up some in the widget below:

We found some VERY FUN pieces for all of our little fashionistas out there. What would us moms be without our well-dressed side-kicks? Lost. Probably very lost haha!!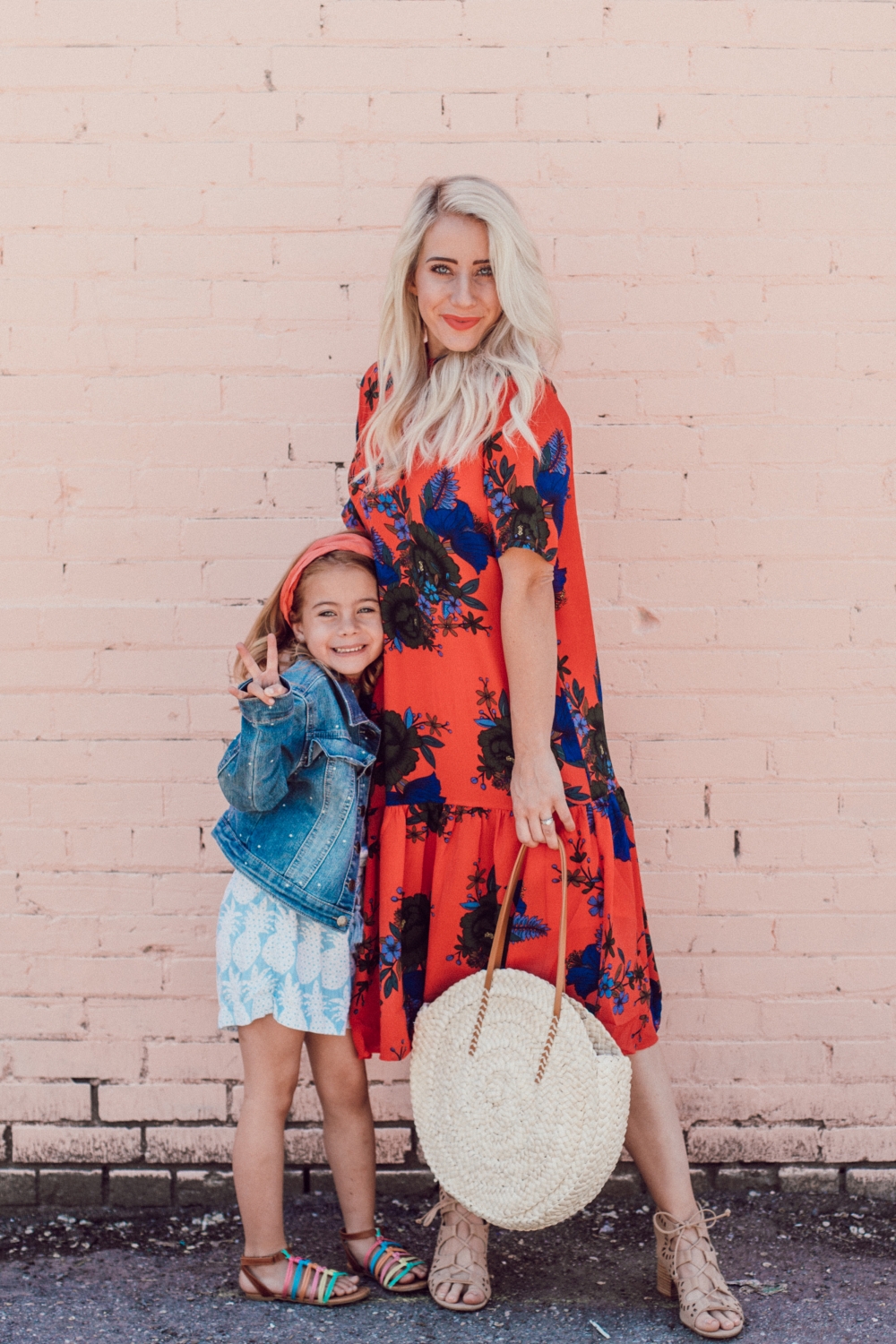 Comment below and share your favorite shopping endeavors with your little ones!