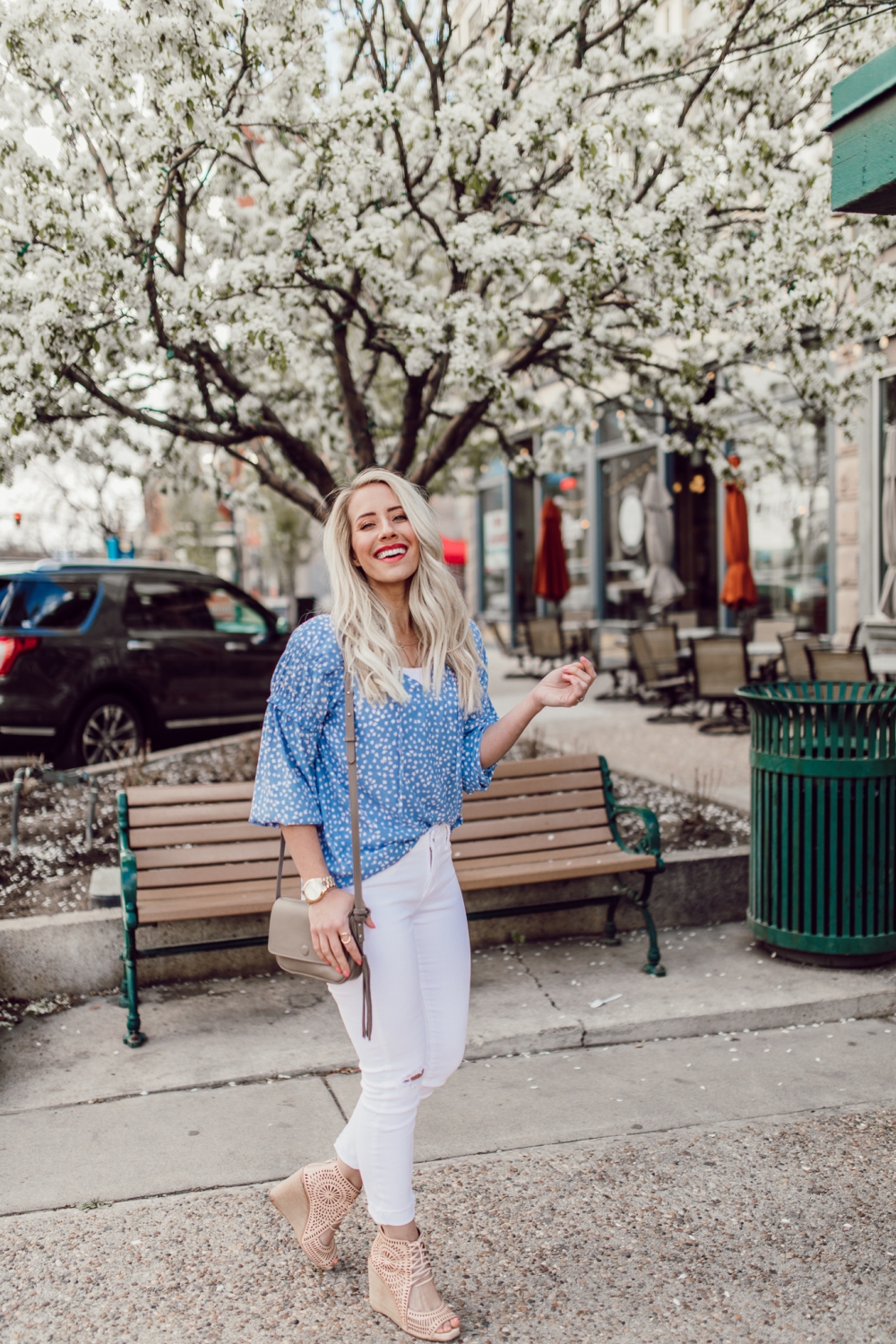 FLORALS!!!! Oh man, I love florals SO MUCH. I'm usually drawn to the smaller in scale floral patterns (like this blue top) because then I don't have to commit to a bold pattern and they're typically easier to wear over and over without people noticing. Don't get me wrong, I love the bold patterns and bright colors too!
There are so many ways to introduce florals into your wardrobe. Obviously we've got our blouses, but if florals make you nervous to wear, you can add little pops of it in your pumps, in your bags, in your scrunchies or hair accessories! Florals are also a great way to dress up any outfit and I love mixing them with other patterns! Check out this post from 2013… I can't believe how young I look! And to think that once upon a time my hair was that thick without extensions. Kids have ruined me. One day I'll get it back! Anyway, in that post I show a couple cute ways to wear florals and how I still mix florals with that same striped skirt. Yes, I still have it. It was a $5 find from Old Navy 5 years ago and I STILL wear it!
If you're looking to add more pattern into your wardrobe, keep an eye out for pretty blouses in a small scale floral pattern that you really love. Then you can easily mix in polka dots and stripes, layer blazers, or half tuck them into white jeans or skirts. And of course, layering always makes an outfit better! My layer game was on point in that 2013 post — I'm very proud of my 25 year old self! My eyebrows though? They're another story ?
Here are a couple of my favorite florals right now from Asos!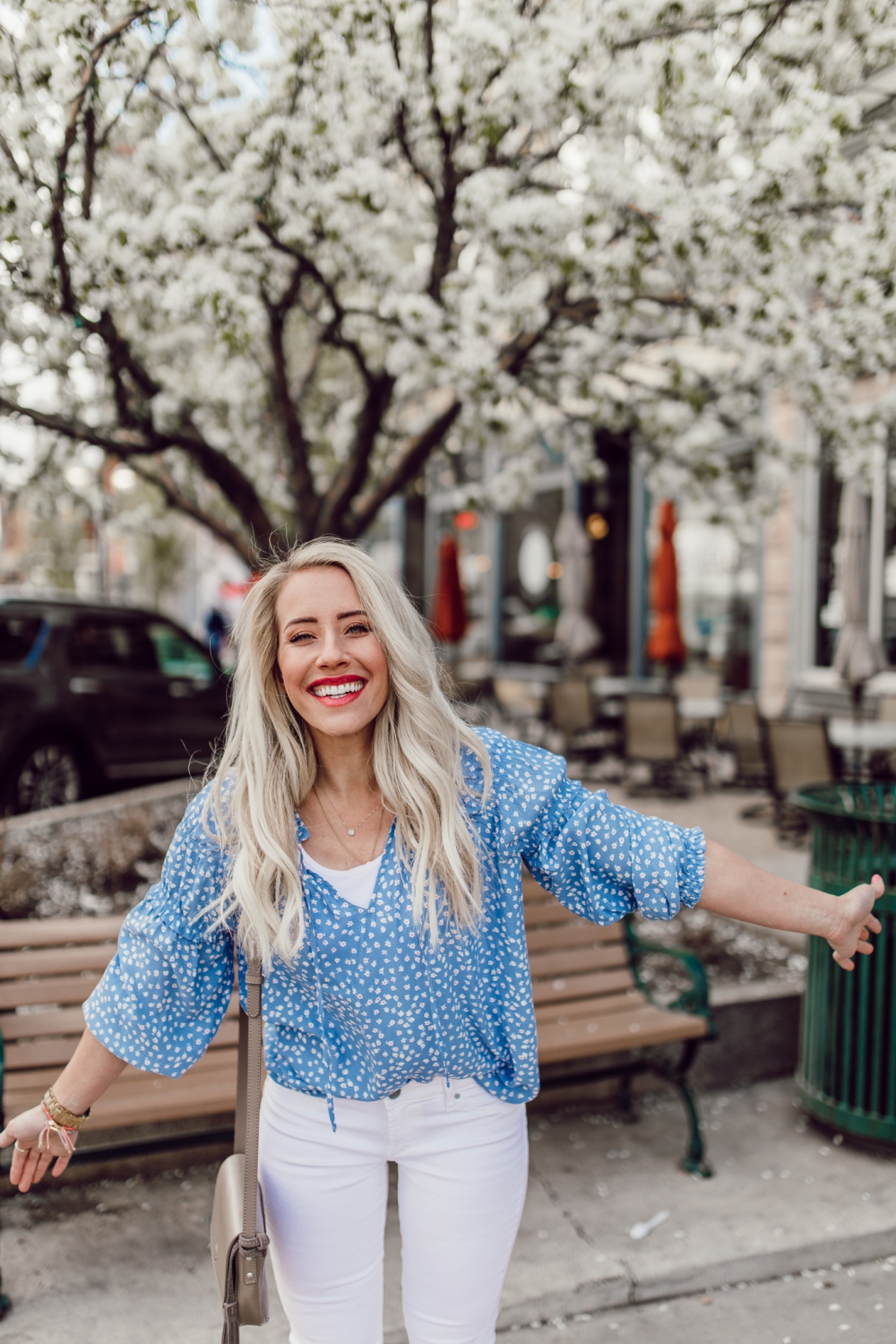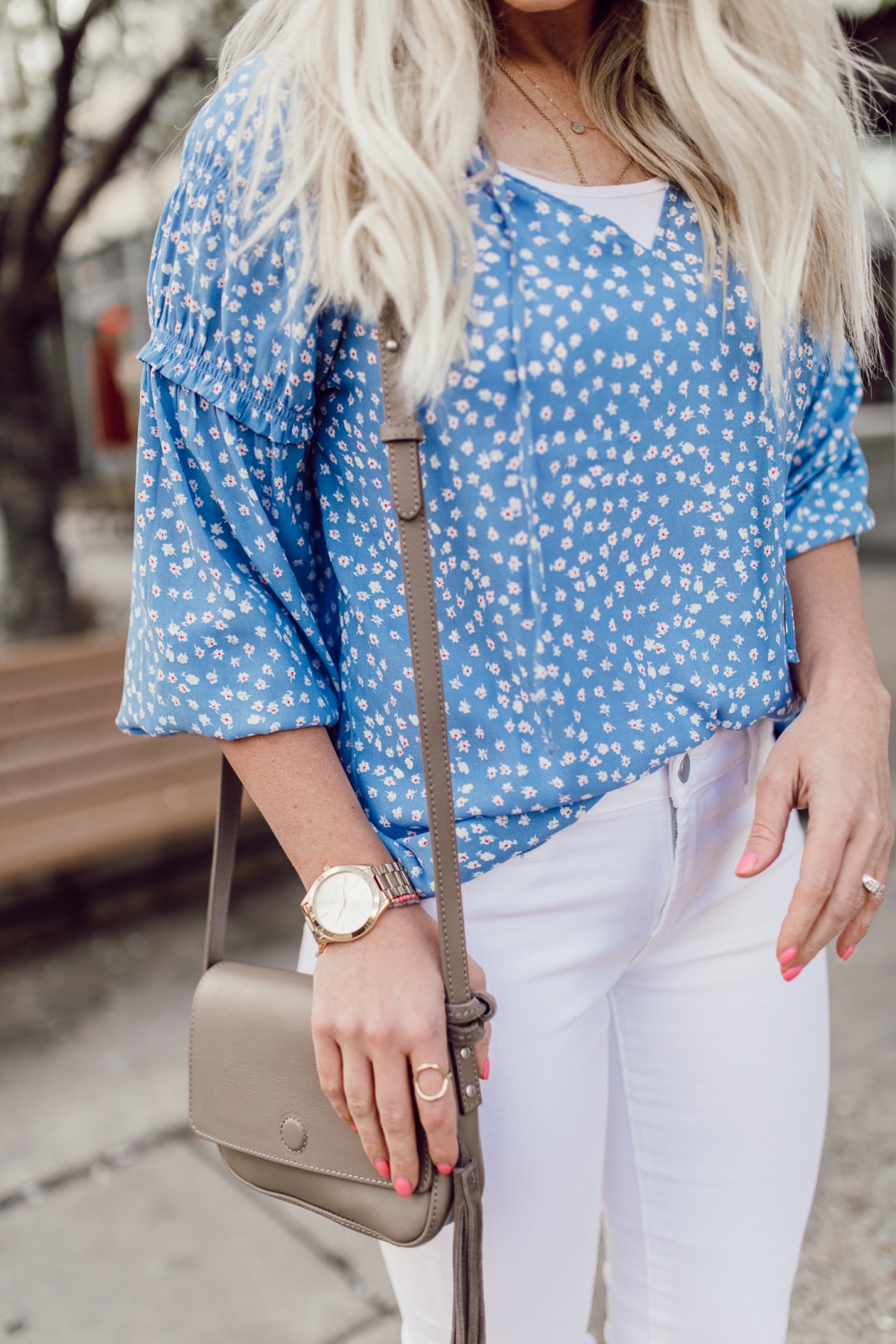 Right now I'm living in my white jeans. Finding the right pair can be tricky though, because some are see through, others aren't stretchy enough and a lot just don't come high enough! I wanna feel compressed enough but also comfy… ya feel me?! These are my favorites but they're sold out. As far as I can tell, these ones here are almost the same!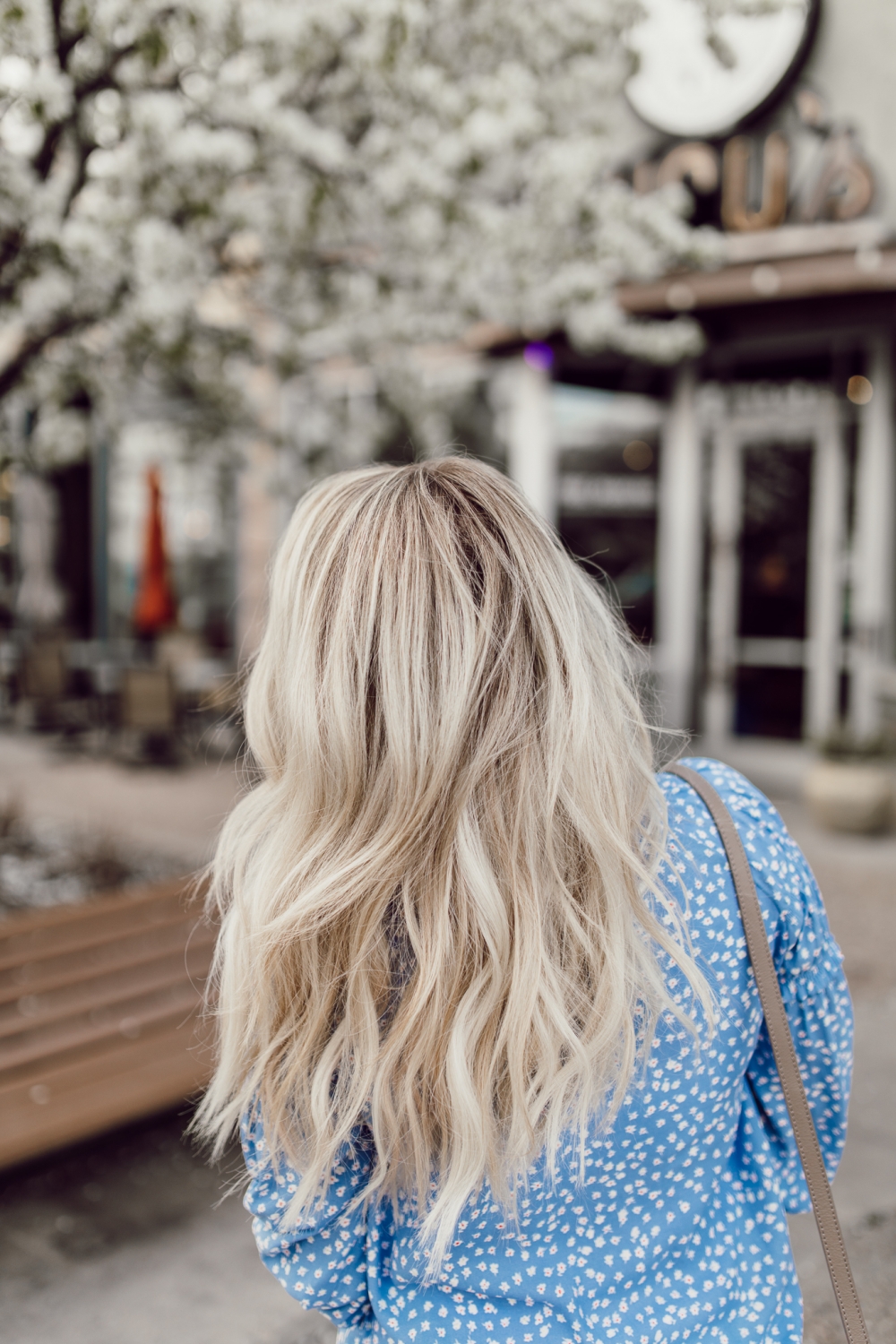 I'm wearing JZ Styles Clip in Extensions and LOVE them. The color matches my hair EXACTLY and I'm only wearing 1/3 of the bag. They're gonna last me forever!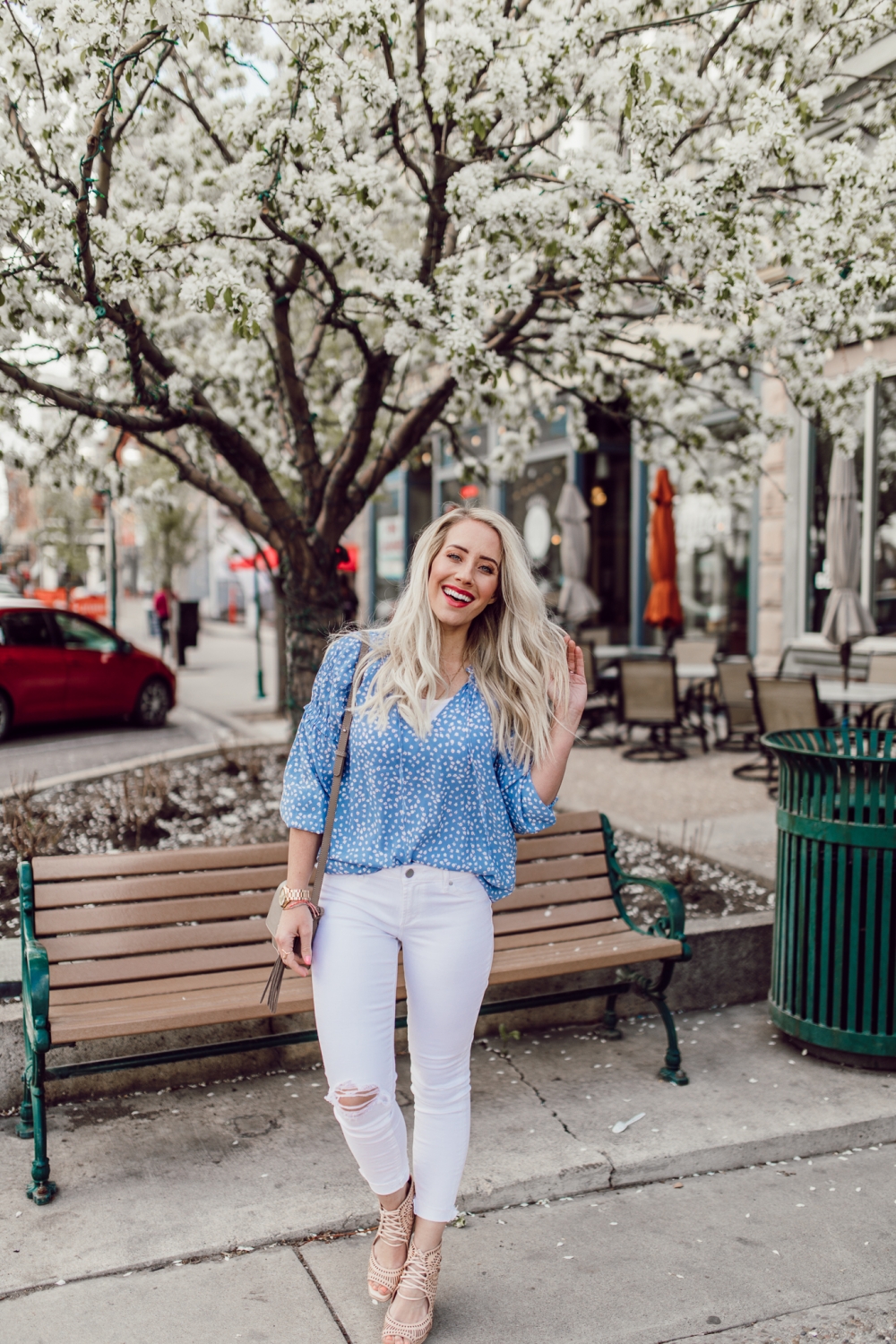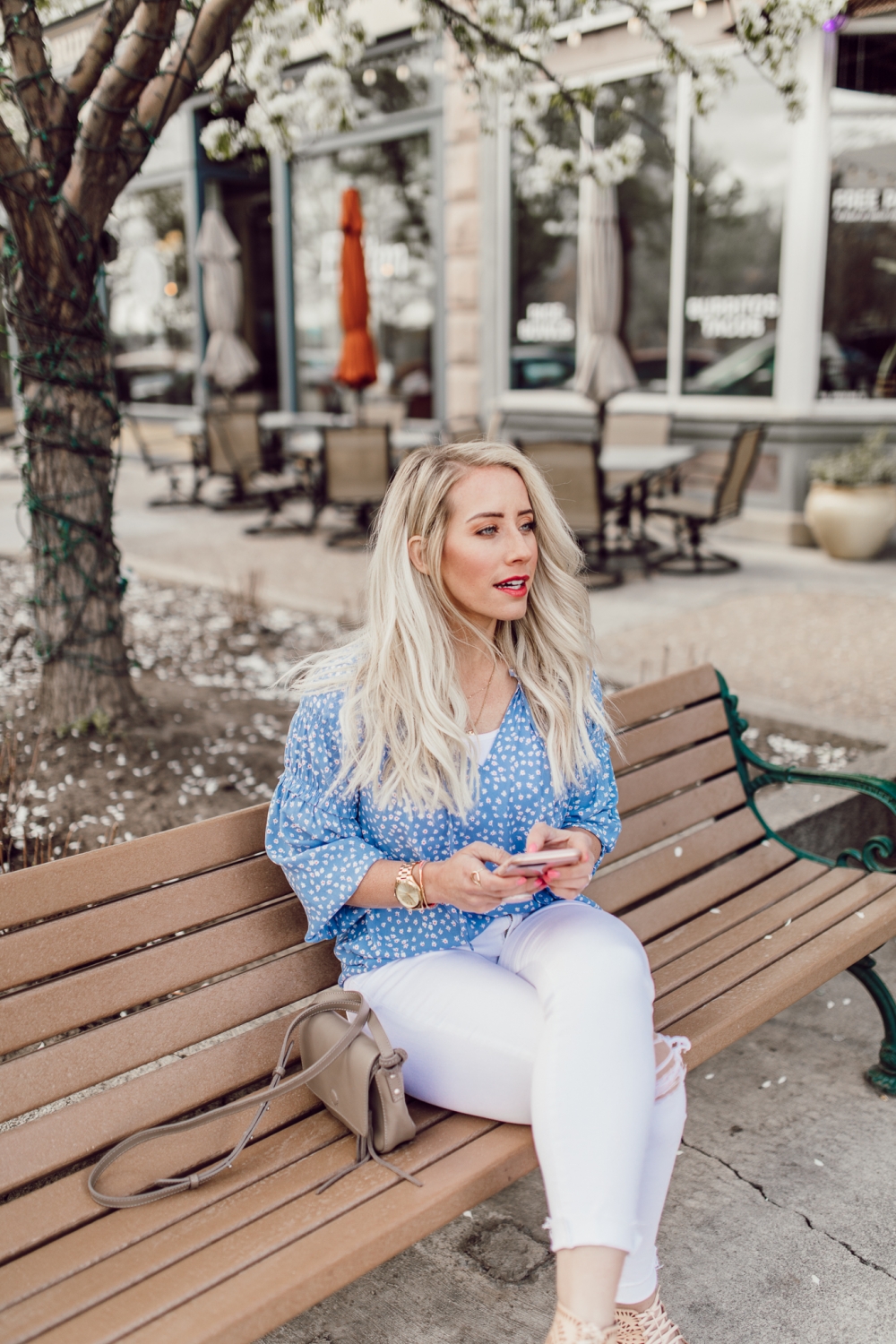 I have this Otterbox case. It's my FAVORITE! I drop my phone 100x a day, just this morning it went rolling down our driveway. I've heard a lot of people love the Loopey Cases, but I just need more protection on my phone than that and I use my pop socket as a stand all the time. I have this Pop Socket, it's so pretty! I don't know why it has a bad review, I'm obsessed with mine. The key is to put the pop socket at the bottom of the phone towards one of the sides. Then you can use it to stand the phone up to watch shows on and it'll help you hold it one handed.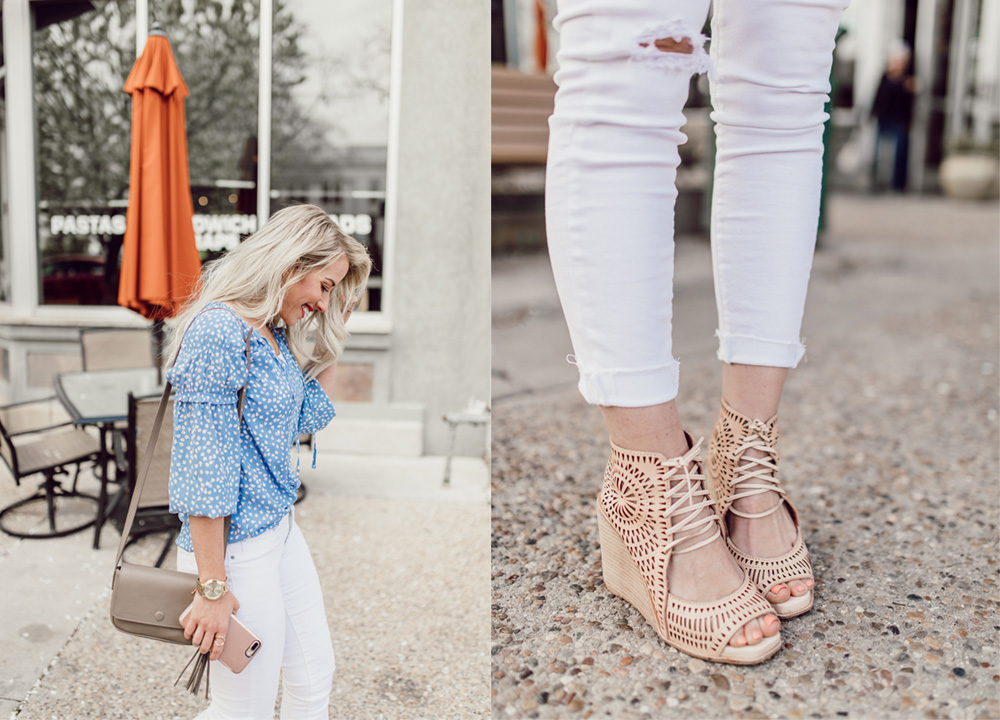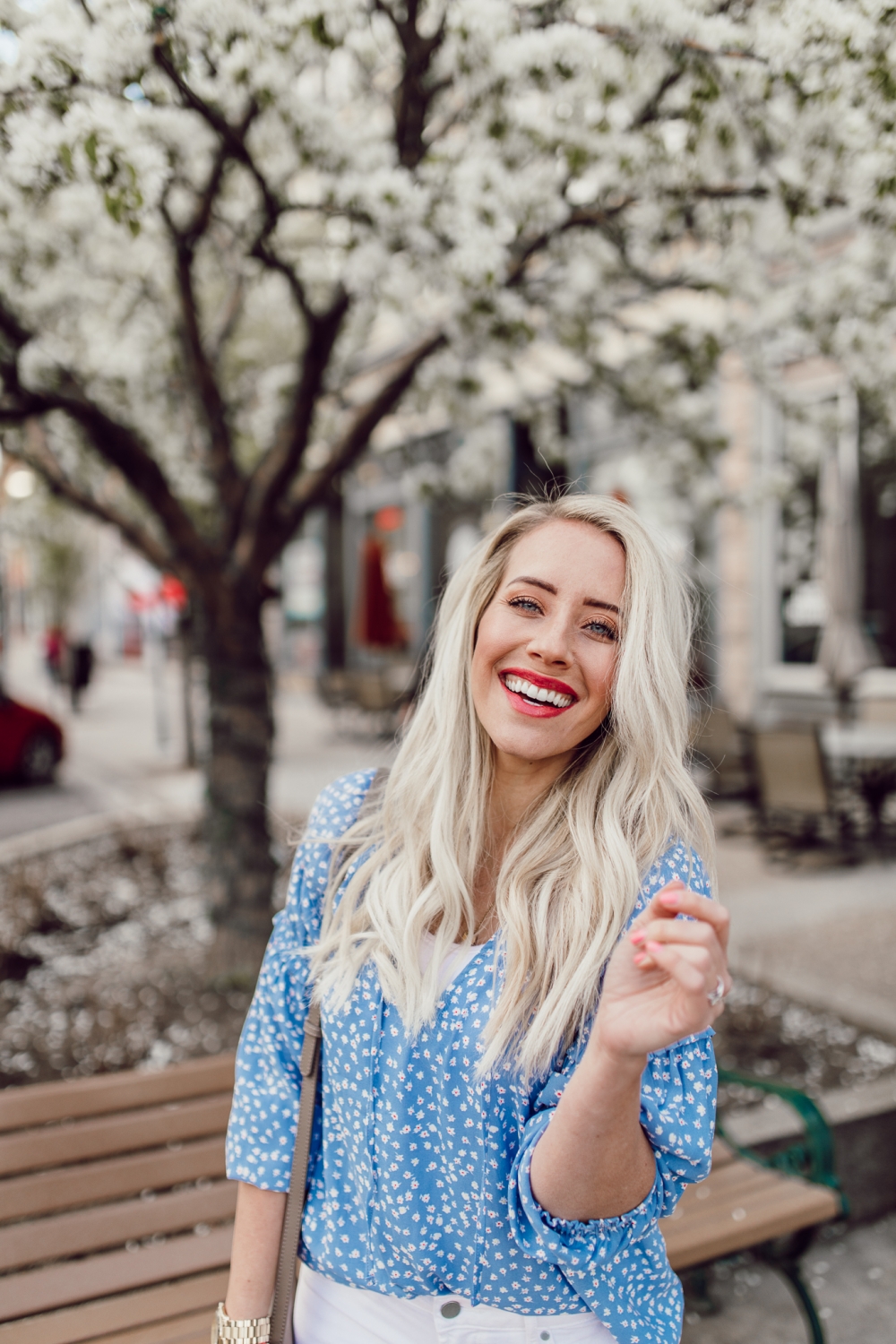 I'm wearing RoseBerry LipSense, if you need some new colors or want to check out the ShadowSense or Foundation, click here!
Thanks for reading guys! Is there something you'd like me to post about? I wanna make sure I'm giving you babes what you want or need help with!
xo