Tomorrow is the last day to vote for the Utah Style Icon Awards!  I'd love for the support if you have a minute!  Click here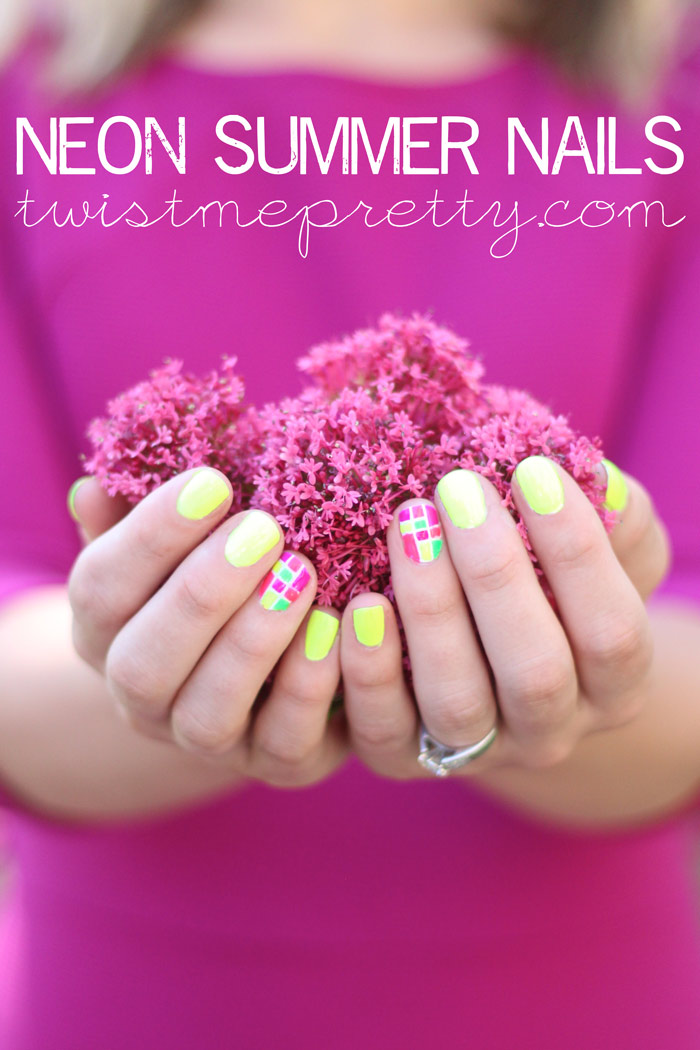 This is easily my favorite nail art to date.  I guess I've only done three — but you guys!  Tell me you don't love it.  It did take an entire episode of The Carrie Diaries to finish, but if you enjoy that sort of thing it's not a big deal.  Plus I was taking pictures, so there's that.  I've spent a lot of time at Sally's these past few weeks and I've tried just about all their polishes.  I'm going to go ahead and claim Orly as my new favorite polish.  It goes on really smooth, the brush is the perfect size and the color is very pigmented.  I bought this White Base Coat from OPI because there are a million awesome reviews on it but I wasn't too impressed.  The polish came off only after two days so I'm going to buy this stuff next and see if it works, I'll let you know what I find.  But the whole white and base in one was a bust.  What are your favorite products?  I'm totally new to all of this!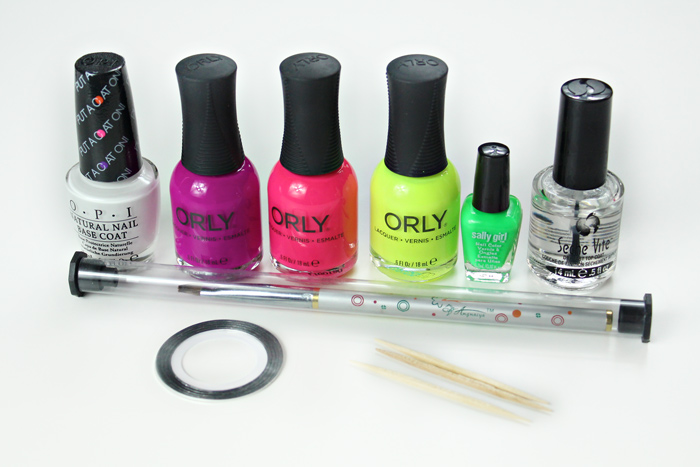 What you'll need and steps ::
Base Coat and White Polish — I recommend this and this.  It's really important to start with a white color when applying fluorescent colors, it'll help the colors to pop.  Before you apply the Nail Tape, make sure the white is completely dry or it'll peel off with the tape.
Pink Color — any brand, I recommend Orly Va Va Voom.  You can either use the nail polish brush, toothpick or these to get the polish on there.
Purple Color — any brand, I recommend Orly Purple Crush
Yellow Color — any brand, I recommend Orly Glow Stick
Green Color — any brand, but I found this Sally Girl green color to be awesome, plus it was only $.99.  Sally's was out of this green from Orly but I'd probably trust Fresh to be a cute color.  After it's completely dry, pull off the tape and apply a top coat
Clear Top Coat — any brand, I recommend Seche Vite
Nail Polish remover and Q-tips or a brush.  You'll take the brush and soak it in remover, then clean up the edges of your nails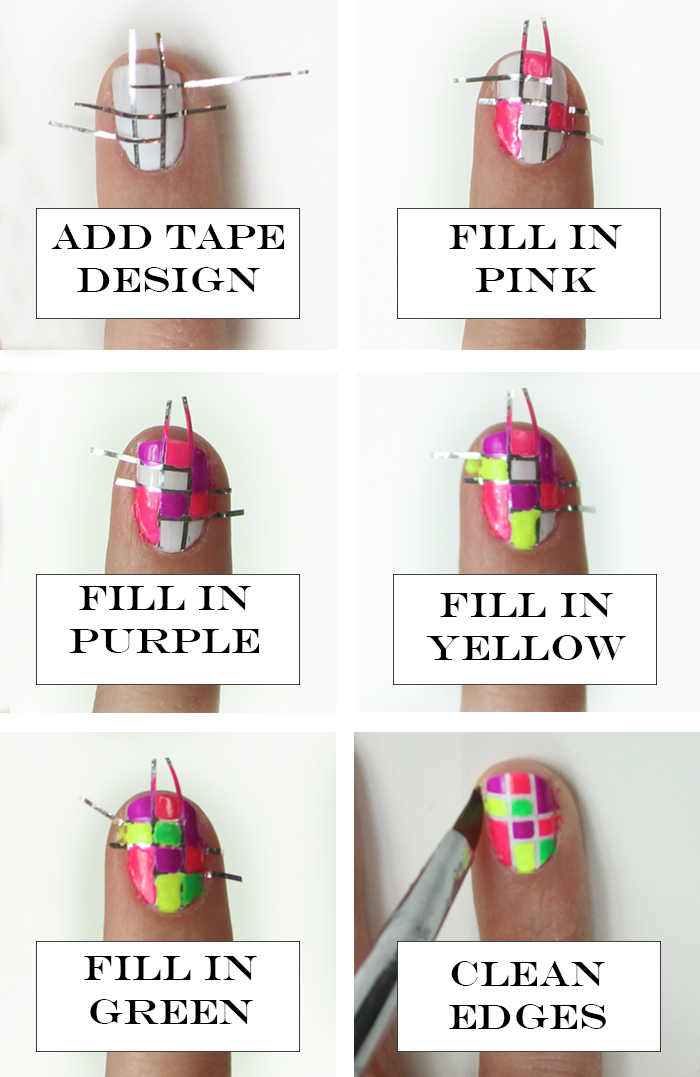 What do you guys think?  Do you love it as much as I do?!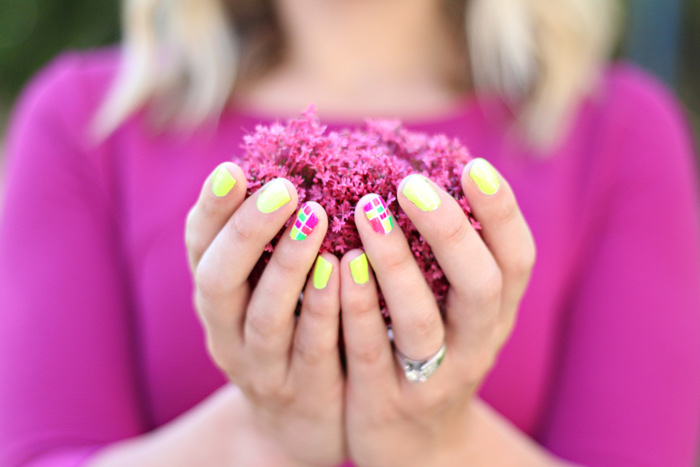 This was not a sponsored post.  I purchased all items on my own.