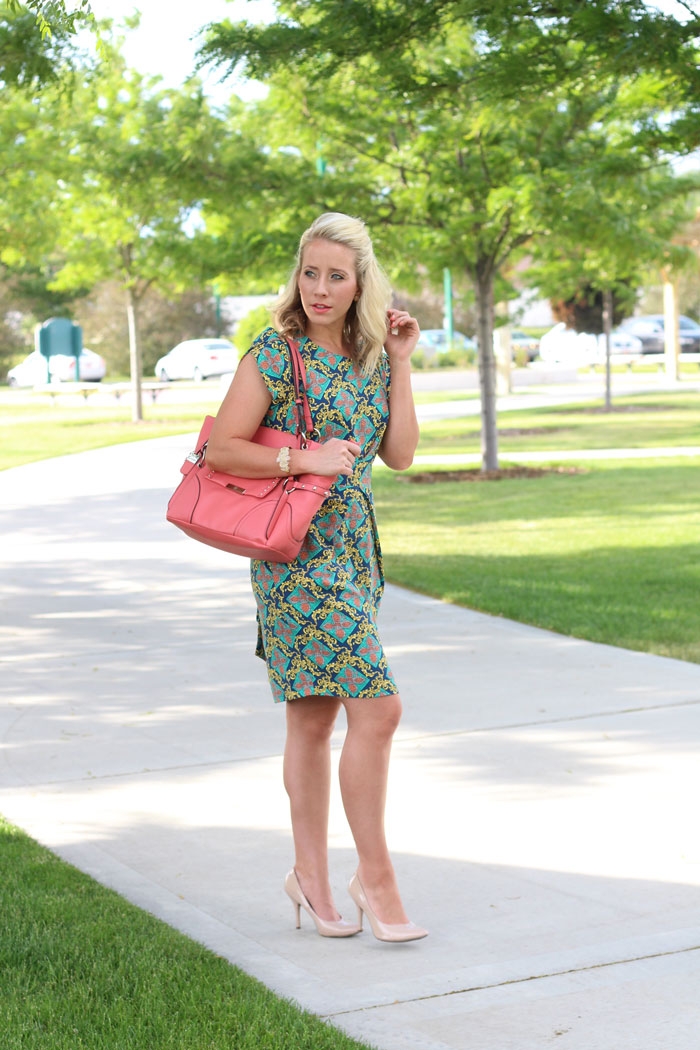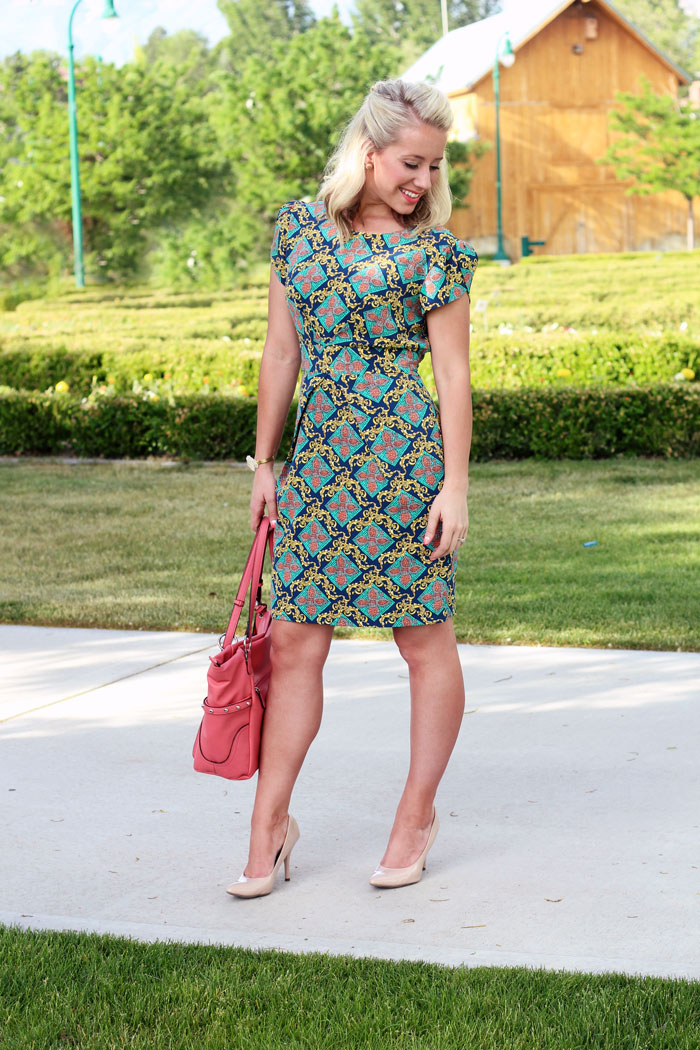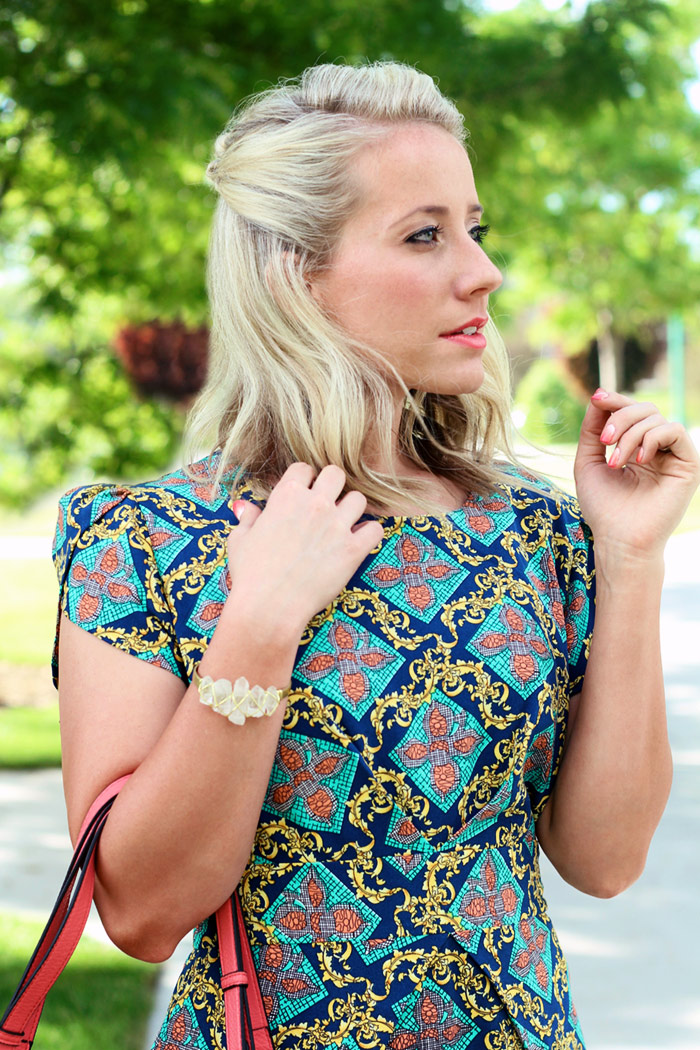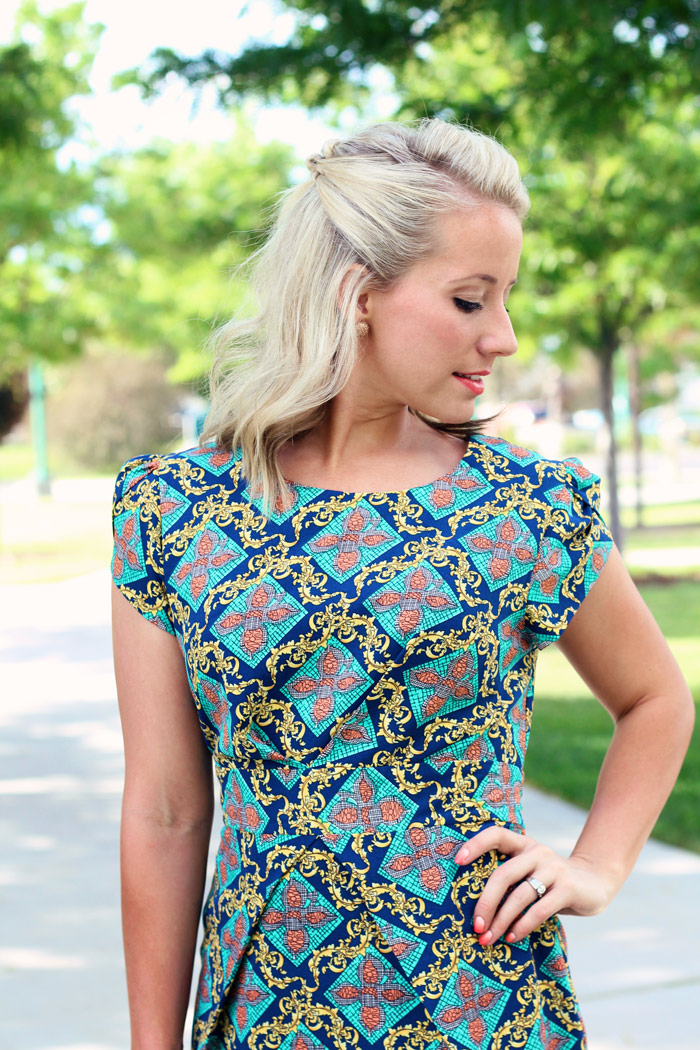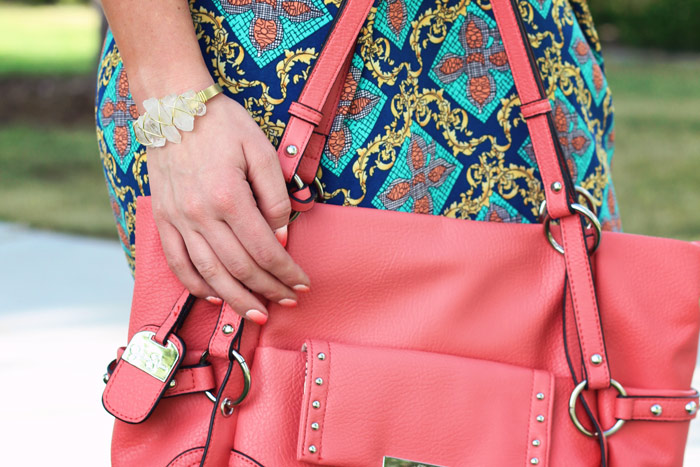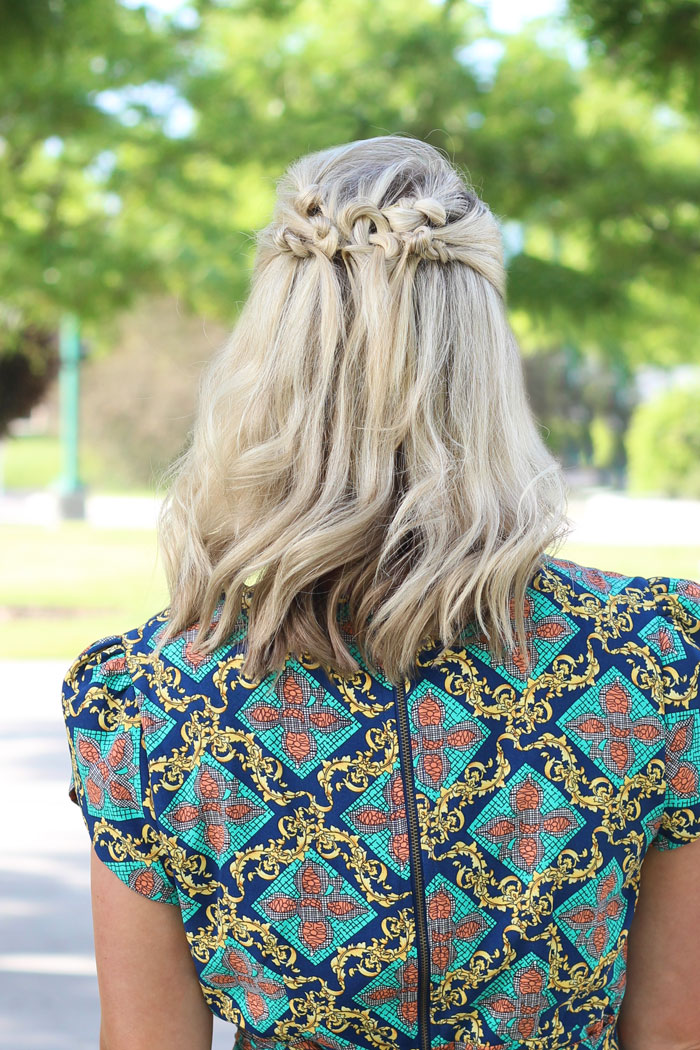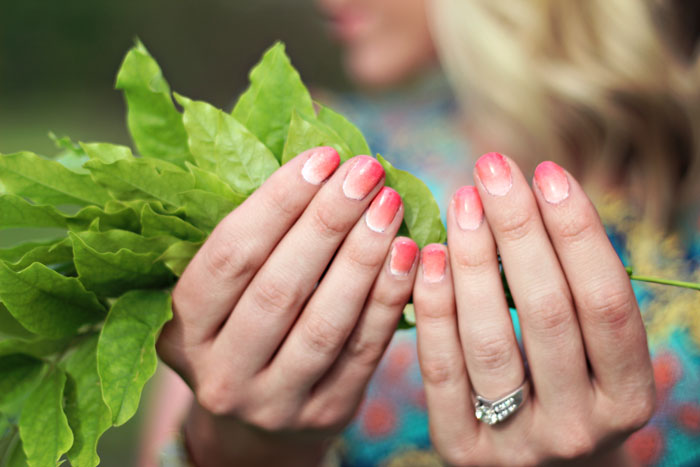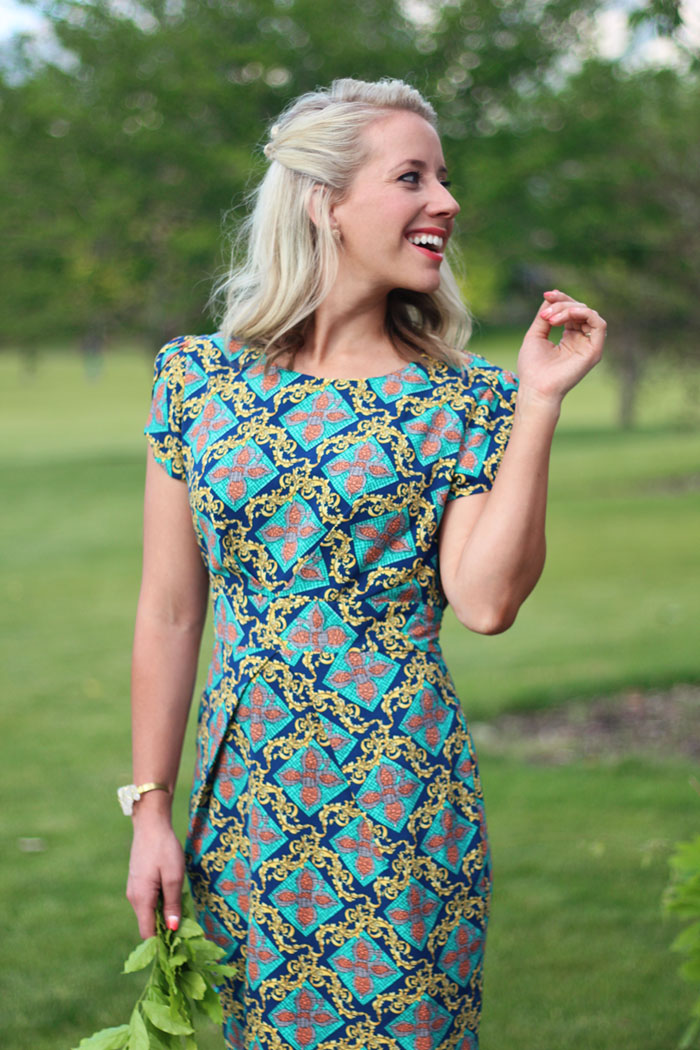 Dress: c/o Recycled Consign & Design | Bracelet: c/o Recycled Consign & Design | Bag: Zappos | Heels: Target (old) Similar | Lips: Maybelline Vivids – shocking coral | Fake Tan: Tanwise Mousse | Nail Tutorial: Here   Don't forget to use the code "twistmepretty" for 20% off your entire order and Recycled Consign & Design!
I know, you love the dress huh?  AHHHH it's amazing!  The silhouette is so feminine and I'm absolutely in love with the tulip cap sleeves.  Do you know what else I'm in love with?  Summer.  The bright colors, the smells, the warm nights and the gorgeous flowers.  In one year from now I picture myself owning my own home, tending to my own garden.  The smell of freshly cut grass, the sounds of my kids riding their bikes in our driveway.  I can literally smell wet paint from the furniture I'll most likely be fixing up, trips to home depot with the family on Saturdays and grilling outside on the patio.  I can taste the juicy watermelon, feel the beating sun on my face as I jog unfamiliar streets and I can hear the sweet sound of birds singing in the morning.  All of these thoughts come from my own childhood memories.  Summer reminds me of my kind parents.  It makes my heart ache for them.  I can't believe this is the last summer I'll spend here in Utah, the last summer I'll spend without my parents and the last summer without a mortgage!  So much to look forward to and so many memories to enjoy.
I hope you guys are absolutely loving your summer!  I'm finding I can't possible appreciate it enough.