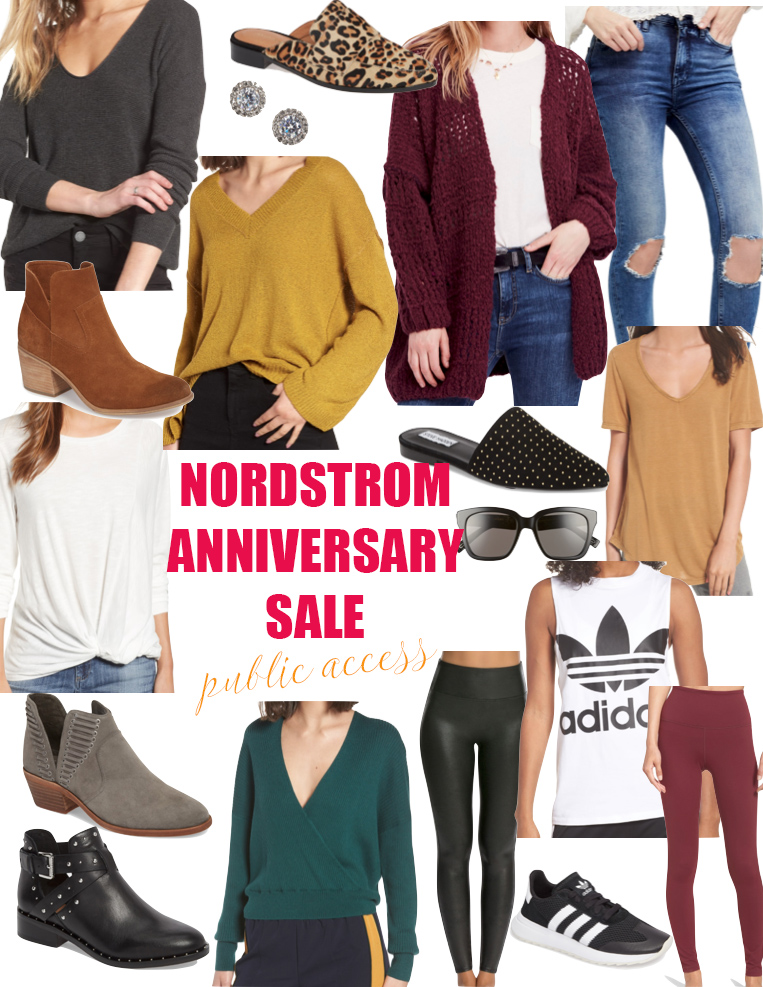 IT'S FRIYAY!!!!!!!! What are you up to this weekend? It's been a long week for me and I can't wait to just relax with Brian and the kids… aka not really relax cuz I have four kids buttttt you know what I mean :).
So I know your Instagram feeds are COMPLETELY clogged with Nordstrom Sale posts at this point. I get it that's it's a little excessive now that we're at like week 3 of this dang sale. But when I saw all the good stuff that's still in stock when the sale opened to the public today, I just couldn't NOT do a post about it for you all. That's just the kind of friend I am, ya know ;)?!
Tops & Sweaters :

Bottoms :

Activewear :

Shoes & Accessories :

If you see something you like, snag it quick! They're doing a lot of restocks each day, but things are selling out like wildfire because the prices are so good!
Tops & Sweaters :
Moto Leather Jacket w/ Removable Hood
Wrap Sweater (so cute with a cami underneath)
Bottoms :
High Waist Dark Wash Skinny Jeans
Free People High Waisted Skinny Jeans (size up one!)
Activewear :
Zella High Waisted Legging (in so many fun colors and black is still in stock!!!)
Shoes & Accessories :
Cutout Booties (3 colors)
Doesn't this just make you so excited for fall?! Remind me of how excited I was when I'm freezing in the Utah snow and dreaming of warmer weather, k?!
Have the best weekend with the ones you love, babes!