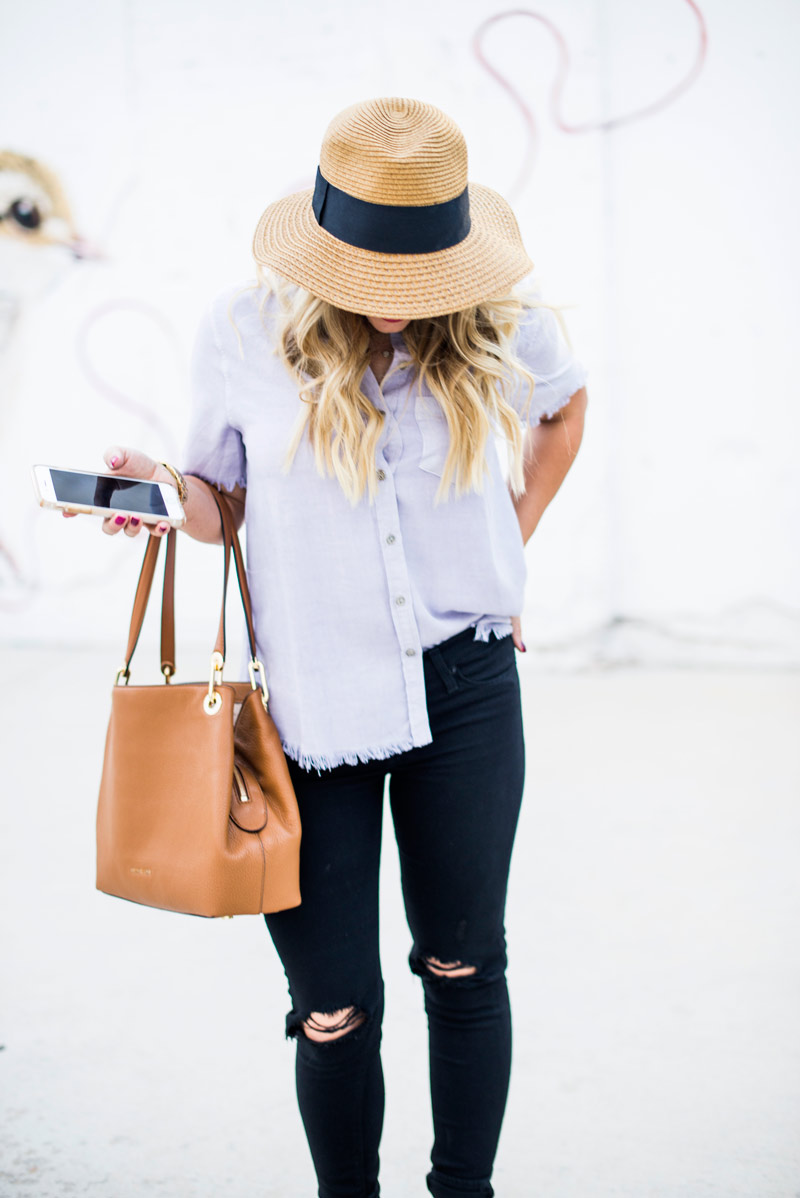 Hello fall ?! Que cooler weather, peach cobbler, pumpkin patches, scarves and jackets, pretty drives in the mountains, my favorite TV shows and Halloween!!!!!! I think it's safe to say I anticipate this season all year long?! Speaking of Halloween, I spent EIGHT hours yesterday planning my Spooktorials. I stay at home with the kids and don't work while they're awake so that means I was up super late going blind from my computer screen! If you've been reading my blog for half a minute then you'll know it's my favorite holiday of the entire year. It beats out Thanksgiving and Christmas by a long shot! I have some really fun things planned and I'm literally stalking my mailman in anticipation for all the things I ordered to get here so I can start filming ??.
Until then, I'll share a fav fall outfit with you! I'm all about black jeans right now, they're so slimming and I've gained just a little bit of weight this last month. Blame it on the cobbler. Or maybe my body just knows it needs to prepare itself for the Utah winter? Either way, black jeans are so slimming and when you pair them with a black shoe it elongates the leg even further! A hat because duh, give me all the accessories and the bag you'll probably see in every post from now until next year. It's perfect. And slightly expensive so I'm gonna make sure I get my money's worth out of it!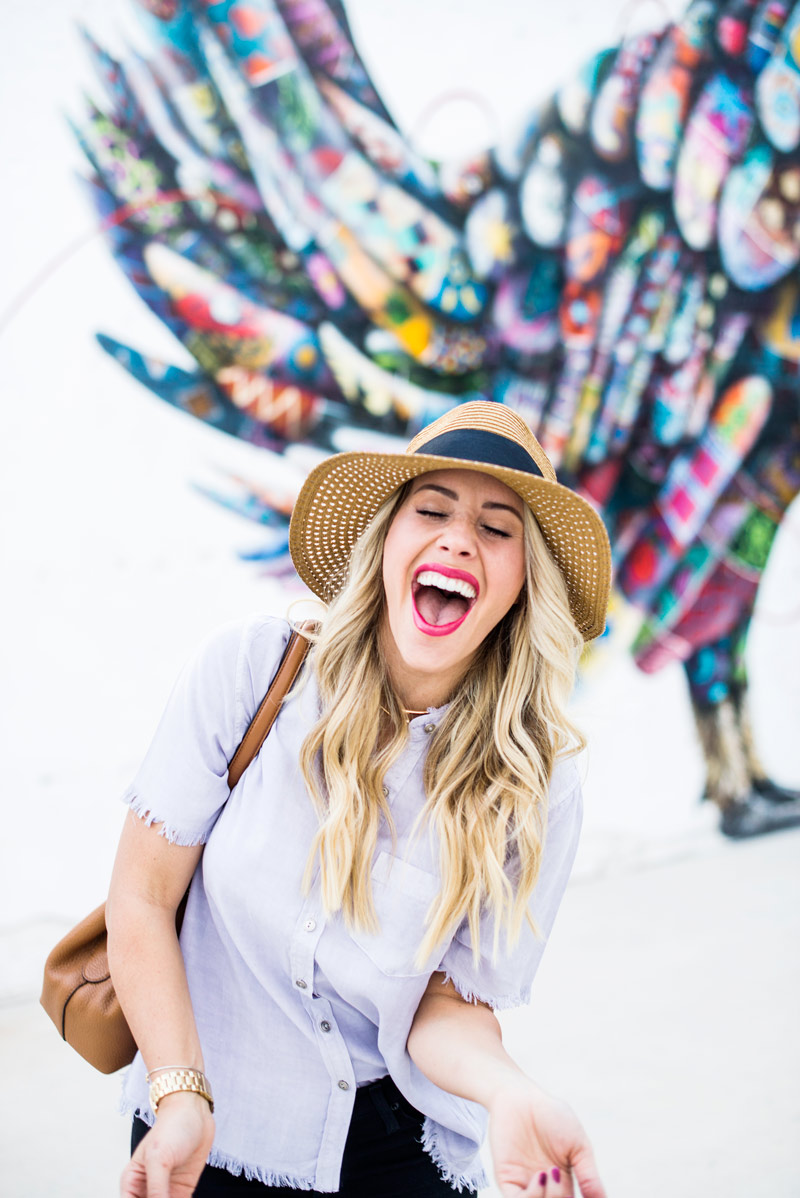 Trina, my best + neighbor + photographer introduced me to this wall in downtown Provo. Have you guys seen it?! I couldn't even keep a serious face because all I wanted to do was go home and get my kids so they could laugh and giggle over the wall!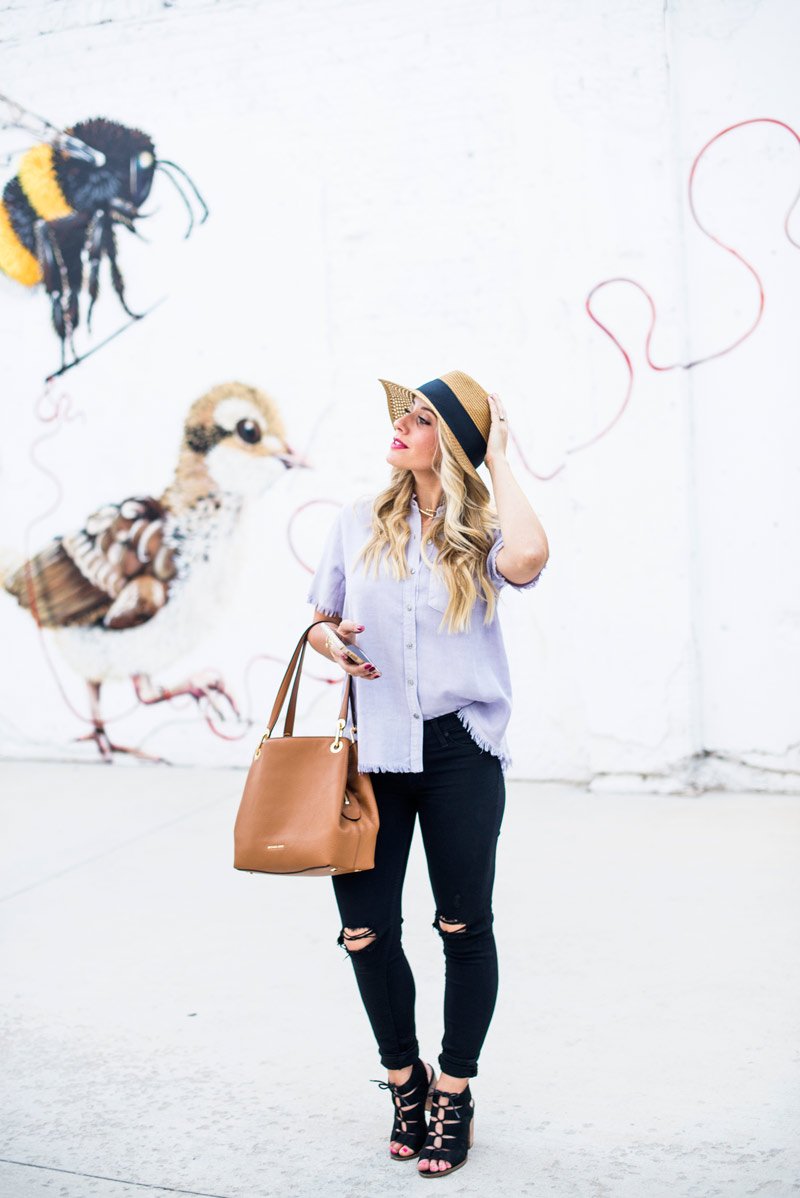 Top (Called To Surf) | Similar | Similar
Bottom | Similar
Shoes | Hat Similar | Bag
Bracelet | Watch
LipSense (Dark Pink)
Before I go, I just wanted to say thank you for being SO encouraging the past couple of weeks. I had a little bit of a breakdown on instastories ha ha and the overwhelming love and support that came in was amazing. And just what I needed. We have an army of strong women here and I'm just so grateful that you take time to catch up and share your life with me.
xo