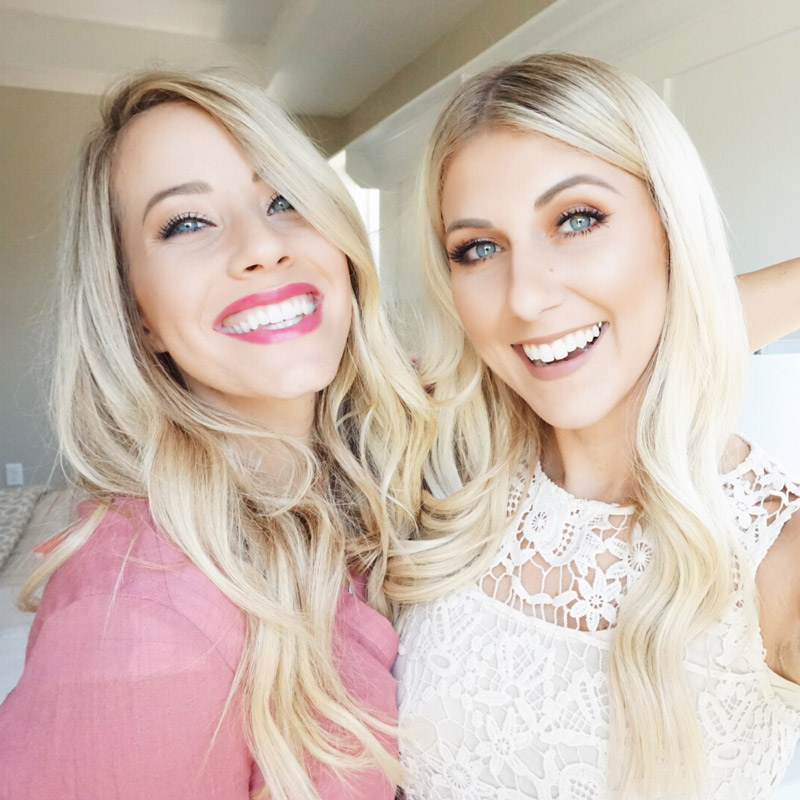 Meet my friend Olivia! She's such a babe. She's a celebrity stylist + blogger in Miami, Florida and Kenra Professional flew ✈️ her to my house a few weeks ago for a fun little collab! Kenra is debuting the first ever alcohol free hairspray. IT'S SO AMAZING (said like the little girl on Despicable Me shaking her unicorn ?)!!! I forced Olivia to style my hair becauuuuuse… well, it's not everyday you have a celebrity stylist in your bathroom. She is super talented with updo's so I talked her into doing an easy to follow upstyle for those of you who have homecoming around the corner! We, of course, used the Alcohol Free Shaping Spray 21 and shared a few tips on how to use it. The reviews at Ulta aren't super impressive because they're using it WRONG!!! And it's not hard to figure out but because it's alcohol free, it just doesn't freeze dry like other hairsprays. That was by design though and that's why I love it so much, because it gives you the perfect amount of time to shape the style how you want!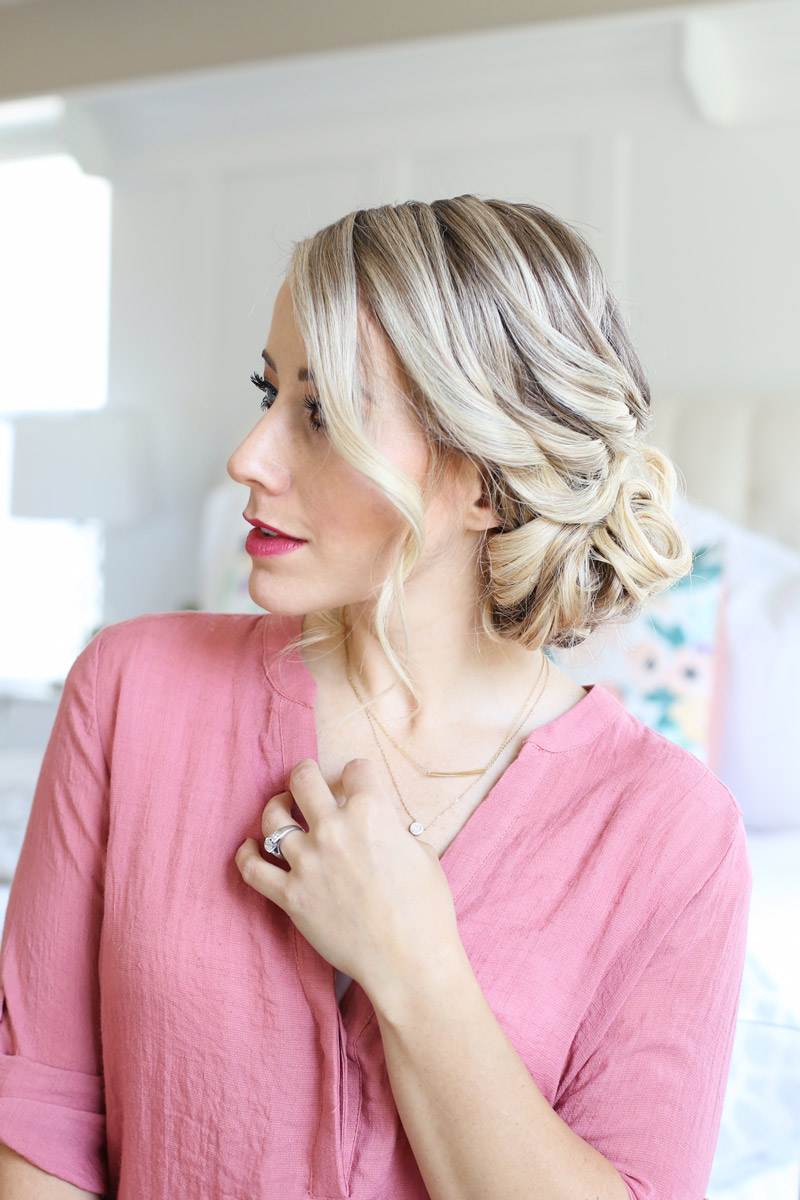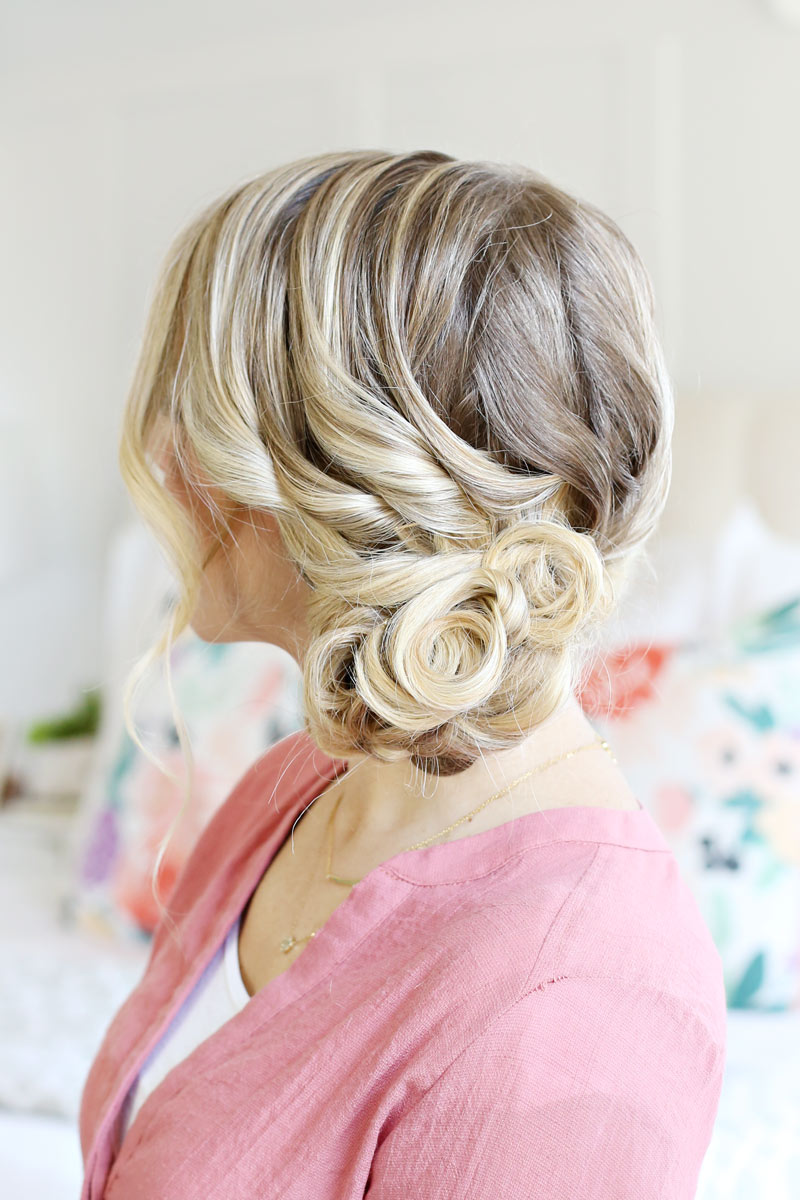 Pretty, right?! It's so much easier than it looks and we had a blast!

Steps//
1/ Curl your hair using a 1″ curling iron. The goal here is ringlet type curls!
2/ Take a few curls from the crown and pin them up. Then take one small section from the front on each side and get them out of the way, we're going to use them later in the tutorial.
3/ Twist the hair over into a side bun making sure to leave out the ends of your bun
4/ Starting on either side, twist the curls over into the bun. You're going to layer the sections of hair on top of each other
5/ Repeat on the other side
6/ Roll the curls that were left out up into the bun to finish it off.
We went for a more structured updo because we wanted to show how the shaping spray works, but you could make this as soft and tousled as you want!
Don't forget to watch the video here!