Smooth and Shine Spray DIY for your hair
Well, my babes, you should know by now that I love hair care and I LOVE DIY, so when I can put those two together, well, it is magic. For those of you who tried my rose water recipe, we're going to use some for this spray and it'll make your hair smooth and shiny. It's simple to make and chances are you'll only need a couple ingredients outside of what you already have to get started!
Smooth and Shine Spray DIY for your hair
Ingredients:
1 cup water
2 Tbsp aloe vera juice
2 Tbsprose water. (If you don't have any, try this)
2 Tbsp vegetable glycerin
1-2 drops of favorite essential oils (I used lavender and Melaleuca)

Tools:
Glass bowl
Measuring spoons
Funnel
Pyrex liquid measuring cup
Instructions
I'm going to tell you right now, the instructions are simple.
Step 1
Gather ingredients.
Step 2
Put the funnel in your glass spray bottle.
Step 3
Measure and pour ingredients into the glass spray bottle using the funnel.
Step 4
Add your oils to make it smell extra yummy
Step 5
Spray and use! That's it.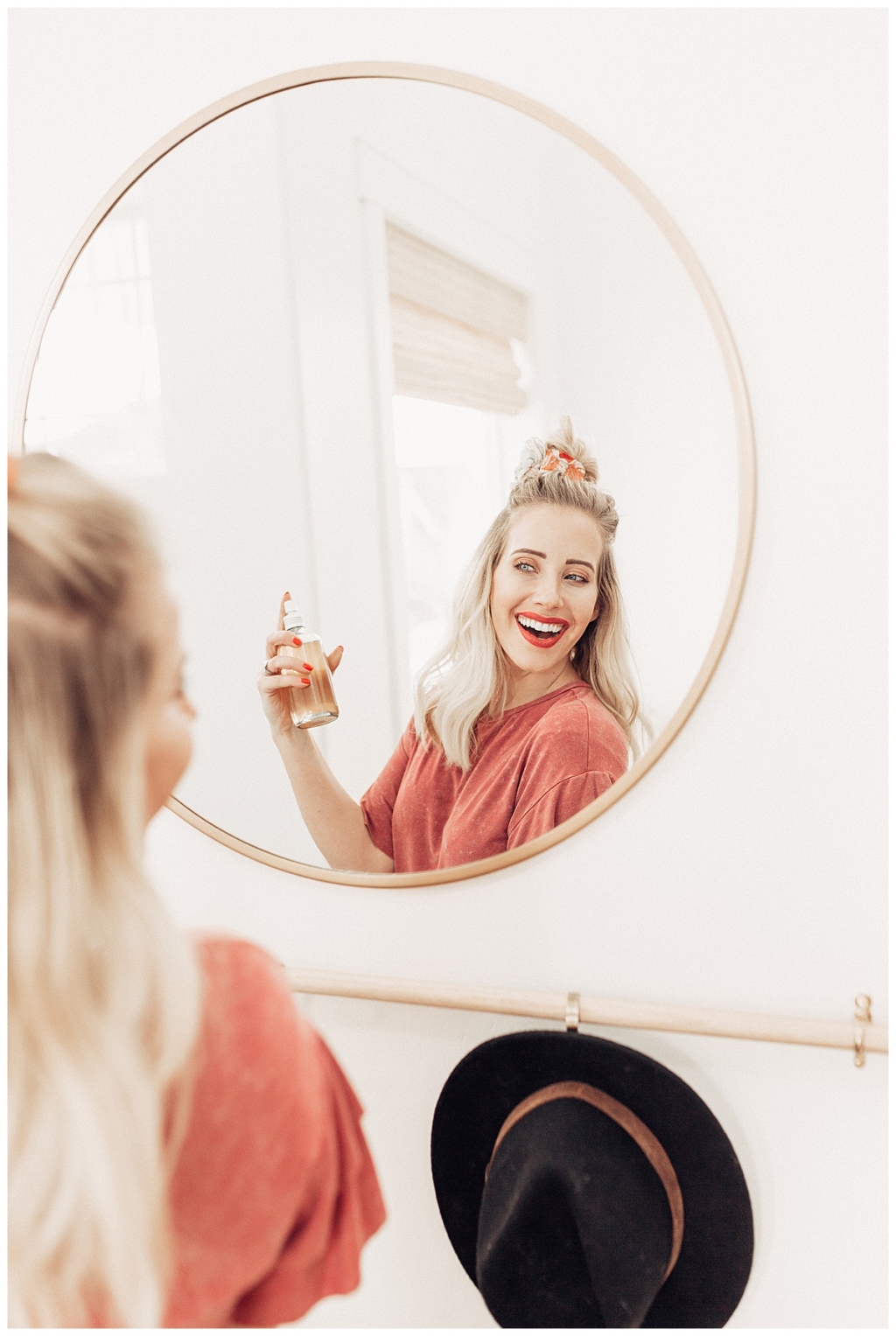 Taking care of your hair is so important and it doesn't have to be super expensive and you don't need to use harsh chemicals. This recipe helps you maintain your shine with natural ingredients and that's something you can feel really great about!
Hair Scarf | Mirror | Rod | Similar Hat
If you aren't into making your own Smooth and Shine spray but need a little something extra for your hair, check out the Aveda Elements Smoothing Fluid!!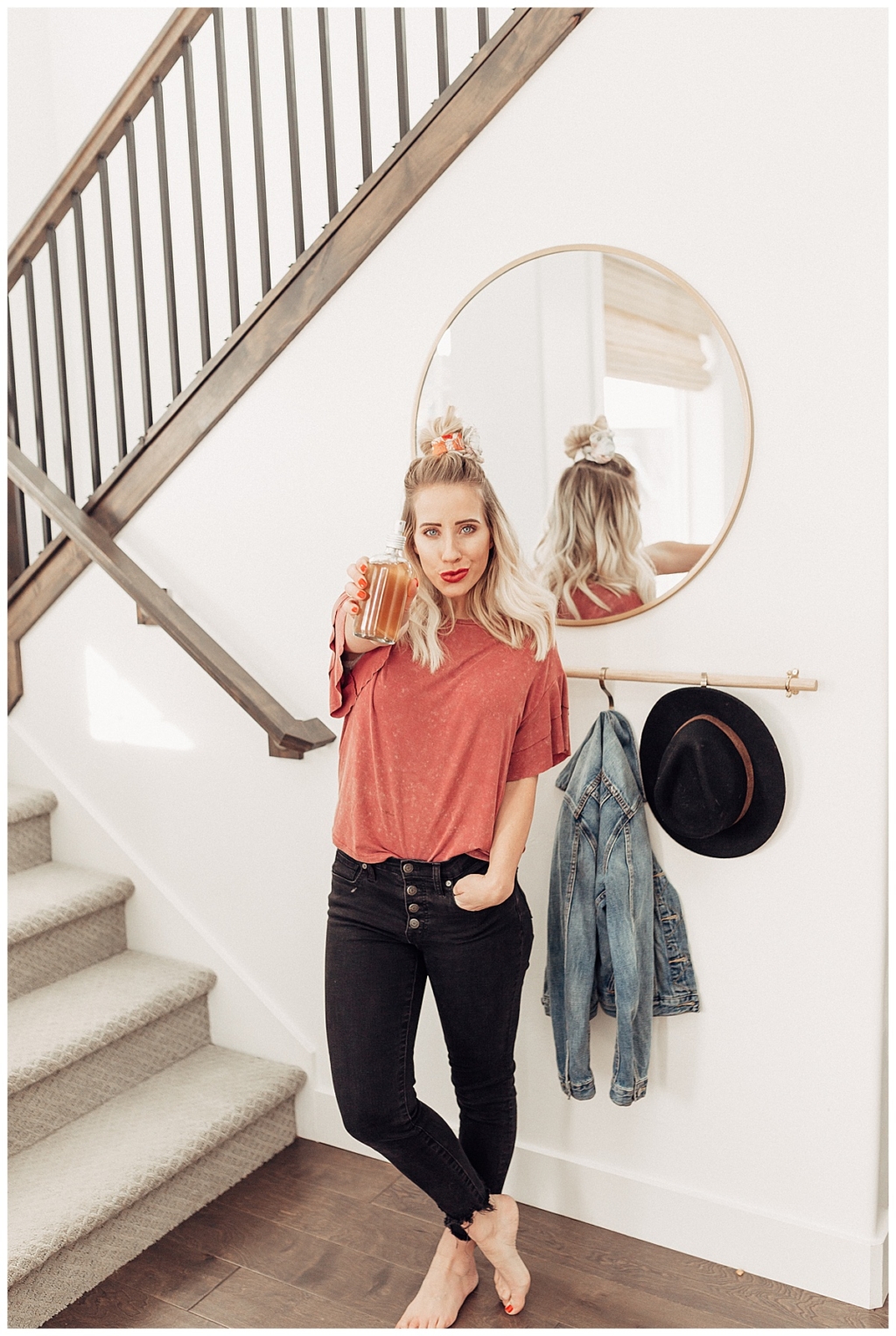 Here are a few other DIY that I think you'll love
This recipe I show you how to use leftover roses to make a skin enhancing and very versatile rose water. You'll love it because you will never have to feel bad about throwing away your flowers again. You'll be able to reap the benefits from those roses for months to come.
Want beautiful, thick hair. Well, you are one DIY away from getting some crazy awesome DIY hair thickening gel. It's simple. Just four ingredients. You'll love it!