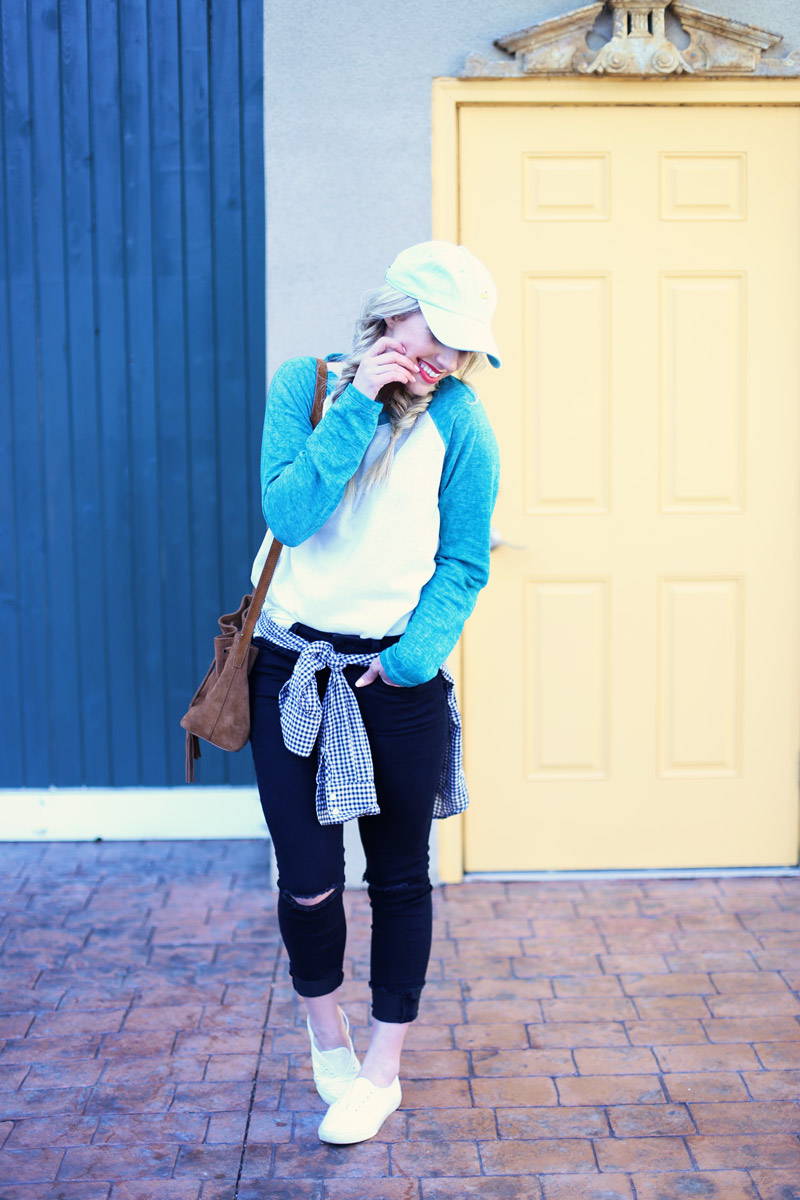 You know what a momiform is right? It's the outfit you wear for comfort and practicality while chasing your kids around all day. These jeans are basically leggings, the top is soft and warm + tying a button up around the waist is always a good move for me. The hat because I haven't washed my hair in 100 days and the fishtail braids because my hair was so dirty I couldn't even get a messy bun to look cute! All of these things equals the perfect momiform! I'm obsessing over this baseball top – it's a little pricey but it's because it's not a t-shirt, it's a sweatshirt and a suuuper soft one at that. I found a really cute baseball tee at American Eagle that's on sale right now though, so make sure to check that one out.
If you want to see more momiform looks there's this one here and this one!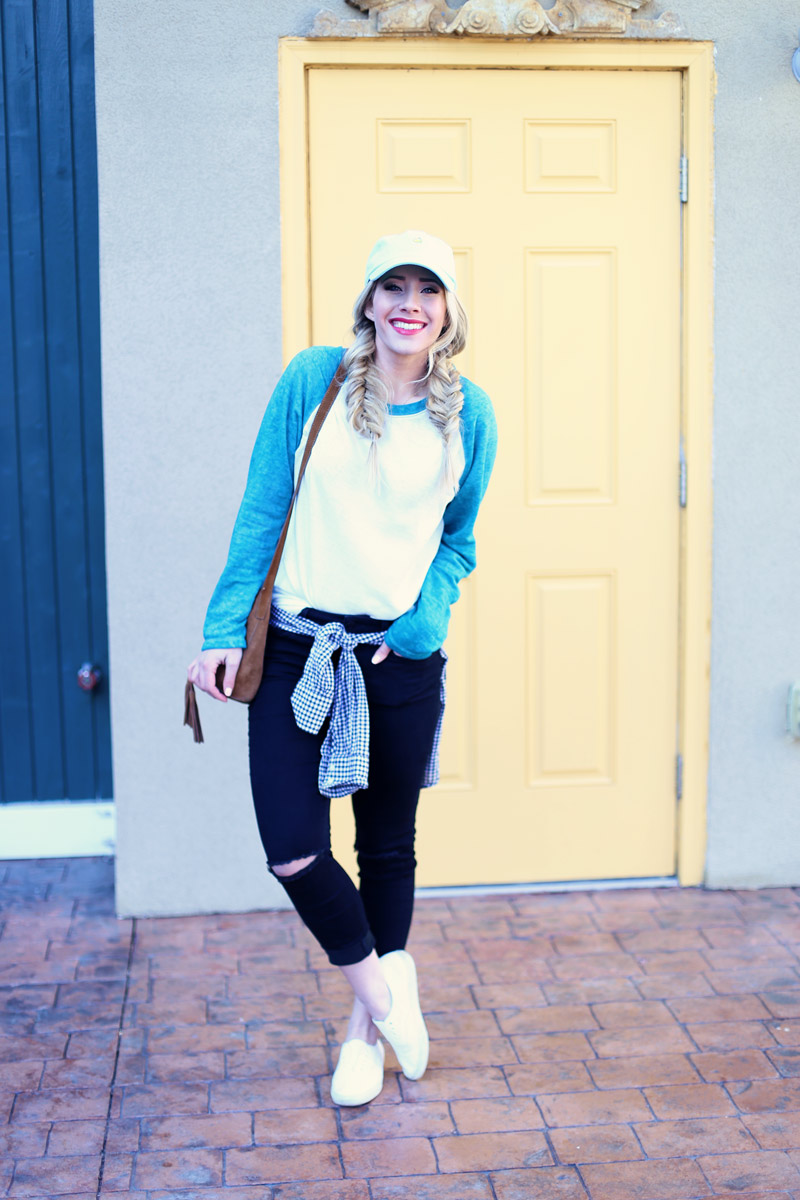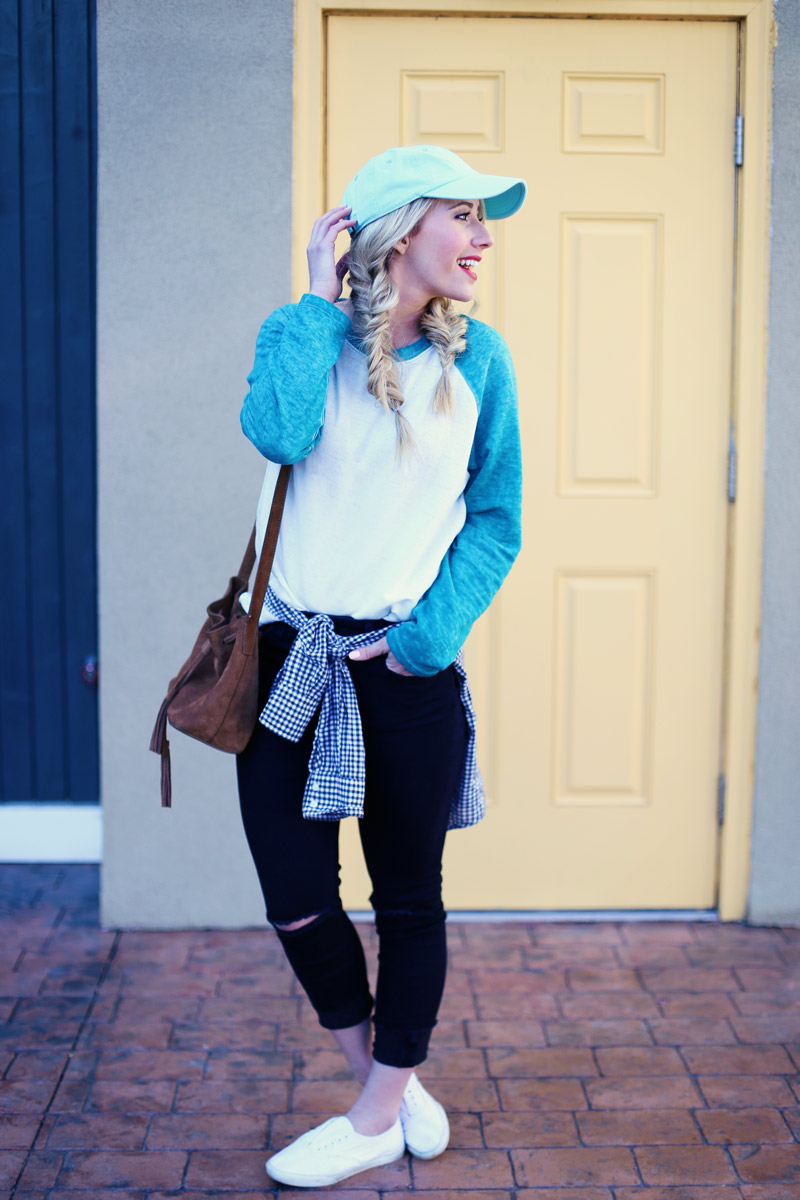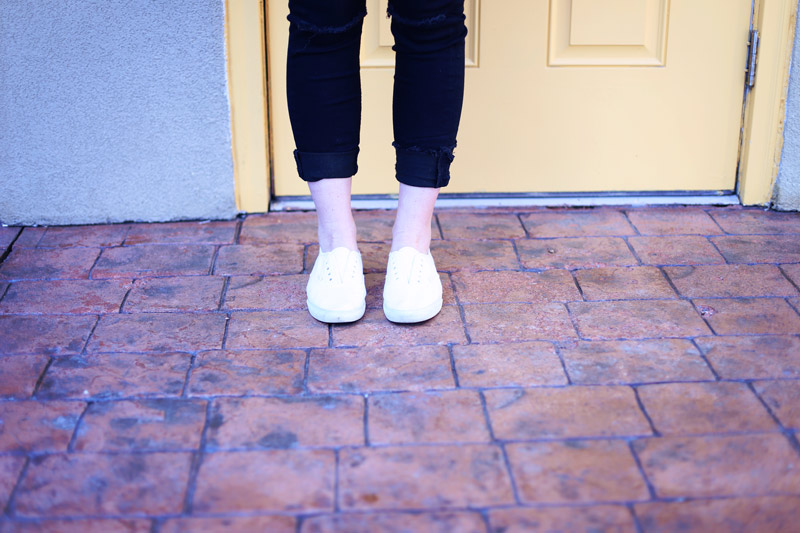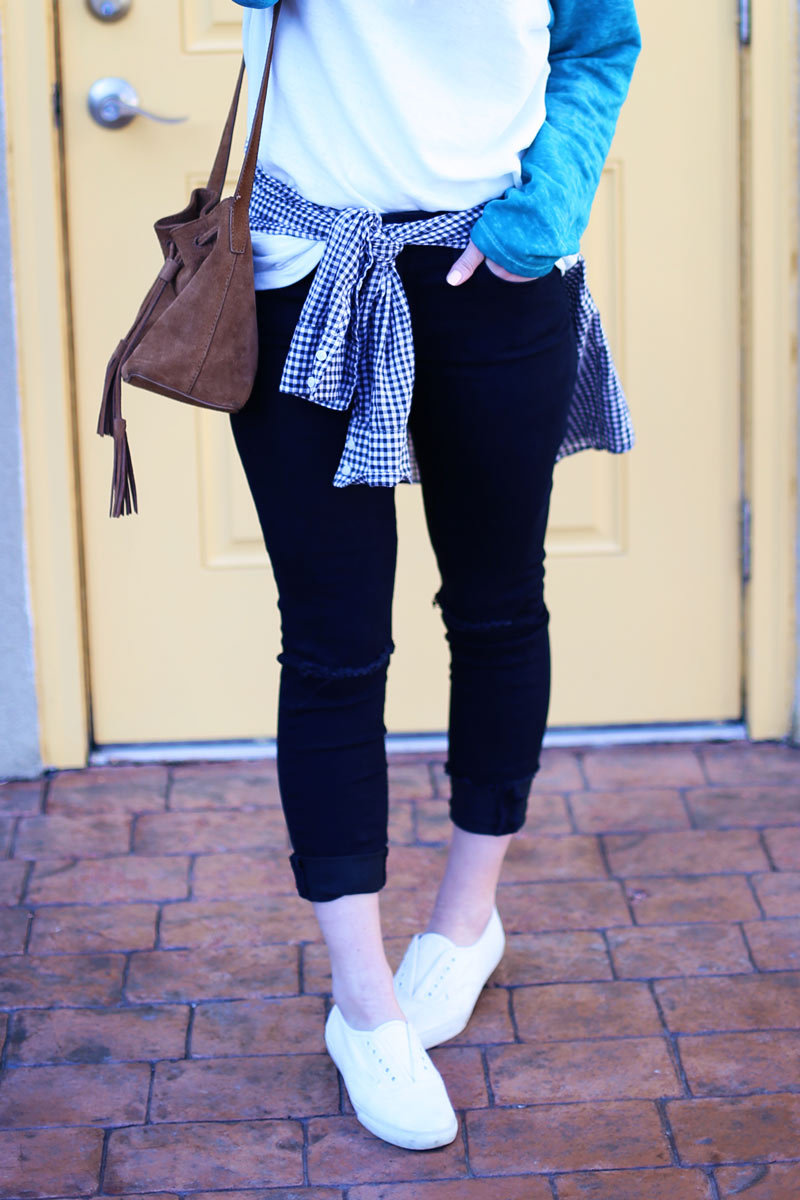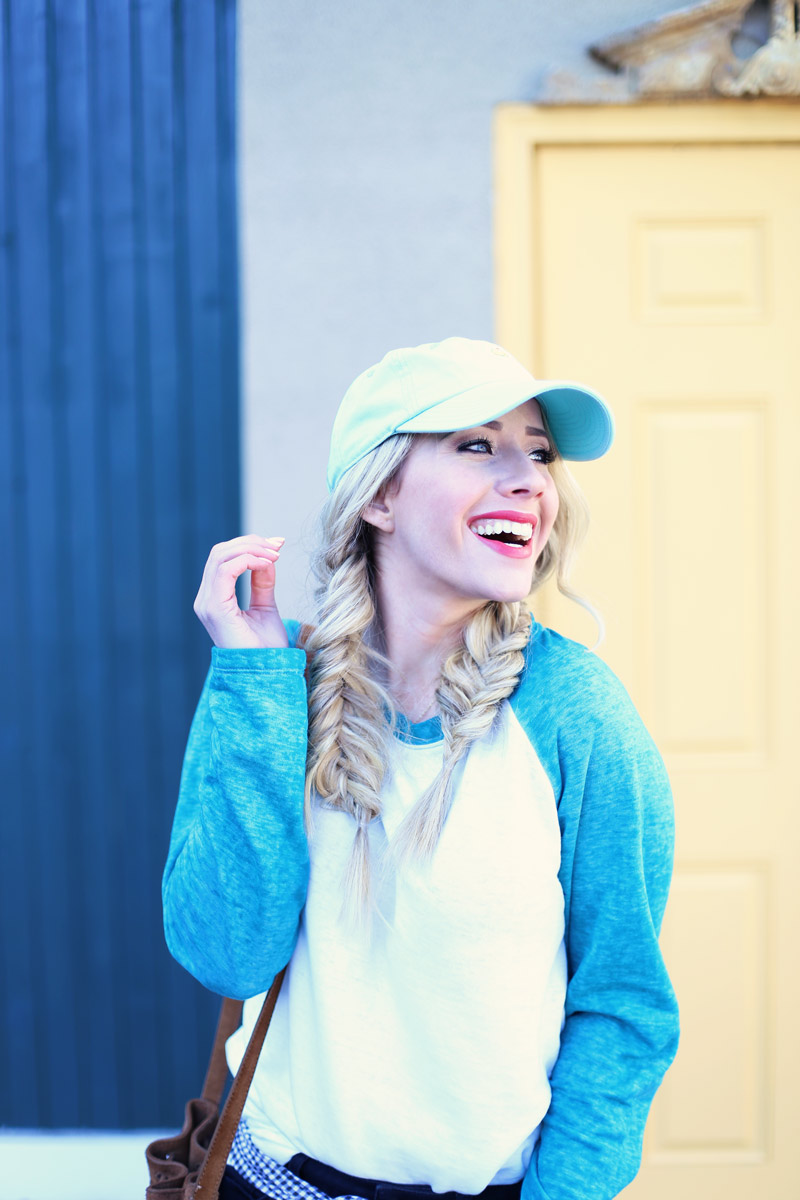 Styling a Baseball Tee ||| Baseball top: here similar here and here | baseball cap: here and here | Keds: here | Distressed Jeans: These are the exact ones I have, and they're so amazing but they're almost sold out!! I found them on Amazon here if you want the exact ones or here are some very similar ones! And they run true to size! | Gingham Shirt: here | Bag: here (only black available) similar here | Lipstick: here color all fired up
Shop this post:
So I have a funny little story to tell you. I have bruises alllll over my legs. Like all over. So many bruises that I've been a little paranoid about it… do I need to see a doctor?! They're covering both my legs and especially on the sides of my knees. Brian just laughs at me — thanks a lot babe! But for the longest time I couldn't figure out why in the world I was bruising, it was seriously the strangest thing. This past week Brian's mom came into town and because she was around I wasn't having to load the boys up in their car seats twice a day to get Savy from Preschool. And guess what? My bruises are almost gone. ALL those bruises are from carrying car seats to and from the car haahahaha!!!! When I put it together I was like ooooooohhhh and it just all made sense. I'm always banging the seats into my legs because the boys are heavvvy and I REFUSE to take two trips + that front swinging door and I get in a fight literally everyday. So there ya have it. I'll have battle wounds all over my body before these boys are finished with me, sheesh. Don't even get me started on my stomach. The things we do for our children! Now who wants to come sit at my house for ten minutes so I don't have to load them up? Anyone, anyone?
Do you have any battle wounds from your kids? Leave me a comment, I'd love to hear your stories!